GALACTIC GETAWAY
Embark on an interstellar journey with the LEGO Ewok Village 10236. Through the interplay of LEGO Lights, witness the transformation of this iconic Star Wars locale into a radiant masterpiece, echoing the mysteries and adventures the Ewoks and our beloved heroes embarked upon.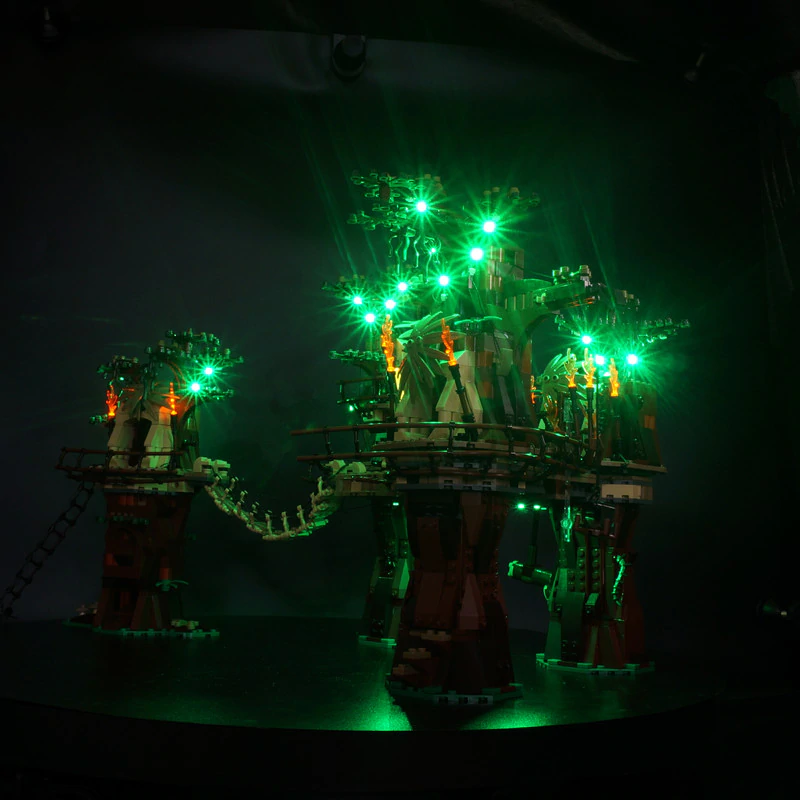 FOREST FANTASY
Illuminated by the gentle glow of LEGO Lights, the spirit of the Ewok Village comes alive. From the intricate rope walkways, secret Lightsaber stashes, to the hidden traps, every detail pulsates with the very essence that Star Wars fans cherish, bringing forth the rich lore and tales of Endor's bravest inhabitants.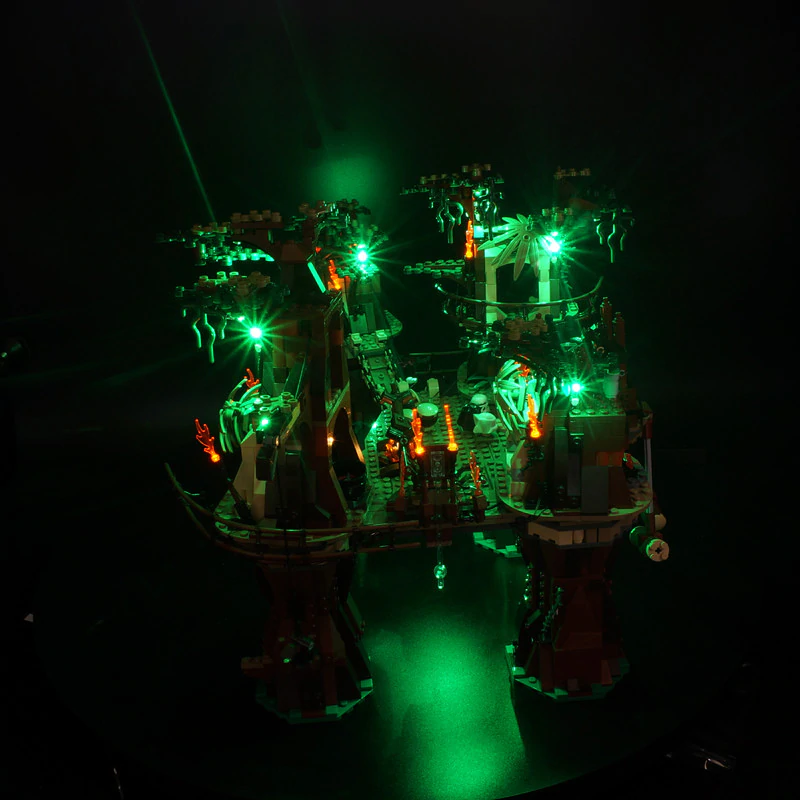 ENDOR ENCHANTMENT
Made up of detailed sections like the kitchen, food storage area, and planning room, the LEGO Ewok Village is a testament to the heart of Star Wars storytelling. As the soft glow of ambient light bathes the model, nuances such as the elevating throne, slide, and catapults evoke a nostalgic atmosphere, reminding fans of the pivotal moments the movie showcased.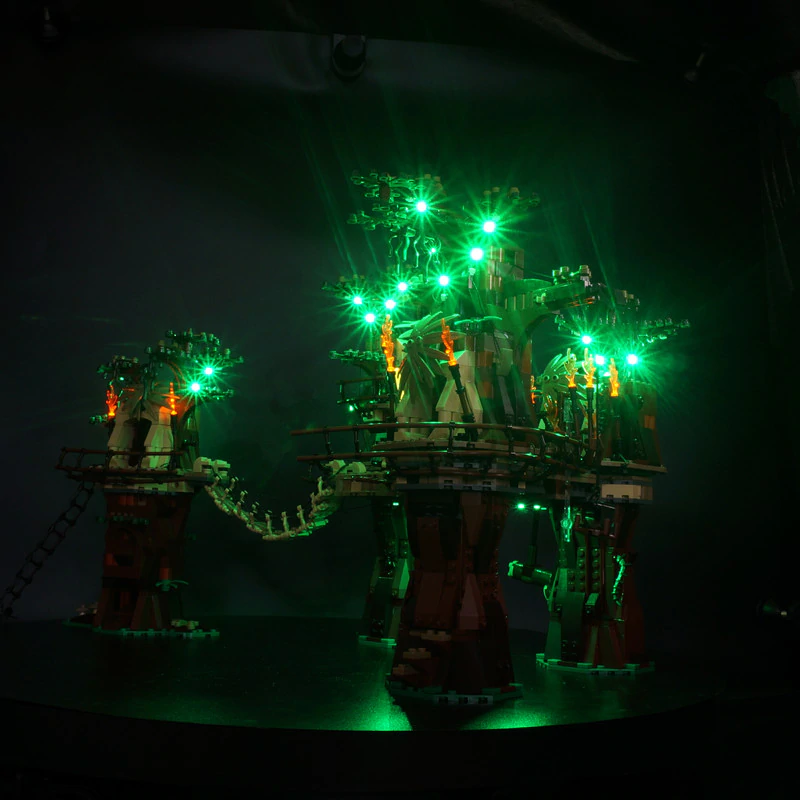 STARLIT SAGA
In the universe of LEGO Star Wars constructions, the illuminated LEGO Ewok Village stands as a beacon of fantasy, courage, and nostalgia. It's not merely a toy; it's a luminous emblem that celebrates the rich tapestry of stories, challenges, and dreams the Star Wars saga has shared with the galaxy.
Readers' Section
Delve deep into the lush forests of Endor with the LEGO Ewok Village, a meticulously crafted replica of the tree-dwelling home from Star Wars: Episode VI Return of the Jedi. Echoing the intricate details and dynamics of the movie setting, this model, from the tree-trunk hideout to the elevating throne, is a symphony of design and creativity. When adorned with LEGO Lights, the village's intimate details and hidden corners shine brighter, ensuring every secret stash, trap, and walkway glows with a sense of wonder and intrigue.
Game of Bricks
Game of Bricks makes it a point of duty to provide you with the best LEGO lights for your sets customization. Quality of LEGO Light Kits is our speciality. This set is a light kit only. Model is not included.
What you have
Recently viewed