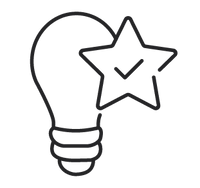 Premium
Quality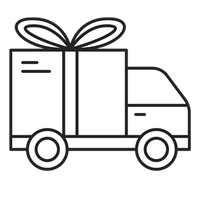 Free
Delivery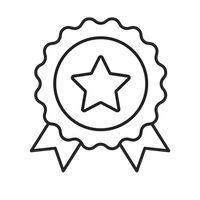 2 Years
Warranty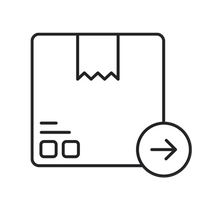 1 Business Day
Dispatch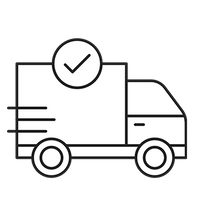 3-12 Days
Delivery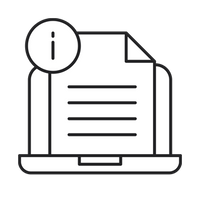 Instructions Both PDF
and Online
LET THE FORCES BE WITH YOU!
Get a different feeling of Star Wars from a new dimension by building the LEGO Death Star Trench Run Diorama 75329 set. This brick model is completely detailed to look like the real deal. Install our fantastic LEGO Lights around this set to make it look more interesting.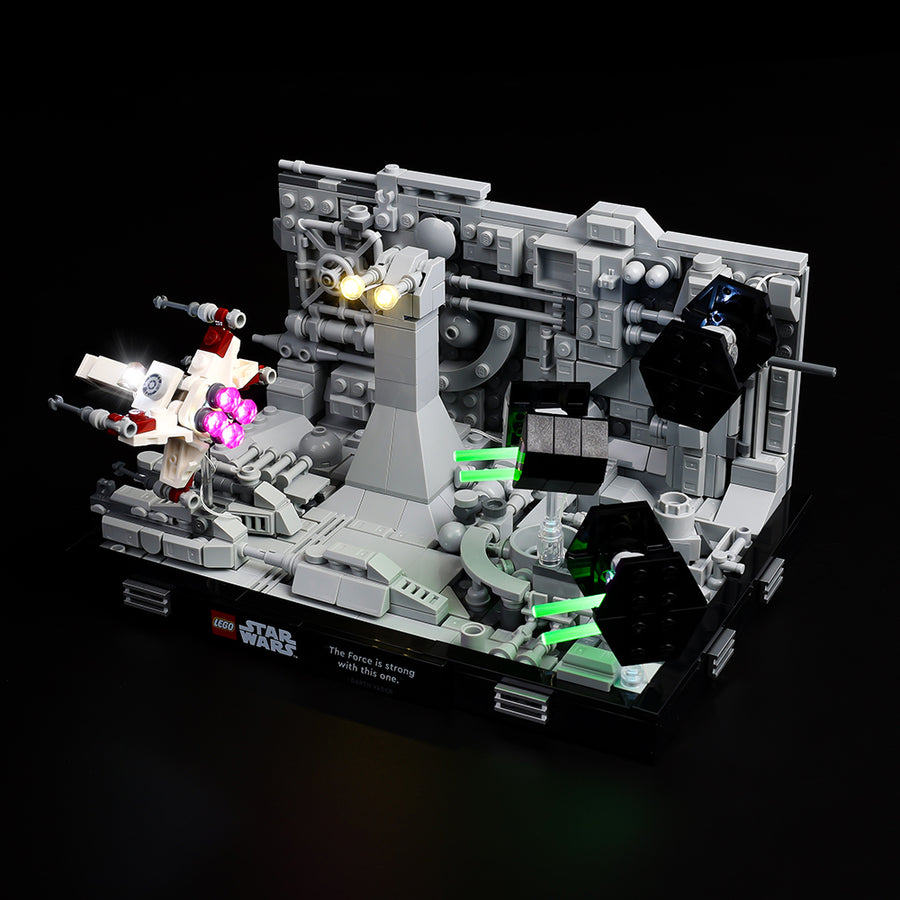 Get on board
Beckel your seatbelts, and get ready to hyper speed across the galaxies with this wonderful piece.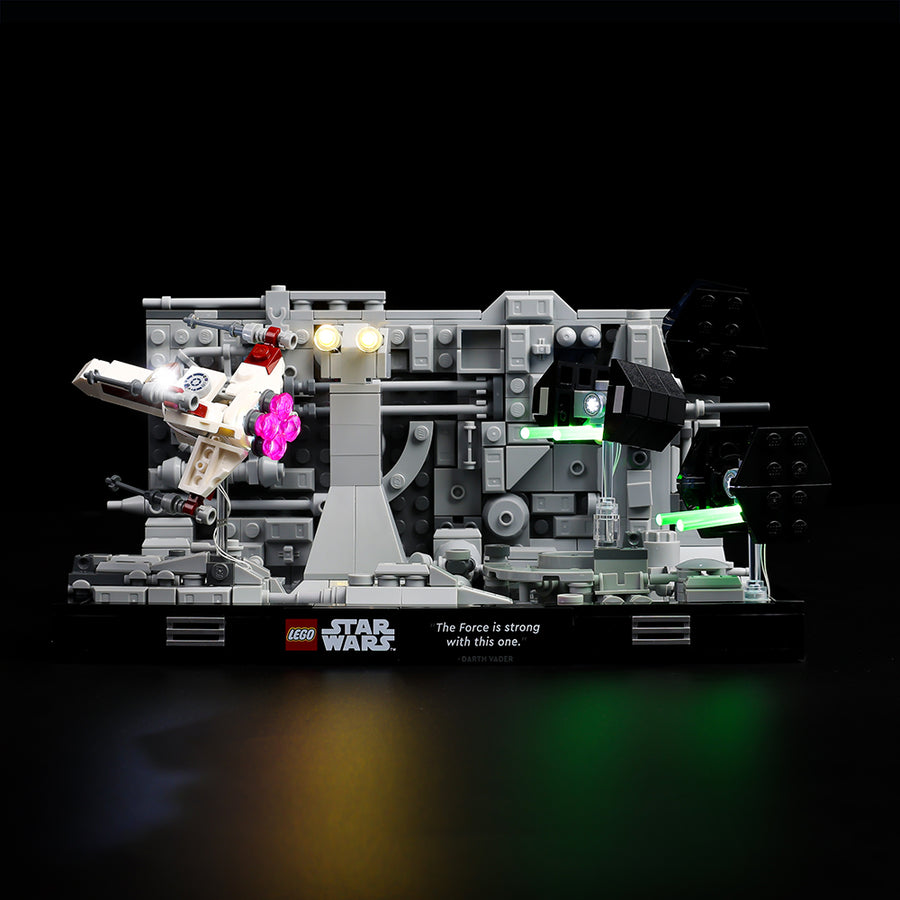 Get pass security
Be careful when getting on board the spacecraft, with the high level security that is protecting the ship.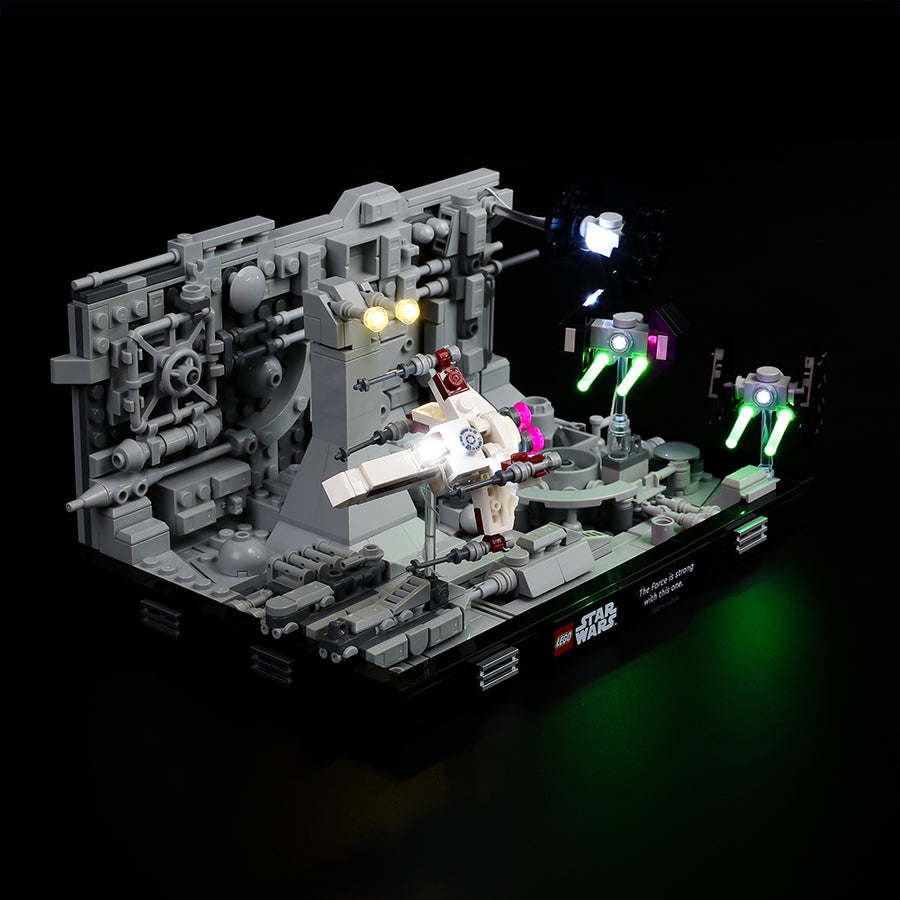 Colorful space port
This piece just looks so magical with the lights that comes with it, with the lights it looks so colorful.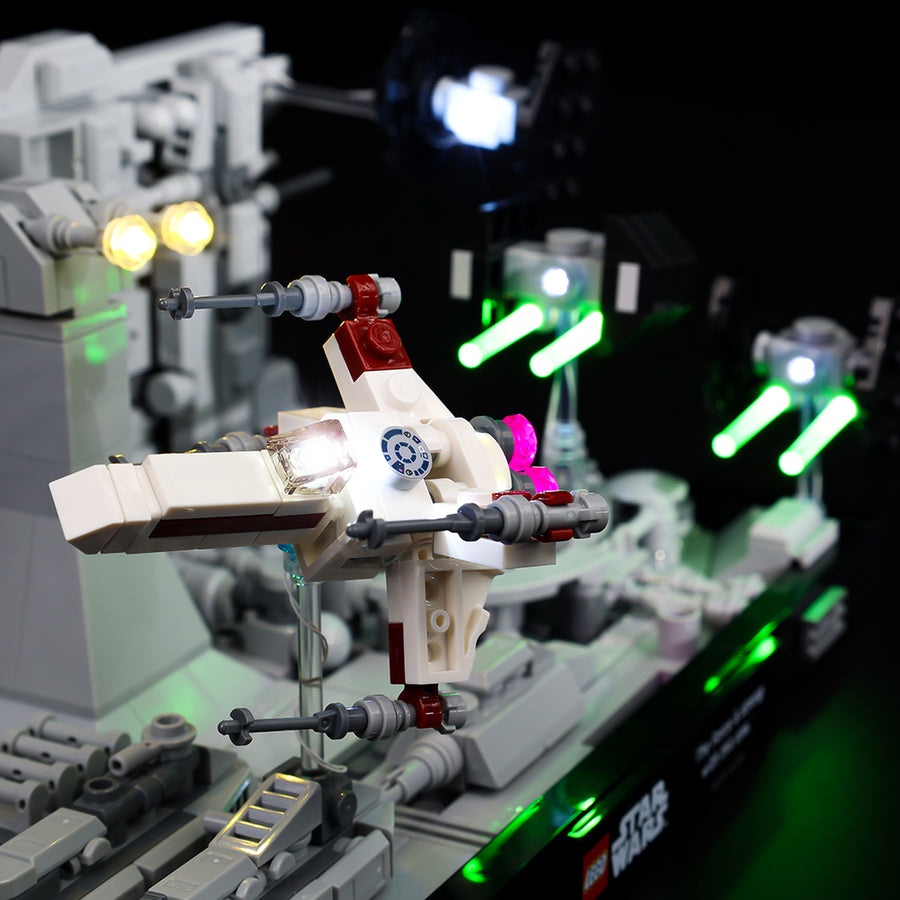 The details matters
This incredible toy has the most awesome details ever seen, from the spacecraft to the lasers it's just magnificent.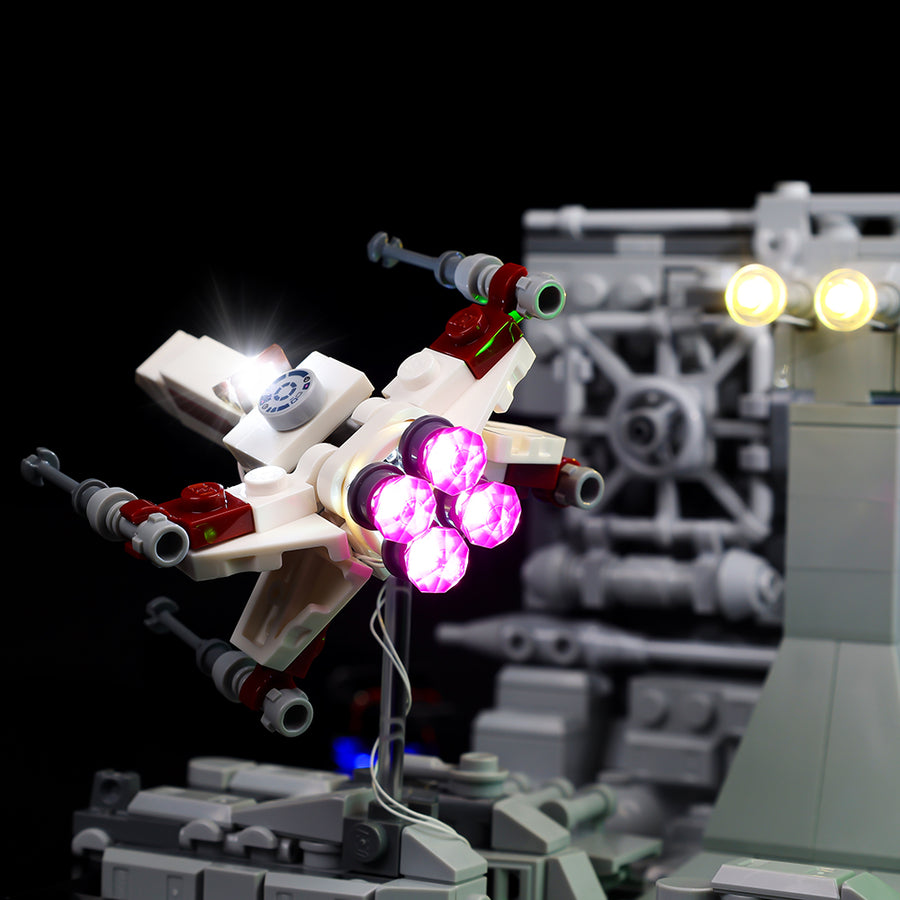 Soar through the galaxy
Explore new plants and numerous galaxies with this piece, travel a hundred light years from here.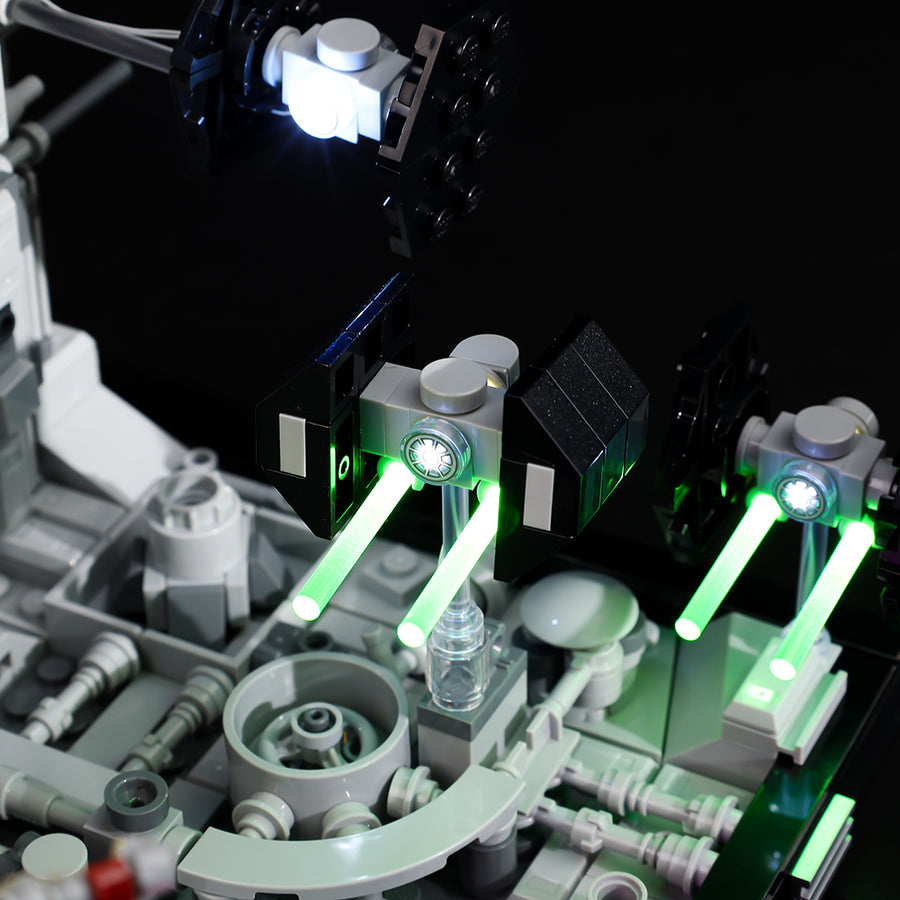 A glorious design
The design on this piece is just brilliant, making the style out of this universe.
About Game of Bricks
Game of Bricks makes it a point of duty to provide you with the best LEGO lights for your sets customization. Quality of LEGO Light Kits is our speciality. This set is a light kit only. Model is not included.
Readers Section
This LEGO Death Star Trench Run Diorama 75329 set comes with 665 pieces that can be used to recreate amazing moments from Star Wars. Capture every detail of that tense situation, from the Death Star's surface to the brick-built models of Darth Vader's TIE Advanced fighter and two TIE fighters pursuing Luke Skywalker's X-wing. To make a nostalgic centerpiece, attach the plaque with Darth Vader's words ("The Force is strong with this one"). Relive fascinating moments from the Star Wars film with the LEGO Death Star Trench Run Diorama 75329 set. Our awesome LEGO LED Lights give it a sparkling touch.
Delivery
After your order has been confirmed, you can expect to have it delivered to you soon enough as our dispatching time is between 1-3 business days (usually it is just 1 business days).
During busy periods dispatching time can take up to 8 business days. (examples: Black Friday days / Christmas time)
We offer free shipping worldwide. Delivery time to most countries takes from 3-12 business days.
Warranty
Our lights kits are backed by free support for 2 years after purchase. We offer free shipping in the first year, but in the second year, you will have to pay a 5 euro shipping fee.
Returns
You may return most new, unopened, or damaged items within 30 days of delivery for a full refund.
Disclaimer
We would like to let you know that we sell only lights for LEGO sets. We have specially-built lights to beautify and bring your LEGO creations to life.
LEGO® is a trademark of the LEGO Group of companies which does not sponsor, authorize or endorse this site.