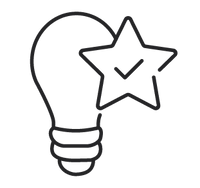 Premium
Quality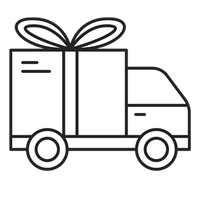 Free
Delivery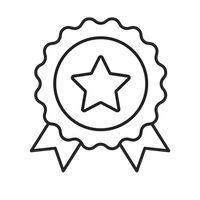 2 Years
Warranty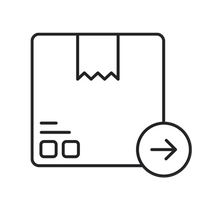 1 Business Day
Dispatch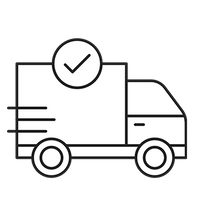 3-12 Days
Delivery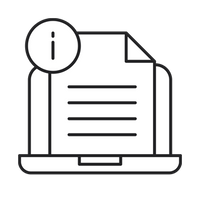 Instructions Both PDF
and Online
WELCOME TO THE DARK SIDE
Journey to the dark side by building the LEGO Dark Trooper Helmet 75343 set. This iconic helmet was featured in the Star Wars film (The Mandalorian 2). Bring it to life and make the evil red eyes more terrifying by customizing it with our fascinating LEGO Lights.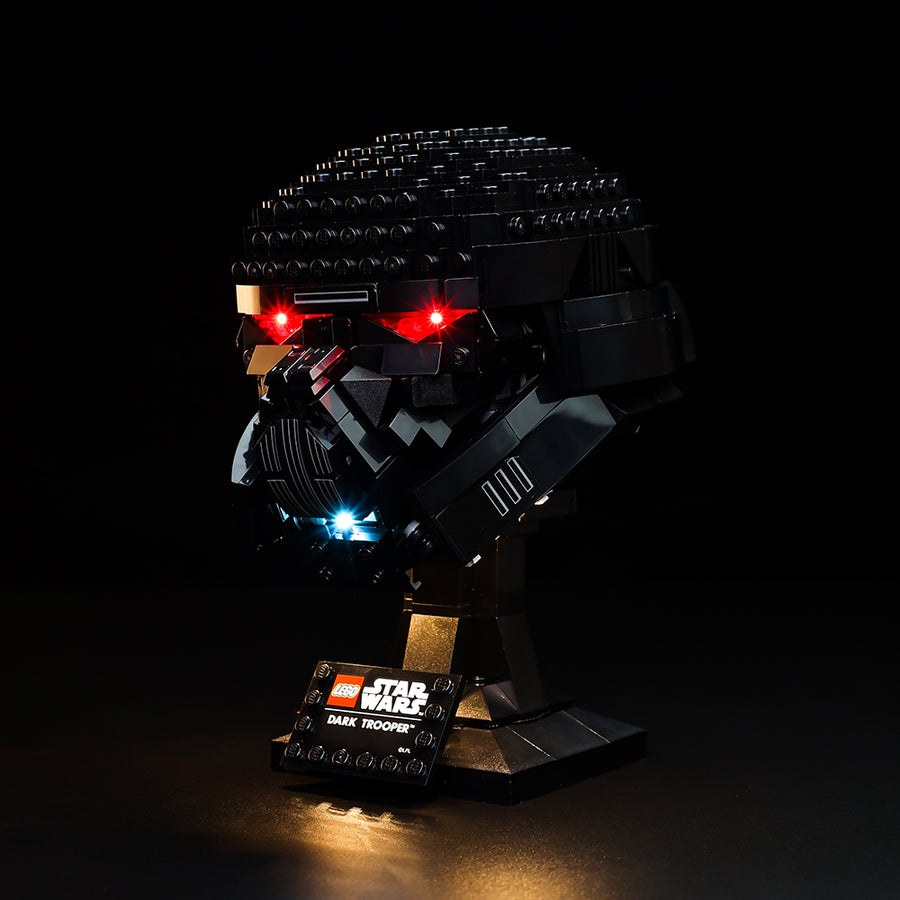 Make an adventure
Enjoy the thrilling adventure of creating this masterpiece for your office or room.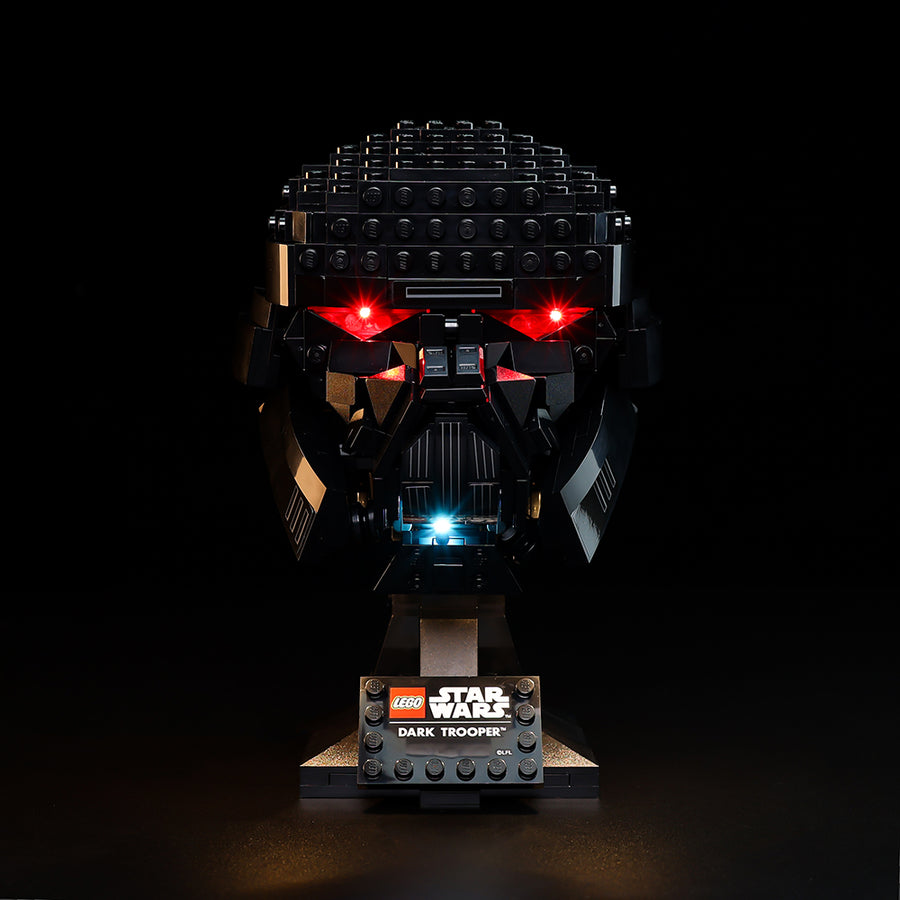 Unique designing
This piece is a great display work, to show your love for starwars and everything it entails.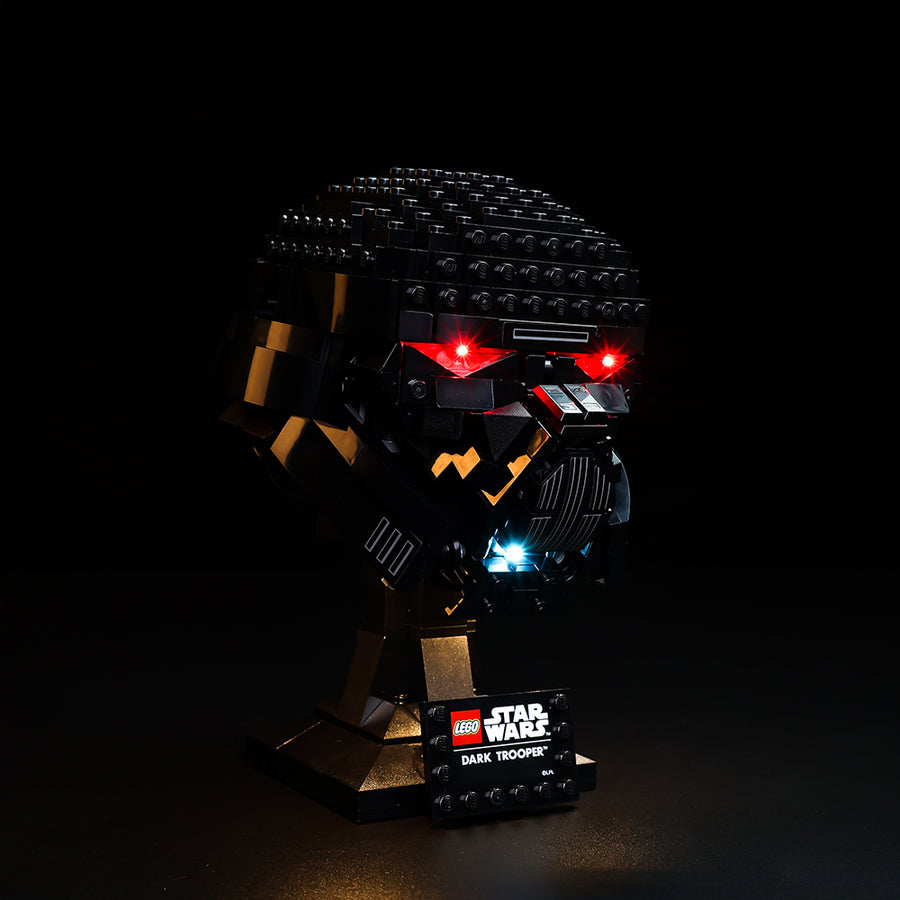 Not one dull moment
Enjoy your time making this wonderful piece, expand your creative building skills.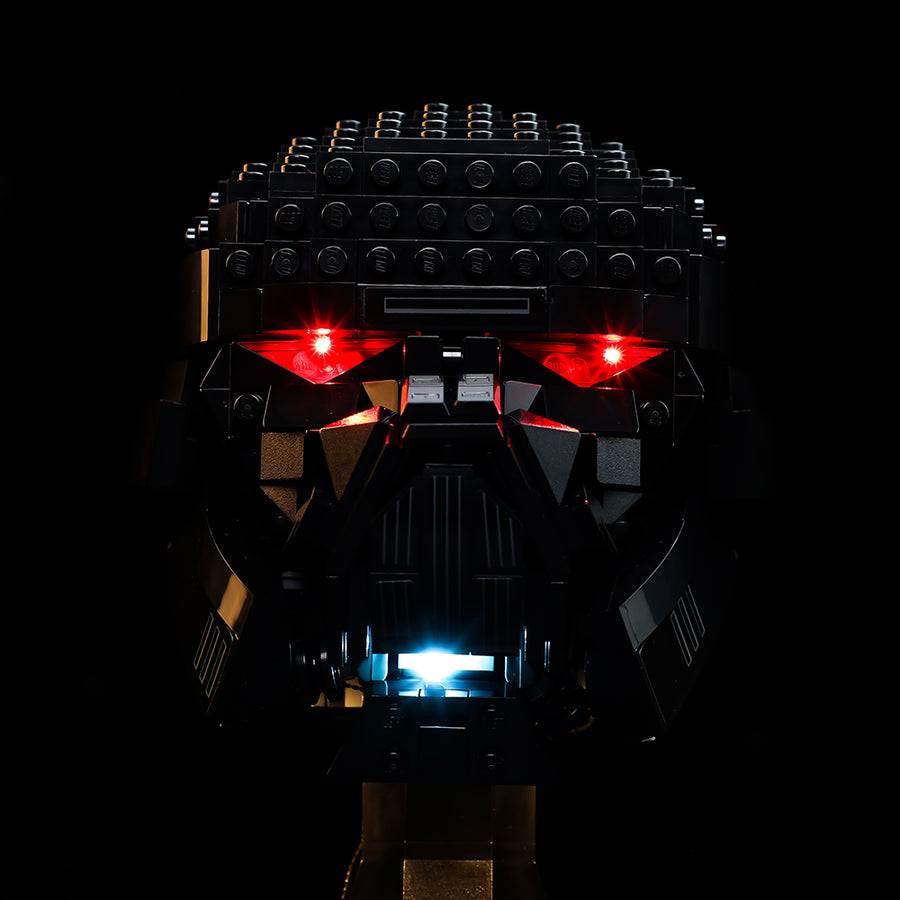 Be amazed with the details
From red eyes to the mouth piece, the details on this masterpiece is just super.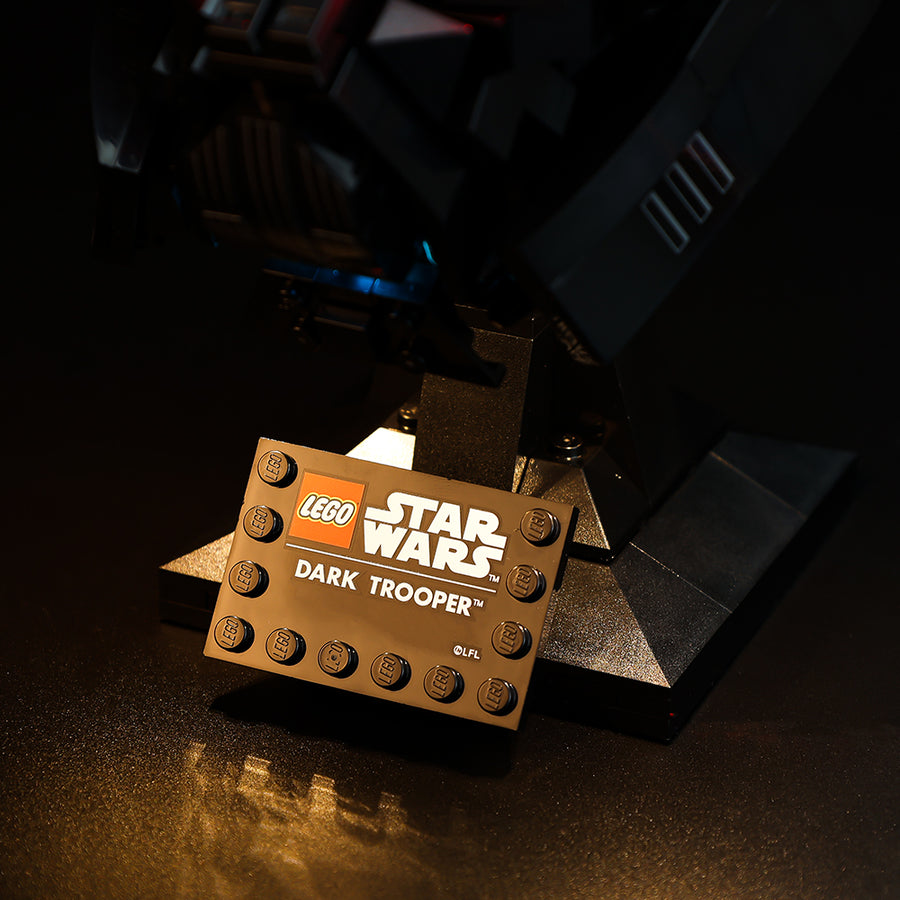 Grab the glorious look
This piece has a firm stand that really brings out the magnificent look.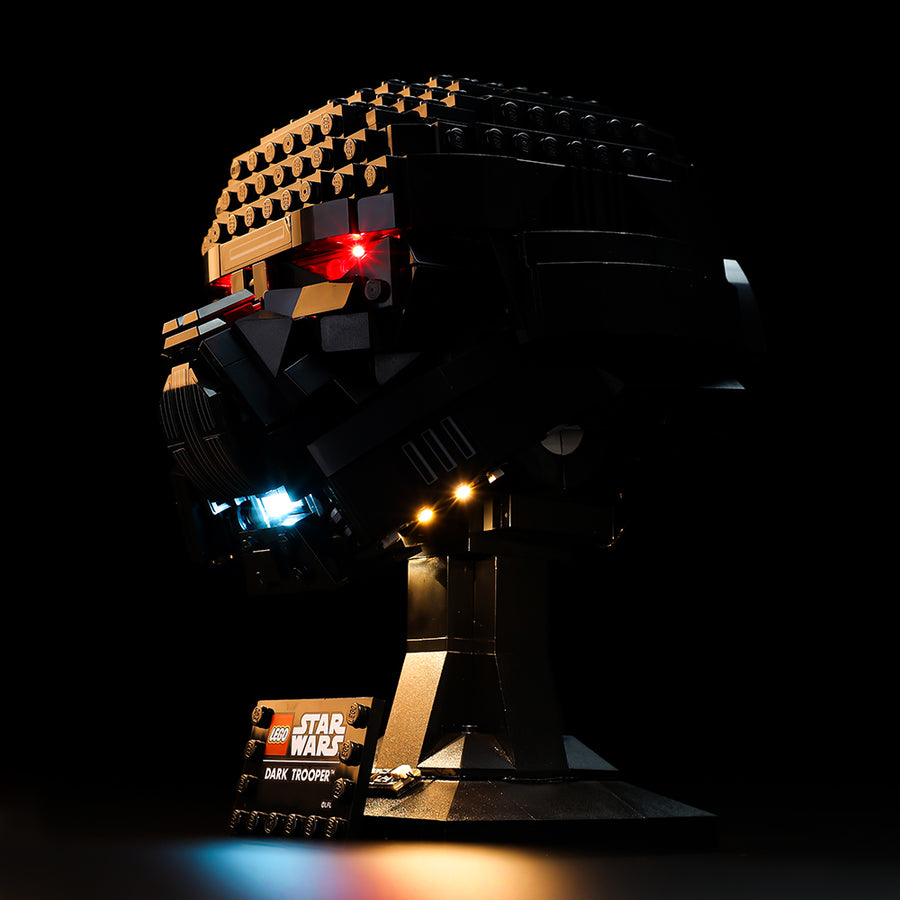 The darker light
The marvelous look of this piece is shining with beauty because of the lights that are added to it.
About Game of Bricks
Game of Bricks makes it a point of duty to provide you with the best LEGO lights for your sets customization. Quality of LEGO Light Kits is our speciality. This set is a light kit only. Model is not included.
Readers Section
LEGO Dark Trooper Helmet 75343 is 693-piece set. This build-and-display model is a terrific treat for yourself or as a gift for adult LEGO Star Wars enthusiasts and experienced LEGO builders, and it comes with step-by-step instructions to assist you through the exciting, creative construction process. Everything started in a galaxy far, far away, many years ago. With LEGO Star Wars sets, the saga now continues in your living room. Explore the interesting choice of adult-oriented sets, as well as additional new-for-March-2022 helmets to add to your collection. Enjoy the menacing look of the LEGO Dark Trooper Helmet 75343 set by building and display it on your desk. Make this helmet glow with our amazing LEGO LED Lights.
Delivery
After your order has been confirmed, you can expect to have it delivered to you soon enough as our dispatching time is between 1-3 business days (usually it is just 1 business days).
During busy periods dispatching time can take up to 8 business days. (examples: Black Friday days / Christmas time)
We offer free shipping worldwide. Delivery time to most countries takes from 3-12 business days.
Warranty
Our lights kits are backed by free support for 2 years after purchase. We offer free shipping in the first year, but in the second year, you will have to pay a 5 euro shipping fee.
Returns
You may return most new, unopened, or damaged items within 30 days of delivery for a full refund.
Disclaimer
We would like to let you know that we sell only lights for LEGO sets. We have specially-built lights to beautify and bring your LEGO creations to life.
LEGO® is a trademark of the LEGO Group of companies which does not sponsor, authorize or endorse this site.