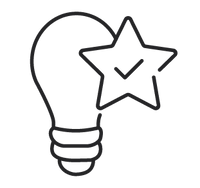 Premium
Quality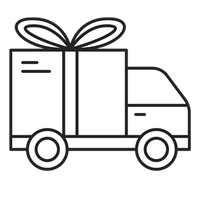 Free
Delivery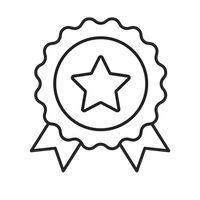 2 Years
Warranty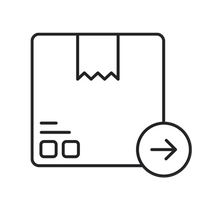 1 Business Day
Dispatch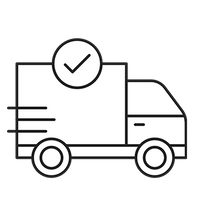 3-12 Days
Delivery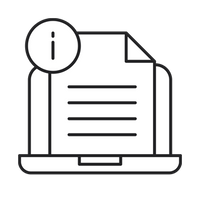 Instructions Both PDF
and Online
A JOYFUL CELEBRATION IN EVERY BRICK!
Embrace the spirit of celebration with the LEGO Birthday Cake 40641, a playful creation designed to bring smiles and excitement to any special occasion. Build this festive masterpiece, enhance its vibrant allure with our enchanting LEGO Lights, and watch the party come to life!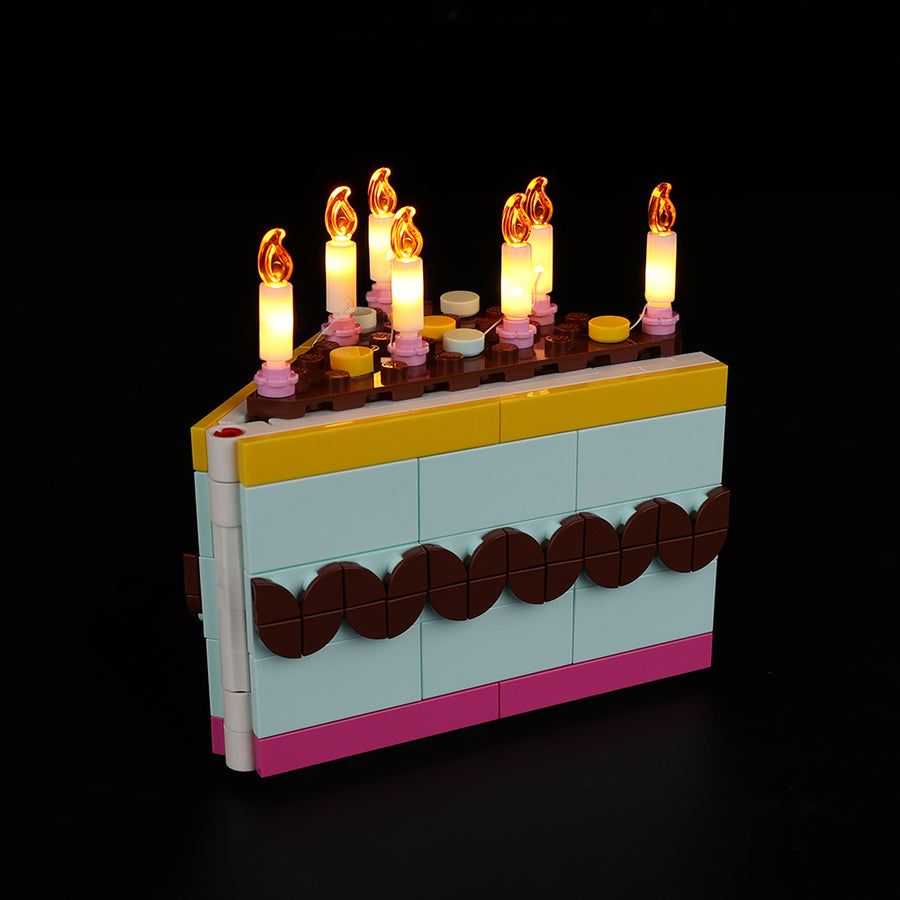 THE HEART OF THE PARTY
Visualize the joy and surprise on faces as you present this LEGO Birthday Cake, brilliantly illuminated with our custom LEGO Lights. With colorful details and festive charm, it's the perfect centerpiece for any birthday celebration.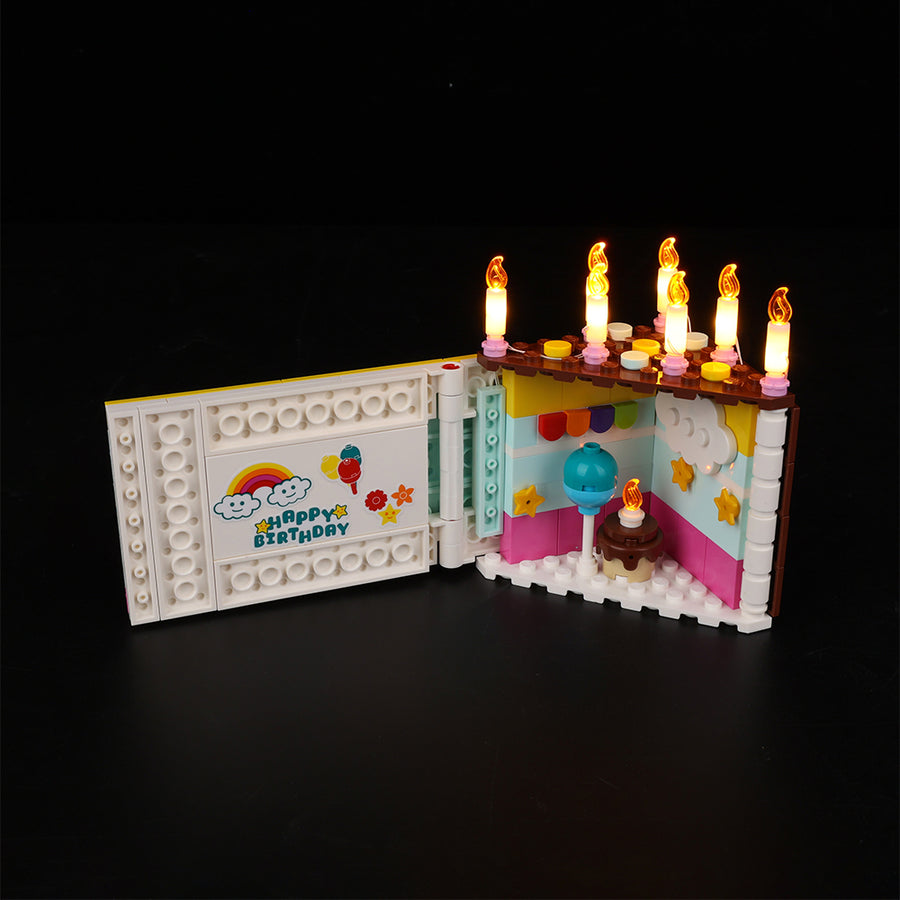 A DELIGHTFUL TWIST ON TRADITION
Turn the joy of cake into a hands-on LEGO adventure. From assembling the layers to adding the LEGO Lights, every moment is an opportunity to explore creativity and innovation in a way that resonates with all ages.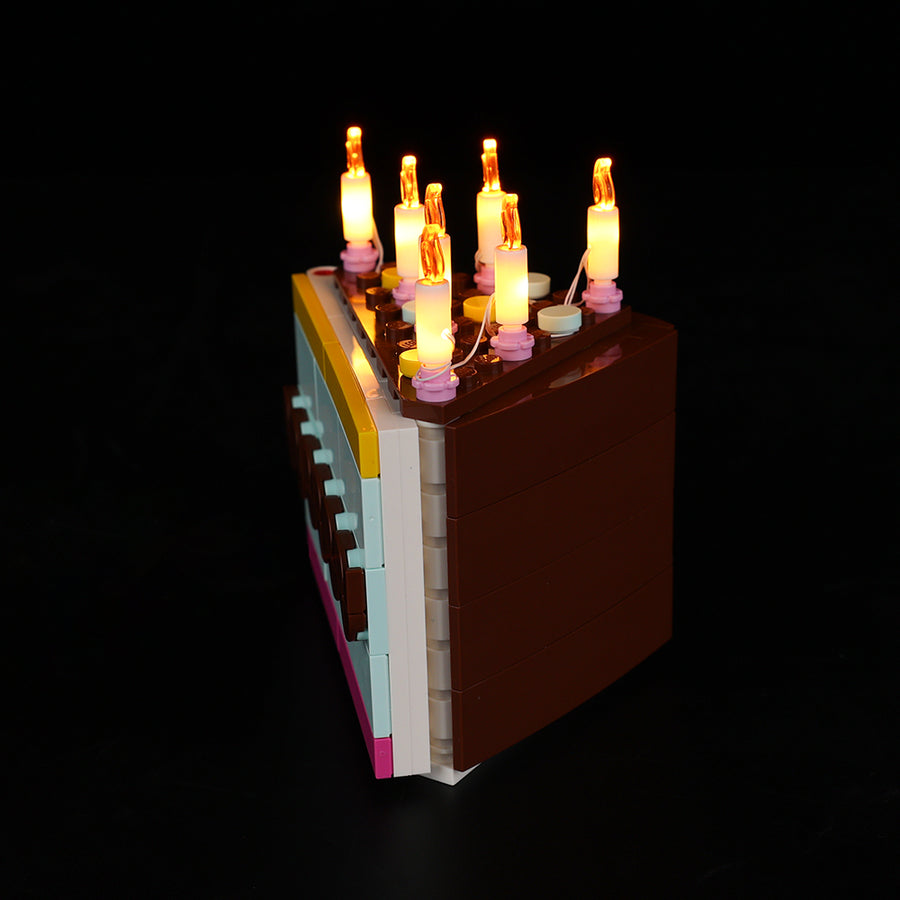 A DELIGHTFUL DISPLAY OF CREATIVITY
Exquisitely designed and beautifully lit by our LEGO Lights, the LEGO Birthday Cake is a charming and playful centerpiece that embodies the spirit of celebration, making it an extraordinary addition to any festive occasion.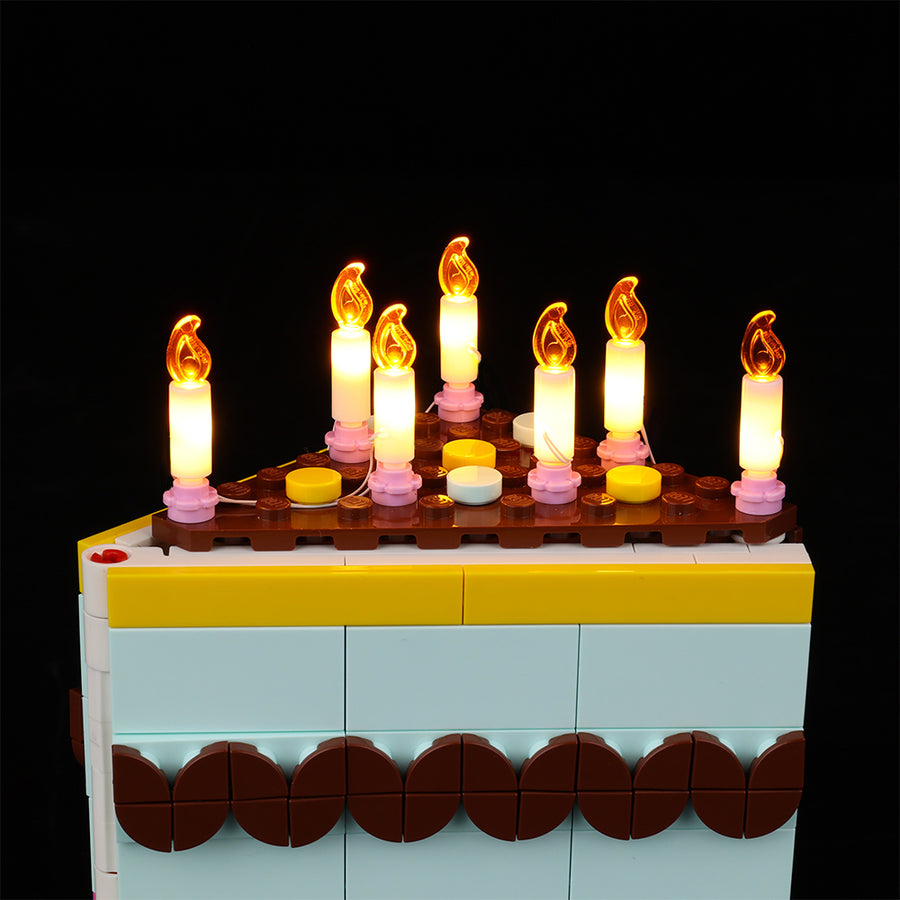 A BUILDING EXPERIENCE TO TREASURE
Invite your loved ones to partake in the joy of constructing and illuminating the LEGO Birthday Cake. This interactive build offers not only a fun activity but also a shared experience that enhances the celebration's enjoyment.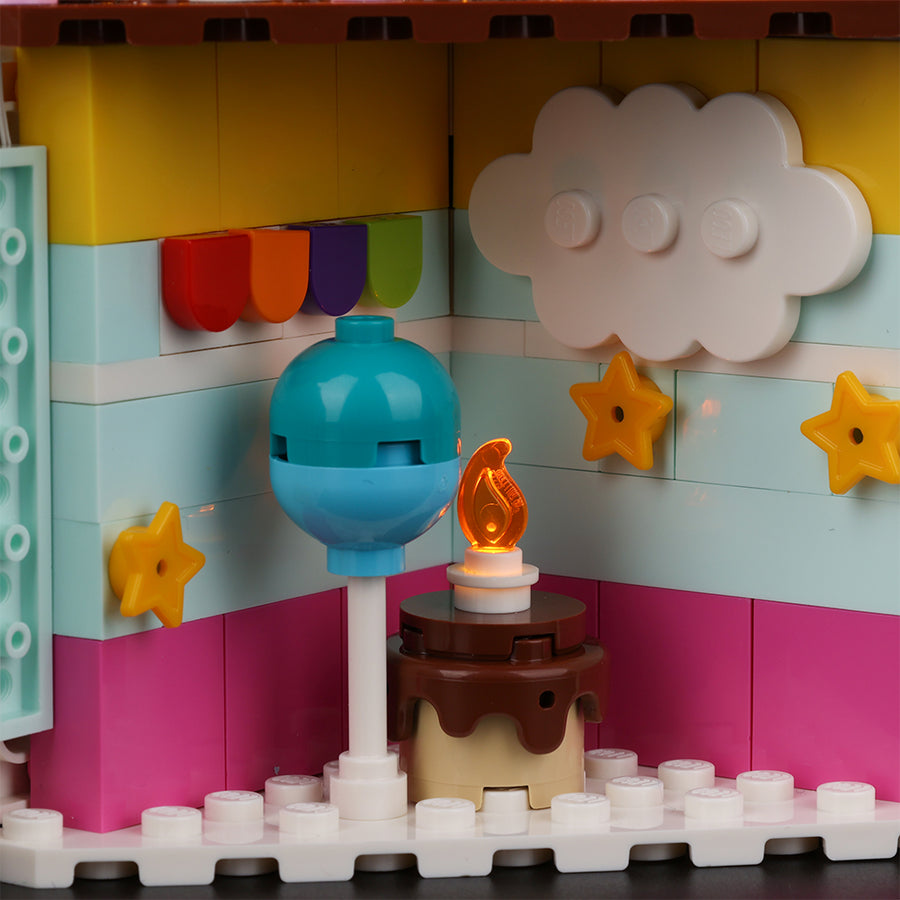 A KEEPSAKE OF LIGHTS AND LAUGHTER
Whether displayed or used as a part of the celebration, this LEGO set, complemented by our glowing LEGO Lights, serves as a colorful reminder of joy, creativity, and the magic of birthdays.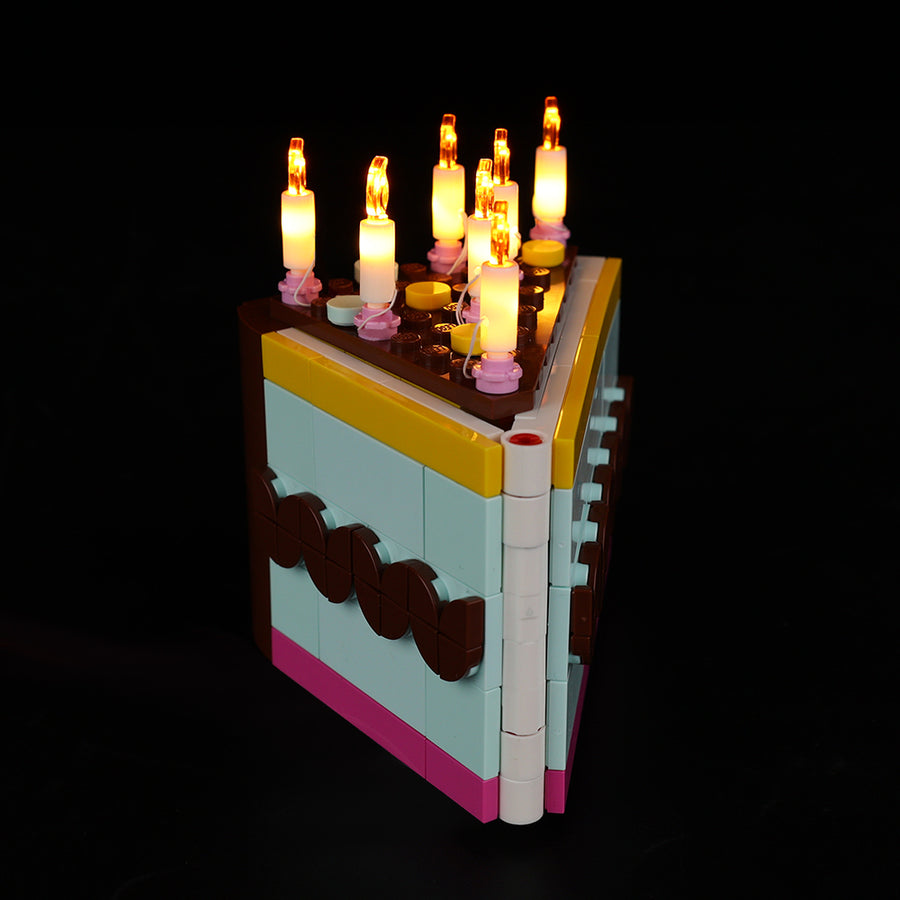 THE PERFECT GIFT FOR THE YOUNG AT HEART
Ideal for LEGO enthusiasts and those who love unique celebrations, this vibrant set, paired with our innovative LEGO Lights, offers a creative and memorable way to mark a special day.
What's included
Classic
Original Game of
Bricks Box
Battery Box
Instruction Both PDF
and Online
Flickering Torches
About Game of Bricks
Game of Bricks makes it a point of duty to provide you with the best LEGO lights for your sets customization. Quality of LEGO Light Kits is our speciality. This set is a light kit only. Model is not included.
Readers Section
Indulge in the delightful LEGO® magic with the LEGO Birthday Cake (40641) building set, designed to bring whimsical fun to any birthday celebration. This colorful creation is more than just a decoration – it's an interactive toy that invites play and endless creativity.

Featuring a vibrant cake wedge design, this set comes with 7 buildable candles that can be customized for the birthday boy or girl's age. But the surprises don't stop there! Open the cake to reveal a cozy room, home to 2 adorable resident minifigures. This special chamber is the starting point for imaginative play and storytelling.

Want to add a dash of action? Fold out the cake slice to create an icing-coated hill, perfect for the minifigures' sled. Watch them zoom down the slope in joy, adding a playful twist to the birthday festivities.

Suited for children aged 7 and up, this LEGO® Birthday Cake building set is a gift that keeps on giving. It can be assembled and reassembled year after year, becoming a cherished tradition to mark those special days. Whether for play or display, its charming design sparks joy and encourages young builders to explore their creativity.

Compact in size, the LEGO® Birthday Cake measures over 3.5 in. (9 cm) high, 2.5 in. (7 cm) wide, and 3 in. (8 cm) deep. It's the perfect centerpiece for the birthday table or a beautiful addition to any LEGO® collection.

Give a gift that's as unique and joyful as the person you're celebrating. The LEGO Birthday Cake (40641) building set is a slice of joy, ensuring that every birthday becomes a memorable LEGO® adventure.
Delivery
After your order has been confirmed, you can expect to have it delivered to you soon enough as our dispatching time is between 1-3 business days (usually it is just 1 business days).
During busy periods dispatching time can take up to 8 business days. (examples: Black Friday days / Christmas time)
We offer free shipping worldwide. Delivery time to most countries takes from 3-12 business days.
Warranty
Our lights kits are backed by free support for 2 years after purchase. We offer free shipping in the first year, but in the second year, you will have to pay a 5 euro shipping fee.
Returns
You may return most new, unopened, or damaged items within 30 days of delivery for a full refund.
Disclaimer
We would like to let you know that we sell only lights for LEGO sets. We have specially-built lights to beautify and bring your LEGO creations to life.
LEGO® is a trademark of the LEGO Group of companies which does not sponsor, authorize or endorse this site.