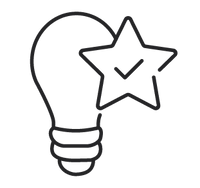 Premium
Quality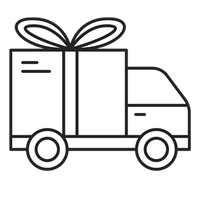 Free
Delivery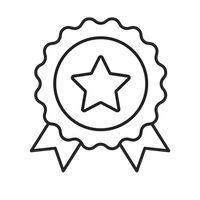 2 Years
Warranty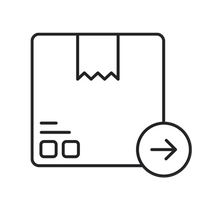 1 Business Day
Dispatch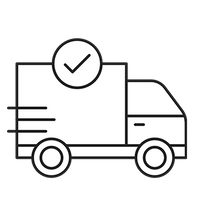 3-12 Days
Delivery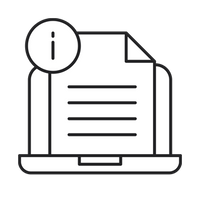 Instructions Both PDF
and Online
THE INCREDIBLE DODGE
Set up an amazing and stunning racing competition with the LEGO 76904 Mopar Dodge//SRT Top Fuel Dragster and 1970 Dodge Challenger T/A set. This toy is crafted with several authentic features. Brighten up the scene with our special LEGO Lights.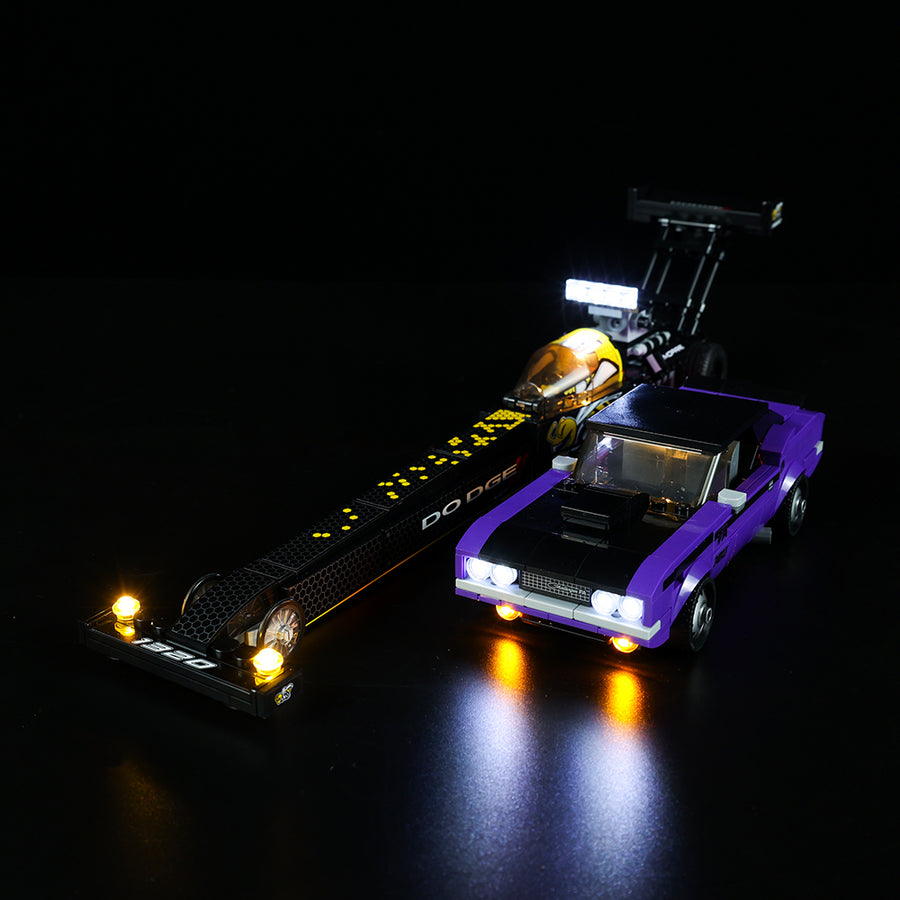 Create a majestic piece
Build this magnificent piece by yourself or with a friend, and also make wonderful memories as you build.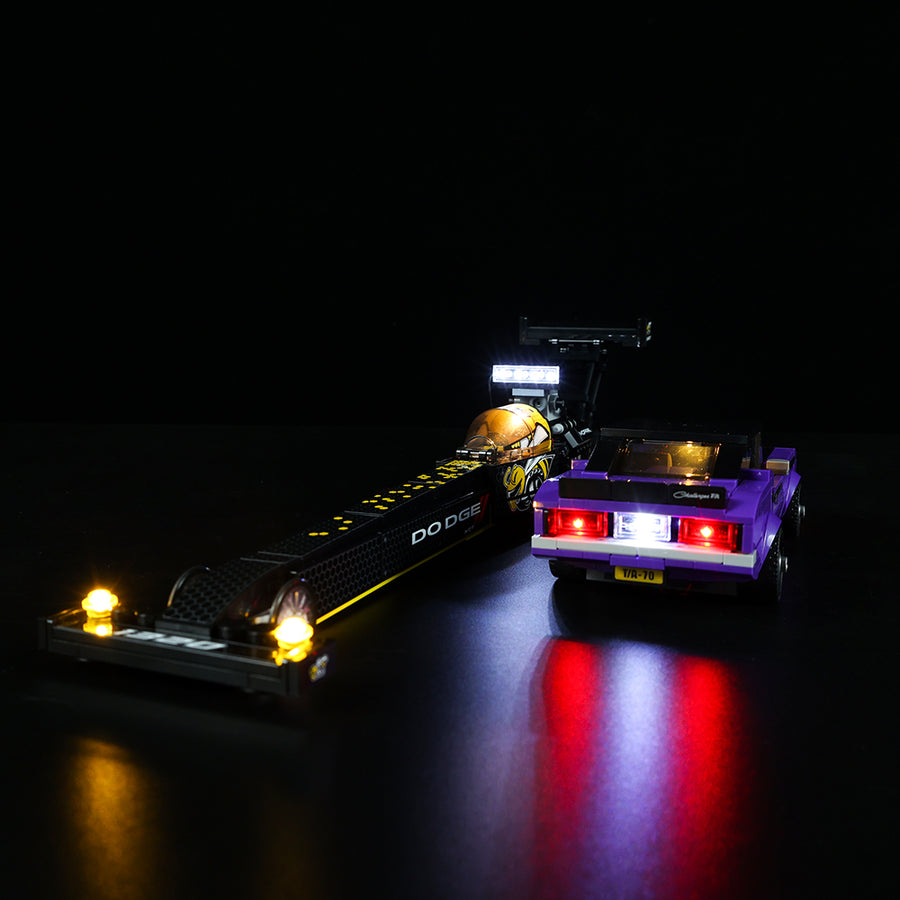 Adorable display
Show off your wonderful love for classic cars with this mesmerizing piece, this piece is perfect for the home or office.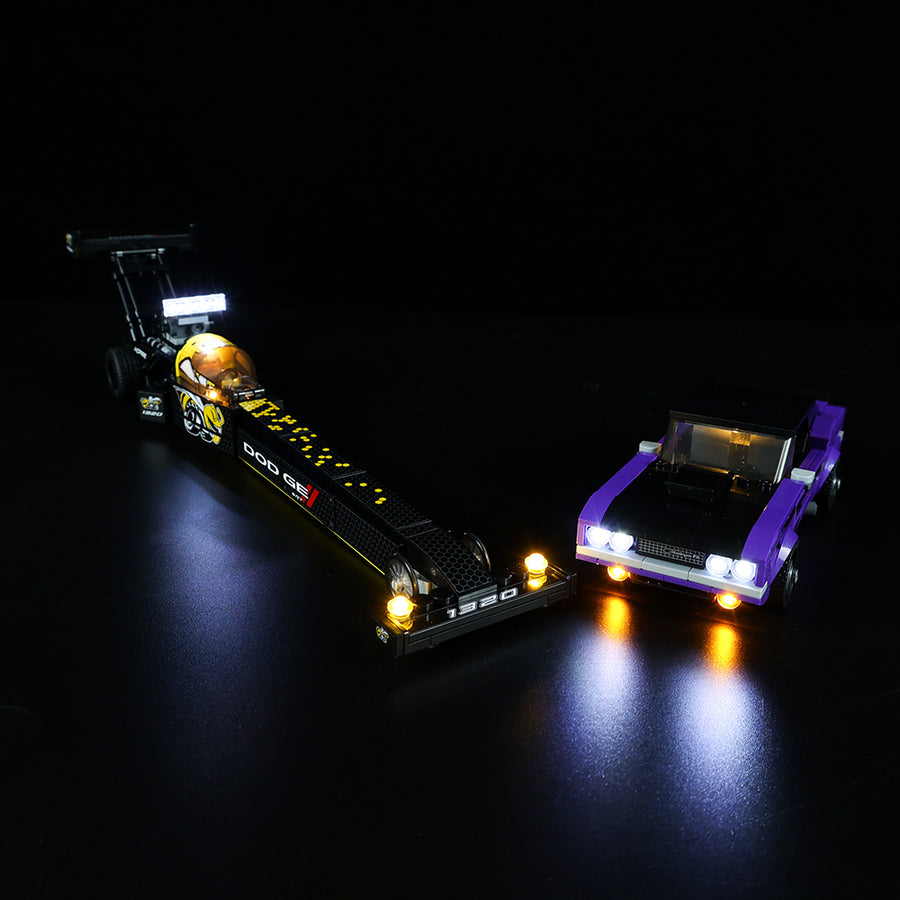 Gorgeous lights
The piece is so glamorous and it is seen with the wonderful scenery of this piece. This can only happen because of the lights.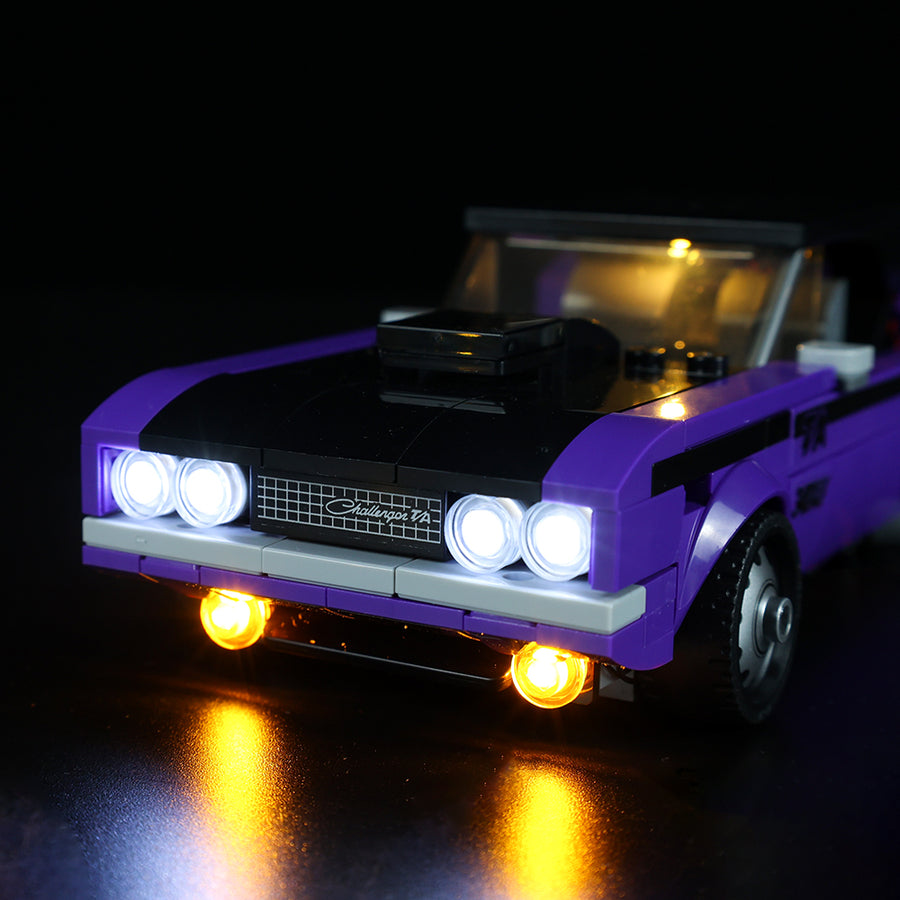 Incredible details
The details of this piece are so astonishing as it represents the original model of the cars.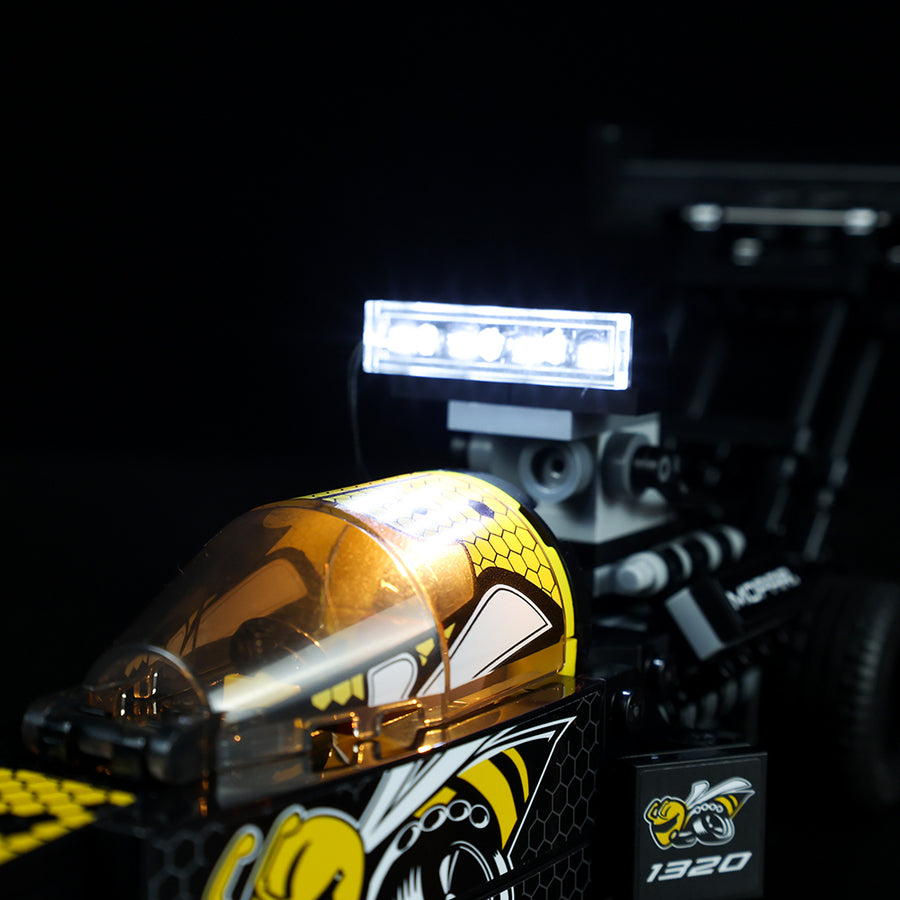 Beautiful gift
This elegant piece is perfect as a present for a special someone, this piece is perfect for all ages.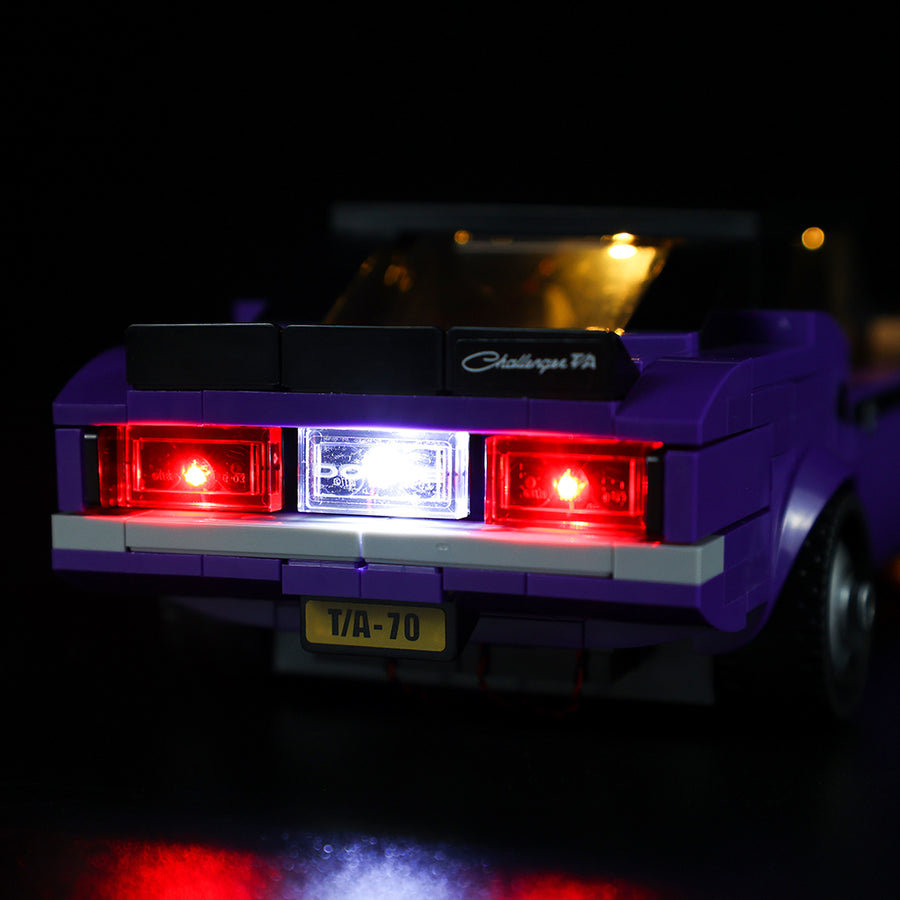 The right material
Afraid of this piece breaking? Do not be afraid. The LEGO set is made of an incredible element that makes the piece very strong.
What's included
Classic Version
Original Game of
Bricks Box
Battery Box
Instruction Both PDF
and Online
About Game of Bricks
Game of Bricks makes it a point of duty to provide you with the best LEGO lights for your sets customization. Quality of LEGO Light Kits is our speciality. This set is a light kit only. Model is not included.
Readers Section
This LEGO Mopar Dodge and 1970 Dodge Challenger 76904 set comes with 627 pieces to enable you to recreate replicas of the 1970 Dodge Challenger T/A and Mopar Dodge//SRT Top Fuel Dragster. These toy cars have been packed with several details, and the vehicles have a wide chassis. The features of this classic set include two minifig drivers with race helmets and Dodge outfits. It has everything you need to create perfect replicas of the famous high-performance cars. Call friends and join them in an epic racing battle. The time is set for an epic race with the LEGO 76904 Mopar Dodge//SRT Top Fuel Dragster and 1970 Dodge Challenger T/A set. Show way with our awesome LEGO LED Lights.


Delivery
After your order has been confirmed, you can expect to have it delivered to you soon enough as our dispatching time is between 1-3 business days (usually it is just 1 business days).
During busy periods dispatching time can take up to 8 business days. (examples: Black Friday days / Christmas time)
We offer free shipping worldwide. Delivery time to most countries takes from 3-12 business days.
Warranty
Our lights kits are backed by free support for 2 years after purchase. We offer free shipping in the first year, but in the second year, you will have to pay a 5 euro shipping fee.
Returns
You may return most new, unopened, or damaged items within 30 days of delivery for a full refund.
Disclaimer
We would like to let you know that we sell only lights for LEGO sets. We have specially-built lights to beautify and bring your LEGO creations to life.
LEGO® is a trademark of the LEGO Group of companies which does not sponsor, authorize or endorse this site.