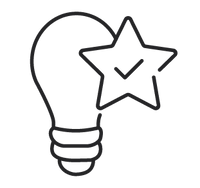 Premium
Quality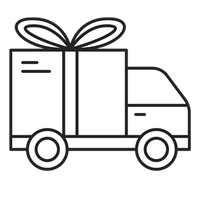 Free
Delivery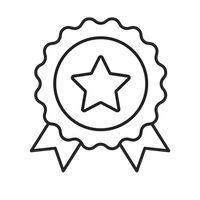 2 Years
Warranty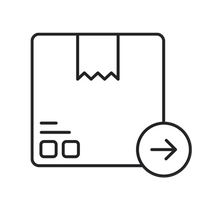 1 Business Day
Dispatch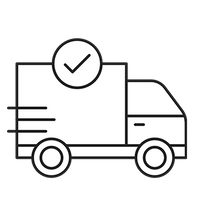 3-12 Days
Delivery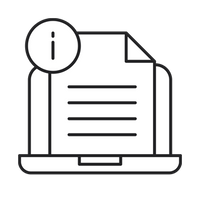 Instructions Both PDF
and Online
ADORABLE MINI COOPERS
The stage has already been set for the long-awaited modern vs. classic rally race. You can also join in this mouth-watering competition with your LEGO 1967 Mini Cooper S Rally and 2018 MINI John Cooper Works Buggy 75894 that has been perfectly designed to look like the real thing. Install our amazing LEGO Lights on your rally cars to make the race more realistic.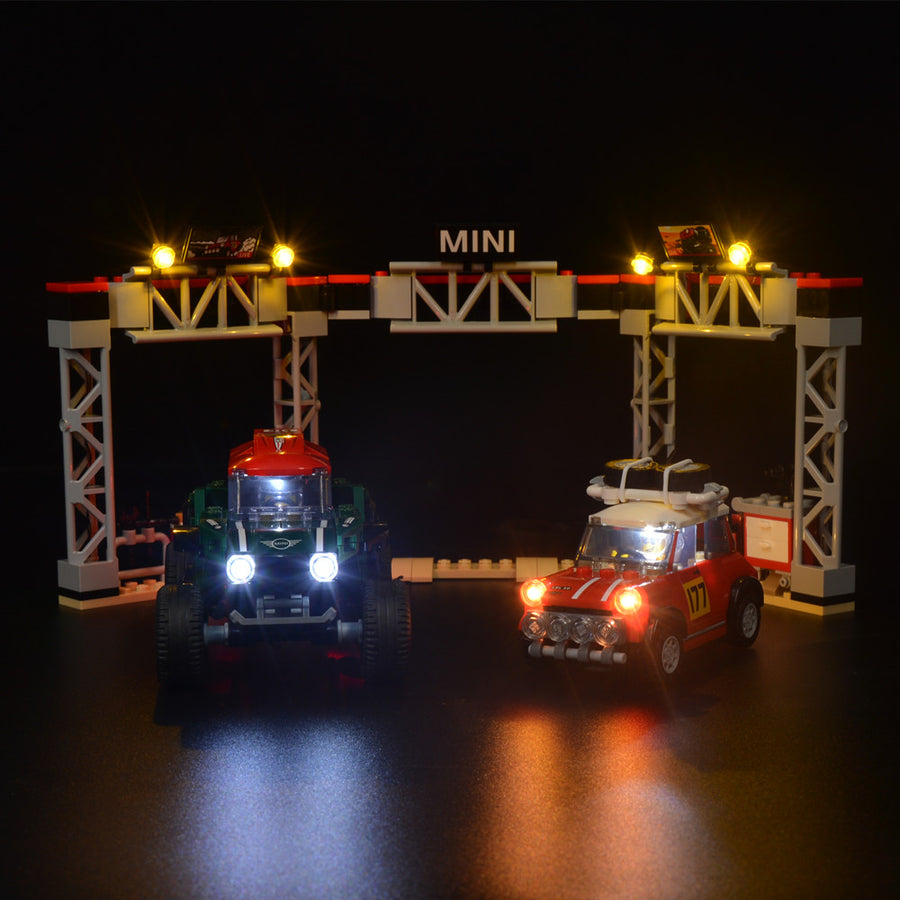 Wonderful playtime
Go on cute little races and win, you can have an amazing time with this amazing toy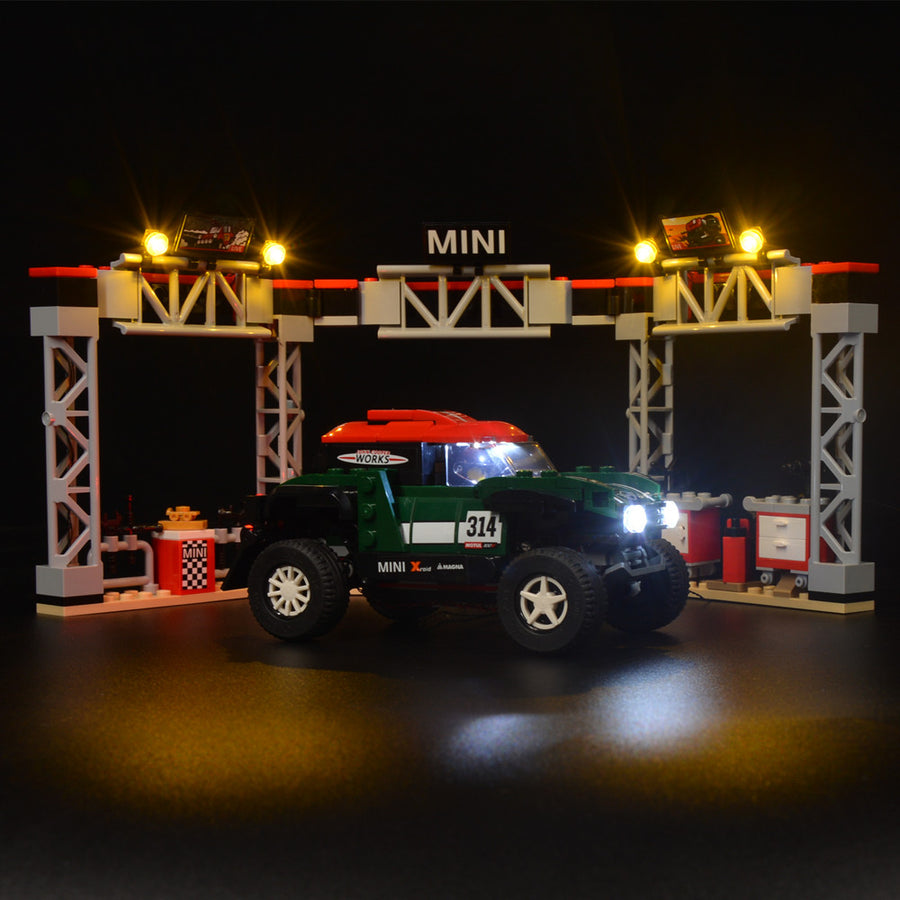 Extremely durable
This piece is very durable as it is made of an incredible LEGO set element that makes it very strong.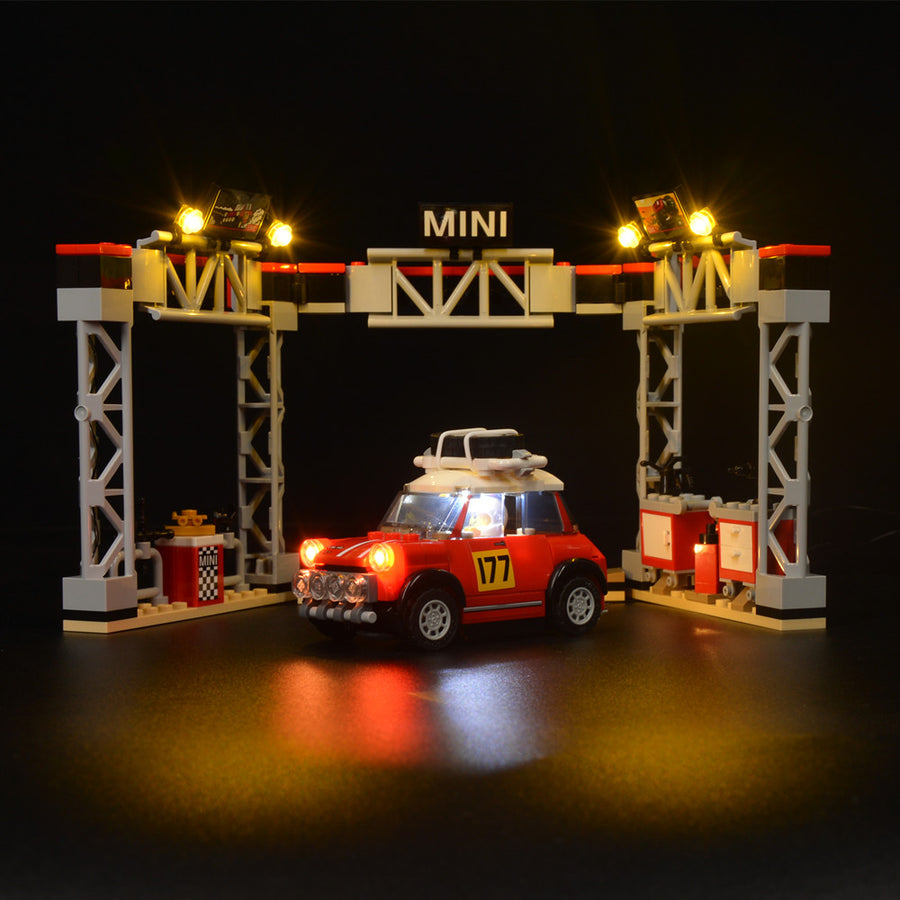 Elegant lights
The lights of this piece are wonderfully interesting as it is so captivating to the eyes, the lights make a stylish look to the piece.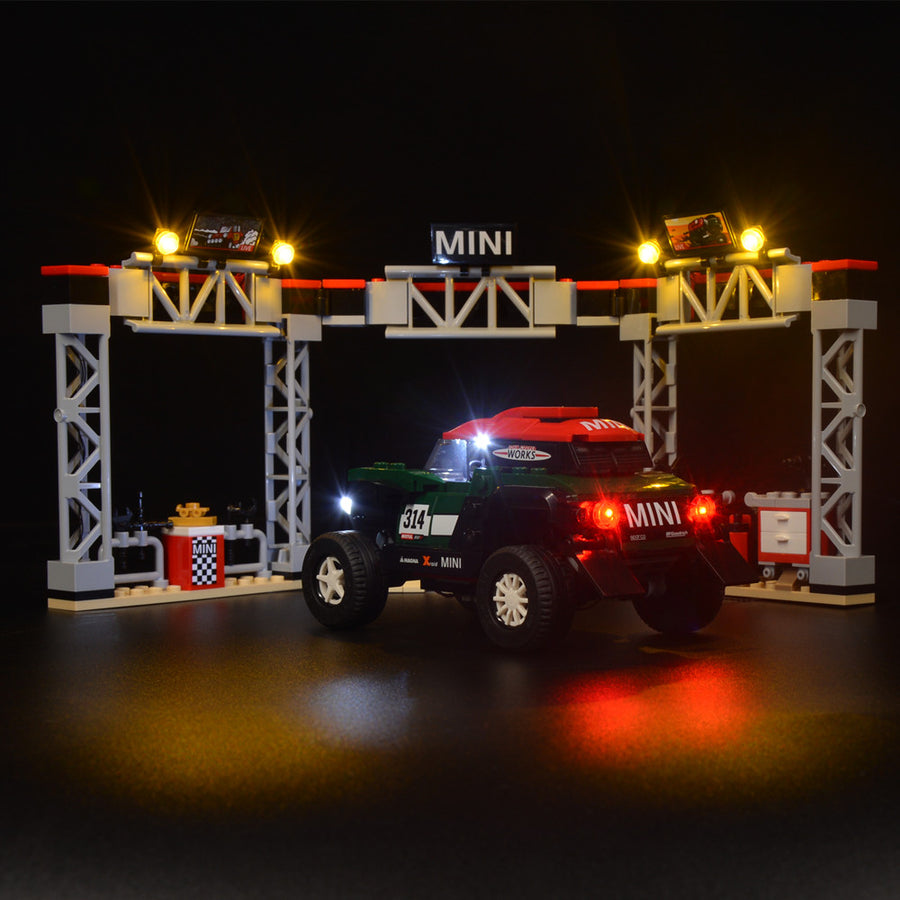 Create this masterpiece
Build your marvelous model, and have a thrilling moment as you create this gorgeous piece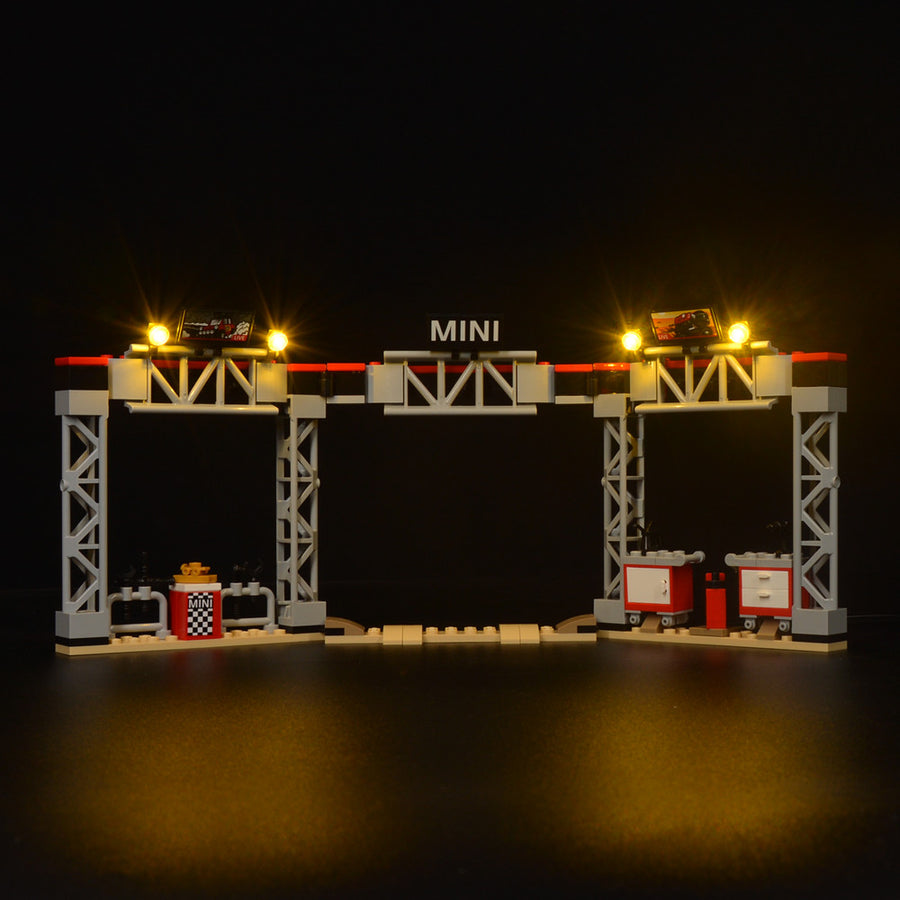 Wonderful details
The details are very impressive on this model, making the piece more attractive than before.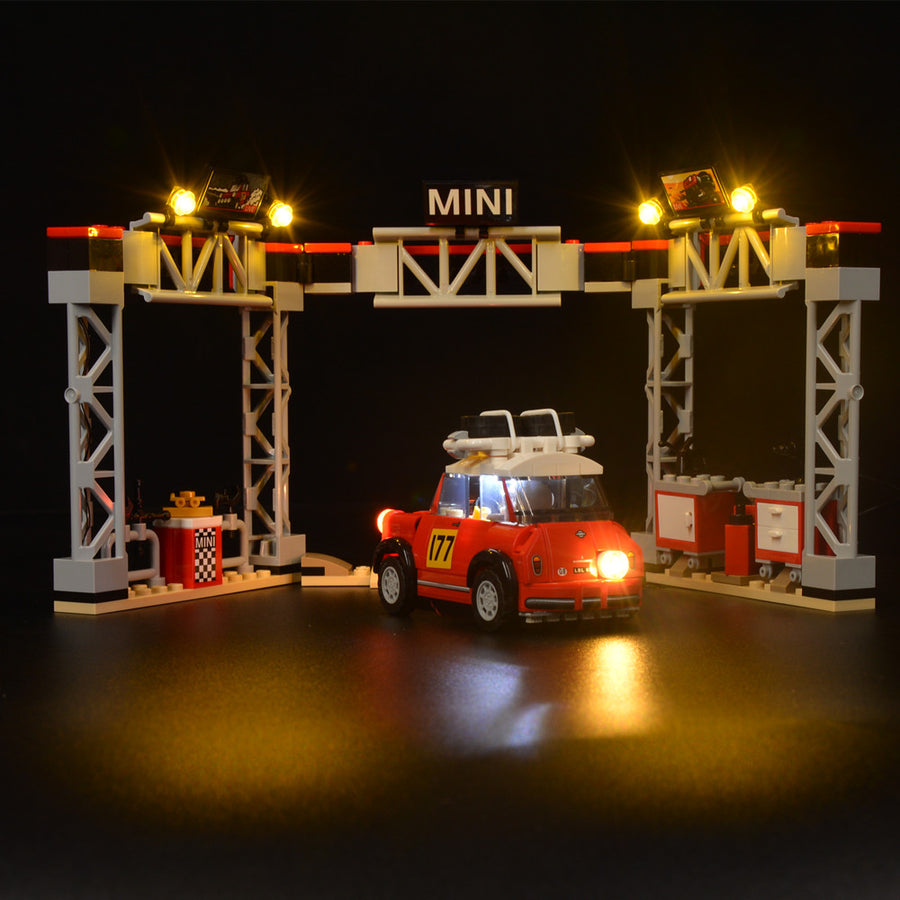 Great present
The thrilling thing about this piece is that you can give it to a special person for any celebration.
What's included
Standard Version
Original Game of
Bricks Box
Battery Box
Instruction Both PDF
and Online
About Game of Bricks
Game of Bricks makes it a point of duty to provide you with the best LEGO lights for your sets customization. Quality of LEGO Light Kits is our speciality. This set is a light kit only. Model is not included.
Readers Section
This 481-piece LEGO 75894 Mini Cooper S Rally and 2018 MINI John Cooper Works Buggy model that was released on January 1, 2019, brings delight to all LEGO fans around the globe. The 2018 MINI Cooper Works 75894 Buggy features a suspension that enables you to drive over rough terrains, while the 1967 MINI Cooper has two spare tires on the top of a roof rack (exactly like the real car). The set also features tool racks, elements of a computer screen, a nice pit stop station, a creeper (for a mechanic), a car jack that can be built, and many more to make your build and play experience memorable. Customize your rally cars with our LEGO LED Lights to bring the race to life.
Delivery
After your order has been confirmed, you can expect to have it delivered to you soon enough as our dispatching time is between 1-3 business days (usually it is just 1 business days).
During busy periods dispatching time can take up to 8 business days. (examples: Black Friday days / Christmas time)
We offer free shipping worldwide. Delivery time to most countries takes from 3-12 business days.
Warranty
Our lights kits are backed by free support for 2 years after purchase. We offer free shipping in the first year, but in the second year, you will have to pay a 5 euro shipping fee.
Returns
You may return most new, unopened, or damaged items within 30 days of delivery for a full refund.
Disclaimer
We would like to let you know that we sell only lights for LEGO sets. We have specially-built lights to beautify and bring your LEGO creations to life.
LEGO® is a trademark of the LEGO Group of companies which does not sponsor, authorize or endorse this site.