An exciting upgrade for the LEGO The Police Station 10278 Set.
Many of us admire all the work done at our local police station. Most of these men are heroes walking diligently to help keep our local community safe from crime. They also help ensure that the laws guiding the community are well implemented. Carrying out of their Civic duty's help keep us all safe while keeping the bad guys from causing any lasting harm. But, have you ever wondered what helps these real-life hero's carry out their duties effectively? The police could only achieve this with the enforcement provided and cared for at headquarters or, as we like to call it, a police station.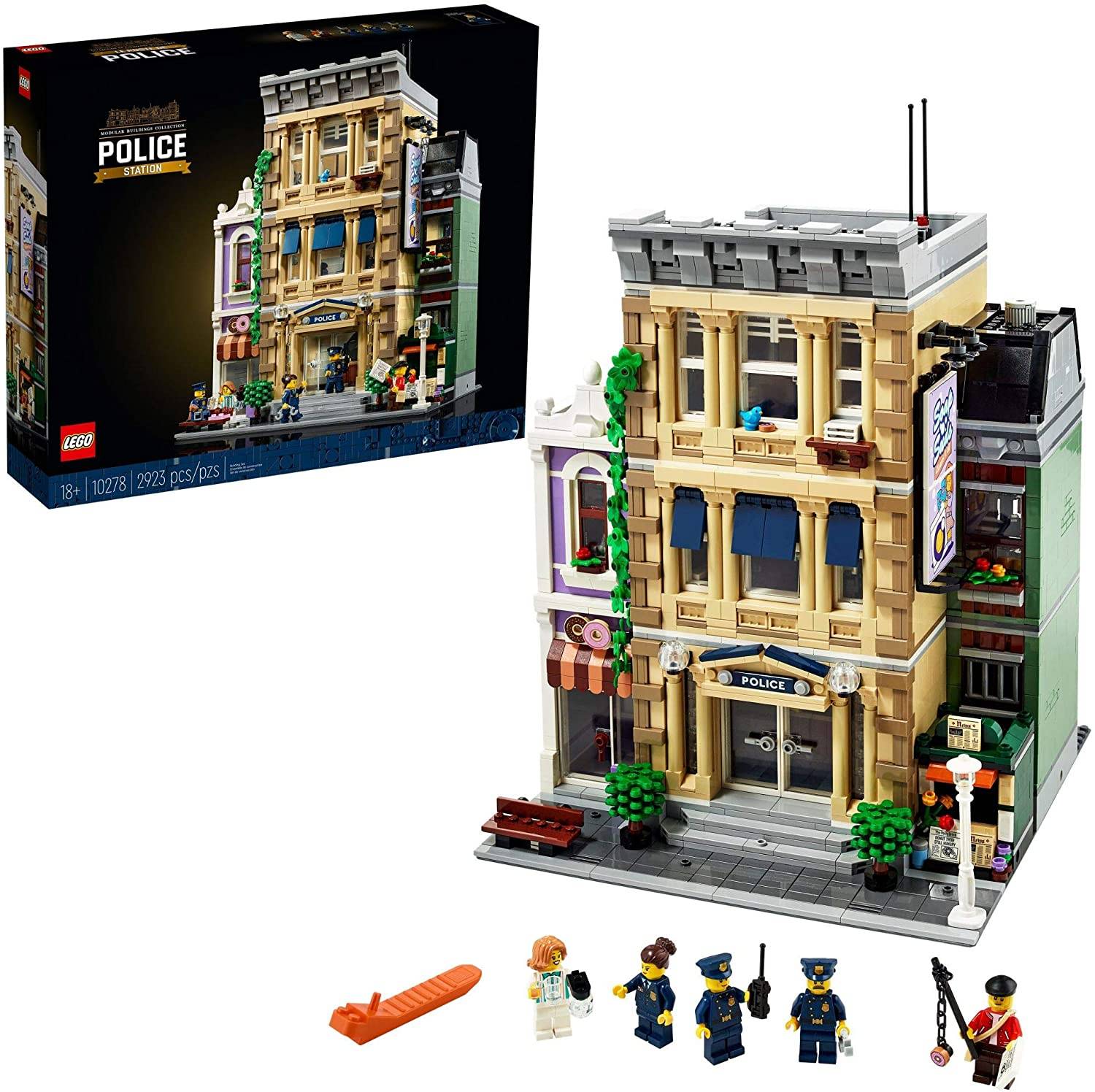 Many, and almost everybody, seems to downplay the importance of a police station. But the truth remains that without a police station, success at policemen's jobs will seem almost possible. Why? Well, police officers would not have a place to plan and investigate or even store primary weapons needed for the successful protection of citizens. And when citizens who break the law are apprehended, there will be no place for them to safely pay for their crime and guarantee the community's overall safety. Well, now you see the importance of a police station. 
But do you wish you could gather more info on the usefulness of a police station? Or maybe you would like to walk in the shoes of an actual policeman for just one day? Well, you can now, with the new Lego police station 10278 sets. With this set, you can enjoy life as a police officer in a well-equipped police station of authentic details. Well, just what awaits you as you bring this fantastic Lego set to life? Let's find out in the next section.

BUILDING EXPERIENCE FOR THE LEGO POLICE STATION 10278 SET.
Well, life as a cop is made exciting with the Lego police station set. With this fantastic Lego set, builders get the chance to bring to life a three floors police station in all its beauty. This fantastic Lego set is packed with authentic details, which helps it look and feel like an actual police station. With this fantastic set, builders get to create and accessorize both inside and out of their police station. Then to make the look complete, Lego has added unique minifigures to help give life to the place.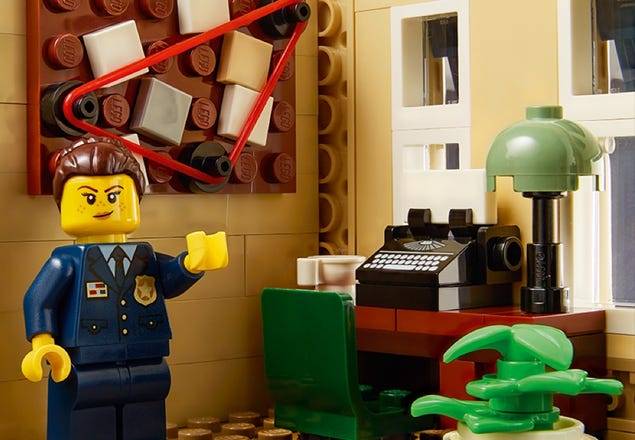 Be warned; this Lego police station is not a one-person project. It is a vast project which will be more fun building with two or three people. So, that alone makes this set perfect as your next family project. Build both the love and enthusiasm for Lego in your children and household. Encouraging all family members to participate in the building. Kids should not be left out, though, for they acquire not only the skill but a powerful mind to make role-playing a whole lot easier. Still not convinced about this set? Let's looking into its features and see maybe that will help convince you.
FEATURES OF THE LEGO POLICE STATION 10278 SET.
Well, if you are still having doubts about this set, then an in-depth look into its unique features and possibilities should help your love and desire for this set grow.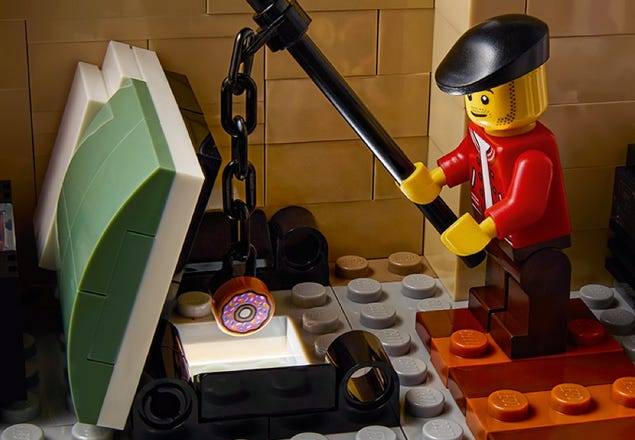 • AMAZING REALISM.
Well, Lego left nothing to chance in the making of this set. Everything from details to build feels and looks like a police station. And the most fantastic part is that you get authentic details both inside and outside of the set.
The design of the set is ideal. A three-story building with a fire escape place, In case of emergencies. The set also features a jail cell featuring an escape hatch under the bed, an interrogation room, an evidence locker, a case board, a section of the building for a mug shot, with a camera to do so, and even a donut shop at the main floor of the building. You also get five minifigures to help make the set all the more realistic. With this fantastic set, children can enjoy imaginary role-playing as either a police officer of the law or a criminal on the run.
• PART OF A COLLECTION.
If you are a builder familiar with sets from the Lego modular buildings, you would be pleased to know that this set is a part of that collection. Enjoy expanding your city with the addition of a Lego police station. Make your streets safer with the inclusion of this fantastic set. This set also gives you unlimited access to a world of fantasy role play. With the inclusion of this set in your collection, you will have a whole city needing your protection. Rid the city of criminals while helping solve already piled-up crime mysteries of the city.

• SET SIZE.
This Lego set is a big one with over 2000 pieces, 2923 pieces, to be exact. This will pose a challenging build and will require lots of time and patience to complete. The set is taller than most Lego sets, standing at about 15 inches at the top. The set is also a sizable 10 inches wide and about 25 inches in depth. If you are the type that gets bored quickly, then you should invite family and friends over and tackle this set as a team.
Like most Lego sets, this set could vary in both price and value depending on the location and store, whether online or offline, you purchased it from. But if you have finally been convinced and you desire to purchase this set, it's highly recommended that you purchase this set at either lego.com, Lego stores in your country, or amazon.com. Well, to purchase this set at lego.com or Lego stores in the US at about 199.99 dollars.

This could vary in other countries, like UK and Australia and anywhere else in the world. For example, this set is sold at about 299.94 dollars in Australia. Due to the set not being shipped in large quantities. While you can purchase this set in the UK at about 69.94 euros, seeing that dollars are slightly higher in value than dollars. If you seek to buy this set, you should purchase exclusively from Lego stores or Lego.com directly to ensure the price.
MAKE YOUR SET LOOK EVEN MORE PERFECT WITH OUR LEGO LIGHT KIT.
Well, if in search of perfection for this set, our Lego light kits are just the way to go. Light up the station in the night and work late hours trying to make the streets of Lego safe. If you are not used to our light kits, you don't need to worry. Our fantastic light kits come with their very own manual. This will give you a step by step instructions on how to go about installation. But just in case, let's look at some universal tips required for success.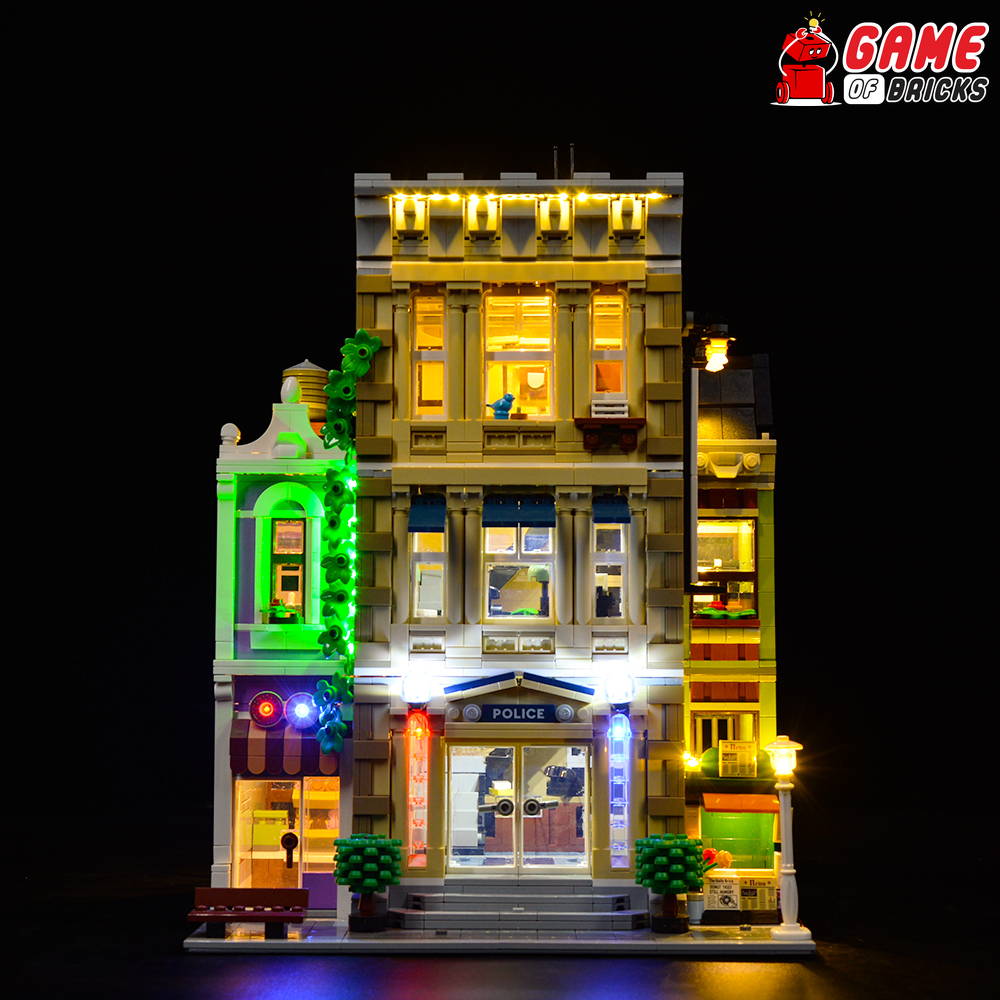 1. COMPLETE YOUR SET FIRST.
For total success in installing your light kit, you would need to complete your Lego police station set first. This will help you know just what installation style is needed to help get the best out of your set. So it's best you first complete your set before purchasing your kit. After building your set, and all looks good, you can now move to the next step.
2. INSPECT ALL LIGHT KITS AND ACCESSORIES.
You should do this once your light kit arrives and before use. This is very important you do this. That's why each light kit purchased from game of bricks gives all users access to a 30 days warranty card. This makes it easier to request a replacement within one month. This should also be done because there is always a high possibility of light kits getting damaged during shopping. So do well to make all the necessary checks.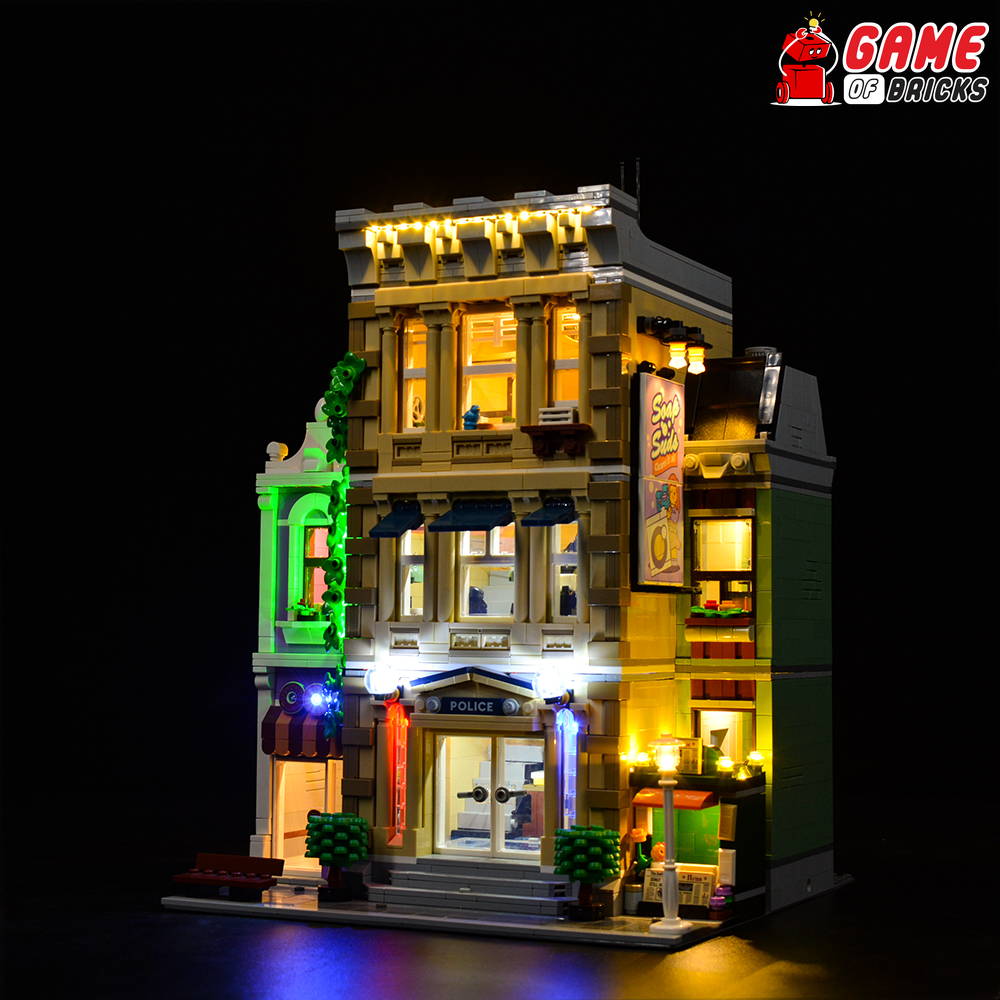 3. INSTALL YOUR LIGHT KIT.
Now it's time to install your light kit. Make sure you do this correctly, and if you are new to Lego light kits, make sure to follow all the guidelines listed in your instruction manual. But as you use the manual, it is essential to remember that all light kits and accessories should be passed through the bricks. The only that is allowed to be visible is the bulbs which are for the lighting of the set.
4. RUN TESTS ON YOUR LIGHT KITS.
By now, you must have correctly installed your light kit, but does it work? Welly, you would not know until you test it. So your first test would be to check if it lights up. And if it does, kudos to you. That's a good sign that you have done the right thing. Now that it works, time to check for any signs of short-circuiting, for this will help you know that there is a problem. Also, check if you are using the correct battery needed to power your light kit. If after your checks all looks good, then proudly light up your set showing off its perfection.
---