REVEALED - The new #LEGO modular building is 10278 Police Station! All you need to know
By

Nikita P.
/
December 05, 2020
The Lego group made it popularly known on the New modular building which would be released the next year 2021 on the 1st of January through YouTube using their Black Friday Live Stream event. Though it was an hour late, this article would be letting you know all that is important.
Properties of the Lego set
It is called the 10278 Police Station and it has two thousand, nine hundred and twenty-three pieces. It is for adults aged eighteen and above. You can purchase it on the 1st of January 2021 for the following prices CA$269.99, AU$299.99, $199.99, £169.99, €179.99.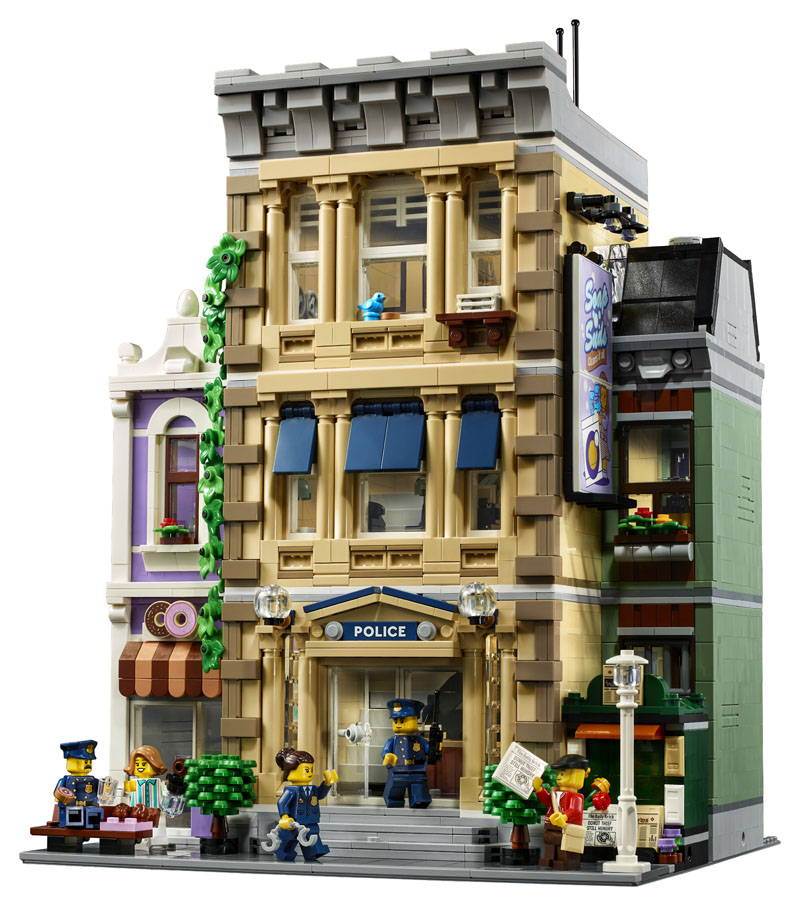 Lego has made everyone know about this brand new detailed addition to the collection you can gather. For all collectors out there, there is something new for you to add to your collectibles. So watch out.
This Lego set hides a lot of features through its wonderful self. It is an eye-catching model which has a modular structure and three floors. This lets Lego fans enjoy and explore all the inner features and aid them in increasing the height of the Lego set.

This Lego set is organized as a piece at the center which bustles through the Lego arena. This Lego police station has its sweet treats, doughnut shop, and a newspaper kiosk. It also has five Minifigure which has its 1940s inspired police officer that helps with great storytelling possibilities.
To add more interest architecturally, outside of this is wonderfully designed using great pieces and lovely connection. The LEGO police station is completely compatible using other products from the usual Lego Modular Building collection. This also makes it serve as a display piece that strikes one's eyes.
It has floors that are feature-packed and these Lego Police Station have a lot of delights and epic surprises which fans would love. On the creation of the set, it would with haste become known that this thief of donuts is free and roaming loose. Normally, the police station is there and has all it needs to tackle all crimes. It also has its locker which keeps evidence. It has an interrogation room, a jail cell, and a case board that one can find red lines that connect all of these clues.
Inside this, all of the levels are connected using a wonderful staircase which is stocked using wonderful pieces like a typewriter, a telephone, a billboard too. The ultimate Eastereggs and all clues in handling this mystery from the fight donut thief come in the form of hidden escape routes under the jail cell and there's a secret success route which is connected to the doughnut shop that one canmake use of.

What the Designer has to say about this Lego set
McVeigh Chris who's one of the top designers at the Lego group started that they enjoyed creating and designing this Lego set. It is a gem and they enjoyed creating the quirky features of this Lego set. It is an epic place to start creating your Lego streetscape. It is an epic addition to one which already exists.
There see two thousand, nine hundred, and twenty-three pieces available. This addition to the Lego Modular Buildings is the latest. It has a Corner Garage, a Bookshop, and an Assembly Square. This Lego police station can be purchased from either the Lego retail stores or from the Lego group's website is Lego.com on New year's day. (1st of January 2021)

Being packed with great surprises and epic properties, this Lego set is a great set to get for an adult that is searching for mindful projects.
This Lego set has a lot to discover because it has about five mini-figures and more than two thousand Lego bricks.
Of the key details available, theirs is a case board that has great red lines that merges the clues reel to reel recorder, jail cell, evidence locker, and a lot more you know.
This is epic for Lego lovers and true crime fans. This building kit gives people lots of hours for them to enjoy it. This Lego set appeals to adults that are great fans of the Lego universe.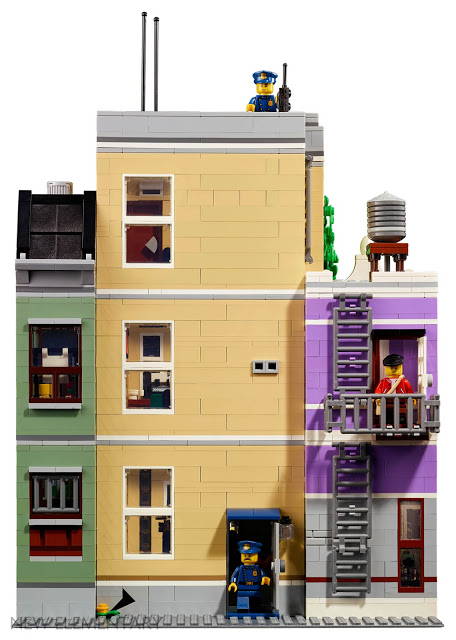 This Lego Set is created for which Type of People?
This Lego set was designed and created for adults aged 18 or more. For fans that enjoy elegant architecture, intricate details, and epic designs.
What people have to say about this Lego set?
A lot of fans have decided that they can't wait for the 1st of January. For them to get their hands on this epic Lego set.

Some have decided they would wait for a discount from Lego.com before they purchase it.
Some state it is too expensive.
Some state it doesn't interest them (I don't know why one would state this honestly. I am just writing this piece and I wish I had one of these Lego sets to myself)
Some stated they wouldn't purchase it, though they like it (quite weird, don't you think?)
Some said it is an amazing Lego set, it should be rolled to them on the 1st of January

Some stated it looks nice! It has a wonderful price too.
Some stated the side building gives them a Haunted House Vibe.
Some do not even know which Lego set is retired.
Some love the fact that a modular is back. This is because they did not enjoy the previous three.
Different people with different opinions. You personally what do you think? Let us know. In my case, I love this Lego set. Fans of Lego or fans of true crime would be thrilled to have this set. If you have an adult child that wants to be the police or anything related to crime, you can gift them this Lego set.
They would be happy to get this as a present from you.