Reclaim your championship title by building the LEGO Mercedes AMG FI W12 E Performance & Mercedes Project one 76909 Set.
By

Mark Gini
/
April 25, 2022
To rule the race track is the dream of all Formula 1 contenders. The joy it brings to the heart of these racers and their fans is on another level. But though each contender's general skill, technique, and racing-style matter, the car truly determines the win arguable. Many championship cars have risen to the challenge and helped their riders clinch the Formula One title. But not to get distracted, we will be focusing on two vehicles in particular: the AMG F1 W12 E Performance and AMG Project One. And guess what? They are both Mercedes!

These two cars are designed to help racers dominate the race track and emerge as their contemporaries. Would you love the opportunity to bring both these cars to life? Well, you can now. Yes, Lego could not resist the urge, and they went for it with the creation of the Lego Mercedes AMG F1 W12 E Performance and Mercedes AMG Project One set. This set is designed as a two-in-one set. Yes, this means that with one single set of bricks, you get the opportunity to bring two unique cars to life. But that's not all that makes this set dope. This Lego set has a fantastic building experience. Let's find out what that more, shall we?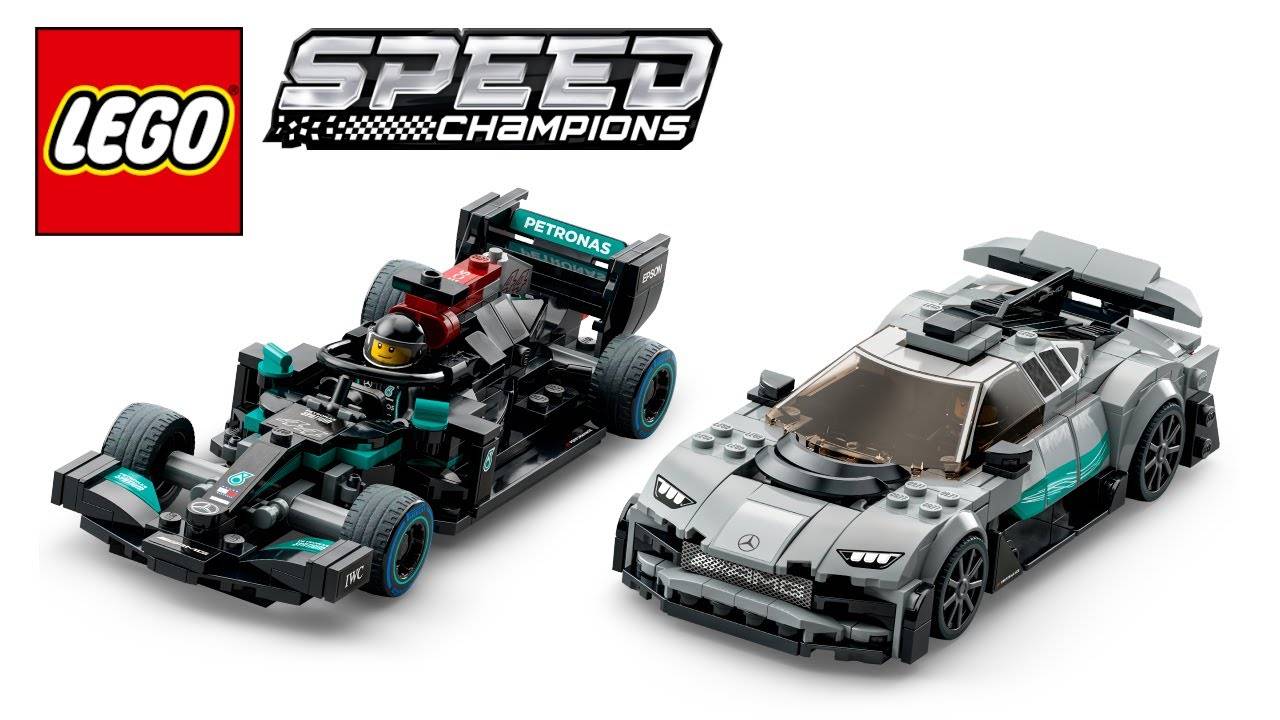 BUILDING EXPERIENCE FOR THE LEGO MERCEDES AMG F1 W12 E PERFORMANCE & MERCEDES AMG PROJECT ONE 76909 SET.
When you build this set, you can't help but feel like a Mercedes engineer. This is because of Lego's amount of work to ensure the set is as close as possible to its real-life counterparts. Form the set external looks to its buildable parts containing elements from the real-life Mercedes car. You could build the set with your family and even your kids. Do you have young ones who are fans of the Mercedes Formula 1 series? Then you could gift them with this fantastic Lego set. This set could help sharpen your kid's problem-solving skills as they help you bring this fantastic set to life.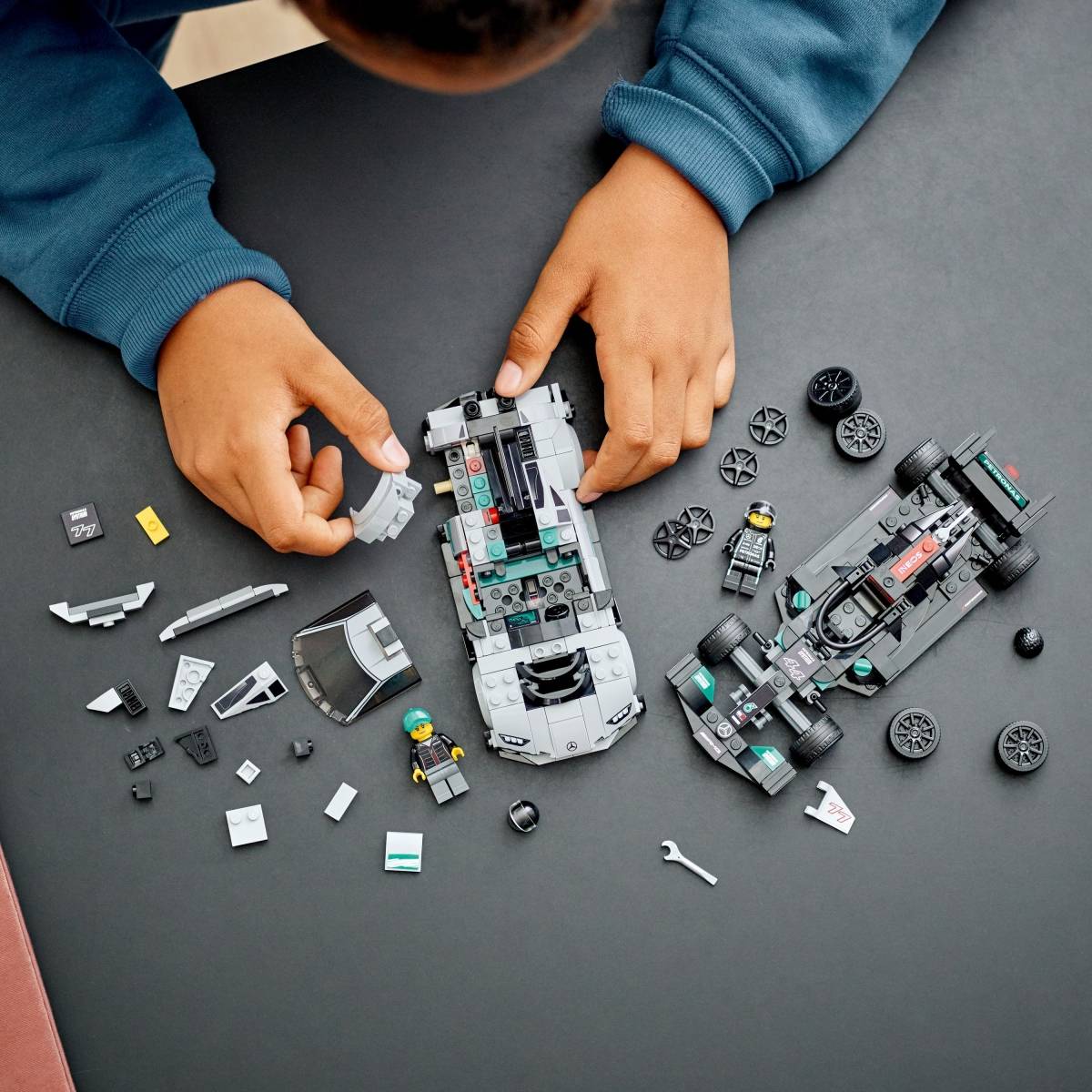 This fantastic Lego set would require your very focus if you are to bring it to life. So ensure you care out your schedule for the building of this set. Enjoy the thrill of switching from set to set. You could learn a thing or two going back and forth with the construction of this set. This is not only fun to build but also fun to interact with. You could challenge yourself by engaging in head-to-head races with other Lego Mercedes holders. Then once you are done testing for racing might, you could then put this fantastic Lego set on display for all to see. Overall, the Lego Mercedes AMG F1 W 12 E Performance and the Mercedes AMG Project One is a set that offers an interactive build with unique details. It could also be a good display set. Now that we have looked at the building experience of this set, it's time to look into the fantastic features this set possesses.
FEATURES OF THE LEGO MERCEDES AMG F1 W12 E PERFORMANCE & MERCEDES AMG PROJECT ONE 76909 SET.
The Lego Mercedes AMG F1 W12 E Performance and Mercedes AMG Project One contains some exquisite and exclusive details just for the set. This section will look into some of those fantastic features.

• INTERACTIVE BUILDING INSTRUCTIONS.
Most Lego sets features instruction that is indeed helpful to the overall success of your building experience. These instructions are given in the book that comes with the set. Though these instructions are as detailed and informative as possible, they may seem to go for some. Well, this thought gives rise to the creation of a more interactive manual by Lego. You could download this manual for free on your Android or IOS Phones. The downloaded manual features both zoom and rotation capabilities. This helps you to get a closer look at each detailed explanation. This feature also makes it easier to look at the illustrated images from several angles. With this cool Lego feature, you could take your building experience to a new level.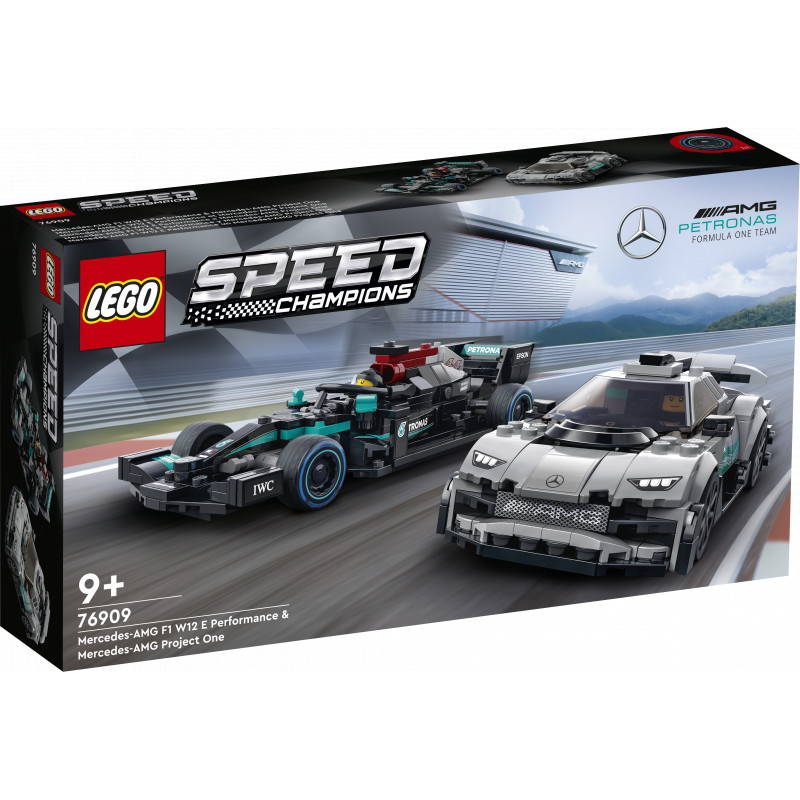 • EXHIBITION RACING.
Don't stop at just building this fantastic Lego set. Though this set could make an excellent display masterpiece, you could do more with this fantastic Lego set. For starters, you could join racing exhibition matches with other champions. Test the limit and strength of your race car by racing with other world racers. Join the community and mingle with other fanatics like you, with a flair for Lego racecar sets.
• QUALITY AND SAFETY.
These excellent features won't matter if this Lego set is challenging to work with. Lego knows this and ensures that all their sets, including this one, meets the quality assurance check for durability and compatibility. This test is carried out brick by brick to ensure that everything is working correctly. This means that you get the opportunity to have an easy and steady workflow from start to finish with this Lego set. Lego also places high regard on the safety of all their sets and ensures that all materials used in producing this set are safe. But just as a precaution, keep all Lego sets out of the reach of kids younger than five. And they must interact with Lego sets. It should only be when you are available to watch them.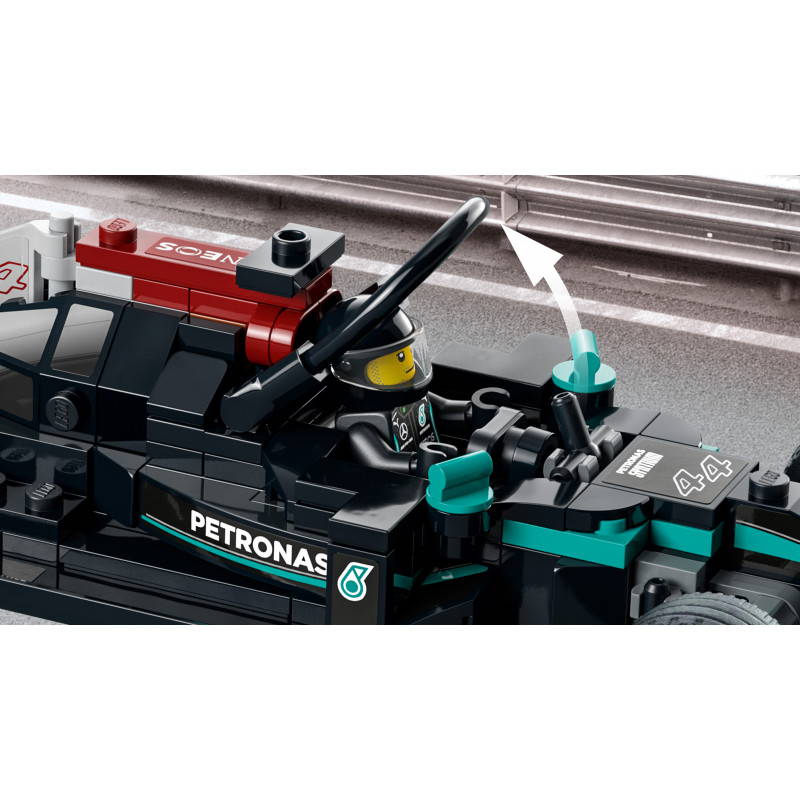 • SET SIZE.
The Lego Mercedes AMG F1 W12 E Performance and AMG Project one come with 564 set pieces. Each piece can recreate two iconic and very significant race cars. This Lego set also has an excellent display ratio of about 1.5 inches high, 7.5 inches in length, and 2.5 inches wide. This ratio could make your set a perfect fit for your work desk or centre table.
You could purchase the Lego Mercedes AMG two-in-one set from any Lego store in your area. If you do not have a way access a Lego store, you could get this set directly from the Lego website. The set currently costs about 29.99 dollars. This price could increase or decrease, depending on your location and availability of the Lego set in your area. If you have a Lego store in your place, it would be best you buy directly from them. But if not, then you could get the set straight from the Lego website. You could add another cool feature to your Lego set – our unique light kit. How does it work? Let's find out.
MAKE YOUR LEGO SET SHINE WITH THE HELP OF OUR SPECIAL LIGHT KITS.
The Lego Mercedes AMG F1 W12 E Performance and Mercedes AMG Project One set has a lot of unique details. But you could make it look even more beautiful and shine with our special light kit. Our light kits are sold alone and can be purchased from our website, www.gameofbricks.com. You can only install these Light kits after successfully building this set. So make sure to ensure you have completed the building of your Lego Mercedes F1 W12 E Performance and AMG Project One set. After you are done building your set, you can then install your light kit. Once you have ordered your light kit, take time to inspect them. Light kits are very delicate and can get damaged during shipment. If you discover any problems, don't hesitate to make good use of your warranty card to request a replacement. Once you are ready to install, here is what you can keep in mind.
How to install.
Our unique light kits contain building instruction that is so easy to understand. It includes pictures and details of how to carry out the process step by step. So if you are new to our light kits, you could use this manual as an aid. Remember that your light kits are delicate and would need to be handled with care. So if you plan to install your light, take your time. Rushing through it could increase the tendency of you damaging your light kit. So be free to set out a specific time for the installation process.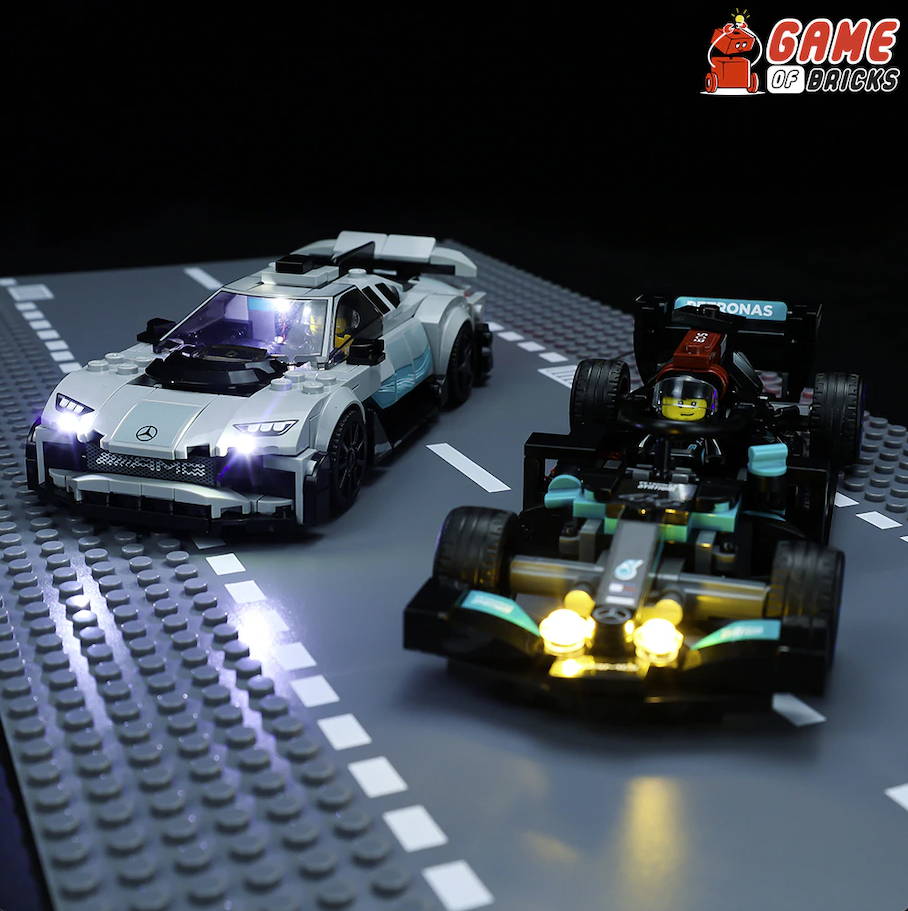 Test out your light kit.
Once you install your light kit, you need to test it out. Your primary purpose for doing this is to ensure that it is safe for use. Check out for signs of short-circuiting and even sparks. If you discover some of these signs, make sure to fix them immediately. Once everything has been done successfully, and you know your set is safe, put it on display for all to see.