Leave your kids inspired when you build the LEGO Airbus H175 Rescue Helicopter 42145 Set.
By

Eve Alessa Arevalo
/
December 07, 2022
Helicopters are one of the most amazing Aircraft, second only to the airplane. This amazing machine can be engineered to serve any purpose, be it business, war, or search and rescue. The Helicopter is preferred to the airplane for search and rescue work because it can be flown below altitude, allowing for the doors to be open and passengers to look out of the craft. This makes spotting lost or endangered civilians easy with the craft. Although you can work any Helicopter to serve as a search and rescue Helicopter, other Helicopters are designed for that purpose. One of this craft is the Airbus H175 Rescue Helicopter. The police and Military use this craft for Search and rescue purposes. Fire Fighters also use this amazing Aircraft to rescue civilians from burning buildings.

If you have worked in the Military or Fire Department, you must have ridden in one of these Aircraft. And if working closely with this Aircraft has built your appreciation and love for Helicopters. This may also leave you wishing you could own one of these Aircraft to feel badass. If that's how you feel, then you would love to know that you can now become an Aircraft owner without spending much money. And the cool thing is that you can build the craft from scratch. This is all thanks to the Lego company's release of a new set. The set's name is the Lego Airbus H175 Rescue Helicopter 42145 set. The set comes with an amazing design and building experience, which We will cover in this post. Children can also enjoy engaging and fun building experiences when they work with this set. And to top it all up, the set offers an epic display. Well, what's it like building this set? Let's find out!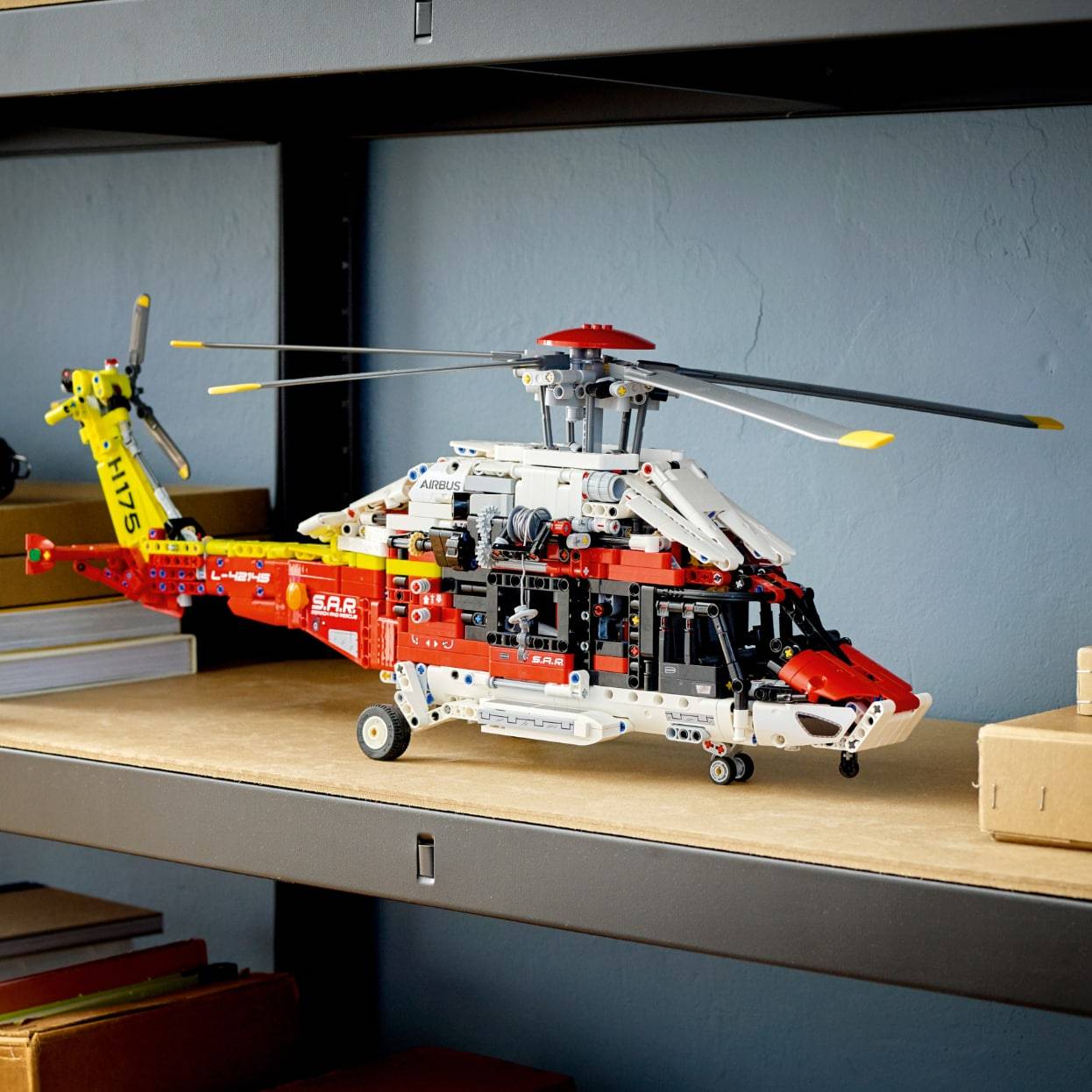 AN IMPRESSIVE BUILDING EXPERIENCE FOR THE LEGO AIRBUS H175 RESCUE HELICOPTER 42145 SET.
The Lego Airbus H175 Rescue Helicopter comes with a realistic and truly technic building experience. The building of this set has been divided into stages to ensure that the workflow is as smooth as possible. The set also features numbered bags containing all the pieces for the set. You should build the set at once convenience. Set a specific time to ensure that you properly run through each building stage. The Lego set also has many moving parts called Rotors, which all have installation principles. If any of the steps are missed, you run into the trouble of your Helicopter not functioning the way the Lego team intended it to. So to avoid letting that happen, set aside a special time just for the building process. And to make it a lot more fun, you could also give your kids parts to build. This will not only make the project a lot more fun but also serve as a bonding experience between you and your kids.
The Lego Airbus H175 Rescue Helicopter set comes with so many technical builds it would only be possible to build with clear instructions. Fortunately, the Lego Airbus H175 Rescue Helicopter comes with a self-explanatory manual. The manual contains valuable information and diagrams designed to help you keep track of your building process. You can know where you are in your building at any given time by looking at the diagram featured in the manual. This will help you know what you have to do next. This neat feature makes working with this set a breeze. So you can avoid hitting any roadblocks along the way as you build. Now, let's look into some important features this set offers.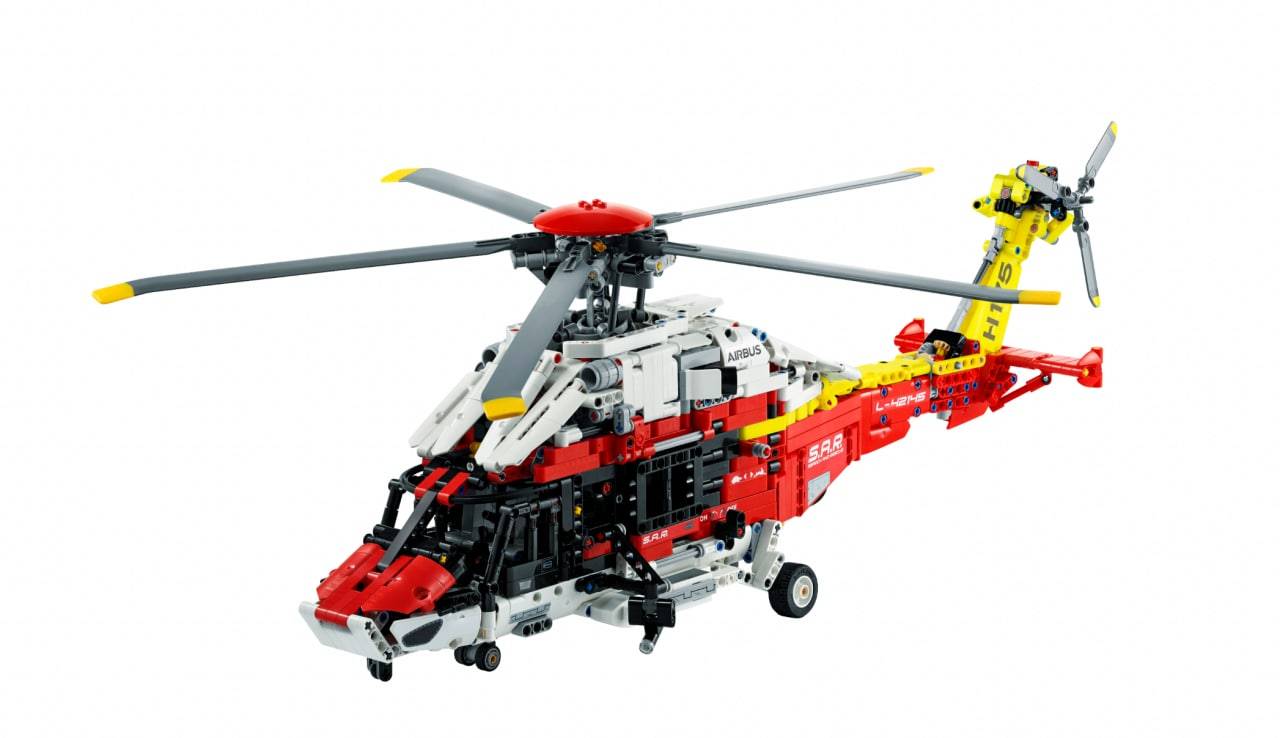 AUTHENTIC FEATURES FOR THE LEGO AIRBUS H175 RESCUE HELICOPTER 42145 SET.
REALISTIC ENGINE DESIGN.
Unlike Lego sets of the past which focused majorly on the outward look of the set and little about how it functions, this Lego set is very different. This time, the Lego team put great thought into the engineering of the set. They included authentic engineering features like Motors, a spinning engine, a spin rotor that goes both fast and slow, a swash plate that helps regulate the rotor blades, a tail rotor, a retractable landing gear, and a winch. All these features and more are why this sets engine and moving parts work so well together. The set also includes a cockpit, a door to access it, and a sliding door for the passenger side. These features make for an amazing-looking Lego set.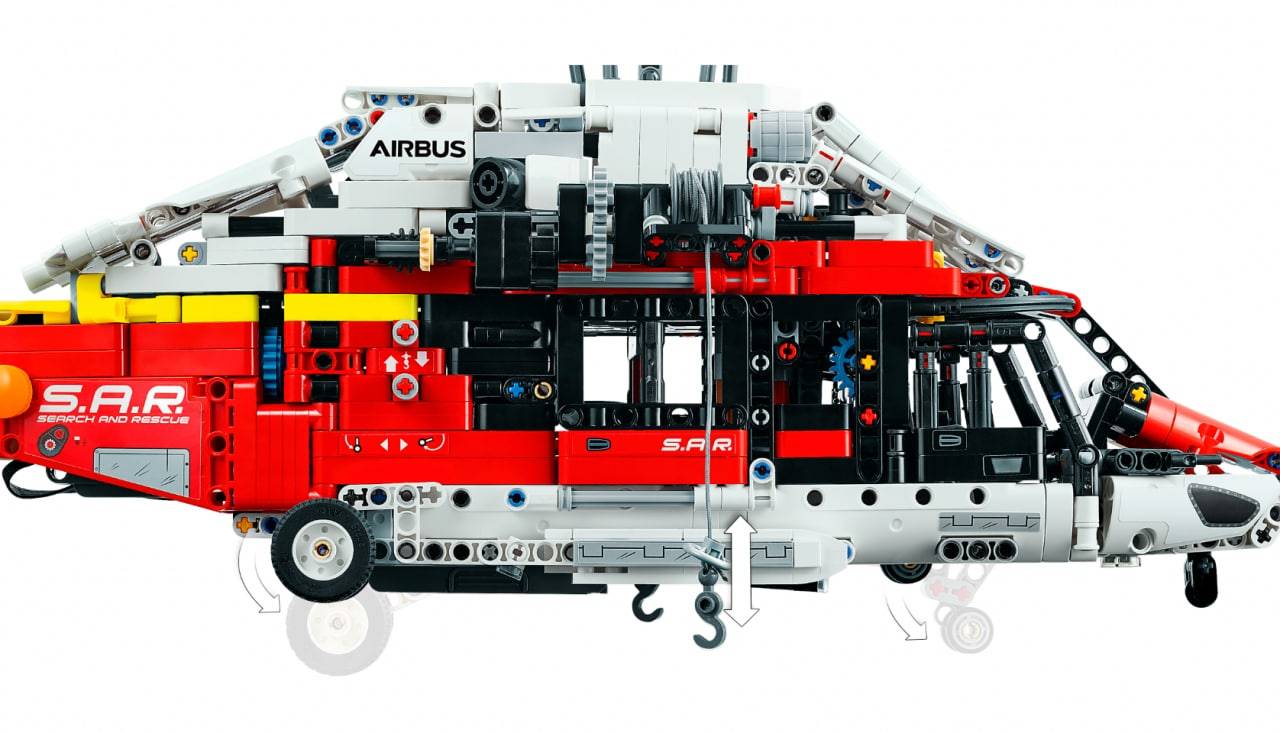 A BEAUTIFUL THEME COLOR.
Aside from an amazing engineering design, this set also has its looks working for it. The set is a nice white and red, like the original Airbus H175 Rescue Helicopter. This color alone makes the set a wonderful display option because it will not be easily overlooked in a crowd of other Lego sets. If you are the type that is into flashy-looking Lego sets, consider owning this Lego set.
SET SIZE.
The Lego Airbus H175 Rescue Helicopter comes with a total of 2001 pieces. This includes all the pieces used in the building of the set. The set also contains stickers that add to the beauty and detail of the set. The set is 9.5 inches high, 28 inches long, and 5 inches wide when fully put together. This makes the set not so long but wide and awesome for display.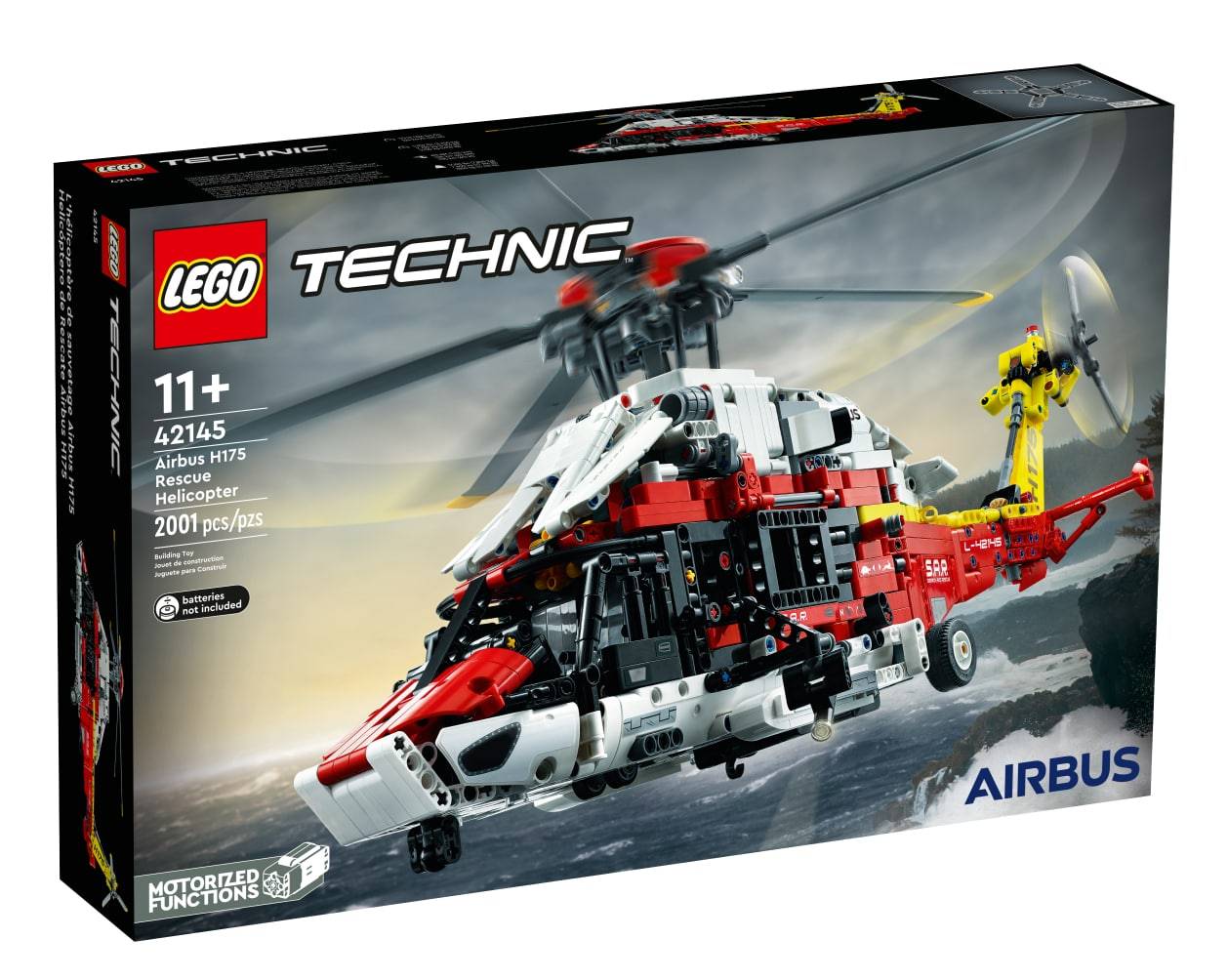 SET PRICE.
This Lego set is now available and can be purchased from any Lego store in the area. The set can also be purchased directly from the store if you prefer something other than shop purchases. The set costs a total of 249.99 dollars. This set could cost higher or lower depending on your location and the availability of the set in your region. The price above is only applicable to the United States. So if you live there, you could run into any store and get this set. And since the black Friday deals are still on, there is no better time to purchase a Lego set than now. Consider including our special light kit in your cart to accompany this amazing Lego set. It will be a cool severer to include in your Lego set. Why do we have such a conviction? Let's find out.

MAKE YOUR RESCUE OPERATIONS MUCH EASIER BY INSTALLING OUR LEGO LIGHTS ON YOUR SET.
Yes, our Lego lights are designed to make installation of your Lego set as easy as possible. The lights are enhanced with Led glasses which help make them illuminate. And when they illuminate, even the smaller and most insignificant features shine through. Aside from that, it makes your Lego set the look and feel different. It also helps encourage spectators to stare at the set in awe. Installing our Lego lights to your set as a beginner is hard. But if you follow these steps in this order, you will succeed.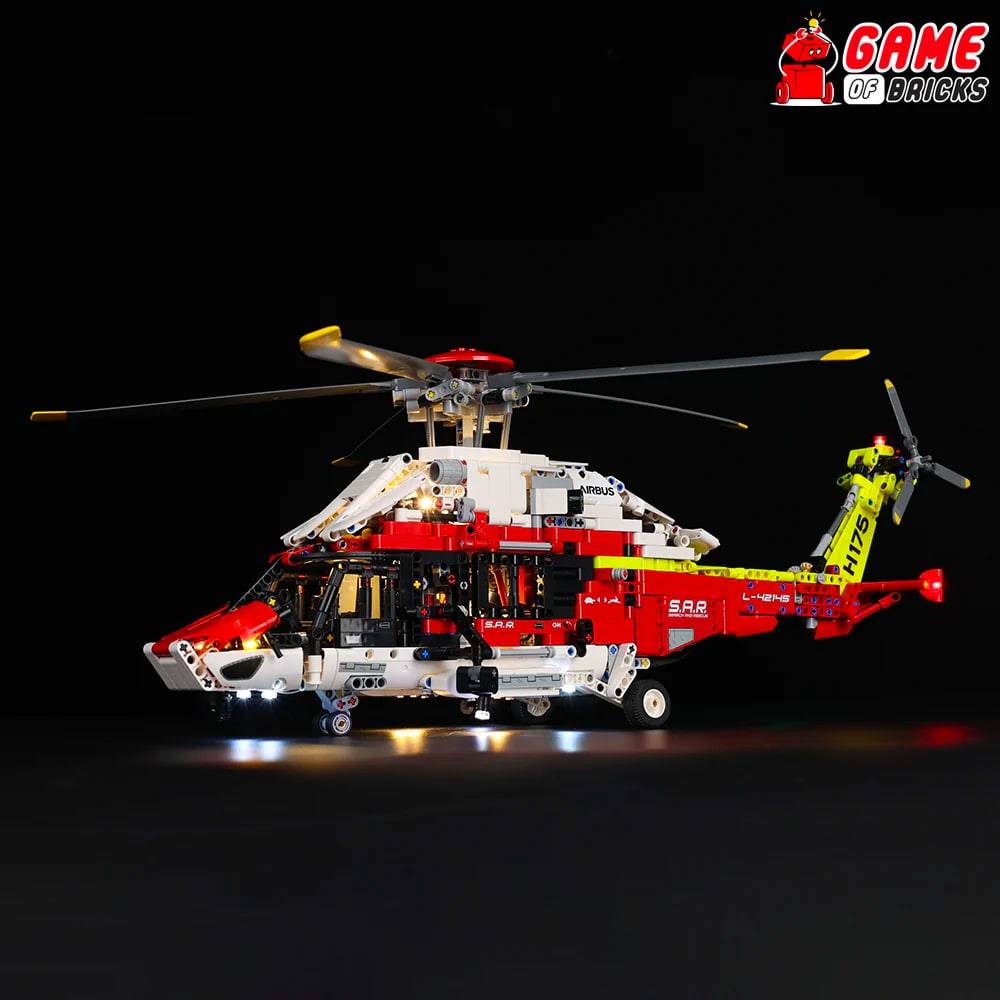 INSPECT ALL LIGHT KITS AND ACCESSORIES.
After you have been done building your set and ordering your light kit, it would be good to inspect each light kit and accessory appropriately. Check out any broken parts or cut wires in your kit. It is important to check for any damages before you install your kit. This will help save you time and money. Figuring out these damages on time can help you take full advantage of the warranty card with every light kit. Once you have done all inspections and everything looks good, you can install your light kit.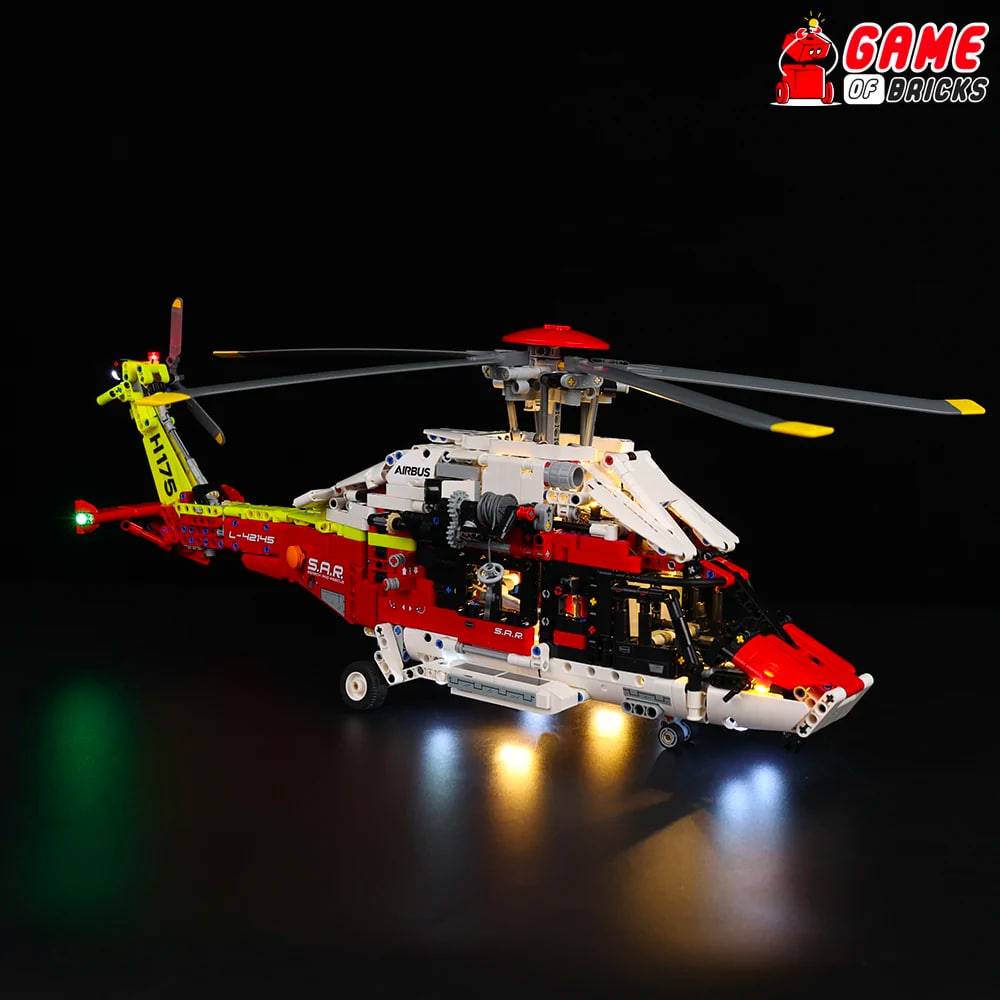 INSTALL YOUR LIGHT KIT.
Now, if you are new to this, you may wonder how? Fortunately for you, each light kit and accessory come with easy-to-understand, step-by-step manuals on how to safely and neatly install your light kit and accessories. So, do well to follow those instructions to the letter. You are less likely to run into trouble if you install our light kits and accessories. As a tip for new light kit users, please take your time and follow it one step at a time.
TEST RUN YOUR LIGHT KIT.
As soon as you are done installing, ensure you test-run it first. Doing so will help you know whether or not it is safe for all to see and will cause no harm to those that will come in contact with it. As you test run, watch out for Sparks and short-circuiting, this will help you identify the problem. Also, ensure you are using a powerful battery to hold your light kit. Once all checks are done, and all looks good, go on crazy adventures worldwide, rescuing civilians in danger.