Long-lasting build for the LEGO Christmas Wreath 40426 Set
By

Nikita P.
/
October 28, 2021
Well, there is nothing more exciting than anticipating a holiday celebration. It's even more exciting when it's a big holiday celebration that will run threw out the world. No celebration is more fun and exciting to anticipate than that of Christmas. This is a popular celebration practiced by many, and any who is a Christian, heck, even non-Christians, celebrate this holiday. It is seen as a time of merriments, and gift sharing, and just overall fun. To count down to the main event, many have sorted out Christmas wreaths, also known as mistletoe, to help them as they count down.

Do you also do the same? If you do, then know that you are not alone. Millions of people around the world do the same. But did you know that this particular plant called a wreath is said to mean more than just a reminder that Christmas is around the corner? Have you ever wondered what other meaning it could possess? Well, the wreath or mistletoe could be said to mean everlasting life and happiness. It could also be said to represent a reminder of God's eternal love for all of us. Knowing this has left many longing to have this wreath up a bit longer after Christmas. But that would not be possible because the wreath is made up of living plants that would eventually die. Do you often feel discouraged due to that fact? Be discouraged no more, for, with the Lego Christmas wreath; you could not only build but have a wreath that would hang on your door long after Christmas is over. What do you stand to experience while building this set?
BUILDING EXPERIENCE FOR THE LEGO CHRISTMAS WREATH 40426 SET.
The Lego Christmas wreath 40426 set is fun to build and holds a certain nostalgia that comes from the feeling that Christmas is near. Since the Christmas wreath is made from various Christmas Tree, the Lego Christmas wreath is designed to replicate that fact. It features realistic details of leaves intertwined to form a perfect circle, which symbolizes eternal life. With this set, you would also get to bring together your very own brick candles, which could be lit all year round. Lego has even provided step-by-step instructions which will help you successfully construct this set.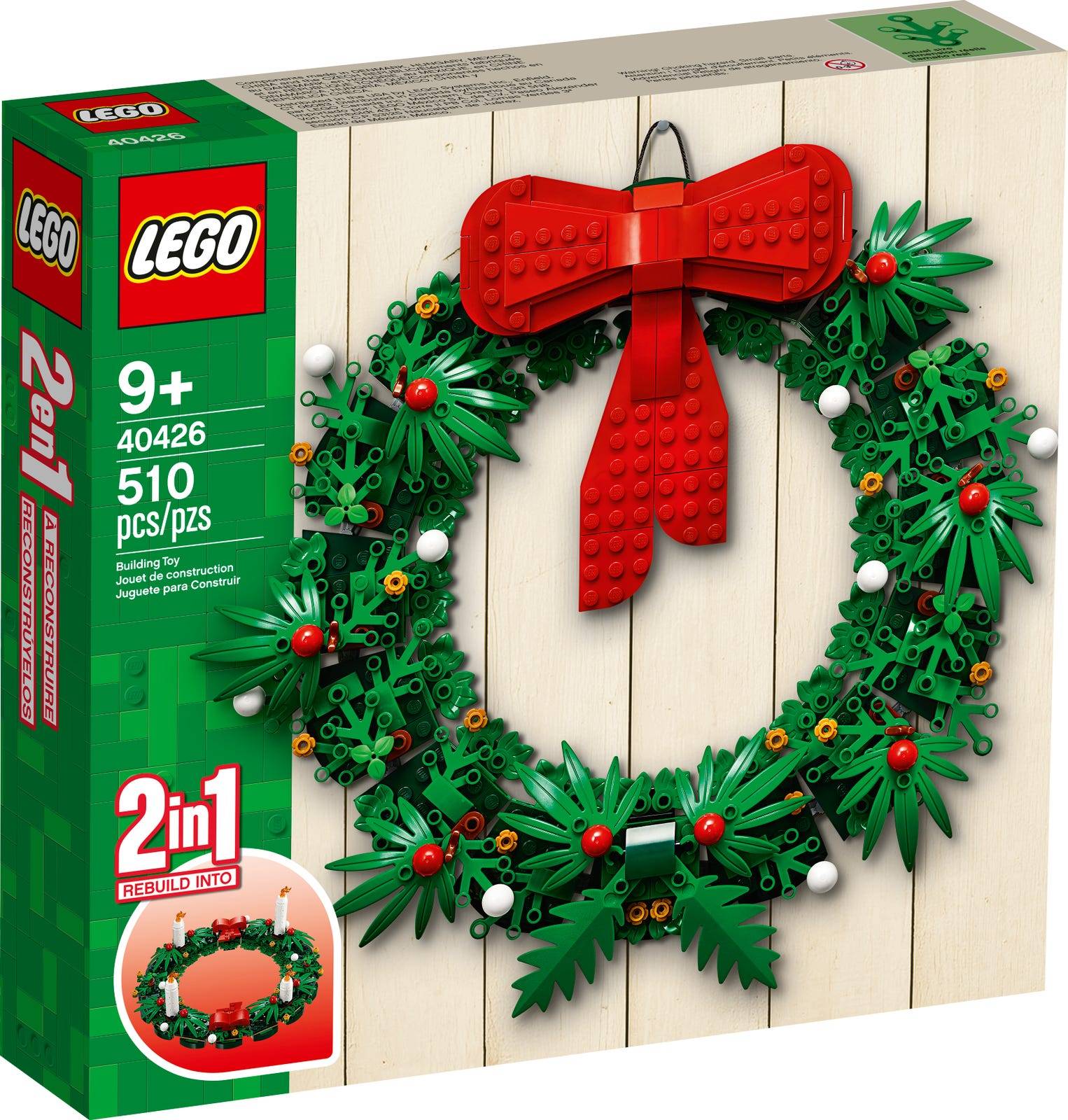 This fantastic set could be a gift for your little kids to help boost their enthusiasm and excitement weeks before Christmas finally comes around. To make sure they understand and enjoy building this set, you could create time to build it with them while telling them fantastic Christmas tales to help keep the fun going. After you are done building this set, you could help hang it on your wall or at the entrance of your house. This will help not only showcase your unique and authentic detailed wreath but also serve as a subtle reminder that Christmas is around the corner.
SPECIAL FEATURES OF THE LEGO CHRISTMAS WREATH 40426 SET.
This fantastic Lego set may be small, yet it still has a lot to offer in terms of features. This section will focus on those features, both visible and non-visible.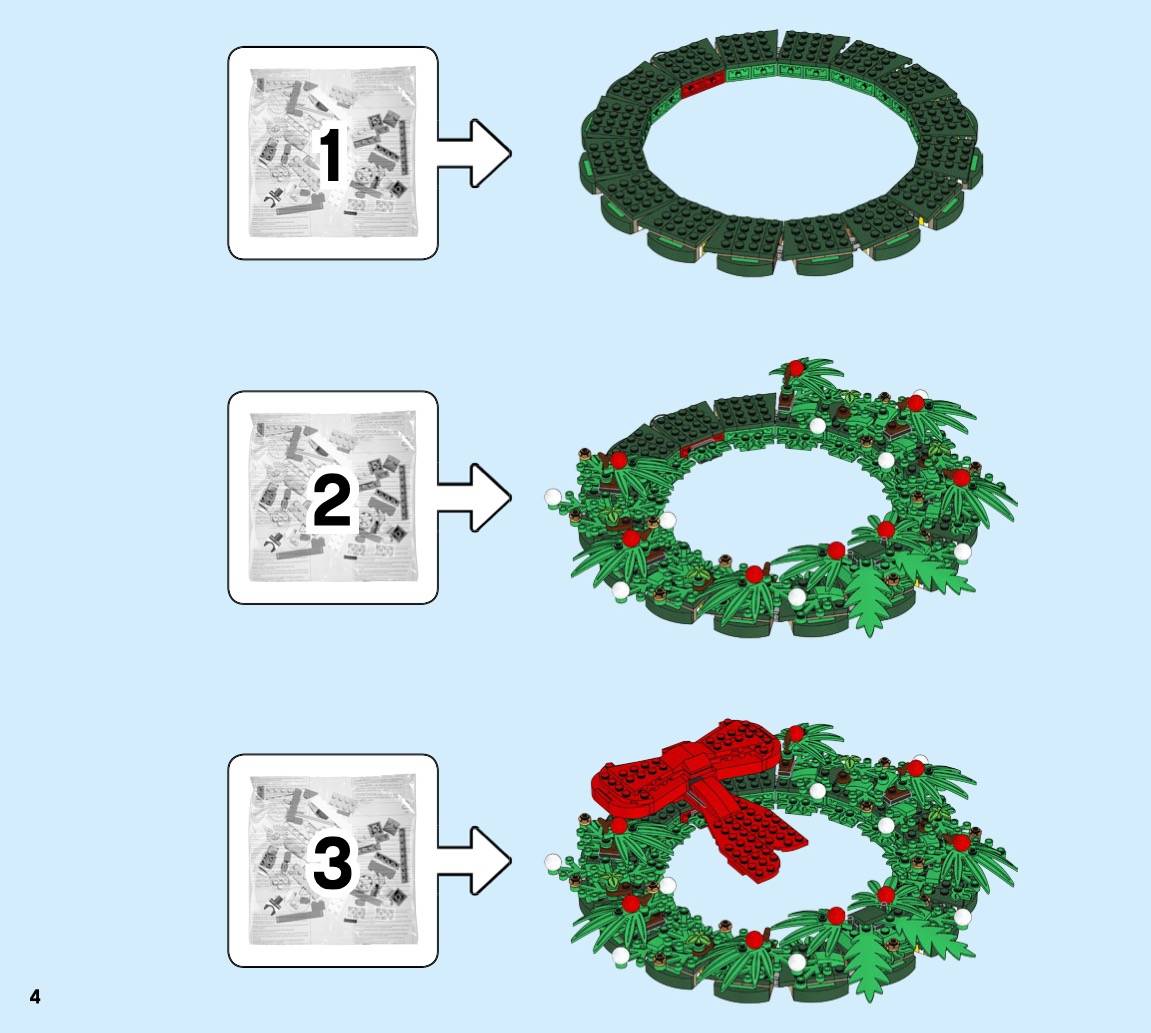 NON VISIBLE FEATURES.
• SENTIMENTAL VALUE.
The Christmas wreath has been a constant feature of your home before and during Christmas. And even some days after Christmas. You must have hung it on your wall or at the entrance of your house. You and your significant other must have kissed underneath it countless times in respect of the mistletoe tradition. And most importantly, this wreath signifies eternal life or everlasting life to all. The Lego Christmas wreath is no different. It is designed to look as realistic as possible. This was done to ensure that this set could easily signify those same things to you all year round.

VISIBLE FEATURES.
• AUTHENTIC DETAILS.
The Lego Christmas wreath set has a very authentic look and is designed to perfectly replicate an actual Christmas wreath you purchase every Christmas day. Everything from its brick leaves to its round shape and red bow, this set embodies its role perfectly. This set is also made to be the exact size of its real-life wreath counterpart. Lego left nothing to chance with the building of this set.
• TWO IN ONE SET.
This Lego set is a two in one set- how? With the Lego Christmas wreath set, you do not get the opportunity to build the wreath from scratch, but you also have the fun challenge of coupling your candles. Yes, aside from the authentic details this set has, it also comes with about four candles to help you as you count down to Christmas. And to make your building less challenging, the set also comes with a step-by-step instruction manual. So this set is not only authentic but also full of cool features.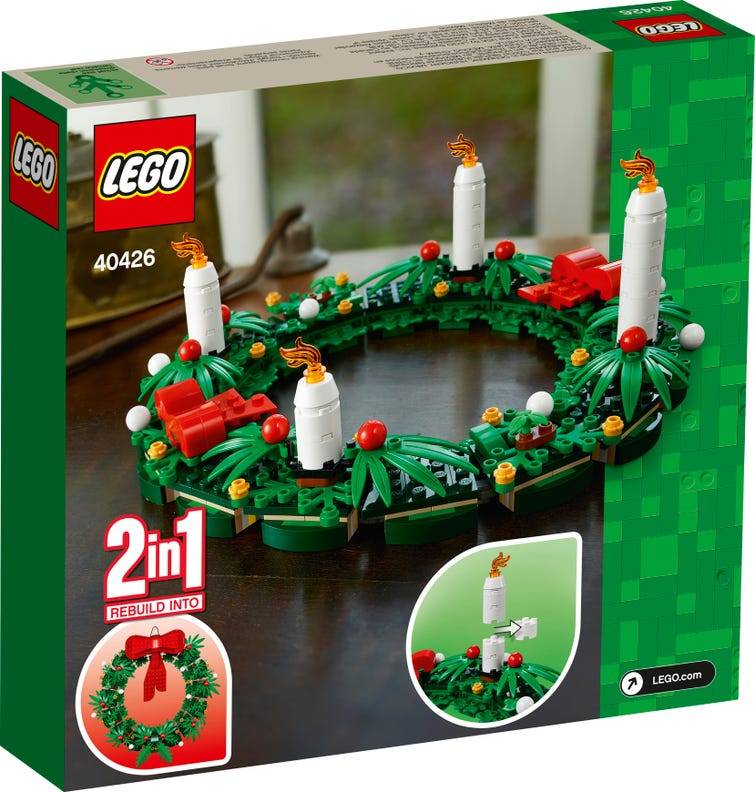 • SET SIZE.
The Lego Christmas w set is not lacking when it comes to size. It is a medium size set, which could size as big as a small Christmas wreath. This fantastic set is a product of top-quality Lego bricks. For the building of this set, you would have used over 500 pieces of bricks, about 510 in all. With such a tiny amount of bricks involved, experienced Lego builders could couple in no time. This set could be an excellent place to start for those new to Lego.
Lego Christmas Like any other Lego set, the Lego Christmas set varies in price, depending on the store, country, and availability of the set. This is why experienced Lego users usually purchase these sets directly from lego.com and Lego stores. But sometimes, Lego users may choose to get it directly from Amazon. Whatever the case may be, you are bound to have different prices, mainly because of the currency you choose to purchase. If you choose to buy this set from Lego or Lego.com in the US, then you could get this set for about $30. Any other country will either have to multiply or divide to get the price in their denomination.
MAKE YOUR LEGO CHRISTMAS WREATH'S BEAUTY LONG-LASTING WITH OUR LEGO LIGHT KIT.
unique Lego light kitsThe Lego Christmas wreath set already has breathtaking details, making it stand out in a crowd of Lego sets. You can make this set's beauty even more everlasting with our unique Lego light kits. Are you new to our fantastic light kits? Well, be patient till the end as we walk you through extraordinary steps to make the installation of our light kit more accessible and more fun.
1. COMPLETE YOUR CHRISTMAS WREATH SET FIRST.
Before you move one to matters of installation, it's best you carefully put together your Christmas wreath set first. Failure to do so would be like wiring an uncompleted building. So you now see the importance of completing your set first. Doing so will help you know what type of light kit to use for your set. It would also be best you finish your set before even purchasing any light kit. This will help you to give one hundred percent of your time to your Christmas wreath set.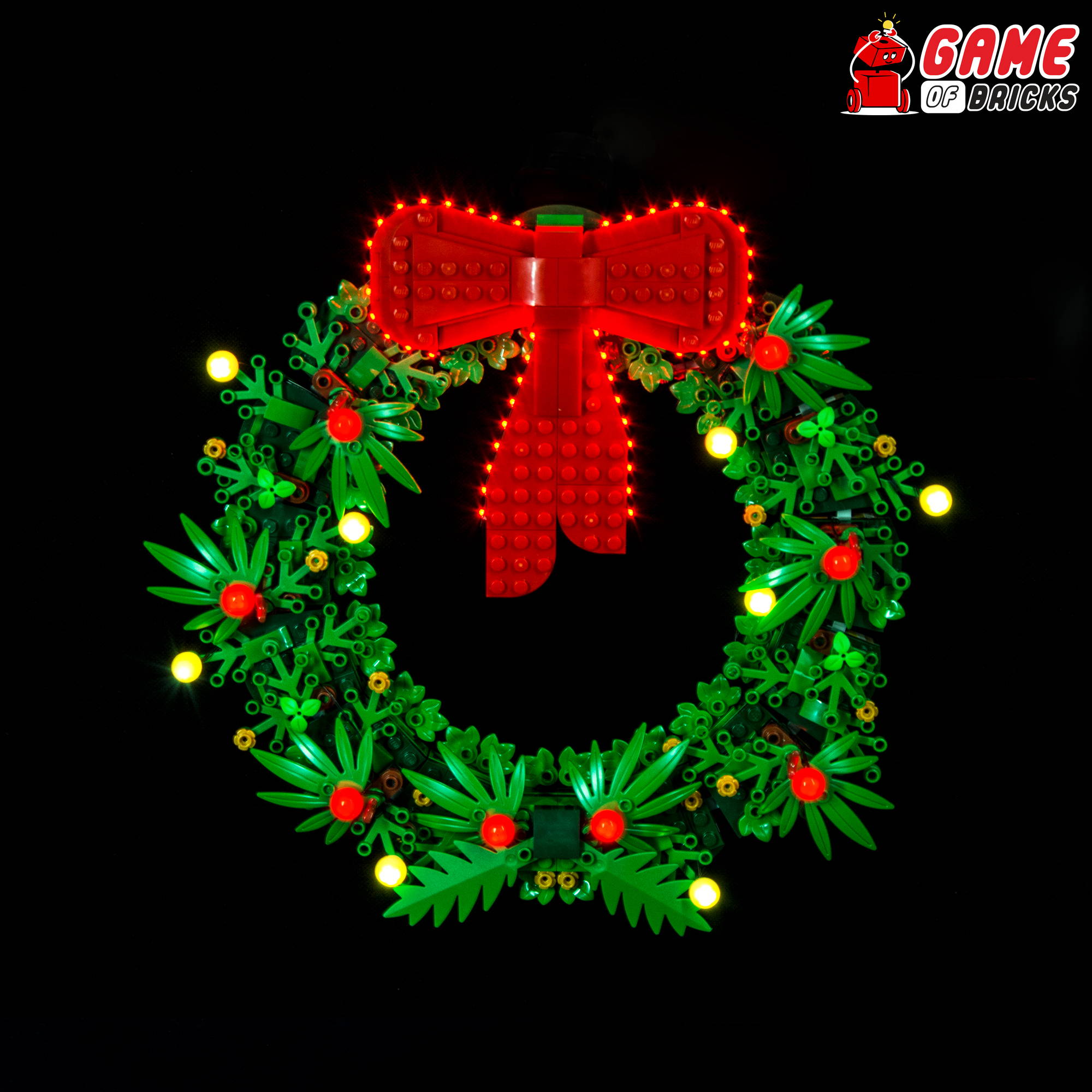 2. INSPECT ALL LIGHT KITS AND ACCESSORIES.
After you must have been done building your set and ordering your light kit, it would be good to take time and inspect each light kit and accessories appropriately. Check out any broken parts or cut wires in your kit. It is important to check for any damages before you install your kit. This will help save you time and money. Figuring out these damages on time can help you take full advantage of the warranty card that comes with every light kit. Once you have done all inspections and all looks good, you can now install your light kit.
3. INSTALL YOUR LIGHT KIT.
Now, if you are new to this, you must probably be wondering how? Well, fortunately for you, each light kit and accessory all come with easy-to-understand, step-by-step manuals on how to safely and neatly install your light kit and accessories. So, do well to follow those instructions to the latter. You are less likely to run into trouble as you install our light kits and accessories if you do. As a tip for new light kit users, please take your time and follow it one step at a time.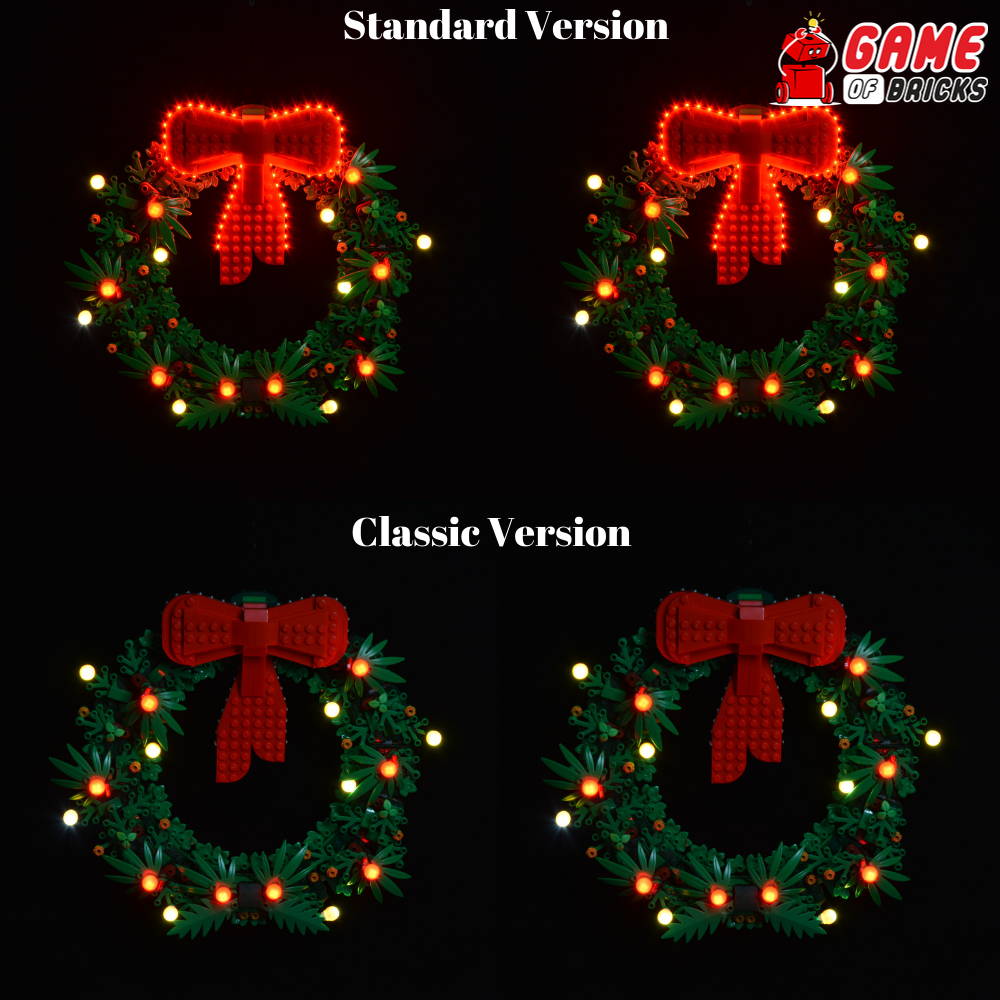 4. TEST RUN YOUR LIGHT KIT.
As soon as you are done installing, ensure you test run it first. Doing so will help you know whether or not it is safe for all to see and will cause no harm to those that will come in contact with it. As you test run, watch out for Sparks and short-circuiting, this will help you identify the problem. Also, make ensure you are using a battery powerful enough to hold your light kit. Once all checks are done, and all looks good, hang this set on your wall as it shines to wish you're a happy, everlasting life.