A perfect way to upgrade your LEGO Boba Fett Starship 75312 Set
By

Nikita P.
/
August 23, 2021
Boba Fett is one of the most popular Starwars characters. He was portrayed as a bounty Hunter as featured in the original Starwars movie. He was first featured in the Starwars holiday specials of 1976 and was voiced by Don Frank. This character is popularly known for his taciturn demeanor and for never removing his helmet.

This character had significant roles and became even more popular with The Mandalorian, season 2 Starwars movie. Since then, he has made significant and minor appearances in other related Starwars movies, like the Empires, strikes back, and Return of the Jedi. All the missions of this tremendous fictional character will not have been a success with his fantastic Starship, which was with him all the way.
Well, are you a fan of Starwars: The Mandalorian season 2? Would you love to recreate bounty Hunting scenes from that great movie? Or better yet, be the bounty Hunter? Well, you now can, with the release of the Lego Boba Fett Starship 75312 set. With this set, you not only get to recreate this Amazing starship, with all its fascinating features, you also are gifted with minifigures of which Boba Fett himself is represented. But what else do you stand to gain while building this fantastic set? Well, let's find out in the next section of this article.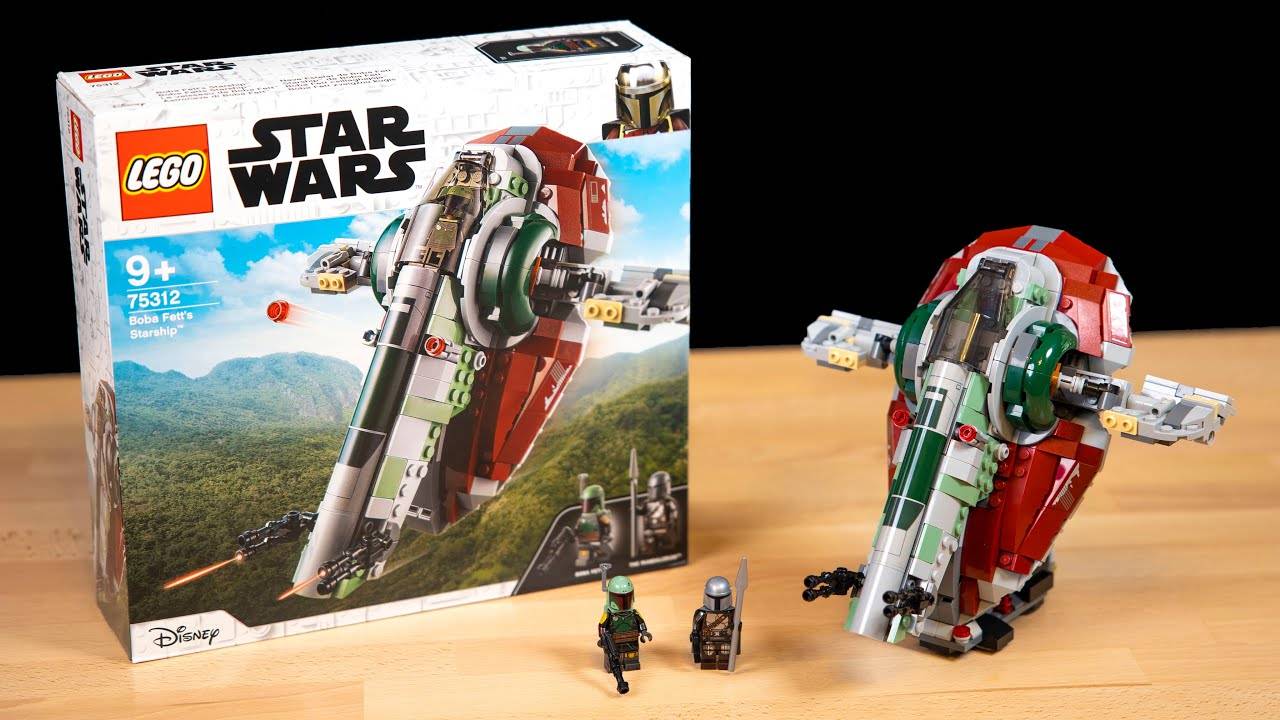 BUILDING EXPERIENCE FOR THE LEGO BOBA FETT STARSHIP 75312 SET.
Well, the Lego Boba Fett Starship set is designed to be suitable for builders of all ages. Mandalorian fans finally will get the chance to go on bounty Hunting missions and battle with this fantastic set. The set leaves each builder with an endless world of role-playing and multiple opportunities to recreate scenes from season two of the franchise.
For the starship, you would have a really satisfying build experience getting to work with premium quality bricks while bringing together fantastic machinery with perfect details. Some of the things you would enjoy most while building this set are fixing the two wings that rotate and the fixing of the handle, enabling easier flying. Though this may sound challenging, it's a walk in the park.
The Lego Boba Fett Starship set has a unique building style that sets it apart from other sets and makes it suitable for builders of all ages. Though this set is a bit on the medium size, don't build it alone; make it a family project, and then finish up by giving it a place among your Lego Starwars collections.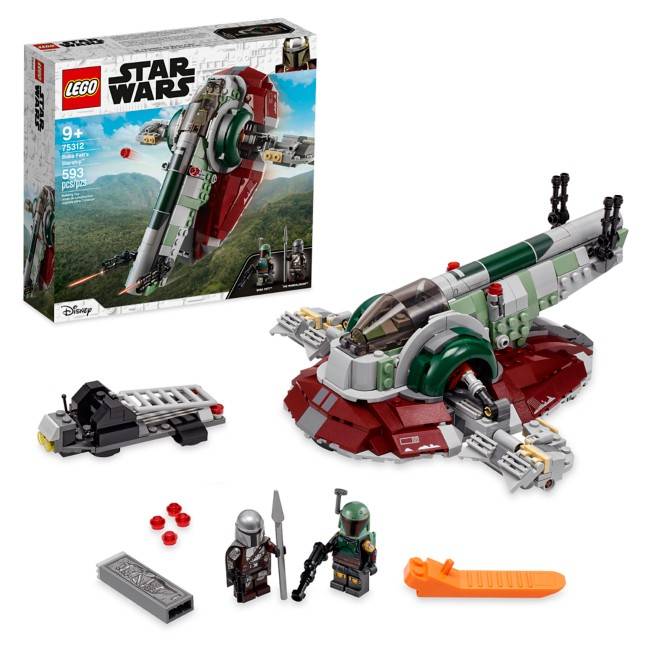 FEATURES OF THE LEGO BOBA FETT STARSHIP 75312 SET.
The Lego Boba Fett Starship set has many cool and exciting features, which gives this set life and makes it worthy to sit among other great Lego sets in your collection. This section will focus on some of those fantastic features.

• SET SIZE AND DURABILITY.
The Lego Boba Fett Starship set is a medium-sized set with an incredible look and build. Its fantastic design and size will give this set a place of its own among other Lego sets. This set comes with about 593 pieces and 2 Minifigures. The Lego Boba Fett Starship set measures over 3.5 inches ( 8cm ) high, 8 inches ( 20cm) long, and 8 inches ( 20cm) wide.
All 593 bricks used in the production of this set are of premium quality and are suitable for kids and adults new to Lego. This set has also been tested to meet stringent industry standards. It means that the set has been made to be compatible with a simple and secure connection. Overall when it comes to size and durability, this set passes.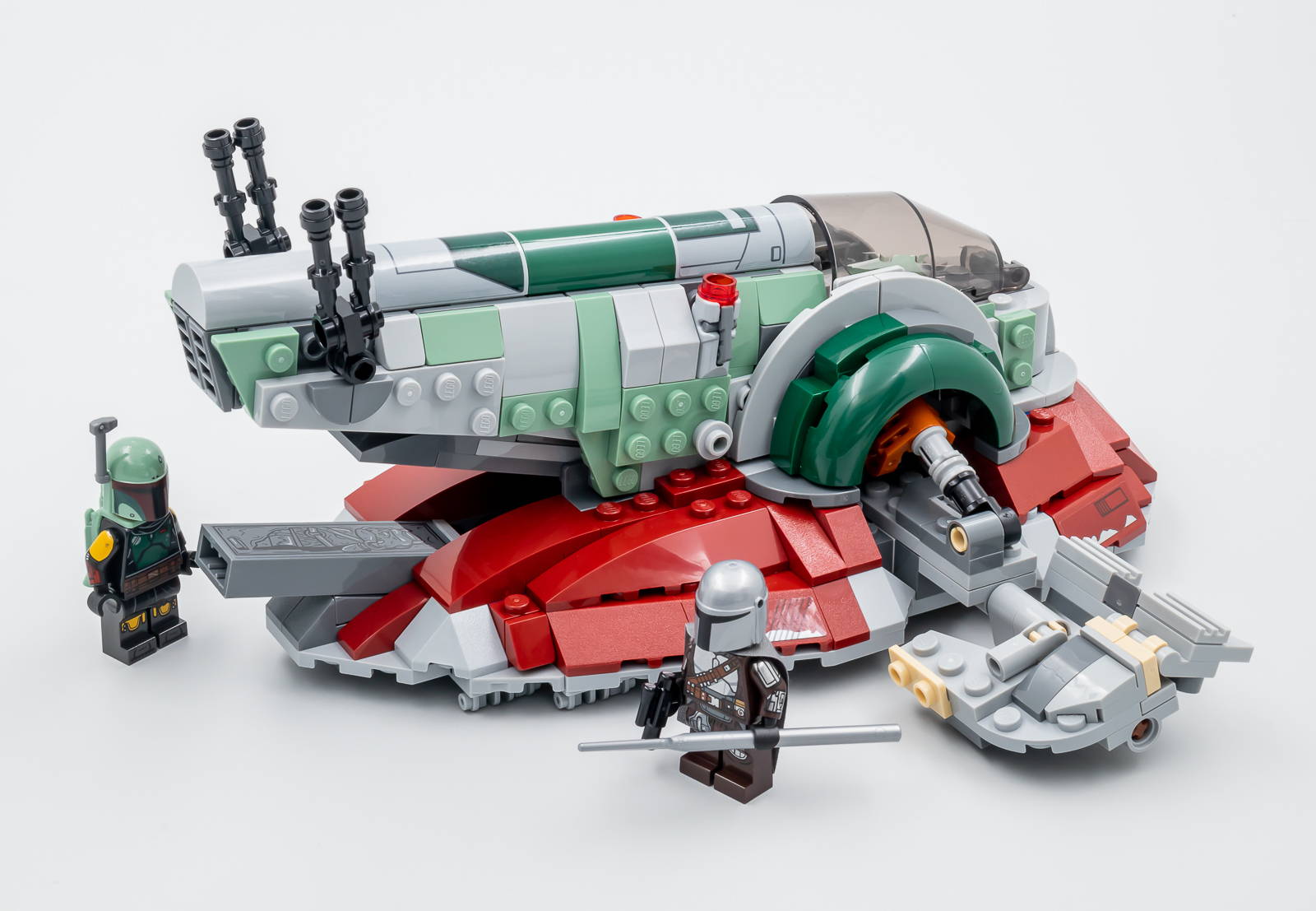 • AMAZING DETAILS AND ACCESSORIES.
The Lego Boba Fett Starship set comes with impressive details, making it look as close as possible to its real-life counterpart. It also comes with Amazing accessories, which adds to the role-playing fun. These impressive details and accessories include A Handel for easy flying, an opening cockpit fit for a Lego Minifigure, two rotating wings and two stud shooters, and a rotating dual blaster Cannon. The set also features a Carbonite brick that fits perfectly in a compartment of the Starship.
This set also comes with two minifigures representing Boba Fett and the Mandalorian, plus his unique blaster rifle and abeskar spare. All these impressive details make it easy to both recreate scenes from your favorite episodes but also create your scenes. With the Lego Lego Boba Fett Starship set, the sky is the limit.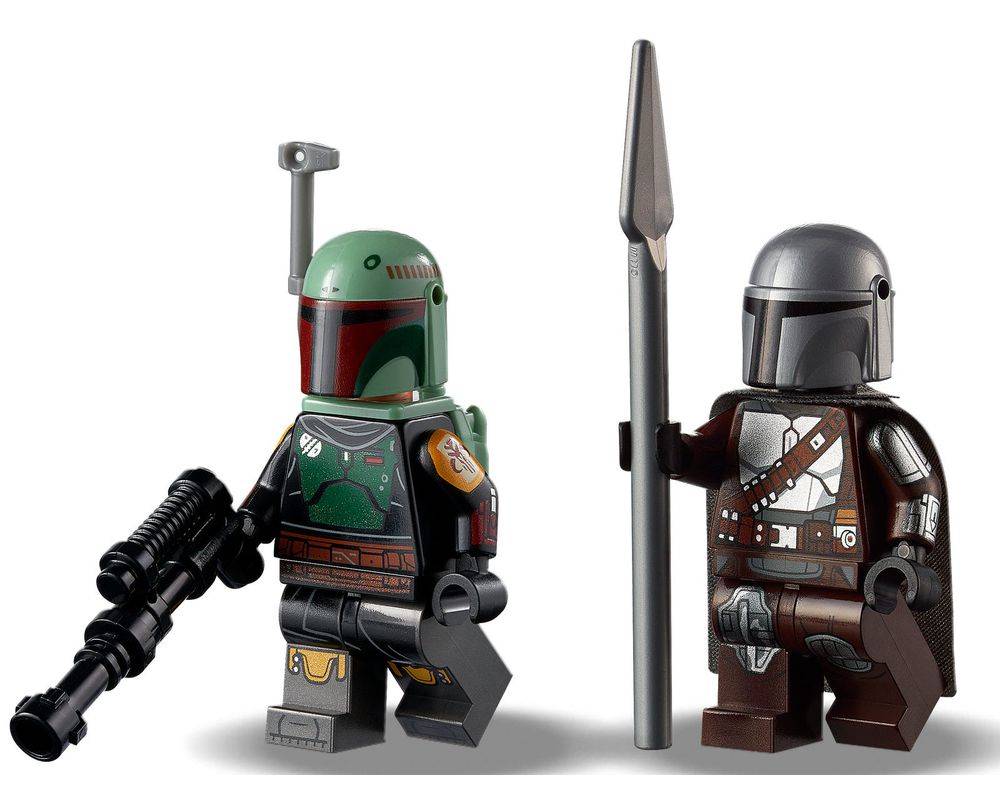 • A COLLECTIVE ROLE PLAY.
Since 1999, Lego has created tons of brick versions of the Starwars movie franchise, from their starfighters to their vehicles and scenes. They also recreated replicas of some of the most iconic characters of the movie Starwars as minifigures. This has really proven to be a success since then and even up until now.
This opens Starwars and Lego fans alike to a Galaxy of joy! Now more than ever, Lego Starwars fans can have a collective roleplay, witching from scene to scene and even recreating a whole movie franchise. Kids and adults alike can recreate precious scenes from season 2 of The Mandalorian.
• PRICE.
Lego sets vary in price depending on the country, store, and availability of the products. It is highly recommended, though, that you purchase these sets from either lego.com, Lego stores in your country, or Amazon. This will ensure you get the best and most updated price ranges for the set. Any other stores are most likely to sell based on the set's worth after shipment and clearance. Meaning that you are most likely to purchase it at a very high price.
And for the Lego Boba Fett Starship set, that shouldn't be the case. The Lego Boba Fett Starship could be purchased from Lego stores and lego.com in the US for about $49.99. it is slightly more expensive in Australia, going for about $79.99. you can also get this set in the Uk and Europe, from $46.74 to $44.99. and if you are clueless as to where to find this set in your country, try visiting lego.com for easy purchase.
PROUDLY REVEAL THIS SET AMAZING DETAILS WITH OUR LEGO LIGHT KIT.
Well, where you have a Lego set, you will most likely find a light kit just for it. Why is this so important? Well, Lego strives to make each set unique and stand out in its particular way. This can and has been achieved with fantastic light kits that help to bring out the beauty and hidden details of each Lego set.
Are you new to Lego light kits? Well, it has been proven that they are safe and easy to install. Each light kits come with their very own step by step instruction manual to help ensure that both old and new light kit users have smooth and encouraging experience. Those new to Lego light kits can be successful by following the step-by-step instructions out from the manual and applying these few reminders.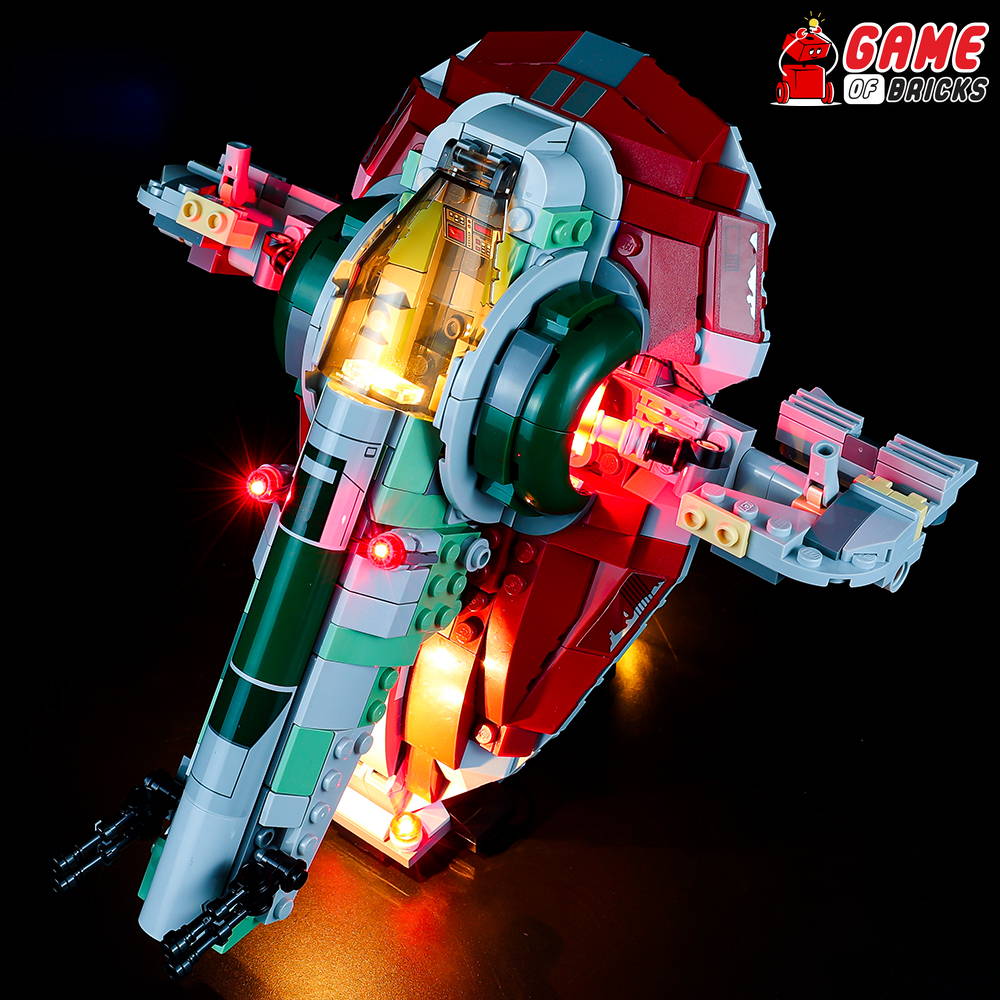 1. PROPERLY COMPLETE YOUR SET BEFORE INSTALLING THE LIGHT KIT.
It's normal for new light kit users to get overly excited about installing their light kits that they are tempted to cut corners. Well, this will cost nothing more than a waste of your time and most likely the damaging of your light kit.
Try as much as possible to be patient with your set. Make sure to finish it off properly. This will help you to know just what light kit to purchase and your installation plans. To ensure that this doesn't affect you, you shouldn't buy the light kit until you are done with the set.
2. RUN PROPER CHECKS ON YOUR KITS, THEN INSTALL.
By now, you must have been done building your Lego set. Before installing your light kit, make sure to run proper checks on each light kit and accessories. This is very important because it is common for light kits and accessories to be damaged or misplaced during shipment. So run proper checks, and if anything is either misplaced or damaged, do not hesitate to report, so that action can be taken to replace it.
Once these checks have been done, it's now time to install your light kits. Ensure to follow all the instructions from the manual and don't try to bypass any. Each light kit is designed to fit correctly, so ensure not to install the light kit but install with patience forcefully. This will ensure that no light kit gets damaged during the installation process.
3. TEST YOUR LIGHT KIT AND ACCESSORIES.

Before you show off your light kit and accessories, make sure to test the light kit and accessories to make sure that each light kit and accessories work correctly. Look out for any signs of short-circuiting, for it could signal a problem. Once all your checks are done, make your set stand out with our amazing Lego lights.