Visit one of the most beautiful cities in the world with the LEGO Shanghai 21039 Set.
By

Eve Alessa Arevalo
/
February 04, 2023
Traveling around the world is the dream of most people in the world. And this is not necessarily a bad dream. Those who plan to travel would often plan a bunch of locations they would love to visit. But only in rear cases would they choose Shanghai as a destination. Well, if that has been happening to you, you should probably stop and think again. Thankfully, Shanghai is fast becoming a popular vacation location, with an annual visit of over 6 million people. The beautiful city of Shanghai is always buzzing with life and excitement. There is always something to do in the beautiful city, so you never get bored. Well, if you want to visit this city, there are a lot of great places you can start. Some cool locations include the Shanghai History Museum, Shanghai Museum, The Jade Buddha Temple, The Shanghai World Financial Temple, and The Fuxing Park. The scenery all around these locations is truly epic. Well, if you have been opportune to visit these locations listed above, you would agree that they are truly fascinating.

But whether you have been able to visit this great city or not, you can be sure you would love to have a piece of this place with you. On that note, the Lego team was so excited about the launching of their new set, The Lego Shanghai 21039 set. This Lego set is gifted with one of the greatest architectural structures known to Lego. It stands as beautiful as some of the most iconic Lego Architectural Cities and would be a fine display for your office table. The set also features an amazing building experience that is truly a thrill to watch. In this post, we will consider everything there is to know about the Lego Shanghai set, including how amazing our Lego lights look when attached to the set. Let's start though, with the Lego sets-building experience.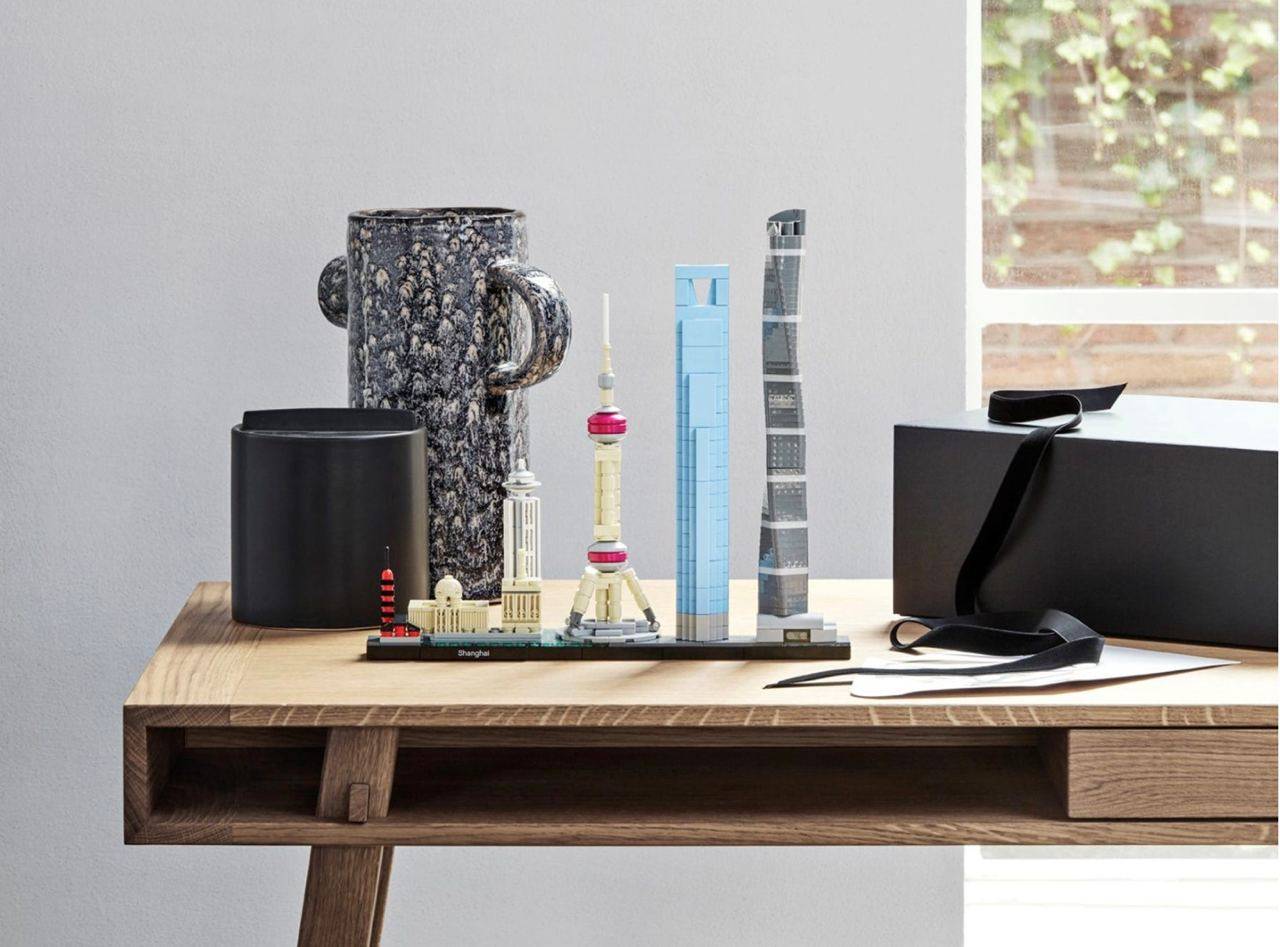 AN AMAZING BUILDING EXPERIENCE FOR THE LEGO SHANGHAI 21039 SET.
The Lego Shanghai set comes with over 500 brick pieces that work well together, to ensure you have a smooth and clean building experience. These Lego bricks are well packaged in about six transparent nylon bags. They are arranged according to size, and usage. This arrangement makes it very easy for you to detect which pieces fit best for which part of your building experience. The building of this Lego set is also very gradual. This means that you would be building in a stage-by-stage format, and you can skip over any stage or do one stage first before another. The only building stage you can be spontaneous in is when deciding which Shanghai buildings you want to replicate first. The building of the set starts from the foundation, all the way to the replication of the streets and buildings. The Lego set is built on a straight line like other Lego Architectural sets so that no building covers the other.
The Lego team was also very kind enough to include a nice and very explanatory manual, which you could use to overcome any bumps throughout your building journey. The manual contains images and diagrams, a brief note on the work and efforts put in by the Lego team to make this set a reality, and a brief note on the beautiful Shanghai city. So if you are new to our amazing Lego set, this building manual is surely going to make your building journey a lot smoother. Overall, the Lego Shanghai set offers a truly exceptional, and technical building experience, and is also packed with lots of cool features. The next section will shed light on what some of those features are.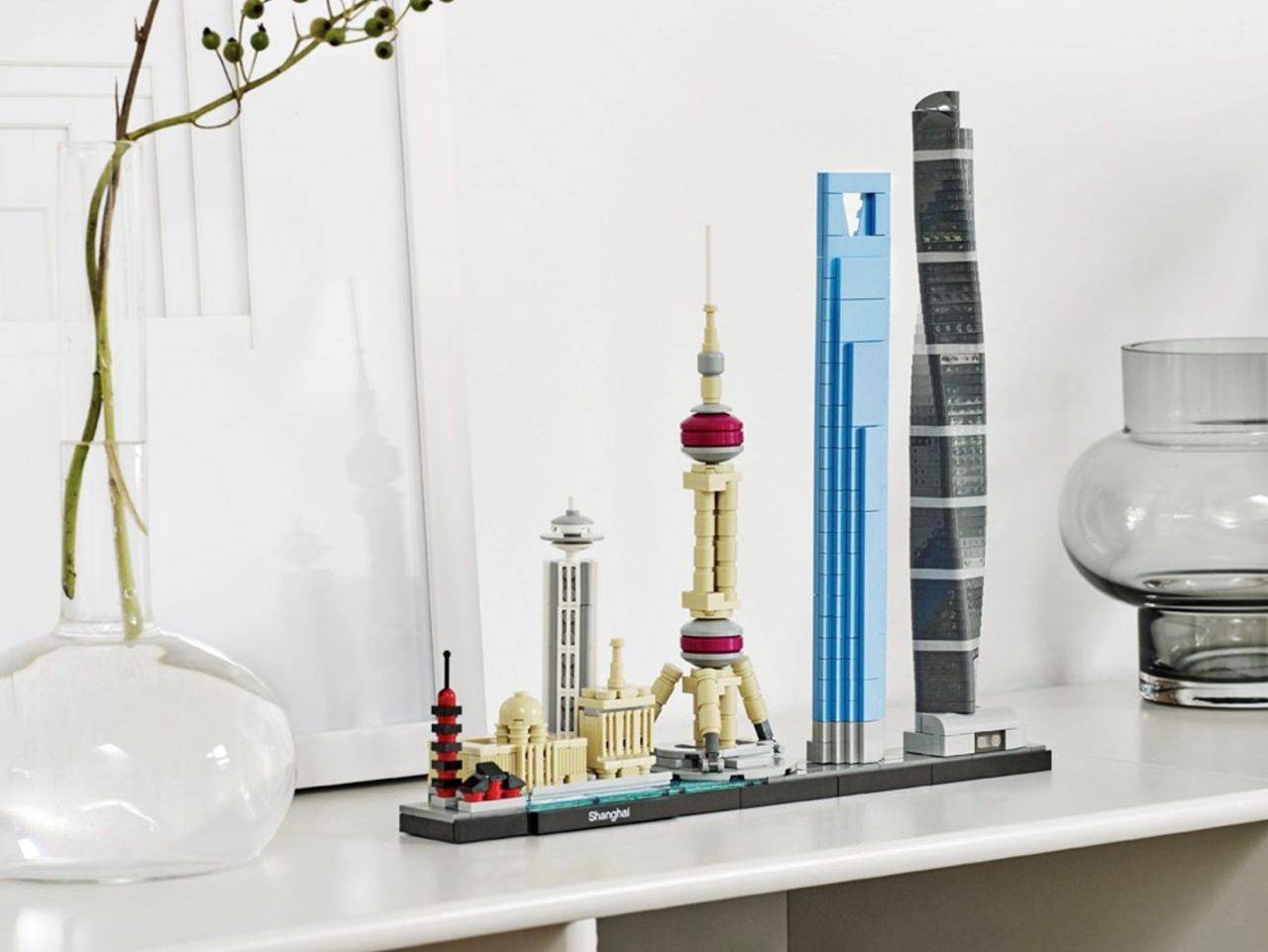 THE AMAZING FEATURES OF THE LEGO SHANGHAI 21039 SET.
AUTHENTIC DETAILS.
The Lego Shanghai set comes with extremely authentic details. This is thanks to the fact that the Lego set is all part of the Lego Architecture collection. The Lego set features some impressive locations like Chenghuang Miao Temple, Radisson Bule Hotel, and The World Financial Center. The Lego team did a good job to ensure that all the building replicas look as close as possible to their originals. The Lego team also did their best to ensure that the set's color scheme is also very realistic.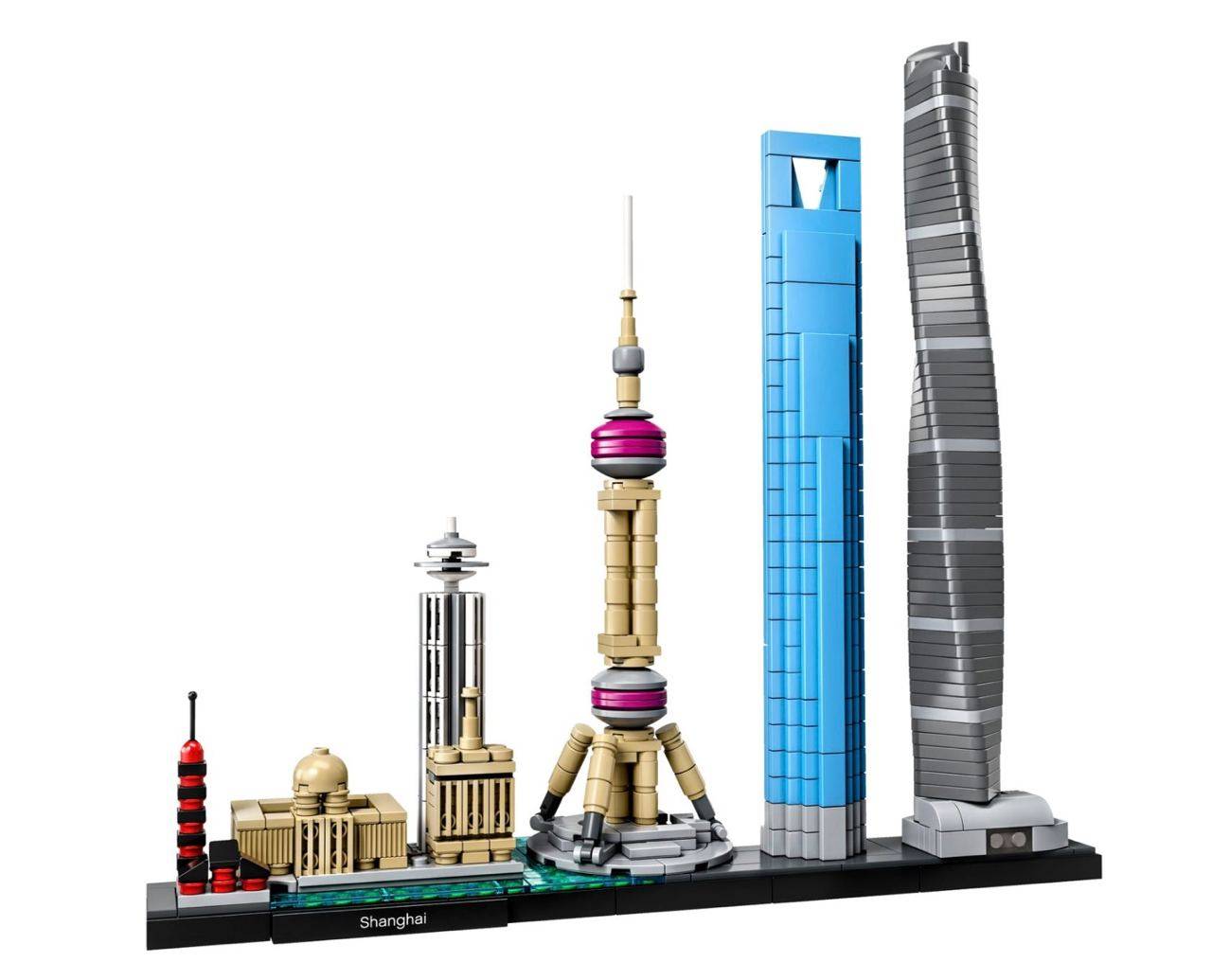 TOP QUALITY MATERIALS.
The Lego Shanghai set also comes with the best quality materials which help ensure you get the best value for your money. The Lego team did their best to ensure the Lego bricks used for the building of this set are of the highest quality and are very compatible with one another. They also made sure that the bricks are easily attachable and detachable. This makes correcting mistakes you would make along the way easy. It also helps ensure that you can easily dismantle, move, and reassemble the set. This quality alone is enough reason to own this Lego set. And Plus, the set's outstanding quality also helps ensure that you own it long after it has been retired.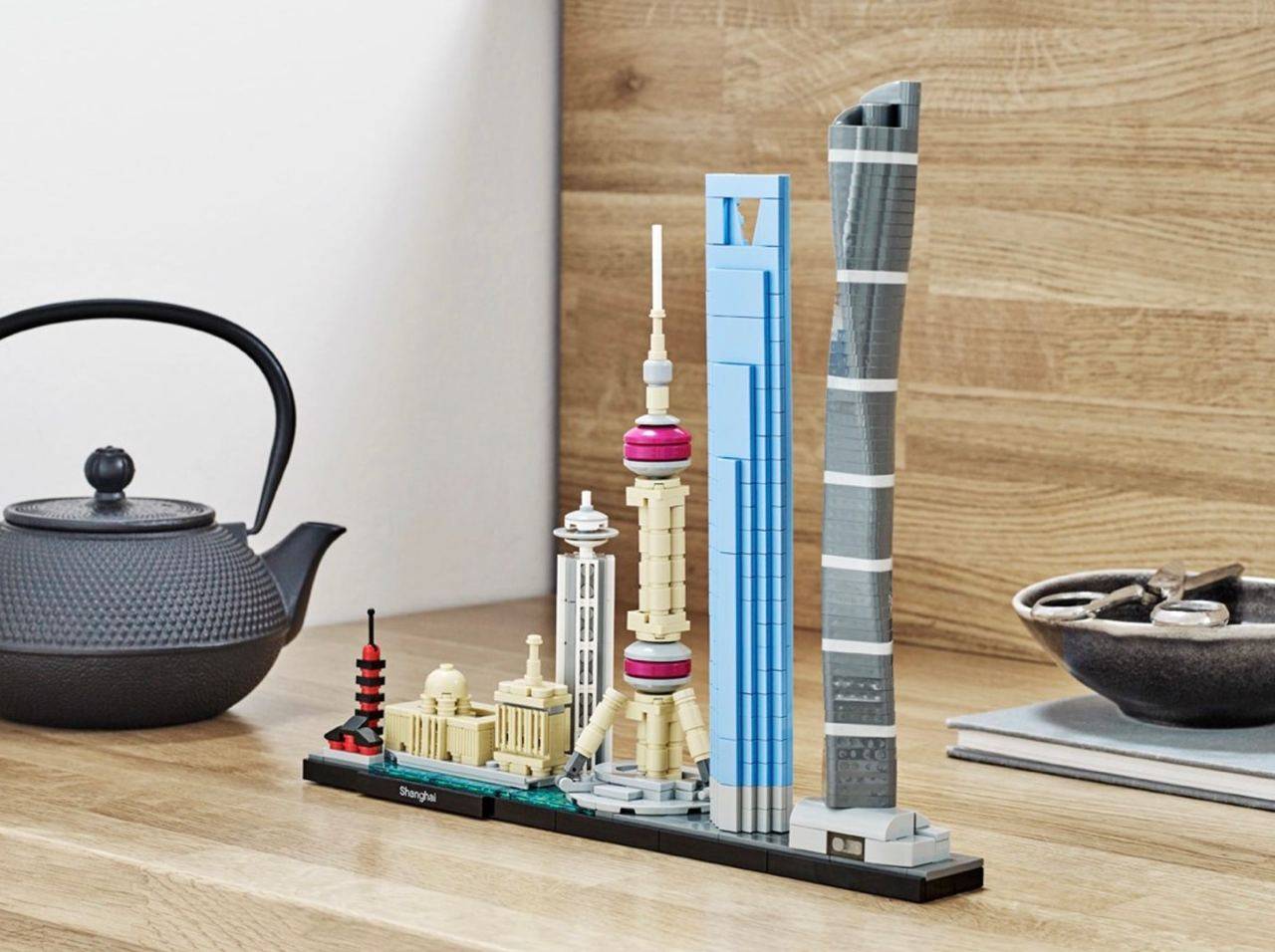 SET SIZE.
The Lego Shanghai set comes with a total of 597 pieces. These brick pieces are shared in about six transparent nylon bags. This set is very impressive when you think that only a bit over 500 pieces are responsible for all the details present in the set. The set though is a medium size set with it measuring 9 inches high, 11 inches wide, and 2 inches deep. This makes this Lego set a good size to be displayed either on your Center table or on your shelf alongside other Lego sets. Regardless of where you choose to display this set, it is surely going to fit properly.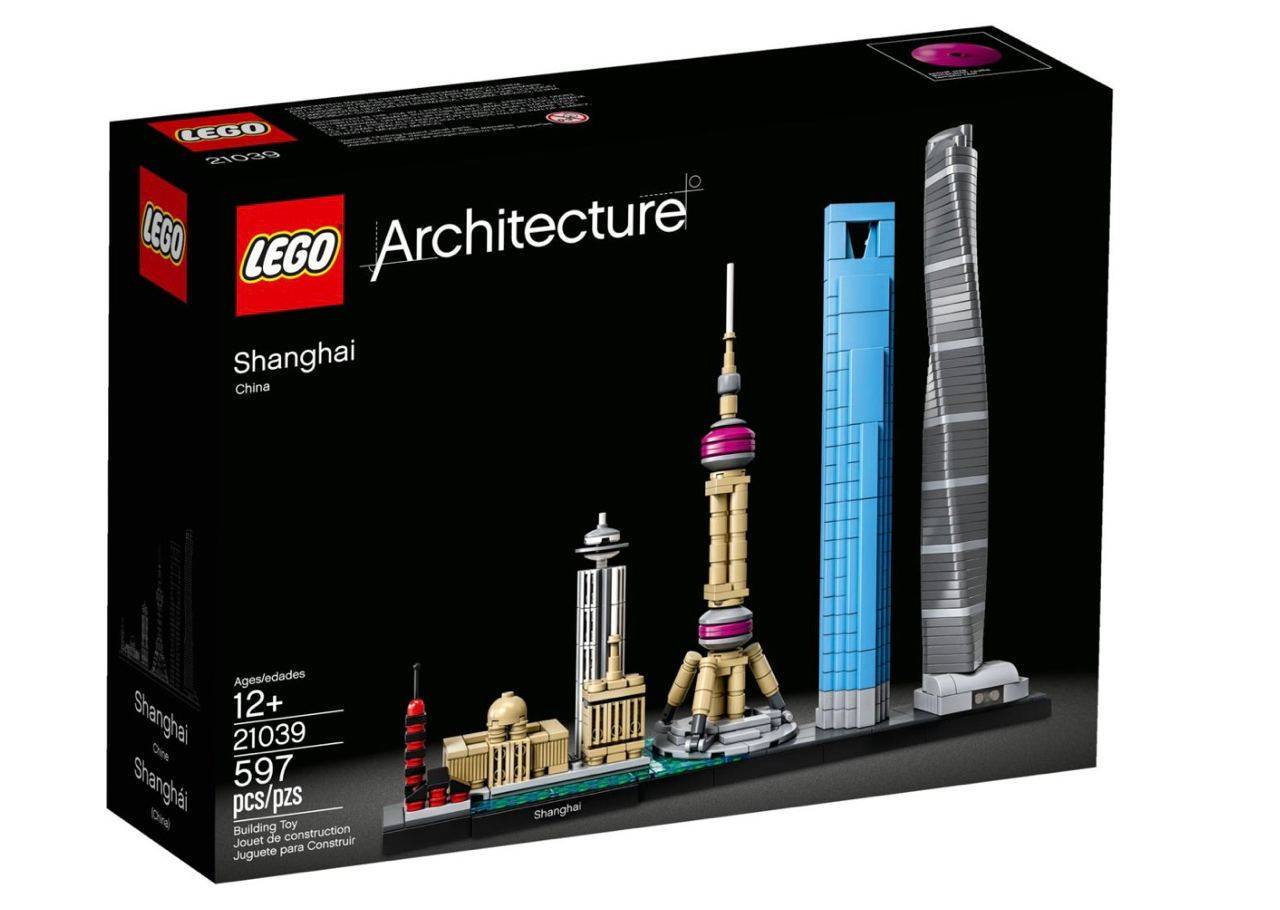 SET PRICE.
The Lego Shanghai set though retired, can still be found on Amazon, or other Lego affiliate stores in the US and other parts of the world. When the set was available, it was sold anywhere from 69 to 79 dollars. But now, the Lego set can be purchased for about 127 dollars on Amazon. This price is said to be fluctuating and may rise in a few weeks. So if you are interested in building this set, you can be sure that you would find a place to purchase it. Now that you have purchased your Lego set, ensure to get our Lego lights for the ride. Why? Let's find out.


MAKE YOUR LEGO SANGHAI SET LIGHT UP WITH OUR SPECIAL LEGO LIGHT KITS.
The Lego Shanghai set comes with lots of awesome details, as we have already discussed. But you could make your set stand out with the help of our amazing Lego lights. Our lights are designed so that they can be installed neatly without wires hanging all over the place, giving your work a neat finish. Our lights are also coated with Led, which helps enhance the overall result of your Lego set. If you are interested in installing our amazing Lego light kits, head over to our Light kit page now. If you are new to our installation process, here are a few steps to consider.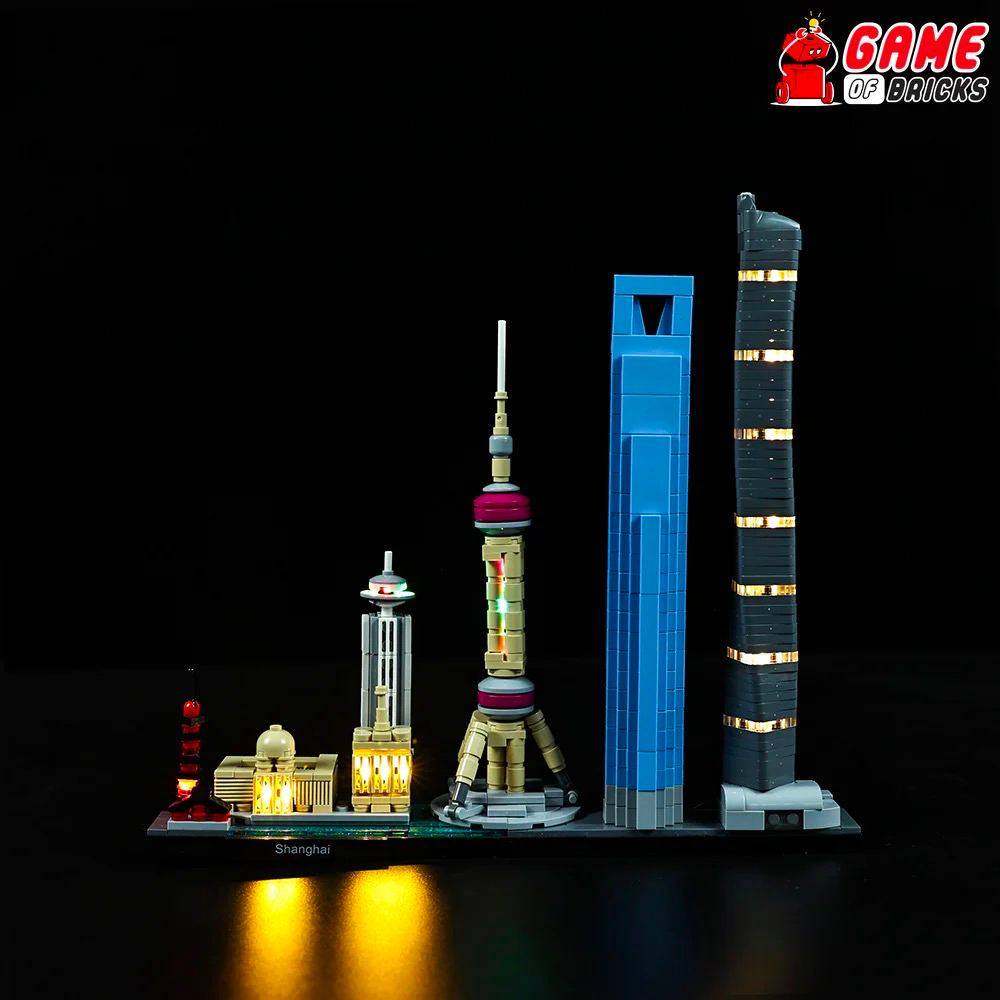 INSPECTION.
As soon as your Lego lights arrive, it would be safe for you to take a few minutes to inspect them. This ensures that all shipped lights and accessories look and are in perfect condition. It is not unusual for light kits to sustain damages during shipping. This is because our lights are very fragile. So To ensure you get premium quality Lego lights, make sure you inspect your package. If you notice any damages during the inspection, request a replacement using your 30 days warranty card. Inspection should include checking the batteries, wires, and power capacity. You would also need to look out for signs of short-circuiting. If, after your inspection, everything looks good, you can move on to the next stage.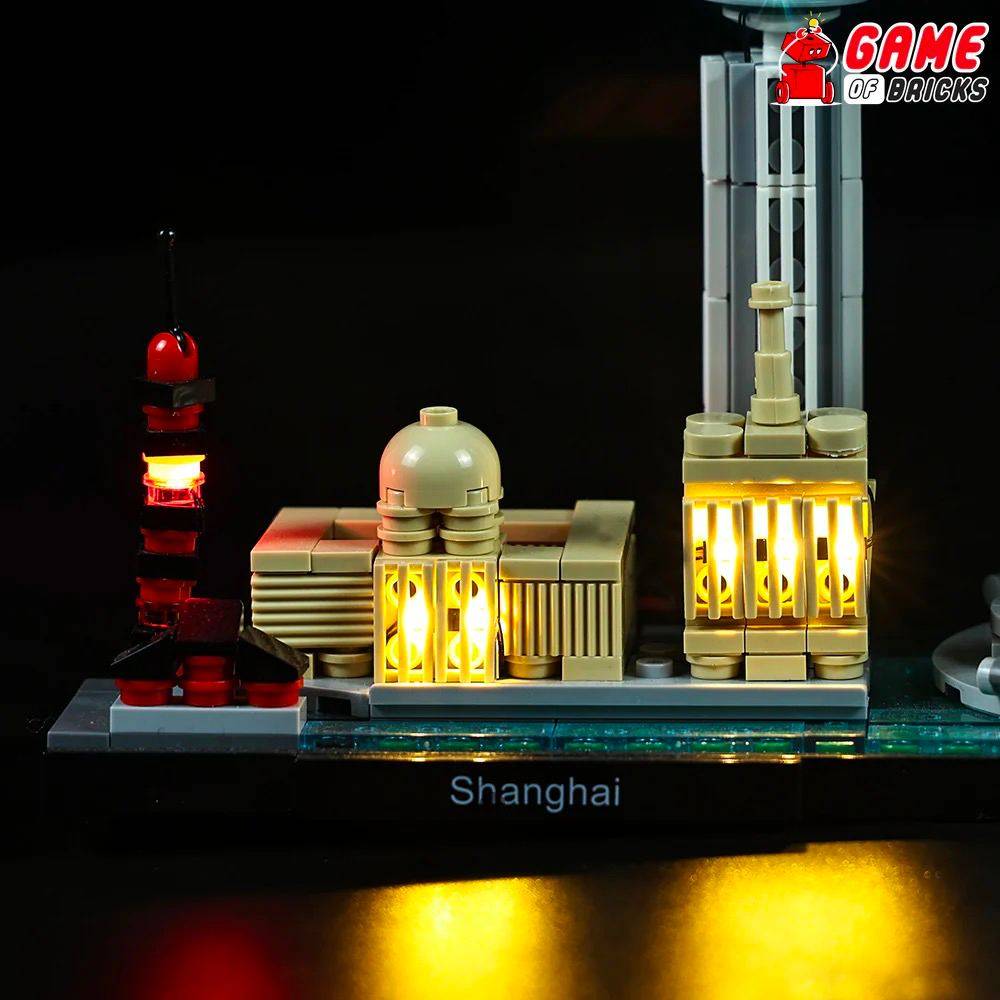 INSTALL.
You can only begin this process after completely building your Lego Shanghai 21039 set. To do this successfully, each light kit has a special blueprint manual to help you through the process. There are also a ton of videos and articles you could watch and read on our website before embarking on this journey. Feel free to make use of all the resources at your disposal.
TEST RUN.
Once you are done installing your Lego set, you can now take time off to test run it, making sure it is in the best condition. To do this, check for signs of short-circuiting, as this could help you quickly identify the problem. Once you have located the problem, be sure to fix it. Once you are sure that everything is in the best condition, you can finally relive your Epic Lego Shanghai set moment in style as you put this set on display.