Upgrade fun with the NASA Space Shuttle Discovery 10283
By

Nikita P.
/
June 13, 2021
Liftup in space!!! With the Nasaspace shuttle discovery Lego set. Yes Nasa fans, and all space expertsavailable under Lego, you can now have time for yourself, doing something youlove, which will not only entertain you but can also add to your love for NASAand the discoveries in space.

This set was released on the first of April2021 and brought great delight to the faces of both Lego and NASA spacecraftfanatics all over the world.
With this set Nasa fans and Lego, creator fans can have the unique opportunity to bring this set to life with all its over 2000 pieces. Enjoy the thrill of uncovering facts about the NASA space shuttle that you never knew before, and relishing in the thrill of putting together a detailed NASA spacecraft in all its detail and awe-inspiring glory.
Then you can explore the fragments of space, hoping to discover new and exciting facts and hopefully a new planet. All this and more is what you stand to gain with this set.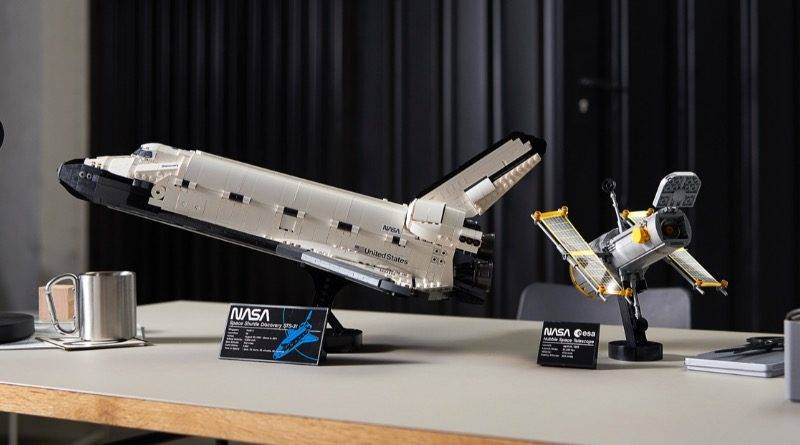 BUILDING EXPERIENCE FOR THE NASA SPACE SHUTTLE DISCOVERY SET.
This is a very large set and will be really fun to put together. The set features to builds with a very different and unique building experience.
The first build is also divided into two parts. First, you would have to assemble the Hubble space telescope. You will also have the opportunity to build an installed solar panel.
Secondly, you would have to build a brick-built tube, representing uninstalled solar panels.
The main building experience of this set really starts from the set's namesake " discovery ". This set is so big, large enough to host tiny little chairs and a command desk.
This set is impressive in detail and look, with bricks forming its entire build. This set will make any Lego, who is also a fan of NASA and space crafts satisfied with the overall look.
This Lego set also gives Lego fans a change in building style. It features a new way to achieve an overall look and build, with a new building technique for achieving curves, straight lines, and an overall smooth finish.
All in all, this set offers you both challenge and fun, leaving Lego fans with the proper satisfaction. This set could also be used to bring educate your kids on the NASA space shuttle discovery craft, helping them build their love and admiration for the work it achieves.
FEATURES OF THE LEGO NASA SPACE SHUTTLE DISCOVERY SET.
The NASA space shuttle discovery is a large set that comes with a lot of impressive features. Some of these features include…
• SIZE.
This set is very large and impressive in its build and structure. This set has over 2000 pieces, with a lot of precise features and attachments.
This set is quite large, with it being about 91mm in height, 480mm in width, and 582mm in length.
It features all compartments found on the original NASA space shuttle discovery. So if you are looking for a set that is well challenging and will be seen as a large Lego project, then this is a set to get.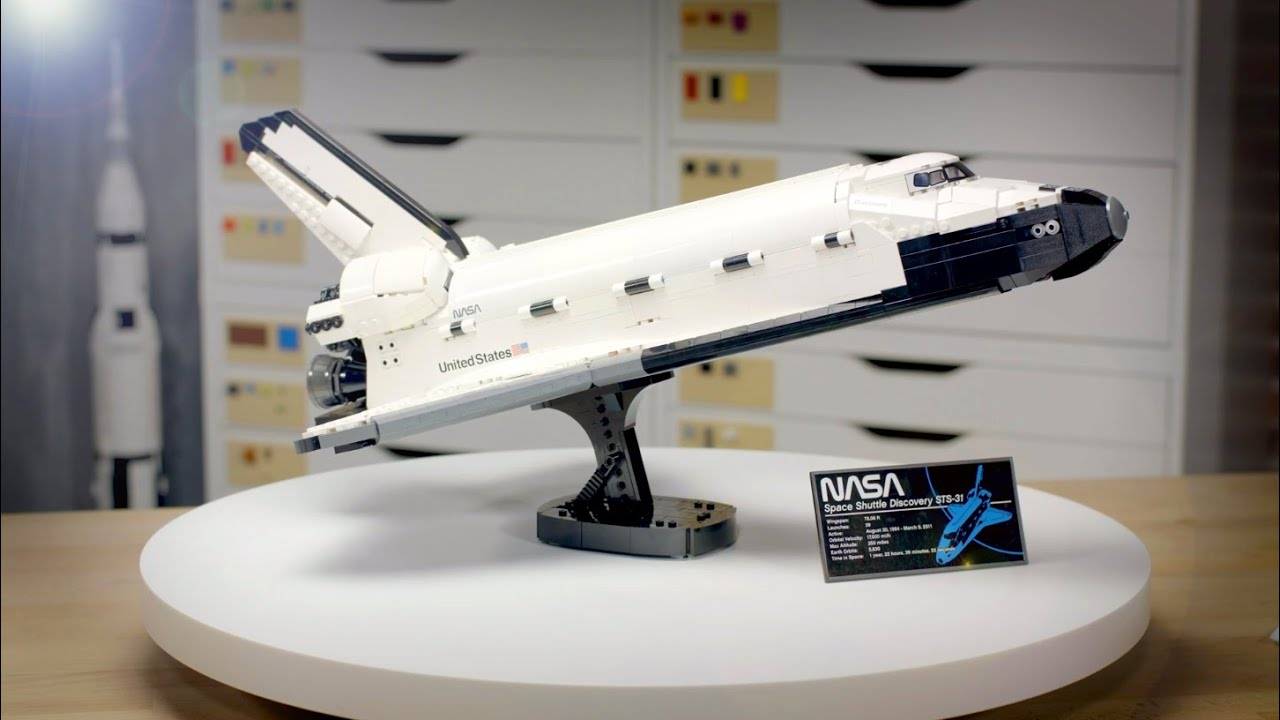 • PRECISE BUILDING PATTERNS.
This set has is what you would call a standard Lego set. It has intricate features, Properly positions, to give the set an awesome look.
Because of the set's amazing and unique features, it will require some very unique and precise building styles.
It features new ways to achieve curved and straight lines and also more effective ways to achieve a smoother and more impressive look. The set also has a fun feature, that is not common with most Lego sets.
This set has separate builds, that are built apart and then coupled together to get a greater finish.
• UNIQUE FEATURES.
This set has a lot of cool features, All thanks to its original space shuttle discovery counterpart.
It features a Hubble space telescope which features two display modes. The first has installed in solar panels, while the second is a brick-built tube representing an uninstalled solar panel.
The set also features a command center, with little chairs and a set. It also has landing gear. The sets Main building feature is its DISCOVERY, Which is very large and is the body on which all the other features are rested upon. It's so big and has a lot to be accomplished to achieve its overall look, that it has been granted its own unique and precise building style.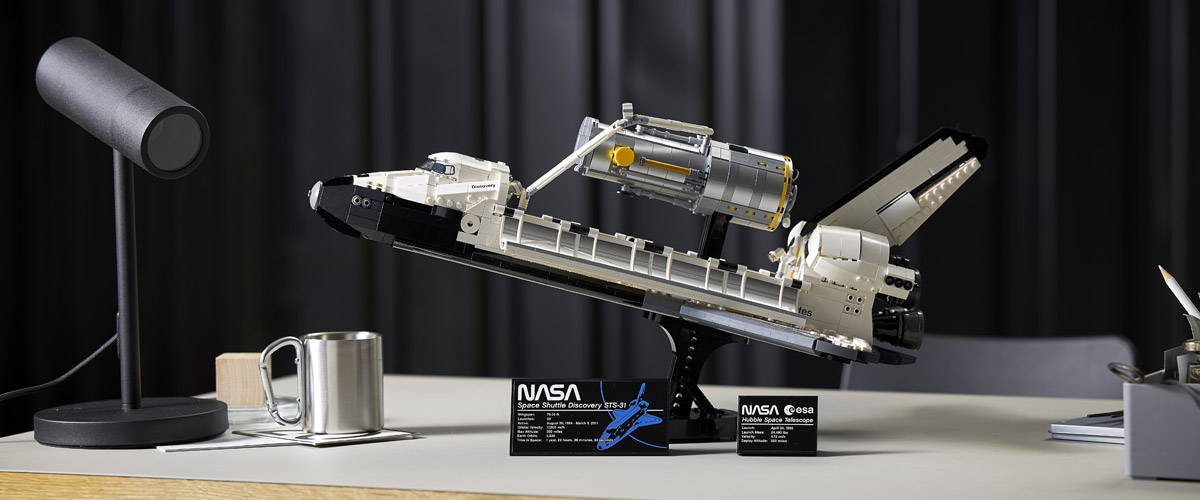 • DIFFERING SET PRICE.
This set is also very diverse when it comes to price tags, differing in accordance with location, store, and currency.
This set is sold for 389.80 by brick world, 169.99 dollars In the Lego store, and an alarming 299.95 euros in the UK.
So no matter the country you find your self you can get a price tag that you are comfortable with. And if you are one that likes your sets shipped at no extra cost, you can use Amazon for the shipping solution.
The fact is that in my opinion, this set is worth the price due to all its amazing features, plus an amazing building experience. So you can rest assured that you will receive the exact worth of your money in terms of standards and building styles you will learn and enjoy while using this set.
ENHANCE THIS SETS AWESOMENESS WITH LEGO LIGHT KITS.
This set is already very beautiful and standard-looking and can be enhanced to look even more beautiful with Lego lights.
Which am sure by now is getting you as excited as I am!!, imagine lightening up this set, showing off its amazing hidden features, and enhancing the features already present. You may be wondering, how this can be accomplished In all splendor and whether or not it will pose additional challenges.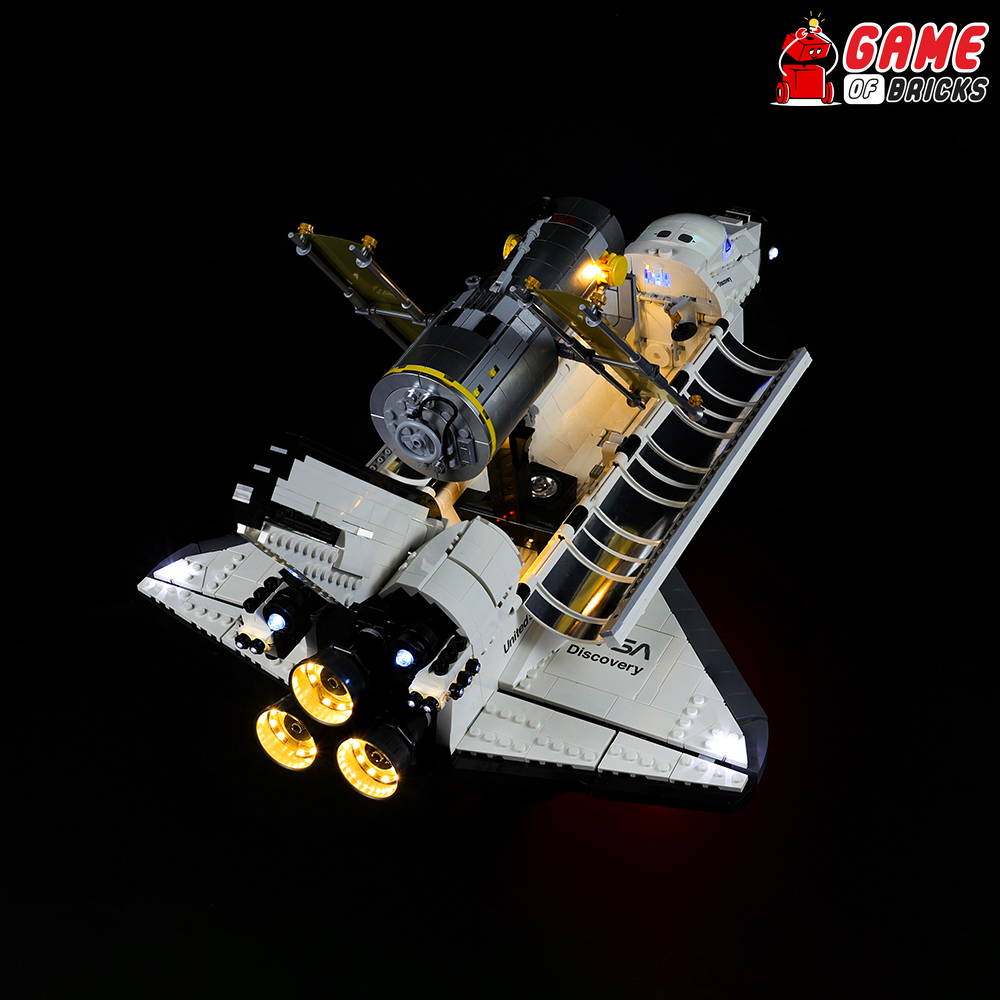 The truth is that the building of the LegoNASA space shuttle discovery set is as much a challenge as you would face, withthe Lego light kit only posing as a challenge if the installation steps are notfollowed nicely. Fortunately gameof bricks sells impressive Lego lights that will give your set class, and theyare also easy to install if you follow these basic steps.
1. Complete the set before installing the lights.
This is very important and will help you get the best out of your lighting experience. Without finishing the set, you would be unable to precisely identify where each light piece fits, and thus either damage the set or have a poorly lighted one.
This could be the case with the Lego NASA space shuttle discovery set as a result of its large size in intricate building techniques. With this set, only after you have put all its parts together will you understand how the lighting is to work.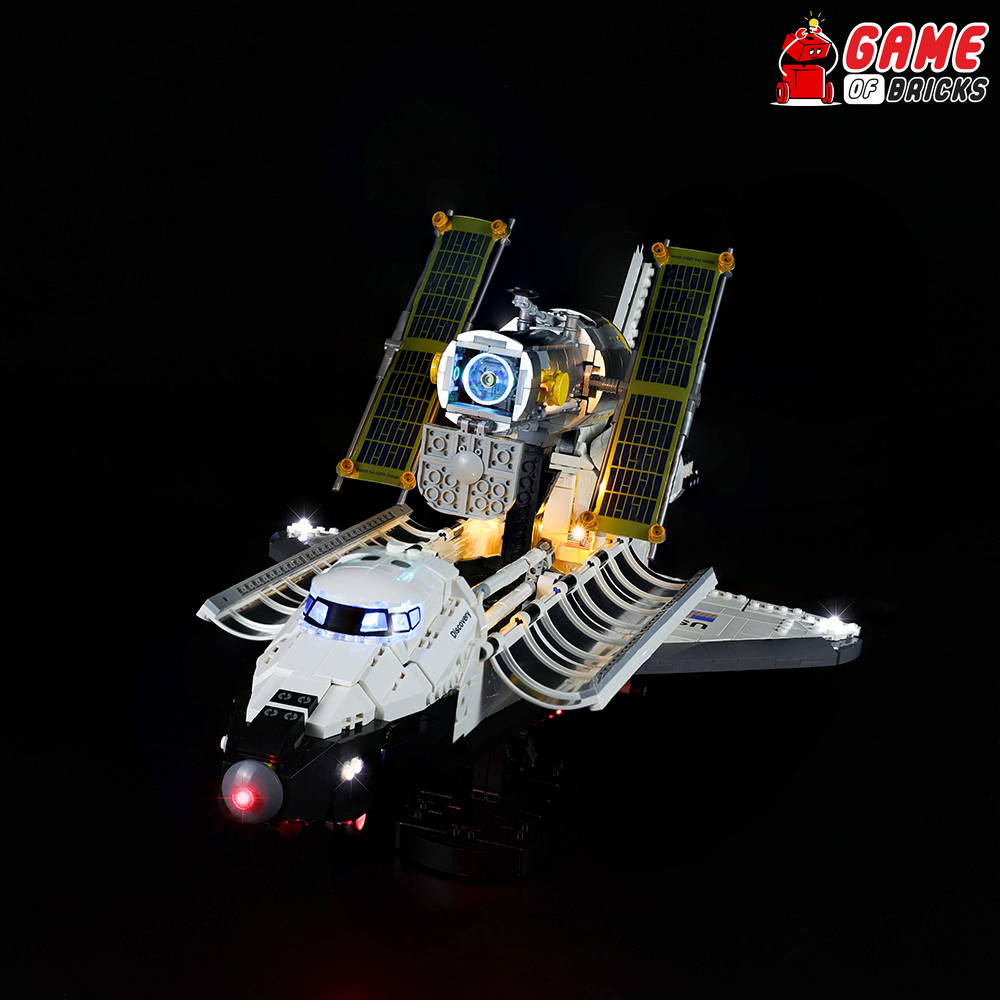 2. Run a thorough check on your light kit.
It is common for some parts of your light kit to miss during shipment, so in order not to feel frauded and to save yourself from unnecessary stress and confrontations, ensure to check your light kit accessories.
Fortunately game of bricks allows for sets that were shipped with missing parts to be returned and replaced within 30 days. So once you are done running all checks on your accessories, it's now time to move over to the next steps.
3. Install your Lego set properly.
It is very important that you install your light kit Properly. It must go directly underneath each brick and must be well-lapped, not forced or squeezed. If anybody this happens it could lead to either short-circuiting or one of the light kit set not working properly.
You also need to keep in mind that all different kits come with their different lighting style. So if you find it difficult figuring out what to do then don't be ashamed to consult the manual.
The Lego NASA space shuttle discovery set has a large design and is built to emit elegance and splendor, and also comes with a lot of unique building technique. So it is only proper that you consult the manual for this set so as to light it in such a way that not only adds to its elegance but will also increase your love and respect for Lego sets and their collaboration to bring you this unique craft.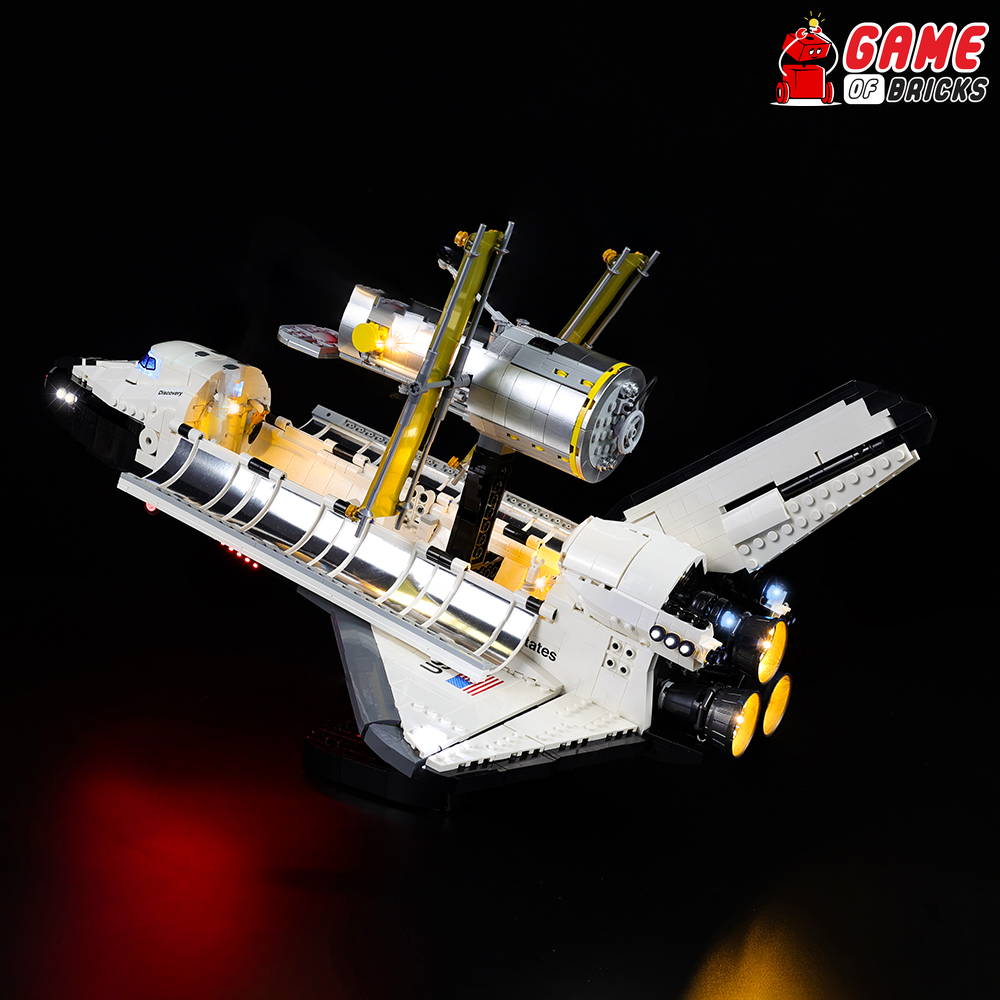 4. TEST THE LIGHT.
This is the final and most important part of this installation. You would have to test your lights and ensure that all of them are working properly, and if the lights come with remote control for the light and sound gear, ensure that all are working properly.
Testing will also help you decipher which voltage is appropriate, this will ensure that the life span of the lights is not cut short due to short-circuiting or a strained wire.
Once all of this is checked green, it is now time for you to enjoy the beauty of your well-designed and lighted craft as you explore the fragments of space.