The Old and the New: Artistic Lego Designs
By

Nikita P.
/
September 07, 2020
LEGO is a household name when it comes to making of toys which stand the test of time in terms of durability, aesthetic quality and usability. No matter how many times you assemble a Lego set, you never really get tired of it; especially when you indulge with a friend or two. From it's inception till date, the company has continued to take giant strides towards improving it's products, innovating better designs and of course, making more money. Looking at the great achievements and remarkable heights Lego has attained, we can boldly say without fear of contradiction that they have hit a mark in the hall of fame. In a couple of weeks the Danish company would be celebrating her 60th anniversary counting from the time the first brick patent for LEGO was issued. The company has been an inspiration to many young entrepreneurs and enterprises.
LEGO as a Group works with ideas that cuts across diverse interests, cultures, ethnicities and age grades. This makes the toy easily relatable; meaning that no matter who you are or where you're from, there will always be a LEGO piece that would resonate with you. It's no wonder how LEGO has been able to achieve this. The answer is simple. It's one word. Design! Let's see what's peculiar about LEGO designs.

Creating Long-Lasting Designs
Majority of kiddies toys are not created with the intention that last long. Most times, Christmas toys last only up to Valentine. While this may be a good strategy to earn quick money, such companies will never earn the trust of customers. When customers can enjoy a durability which they can hand down to the next generation, such customers become loyal to the company and this loyalty over time translates into continuous patronage. LEGO company is the only enterprise of it's kind that has successfully designed products that can be passed from a generation to the next. They have deign patterns that are artistic and durable. LEGO uses trending phenomena to create their toys and deliberately makes sure the products are durable to last decades. Indeed it is not surprising that a LEGO piece you used as child could also be used by your children. The longevity of their concepts in the toy industry makes them a unique brand worthy of emulation. The designs never really fade out. Creating long-lasting designs will always give an edge in any market. Take a look at "Nokia" in the phone industry. When they first came out with mobile phones in the late 1990's and early 2000's they were known for durable products and this earned them patronage and trust. Even though they stopped circulating their products for a while, the trust earned them massive patronage when they came back with windows mobile phones. And even now that they run the Android OS they still make great sales.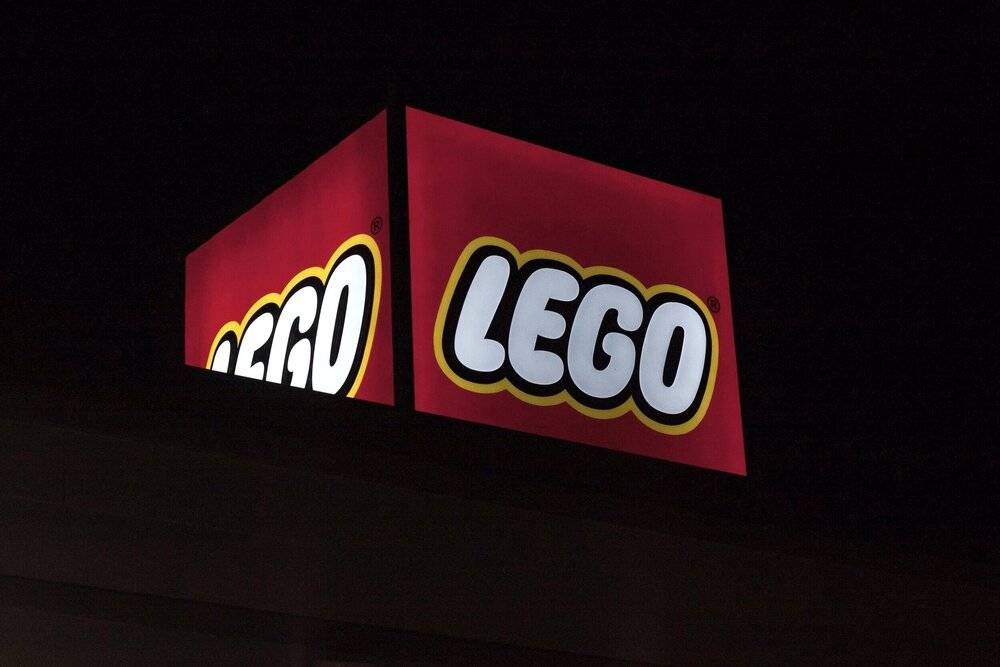 Fusing Culture in LEGO Designs
We cannot take away the fact that LEGO is one company which continues to infuse culture and trends into their creations, no matter how tasking it may be. They use topics and subjects taking the rounds to create designs. This makes their designs more conspicuous in the industry. For instance, the new LEGO piece which depicts the Royal Wedding of Prince Charles reflects the rich culture if the United Kingdom and would immediately create a sense of excitement in the minds of British players who'd purchase the amazing set of bricks. Also, LEGO has built a lot of colorful designs around Halloween. We've seen a wide range of LEGO bricks that show the Halloween culture in many ways.

Creating Designs For All Audiences
Ab initio, the LEGO Group only made designs for kids. As parents began to help kids set the blocks together and enjoy the LEGO game, keen interests started to spark up for the building bricks. The retired football legend, David Beckham would agree with this. David Beckham admitted that his children's obsession for the bricks have been passed on to him. He also agreed that he finds calmness when he plays with the toy. David Beckham isn't the only one on this table. Elisabeth Briggs in an interview with Washington Post in January admitted that she finds a soothing form of serenity in putting the bricks together. She also said that she has LEGO sets in her office and in her home.
As expected, LEGO has empathized with the interest of these adults to create sets that are suitable for them. Examples are the Eiffel Tower set and the New York City skyline set. A targetmarket has been created around these adults to endure that their needs are met. This new wave of LEGO designs for adults has created a new hashtag known as AFOLS meaning Adult Fans of LEGOs.
Innovative In-house Designs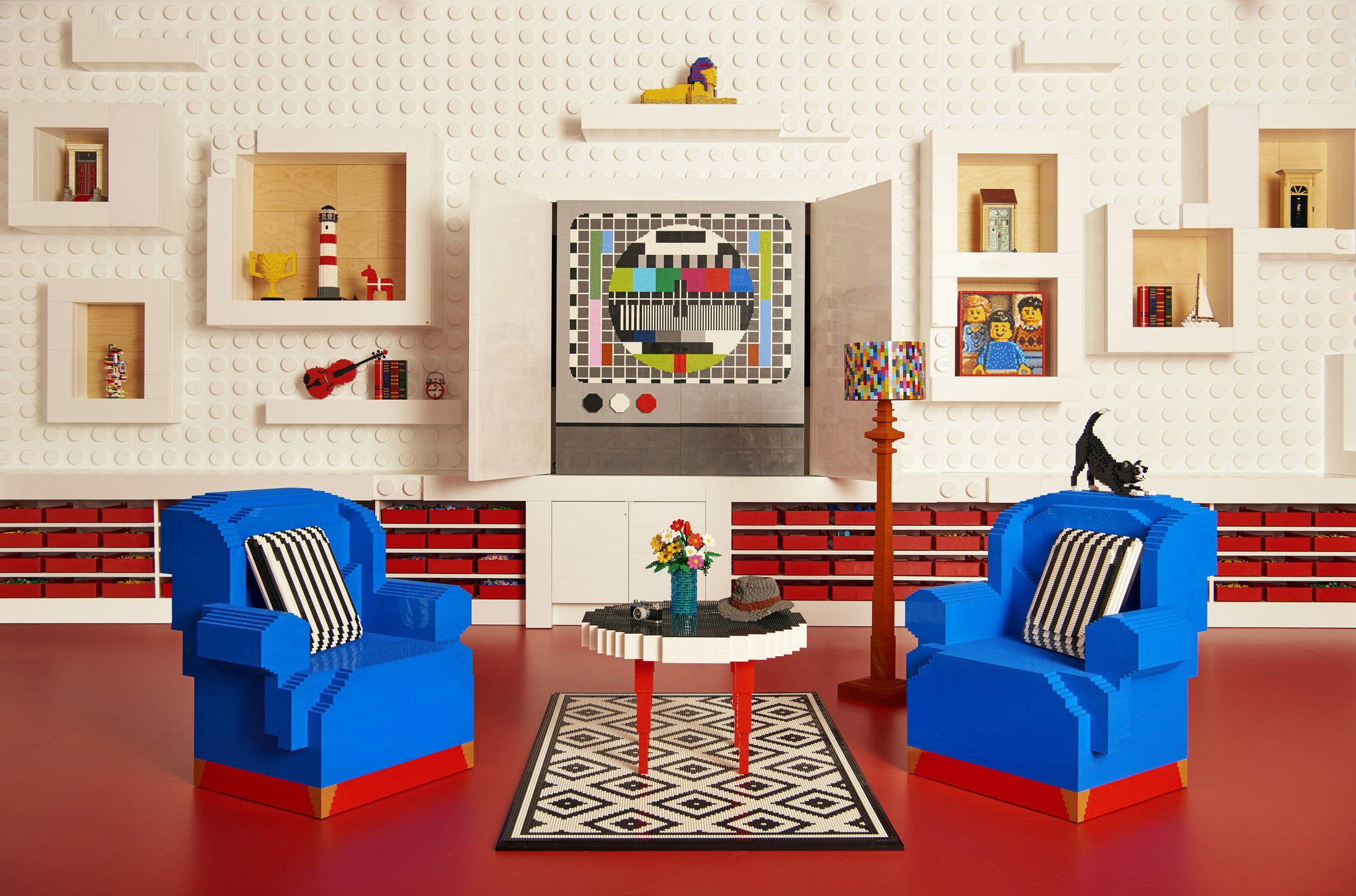 Every year, LEGO sends about fifty of her workers to Spain to acquire new ideas and figure out ways to improve the current concepts they're working on. Instead of depending solelyon pitches from outsiders, LEGO saps most of it's intellectual strength from within the company.
Although it's risky to embark on new projects without any surety that they will amount to profit, LEGO has shown that taking a risk with new designs is not a bad thing. Just makesure you don't lose your core values or throw all your eggs in a basket. LEGO has constantly expressed it's innovative prowess in four major spheres of social trends.
1. Movies
LEGO has created many designs, old and new around different movies released at different times.
In June, just before the summer, LEGO created a design portraying the movie Haunted House. It sold for about two hundred and fifty dollars. In July, LEGO released the New Harry Potter Hogwarts Room of Requirement Set which sold for twenty dollars. One month later, the LEGO Harry Potter Attack on the Burrow set which sold for a hundred dollars came into limelight. The LEGO Razor Crest Play Set was also released this year. The Razor Crest Playset was made after the Star Wars Movie and it sold for about one hundred and thirty dollars. Additionally, LEGO took it's time to release an enthralling set from Marvel's Classic Avengers movie. The set has been making the rounds and a lot of people are excited about it.
Apart from these sets LEGO has created some older sets from movies. Sets like Batman,, Superman and Spiderman are great examples. LEGO has continued to use movies as a niche in toy creation. And this has given birth to artistic designs which excites LEGO fans all over the world.
2. Games
LEGO also spread its tentacles into the gaming industry. Just this year LEGO unveiled a fantastic design of the popular Nintendo Character known as Super Mario. The unique thing aboutthis set is that it has a visual display which takes the fun to the next level; giving players a two-in-one fold experience. The Lego Super Mario Adventures and Mario Starter Course which sells for sixty dollars comes withabout two hundred and thirty pieces and it suitable for all audiences.
3. Animations
In the world of animations LEGO has been nothing beneath impressive. Every now and then they have continued to create beautiful designs from Tom and Jerry to Ben 10, to Sponge Bob and even Avatars. LEGO has produced a wide range of sets at affordable prices in this category.
4. Places
Anyone who knows LEGO would agree that they make the best pieces from popular places in the world. Sets have been made after places like the Eiffel Tower, Disney Land and BuckinghamPalace.
In spite of all these, it is important we get something straight. LEGO as a company hasn't been free from it's fair share of life's challenges. From 1990s up until 2008, the company lost a lot of money. The cause of this was "too much diversification". They delved into too many ventures including some online initiatives, amusement parks, etc.
Later on in the mid 2000s, the mid-2000sst over five hundred million dollars. Mid-2000sanding, the company found its way back to the. It doubled down on branding and licensing and created special edition LEGO brick sets. The LEGO movie created in 2014 further alleviated the financial status of the company and have the required boost as their yearly generated revenue increase by almost 20% after the movie was released.
Coming out of the cave wasn't an easy ordeal for the company. It didn't happen by chance either. The leaders had to create better designs and embark on strategic projects which would put them at a better place in the market.
Today the company has hundreds, if not thousands of epic designs and the truth is nothing is really old because every time you assemble those fun pieces together, it's always new experience.