The Best LEGO Friends Summer Sets
By

Nikita P.
/
July 19, 2020
Iwas having a discussion with Mitchell, one of my really close friends, onThursday last week and she made it pretty clear that she was confused as towhat LEGO set can help her little princess have lots of fun with her friendsand older siblings and also learn the importance of friendships she didn't wantto get just any LEGO set. She wanted some ideas to guide her LEGO buyingdecision.

It'spretty easy to get just any LEGO set, very likely, you'll get so much fun ifthat's what you're looking for. One thing however that I believe every LEGOlover or parents of LEGO lovers should know is that there is a LEGO set foreverybody and more so, a LEGO set for every idea or knowledge you intend toteach your child.
Afterthe little chat with Mitchell, she was a lot more relaxed when I told her aboutsome of the best LEGO Friends summer sets from the TV series that her daughterwas probably already loving. It was really good to see the calmness about her,knowing that she'd found a way to make her little princess happy.
Ifyou read through this article, you'll see some of the best LEGO Friends sets toset your little kids up for a perfect summer. So, without any further delay,let's get right into the list. . .

Stephanie's House (Amazon link)
Thisone's an awesome set for your baby girl. It comes with a total of 170 LEGObricks to build a one-story house where Stephanie lives with her parents. Yourbaby will get to play with Stephanie in her room and create scenes asinteresting as the ones from the LEGO Friends TV show.
Theset comes with some mini-dolls representing Stephanie, Alicia, and James. Italso has a dog figure to complete the exact members of Stephanie's family togive it an extra burst of reality. Your child would be thrilled to play withthis set.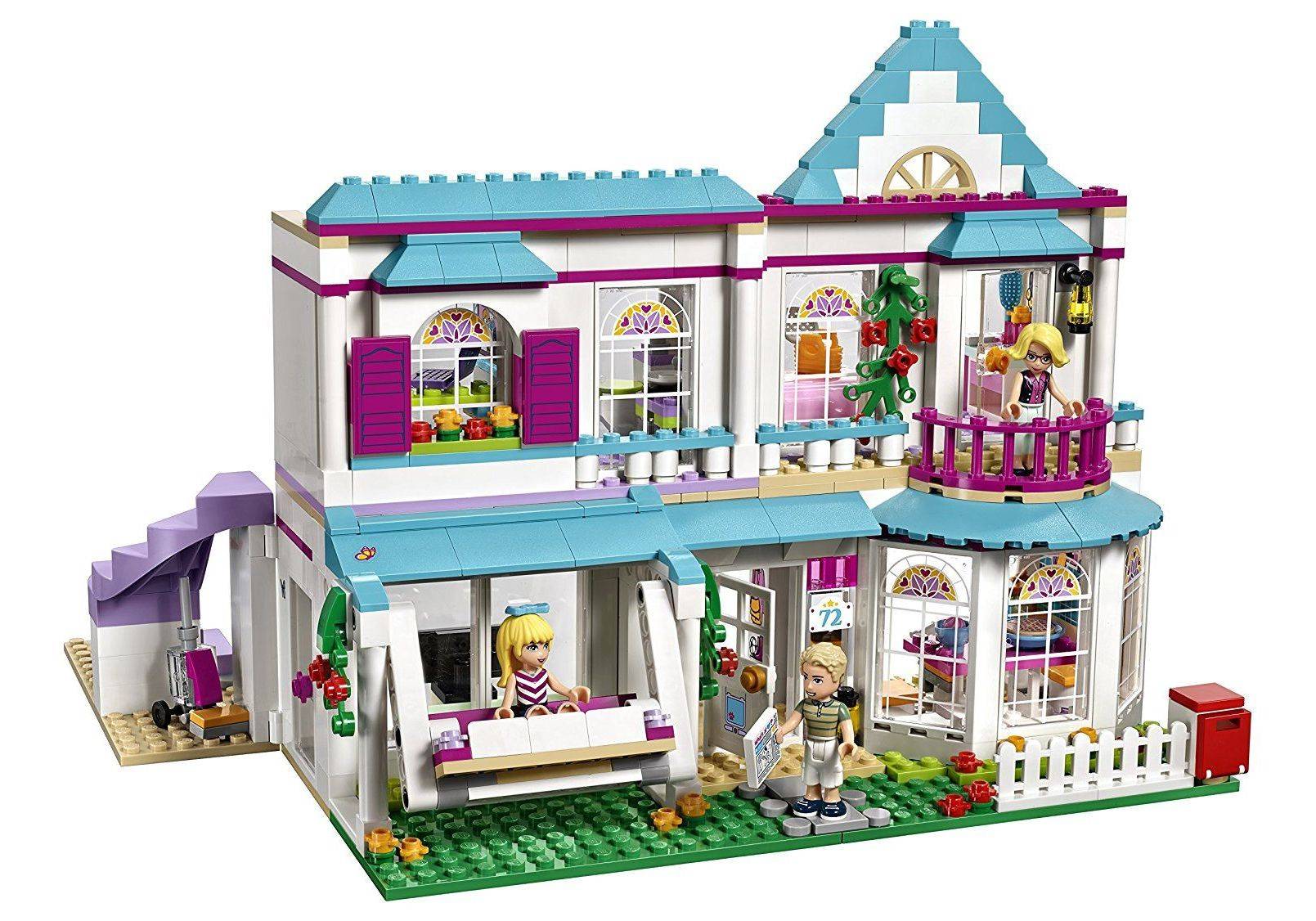 Beach House (Amazon link)
Explorethe spectacular beauties of the water world with this amazing LEGO set. The setcomes with 449 LEGO pieces, mini-dolls representing Andrea and Mii, a flamingofigure, and s dolphin figure to bring out that extra feeling of reality. It isa really great way to cool off during the summer.
Yourkids get to build the beach house which will measure around 17cm in height and21cm in width. This is a pretty cool present to give to your 6 years old baby.You'd be glad you made this decision when you see their faces lit up with joyand utmost excitement.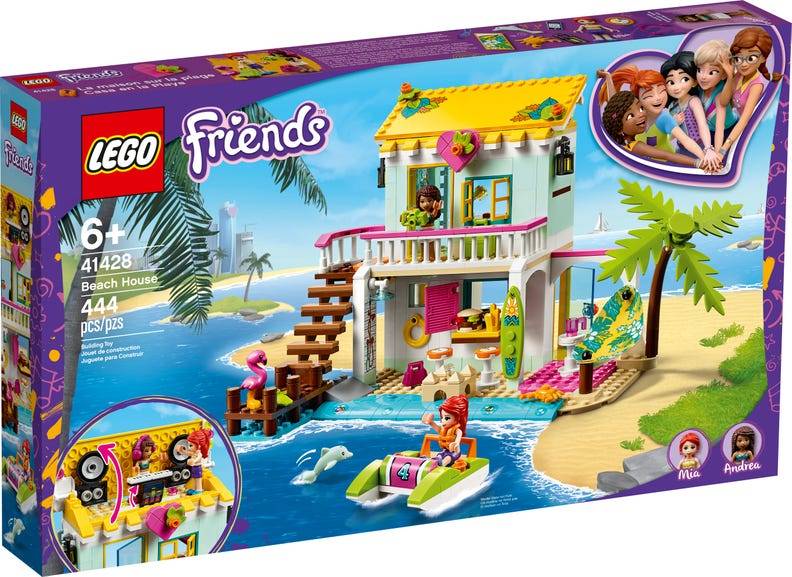 Baby Elephant Jungle Rescue
Getyour kids into this thrilling adventure and they'll have you to love for it.This set comes with 203 LEGO pieces to build the characters and the vehiclewhich will be used in this amazing jungle rescue experience. Other things thatyou will find in the box include a baby elephant figure; walkie talkies whichStephanie uses to communicate with her fellow rescuers on the Elephant savingmission; and a feeding bottle for the baby elephant.
Restassured that your kids would fall completely in love with this adventure set.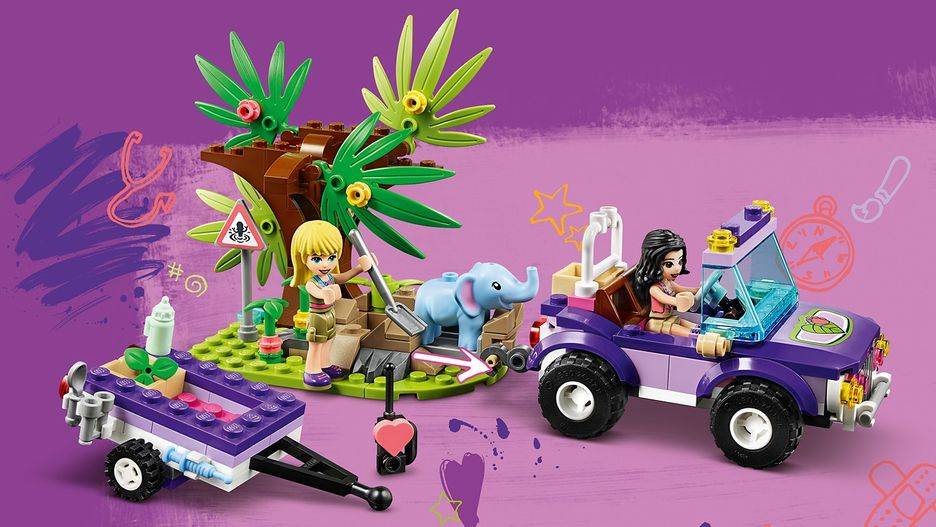 Tiger Hot Air Balloon Rescue (Amazon link)
Anotherawesome adventure for your kids to engage in. This is a really wonderfulopportunity to teach them about the technology behind the hot air balloon. Thisset contains 302 LEGO pieces. Your baby can embark on a tiger saving adventurewith Andrea and Emma and also explore the tiger's cave after the mission iscompleted.
Theset comes with two mini-dolls (Emma and Andrea), a hot air balloon model thatyour child can fly around the house with, and have fun with friends andsiblings. The set is suitable for kids from ages 7 upwards and measures 11cm inwidth and 15cm in height.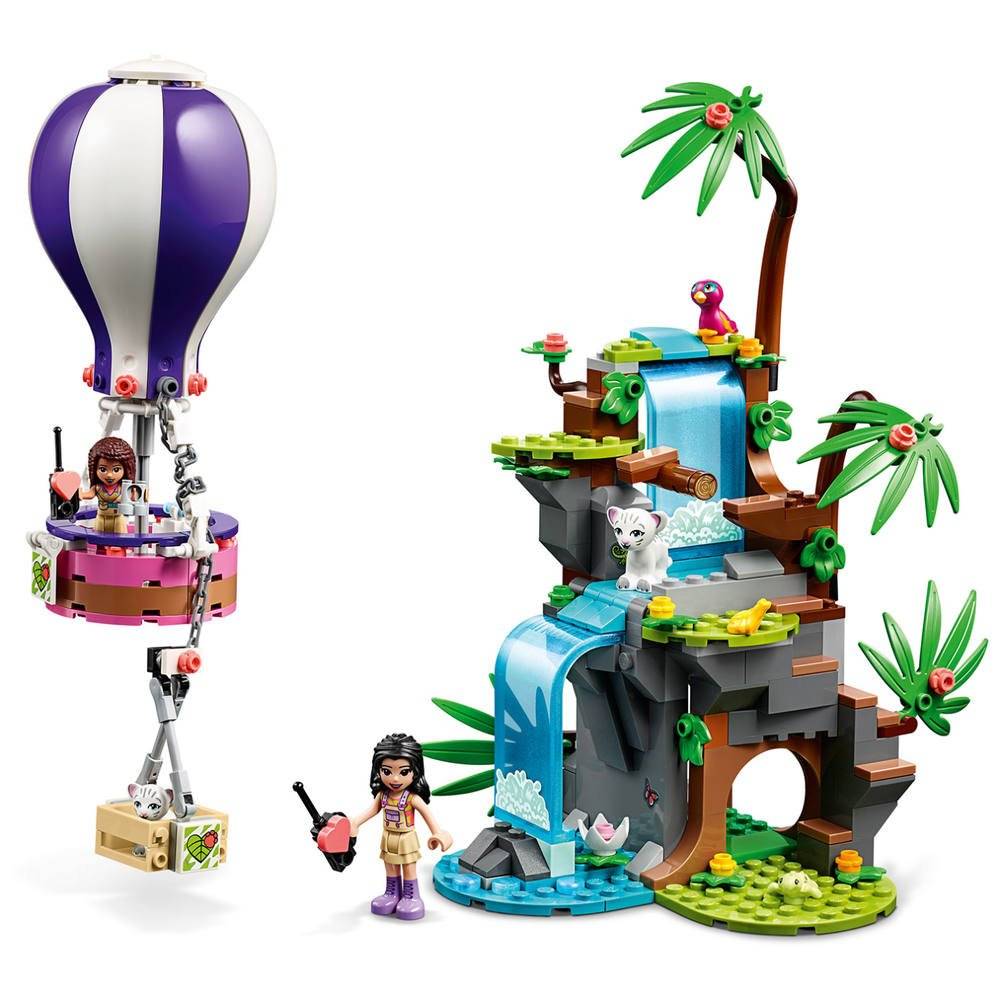 Jungle Rescue Base (Amazon link)
With648 LEGO pieces, your child can bring this jungle rescue mission to life andexplore the awesome wonders of nature in the wild. This set contains a clinicand a tower which will be built by your child, mini-dolls, two elephantfigures, and two sloths.
Yourchild gets to build a treehouse that measures around 28cm in height and 31cm inwidth. The set is suitable for kids from ages 8 and above. This is one awesomebirthday gift to present to your baby or an award for doing well in school.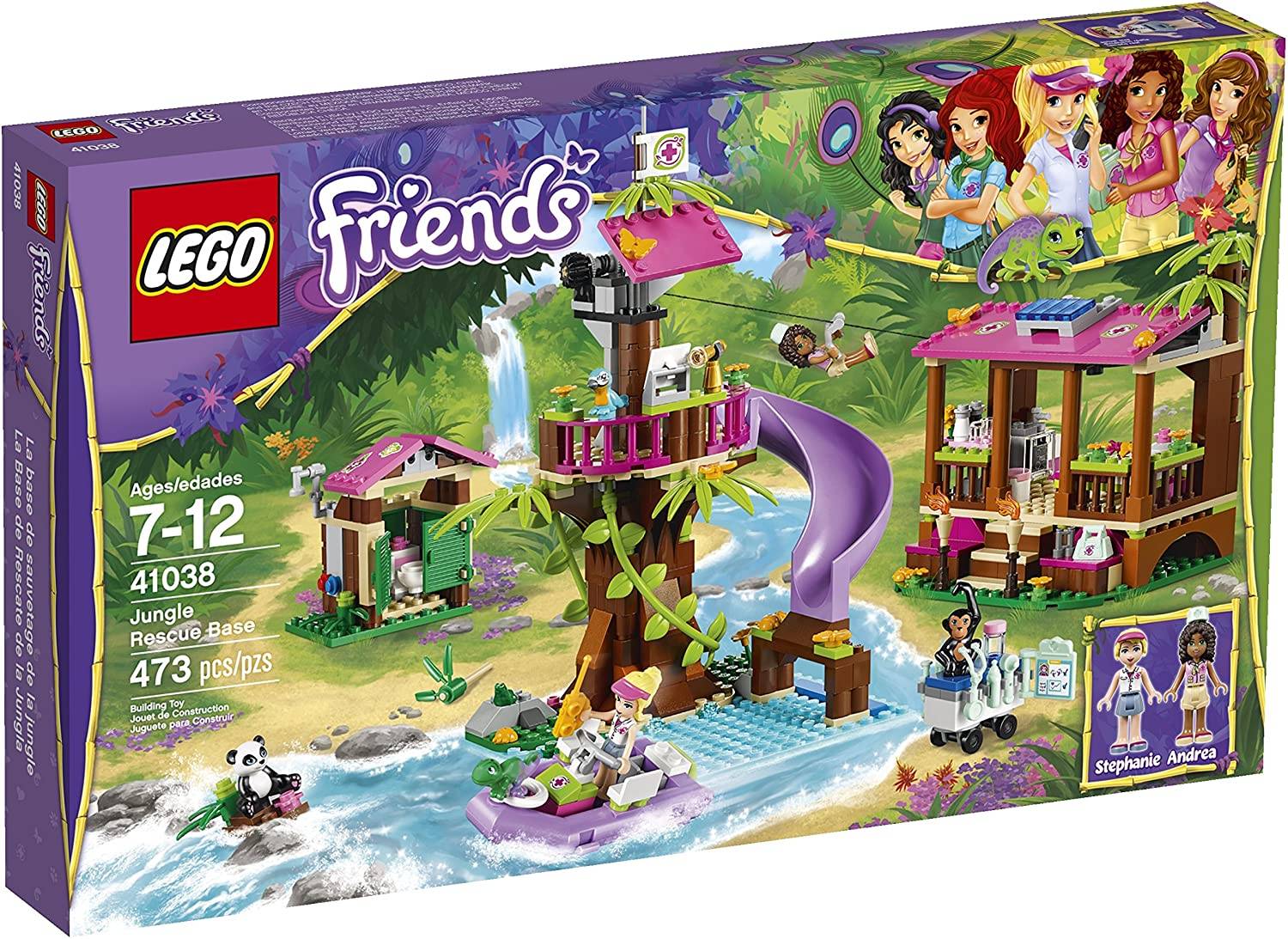 Olivia's Flower Garden
Getinto the beauty of nature with Olivia and her farmer's robot and plantbeautiful flowers to make the air a lot fresher for everyone. This set comeswith 92 LEGO pieces, a mini-doll, a small helpful farmer's robot, a plantcollection, a cute little hamster, and an assemblable vehicle for transportingthe flowers.
Childrenfrom ages 5 would most definitely love this set. It is simple to build andwon't confuse them, it comes with only 92 pieces which should trigger more joyto finish up quickly. It's another awesome birthday present for every kid thathas been good.
Emma's Fashion Shop (Amazon link)
Whatis the easiest and quickest way for your kids to learn the nitty-gritty offashion and business at the same time? Yeah, you got that right, it's byplaying with LEGO sets that are made specially for that purpose.
Thisset comes with 343 pieces which can be used to build a beautiful fashion storewith showcases that display the ready-made clothing materials. It also comeswith two foldable mini-dolls, fashion accessories, and a tailor's shop. This isan awesome birthday gift for every child that loves the fashion business, it'sa great way to start them up on learning more about fashion and trade.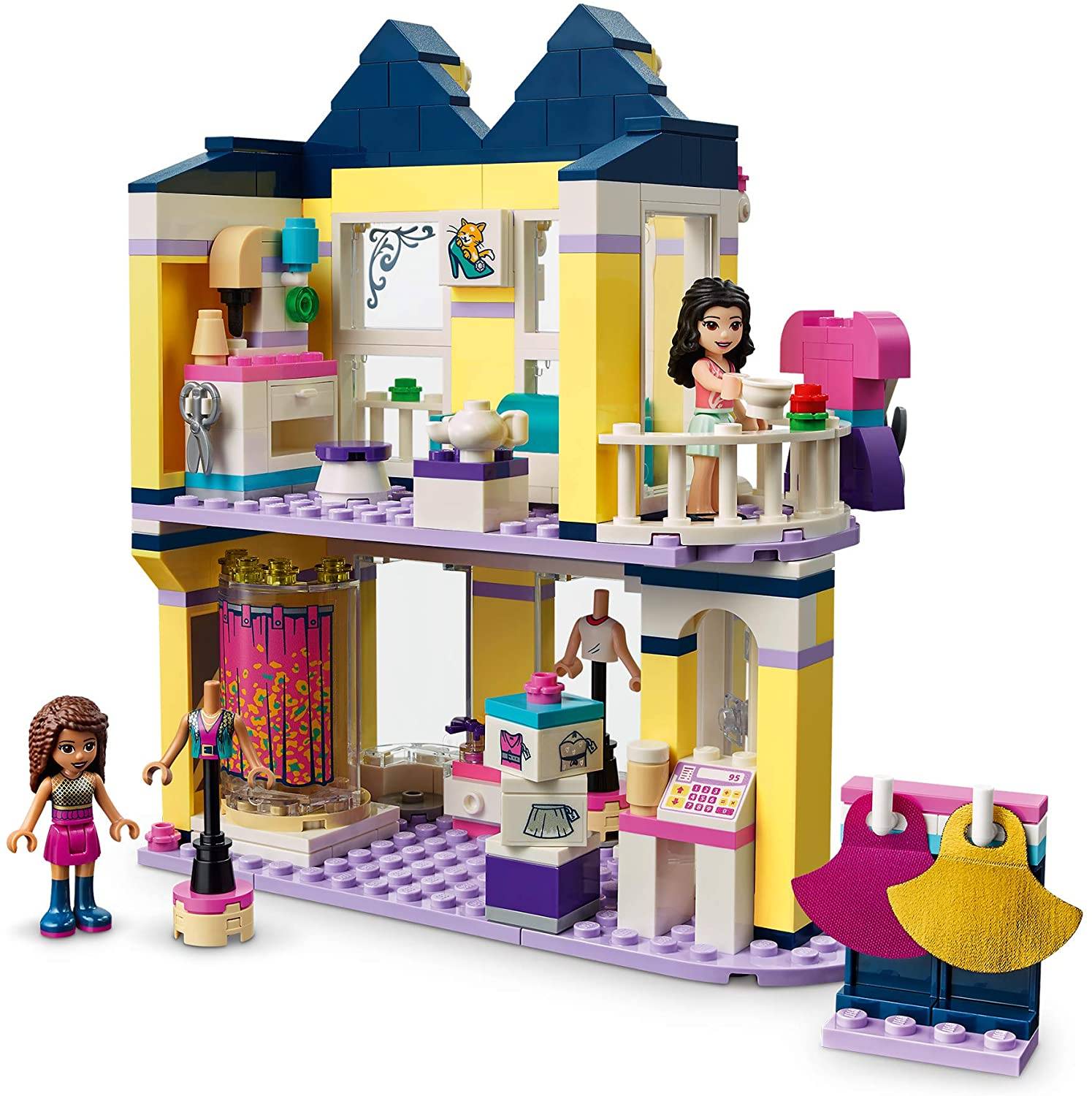 Themost amazing thing about all these sets is that they all match well whencombined. A combination of two or more of these sets would double or triple thefun for your kids. They can create more scenes and experiences. Say, they canhave a chill bath at the beach after a long day trying to rescue forestanimals. The possibilities are limitless.