The Architectural Marvel that is LEGO Paris 21044
By

Eve Alessa Arevalo
/
July 03, 2023
Welcome to an in-depth review of the LEGO Architecture Skyline Collection's awe-inspiring depiction of Paris - the LEGO Paris 21044. A set that celebrates the architectural diversity of one of the most romantic cities in the world, the Paris 21044 set offers a blend of historical edifices and modern designs, which will captivate LEGO enthusiasts and architecture admirers alike.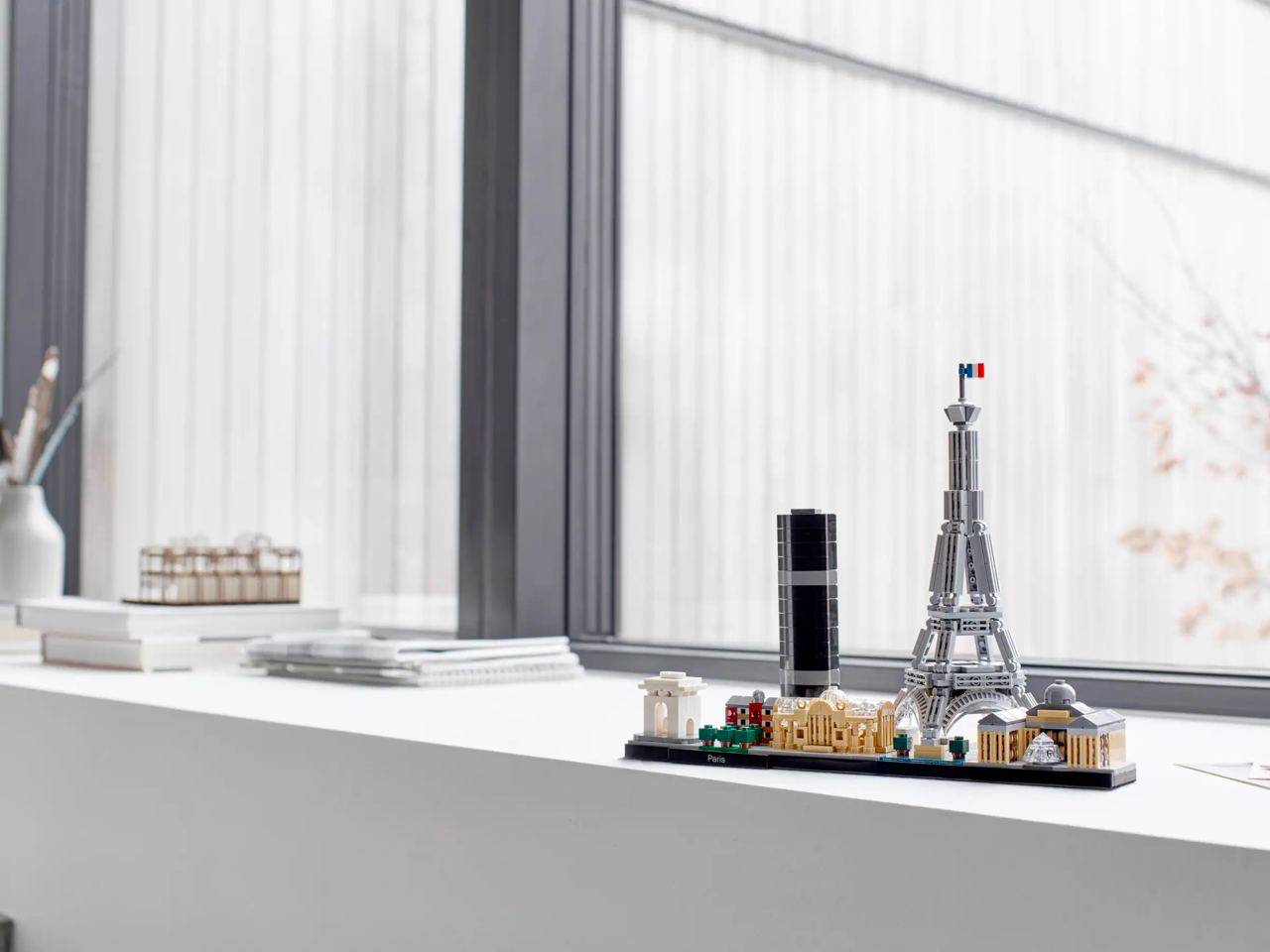 A. Main components or areas
The LEGO Paris 21044 set successfully captures the essence of Parisian architecture, distilling it into a compact, yet intricate model. The set features six prominent landmarks: the Eiffel Tower, Arc de Triomphe, Louvre Pyramid, Champs-Elysées, Grand Palais, and Tour Montparnasse, assembled to create an enchanting Paris skyline.
B. Minifigures
As part of the LEGO Architecture Skyline series, the Paris 21044 does not include any minifigures, which is consistent with the entire range. The focus remains on the architectural brilliance of the landmarks, keeping the design sleek and sophisticated.
C. Accessories and decorations
This set includes a decorative Paris nameplate, which contributes to the overall elegance of the design and offers a display-worthy model. The strikingly realistic detailing, especially the Eiffel Tower's intricate metallic framework and the Louvre Pyramid's crystal-like precision, adds a touch of realism that enhances the set's overall aesthetic appeal.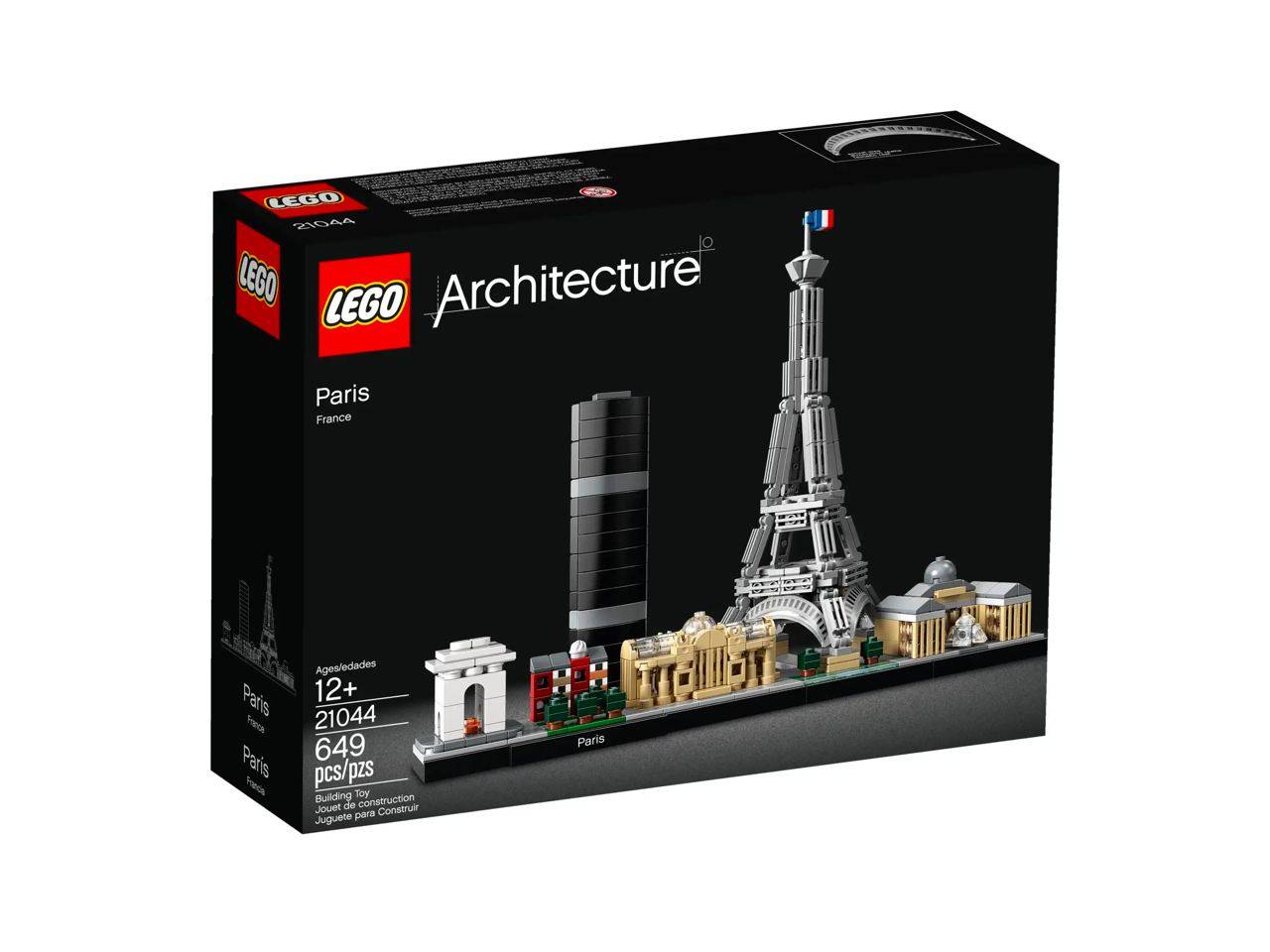 A. Complexity and engagement
With 649 pieces, the Paris 21044 set is a moderately complex build, catering to an age range of 12 and above. Despite the absence of minifigures and moving parts, the detailed construction of each landmark provides a fascinating and engaging building experience.
B. Instruction manual and building process
The instruction manual is clear and easy to follow, featuring high-quality diagrams for each step. The building process is organized in a way that allows you to build each landmark individually, giving you the sense of constructing mini models that eventually fit together into the Paris skyline.
Playability and Entertainment Value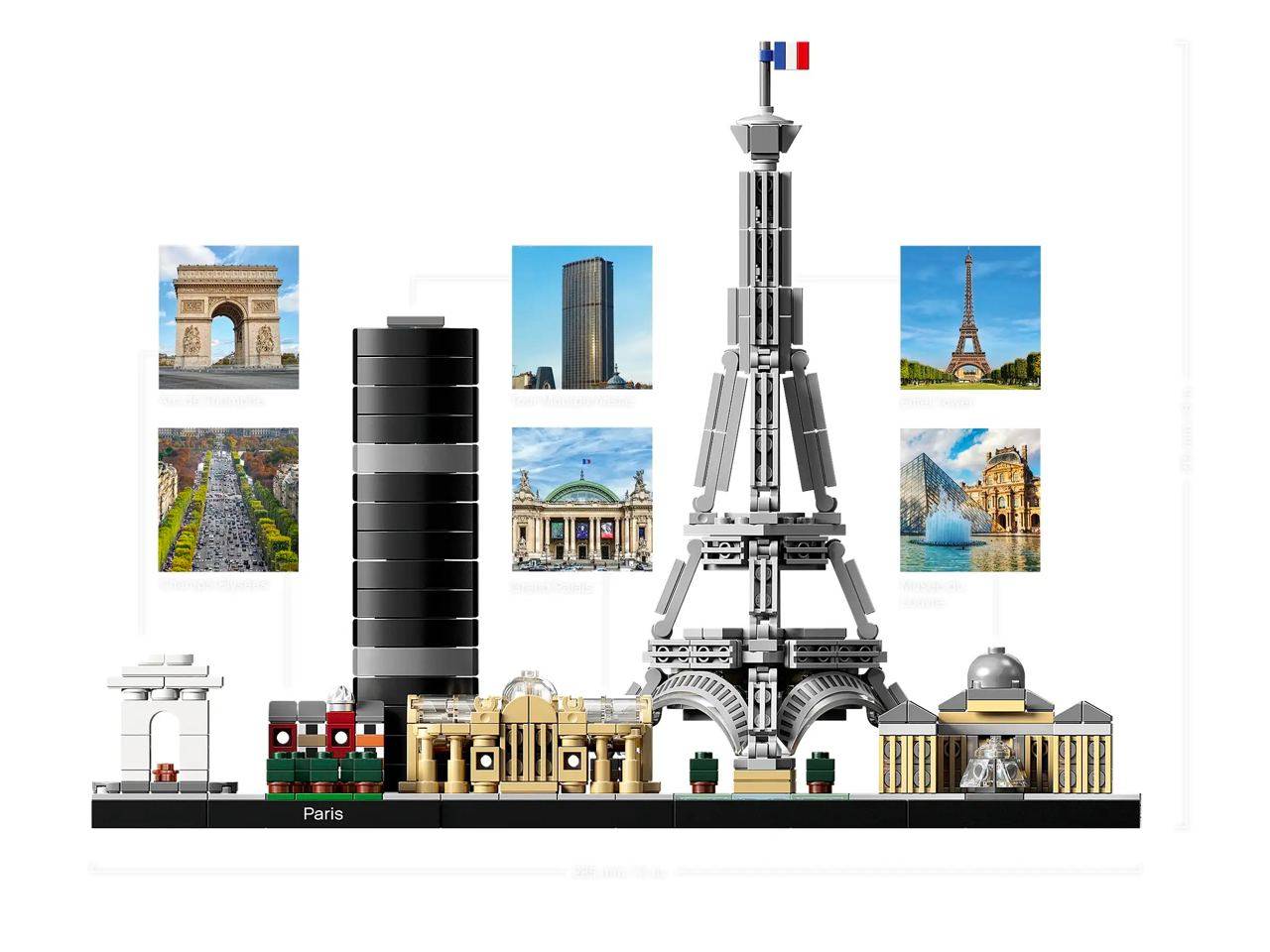 A. Interactive features
While the Paris 21044 set does not boast any interactive features or moving parts typical of other LEGO sets, it provides a different kind of entertainment. The joy lies in the construction process and the satisfaction of completing a model of such aesthetic appeal.
B. Opportunities for imaginative play and storytelling
Despite the lack of traditional playability, the Paris 21044 set offers a great foundation for imaginative storytelling and role-playing. You could envision being an architect designing these structures or imagine a romantic tale set against the backdrop of these iconic landmarks. The possibilities are only limited by your imagination.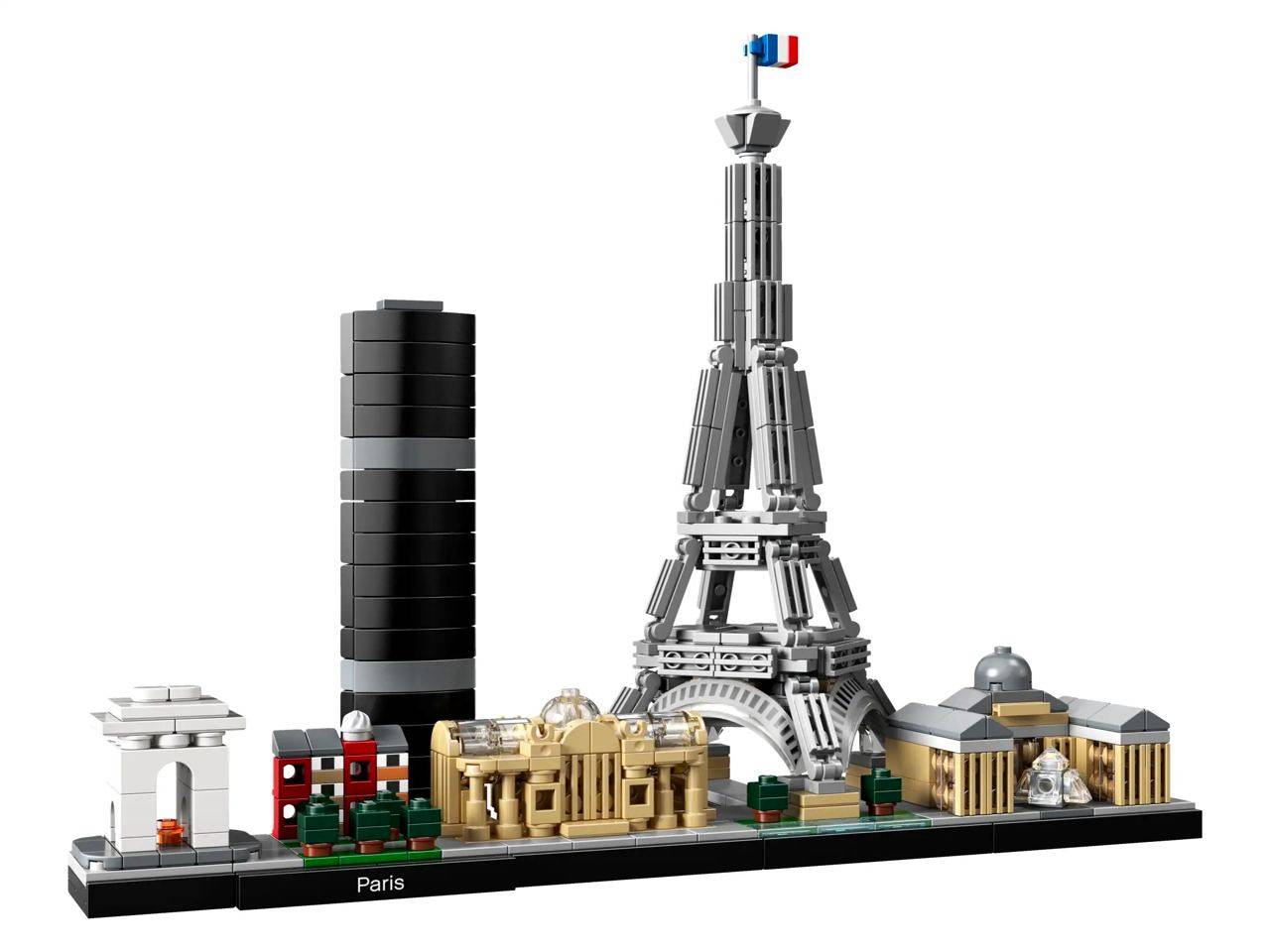 A. Number of pieces and design
The set offers good value for money considering the number of pieces and the complexity of the design. The intricate detailing of each structure and the overall aesthetic appeal of the completed skyline model are well worth the price tag.
B. Compatibility with other LEGO sets and themes
One of the key strengths of the Paris 21044 set is its compatibility with other sets in the LEGO Architecture Skyline collection. This allows LEGO enthusiasts to create an impressive display of various world cities, adding to its value.
A. Pros
The Paris 21044 set stands out for its accurate representation of Parisian landmarks, detailed design, and the satisfying building experience it provides. It's a set that doubles as a decorative piece once completed, adding to its appeal.
B. Cons
On the downside, some may find the lack of minifigures and interactive features disappointing. Additionally, while the complexity of the build is engaging for older builders, it might be a bit challenging for younger LEGO enthusiasts.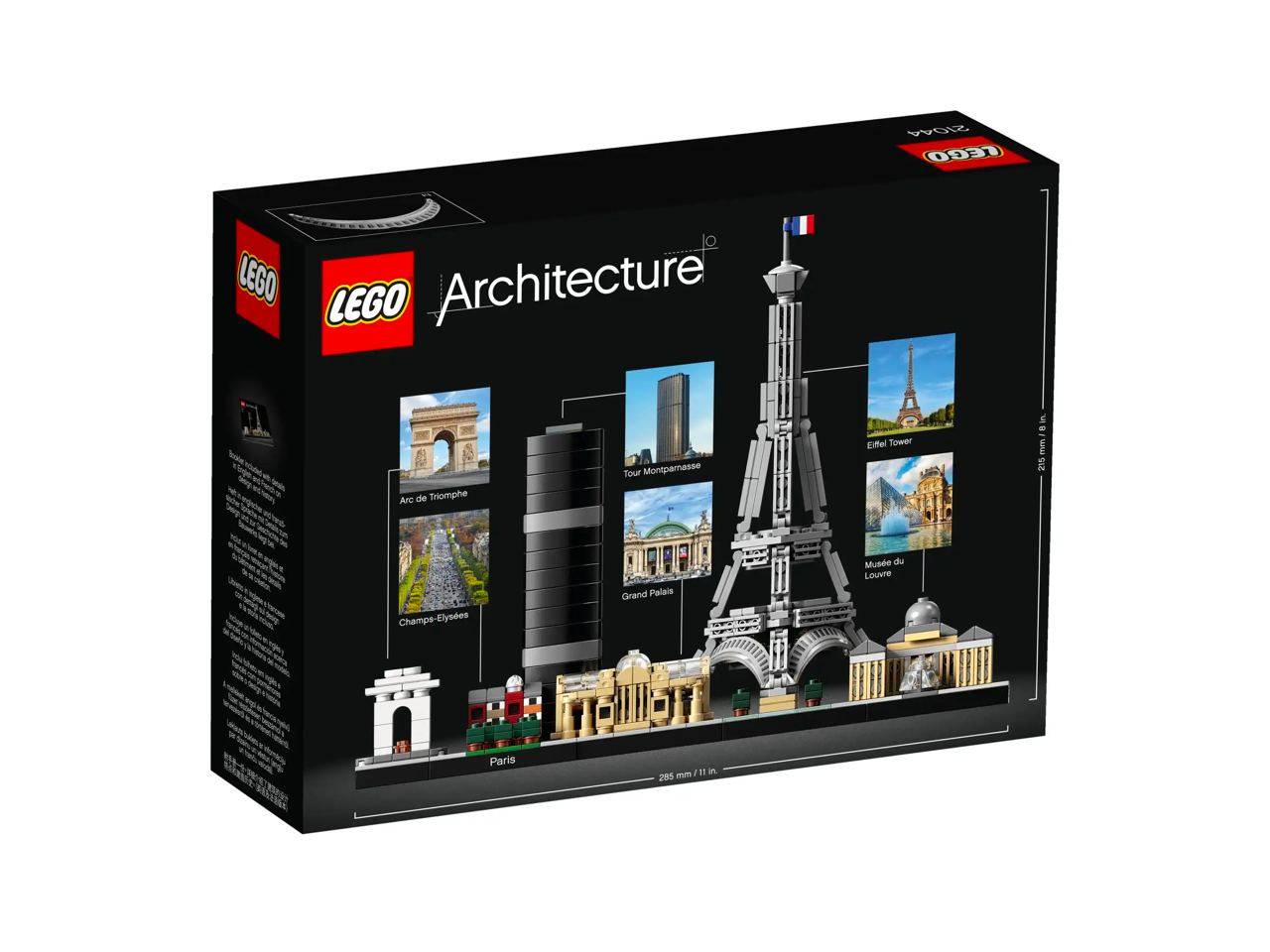 Final Thoughts and Recommendations
A. Summary of the set's appeal
The LEGO Paris 21044 set is a stellar addition to the LEGO Architecture series. Its detailed design, coupled with the representation of some of the world's most iconic structures, makes it a captivating build. This set not only offers a satisfying building experience but also serves as an aesthetically pleasing model that would enhance any room's decor.
B. Target audience and overall value
Given the complexity of the build and the architectural theme, this set is best suited for older children, teens, and adults, especially those with an interest in architecture, design, or travel. It's also an excellent gift for collectors or anyone who has a special connection with Paris. Despite the lack of traditional LEGO playability, the entertainment value it provides in terms of building experience, aesthetic satisfaction, and storytelling potential makes it a worthy addition to any LEGO collection.
In conclusion, the LEGO Paris 21044 is a well-rounded set that perfectly balances complexity and design, offering a unique building experience. Its charm lies not in playability but in the pleasure of constructing a miniature version of the City of Love, making it a distinct and valuable part of the LEGO Architecture series.
Illuminating Paris: A Review of the Light Kit for Paris 21044 by Game of Bricks
The splendor of LEGO architecture and the magic of lighting have been masterfully combined by the Game of Bricks in their Light Kit for Paris 21044. This innovative lighting package seeks to enliven your miniature Eiffel Tower, Louvre, and other Parisian landmarks, adding an extra dash of realism to your LEGO cityscapes. But does this lighting kit really live up to the hype? Here's my personal experience.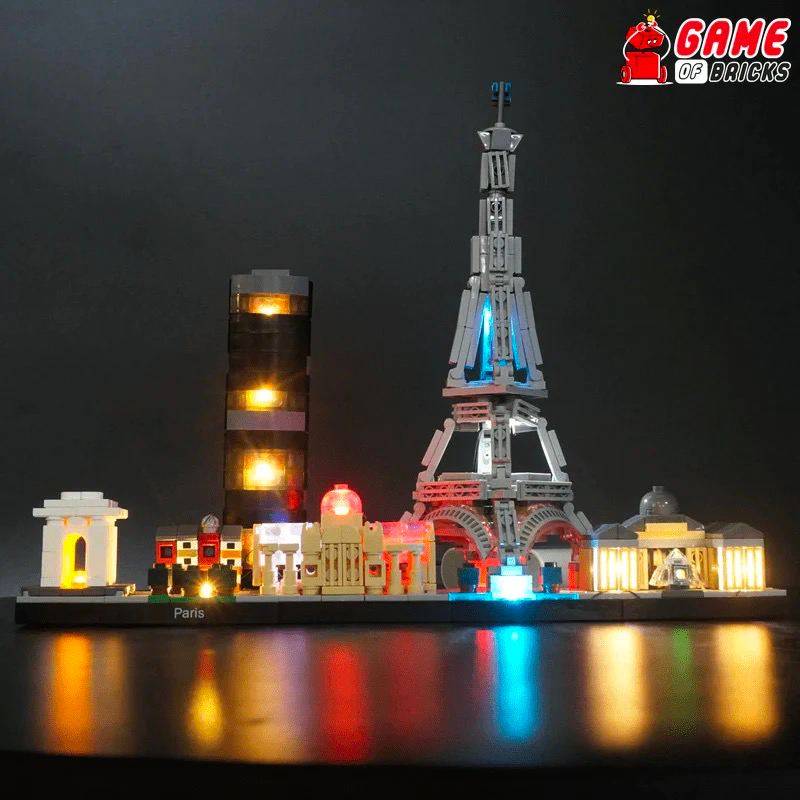 Easy Installation
Game of Bricks has crafted an incredibly user-friendly product, ideal for both novice LEGO enthusiasts and seasoned builders. The instructions are straightforward and easy to follow, with clear pictures and a step-by-step guide that makes the installation process a breeze. Every lighting component is designed to seamlessly integrate with the Paris 21044 LEGO set, ensuring a neat and tidy setup without any loose or dangling wires.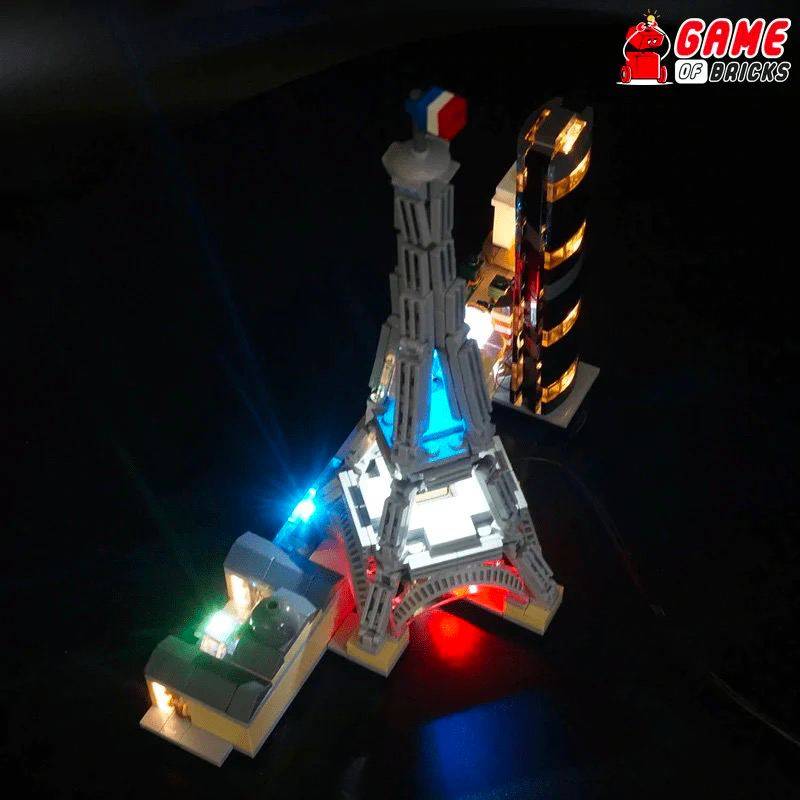 Enhanced Details
This Light Kit for Paris 21044 is more than just a simple lighting system. It truly transforms your LEGO set, emphasizing the intricate architectural details and lending a magical nighttime glow to your miniature Paris. From the shimmering lights of the Eiffel Tower to the soft glow of the Champs-Élysées, the enhanced details provided by this kit truly bring your LEGO city to life, making it a perfect display piece for day and night.
Customizable

One of the standout features of the Light Kit for Paris 21044 is its high degree of customization. Whether you prefer the warm glow of traditional incandescent bulbs or the modern, bright shine of LEDs, there are numerous color and brightness options to choose from. This lets you control the ambiance and mood of your LEGO city, making it a personalized masterpiece that reflects your unique style.

Durability
With its robust design and quality construction, the Light Kit for Paris 21044 is built to last. The LED lights are energy-efficient and have a long lifespan, so you can enjoy your lit-up Paris for many years to come. The connectors and wires are also sturdy, ensuring that your beautiful display won't be easily disrupted by any accidental tugs or knocks.
Minor Downsides
While the Light Kit for Paris 21044 is an impressive product, it isn't without its minor downsides. The main concern is the price, which may be a bit steep for some LEGO enthusiasts. Furthermore, although the kit comes with clear instructions, the process of routing wires through small LEGO pieces can be fiddly and time-consuming, particularly for younger or less experienced builders.
In spite of its minor drawbacks, the Light Kit for Paris 21044 by Game of Bricks is a fantastic addition to any LEGO collection. It's a dazzling fusion of play and display, effortlessly enhancing the architectural details of your LEGO Paris with its easy-to-install and customizable lighting. The kit's remarkable durability guarantees countless hours of illuminated enjoyment. If you're keen on taking your LEGO building experience to a whole new level of realism and beauty, investing in the Light Kit for Paris 21044 by Game of Bricks is an absolute must. This kit doesn't just light up your model; it brings your mini Paris to life in the most enchanting way.