Rewrite history with the LEGO Titanic 10294 Set.
There is nothing more historical and tragic than the story of one of the greatest ships ever to sail the oceans- the Titanic. This Amazing Ship was one of the biggest and luxurious of its time. The creators of this Ship have anticipated the amount of success this Ship would bring to the sailing industry. The Titanic was designed to accommodate a large number of people in thousands. It was divided into sections, a grand section for the first class, one for the middle class, and one for the lower calls. The Ship gained a lot of publicity leading to 1912 when it was set to sail to the United States. But sadly though, just three days after it set sail, it sank on April 15, 1912, after coming in collision with a massive ice burg. 


No matter the story, the Titanic stands to be remembered as one of the most incredible Ships ever to exist. Would you love to pay tribute to this iconic Ship? Have you ever thought of recreating this iconic Ship in all its glory? Well, if you ever thought of doing something like that, you can! With the Lego Titanic 10294 set, you could build an authentic look-alike of the real-life Titanic, which took sail on April 12, 1912. This set comes with incredible features which will leave any Historian impressed with the amount of accuracy this set provides. The Lego Titanic 10294 set could be your family's next Lego project. So what do you stand to achieve with the building of this set? Let's find out in the next section.
BUILDING EXPERIENCE FOR THE LEGO TITANIC 10294 SET.
The Lego Titanic 10294 set is one of the giant Lego set ever built. The set contains authentic details which help replicate the grand design and structure of the set. This set is quite massive and can not be built in a hurry. Lego builders looking to build this set must be willing to devote both time and energy for the total success of the set. Do you have friends and family member who is obsessed with the Titanic? Then this set is probably a good way to strengthen the bond you share with that individual. The Lego Titanic 10294 set comes with over 9000 bricks and is divided into three main sections. All these sections are well detailed, inside and out.
The Lego Titanic 10294 set could be quite challenging for new builders though the user manual is relatively easy to understand. So if you are new to Lego, you can start by building smaller, less complicated sets to build your stamina and endurance level before moving to a set like this. And for experienced Lego builders, try not to be too overconfident. Make good use of the manual this set provides. The set's manual is designed to make building both fun and engaging. Overall, the Lego Titanic 10294 set is both fun and satisfying to build. The set also offers a fantastic display feature and can be placed on your center table for all to see. But what cool features can builders take pride in the building? Let's find out in the next section.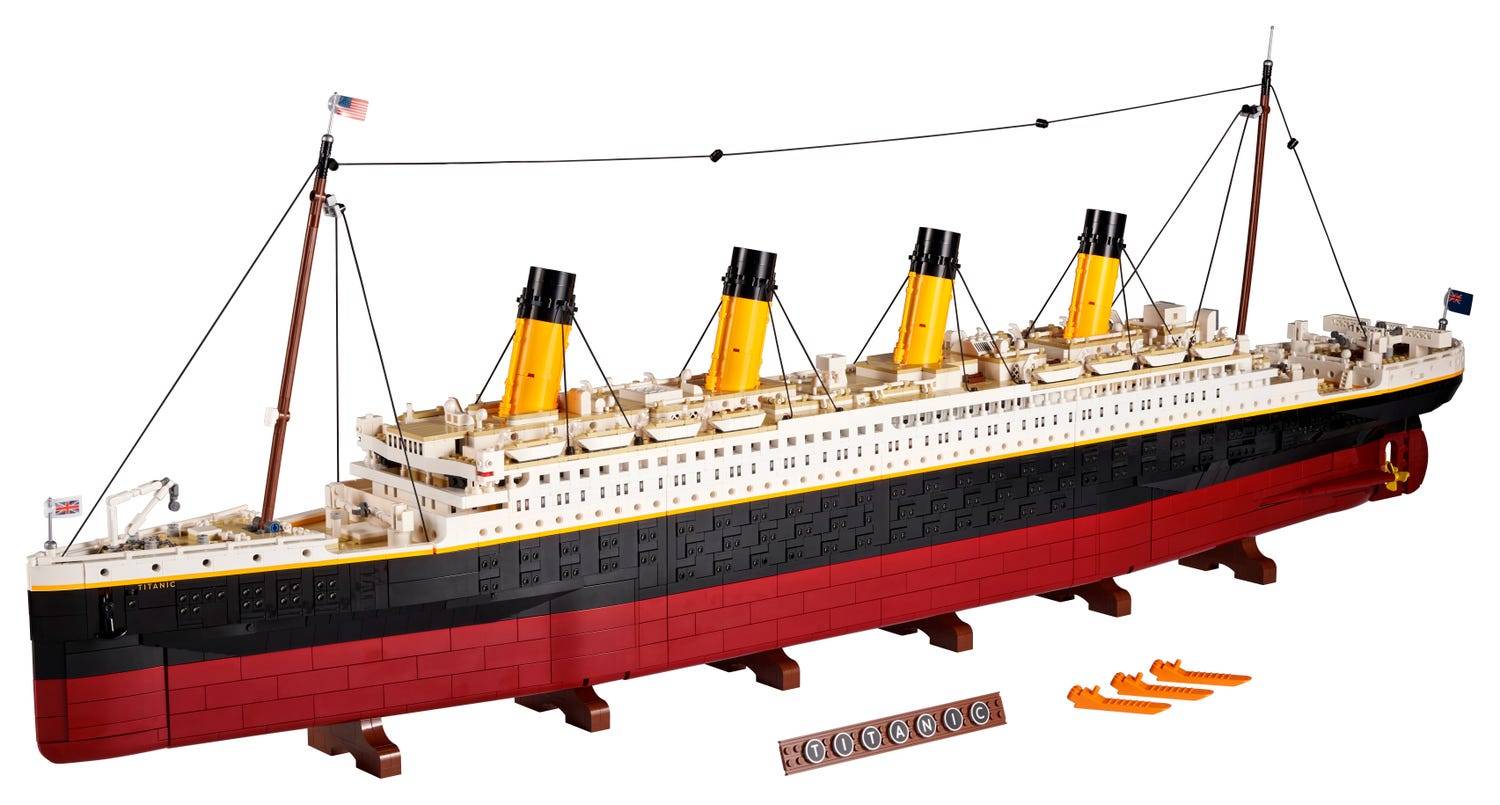 AUTHENTIC FEATURES OF THE LEGO TITANIC 10294 SET.
The Lego Titanic 10294 set has very original features, making the set stand out in a crowd of Lego sets. Let's look very closely at some of these features.
• SET SIZE.
Though the Lego Titanic 10294 set is much smaller than its historical counterpart, it stands tall as a gigantic Lego set. The Lego Titanic comes with more than 9000 pieces, about 9090 quality Lego brick pieces. And the most fantastic fact about this set is that each of the Lego bricks is equally as important in completing the set. So ensure you take extra care not to lose any of the bricks while building. At the end of your building, you must have achieved a replica of the Titanic which is about 18 inches high, 7 inches wide, and 54 inches in dimension. This set has a huge display, which would bring satisfaction to the minds of all Lego and Titanic lovers worldwide.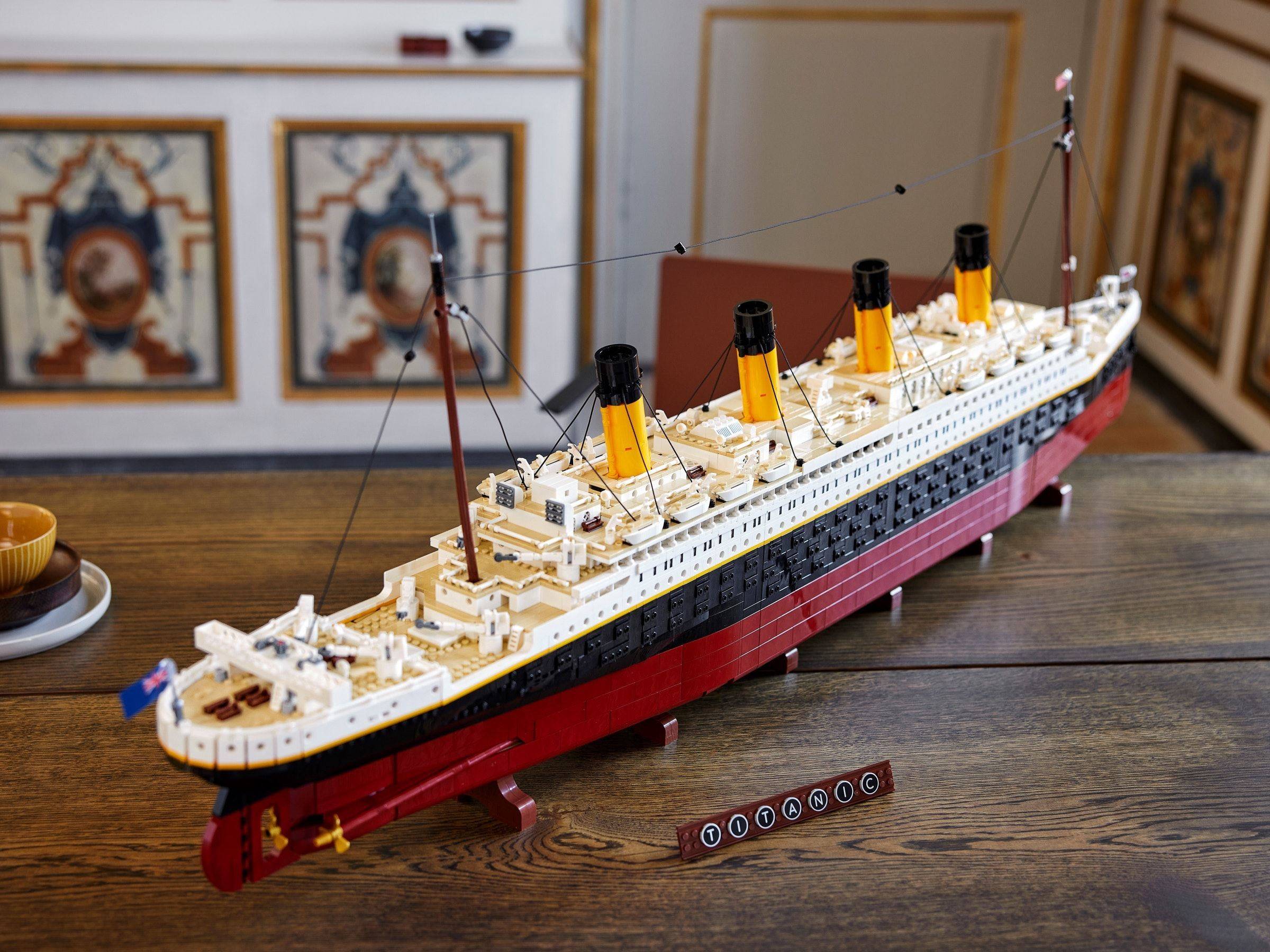 • REALISTIC DETAILS.
The Lego Titanic set does justice to the overall look of the Titanic. Feel like a real engineer as you bring this fantastic Lego set to life. Lego builders would stand a chance to bring together unique details from the Ship. Details like the grand staircase that led to the magnificent dining area. The set also features the swimming room, engine room, and even cabins from various passenger classes. Imagine yourself on the real Ship with the building of this set. If you invest a lot of time and focus into building this set, it could take you almost a day to bring all its unique pieces to life.
• BUILDING TECHNIQUE.
Unlike other Lego sets, the Lego Titanic 10294 set has a fantastic building technique. This technique makes the building of the set much more fun and exciting. Are you an experienced Lego builder looking to expand your skill in Lego buildings? Then this set is an excellent way to do that. You can start by making good use of the building manual on your first try. Then after you have accomplished tremendous success, build the set again and again to master the technique.
• SET PRICE.
Well, as far as Lego sets go, this is by far one of the most expensive. Though it is expensive, the price is certainly worth the amount. This fantastic Lego set could either be purchased directly from lego.com or could be bought from any Lego store in your region. The set price could also vary, depending on the availability of the set and currency denomination. Nonetheless, if you choose to purchase this set from lego.com or Lego stores in the US, you can expect to get this set at 629.99 dollars. This is more than half of a thousand dollars. Though this set is expensive, it is worth every penny and would look good as a new member of your Lego collection.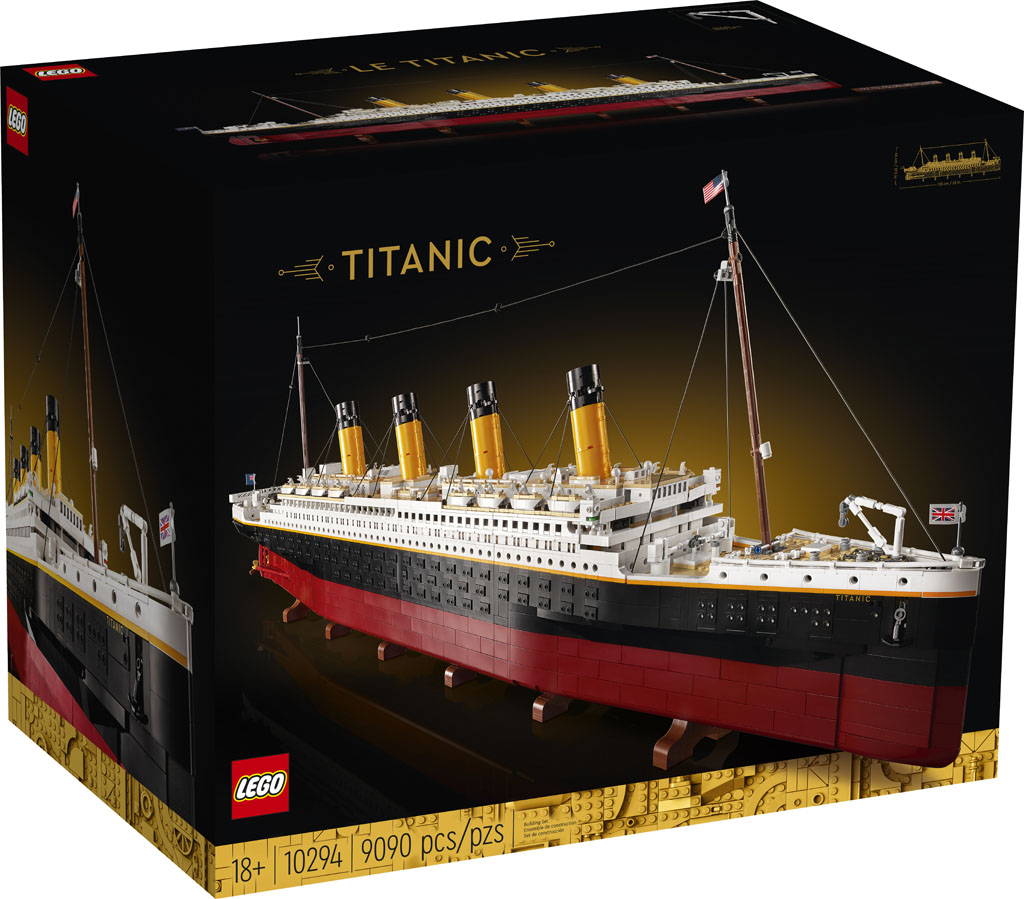 MAKE THIS SET LOOK EVEN MORE HISTORIC WITH OUR AMAZING LIGHT KITS.
Would you love to make this set look even more realistic? Well, you can start with the addition of our Lego light kits. Are you new to Lego lights? Well, not to worry. Our light our well designed and easy to use by both old and new light kit users. Unlike a Lego set that you build first, the Light kit comes after and is not built but installed. So, after you are done building, what steps are involved in installing your light kits properly? Well, wait a while, as we bring you universal steps that are altogether helpful in a successful light kit installation.
1. INSPECT ALL LIGHT KITS AND ACCESSORIES.
As someone new to the process, you may be tempted to rush on to installing your light kits once they arrive. Well, that is not a crime, but more experienced light kit users will know they need to inspect each light kit and accessories first. This is very important because due to lots of exchanges during the shipment of your light kit, it could be possible to realize some damages caused by shipping. This could hurt your installation process. So, before you rush on to install any light kit shipped, take your time to run a careful inspection of each light kit and accessories. If you find any damaged kit, feel free to register your complaint at gameofbricks.com requesting a replacement. And if after your inspection everything looks good, you can move on and install your light kit.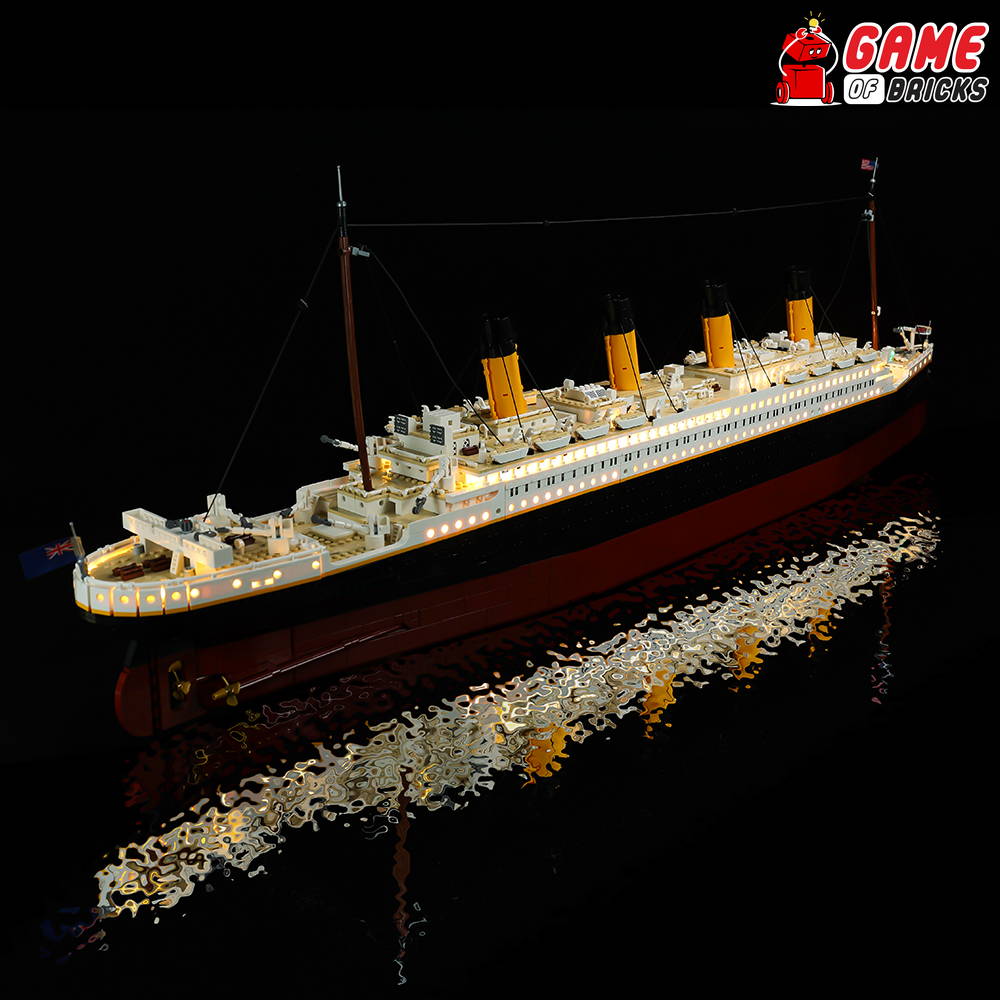 2. CAREFULLY INSTALL YOUR LIGHT KIT.
To ensure that all goes smoothly as you install, make sure to give the process your total concentration and patience. This will be very necessary, seeing that you are installing lights to a very massive set structure. If you are new to the installation process, make sure to read the instructions repeatedly until you understand the process. Do not start the process if you do not fully understand the steps. Make sure to pass all light kits neatly through each brick. Pass it through gently, and do not try to force it through. If you do this correctly, you will have successfully installed your light kit without any damages.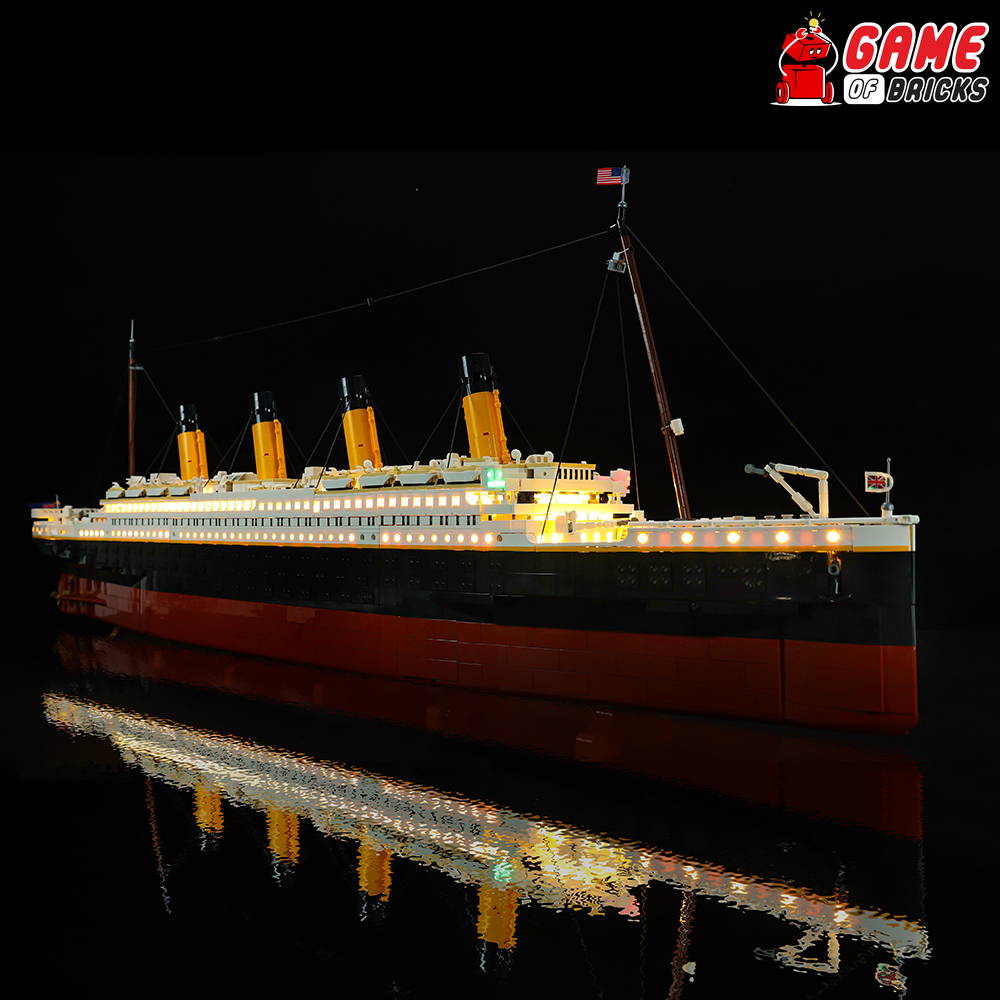 3. RUN A THOROUGH TEST ON EACH LIGHT KIT AND ACCESSORIES.
You have finished installing Light kits to your Lego Titanic 10294 set. Before you run off to showcase this set to your friends, stop for a minute to ensure everything is in order. Check one last time for damages, and if there is none, check out for the overall safety of the attached light kit. Switch the light kit on and off while searching for any signs of short-circuiting. If there is none and all looks good, show of your historical replica of the Lego Titanic 10294 set for all to see.

---