Review of the new #LEGO #StarWars 75295 Millennium Falcon Microfighter!
By

Nikita P.
/
December 22, 2020
Falcon 75295 Millennium Falcon Microfighter has succeeded two Microfighters which were showed previously. This has both depicted the vessel which is famous and it has shared great similaritieswith these models. They both construct these Microfighters and they have aided in revealing some great differences when one compares them with their predecessors.
These differences have becomes apparent specifically when one looks at this freighter from behind. When these engines look visible, they could get associated with a Solo Han Minifigure.These offer great appeals. One only needs to have looked at some sets which appeared earlier. Though thinking about these properly, one could wonder if these Microfighters were needed or necessary.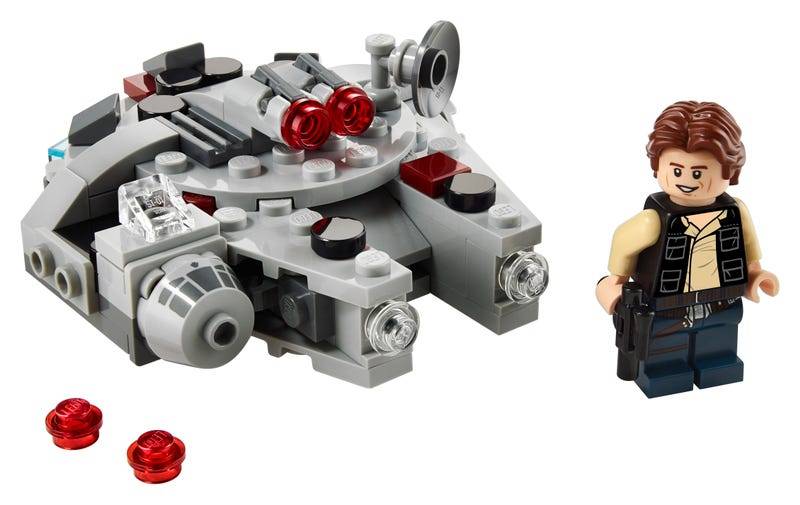 Minifigure
These Minifigures can be seen all through the Star Wars Lego range and this version is inspired by the Star Wars Episode 4: A New Hope. The same Minifigure has made about three appearancespreviously and two of these are from expensive sets. Their presence here is truly welcome. There are double-sided exclusive heads which are brilliant. These are parts of the features of this Lego set that I as the writer ofthis Lego piece feels you'll love.
When one thinks of this, textured hairpieces look great and they seem like truly detailed pockets. They are printed on both torso sides. They both truly look like the onscreen attireof Han. Sadly, the skin tone decoration of this component looks like it was fully washed out at the side of the head. It has legs which have a dark and blue color. They are not perfect though. They both feature holsters thathave blaster pistols.

The Complete Model
This has a familiar appearance. There's the Falcon 75295 Millennium Falcon Microfighter and it fully captures all properties that are essential from this freighter that is celebrated.This ramshackle exterior feels quite authentic. It has mechanical details and highlights which are dark and red. They correspond exactly with the real vehicles. This model has feelings that are too robust when one wants tomake use of them to play.
Looking at this new model with theFalcon 75295 Millennium Falcon Microfighter and the 75193 Falcon Millennium Falcon Microfighter, they both have a lot of similar features you know.All these vehicles have dimensions and proportions that are quite identical. You can imagine, they have construction techniques that are fundamental and they have aided in helping them remain consistent. Though this new modelhas details that are greater than those from the mandibles.
Looking at all of these models from the back, you can see great differences in the design of the engine and how it has been overhauled completely. The structure has a trans light blue1x2 plate these create appropriate shapes and they aid in capturing light. You should truly appreciate the quiet use of bluish grey and dark look on this Millennium Falcon. These consist of light bluish grey pieces that incorporatethe darker highlights.
If you look at Microfighters that have been available in the past, they include 2x3 wedge bricks in all mandibles. These 2021 designs would replace all of those with superior textures.They have resulting details mechanically. They also look great on a scale. You should also enjoy the twin floodlights and port docking rings which are available and located at the tips of these mandibles. They are complementedby maintenance with pits at the top. Also, these tiles appear and look simple but all your requirements and all the things like properties and features you'll like to have in a Microfighter, this has got it.
Sadly, the cockpit which was decorated in this Lego set is truly simplified from other models available earlier. Like lack in printing across the front part of this element. Some viewportsare dark and you might have preferred this to the dark bluish Grey port. This has more spaces for your Minifigures. You should enjoy the trans clear 1x1 slope in front of your pilot. There are about two twin stud shooterswhich are situated on top of the fuselage. These aid in the depiction of dorsal laser cannons.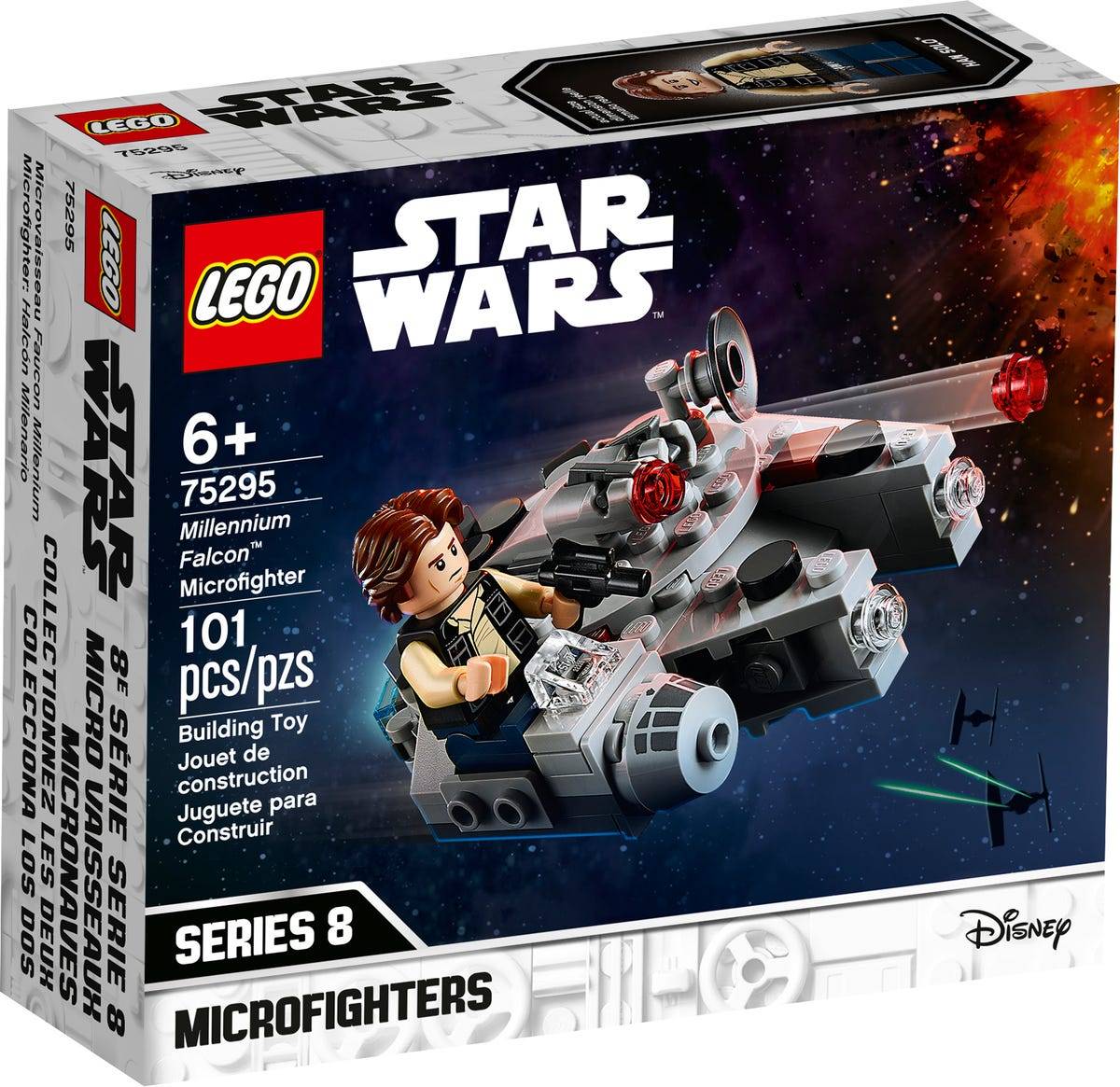 There are about 4 extra 1x1 tiles that are round in shape and these exhaust from the heat vents towards the rear part along the three 1x1 slopes. These represent the stabilizers whichrepresent the drive of fuel. None of these features are present in equal quantities. They have an inclusion rate that is truly appreciated. The detail you should love the most should be the new engine assembly. This aids inachieving great levels of improvement on designs. They are also notable for their shaping in revised areas.
Generally
Several vehicles are fascinating in the Star Wars world. These vehicles include those that can be seen in the form of a Microfighter. These are new things that would have truly beenappreciated instead of gaining another brand new Millennium Falcon. Though there's always the serious high recognition of the craft which we can do nothing but acknowledge and having this in mind, this Falcon 75295 MillenniumFalcon Microfighter looks epic.
Several improvements have gotten introduced when you try to compare these two designs. These have exceeded one's expectations by looking at the official images. We have the Han SoloMinifigure. This should become popular because of its character depiction. It did not appear outside the larger sets and the price of $9.99 or £8.99 shows great value.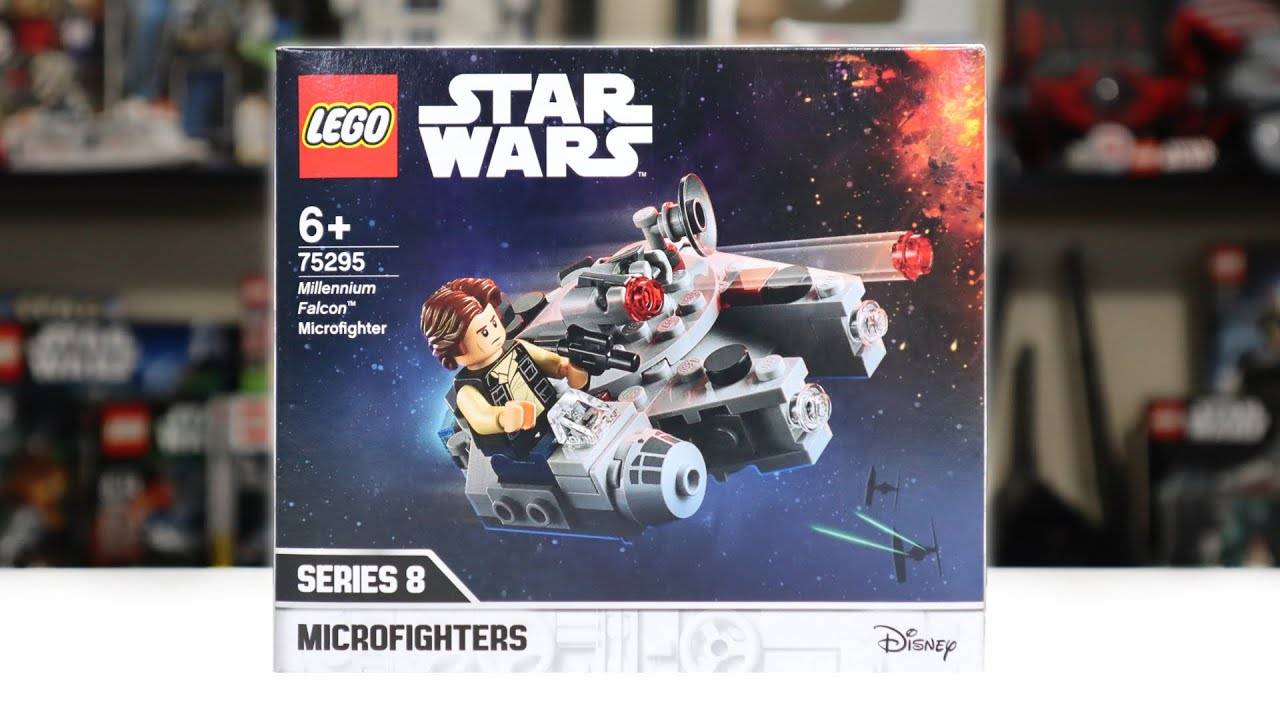 This Lego set is brought to us and the entire world by the Lego group. This review is simply a full-time representation of the opinions the writer had in mind in the creation and writingof this Lego post. Please try not to take offense to anything that is stated here. Your opinions of the Lego article of Falcon 75295 Millennium Falcon Microfighter has every right to be different. It's a free world outthere, if you think and feels something for this Lego set, please by all means. Let your thoughts be heard.