Recreate epic football moments when you build the Real Madrid Santiago Bernabeu Stadium 10299 Set.
Are you a huge Real Madrid fan? Then you probably have many memorable moments both on and off the football pitch. But truthfully, like any football fan, those moments on the pitch count, just like the Moments like when Madrid won the champions league final in 2018, knocking out Liverpool. And among the most recent and honorable mentions was the 3-0 stunner in less than 20munites against PSG at our home ground, keeping our champions league hope alive. Yes, in our stadium, among thousands of supporters, these moments are why we love the sport and support Madrid.

Would you love something like a monument to help you remember or even recreate new epic Madrid football moments? Well, look no further. With the Lego Real Madrid Santiago stadium, you get the chance to replicate the famous Madrid stadium, but you also get the privilege of owning a piece of your most adored football club. This Lego set features realistic details which would help you remember why you fell in love with this football club in the first place. This set also has a fantastic building experience that will keep you engaged. Let's look into that for a bit, shall we? 
BUILDING EXPERIENCE FOR THE LEGO REAL MADRID SANTIAGO BERNABEU STADIUM 10299 SET.   
Owning one of these sets is already very exciting as a dedicated Madrid fan. And then getting the opportunity to bring this replica of the Madrid stadium to life would be mind-blowing. You could make the scene even more memorable by playing the infamous Real Madrid club anthem in the background. Building this set will require one hundred percent focus. So don't venture into it if you have a lot on your plate. Among the things you would be bringing to life includes the ticket office, the authentic-looking football pitch, the dugout, seats, and the scoreboard. You would get all these details to life in the more than 5000 pieces this fantastic Lego set comes with. If you have friends who love the Real Madrid football club, you could invite them to come and join you in this excellent experienced.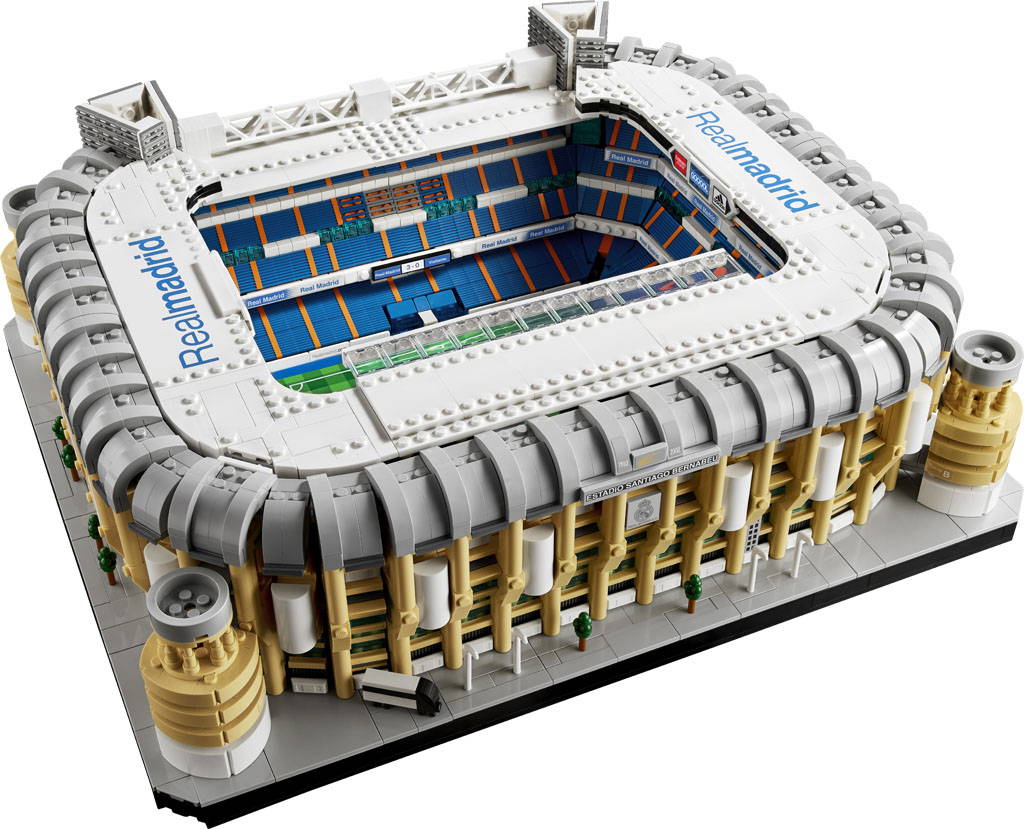 Are you new to Lego sets? If so, you may find it a bit challenging to build this set. But not to worry, we have lots of other more straightforward sets which you could use to work your way around this Lego set while gaining experience. But if you feel confident enough jumping right up to this set, you could as well do that. For assistance, you could use the building manual with the set. This manual contains helpful info that can help improve your chances of building a great set. The set is one to behold for all Real Madrid fans out there. Relive breathtaking team moments as you bring this fantastic Lego set to life. This set could also serve as a great display centerpiece on your office desk or center table. The Lego Real Madrid Santiago Bernabeu stadium set offers cool features as well. Let's look into those features.  
INSANE FEATURES FOR THE REAL MADRID SANTIAGO BERNABEU STADIUM 10299 SET.
● PARTNERS WITH REAL MADRID FOOTBALL CLUB.
Yes! For this set to exist, Real Madrid had to allow the rebuilding of their stadium in Lego bricks. This means that every detail of the set is as authentic and close as possible to the actual stadium. Things like the stadium name are pasted at the stadium entrance in lego elements. So as far as realism goes, this stadium offers you the best quality.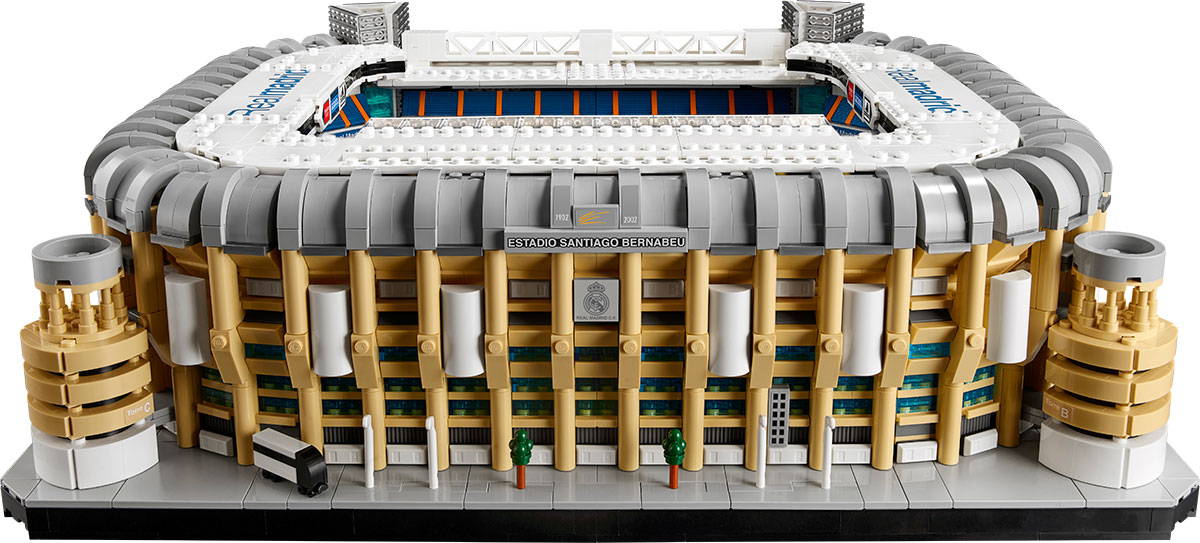 ● A TRUE-COLOR THEAM
This Lego set stays as close as possible to the original color scheme of the actual Real Madrid stadium. The stadium's original color scheme is a mixture of both white, gray, and a touch of yellow for the outside. The pitch takes a combination of both light and dark green in the interior. Then the seats take a dark purple color, demarcated with an orange work way. These colors are just as well detailed as the original Santiago Bernabeu stadium.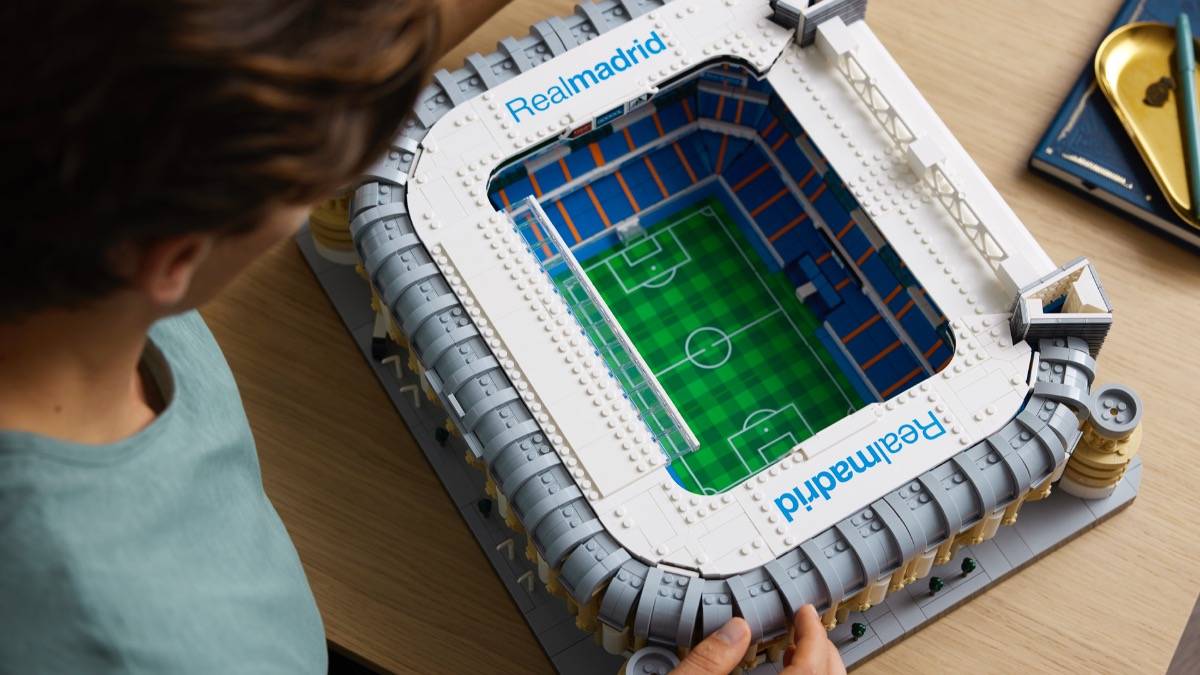 ● ATTENTION TO DETAIL.
This Lego set comes with lots of details that make the set look realistic. But the way Lego designers pay attention to the smallest of components helps make the set even more authentic. Details like a mini work way at the stadium entrance, beautiful tress panted at the outside of the stadium, and a matchday bus. These details would help you feel as though it is a matchday. Enjoy bringing to life all the collectible details of this Lego set as you pay tribute to your favorite club.

● SET SIZE.
The Lego Real Madrid set could be considered a large Lego project. It comes with a total of 5876 pieces. So, you would need an extended time to bring this lego set to life. Enjoy building this fantastic set with other lego fans. You could also make this set for your family's next lego project. This lego set also comes with an excellent display ratio. The Lego Real Madrid Santiago Bernabeu set has a display ratio of about 6 inches high, 18 inches wide, and 15 inches in dimension. Proudly display this set for Lego fanatics to stare at its awesomeness.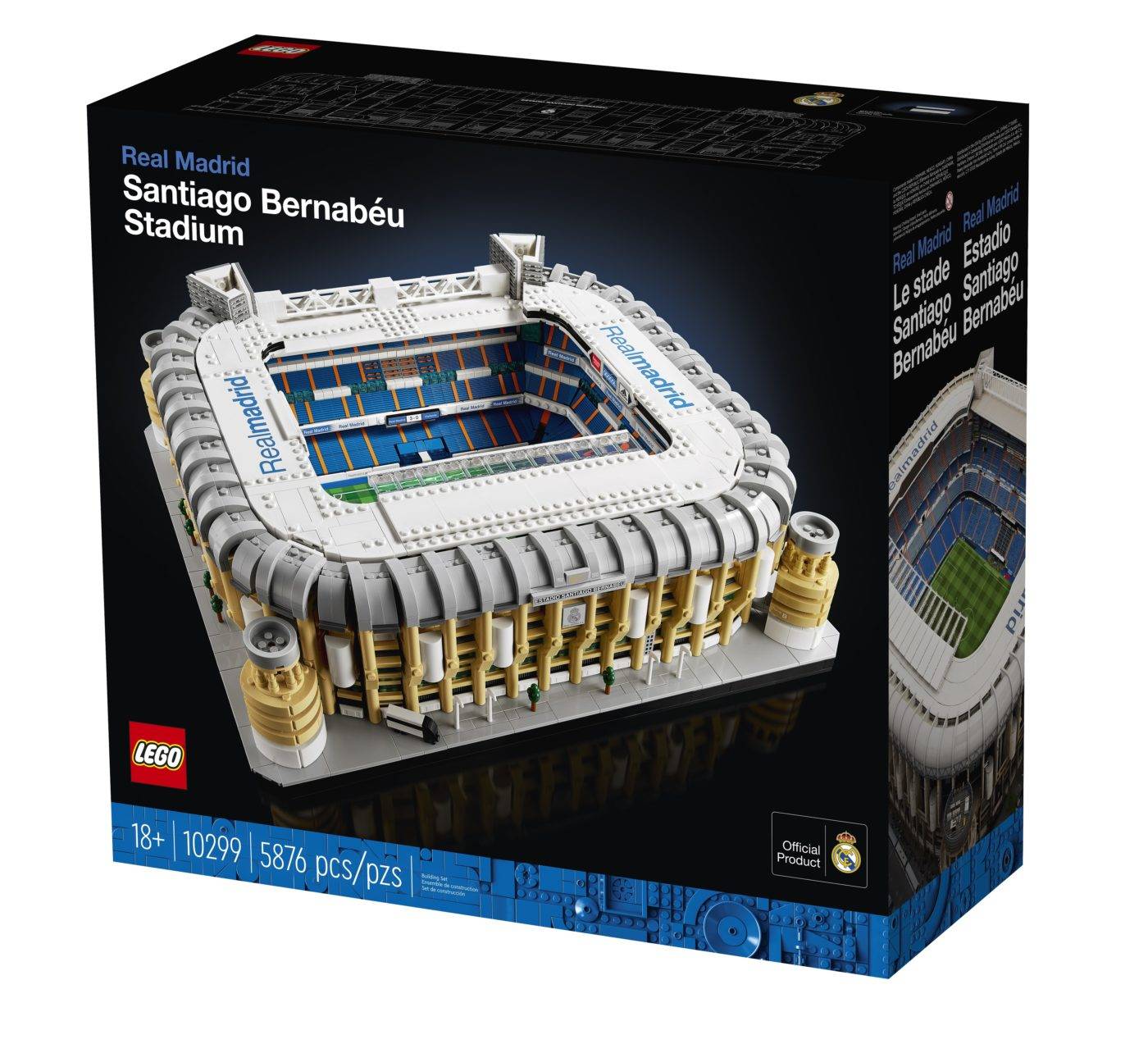 ● SET PRICE.
You can purchase the Lego Real Madrid Santiago Bernabeu set from the Lego website, www. Lego. Come. You could also decide to purchase this set directly from any Lego store in your area. Whichever one you choose has both its advantage and disadvantage. If you buy now from a store in your place, there is a high tendency you will purchase the set at a much higher price. But on the pulse side, you would not have to wait to get your hands on your set. While purchasing from the Lego website, you get the set at 349.99 dollars, plus free shipping. But on the downside, you would have to wait for a week before getting your hands on this set. But there is one more thing you can add to your Lego set to make it stand out, our special lego light kits. What makes it so unique? Let's find out.
MAKE YOUR REAL MADRID SANTIAGO BERNABEU SET EVEN MORE MEMORABLE WITH OUR GAME OF BRICKS LIGHT KITS.
You could make your Lego set even more incredible with our lego light kits. Our unique light kits help you light up your set in the dark, showing off details that The darkness would have hidden. Unlike your Lego bricks, our light kits are installed as an additional feature to your set. But how do you install our light kits successfully? You can do so by following these simple steps.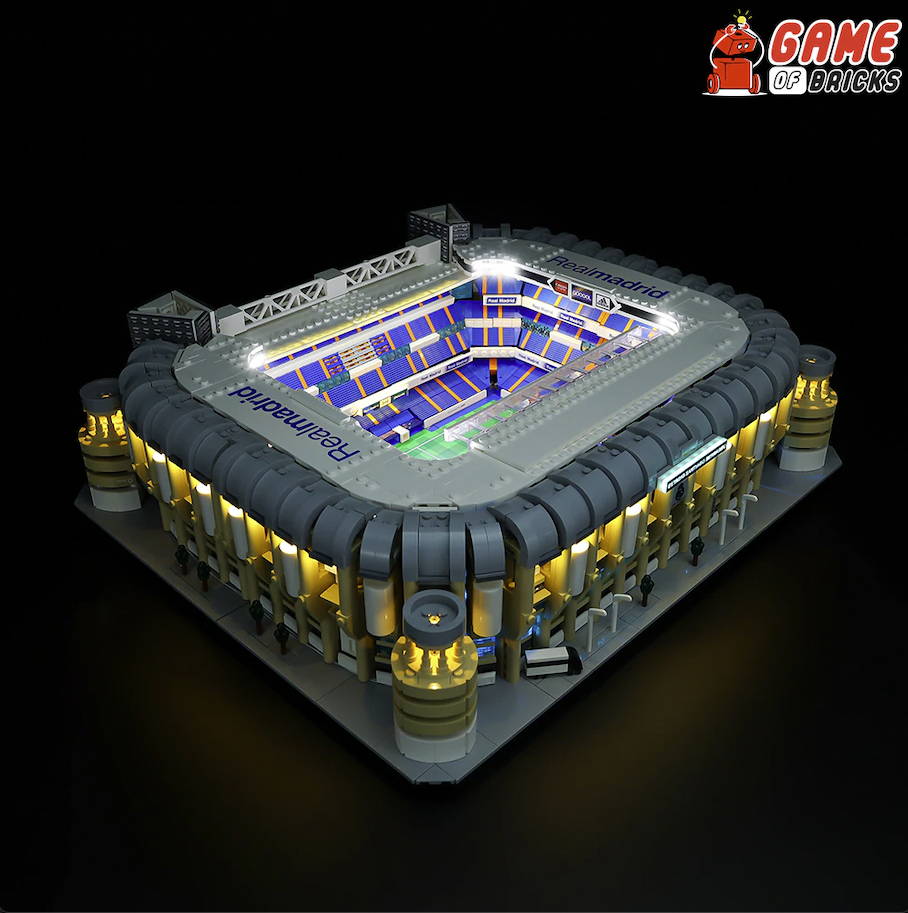 1. Inspect all arriving light kits.
When your light kits arrive, the first thing you want to do is carefully inspect them. Most times, your light kits could get badly damaged during shipment. So to ensure that your light kit is safe and can be used without any trouble, make sure you carefully inspect all light kits and accessories. Once you discover that everything is good and works perfectly, you can move on to the next stage.
2. Install using the manual.
Whether basic or advanced, all light kits come with an instruction manual that makes it easier for you to install your light kit. If you are new to our Lego light kits, you could start by installing the basic light kit. Then once you have gotten them used to it, you can move over to our advanced light kits, which offer much more excellent features. Regardless of which light kit you decide to purchase. Make sure to take the instructions from the manual seriously. Doing so will guarantee you maximum success in your installation journey.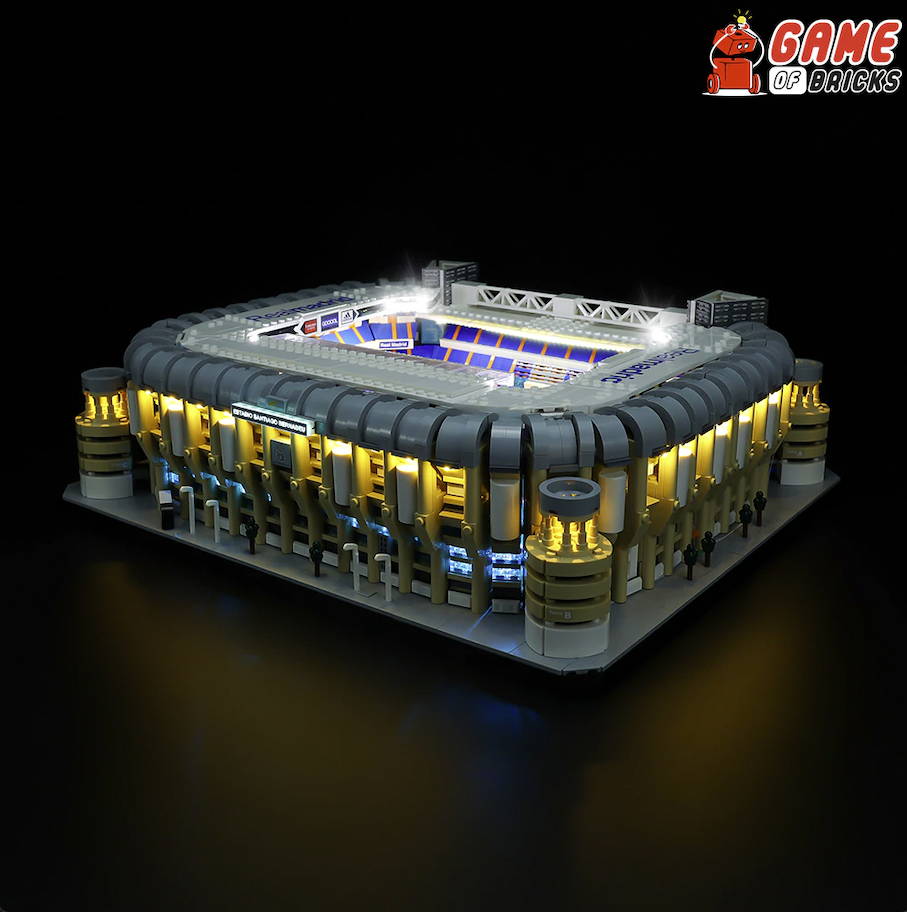 3. Test run all installed light kits.
Once you are done installing your Lego set, make sure to administer a final test on them. Your purpose is to ensure that your light kit is safe and that you have done an excellent job. If you notice any issues with your set, find ways to fix the problem. But if all looks good, proudly show off your Lego Real Madrid Santiago Bernabeu set for the world to see.
---