New: LEGO Haunted House 10273
By

Nikita P.
/
May 30, 2020
Every month as we all already know, LEGO keeps coming with a couple of bangs, we just can't seem to get enough of them.

a few days ago, we were graced with Another good news! The Lego Haunted House 10273 set has finally been released. This is about one of the biggest surprises for this year and I'm sure a lot of us can't wait to have this piece with us already.

A while ago, the press had released the announcement of this bang of a set. I think this set was specially produced for people who have a raw taste for fun! For now, it's only available in the VIP section of the popular online store for LEGO - LEGO shop.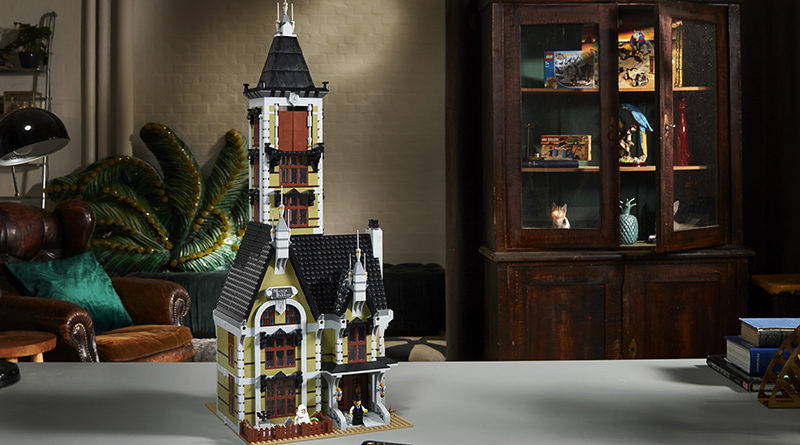 However, we are highly anticipating the overall availability of this set which is slated to be on the 1st of June 2020, phew! It's just a few days away! I bet you can't wait.

This horror-filled house is Manor von Barron. The set is a ghost haunted house themed set that has so many surprises and terrors packed for whoever wants to play with it.

Just as the name implies, everyone who's spent their entire time and life-loving horrors, ghosts, and what not will definitely fall in love with this set because you get to experience ghosts in their LEGO form! The 10273 LEGO Haunted House has been Creatively created by Experts to help you explore other genres of LEGO. This set is simply out of the ordinary and it helps your mind wander as you embrace the excitement that comes with it!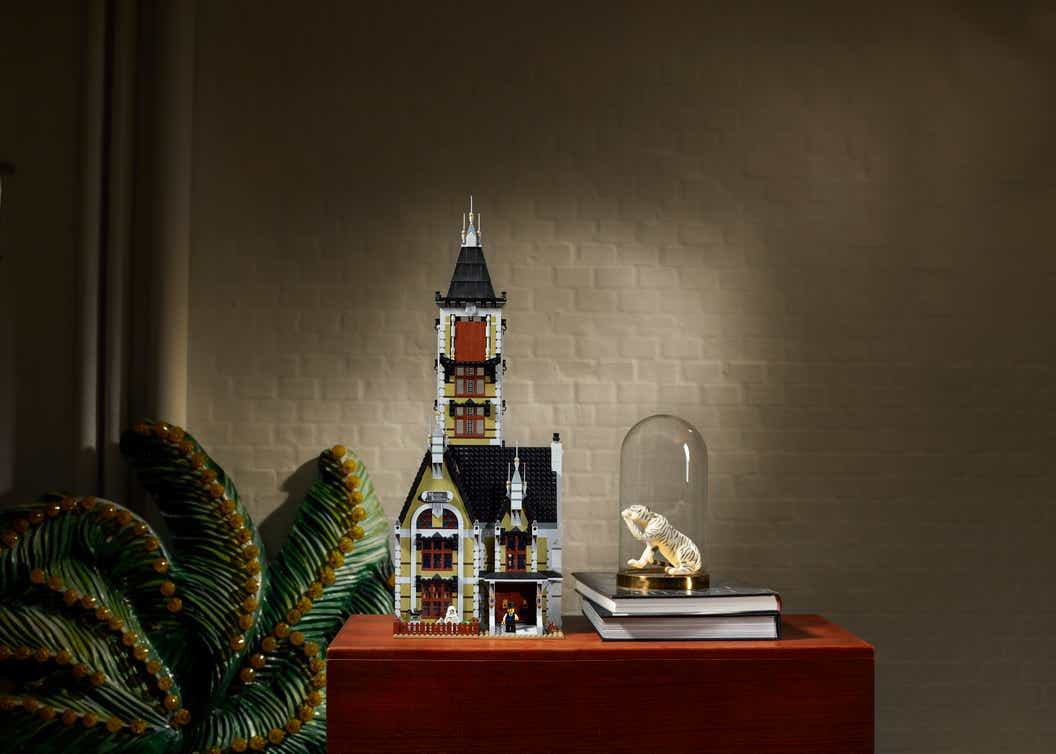 Things To Look Out For In the LEGO Haunted House 10273 Set.

Before you go ahead to make a purchase of this set, below are some of the things to expect from it.

1. Every Eerie Detail Contained In The set, Makes You Connect With the Intended Story.

Most times, we get attracted to something, and then all of a sudden, we are losing interest. This is because there are certain factors that contribute to an individual fastly losing their attention in a thing, and poor attention to detail is one of them.

Having a playtime with this particular set of the haunted house is all shades of fun. When you are in the process of building with the haunted house LEGO parts, rest assured that you are going to have a swell time placing them together because you wouldn't have any need not to. The ghost parts are so real that you can easily tell what was in the creator's mind when he was creating.

2. After building, a door which serves as the entrance to the house opens up, with this signal, you are free to make adventures.
During the time of your adventure, you get to closely see the details put in to make the ghosts of the haunted house look alive. It's totally a new thing to experience, I tell you.

3. Expect To Experience Pleasure.

Having paid close attention to this LEGO set, I can't help but notice that it is indeed filled with surprises that graciously splash pleasure alongside. The designs are so outstanding and you are one that is easily moved by aesthetics, then this will surely grease your taste for pronounced beauty.

4. Expect To Experience and Give Surprises

By Surprise, I'm referring to gift ideas. Now, you might know someone that is obsessed with things that are channeled towards horror, and you are wondering what kind of gift to give to them on their special occasions, I bet you haven't thought of this gift as a "model". This can help you bond with that special person on their day. It's creepily surprising and it can be great for people who want to try out something new, strange, yet beautiful, the LEGO 10273 Creator Expert set is your go-to.

5. It Is Also Child friendly

Despite it being all adult-like and scary to an extent, children can also get all the hot stuff from it. It's filled with features that can make a child's play fun and groovy. The haunted doors, free-fall ride, and a cursed painting are all included in some of the wonderful features a child gets to connect with, in this set. You can consider this a thrill set for your young one. It can make a great gift for just anyone including the mini you. Halloween gifts aren't excluded too as this seems to be a perfect fit! I know you never included this in your strings of options, but it's worth the try.

6. It Is Great For Home Designs

Now, for people who are totally obsessed with letting their space exude their face, this is something to look out for. This is for people who absolutely love everything about ghosts and creepy things alike; you can easily mount the set in your home and make people understand easily, the kind of things you love to have.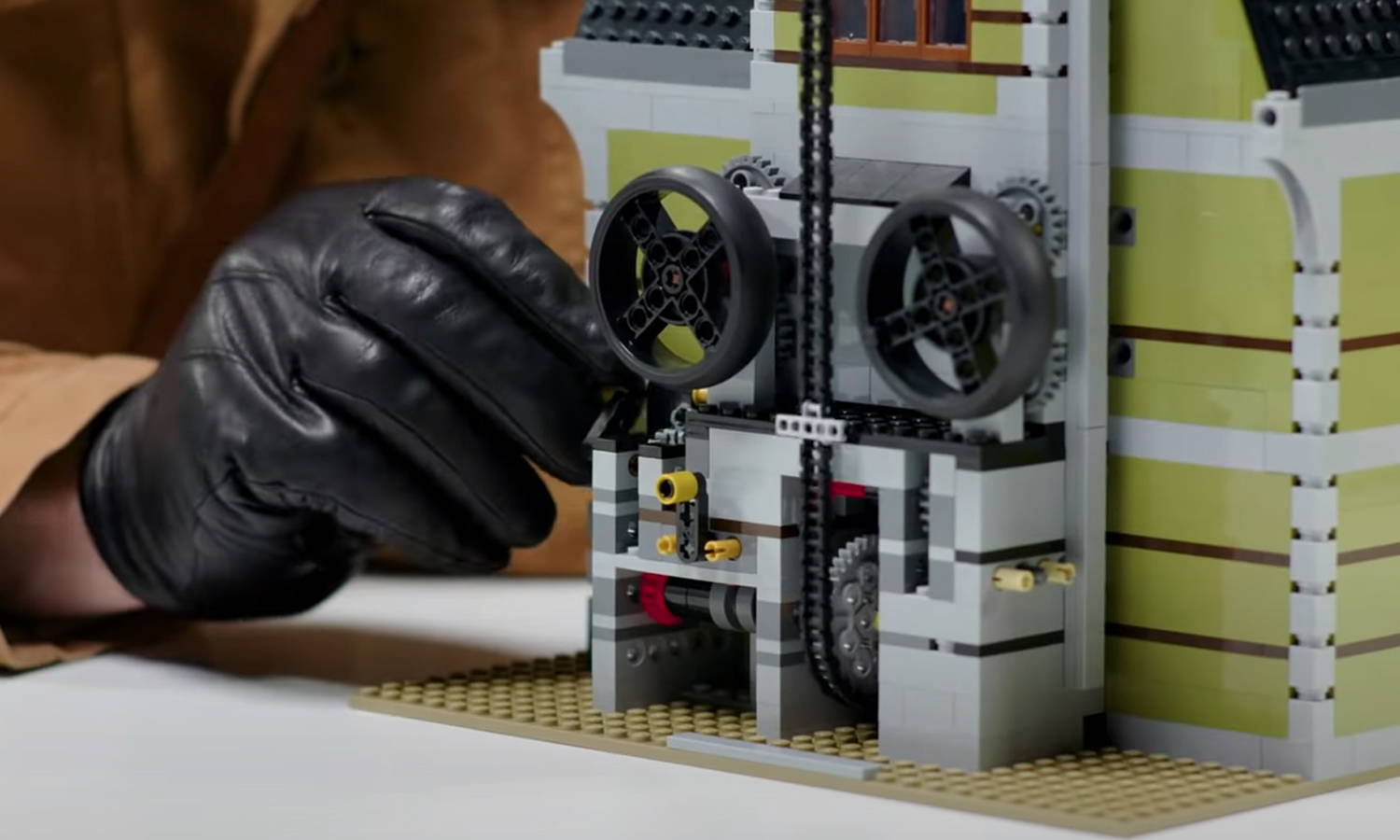 If you are going to be building with this set, it's important to note that it could get challenging and tiring at some point for you. If you are one who's in the habit of looking for a less challenging set, steer clear from this particular Lego set, because it's not going to be as fulfilling as you envisioned. You should try something else.

However, for people who believe that maturity comes with more work, this can serve as a great bet because it's rated 18+ which makes it an adult-ish set. It's highly recommended for you, who's interested in looking for something that engages you more during the process of coupling

I also think that the mini-figures are great judging by their features ( could be different for you though). Looking for a LEGO most sought after the set? This set might be joining soon, as I think it's going to be one of the very recommended sets by the time it's fully available and more people get to lay their hands on it, just wait!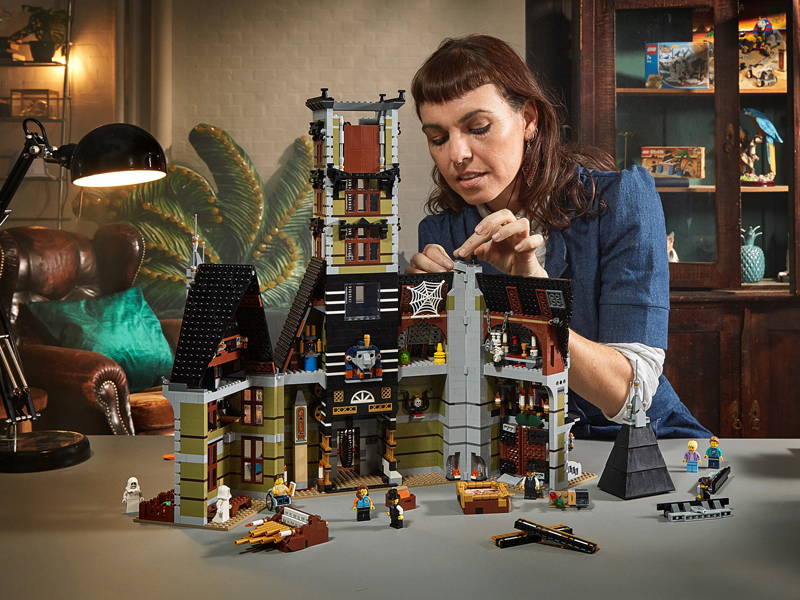 Being a newly launched set, you might have some doubts about the overall characteristics of this set and that is why I'm going to be listing them below:

1. The haunted house creator expert set comes bearing a battery. It features a light brick and that is where this battery is located. There is coffee-table-style, a guide, or a set of instructions to teach you how to properly set up the kit included in the package.

2. When it comes to measurement, this set measures about over 26.5" (68cm) high, 9" (25cm) wide and 9" (25cm) deep. With this measurement, I bet it's going to be sort of a high-end task for adults who are going to be exploring with it. Also, the measurement goes far to portray this building model as a very big one. Hmm, does this mean that we are going to add to our LEGO gallery, another big set? Well, so it seems!

3. There are Easter eggs that can be found in this set

4. The 10273 Haunted House set is a very hard one but its features ultimately stand out and that is an integral part of it.

5. Its 360-degree build coupled with a dollhouse makes it a wonderful item to be put on display. The 360-degree build helps to give it that detailed look that emanates from all angles.

6. It has a very high tower. The height of the tower helps to illuminate the already visible beauty of the building.

7. It sits on a base that is of the square shape. Sizing 16 x 16 stud bases. Again, This explains the height making it stand very tall above every other big set that's in the same standing position as it.


Every LEGO set comes with a certain number of building parts and this isn't excluded. It contains 3,231 pieces. This is a further justification that this is true, a big play kit.

Just as mentioned earlier on, this set is yet to be globally available but however, you can easily get the LEGO creator expert haunted house 10273 set at the Online LEGO Shop, it's especially available for VIP members of the LEGO shop.

There are no definite prices yet, but for the time being, here are the prices you can order it for, depending on your country of residence:

The US $249.99 – CA $299.99 – DE €229.99 – UK

£209.99 – FR €229.99 – DK 1799DKK – AUD

$349.99. The prices listed only shows that every country has a price they are going to be purchasing it for. Every detail about pricing you need to be aware of concerning the LEGO creator Expert haunted house set, are readily available on the Online LEGO Shop.

The 10273 set is a special one made to inspire adults with special pieces of construction. LEGO fans who are obsessed with creativity and beauty are already waiting to jump on this great offer. We can't wait for it to get to Amazon!


We have the best collections of LEGO lights for your LEGO. Who wouldn't want to beautify their LEGO sets with these creative lights? Virtually no one. Check the amazing collections and contact us. We will love to hear from you.