LEGOland Parks in America — Description, Hotels, and More
Thinkingof an awesome outing idea once all this pandemic saga is over? Do you want togive yourself or your family a nice and awesome treat to relax your minds onceall this is done? Well, I have good news and better news for you.
Ithas been a really rough and frustrating four months since the coronavirus cameto challenge our peace of mind and comfort. No place felt safe except for ourhomes. Hopefully, that will change soon enough and when it does, you're goingto need a chill time to cool yourself off the stress of the past few months.LEGOland is just the place to do that.
Inthis article, we'll be reviewing two of the most awesome LEGOland parks in theworld. These two parks are in America. There are only 8 in the entire world butAmerica has two of these awesome wonders. At the end of this article, we willalso take a little peek at the other 6, but just a little glance. So let's getunderway. . .

Talkabout an awesome wonder and this amazing park would come out of your mouth morethan twice in a short conversation. That, of course, is if you have visited. Idon't see why you shouldn't do that once you get the chance.
Idon't know what awesome places you have been to but I can assure you that theywouldn't be strong contenders against this awesome park. LEGOland Californiawill give you a fun-filled day and a breathtaking experience and all you justhave to do is visit.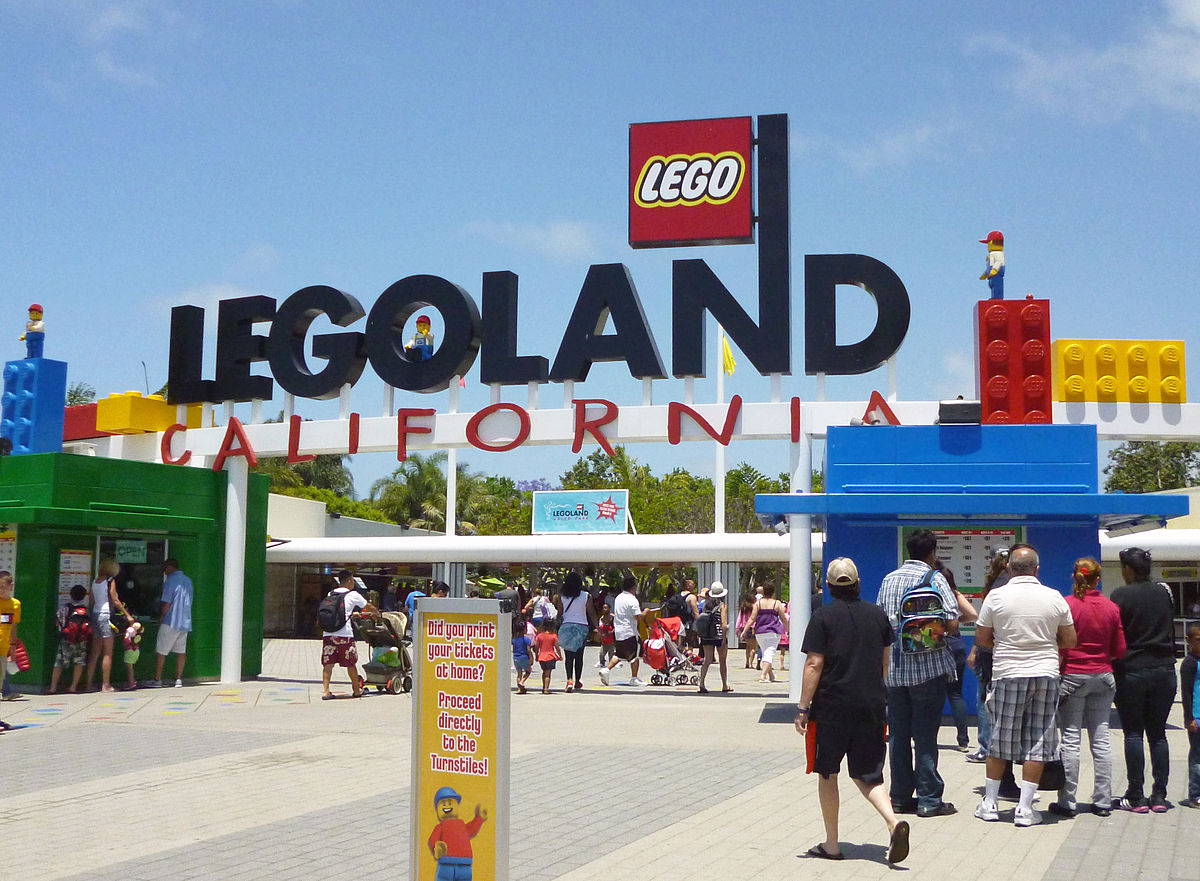 Takeyour children from ages 2 to 14 on a trip to the park and they'll talk about itfor years, as a matter of fact, they would want to go back over and over again.Yes, the park has that effect on kids.
Thistrip would be 10 times more fun for your kids if they're actually LEGO lovers.If they have had to build LEGO structures and played with some, they would bethrilled to see a few of the structures that they have probably built in biggerand amazing forms. Your child needs to have that experience.
Thepark was opened on the 20th of March, 1999, and has since been a really amazingcenter for fun and happiness. Over 1.4 million families go to tap into that joyevery year, most of them get to visit again. You would love to visit again onceyou give it the first try.
Location
One LEGOland Dr, Carlsbad, CA 92008, UnitedStates
Opening time
Thepark opens all year long, except for times when terrible issues like the globalpandemic rock the world, and since the park has been open, that has onlyhappened once.
Thepark is currently closed now, however, once it is open again, services startfrom 9:00 am and end at 8:00 pm. During special holidays, this timing mightchange so you might wanna listen out so as to not miss out on the fun.
Attractions
● Citizens Cafe: are you thinking you'll ever be hungry whenyou visit LEGOland California? Well, you're just way too wrong. Locatedprecisely inside LEGOland California, Citizens Cafe is a restaurant thatprovides food for LEGOland visitors all day long. You get to either eat in ortakeaway.
● DUPLO playtown: your kids are going to love to takethrilling adventures with all the rides in LEGOland California, especially theones in DUPLO playtown.
● LEGOland California castle hotel: you don't have to worryabout where to sleep if the night meets you and you can't make it home. We allknow you wish the adventure would never end but sleep and relaxation are partof the package. LEGOland California castle hotel is located right inside thepark so you don't have to journey too far to get a beautiful and comfortableplace to sleep. You probably may also decide to visit the park and go one dayearlier so that you can have your fun earlier the next day, the hotel was builtwith just that in mind.
● LEGO CHIMA wave pool: a refreshing way to cool off after along day of exhilarating fun, wouldn't you agree. The wave pool offers you andyour kids a fun experience as well as a cooling system. It is an awesome eventto engage in.
Othersinclude Ninjago Kitchen, Pizza & Pasta Buffet, Ocean Journey Cafe, Sea LifeAquarium, and Skyline Cafe. It is worthy to note that none of these awesomesites are rated anything below 4.5 on Google by people who have actuallyvisited. As a matter of fact, Citizens Cafe had a 5-star rating so you're sureyou're in the best hands.
Hotels near LEGOland California
Forthose who may not want to stay in LEGOland California castle hotel for anyreason at all, here are some amazing hotels in Carlsbad that surround the parkthat you can visit. The following are some of the best: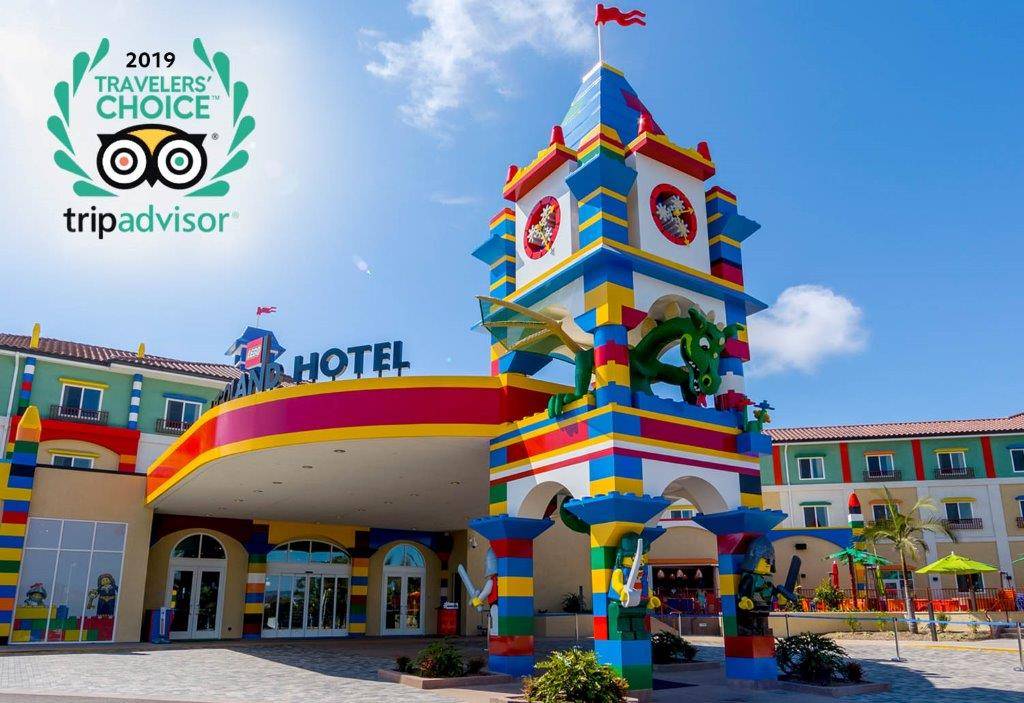 ● Welk Resorts, San Diego: this hotel is one of the best inCarlsbad and features swimming pools, tennis courts, golf courses, whirlpools,free-wifi, free parking, food and drinks and so much more.
● Hilton San Diego/Del Mar: another comfy hotel aroundLEGOland California that offers amazing benefits including hot tubs, outdoorswimming pools, free WiFi & parking, food & drinks, and they allowpets.
● Best Western Hotel Del Mar: your family can take comfortableshelter at this hotel before or after the adventure at LEGOland California. Thehotel features a hot tub, an outdoor pool, free parking and WiFi, food anddrinks, and fully air-conditioned rooms.
Otherhotels close to LEGOland California include Sheraton la Jolla; Riverleaf innmission valley; La Quinta, Best Western yacht harbor hotel, Kings inn, and manyothers. You just have to look.
Makeyour visit to LEGOland California an awesome one by starting now to prepareyourself for that awesome and thrilling adventure with your family. I canassure you that it will be an experience that you cannot forget in a hurry.
LEGOland Florida
Doyou live in Florida and want to get a taste of the awesomeness of LEGO? Or areyou thinking of an amazing day out with your family? LEGOland Florida is anawesome idea for you.
Kidslove adventure, even adults too and guess who's not different. . . Of courseyou. Take your family on this thrilling and exciting experience this year andyou will be glad that you made that decision. LEGOland Florida is now open toreceive visitors and you don't have to worry about the virus, stringentmeasures have been put in place in the park to ensure that visitors have fun tothe fullest without any fear of contracting the virus.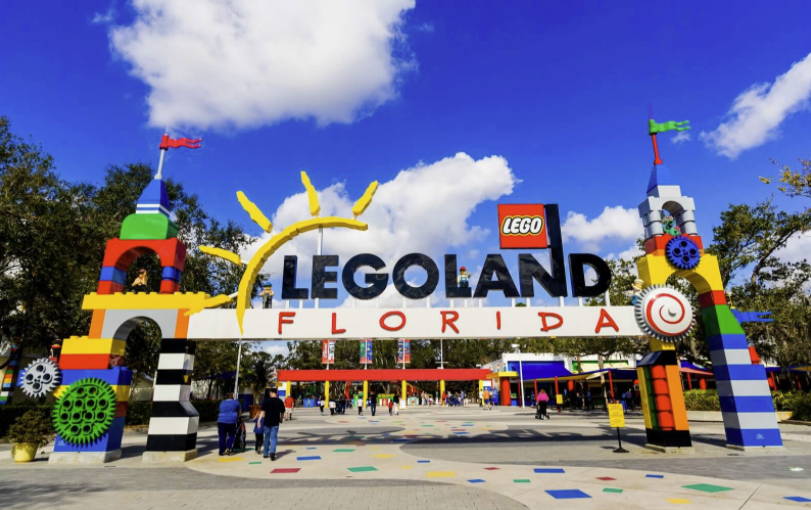 Thepark was opened on the 15th of October, 2011, that's around 9 years ago and hasoffered the people of Florida and other tourists from all over the world anexperience that they will never forget. It is the second-largest LEGOland parkin the world and entertains millions of visitors every year, many of whom keepon visiting every year.
Thepark has up to 29 attractions including water rides and rollercoasters thatwill sweep you off your feet 'literally'. Let's take a much deeper look at whatthis amazing park houses.