Feel the holiday spirit when you build the LEGO Winter Village Station 10259 Set.
By

Eve Alessa Arevalo
/
November 09, 2022
Life in the city could be fun and a little bit distracting. There is work and more work that it could be very difficult to take a break. The holiday season is almost here, and many wonderful places are waiting for you to visit. Which part of the city are you planning on visiting this holiday season? Well, there are a lot of cool places in the US and Europe to visit this Holiday. But have you ever thought of visiting home? Spending the Holiday with your parents in the village wouldn't be such a bad idea. Life in the village during winter is so serene. The atmosphere is so calm and relaxing, with little or no noise caused by vehicles moving. Well, you may not be feeling the urge to go home this Holiday, but maybe the building of a new Lego set will change your mind. What did Lego set? You may wonder. Well, you guessed currently, it's the Lego Winter Village Station 10259 set. This Lego set has lots of cool details and features that make it look amazing.

The set is designed to replicate an actual Village Station during the winter perfectly. The set even features a Bus Station and an actual bus ready and waiting for passengers to board. The set is very colorful and will stand out among other Lego sets. The set is also fun for kids to build from scratch. The set offers many features designed to keep all builders engaged for a long period. If you have kids who love Lego, you could also get them this set as a nice gift this holiday season. Building this Lego set is not only fun but will also ignite your desire to visit home. How will this set achieve this? Stay with us as we look at this set's cool features that make it look amazing. We will start with the Lego sets-building experience.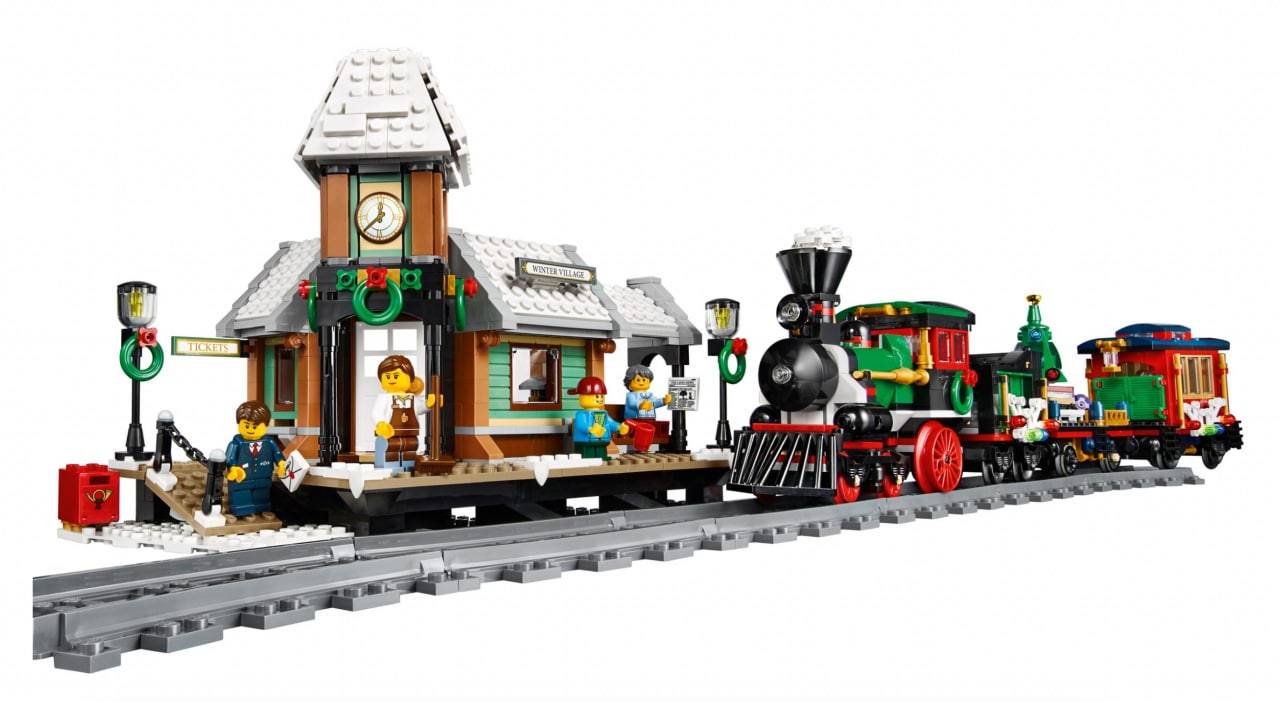 BUILDING EXPERIENCE FOR THE LEGO WINTER VILLAGE STATION 10259 SET.
The Lego Winter Village Station set offers builders a satisfying building. The Lego set comprises over 900 brick pieces distributed through about six numbered bags. The set building can be divided into three. The building of the Bus Station, the Bus, and the Track. You could build the Bus Station first, and then the Bus, before building the Track. You should build the Track last because it's the easiest build. Most of the steps used in the building of the tracks are repetitive. The Lego Winter Station, on the other hand, offers more fun and technical build. The set uses lots of cool features, making overcoming obstacles fun. As you build this Lego set, you will notice lots of cool features which make this set stand out as unique. One of the coolest features of this set which makes building it very fun is that you can build this set with more than one person.
How is this possible? Well, it is possible thanks to the fact that the Lego set comes with about four separate instruction manuals. Each of the instruction manuals is designed for the building of one of the sets. This means you could work at the Bus Station, while your friends could work on the Bus and the Tracks simultaneously. This cool feature is designed to help speed up the whole building process. If you decide to build this Lego set as a family, it will be fun and a good way to teach your kids the importance of teamwork. Overall, the Lego Winter Village Station set offers you the opportunity for a fun and captivating building experience. The set is fun and offers builders an amazing display which would make you want to visit the village this winter. What are some of the cool features this set comes with? Let's find out in the next section.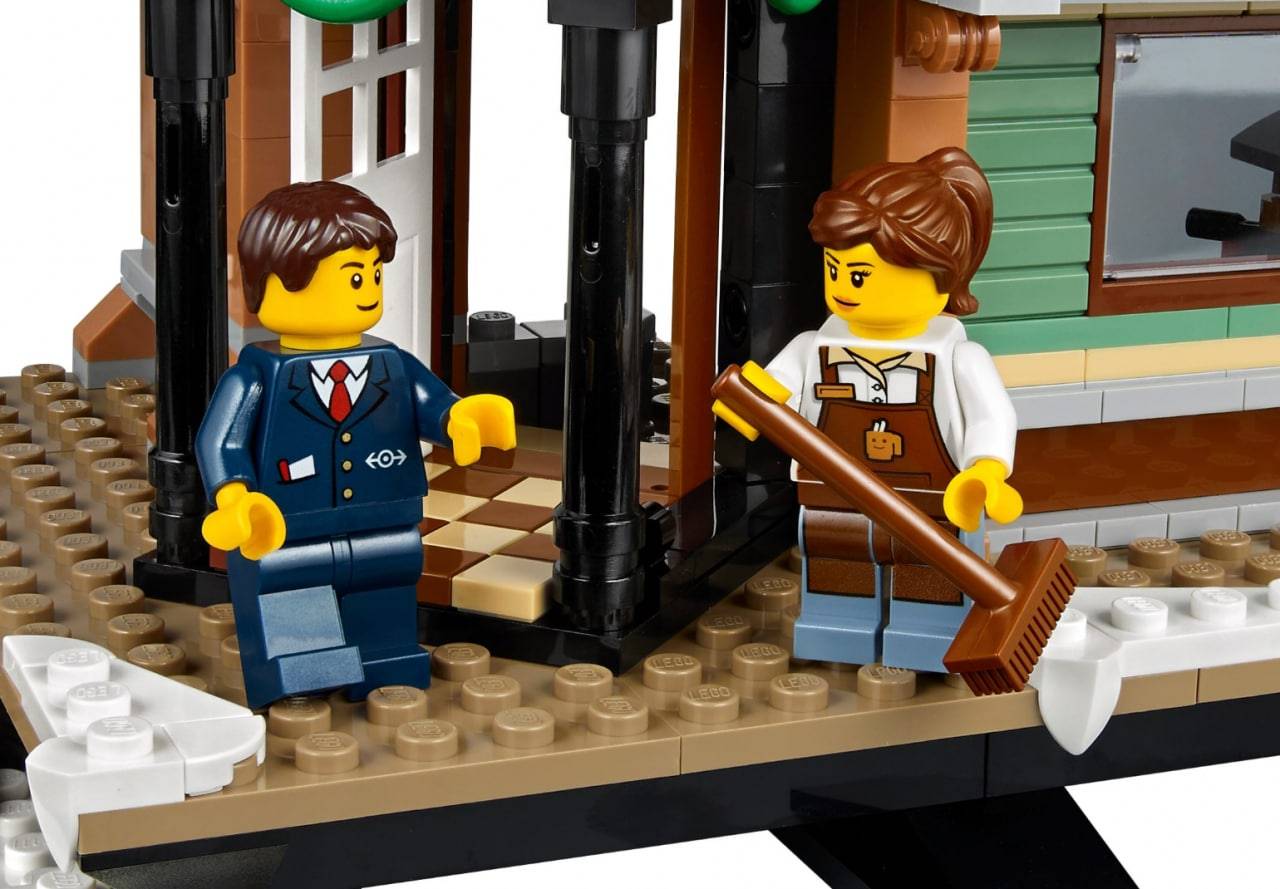 AMAZING FEATURES FOR THE LEGO WINTER VILLAGE STATION 10259 SET.
FOUR IN ONE SET.
The Lego Winter Village Station set offers four separate buildings all in one. This means you can bring to life four different sets in one. The set allows you to design the Bus Station, the Shop, The Small House at the Station, and the tracks. The Lego set is just awesome, and for what it's worth, you could display this Lego set as you deem fit, making the set even more breathtaking. With this Lego set by your side, you can feel the eternal urge to visit home this holiday season.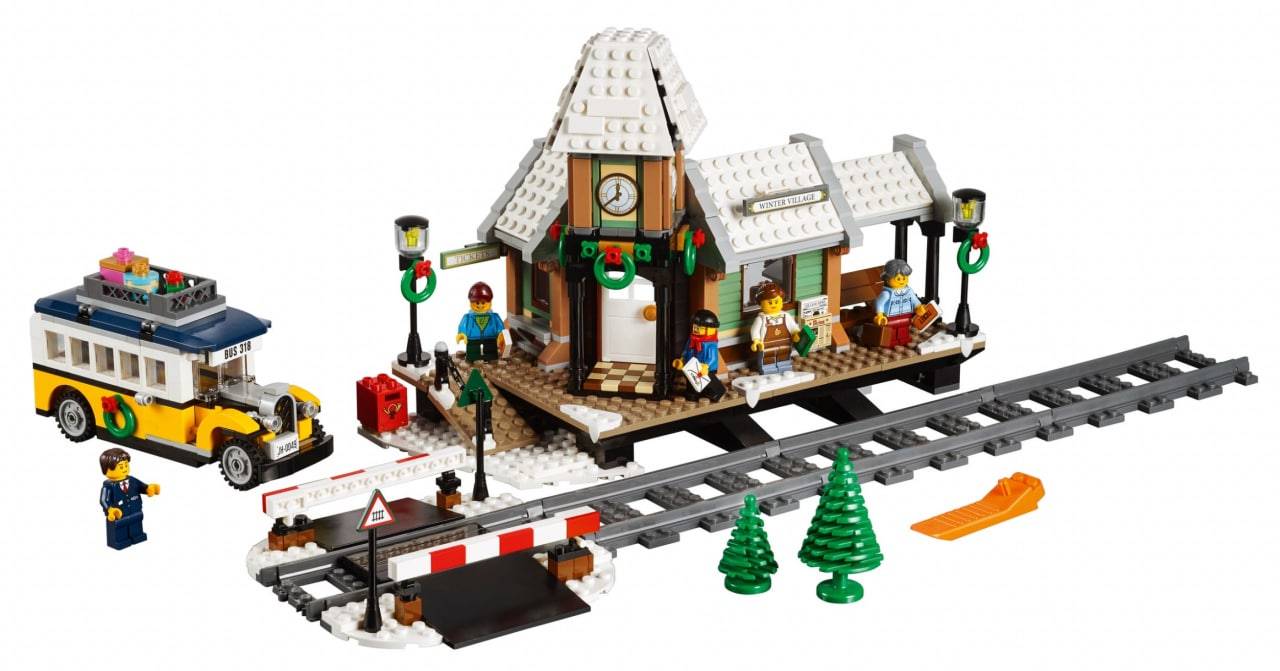 MINIFIGURES OF TRAVELERS.
The set also features nice Minifigures to accompany this Lego set's amazing looks. The Minifigures are three in number. The Minifigures add to the beauty of this Lego set and make it possible for you to engage. In a lot of fun and games. You could create epic scenes from your favorite holiday-themed movie. This Lego set Minifigures could also be fun for kids to play around with.

TOP QUALITY MATERIALS.
Aside from the fact that the Lego set offers great features, the set is also designed with the best materials. All materials used in the building of this Lego set have been tested to ensure they are safe and very durable. This means that you could engage in the building of this Lego set without fear of the set falling apart. The Lego set also attaches and detaches with great ease. This means that if you run into any trouble while building, you could easily detach the side with the problem and fix the issue. This cool feature could also come in handy when you decide to transport the set from one place to another. You could easily detach and reattach the set once you have reached your destination. The Lego set has also been tested to ensure it is safe and could be worked on even with kids around. The only precaution would be to build it on higher ground, especially when you have toddlers around.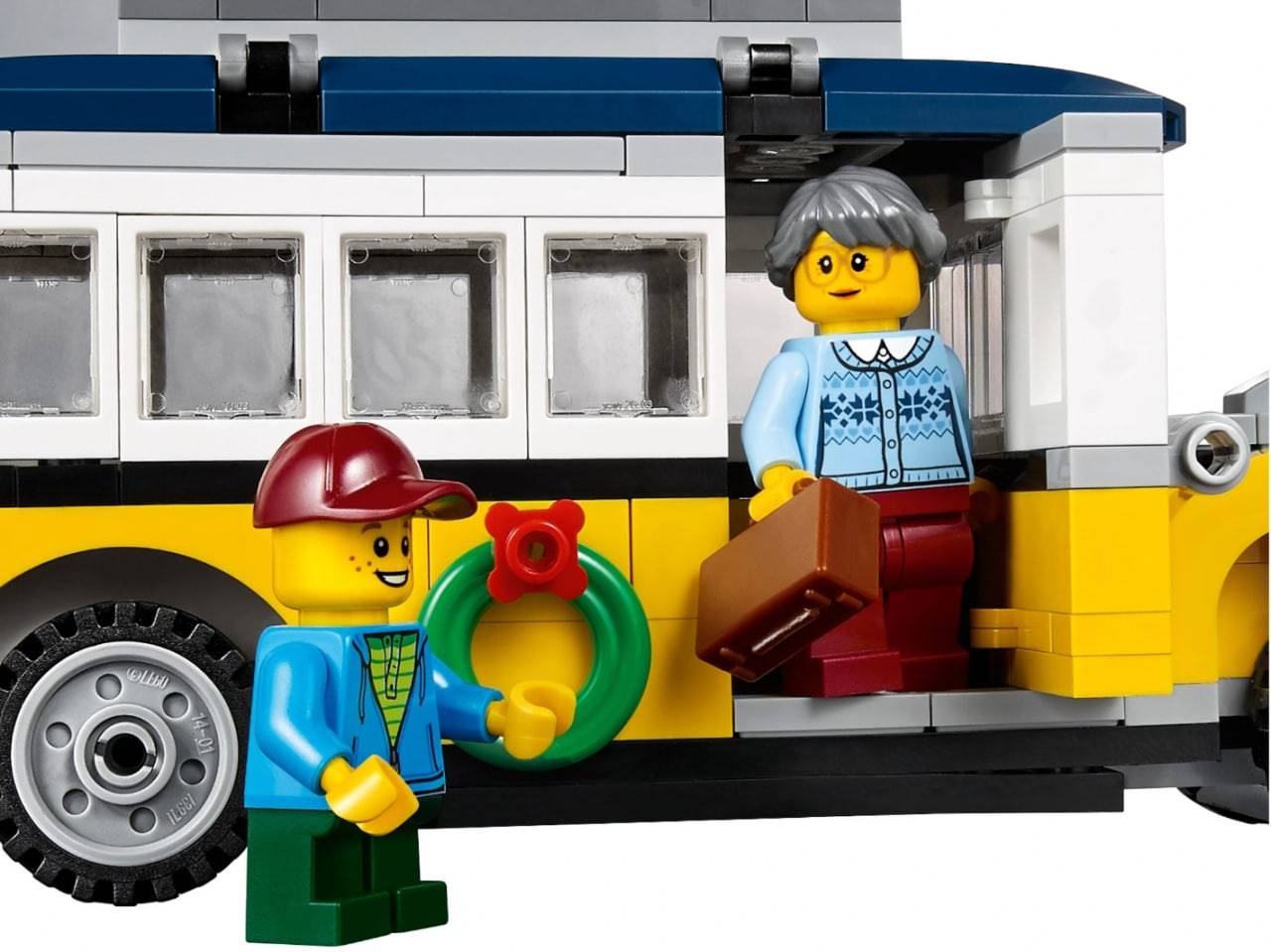 SET SIZE.
The Lego Winter Village Station set comes with a total of about 902 pieces. These pieces help build all the amazing features of this Lego set. When completely put together, the Lego set could be pretty sizable. The Lego winter village station measures about 7 inches high, 11 inches long, and 5 inches deep. While the Bus measures about 3 inches high, 5 inches long, and 2 inches in dimension. All these cool measurement makes this Lego set. An amazing display masterpiece.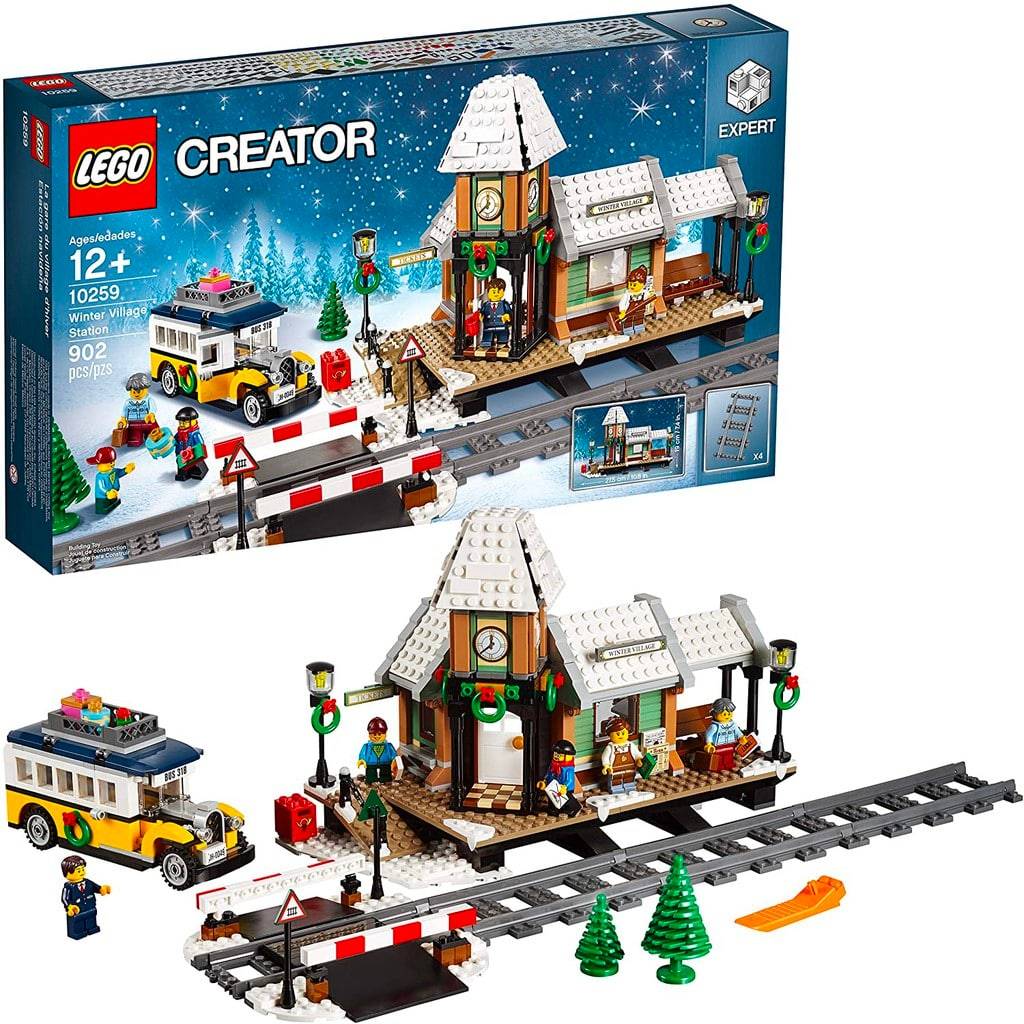 SET PRICE.
You could purchase this amazing Lego set directly from the Lego website. You could also gate it at any other online toy store. The set is sold for about 200 dollars but could cost higher in the United Kingdom or other parts of Europe. Once you have successfully purchased this set, you could also include our amazing Lego lights to help make the set a lot more beautiful.


MAKE YOUR LEGO WINTER VILLAGE STATION SET EVEN MORE BREATHTAKING WITH OUR AMAZING LIGHT KITS.
The Lego Winter Village Station set already offers an awesome display. But you could make this Lego set look even more amazing with the help of our special lights. Our Lego Led lights are designed to make any Lego set stand out. It also helps bring out some of the most hidden details in the Lego set. But if you are new to our Lego lights, installing them could pose a challenge. Let's look at a few suggestions to help make this process easier.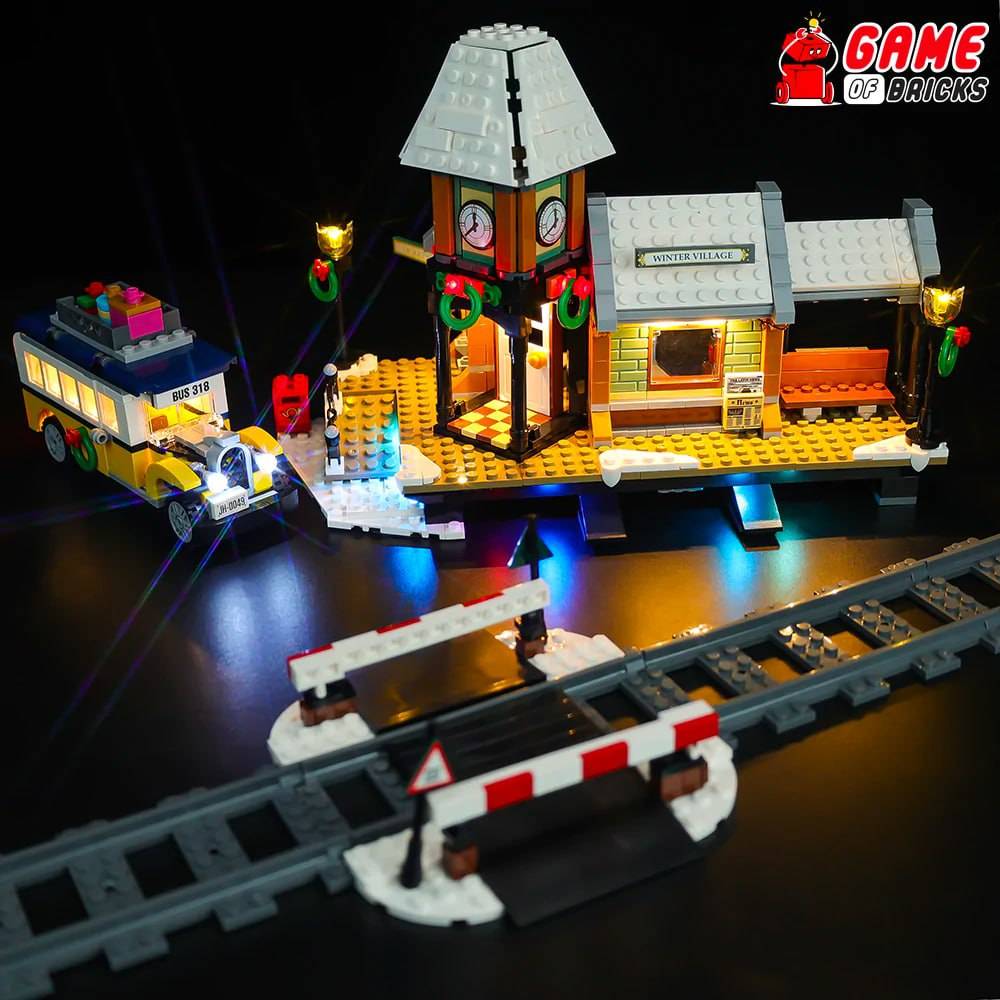 INSPECTION.
As soon as your Lego lights arrive, it would be safe for you to take a few minutes to inspect them. This ensures that all shipped lights and accessories look and are in perfect condition. It is not unusual for light kits to sustain damages during shipping. This is because our lights are very fragile. So to ensure you get premium quality Lego lights, make sure you inspect your package. If you notice any damages during the inspection, request a replacement using your 30days warranty card.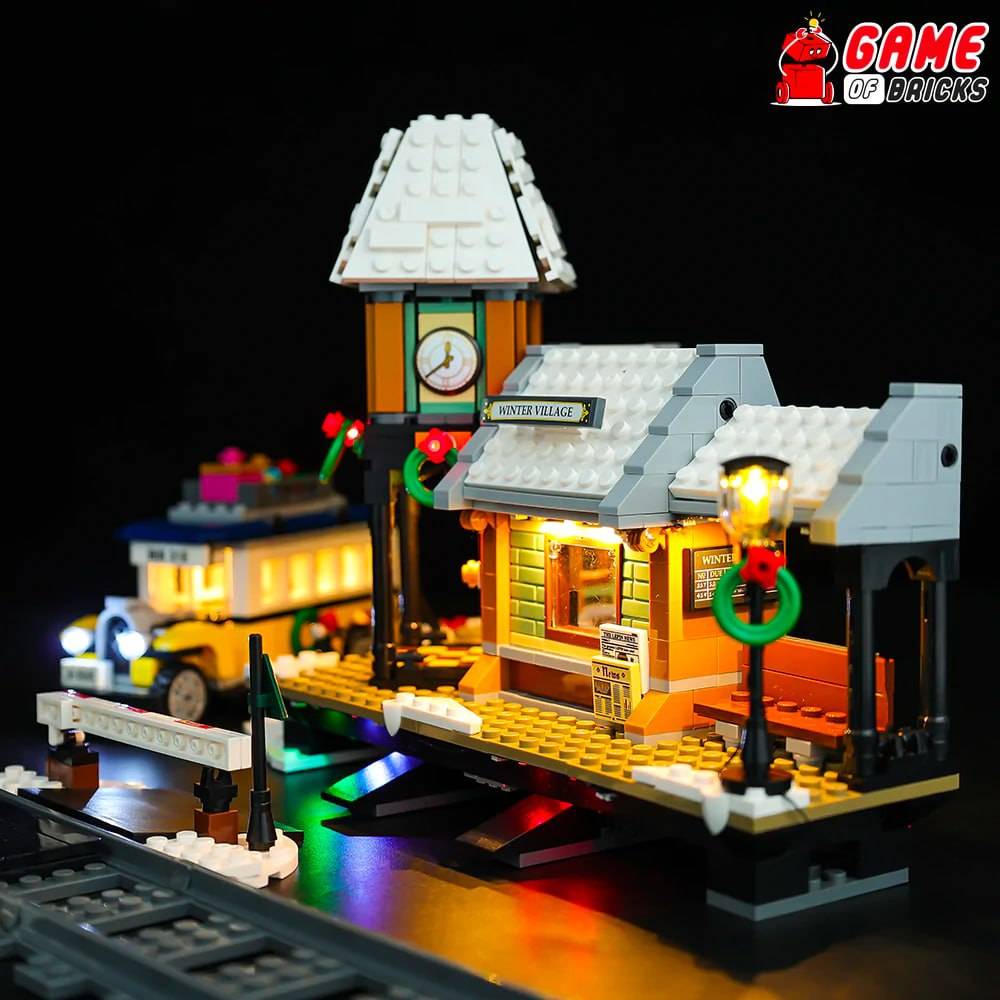 INSTALLATION.
Well, if you are new to our Lego lights and don't know how to go about it, we have covered you. We have included a manual as part of the light kit. This manual is well-detailed and will help you get the most out of your installation process. As you work with our lights, remember that they are fragile. So ensure to handle them with care.
TEST RUN.
Once you have successfully installed your Lego lights, it's time to find out if you have done a good job and if your light kit works. To do this, try putting on and off your lights using your remote. Also, try living it on for some time to check the stability of the lights. If the lights are unstable, find out through the manual if that's part of the features. If not, find out why the lights are not stable. It could be a connection issue. Once you notice any issues with your light kits, try and fix them. If not, put your Lego set on display for all to see.