LEGO-themed Father's Day Gift Ideas
By

Nikita P.
/
May 22, 2020
LEGO building bricks have become very popular over the years. Talking to a random person, you may hear that it has been the number one brand for making children toys from bricks. Yes, they have mastered the ability to surpass their counterparts by utilizing unique ideas of making beautiful toys with bricks. It may also interest you to know that these bricks are more than just toys.

What the majority of people think is that LEGO is meant for kids. However, it is far from that as LEGO transcends age. Anyone can use LEGO; kids and even adults. You may have disregarded them as simple bricks kids play with. One thing you may not know is that constructing something out of LEGO bricks is very difficult. Apart from that, it also takes time. This is why you see a satisfied look on anyone that finishes a LEGO project.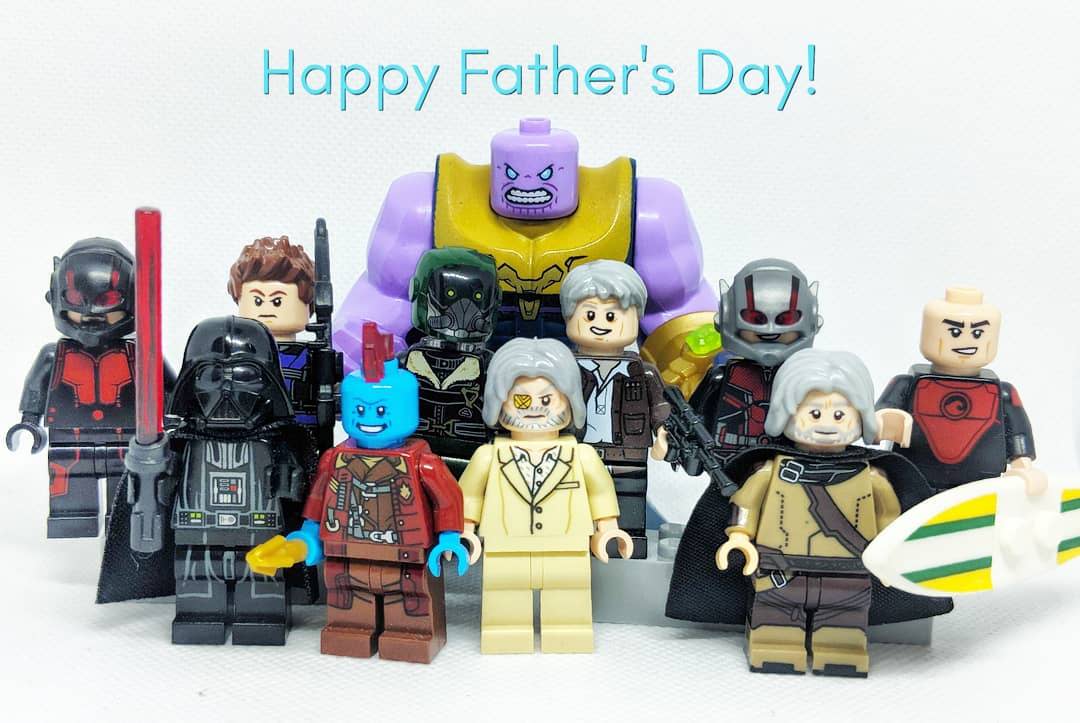 Father's Day is fast approaching and what have you got for your dad? You shouldn't let this year's Father's Day bypass you just like that. You have to make it special for your dad or whoever you classify as a father-figure.

Guess what? You can make the Father's Day event a LEGO-themed one! Well, how's that possible? It doesn't mean you should fill up the house with LEGO bricks? You can just give your father a LEGO-themed gift. There are several ideas you can use to make that special gift. While you can get already made LEGO-themed gifts for your dad, you can also decide to make one yourself. Sit back then, unleash your inner creativity, and get to work with these lovely LEGO-themed Father's Day gift ideas.

What kind of gifts does your father like? cufflinks? ties? notebooks for work? food? Well, it can be a little difficult to pick out gifts that men like, especially if you are a kid. You might just want to impress him on Father's Day and make him feel loved. Also, note that you don't need to break the bank to give him gifts and make him feel special. Some of the gifts ideas are very easy to make and I'd tell you that nothing beats a handmade gift. One can see your true intentions through such gifts. Go through and pick out the ones that seem easy to you. You can put them together before the special day. Here are some of such ideas:

1. LEGO Bricks Pen Holder:

Your father can keep this on his desk at the office or in his study room at home. This can be a do-it-yourself project as it is quite easy to make. Well, you can start by picking out his favorite colors from the LEGO bricks. Then you start putting it together, leaving a hole in the middle to serve as where the pens can stay. If your dad likes to draw, he can also store his drawing pencils here. This is a heartwarming gift that you can give to your dad and it would be much appreciated.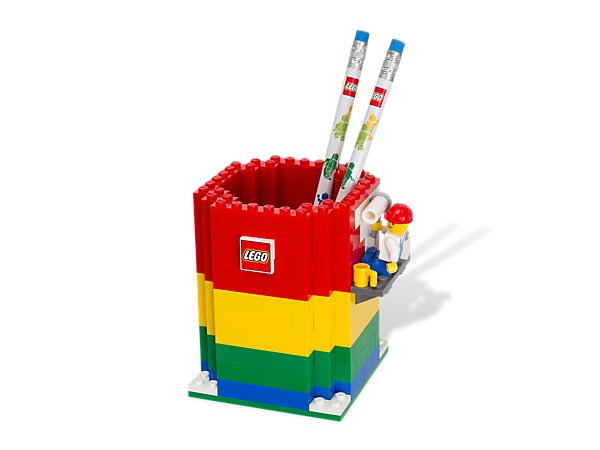 2. Building Blocks Brick Shirt:

I know what you must be thinking! But no, you won't make this short from LEGO bricks. Else, how is it supposed to be worn? You can easily go to a store or mall and ask for this design. It has a pattern of LEGO bricks. Therefore, if your dad is a LEGO lover, he would enjoy wearing it. If you don't see the patterned shirt, you can also purchase t-shirts with LEGO designs in front.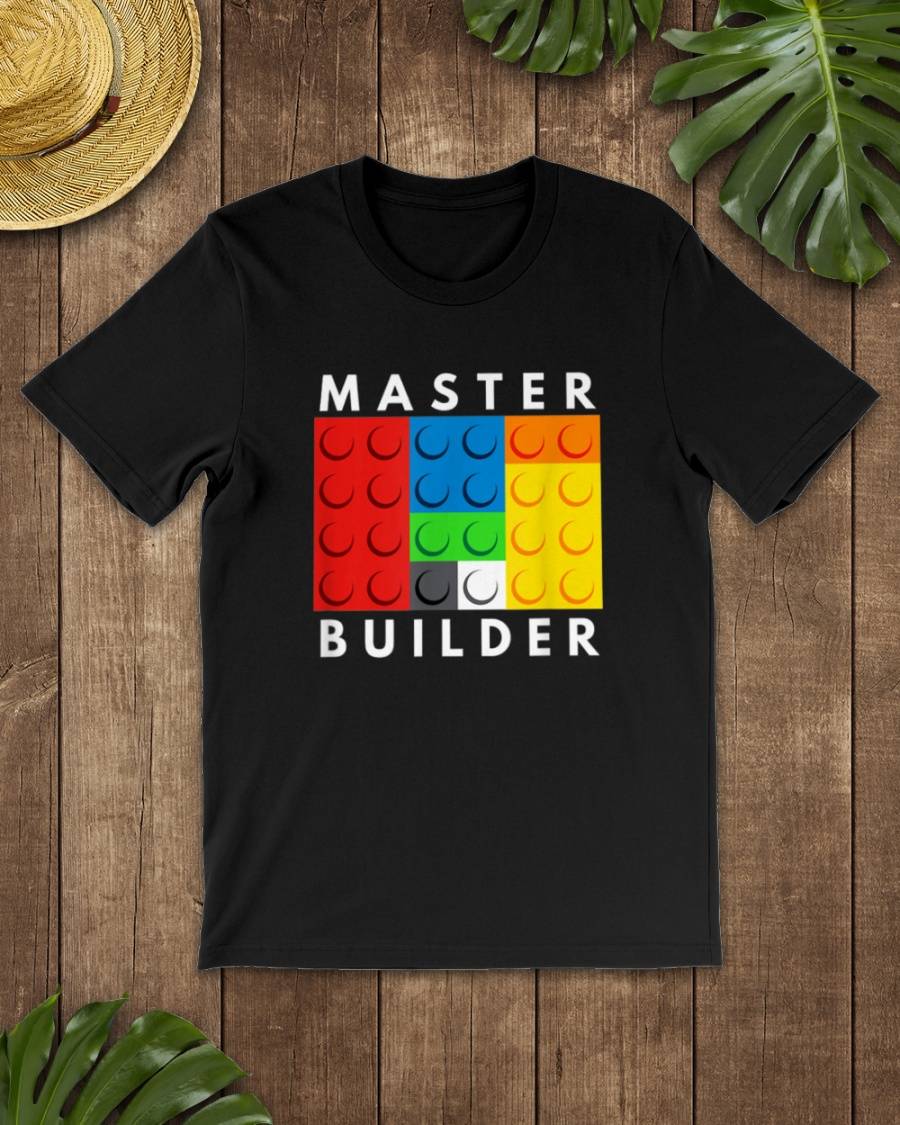 3. LEGO Business Card Holder:

If your dad works in an office or has a firm of his own, getting or making him a LEGO business card holder is a great idea. It would be easier for him to store his business cards and hand them out when necessary. Of course, you know how a business card looks like. Therefore, you should know how the cardholder should be. If you are confused, you can check it on the net. Get your bricks out and put it together to form the shape. You can make one or more. Put it in a gift bag and accompany with a Father's Day gift card.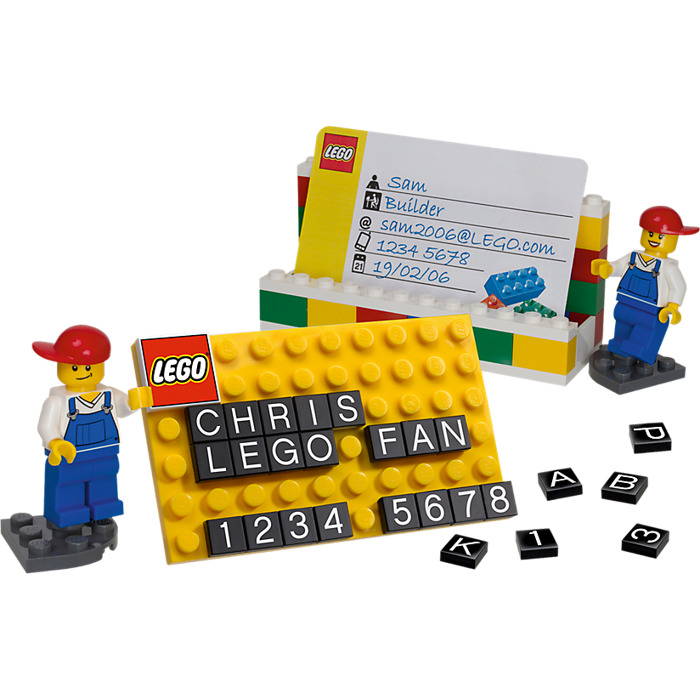 This would be very amazing and would melt the heart of any dad. If you are a mom with kids, you can guide them to make this LEGO Superhero card with LEGO Minifigures such as Batman, Superman, Hulk, and any other superhero character that fits in.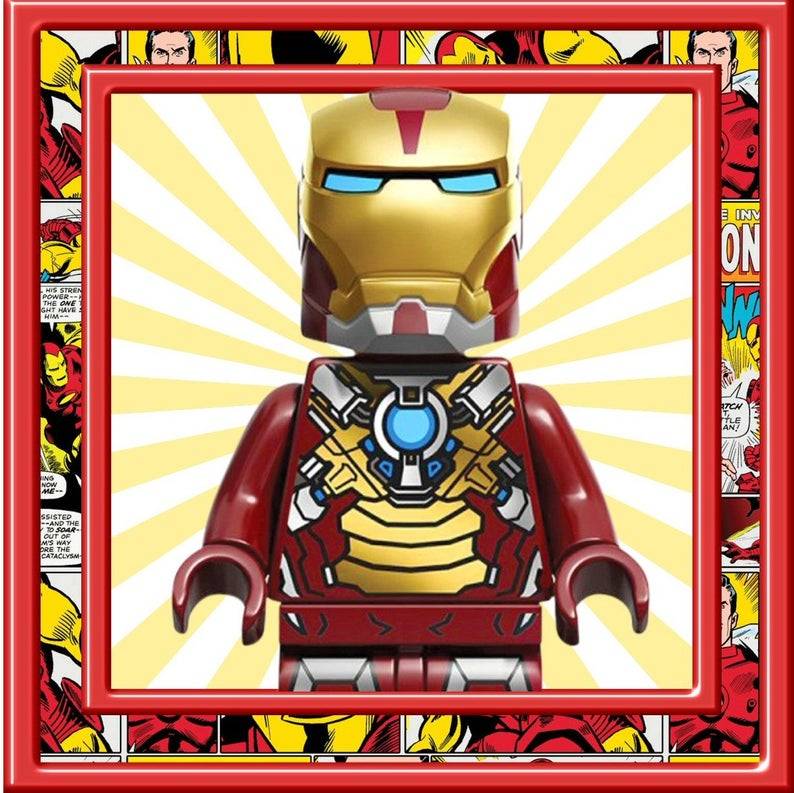 The inscription on the card can go thus: My dad is stronger than Hulk, Faster than Spider-Man or the Flash, smarter than Batman, and braver than Captain America. He's my Superhero. At the end of each superhero mention, you attach the Minifigure to it. It's a great gift that your dad will love.

Getting or making your dad LEGO cufflinks is not a bad idea. Well, there comes a time when a man has to wear a suit. This is if he does not wear suits to work daily. If he does, it is an added advantage. Cufflinks made from LEGO would be a nice gift to give to him on Father's Day. Of course, cufflinks have a way of expressing one's personality. They are subtle and so, will not remove the professional look.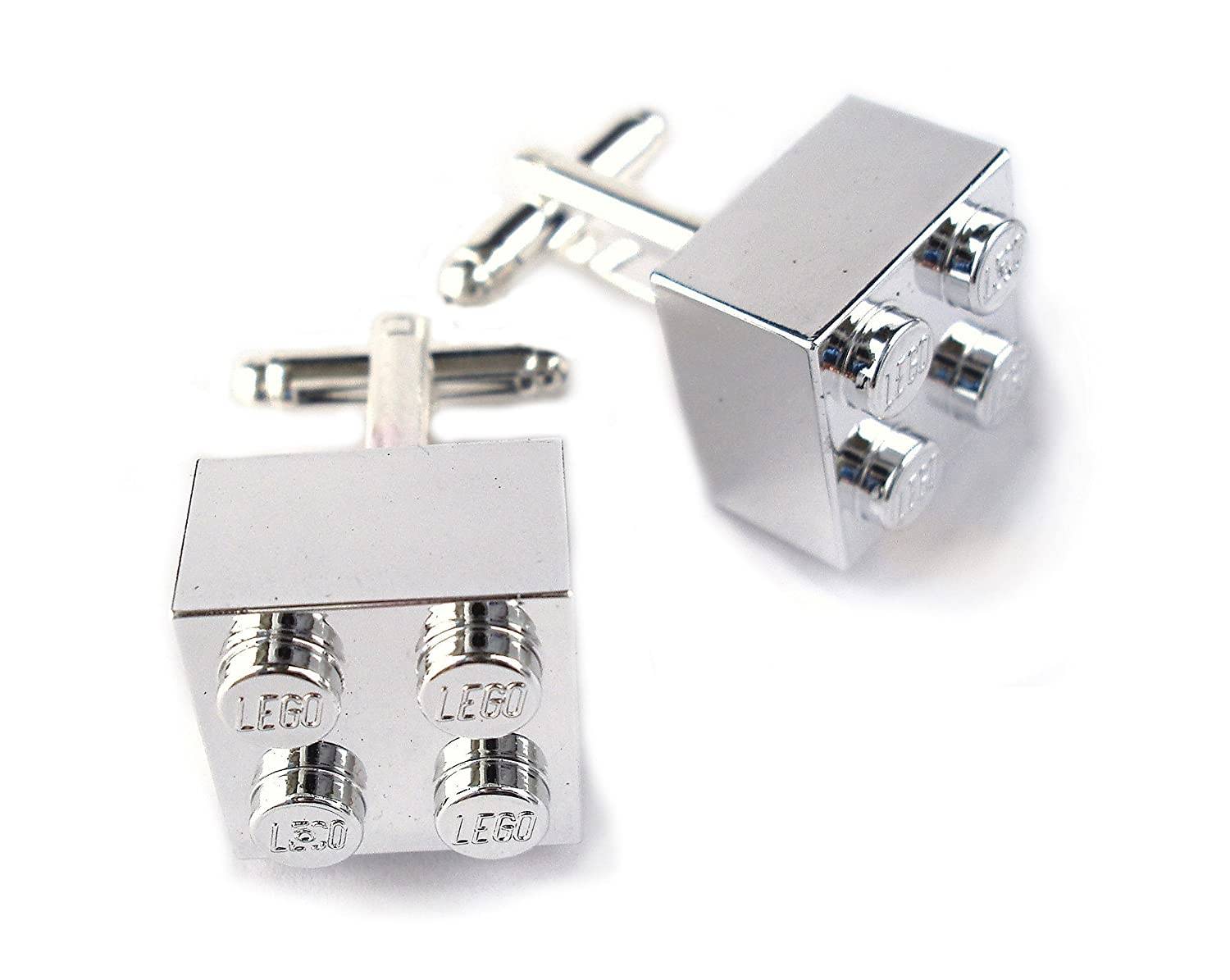 Help your dad remove the clutter from his workspace by making him a LEGO desk organizer. You can check videos for help just in case you get confused. However, it is not difficult to make as it just requires you to put LEGO bricks together in the form of a desk organizer. It is just like a pen holder, but slightly bigger. Here, he can store his pens, keys, paperclips, and any other material that takes up space on his table. With this project, he can declutter his table and make it well organized.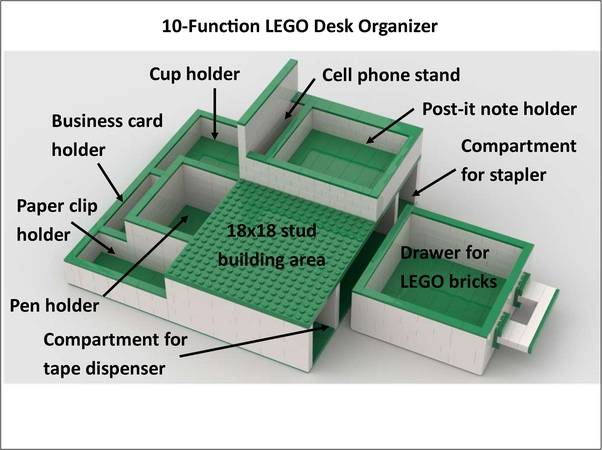 You can never go wrong with a LEGO table. Here, your dad can have a glass of wine or two with his friends. Of course, they won't fail to admire the creativity used in making the table. You can be guided by an older person to make this table. You should first pick out the suitable color of bricks you want. It may just be two colors to give it a unique pattern or it can be more than to make it colorful. Your dad will appreciate such a wonderful and sincere gesture.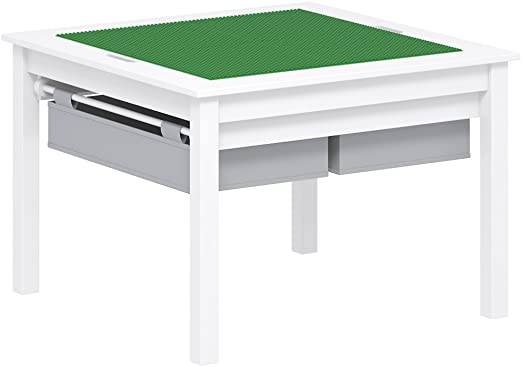 Bow ties are worn to express oneself in terms of creativity. This is why if you look hard enough, you will see different styles and designs. If your dad is an ardent LEGO fan, you can just make an amazing LEGO bowtie for him. Mind you, if he is a LEGO lover, he will love to try it on.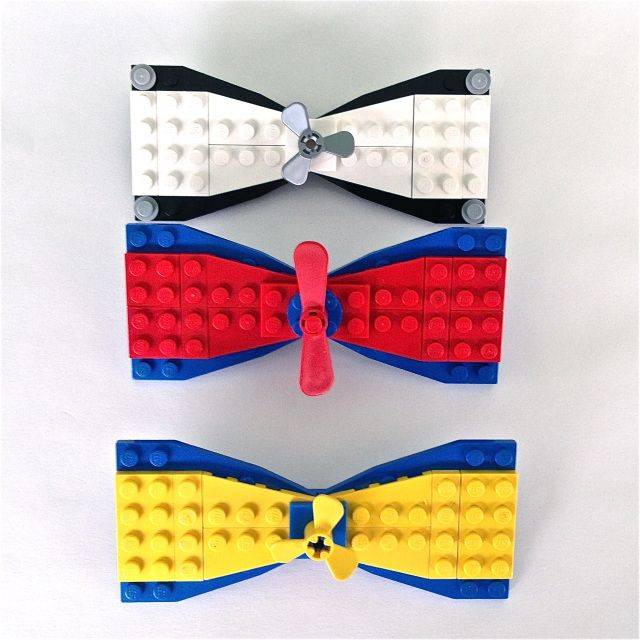 The kids would have fun designing this leg mug for their dad. It can be used as a real mug at home or in the office. You only need to buy a mug of any color you choose. Next is to select LEGO bricks and stick around the mug until it covers up the entire space. It is creativity at its peak that your dad will love. Imagine him drinking a cup of coffee every day with your LEGO mug made from love. That's great, isn't it? Well, you can start trying it out.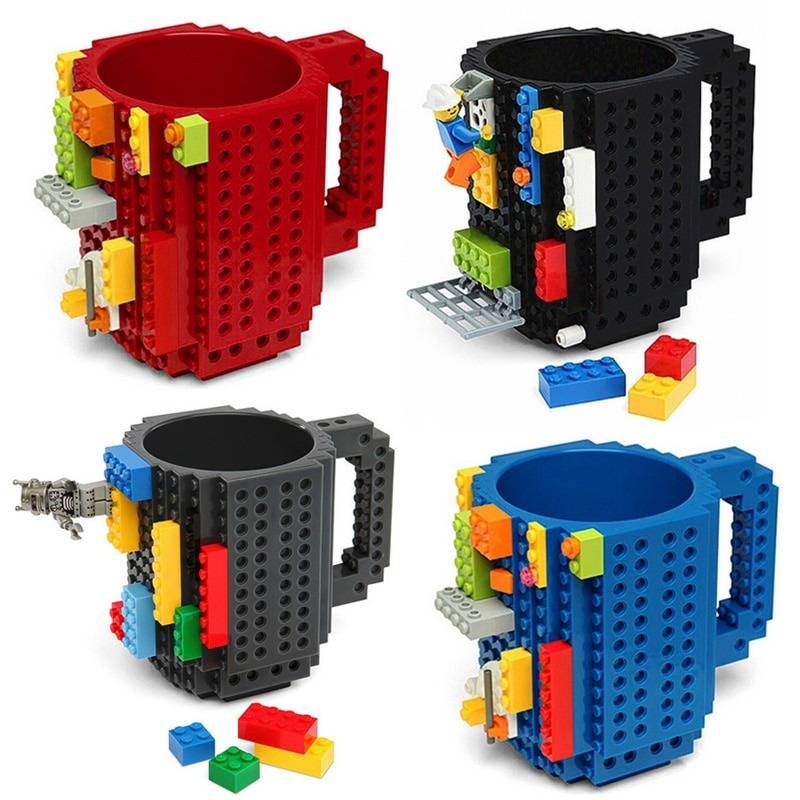 This is quite easy to make and may not necessarily require supervision as long as you know how to spell. You can easily make a picture frame and spell out the words "I Love You, Dad". It is a simple and powerful gift. Of course, your dad will be pleased with it.

These ten gift ideas for Father's day are just wonderful. Simply select the one you can easily make and get to work. Some stores also sell these products and so, you can purchase from them if you consider making it a big deal. Also, don't forget to accompany each gift with a Father's day card. The card could also be handmade or it can be bought. Whichever option you are going for, including a note that tells your dad how amazing he is and how you are lucky to have him. Gestures like this increase bonds between dads and kids.


While you're making plans for the gifts, don't forget to brace yourself for a tight appreciation hug from your dad. He is going to love the gift ideas. If you need help, you can ask an adult closeby to assist you. Making the gifts should be highly discrete as you don't want to give him a hint of what is going on. I'm sure you would like to surprise him on that day and see his flushed expression. You can tell mum or any other person to be on standby with a camera or smartphone to take pictures of that moment.