LEGO Mobile Crane MK II 42009 Review
By

Nikita P.
/
December 27, 2019
This set is true to its name LEGO 42009 Mobile Crane MK II, and it takes the form of a true crane. It reminds us of the crane we see in construction sites. Imagine having a LEGO crane in your play environment, it would be a case of heaven on earth. Building this set is exhilarating, as you will couple 2606 pieces together. With the size and the fun that you will have access to while building this LEGO Technic, it is worth its price. When compared with other LEGO Technic sets, we have no choice but to say that this is the largest.

Currently, this is a sought after piece because of its intriguing pneumatic and mechanical functions.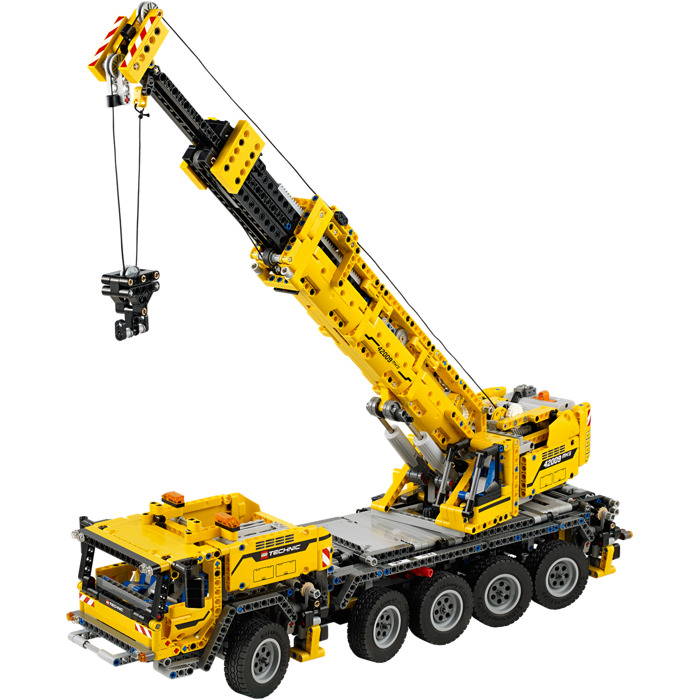 Building this piece will take a span of the south of nine hours, as it is intricate. Imagine coupling 2606 pieces together, you should already calculate how much time would be expended on both the interior and exterior. You could couple this with your loved ones, as it will make the building experience exhilarating.
Looking for the perfect gift for that LEGO lover, you should consider copping this for him or her because it will leave them occupied with the building experience. Out of the numerous Technic sets out there, this is one of the best, if not the best.

This mobile crane falls under the technical theme group and the technic theme. It was released in 2013 and comes with 2606 pieces. Building this will tale a lot of time, as you will have to couple the electric and crane parts together.
It has the following dimensions: 58.2 x 48 x 9.1 cm or 22.9 x 18.9 x 3.6 in. It currently weighs 4.21Kg or 9.27 lb.
This crane will floor any other mobile set that you might have, as it is large. Don't be dismayed by how long time you may need to spend or the size, there are easy to understand instructions to guide you through every step.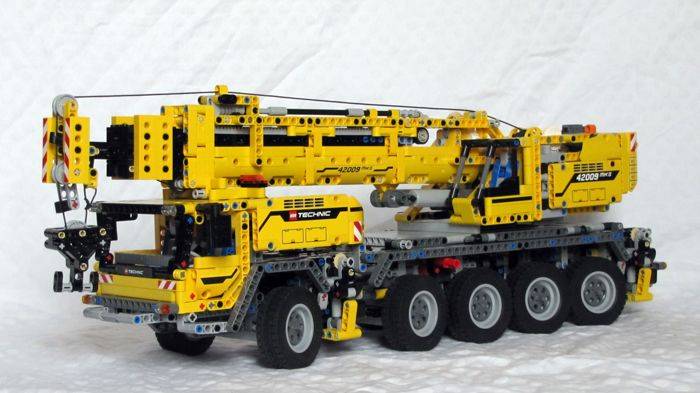 When you carry the box, you will notice that it is quite heavy. The back side of that box has a number of sections that make it easy for you to open the packaging.

This has over twenty-four bags, and you will find out that there are tinier bags in the bigger ones. You will come across ten technic tires, which reminds us of 8421.


We love the fact that it comes with six guideline books, meaning that it is easier to understand. It also has two 32L axles. You use one when building and keep the rest as spare, which is unlike LEGO.
Apart from that, you will also come across an L-motor, the main string, three strings that have studs attached, as well as a PF battery box.
When you are done with their covers of the guideline books, you will find out how it is built.

The bags have numbers, and a lot of the parts are used in the exterior part. You will also come across a big sticker sheet.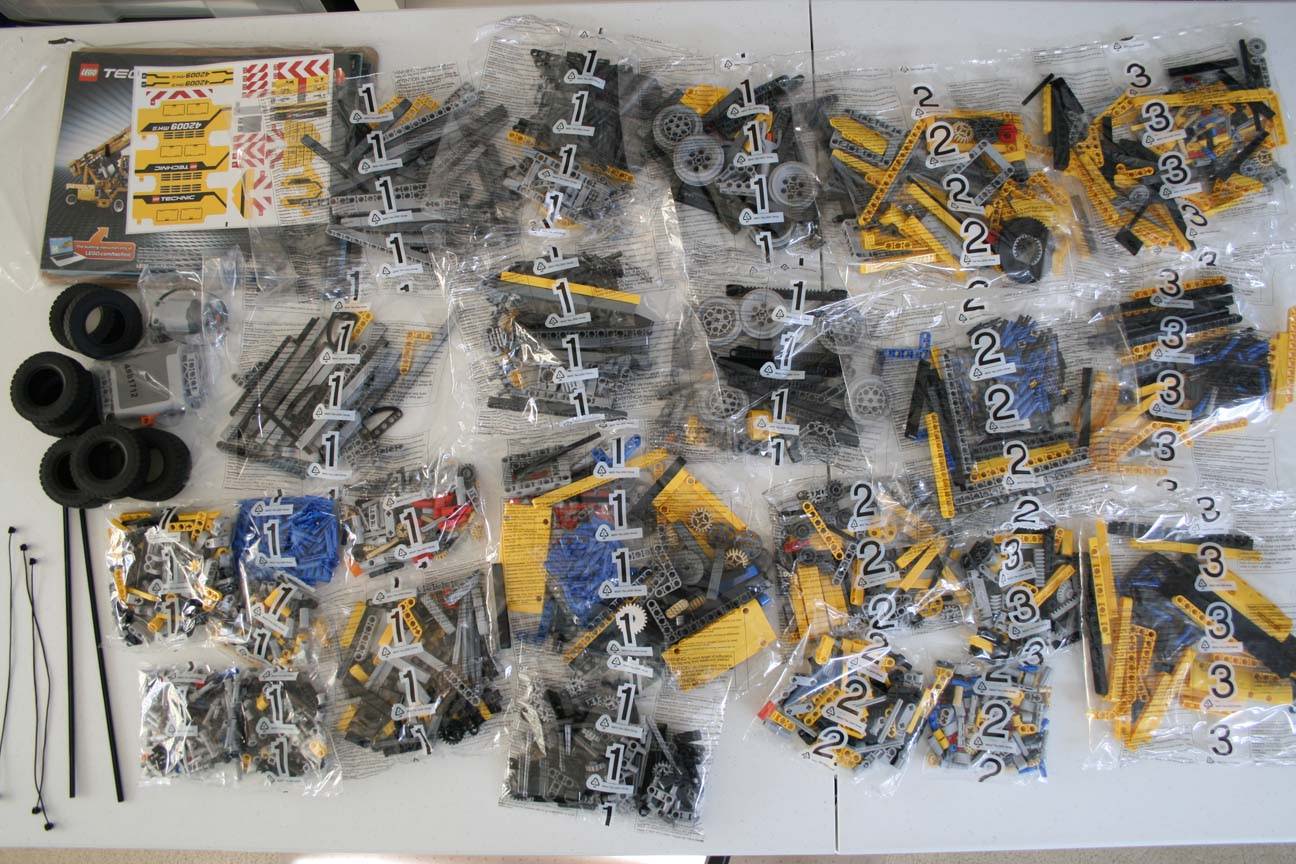 We normally see numbering of sets only in small pieces, but this seems to be different in this one.

You will notice that fifteen bags have number 1, five bags have 2, while four bags have number 3.

You may wonder why this is. It is quite simple. When you look at the guidelines, you will notice that the building experience is decided into three major aspects.

You will use the fifteen bags of number 1 to build the major truck body. Books 1 to 3 will also be used.
You will use the five bags of number 2 to build the cabin, as well as books 4 to 5.

You will use four bags of number 3, as well as book 6 to build the boom arm.

This mobile crane has a body that has the L-motor, which is used in the operation of the entire system and the battery box. This makes it to work as a counterweight when the back part of the crane is concerned. It is not so effective when you have to carry something that has a weight of above 200g. Your crane may end up bending forward if you try such. Apart from that, the crane is designed to easily rotate for about 360º without having any issue.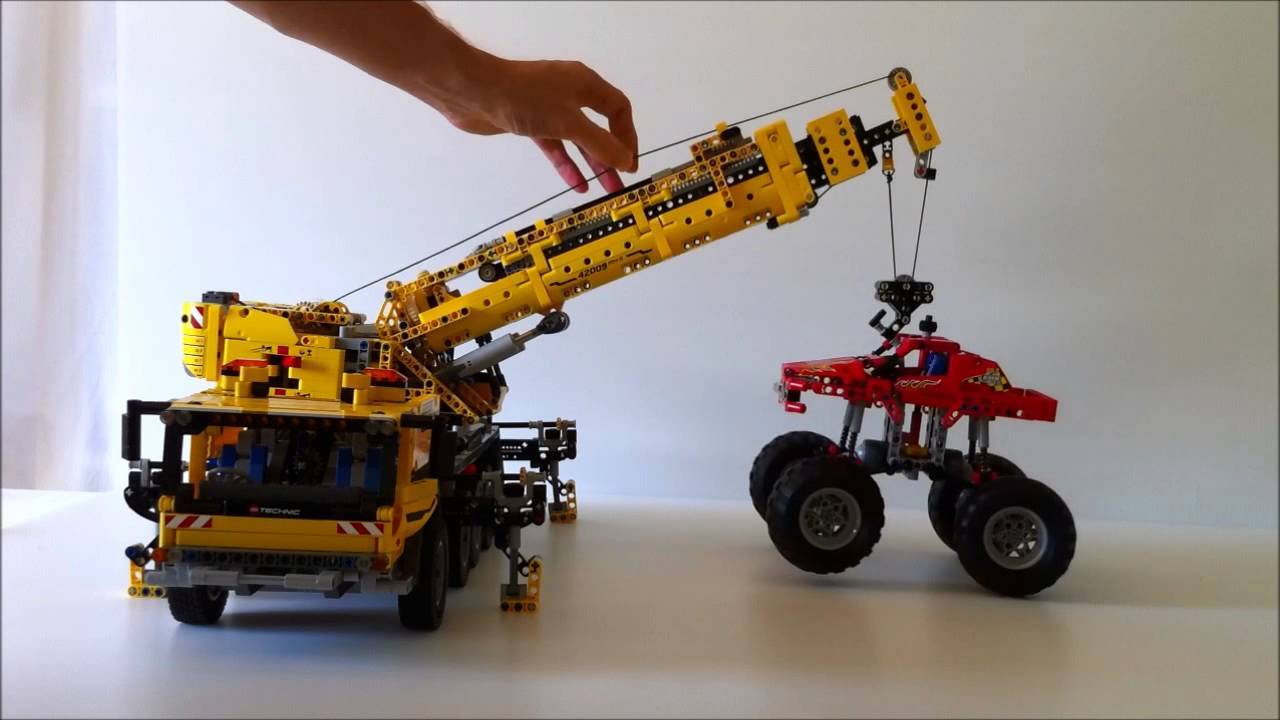 You will come across a gearbox that has varying functions, and building this is exhilarating. It possesses fee numbers of crutches and beams. What the gearbox does is to move the crane arm either up or down, to instruct the truck's lower part, as well as running the wrench.

Operating it by hand won't be easy, and that is where the Power Functions parts come into the equation. The crane arm is one part that I fancy. You will need to make use of a lot of stud parts when building this.
Raising and lowering the arm is made possible by making use of the two large linear actuators. When you extend the crane arm, it has a measurement of about 60cm. The issue with this crane arm is the fact that you can't use it to carry large weight because it will bend.
Extending the arm is made possible by both the stabilization system and the gearbox. Extending it is quite slow by our timing, as it will take about fifty seconds before it becomes fully extended.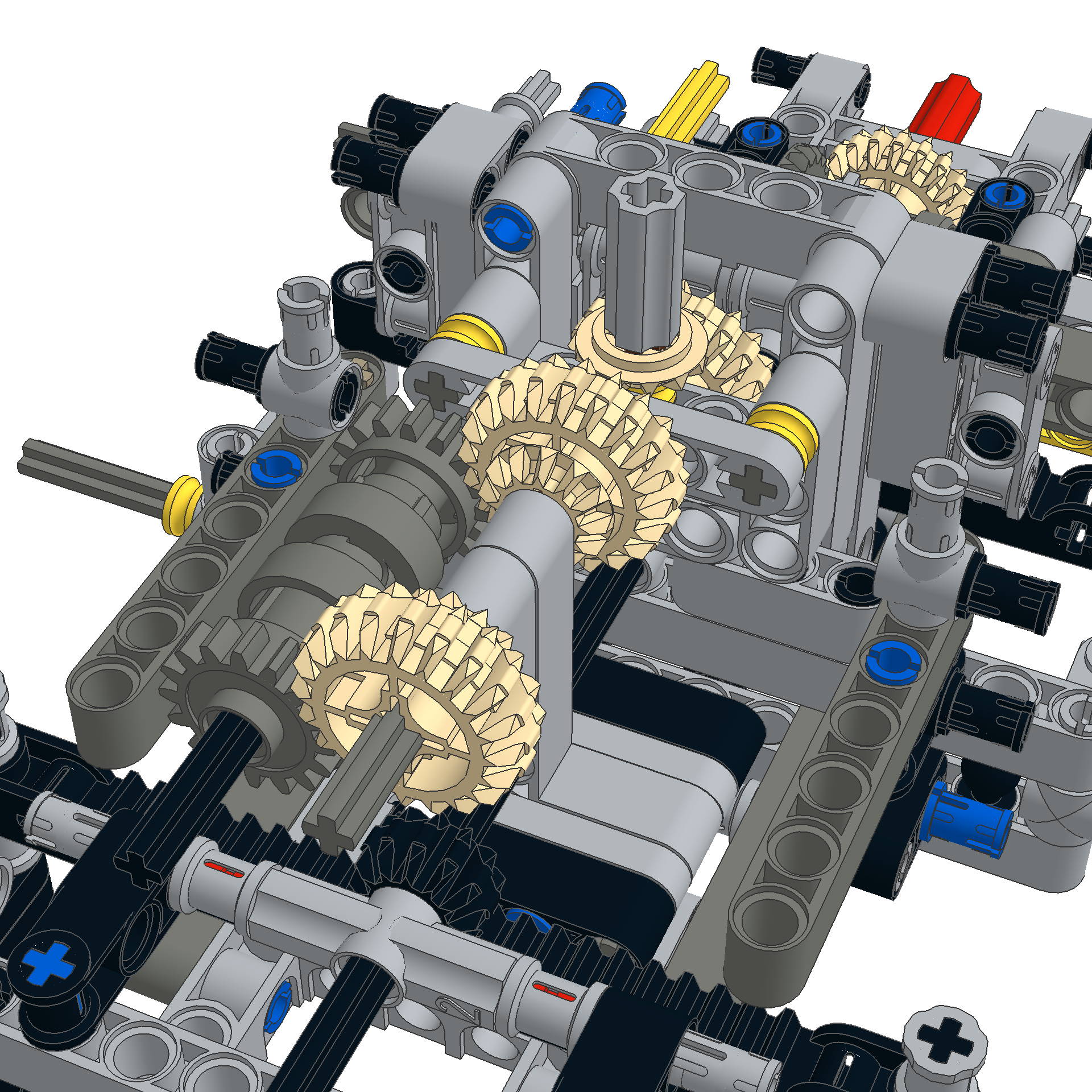 For this piece, you will notice a number of features that you may easily have missed if you were not looking for them. You can open every door, from the two that you will see on the truck body to the one that is meant for the operator of the boom arm. Fixing the steering wheel is quite easy, and you can shift it towards the right part of the truck.

The motor does the following functions, and they are:

Acting as a vertical and horizontal stabilizer
Ensuring that the boom arm is extended, as well as,
Raising and lowering the hook.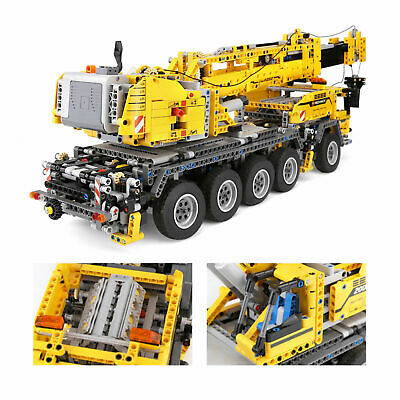 One thing that I fancy doing is ripping the plastic bags, and placing the different parts into different containers to make the building easy for me.
The body of the truck is big. You will notice five axles, which come with varying turning angles to ensure that the truck can easily be driven.
Building the truck is quite complex, and that is where the guideline books come into play. To make the building quite easy, you can consider using the guideline booklet or even watch the coupling process on YouTube. Coupling this with more than one person will make it a lot easier.
We can't help but state that the panels that are kept on the truck body are a great site. They are designed to be loosely compared to other parts to allow you easily lift them up and look at the gear trains that are below. They are great for debugging problems.
You will come across the standard V8 engine design that can be seen in a lot of sets out there. The only difference is that the guidelines tell you to build this upside down. If you are a technic set lover, you will realize that they are all the same.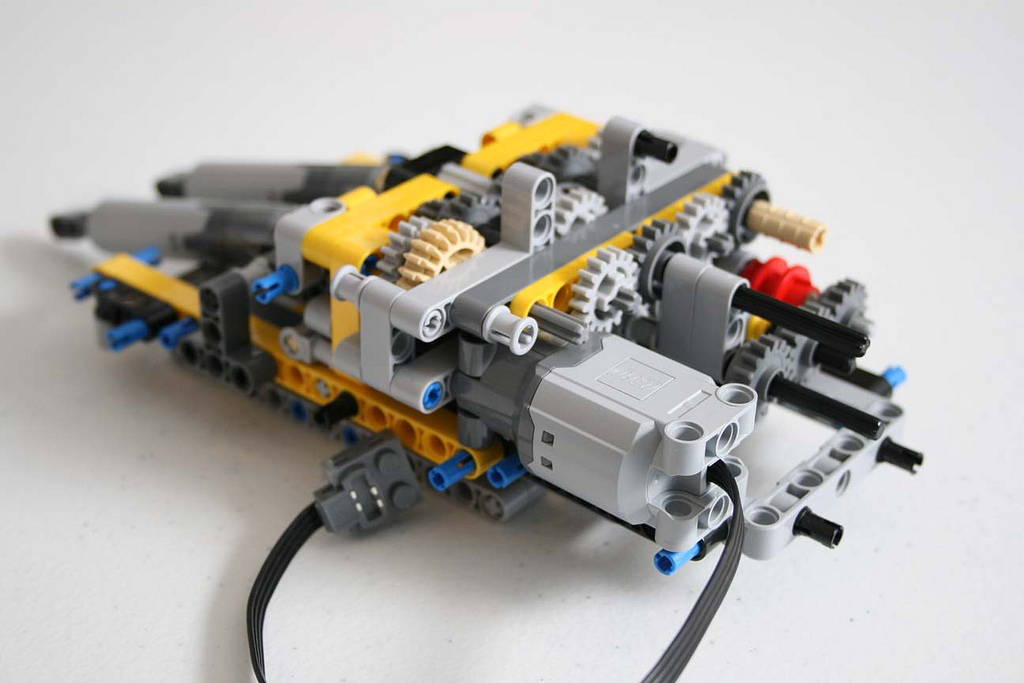 Every crane has a little something that makes it unique from others, and you can do the same for your LEGO Mobile Crane with our amazing LEGO lights. Our Light Kits are specially made to make your Crane a one in a million, dazzle friends and add vibrancy to your super LEGO horde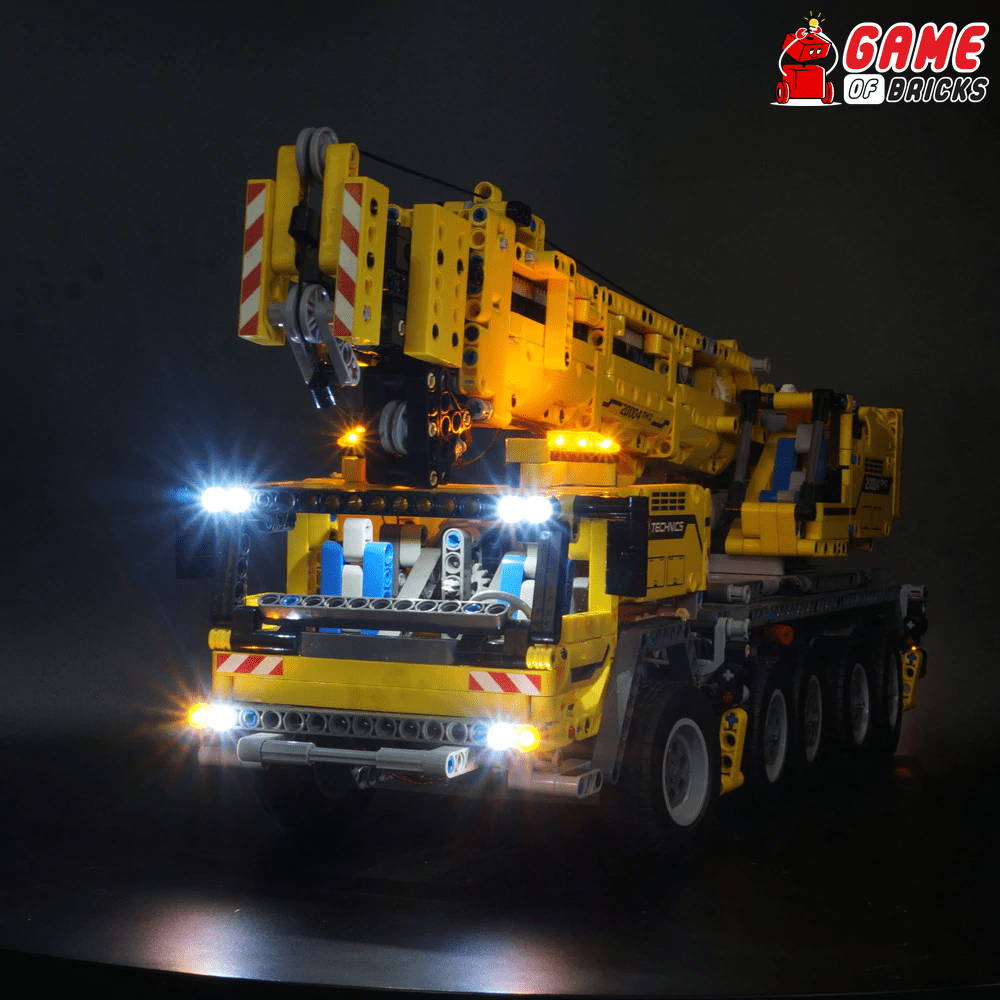 You may wonder what we think about this set. Well, the truth remains that we feel that every fan should have this. Go and get one. If you have the money, purchase it, and you will be thankful. Apart from the fact that it is big, building it is a fun experience.
We will say that the beautiful experience, value for money, playability, as well as parts are top-notch.

Its L-motor makes it easy to operate, and we can say everything is fantastic when this set is concerned.

The issue that you may face is the fact that it doesn't come with a remote control to operate it. To some, if it may be expensive, but for its size, we have to say that it is worth it.
Another downside of it is that its extensible arm can't take a lot of weight.