LEGOs have been giving us our favourite characters from as far back as we can remember and they have been a hit back to back. Every release has been welcomed heavily into the market and their latest release is about to go through the very same fate. 

Everyone loves the minions and they have come to have a place in our hearts as the greatest henchmen that ever was and that is why we are so happy that these underground supervillains are getting their very own LEGO treatment. 


There are various LEGO minions. All featuring these adorable, yellow guys from the Minions and Despicable Me movie and you might want to hold on to your money because they are as adorable as you can possibly think of. Maybe even more. 

These babies get the spotlight in the LEGO world and you can get gigantic models if you prefer in comparison to standard tiny models. You might also want to know that these features are adequately built into their backside. It doesn't matter if you're a Stuart fan or a Bob fan or you're a sucker for Kevin, there is something for everyone.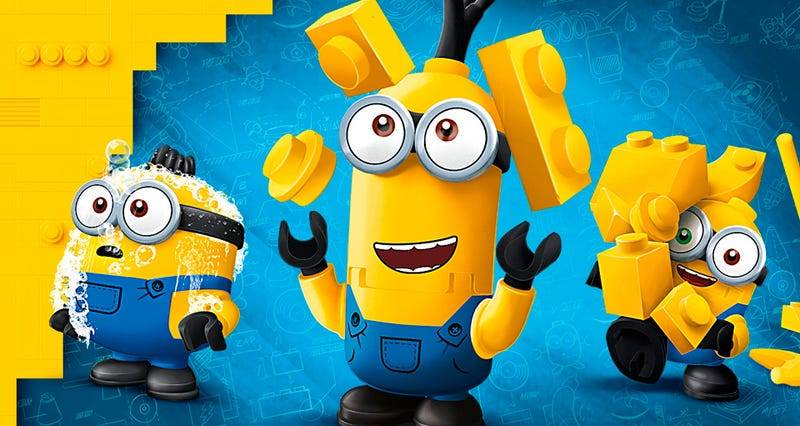 Like last year, LEGO made the announcement of their plans of starting a Minions theme which would incorporate their Despicable my days and their other minion franchise and it has been a huge delight to not just children but also adults who are a huge fan of LEGOs and Minions. Even parents are excited because whatever makes your kid happy is bound to bring a smile on your face, right?. It has been quite a while since that announcement was made and that is why the release of these LEGO Minion sets is very much anticipated. 

These LEGO sets are to be released on April 27th introduce the world to the LEGO minions we heavily anticipate. Here is a quick look at what to expect this April.

There has to be one of their more colorful sets yet. The minions Kung Fu battle set looks like it was designed to give you the best of a good time. There is a Chinese parade dragon present, wooden combat dummy, fireworks shooters and even a handful of weapons. 

You can join the Minions in their world of Kung Fu, train with them and celebrate all with the LEGO Minions Kung Fu Battle. Their weapon racks are there to practice their Kung Fu moves and there is also a rotating wooden dummy. Not only can they practice their moves but they can also celebrate with the Chinese dragon and then set off to admire the "fireworks". This is one LEGO you definitely want to get.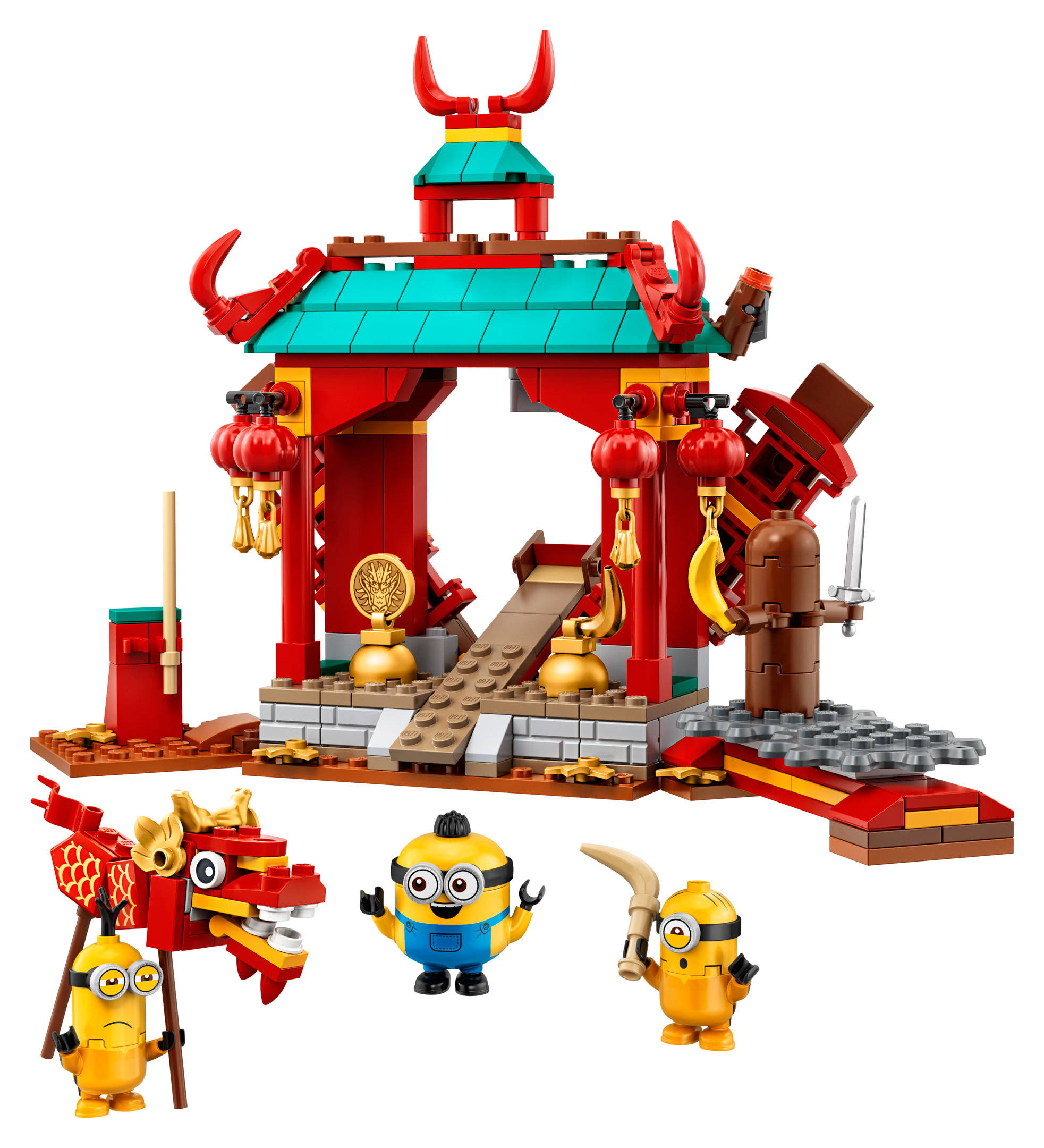 Minion Unstoppable Bike Chase
The Minions Unstoppable Bike Chase is another great set from this theme. It features Gru's motorcycle present in the trailer for the Minions: The Rise of Gru. Yes, you read right. It even comes with a tiny Gru figure as he's not left out of the fun. 

With this bike chase set, you can help Gru and the minions go on an adventure of protecting the zodiac stone from all the nasty villains wanting to steal it. For this to happen, there is a need for speed and that is where he bananas ready to be thrown come in. This set features Gru leading the Minions in an unstoppable bike chase, of course with Bob helping him out in front. Stuart isn't left out as he gets carried along on his rocket skates.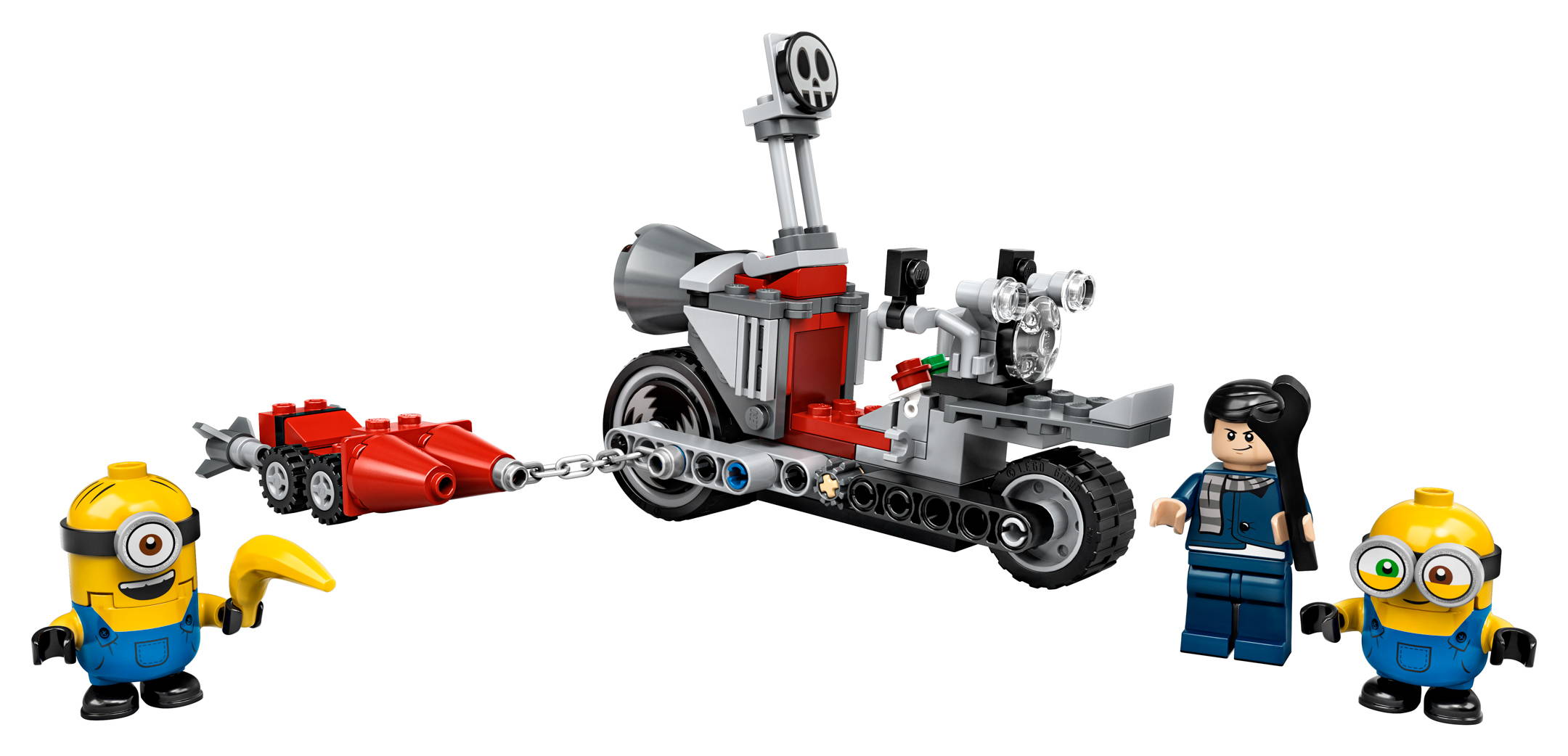 This set features a plane in which the minions are expected to take over and save Gru. You get the four pilot Stuart with Bob acting as the flight attendant and yes, he has a whole bunch of cargo and these include hot dogs, bananas and let's not forget, a fart blaster. How exciting is that?

The Minion Pilot training lets you take to the sky with Stuart and Bob and you are sure it's going to be a bumpy yet fun ride with these two. Remember to avoid accidents as they are accident-prone.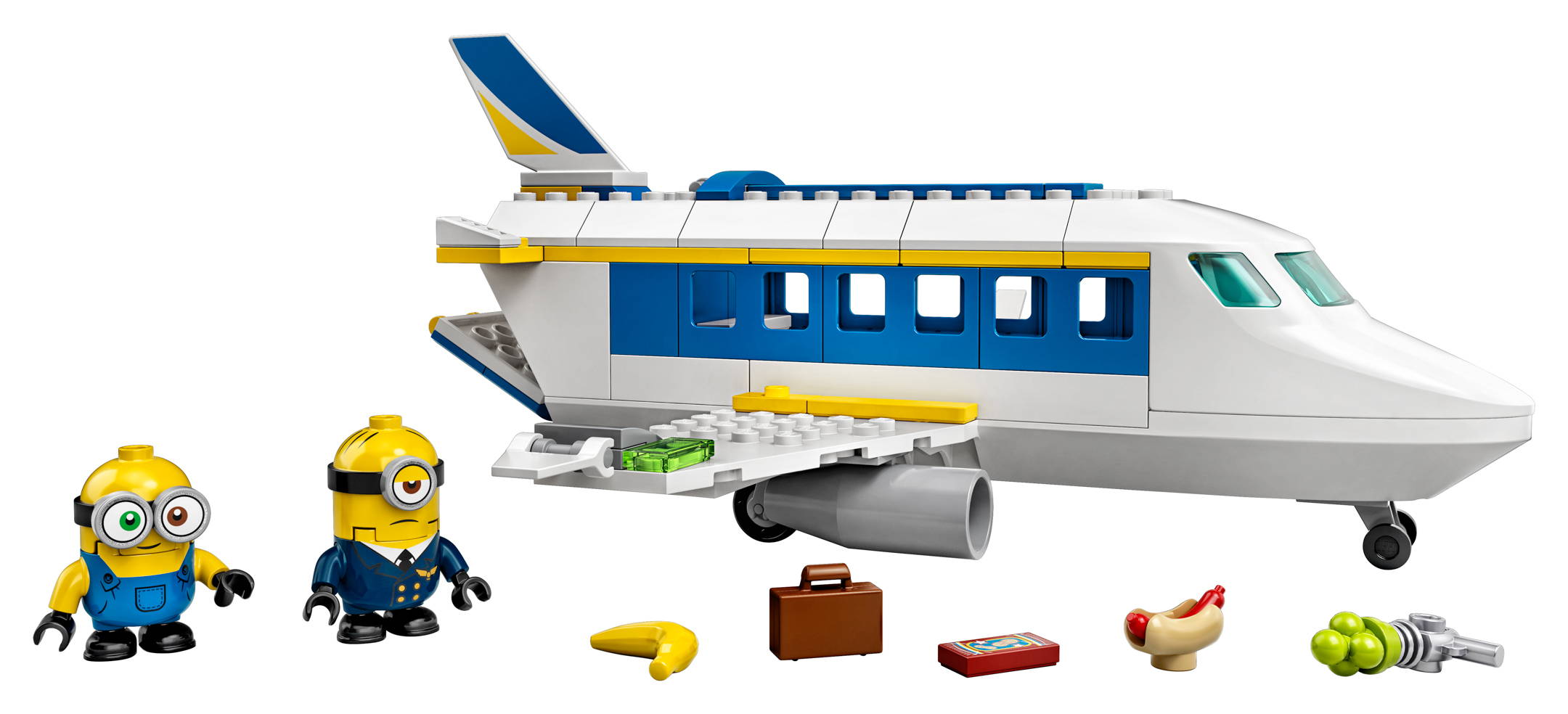 In this set, you have Kevin and Otto (new minion featured in the trailer for Rising of Gru) in a fun playset which gives you a little look from Gru's underground lab.

This set lets you get a little inventive with the minions as they transform Gru's basement into a laboratory. You can have fun with them and create some mischievous as they get to slide into the bananas and also test out cool vehicles on a ramps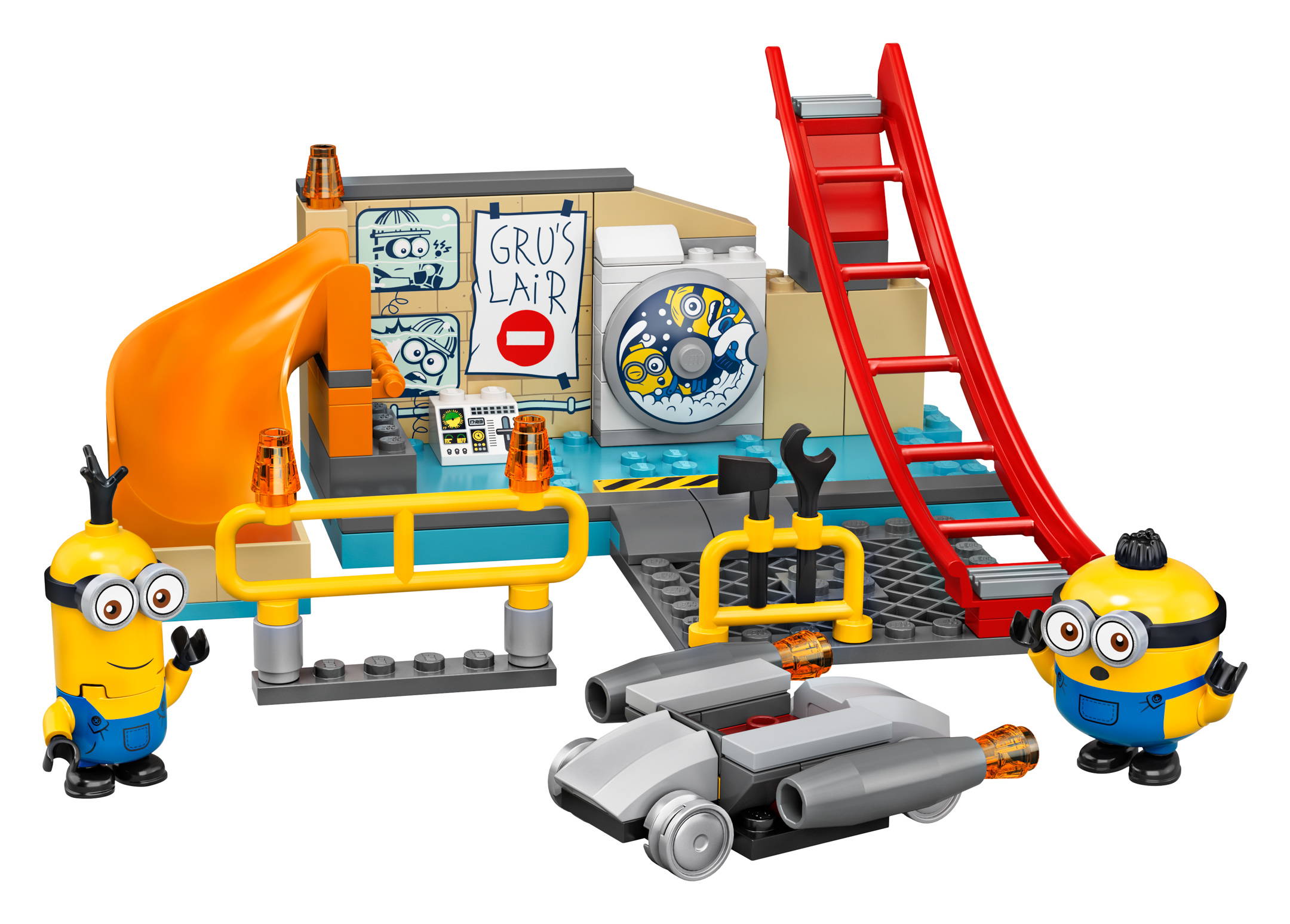 Brick-Built Minions and Their Lair
Wanna get into the adventurous and unpredictable world of our favorite yellow guys? Now you have all the opportunity you've been looking to get as you can build your very own favorite minion and also make it a lot more fun to reveal their rooms. 

All you have to do is check out the fugue version of the characters and place them inside a room to discover all their individuality in personality and mischief.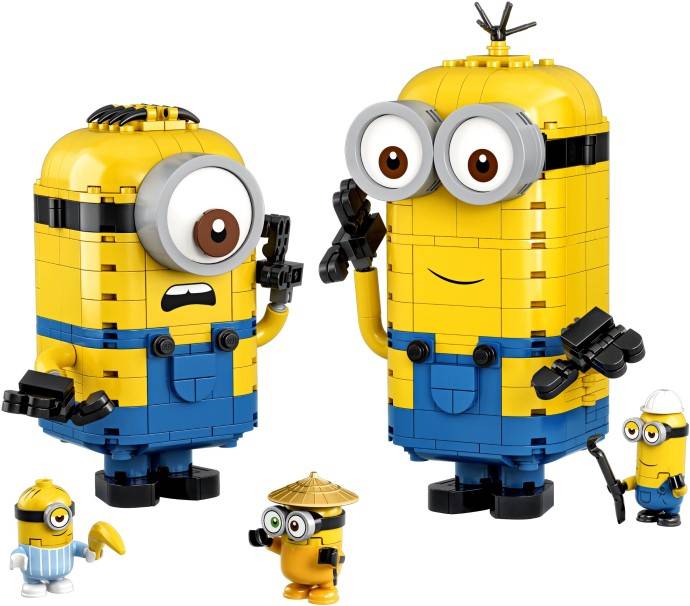 These minion sets let you go on various adventures which range from labs, rooms, the sky and let's not forget the bike chase. Everything seems so cool you can't afford to miss out on it. The minion Kung fu playset is thought to be one of the favorites as there is so much to love from it and more. 

If you're looking for the best thing to get for your minion loving kid as a birthday gift or any way to show you love them, these LEGO sets have come to the rescue. You can also get one for yourself. That's right! Who says only kids get to enjoy Gru and his minions? We all do and might as well act on it. We are sure everyone is bound to have a good time. 

Enjoy the list of minion LEGOs expected to drop on the 27th of April? Which are you looking forward to seeing the most? 

---