Enjoy a more religious build with the LEGO Mighty Bowser 71411 Set.
By

Eve Alessa Arevalo
/
November 15, 2022
The amazing world of the Super Mario game is full of adventure and fun, which are important in our kids' lives. You can play this amazing game on the Nintendo Switch gaming console. The game is an adventure, following the main character Mario as he journeys through Bowser's castle in search of Princess Pitch. As Mario tries to find Princess Peach, he often has to overcome opposition and booby traps set by the main villain himself, Mighty Bowser. Of course, this Super Mario character is often confused for outright evil, but we all know he is not that evil. Mighty Bowser is a very powerful enemy, but not strong enough to stop Mario from claiming victory over him and his forces. This special villain has slowly become the pride and joy of many Super Mario fans. This has made him a constant feature of the Super Mario game. Are you a big fan of this Super Mario character? Would you love a replica of this special character on your center table? If yes, then you would love the Lego company's new set.

The set is named after this iconic character, the Lego Super Mario Mighty Bowser 71411 set. These Lego sets come with the same extraordinary color combination found on this set. It also features intricate features which make it an immersive experience. Building this Lego set is bound to bring you great satisfaction if you are a video game fan. And if you have kids who love engaging toys packed with lots of movable parts, this Lego set is also a good option for them. This post will look at all the cool things that make this Lego set special. These are divided into three main parts, (1) the set's building experience, (2) the set features, and (3) how amazing our Lego lights look when displayed on the set. So without wasting any more time, let's start with the first.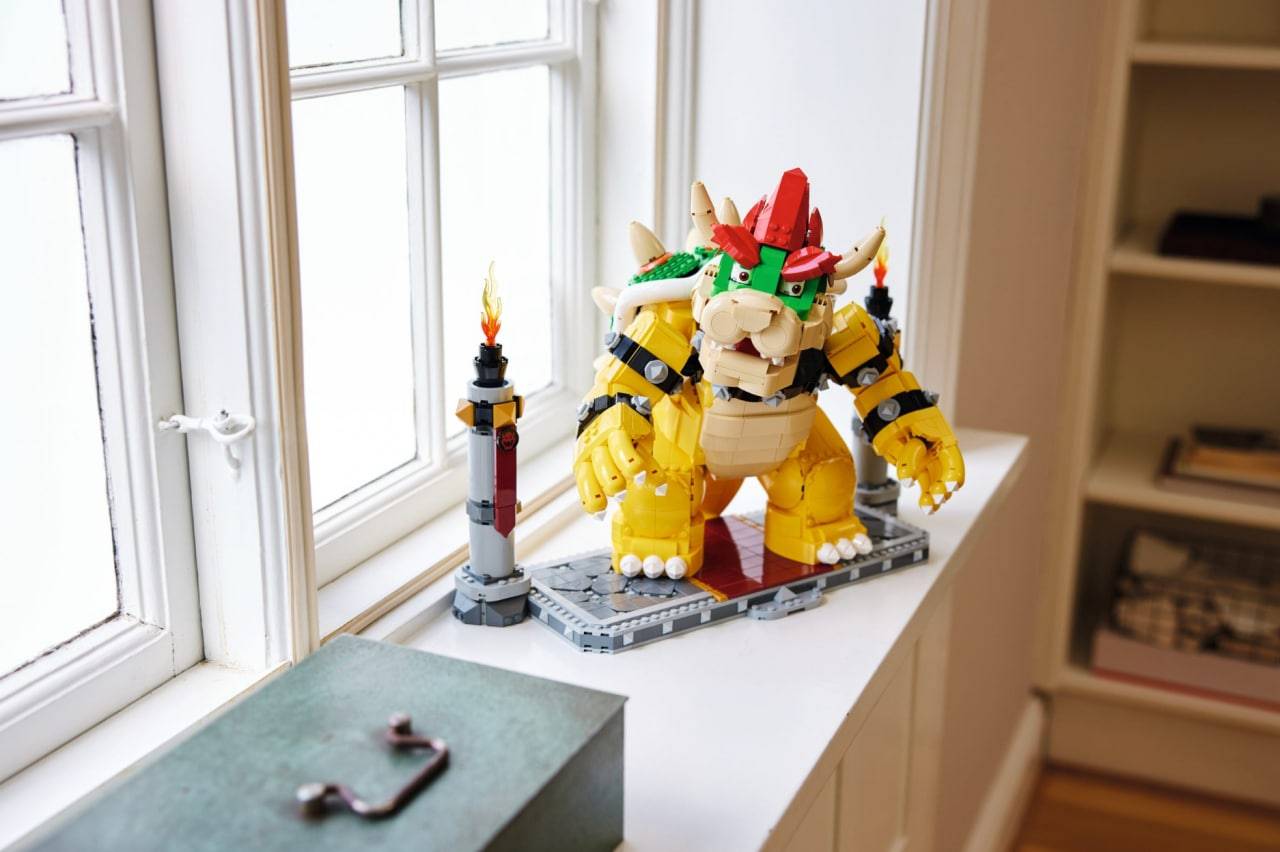 AN AMAZING BUILDING EXPERIENCE FOR THE LEGO MIGHTY BOWSER 71411 SET.
The Lego Mighty browser features lots of cool new parts, making building a lot more fun and new to many Lego builders. You can use many different and new techniques to activate some aspects of the set's building. The Lego set comes with over 2000 pieces of bricks. Some of these are new brick pieces. The brick pieces come in bright colors, which makes them even more appealing to work with. All pieces have been well tested to ensure they work smoothly and with little problems. If you run into any problem while building, you could easily detach the set and fix the issue. The building of the set starts from the bottom to the top. This means that you will start your building from the base of the castle grounds and Slowly work your way to the top of the set, which is the head. You could also build each part of the set separately to get a much better experience.
The Legos set also has an instruction manual that helps move your building process much faster. This manual contains diagrams and step-by-step guides that would be helpful for even beginners to get the best out of the set. All these cool features and technics make this Lego set stand out among others. This is aside from the set's fact that the Lego set has an awesome display, making it a fantastic display option. Aside from an awesome and satisfying building experience, this Lego set also offers many cool features. Let's look at these features in the next section.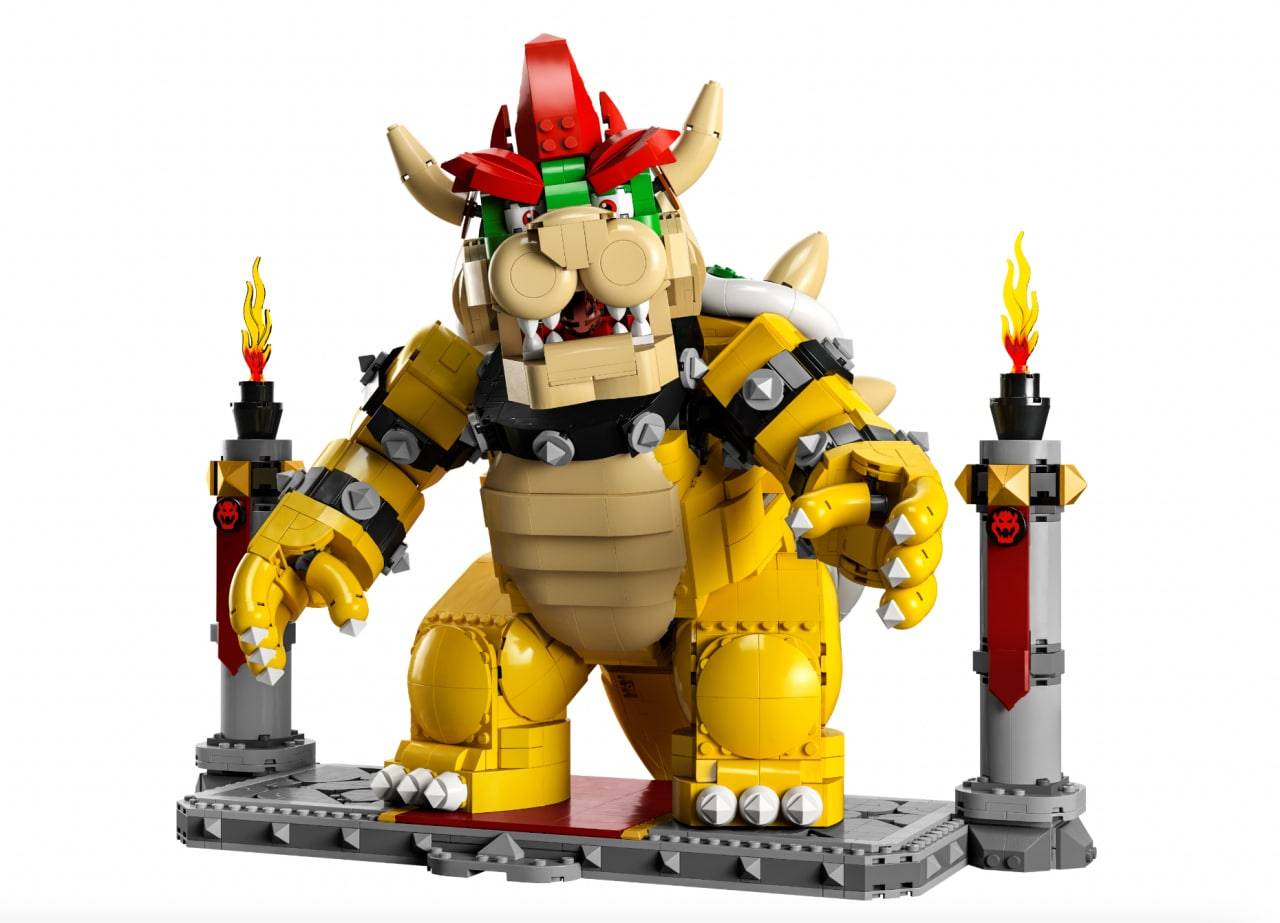 AMAZING FEATURES FOR THE LEGO MIGHTY BOWSER 71411 SET.
MOVABLE FEATURES.
Only some days do you see a new set with many movable pieces, so having a set with more than one movable part is nice. One of these movable parts is the head of the Mighty Bowser is completely movable. This means you can spin the head almost 360. The jaws of the head can also open and shut close. The Arms, legs, and tails are completely movable. This could feature means you have full control over the way the set is displayed. So you could decide to display the are and Legs one way and completely change it once you have a different feeling.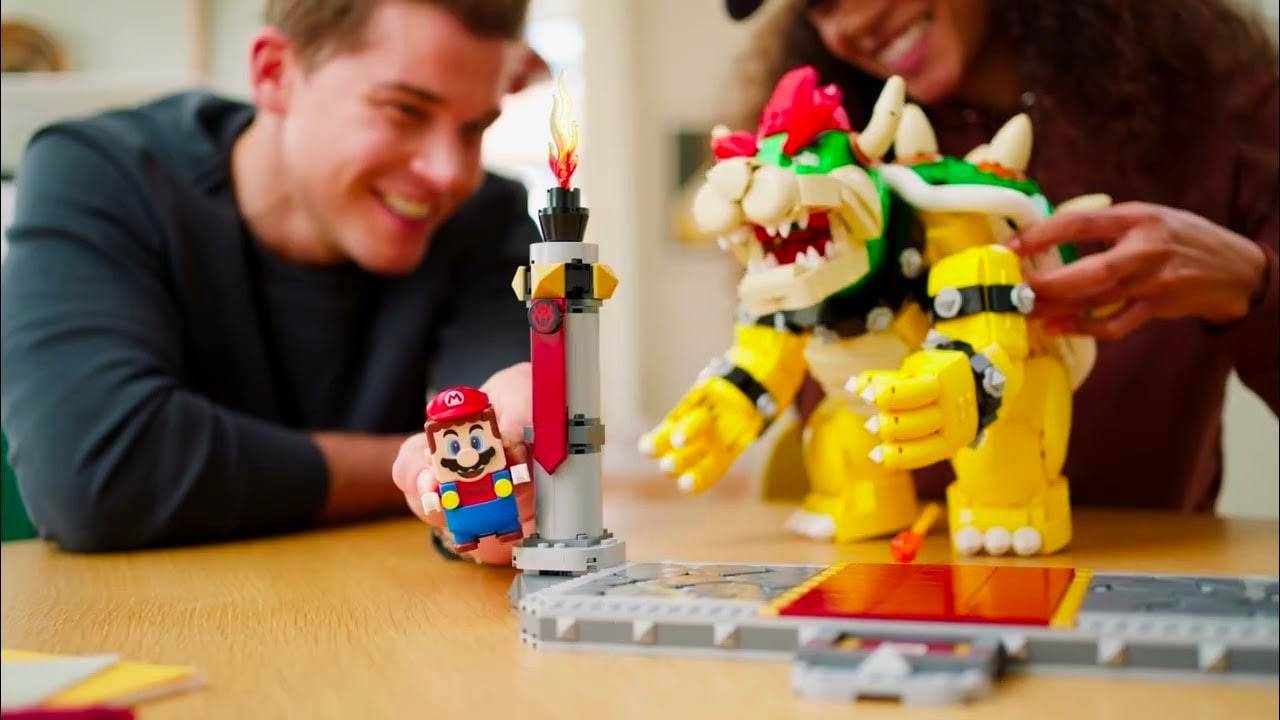 A SUPER MARIO MINIFIGURE.
Though the Lego Mighty Bowser set is the main attraction of the set, it could only be complete with Super Mario himself. The Super Mario Minifigure comes in his famous blue pants and red shirt. He also comes with his famous red hat. With this cool Lego addition, you get more display options. You could decide to recreate any scene from the Super Mario Video game.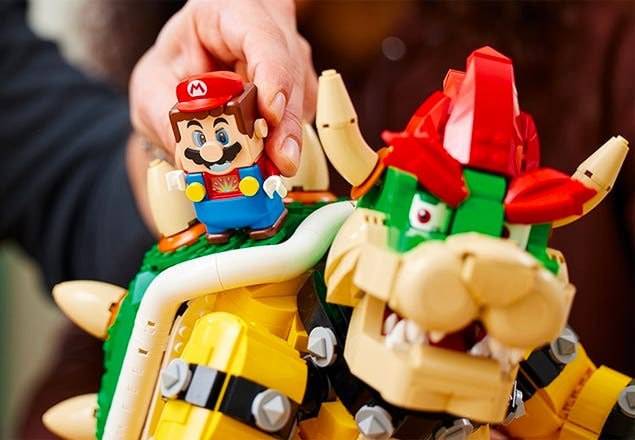 TOP QUALITY MATERIALS.
Another great thing about this set is that all materials used in the building of this set are of the best quality. This means you get more engaged with the way the bricks function. This also makes your building experience a whole lot easier. So you could easily attach and detach each brick piece if they need to be better arranged. The Lego company has also tested the Lego set to ensure they pass the quality assurance check. The set also goes through a safety assurance test to ensure You can use it even with kids around. So you can build this Lego set regardless of your social status, singled or married, with kids or without kids.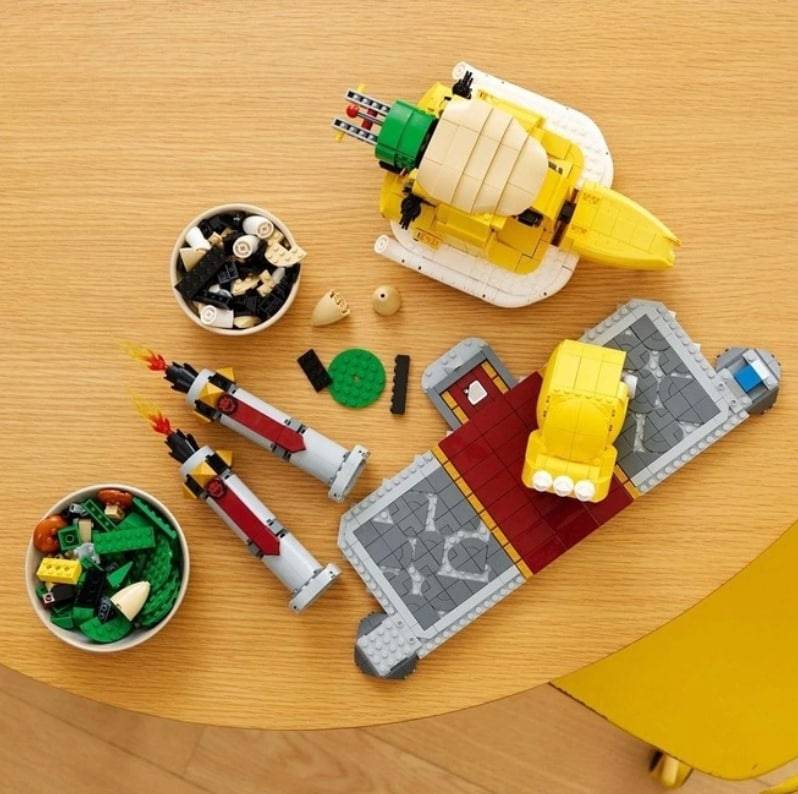 SET SIZE.
The Lego Mighty Bowser set comes with a total of 2807 pieces used to bring to life the castle foundations and watchtowers and the Mighty Bowser himself. The set's base also has space to display the Super Mario Minifigure. The Lego set measures 12.5 inches high, 16 inches long, and 11 inches deep when completely put together. Because this set is so large, you will notice it in a crowd of other Lego sets.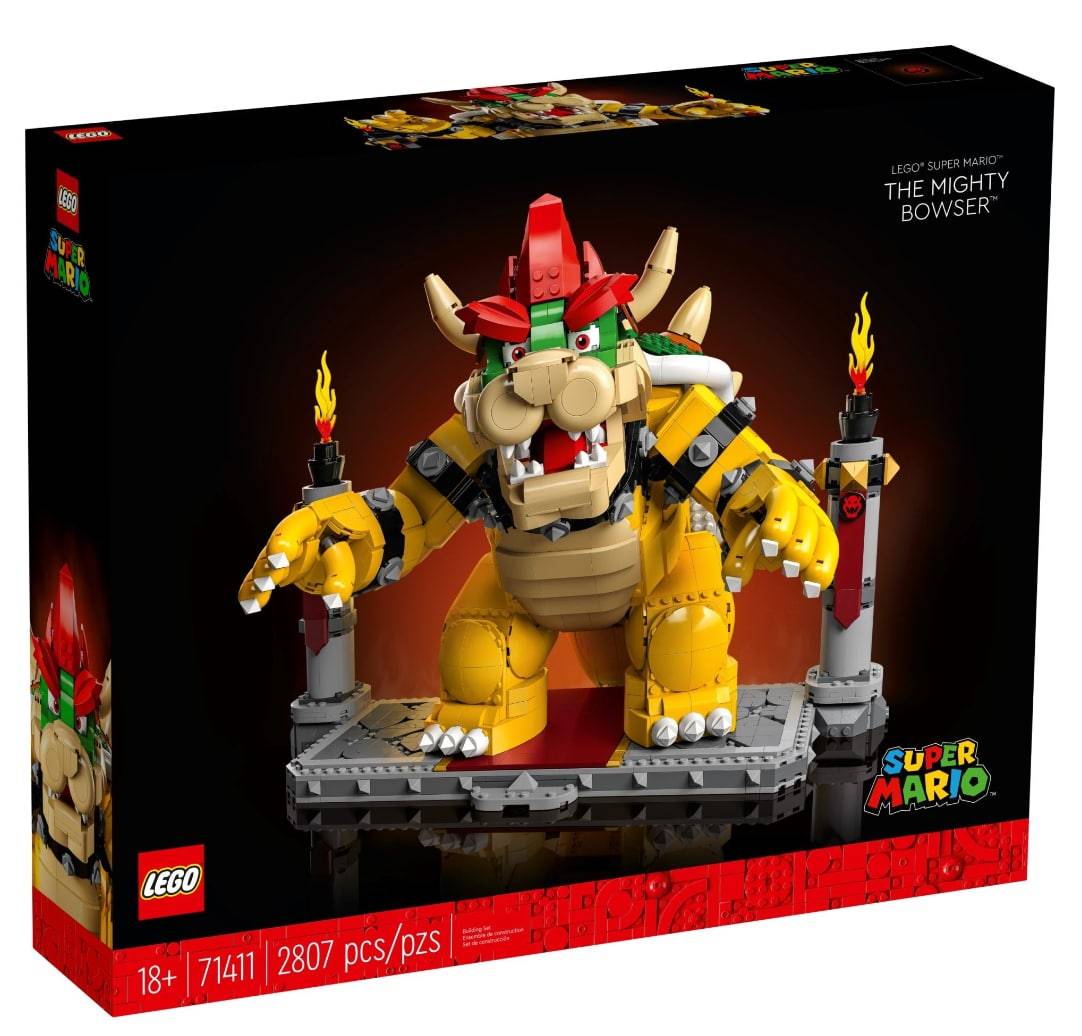 SET PRICE.
Since this is a new Lego set, it will be available in almost any retail store in your country or region. You could find this set in any Lego or toy store you walk into. You could also get the set from the Lego online store. The Lego set is sold for about 270 US dollars but could cost higher or lower depending on where you come from. Once you have successfully purchased this Lego set, include our Lego lights. What difference will our Lego lights have on this set? Well, the next section will focus on that.


AMAZING LIGHT KITS FOR THE LEGO MIGHTLY BOWSER 71411 SET.
The Lego Mighty Bowser set is already an amazing-looking Lego set with lots of cool features. But you could make the set look even more breathtaking with the help of our special lights. Our lights come in two main versions: the Basic and Standard versions of the set. Our lights also come with a remote control which helps you get better control of your Lego Lights. But installing our Lego lights may seem difficult for beginners, but with a few suggestions, you might have a chance. So pay attention to these few suggestions, which are valuable to a successful installation experience.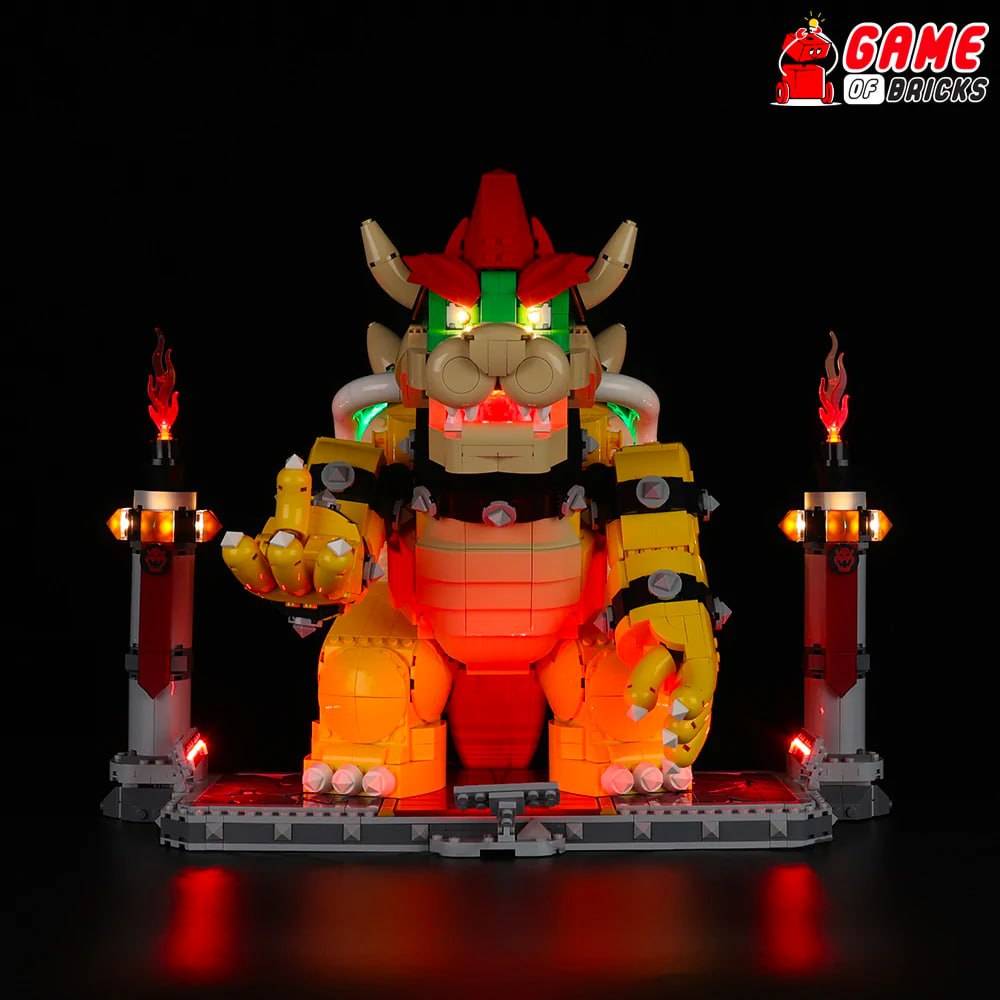 INSPECTION.
Once your Lego lights arrive, it will be safe to inspect them for a few minutes. This ensures that all shipped lights and accessories look and are in perfect condition. It is not unusual for light kits to sustain damages during shipping. This is because our lights are very fragile. So To ensure you get premium quality Lego lights, make sure you inspect your package. If you notice any damages during the inspection, request a replacement using your 30days warranty card.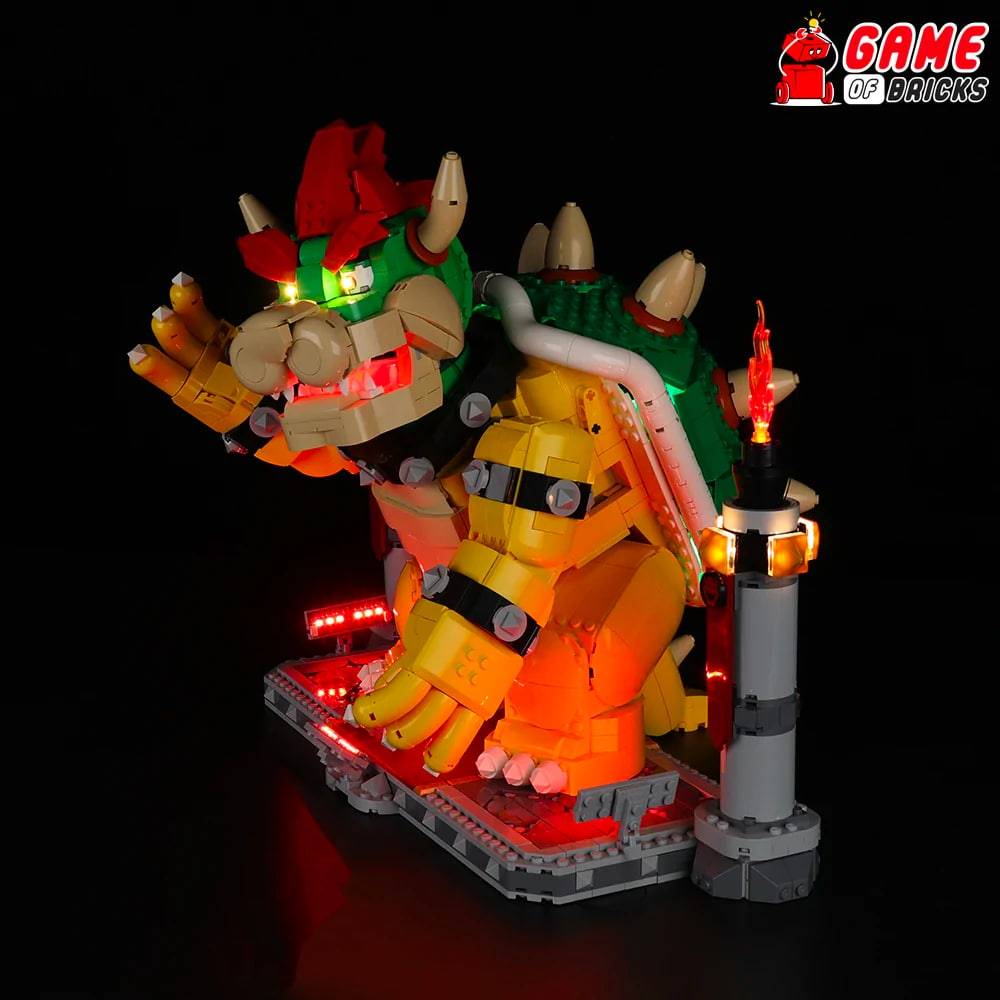 INSTALLATION
As soon as you are done installing your light kits, be sure also to set out time to inspect them as well. The inspection should include checking the batteries, wires, and power capacity. You would also need to look out for signs of short-circuiting. If you notice any issues with your light kits, make the needed changes. Once you have successfully installed your light kit, have fun with this Lego set as you engage in the most epic Super Mario experience ever.