LEGO Mars Research Shuttle
By

Nikita P.
/
January 08, 2020
In March of 2019, the Mars Opportunity Rover said the most heartbreaking words. Its final words after over 14 years of service were "My battery is low and it is getting dark." These final words broke the hearts of space and non space fans around the globe. If you are a fan of space, you probably know about this and there is a very high chance you were also grief-stricken. Take heart because LEGO is here to offer you some respite. It may not be Oppy but the LEGO Mars Research Shuttle 60226 is certainly out of this world.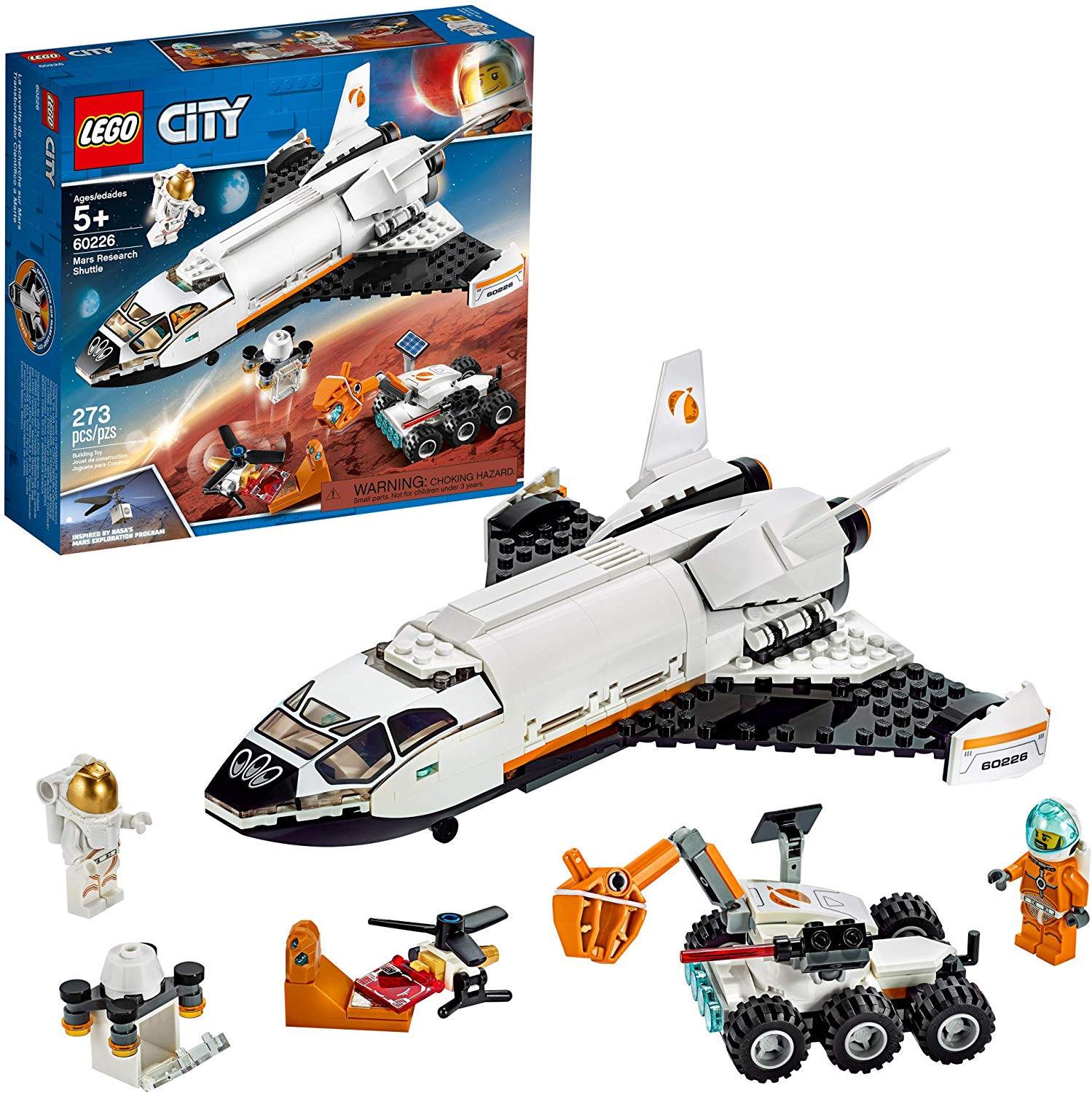 In 1969, the first human stepped on the moon and now you will be the first human to step on the planet Mars with this LEGO Space set. The Red Planet is the fourth planet from the sun which makes it right beside our home, Earth, the third planet from the sun. NASA is quickly trying to get a human on the surface of Mars by 2023. If you want to beat them there you have to leave very soon. The journey to Mars takes between 150 to 300 days. The possibilities of gameplay that lie in this set are as vast as the mostly unexplored universe. Will you be the first to make contact with the other planets and other bodies in space? If yes then you need to know everything about your research space shuttle. It is made up of 273 LEGO pieces. It comes with a Mars Rover, a Helidrone, a storage drone, and some Mars scenery to maximize your gameplay. Let's delve deeper and discuss the details.

1. SIZE - To travel all the way to Mars, you need a steady and innovative spaceship. The LEGO Space set is only inspired by NASA which means you have some advanced technology that even NASA is yet to acquire. The LEGO Mars Research Shuttle 60226 is a complete set. The research shuttle is 9cm high, 21cm wide and 23cm long. Your very own Mars Rover is 5cm high, 6cm wide and 7cm long. The Helidrone is 3cm wide and 4cm long while the storage drone is 3cm high and 3cm wide. Finally, the fully built Mars scenery is 3cm wide.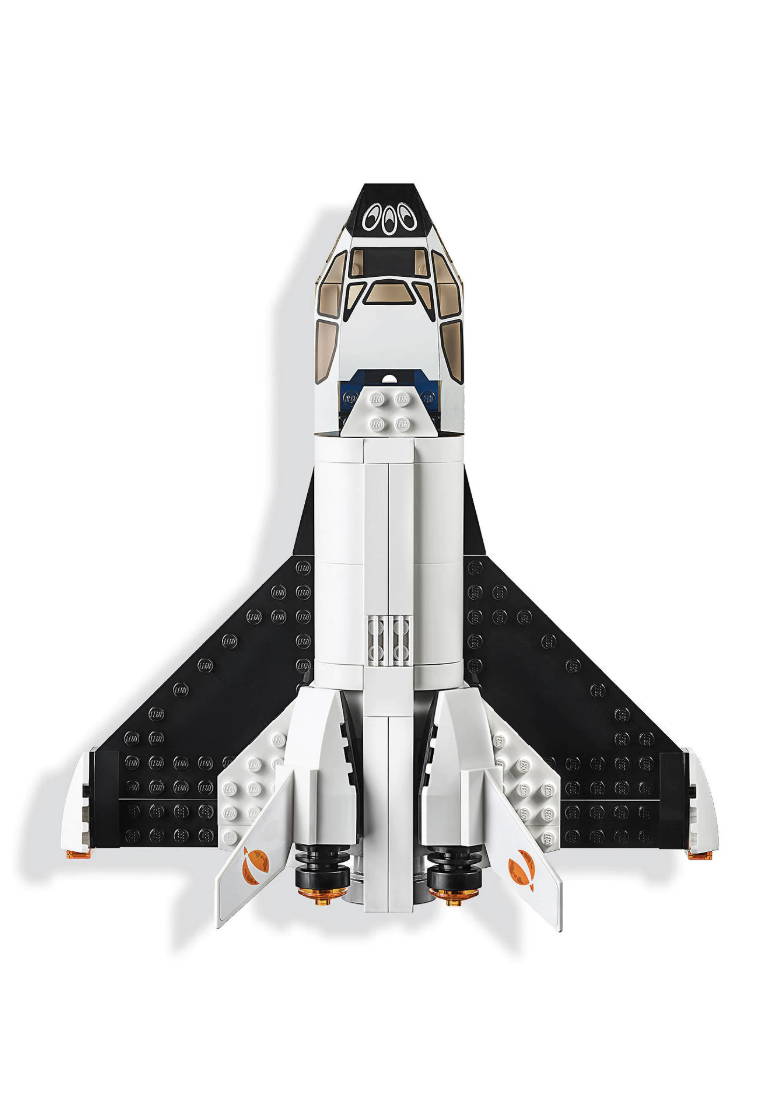 2. DESIGN - The details on this set are intricate. First off let's take a look at the Research Shuttle. The Research Shuttle is equipped with an opening cockpit for the astronauts, two large opening doors for staging the most dramatic descents. It also comes with a lot of space to hold the Mars Rover and the Helidrone. The shuttle is rendered in a classic white color however there are shades of orange and black lining the edges.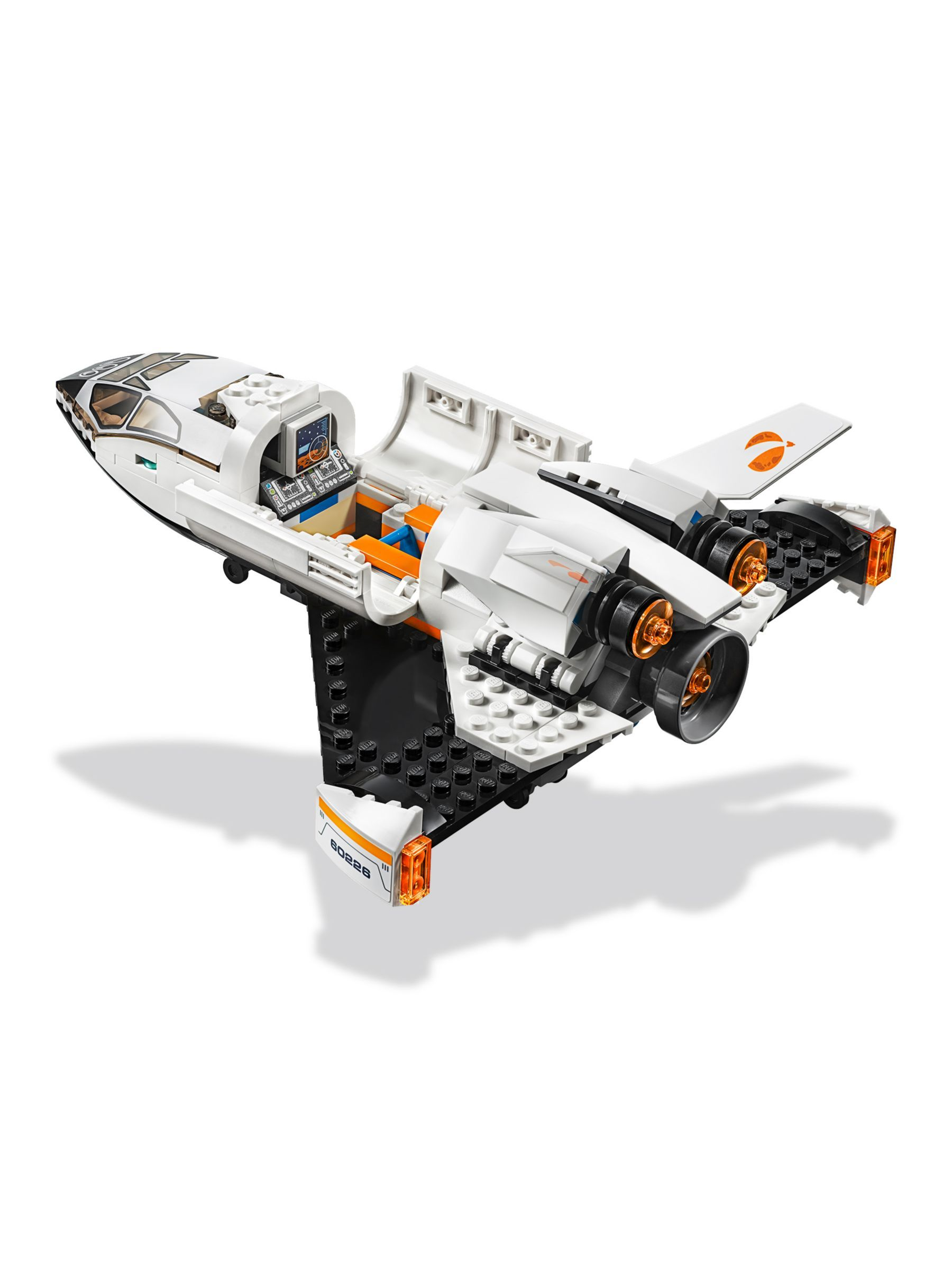 You finally have your very own Mars Rover and it didn't cost 1 billion US Dollars. You can name it and if you're feeling very emotional you can go ahead and name it Oppy in honor of a very brave and resilient Mars Rover. The LEGO Mars Rover is included in the set so you don't have to worry about buying one separately. The LEGO Mars Rover has several similarities with its contemporaries. There's a laser, solar panels and an articulated arm for grappling.

A Helidrone is a helicopter that is also a drone. The Helidrone comes with a scanner and very cool spinning with the helicopter blades. The storage drone is equipped with lots of compartment space to store the items separately. Lay out your Mars scenery and explore the Red planet. You might just find a hidden symbol on Mars!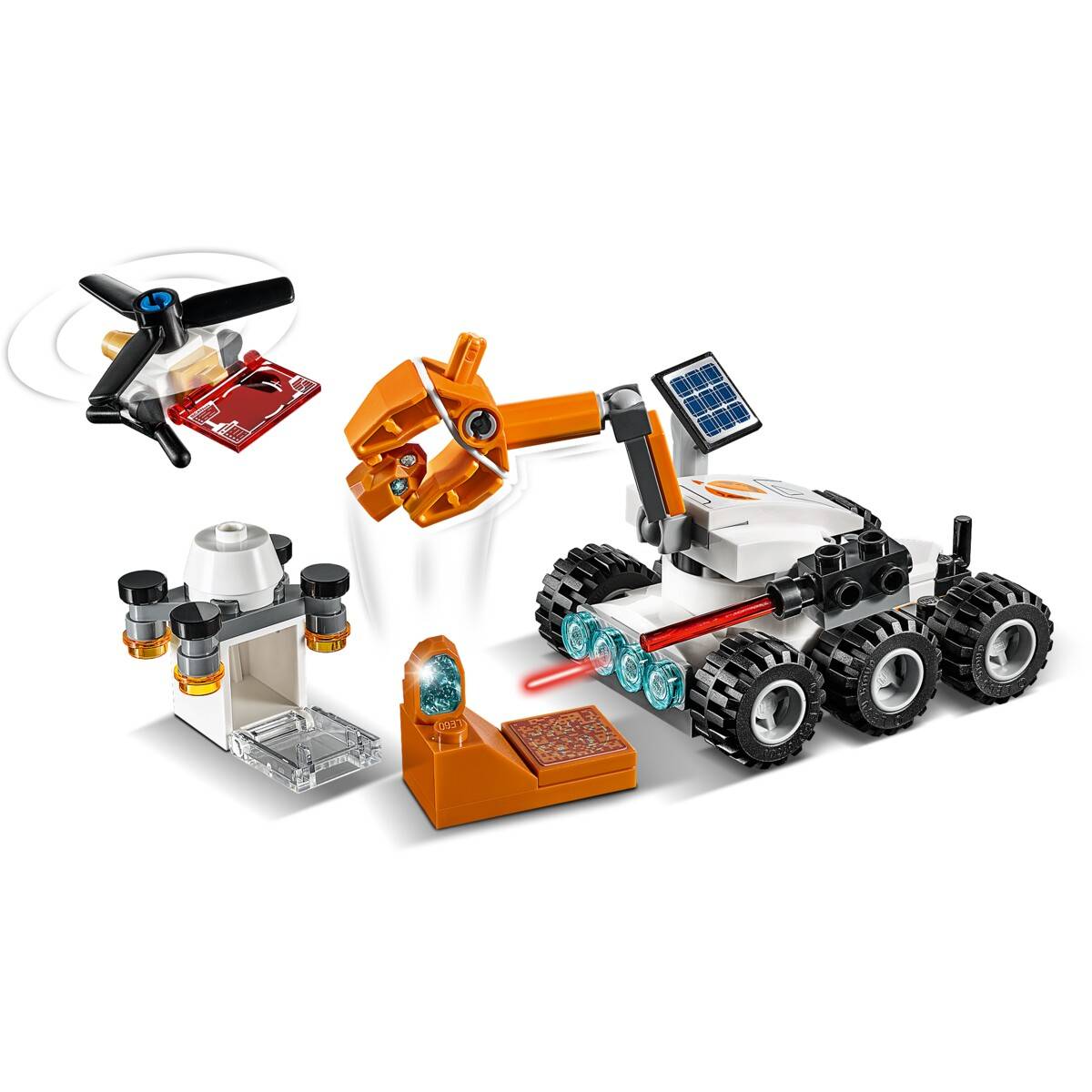 If you're a fan of LEGO accessories, check out the astronaut helmet that comes with a blue visor, two geodes, a scanner and of course a spacesuit equipped with a golden visor.

The LEGO Mars Research Shuttle 60226 comes with two Minifigures. They are LEGO astronauts decked out in full space gear. Get suited up and join the astronauts in their exploration of our neighboring planet. If you have a friend or a family member who loves space travel and is obsessed with NASA videos, this set will be awesome for them because the design really stays true to the NASA archetype.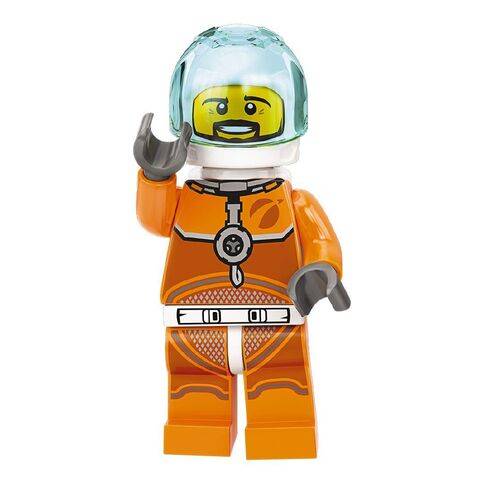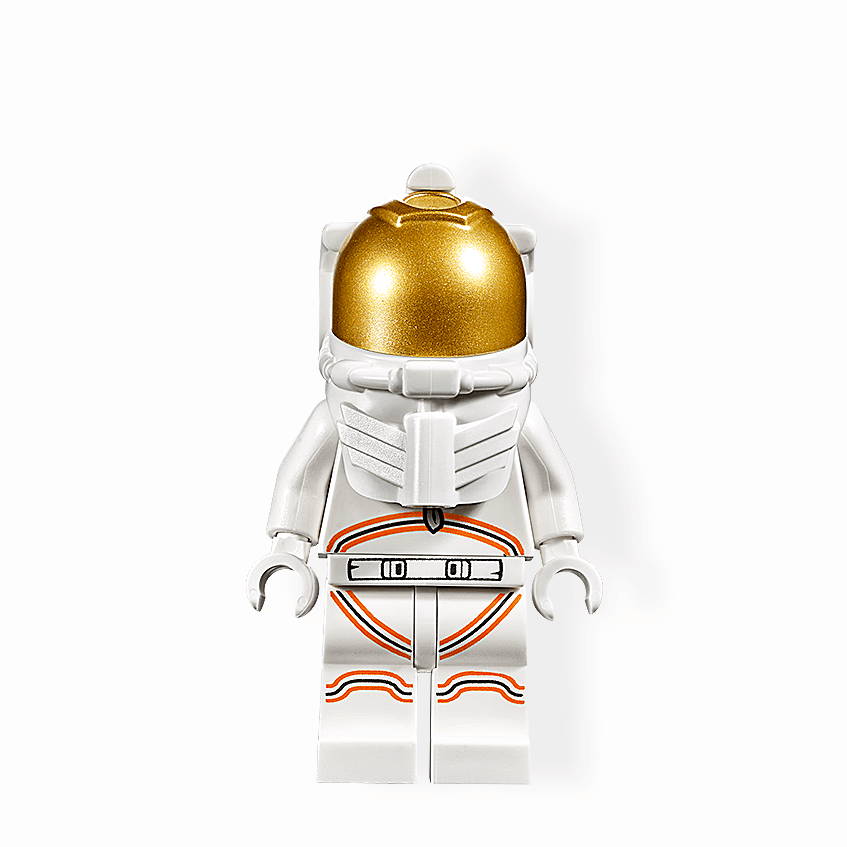 3. PRICE - The LEGO Mars Research Shuttle 60226 is a complete steal at only 39.99 US Dollars (or 49.99 Canadian Dollars) and your imagination. The actual NASA space projects cost about 1 to 3 billion US Dollars so this is quite the bargain. Furthermore, this Mars Research Shuttle hasn't even been released by NASA so you're holding an innovative piece of space technology in your hands if that isn't reason enough to purchase then what is?

4. VERSATILITY - Like most LEGO City sets, the LEGO Mars 60226 is open for collaboration. If you are not aware of what LEGO City is it is simply one of the oldest LEGO collections that entails depicting the city life. This includes transportation, housing and also space travel. The LEGO City collection is huge, with over 400 LEGO City sets available for collaboration. This means there are at least 400 possible combinations for the LEGO Mars Research Shuttle. The fun never stops with this LEGO Space set.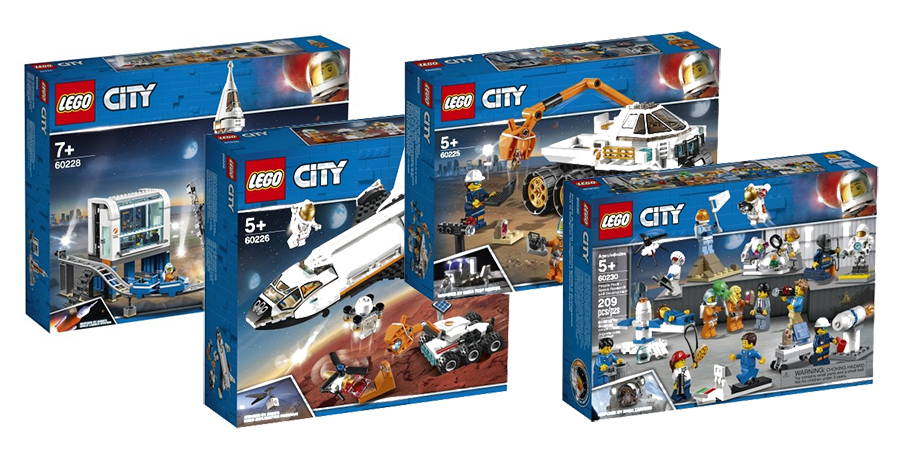 BUILDING THE LEGO Mars Research Shuttle 60226
There are several YouTube videos documenting this process but we'd suggest that you try your hand at it without any prior knowledge. This makes things all the more exciting. This set is targeted towards ages five and up. It also qualifies for Instructions PLUS. These are the new LEGO building instructions available on the LEGO Life app. It offers building guidance and it also allows users to view their creations as they build.

If you want your Shuttle to look absolutely breathtaking and unique from every collection out there, do check out our awesome created special LEGO Light Kits. They are vibrant, beautiful and will make your Shuttle standout in every setting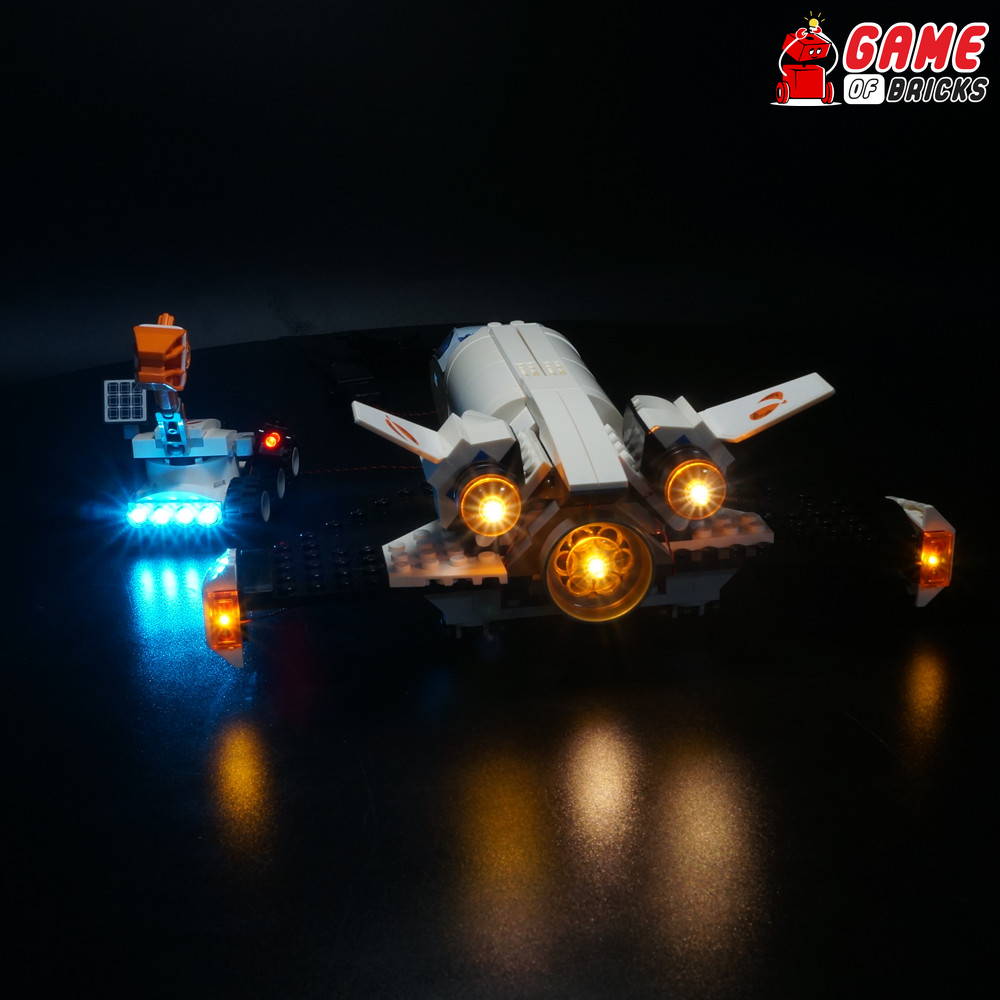 Space exploration is truly a huge step for mankind. There is so much out there that we do not know about but we'll never understand until we try. We're in this vast galaxy surrounded by other planets and other galaxies, we have a responsibility to explore and understand the events that gave us life. If you have this set be sure to let us know what you think about it. Thank you for reading!