Become more than a champion with the LEGO Koenigsegg Jesko 76900 Set.
As far as award-winning hypercars are concerned, the Koenigsegg Jesko is one to be reckoned with. This classic car from Sweden is one of a kind. This world-class car offers its riders the ultimate design of a classic race car. With Koenigsegg, you can feel like a champion without having to win a race. This Swedish hypercar also offers riders a luxurious look even when parked in the garage. You probably wonder why we have spent so much time talking about this car. Well, it's to ready your mind for the grand intro to a set designed by Lego in honor of this car.

Yes, meet the Lego Koenigsegg Jesko 76900 set. The fantastic Lego Technic group has created this set. This means you can expect this Lego to replicate its real-life counterpart perfectly. So you can enjoy bringing this fantastic Lego set to life in all its glory and even have fun. Do you have friends or relatives who are Lego race car fanatic? Well, this could serve as a good holiday present for him. This incredible Lego set also offers builders, new and old, an intriguing building experience. Let's find out what that involves in the next section.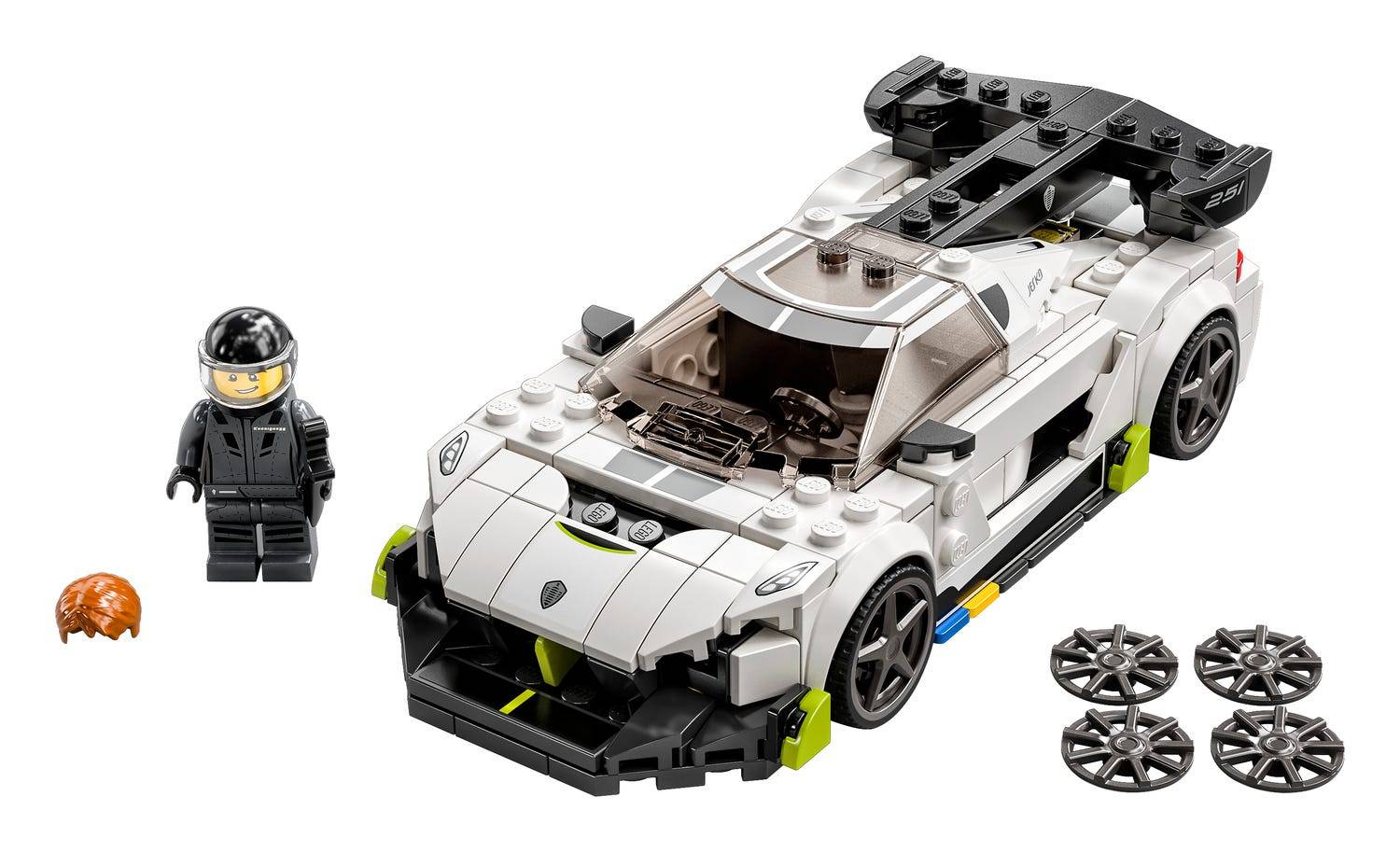 BUILDING EXPERIENCE FOR THE LEGO KOENIGSEGG JESKO 76900 SET.
Since the Lego Koenigsegg Jesko set is under the Lego Technic group, you can expect the building of this set to be both fun and challenging. The set would be fun to bring to life, thanks majorly to the number of details this set comes with to make it look authentic. Because of these many details, Lego builders can feel like engineers bringing this set to life. This can be the same for you too. Savor every moment you watch your Lego pieces slowly help replicate this iconic Swedish hypercar. Make the scene even more spectacular with a bit of refreshment on the side. Do you have children who can't seem to do without you? If you do, get them involved in the building experience too. This would be a fun experience for both you and your kids.
Though this set is fun to build, it could also pose a considerable challenge to inexperienced Lego builders. But not to worry, Lego's got you covered. Thanks to the straightforward, easy-to-understand building instructions, you can easily install your light kits. All you need to do is follow all the instructions from the manual religiously. You could also download the manual in digital format to see each diagram from different angles. Using this fantastic Lego tool would significantly improve your chances of building this set. Once you are done making this Lego set, it's time to have fun! It's time to test the limit of your Lego set by racing it with other Lego Technic sets. Race your car among other race cars until you become the ultimate race track champion. Overall, this Lego set offers viewers satisfaction both in looks and beauty. You can enjoy fun races with this set after enjoying a satisfying build. You could put this set on display at the center of your living room table or office table. Let's now look at the features this Lego set comes with.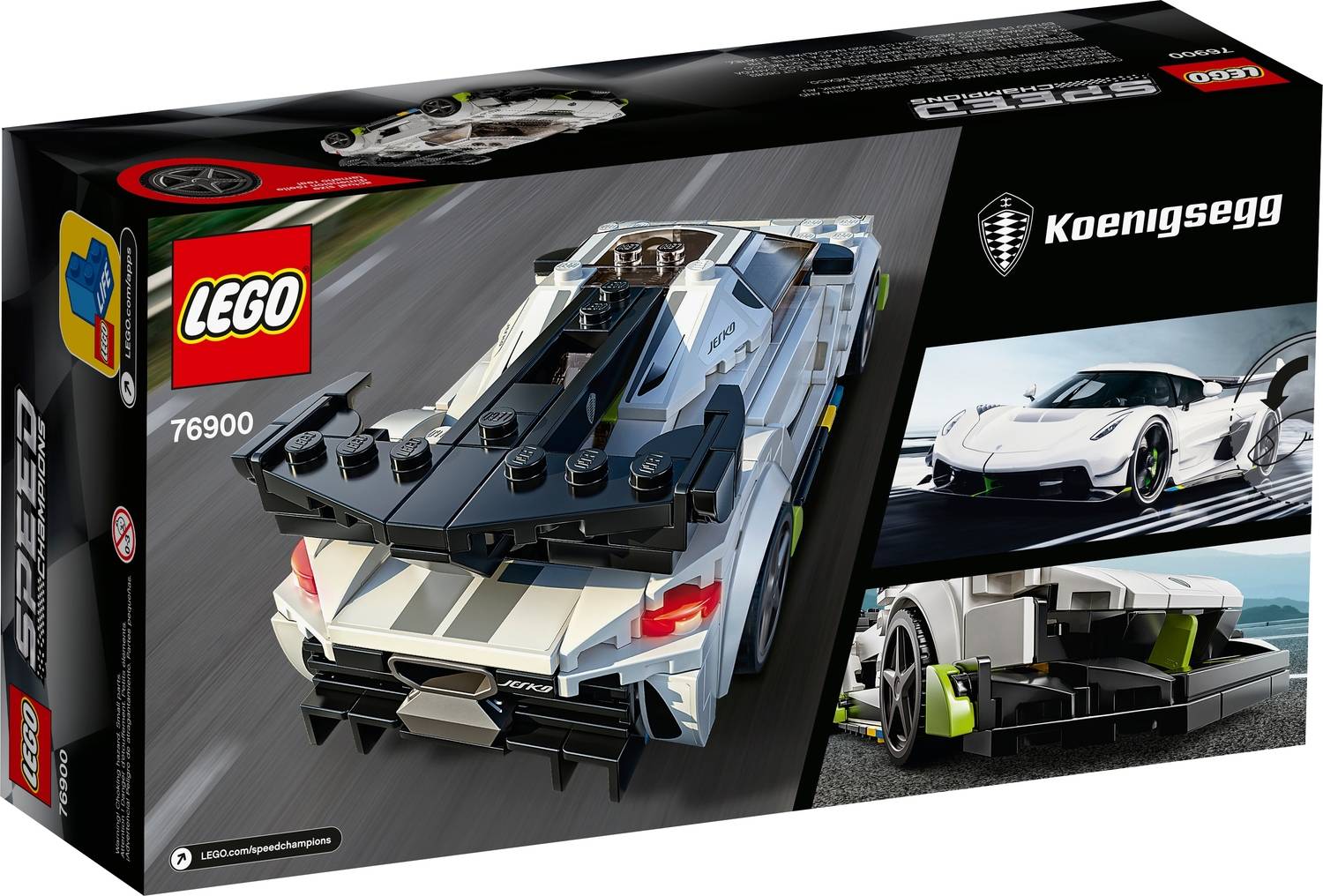 AMAZING FEATURES FOR THE LEGO KOENIGSEGG JESKO 76900 SET.
● FULLY KITED MINIFIGURE.
One fantastic feature of this set is its driver Minifigure. The driver Minifigure is fully kited with his racing suit and helmet. The driver also comes with a wrench and is designed to fit perfectly in the Lego car. Make your races look as realistic as possible by utilizing this sets race car Minifigure.
● NO NEED FOR BATTERIES.
Kids of all age groups can engage in endless fun as fun with this fantastic Lego set. Why? Because there are no batteries required to tap into the world of racing with this Lego set. Have you been looking for a set to help keep your kids engaged for hours? Then this set might be the solution you have been looking for. Never miss a race again with the Lego Koenigsegg Jesko set by your side.
● BUILT TO STANDARD.
Aside from being a one-of-a-kind set, all pieces that make up a set are well tested to ensure they are of high quality. The Lego industry knows that most of these sets are designed for kids. So Lego has gone all out to ensure their sets meet stringent company standards. It's been their way since 1958. Lego also makes sure that all its sets are safe and baby-proof. Non the less, it would be best if you keep toddlers out of the reach of this Lego set.
● KIDS CAN EXPLORE.
You could use this Lego set to build your kids' enthusiasm for race car collectibles. Teach your kids how to name and identify each Lego piece from scratch. You could also make this sets your kid's unique project, and You could even decide to include your kid's friends. As your kids work on this set, give them care and support. Use this fantastic Lego set to help teach your kids the value of teamwork.
● SET SIZE.
The Lego Koenigsegg Jesko set could be considered a medium-size Lego set. This Lego set comes with about 280 pieces. The sets ratio also helps make it an excellent display set. The overall proportion is about 1.5 inches high, 6 inches wide, and 2.5 inches in dimension. This is just enough size to fit perfectly on your living room table without much space.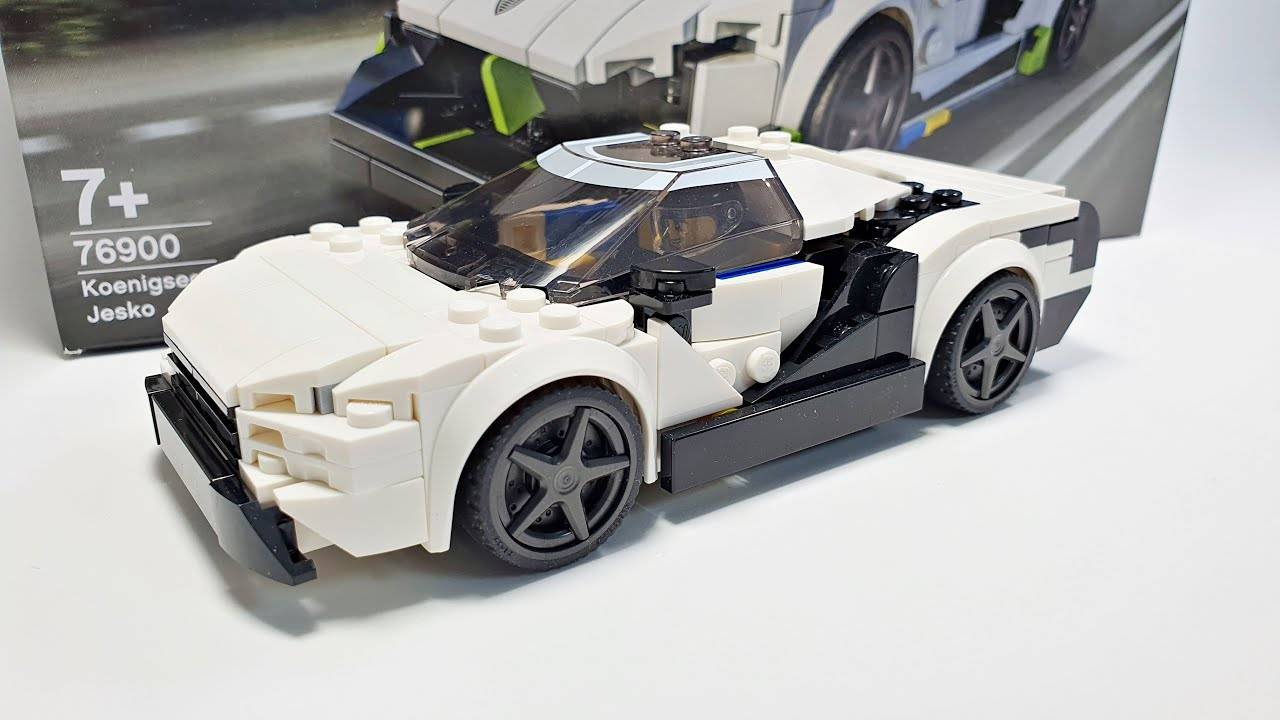 Get the Lego Koenigsegg Jesko set right from any Lego stores in your area, or you could get it from the Lego website, www.lego.com. If you decide to get the set directly from a Lego store, you can expect it to cost slightly higher or lower in price, depending on your location and the availability of the set in your region. But on the official Lego website, you can decide to get this set at a much lower price. This set cost a total of 19.99 dollars from the Lego online store. You could also add another excellent accessory to this Lego set. Attach our special light kit to help make your set shine. How can you achieve this? Let's find out in the next section.

MAKE YOUR LEGO KOENIGSEGG JESKO 76900 SET EVEN MORE AWARD-WINNING WITH OUR SPECIAL GAME OF BRICKS LIGHT KITS.
With our fantastic light kit, you can make your Lego Koenigsegg Jesko set even more godlike. But the one million dollar question remains for beginners. " how do I make this happen?" well, you can make the installation of this set a success by following these simple steps.
1. Inspect all purchased light kits.
As soon as your light kits arrive, you must conduct a thorough investigation on them. This study is vital to ensure all purchased light kits come in perfect condition. It has become a standard feature for lights kits to be shipped with some damage. Luckily, your Lego light kits offer a 30days warranty for each purchased light kit. So do not hesitate to request a replacement for any light kits shipped with damages.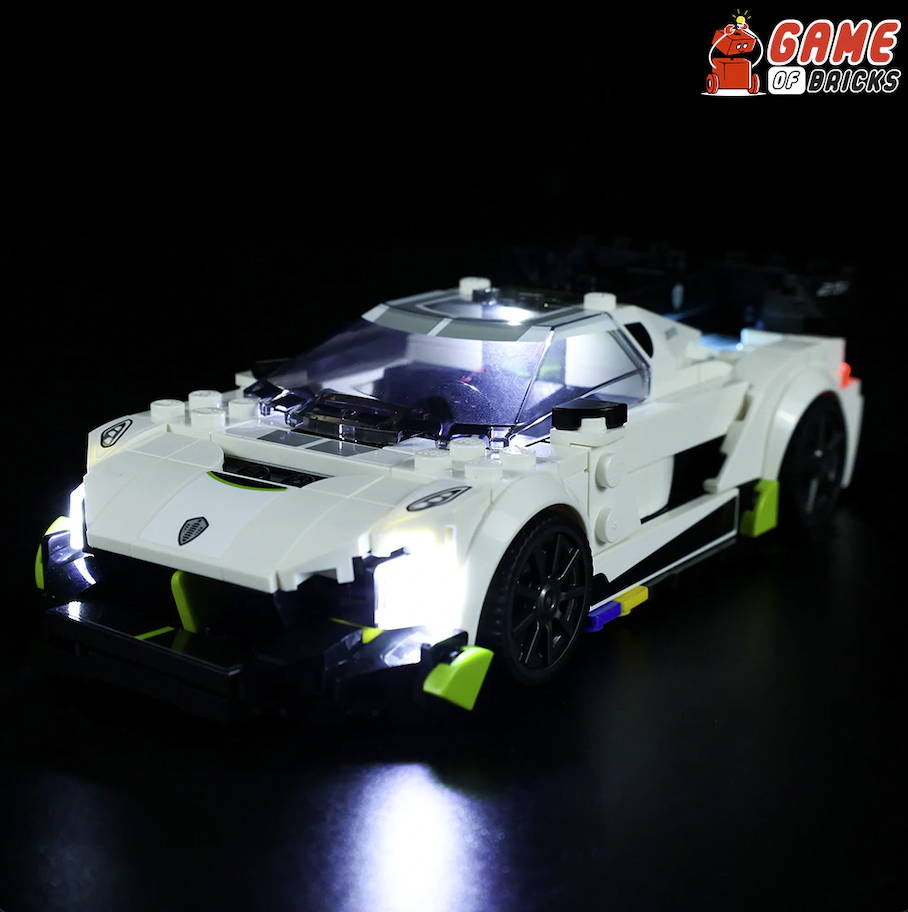 2. Install your light kit.
Now it's time to install your light kits. Our company gameofbicks have put together an instruction manual to do this effortlessly. This manual is designed to be as straightforward as possible. So if you are new to our special light kits, be sure to consult our manual before building. Also, remember that our Lego light kits are very delicate. So make sure you handle each of our special light kits with care. If you follow all the instructions in the manual while still managing your light kits with respect, you will surely build something worthwhile.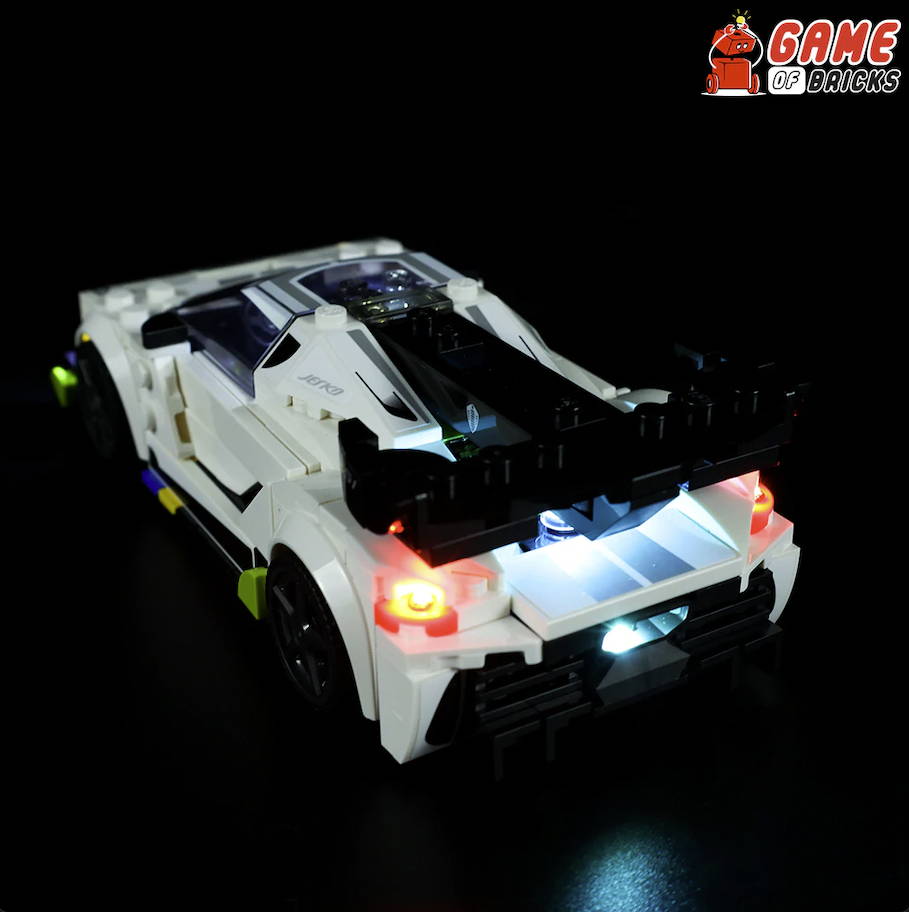 3. Run final testing.
Once you are done installing your light kit, you need to test it out before flaunting it. This test is essential to ensure your set is safe and ready for use. What are some things to look for while test running? Searching for signs of sparks and short-circuiting would be highly recommended. This is because those signs will help you safely detect a problem. If you discover anything wrong with your set, fix them immediately. Once you have done that and everything looks good, put your Lego Koenigsegg Jesko set on display for all to see!
---