LEGO Ideas To Spice Up Your Family Game Night
By

Nikita P.
/
June 07, 2020
Here are some LEGO games that would spice up your family life. It makes the individuals present have a lot of fun. Here are some interesting LEGO games you can engage in.

● LEGO Games Scavenger Hunt

Have some bunch of LEGOs hidden around the house and give clues on how to get them back until all the LEGOs are found.

Suggest a building goal or assign someone to suggest after that take pictures of their creations.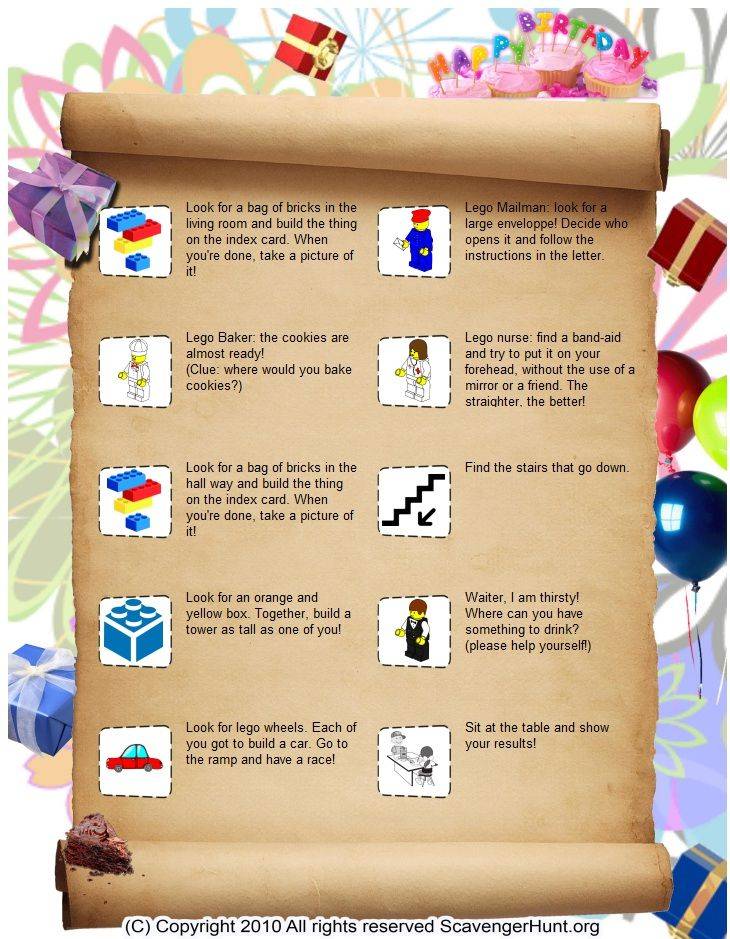 ● LEGO Games Treasure Hunt

Get a bucket and fill it with LEGO pieces with some mini-figures. Your kids should take turns trying to find whichever mini-figure you specify before the time runs out.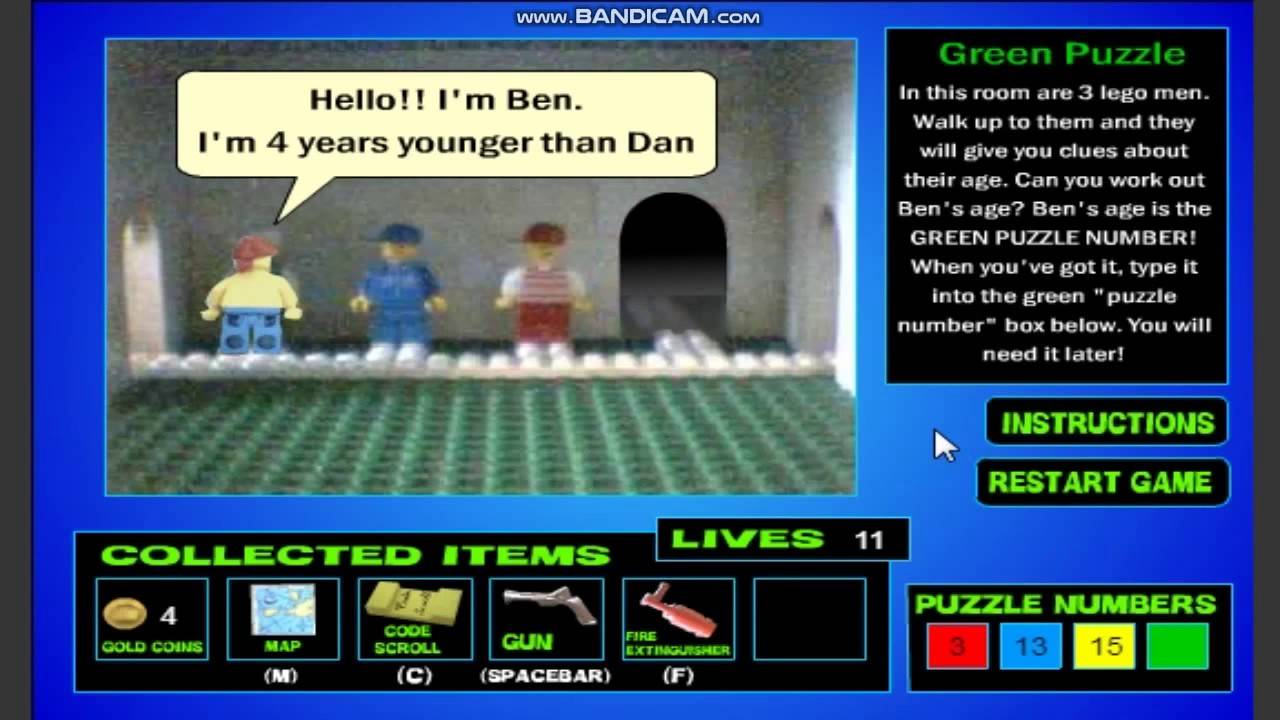 ● LEGO Games LEGO Flicking

Start at the extreme of the table then flick a LEGO across it with your fingers making it sure to land within a marked space at the other extreme of the table. If possible, you can use a tape to get the area or box marked.

● LEGO Games Bible Challenge

How can LEGO be used in a bible challenge? Did you know, LEGO bible challenge helps build the family devotions? Your kids will surely love this game and most of all you will be in God's word together.

This game is all about choosing some bible characters or objects related to the bible and construct it with the LEGO bricks. For instance, you can choose to construct a tower.

You can build the tallest tower as a family. It is really fun.

Get various colors and types of LEGOs and give your kids some time to examine these LEGOs. It may be a minute or two after you instruct them to close their eyes. While they are closing their eyes, take one LEGO away.

Then permit them to open their eyes and ask someone to give which piece is missing. Also, take turns playing.

As the name implies, the game is just simple to understand. All you need to do is get a basket, take turns to toss LEGOs into the basket, and see who goes the farthest.

Build a ball and pins and play a game of slide-bowling, you have to slide the created bricks or ball across the floor to knock all the pins you set up.

Both parents have to construct a simple creation for the kids to see and memorize. After that allow them to try to replicate it. You can time them for an extra challenge.

Get a spoon and LEGO piece, race across the house with these items, and see who can get to the other side first without dropping.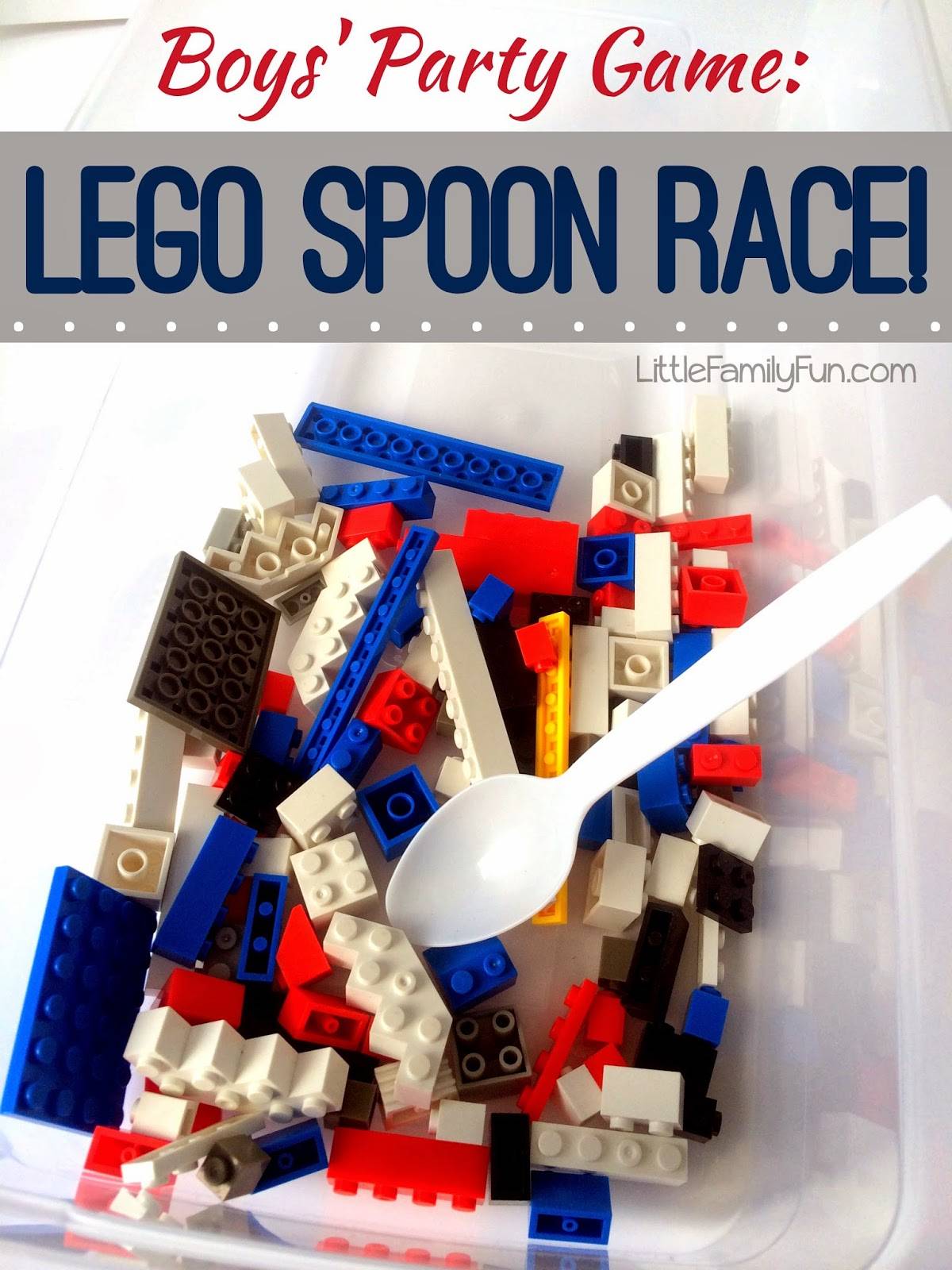 If needed separate the ages or take turns to reduce competitiveness.

● LEGO Games Building Your Own

Everyone present for this game must get the exact set of LEGO bricks in unique bowls and construct anything they choose. After that take pictures of the creation.

● LEGO Games LEGO Excavation

Get some bricks and mini-figures and freeze them in big block ice, after that work them together to pick away and gently build a creation with it.

● LEGO Games Find And Build

Choose a brick to build. Put some LEGOs in a basket and call out different numbers and shapes of LEGOs of them to find and build adding to their creations until the challenge Is over.

● LEGO Games LEGO Pictionary

Make a list of easy LEGOs you know your kids can play. Use the LEGOs to build tables, cars, cakes, chairs, etc. This can be more creative.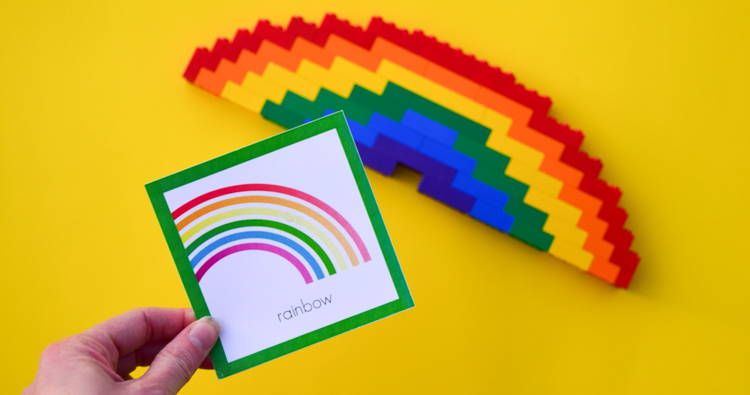 Choose any game and play it using LEGO pieces. Suggested games like tic-tac-toe, etc.

Get a puppet show or have the kids come up with one. After that give them a chance to construct their own prop for the presentation.

You can take a video of it and share it with other relatives.

● LEGO Games Role In Dice

Get dice and LEGOs, pass the dice around the table, and roll to see how many LEGOs should be taken from the LEGO bin.

Use them to do a free construction. You can suggest for the kids as well.

Get pictures of various LEGO scenes you built. Form a story, making an amusing book presentation. You can also use videotape to do this.

This is really fun. Your kids would deeply love this especially one related to videos.

Organize a LEGO party, watch the LEGO movies, or just have a family fun night with some of the above games. Build anything If you wish. With this, you would have fun.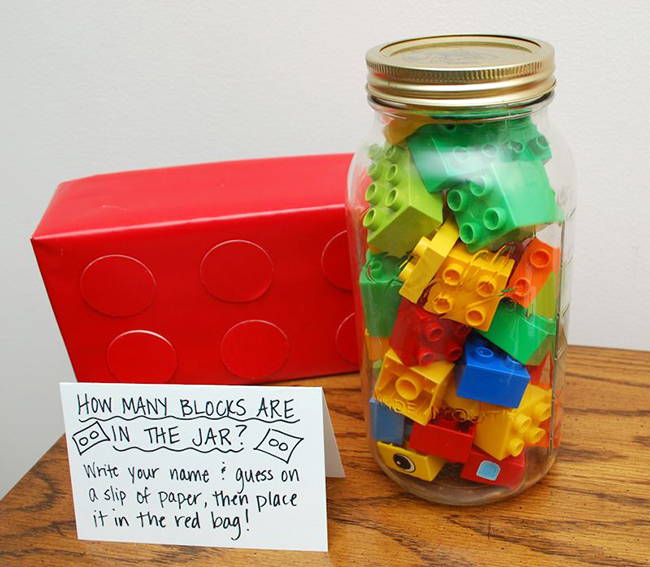 ● LEGO Games Car Partner Challenge

Organize two groups. Each player is to construct a car with only one hand. Players will have to figure out how to cooperate in other to achieve what they want.

If any group uses both hands certainly that group has lost it. So each group should endeavor to maintain one there stand in constructing the car with the LEGO bricks.

● LEGO Games Small To A Big Tower

Construct a tower using LEGO bricks. This game has only one rule and that is to add a larger piece of LEGO as you get higher.

The winner should be the one who uses the created number of LEGO bricks in their tower.

This is why whenever the game is played, you need to make sure that each piece that you add must be larger than the one last added.

● LEGO Games Race To Cover Basket Plate

As the name implies, this game is just simple. You need two base plates and a lot of bricks.

Players race to cover the base plates.

This is really fun and easy for your kids. So many individuals actually think this game takes too long but when time, the winner comes out in less than 8minutes.

● LEGO Games Treasure Tower

This particular game is extremely fun because it actually comes with a prize. All you have to do is; build a tower concealing a prize.

Each play gets 10seconds to remove as many pieces as possible before passing it to the next player.

It goes around until the winner is chosen. And the player that uncovers the price keeps it. Children love this game because of the prize attached.

And most of all you would be able to see the abilities and creativity in them. If you have a lot of kids, you can also use flat brick pieces along with regular ones.

You can also make the tower huge. This is because they tend to take a longer time to be removed.

So before 10 seconds, all your kids might have partied in this game. Then you announce the winner.

● LEGO Games Blindfolded Building

With a blindfold on, build a tower. It may sound easy but it isn't. It may be a little bit easy for adults but not for kids especially for the age of 8 and under.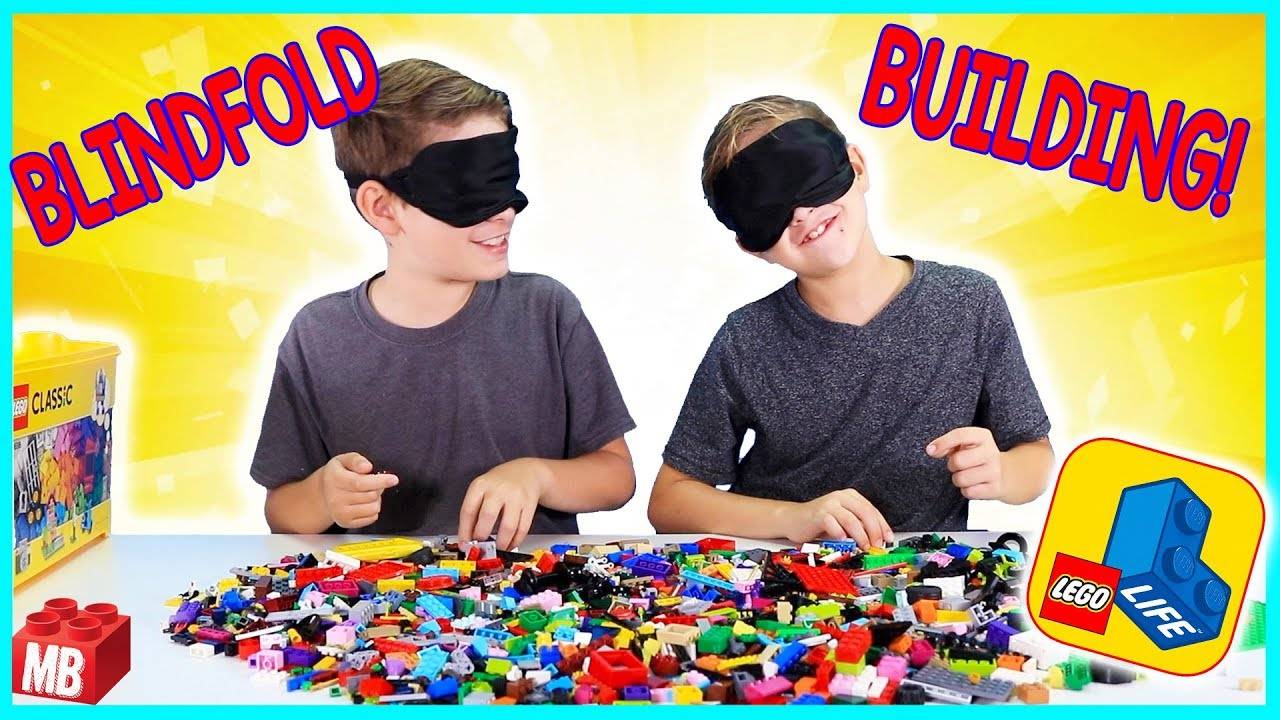 It is a strategized fun challenge. You can also make it extremely difficult by asking them to build a specific creation with the blindfold on.

● LEGO Games Minutes Challenge

This aspect is just for speed creation. This you can do in less than 10minutes, you get them done in one minute.

● LEGO Games Five Minutes Building Challenge

This is actually similar to the minute challenge but it is a little bit easier. Give each player a pile of bricks. Then instruct them on what to build.

It may be an animal, a vehicle, etc. Give everyone 5minutes to create this. When the time elapses, each person can show what they have made.

● LEGO Games Spinning Tops

Kids take spinning as a huge fun game. You can ask your kids to create a spinning to using LEGO bricks. While they battle with each other, the winner is the one who finishes the spinning top first and spins it.

● LEGO Games Bridge Building Challenge

Children love creation and what more they want to be able to create theirs. Assign your kids to build a bridge.

You can time them if you want and choose the first to finish the challenge, that person is the winner.

● LEGO Games LEGO And Movies

In this angle, kids have to construct any film character of their choice with the LEGO bricks. After that take pictures of it.

This sounds fun because you'll get to construct your favorite film character and keep it in your home.

There are some suggested movies below, you can choose one that catches your interest and construct it.

● Lord of the rings trilogy
● The superman movies
● The Matrix trilogy
● Terminator series
● Star trek etc.

All these movies are very interesting and have great characters as well. So definitely your kids will play and have fun.

Most of all they will act to have their favorite movie character constructed.

● LEGO Games Head To Head

This is a game consisting of 2 or more players. They will have to play against each other head to head to be the first to finish construction.The winner is the first to complete his or her task.
● LEGO Games Individual Vs Clock
This Is similar to the minute game but in this game, your opponent is the timer.You have other players too but your aim should be on the time in other to defeat him or her.When the time gives instruction on what to construct and announce the time that should take you are expected to get it done within the time limit.
● LEGO Games Leaning Towers Of LEGO
This aspect has to do with constructing towers also but I a different way.In this game you have to give each player a LEGO brick according to his or her age after that, each one is expected to build a tower with those bricks given.If the tower tips over, they must pick it up and continue building.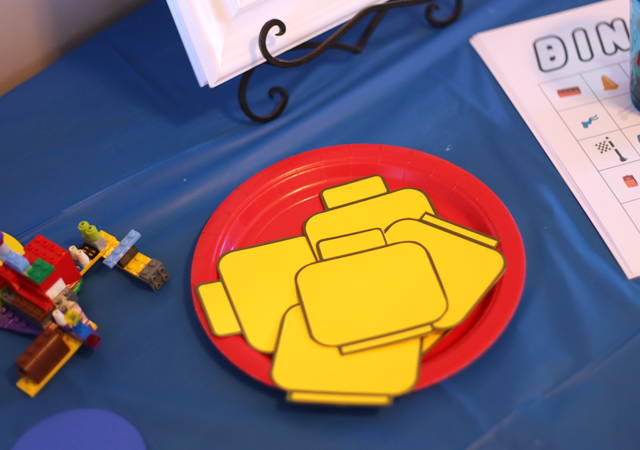 ● LEGO Game Pop Goes
The LEGOGet 10 balloons blown, inside the blown balloons, there should be one LEGO in each. Each player must pop up all of the balloons and build a tower with the ten LEGOs.This is really an amazing one. After the game, you can take pictures as well.
● LEGO Games Basket Of LEGO
Get a basket constructed out of LEGOs, get some pile of LEGO too.The basket can be the size of your choice. After that, that player must toss LEGOs from behind a live ten feet away into the LEGO basket.This would continue until five LEGO are thrown into the basket.
● LEGO Games LEGO Balance
Assign your kids to get bunches of LEGOs, tell them to make a weighing balance for items and time them too. The first to accomplish this is the winner and is said to be given a snack.After weighing some snacks or other items that may interest kids.The item is said to belong to the kid. The game is also fun because of the price it comes with.
● LEGO Games LEGO Night Light
This particular game may be difficult or dangerous for kids but it is not impossible.With this game, you will be able to see how creative your kids are and appreciate it.Group your kids and assign each group to light up the LEGOs they can use a battery-powered tea light to make safer and more fun.Once this game is done you would be able to appreciate your kids and your emotions may force you to reward them.


LEGO game is really fun and interesting but most of all it helps you to become creative. It also helps your kids to be more creative than you would expect. It enhances:

● Communication and language skill
● Physical development
● Perseverance and management of frustration
● Self-confidence and many more

LEGO game helps you to focus on the creation and appreciate it. Go on have fun with LEGO games.