LEGO Halloween Ideas 2020
By

Nikita P.
/
October 23, 2020
This is a wonderful time to enjoy your creative ideas. There are seasonal foods, costumes, and several games and activities. You can feel free to enjoy these ideas for Halloween that are eerie and easy. They'll help you have a perfect fun Halloween during this spooky period.
This article would show you details on how to have a fun-filled Halloween. Showing you lovely things to do with your family, kids, friends too. Here you'll see expert advice, great competitions, and parenting tips.
Ideas on Lego Halloween for Young Ones
You could make use of apples. They are the best fruits for the fall or autumn. Set your minds to candy apples or bobbing apples which make for a seasonal sticky treat. These apples made from Lego gotten by Little Bins used for Little Hands could be created using different sizes, different colors and they'll make fine additions to the decoration for Halloween.

Young Lego fans would really like this No Time for Flashcards Lego Halloween Idea. You could create candy corn, Frankenstein, pumpkins, ghosts, and lots more in a very short time.
Creating the bats could be a little bit difficult for young kids. But you could get a cute little one using Duplo from Lego.
Using the classic jack o' lantern which is made from Lego through the Little Bins for Little Hands. Also adding a candy corn addition that is easy to use.
You could make use of the classics and make a 3D jack o' lantern. Making it look like Gizmodo. Then you can enjoy haunting.
You can merge these pumpkins using a 3D skull. It'll be scary, spooky, and great for Halloween. Using skulls daily has a lot of instructions that can help you make your own.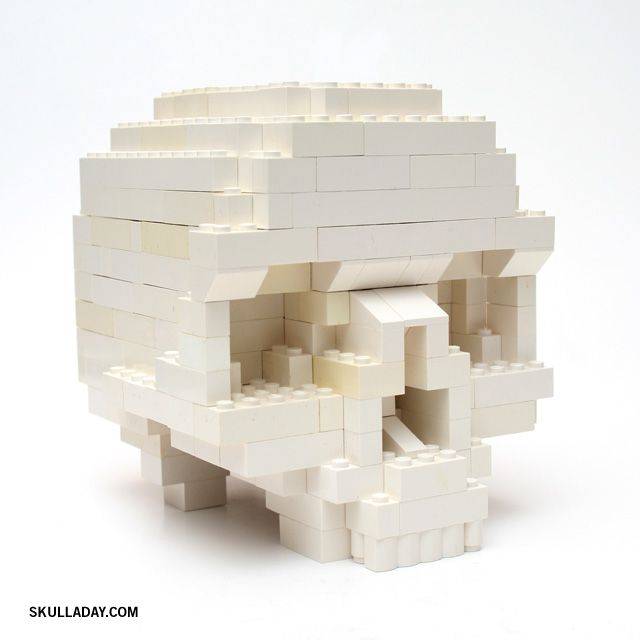 There are crawly, creepy spiders that are great for this time of year. They are fun and equally terrifying for beautiful Lego builders.
For Frankenstein's favorite day, that's Halloween, you can create your own using simple steps from Bill Toenjes on Flickr.
You can make a simple Halloween scene that has a nice centerpiece or décor. You can learn how to do this from a how to do video gotten from Legoland Discovery Center Boston Master Builder
Pirates and skeletons are the usual options for costumes during Halloween. This is why there's a lovely Lego of this made for fans.
Brick 101 is a nice looking skeleton which is organized using classic Lego pieces. Everyone loves it. You could also get eerie bats that you could make hang on a tree.
These eerie bats, hanging on a spooky tree, are another great build from FrugalFun4Boys – the moveable 'wings' really make the whole effect come to life!
You could create your own Dracula. Who doesn't want to have Dracula with them during Halloween? Bill Toenjes has techniques you could use to create your own Dracula.
Lego Halloween Books from DK Books
For some years, DK books have been creating LEGO books that are filled with ideas from inspiration. From Christmas to the holidays and different times. This LEGO Halloween book has Ideas from an exclusive inspirational model and would help you create wonderful Halloween creations with the Lego bricks you already have.
This is wonderful for people that like enjoying Halloween in their homes. Enjoy what this Halloween book filled with ideas has for you.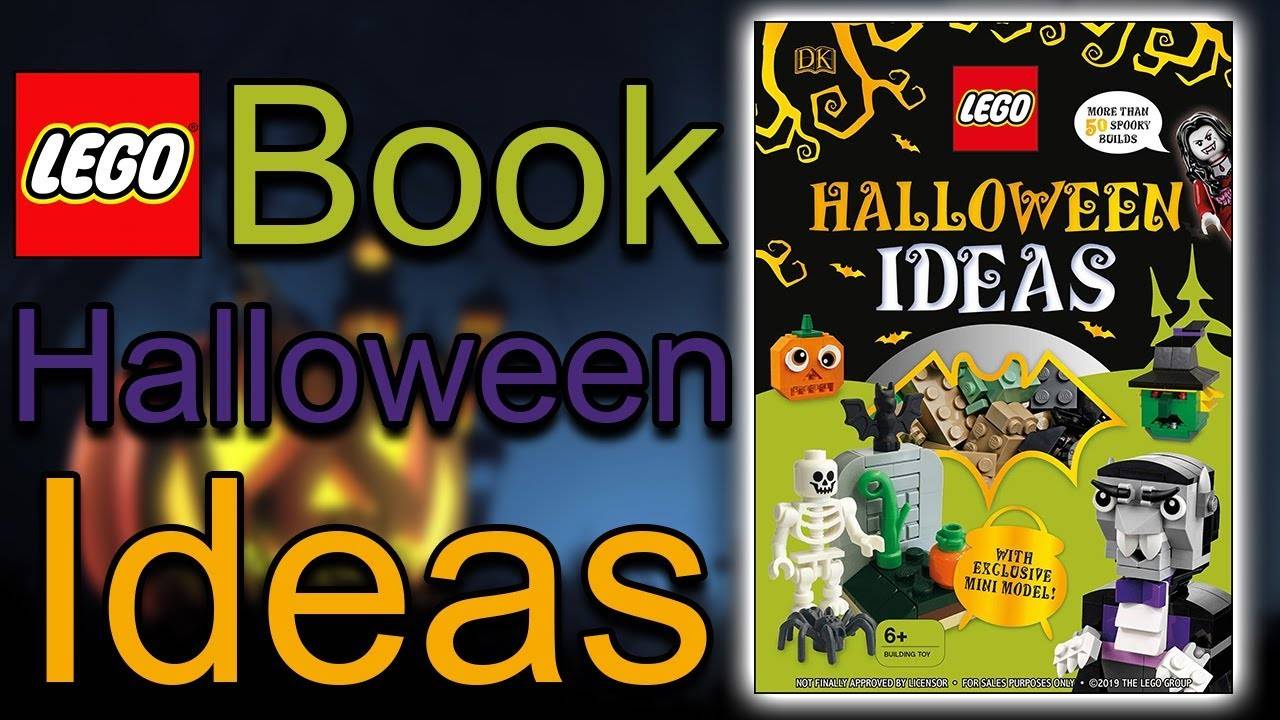 LEGO Halloween Book Ideas Review
Description of the Product
Enjoy Halloween with about fifty build spooky ideas. Also with a scary model that has a scene that would instill fear into you.
You could make use of your Lego collection to create a huge bat, a witch's house, and several more creations that are quite creepy. This would also be a challenge you and your friends would enjoy on spooky games.
These models with Halloween themes and different activities would make you enjoy the Halloween season properly.
With this, all the ghoulish fun can start!
The name of this book is Lego Halloween Ideas
It was published by DK Books.
It has lots of Lego Exclusive Scene Spooky elements
It has eighty pages.
You might notice that this book has a different format from other popular LEGO titles gotten from the DK books. It is small but it has several build Halloween ideas and about eighty pages. It has a round-up of handy elements that are all useful. So many other books too like them providing you with instructions strong step to create any of the models available inside the book. This serves as inspiration points to help you create different things from the LEGO bricks you already own. It could be a little bit frustrating especially when the images you see are not as inspirational as those you would want to create. But you'll get to see several different ideas that got their themes from Halloween. Themes of things like games, ornaments, pieces to display and so much more. The Ghost Ship is one of the best highlights coming together with spiders too.
The book also has a polybag including elements needed to create a Spooky Scene exclusive model. This is a grave plot that is small completed with some accessories and a gravestone. These accessories include a spider, a bat, and the mini-figure of a skeleton. You would also see a pumpkin made from the head of a mini-figure. You would expect to have a pumpkin that's orange in color but the one included in this set has like a sandy brown color. It looks like the correct instructions. All in all, it's a build that's quite fun.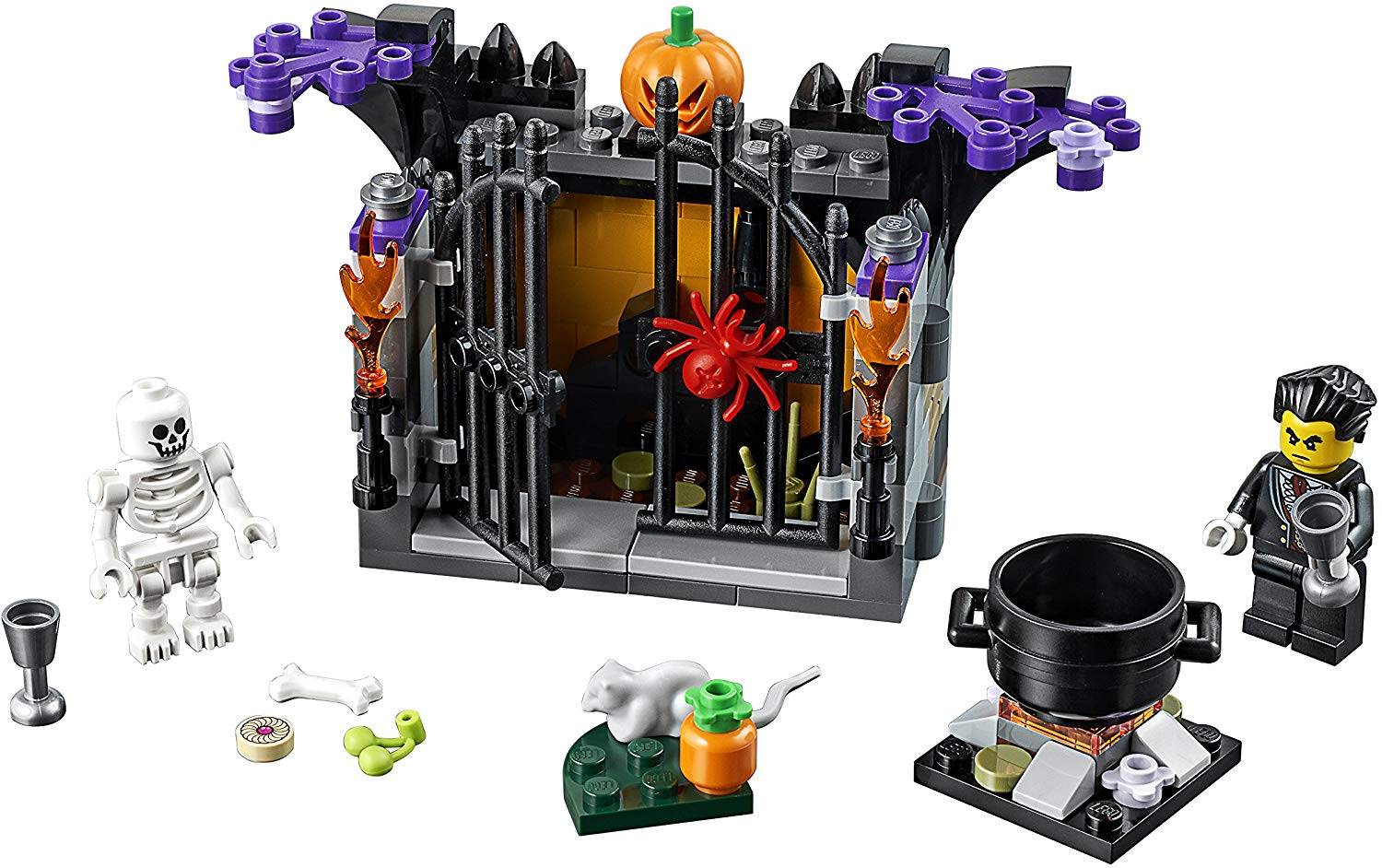 LEGO Ideas for Halloween Book Review
Checking everything, Halloween has been an event that has been celebrated for years. Different shops give lots of space for decorations and costumes as the years pass by. This year might be different for a lot of people. As a result of lockdowns and Social Distancing. How would one expect to Trick or Treat? We all could still enjoy and celebrate spooky things at home and this book is a great companion for all of that. You don't need to trek and walk around in the dark and cold, you should stay in the warm, hold some Lego bricks, and create something spooky. These Lego Halloween Ideas are available on Amazon and from other selected retailers of books.
How to get Lego Halloween Ideas
Different people are always looking for ways to keep themselves and their kids interested and engaged in creatively thinking. Whenever one gets something that works very well, it is a wonderful win and it brings out the fun from these creations.
Using Lego bricks to create something fun for Halloween is a very nice thing to do. These are ways you could simply do these at home and at places you feel comfortable during the holidays.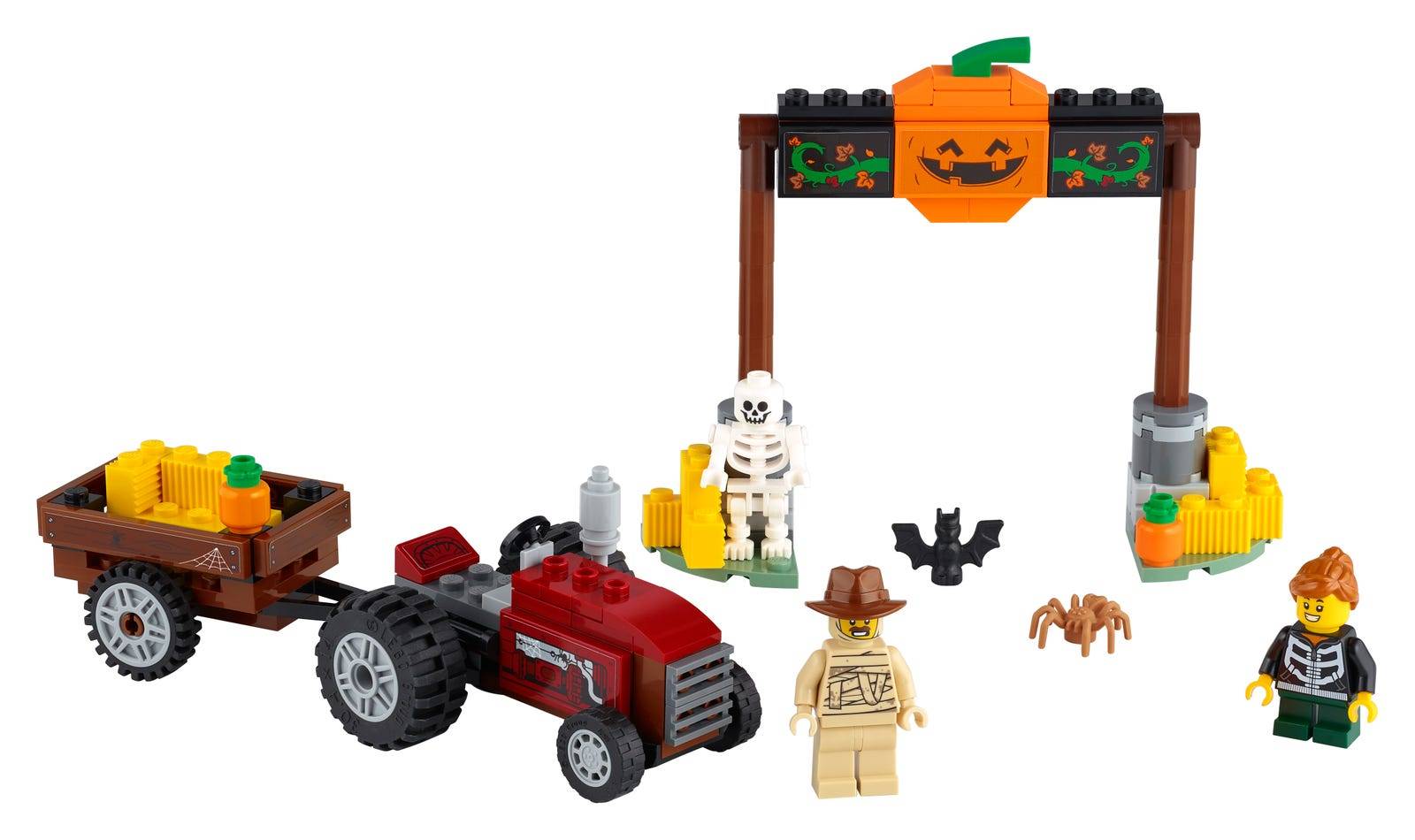 Halloween game Lego and getting off the internet
You'll need a lot of plain old Lego bricks
You don't need flowers, people, wheels, or even windows. You do not also need anything out of the blue. All you just need is plain old Lego bricks.
Just get your Lego sets and organize them and separate the Lego bricks from them to use them for the Halloween game Lego. You can learn how to do this online. From different posts on the internet like those where Halloween Lego challenge is written. These posts are great and the entire idea of creating something for adults and kids and letting them create using their imagination is just wonderful.
These are cognitive fantastic motor fine skill builders which are great for young ones. You can also gain more inspiration from Geek Alerts. These Halloween Lego set posts shows you the pieces they get from different Lego sets. You can print these sheets out and give your young ones a challenge for them to use their minds to create some new spooky sets.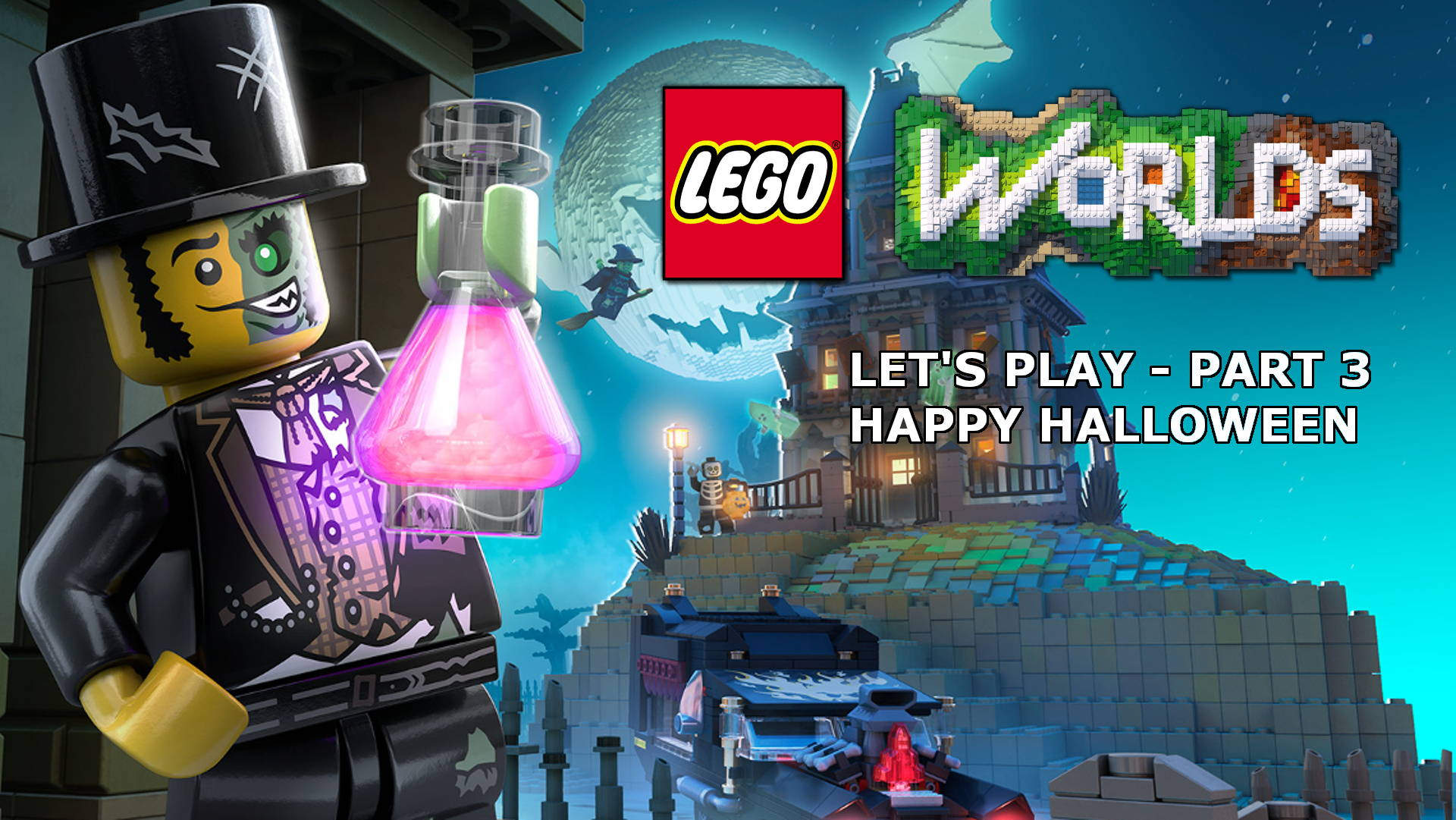 The things they could make could be several different objects like hats, ghosts, bat's, ghouls, monsters, and every other thing you might like. You could come up with things that are nice and simple.
After making lovely use of these sheets, you can come up with these things above and even a Frankenstein monster.
Working with several Legos no matter their capacity using a fabulous way for young ones to get their brains working and their motor fine muscles active and even though they are not following these instructions properly, they could be creating these pieces on their own. It is very nice for them to grow mentally and psychologically. So this works in every way. It'll be nice to hook up this Lego idea challenge to the Halloween parties of your friends and the young ones around and their friends. For all the kids to have these techniques and to become masters so they can shine when the Halloween period comes through.
If you want to get a LEGO scramble Halloween sheet that looks like different Halloween items that any kid could create using any type of Lego bricks, you can get it from different websites on the internet.
Make sure you enjoy them and share them with your friends. The essence of this article is to serve as an inspiration for young groups of people during the Halloween period.

Different Halloween Lego Ideas
You and your friends could make use of a LEGO Halloween idea card. Which is done by flipping the cards to create different spooky sets. These cards would have instructions on how to make these spooky Halloween sets and how they can make them using easy simple steps.
You could make use of a timer and create a copy using time and create a card that would let everyone around create a version of what you made simultaneously. You all can use turns to flip the card and create the next item. Then have your friends take photos of these new spooky sets which would later be added to create new cards.
Using these cards, you'll help your kids read the instructions, and using this, it'll help your kids know the value of great books. Apart from that, it is a win-win. Your kids enjoy what they read and then they get to talk better and most times, young kids like to remember what they read and they like to read things that interest them. Make sure you educate your kids on the importance of reading cool books and with the desire of wanting to have great Halloween ideas, you could push them using wisdom to read books that would show them how to do these things.
The number of books and ideas of Halloween for kids, toddlers, children, and adults to choose from are a lot. There are also costume ideas which the entire family can gain and enjoy from. There are also different varieties of parties that you, your kids, and the entire family can enjoy. Some parties could be hosted in your backyard, different decorations for a garage party, and several different simple party ideas. Make sure you don't miss these different Halloween decorations for parties that kids and toddlers would visit. You trick and treat season is here. Make sure you also learn about ideas that teenagers and adults would love and enjoy. Have all your costumes figured out? The pets in a house are a necessary part of the family. There are also different costumes you could use for your dogs, cats, and other pets around. If you need these classic costumes, they are all available on the internet. You could even get them on Pinterest.
Do you know that family costumes and ideas for decorations are greatly available on Pinterest. There all you have to do is make some research and various types of designs are there waiting for you to select.
We hope you have a great time this Halloween, enjoying some of this period's greatest Halloween Ideas. Have fun and enjoy it.