LEGO Guinness World Records You Should Know Of
The LEGOcreation hasn't only been stamped in our hearts over the years, it has alsobeen stamped in Guinness book of world records and that doesn't seem like itwould be ending any time soon. The longer we have LEGO around, the morepossible it is that a new world record is going to be set and/or broken.
It cannot be doubted,with all the amazing LEGO sets getting released, year in year out, LEGO loversare getting lots and lots of amazing and creative ideas.

An amazing thingto note is that some of these world records were set by fellow LEGO lovers likeyou and me, who knows, you may just be on your way to setting or breaking one.
In this article,we're going to be looking at some of the most amazing LEGO Guinness worldrecords in no particular arrangement or order, so hang on tight, relax, andprepare to be blown away.
The most valuable LEGO Minifigure
I'll place a betthat you know about the gold reproduction of the bounty hunter Boba Fett. Youjust must have heard about this one. If you haven't, well at least you shouldknow that the bounty hunter is from the original Star Wars trilogy.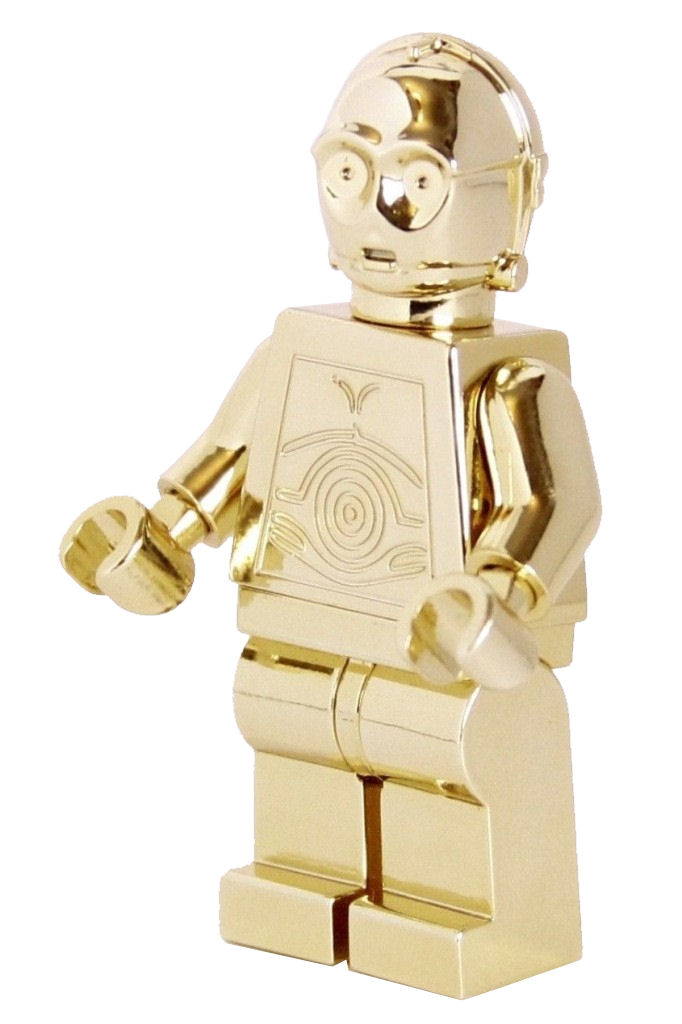 Would youbelieve that the two 14-carat gold Minifigures were worth $11,495.95 a pieceand were given away in 2010 as prizes at two different events? It is justamazing, isn't it? The first event was the San Diego Comic-Con competition andthe other was the Celebration V Star Wars festival.
Since 2010 tilldate, no Minifigure has been made that cost that much or that is that valuable.However, some Minifigures we're sent to space in the NASA Juno mission to outerspace (Jupiter precisely) in 2011. That was another record – the farthestdistance any Minifigure has traveled – If those Minifigures were to return(which won't happen anyway), they'd be the most valuable, costing severalmillion.
The largest LEGO brick batmobile sculpture
What can youbuild with 288,630 LEGO bricks? A couple of giant Porsche 911 cars? Well, Benwas thinking of something much bigger and he, indeed, built the world's largestLEGO brick caravan. The art was John Cochrane Advertising's concept and wassponsored by Caravanning Queensland and Top Parks.
In thecelebration of an upcoming ceremony of the 50th anniversary QueenslandCaravanning and camping show in 2018, John Cochrane Advertising wanted somethingreally amazing and large so he came up with the idea to build the caravanmodeled after a 1973 Viscount Royale. Ben Craig "the brick builder"was commissioned to carry out the job and he did a spectacular one at that.
The caravanincluded a refrigerator, a sink with running water, drawers with silverware, acomfy LEGO brick bed, and anything you can expect an original caravan to haveand was displayed in Brisbane, Queensland, Australia, on the 26th of September,2018.
The largest LEGO brick Diorama
On the 15th ofNovember, 2017, in Hong Kong, China, the world's largest LEGO bricks ship wasbuilt by the company "Dream cruises management limited." The shipmeasures a total of 8.44 meters in length, 1.33 meters in width, and 1.54meters in height.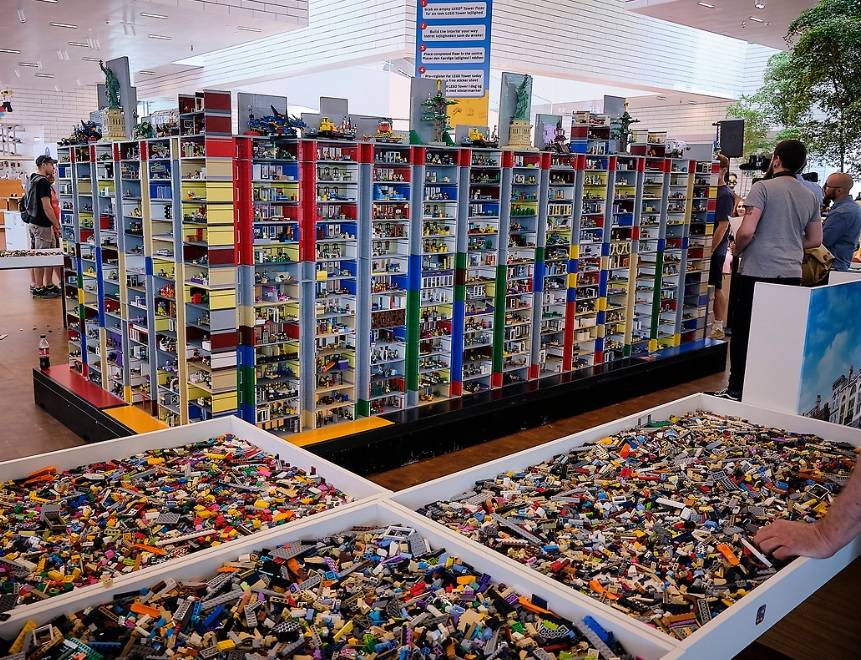 As you may havealready guessed, it took more than just a few hundred thousand bricks to buildthis one. A total of 2,518,266 bricks were used. I'll leave you to guess howmuch it weighs.
The first functional LEGO prosthetic arm
You didn't thinkLEGO could be blended successfully with technology? Why LEGO is technology.David Aguilar, also popularly known as "Solo Hand" discovered thisearly in his life. He started to build his own LEGO arms at the age of just 9.It is important to note that David was born with only one arm(the left one) andthat didn't stop him from being creative.
He finallydesigned and built a fully functioning prosthetic arm for himself using bricksfrom the LEGO Technic helicopter set which has 9,386 bricks. He completed thefirst one in 2017 and named it Mark 1(MK-I).
The prosthesisarm was fully mechanical and had a moveable elbow joint which he could bend topick things up with the grabber that represents the fingers. He has since beenmaking other advanced versions of the prosthesis arm. He has made Mark-II,Mark-III, and Mark-IV.
Aguilar followedhis passion for constructing toys and decided to advance to the UniversitatInternacional de Catalunya in Spain to study bioengineering. He dreams ofproviding affordable prosthesis for people who probably were born like him orlost a limb.
The largest LEGO sculpture