LEGO Education Robotics: Different Types
By

Nikita P.
/
January 18, 2020
The truth remains that we want the best for our kids. This is one reason that we do different things for them like enrolling them in school, feeding them, clothing them and doing so much more. Do you know that there are different types of LEGO Education Robotics that are not only fun to play with, but are also educational in nature?

LEGO MINDSTORMS EV3 Robot Kit with Remote Control
If you are looking for an exciting toy set that is also educative, you should consider getting this. It is great for those that fall between ten years and fifteen years. It comes with a lot of features that you will fancy. When you buy them for your kids, you are sure that they will be engaged for long hours. If you are looking for ways to get your kids to learn and fall in love with engineering and coding exiting, this won't be a bad idea.

This set comes with 601 pieces, which makes the set interesting to construct. With this set, they will expend a long time coupling the pieces together.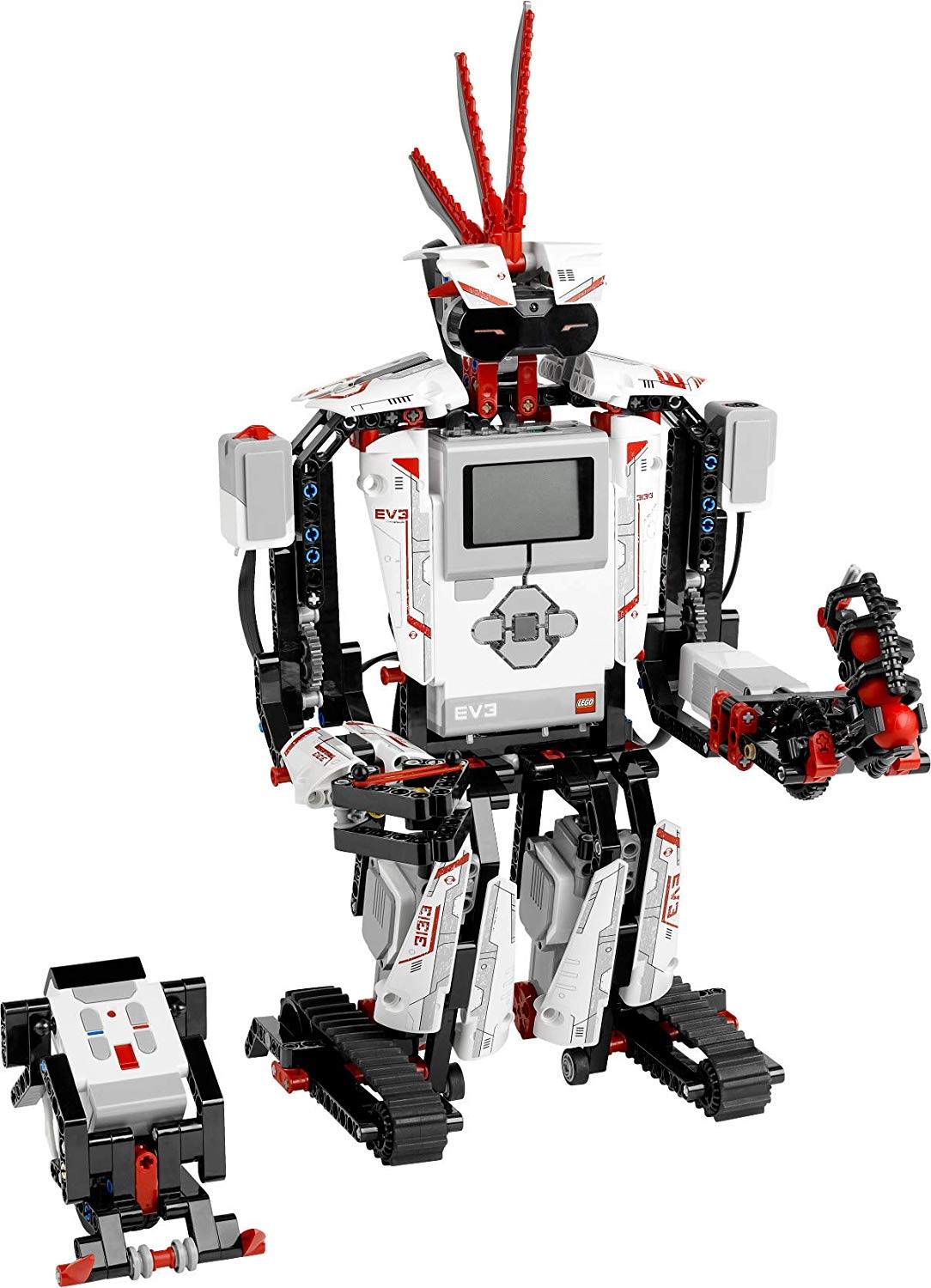 While building this set, the kids improve their motor skills and hand-eye coordination. Apart from that, their problem-solving skills are heightened in the process, as there are multiple pieces that they can couple together.

This set allows your kids to craft up to five varying models. This means that once they have coupled a toy together, they can dismantle it, and build another one. If you want to increase their creativity, this will be awesome for them.

The EV3Storm model comes with a tri-blade feature that easily moves about. It also possesses a bazooka blasting feature.

The users will have access fun adding this to their pretend play games while being a lot more creative with their storylines.


You can also come across the Track3R model, which can easily crawl through various kinds of terrain.

With the Gripper model, you can grab different items, and hold them up. This occurs because of the sturdy gripper features.

With the R3Ptar model, the users can easily get the model to move quickly when attacking opponents. With the SPik3R model, you have access to a set that has 6 legs, as well as a lightning tail. These models are fun to play with and are capable of giving the kids the creativity that they want.

In this set, you will come across a remote control. With this remote control, the user can easily control every toy effortlessly and have excess fun. The remote control comes with infrared technology that offers the remote control it's responsive. You won't have your kids being bothered when they are blaming it.

The set screams of education features, as it has a number of programming features. These features can be downloaded on a number of devices like Macs or PCs.

I fancy the fact that the software allows this set to be a lot more accessible to its users because it has an awesome drag-and-drop function. With this set, you can easily walk, talk and do so much more. This has made it a great way for users to understand the basics of programming.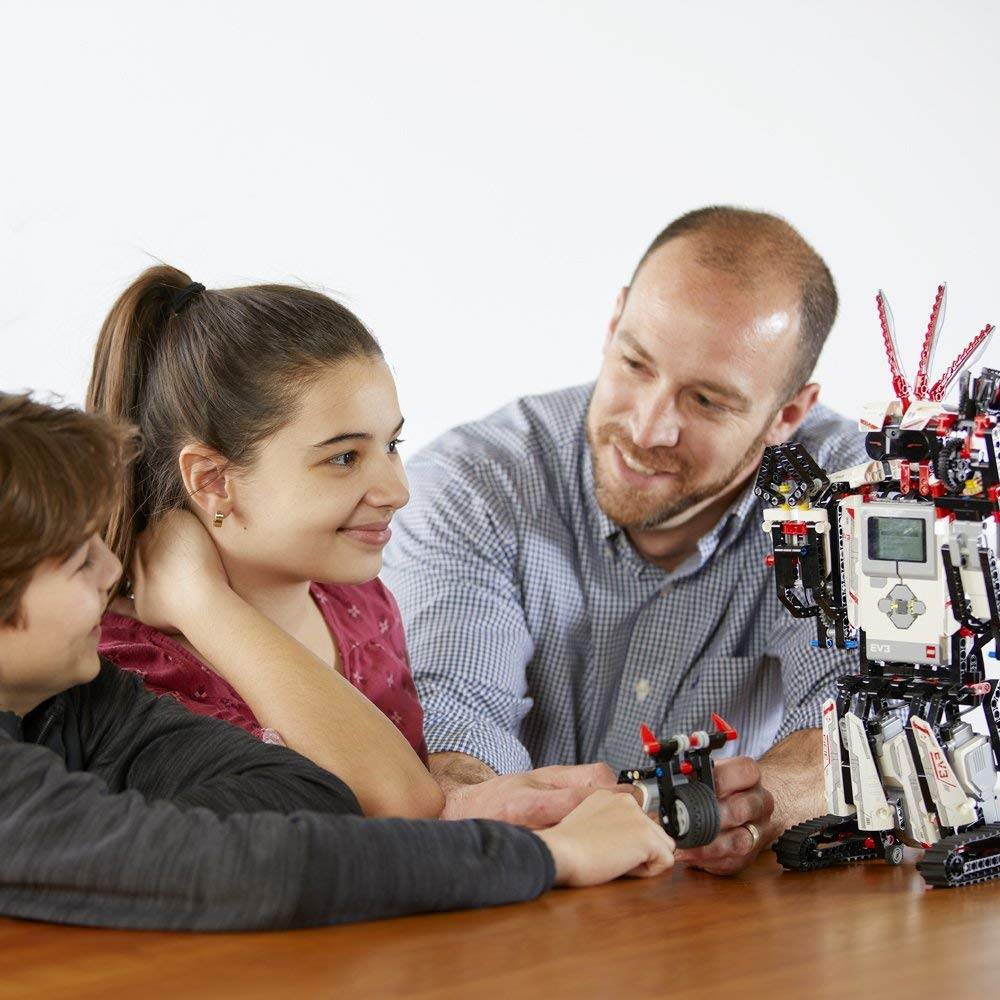 Apart from there, there is a lot of content that can be seen on the LEGO Mindstorms site. The content there permits the users to have fun with their EV3 toy.

This set is compatible with other sets out there. This means that the users can create bigger and complex sets, thereby heightening creativity and problem-solving skills.

This set can stand the test of time, while it improves your kid's playtime and learning. The major robot toy has the following measurements 16 x 14 x 15″. Since it is a big toy, the users can easily add it to their playtime.

In this set, you will come across awesome sensors in every model. You will come across IR, touch, and color sensors. The sensors allow the kids to enjoy an interactive session with it.

Do you know that the ARM9 processor in this kit is quite awesome? It ensures that the toy is a technological wonder and works effortlessly. Some features that you may see are buttons that are back-lit, a USB port, as well as WiFi that allows easy connectivity. You will also see a Micro SD card reader.
MINDSTORMS EV3 Space Exploration Set 45570

This Mindstorms EV3 Space Exploration Set offers the users numerous parts that they can utilize in creating Mars. Coupling the pieces together will heighten their hand-eye coordination, as well as their motor skills.

I love the fact that in this set, users can learn a lot about things like sensors, motors, gears, axles, and so on.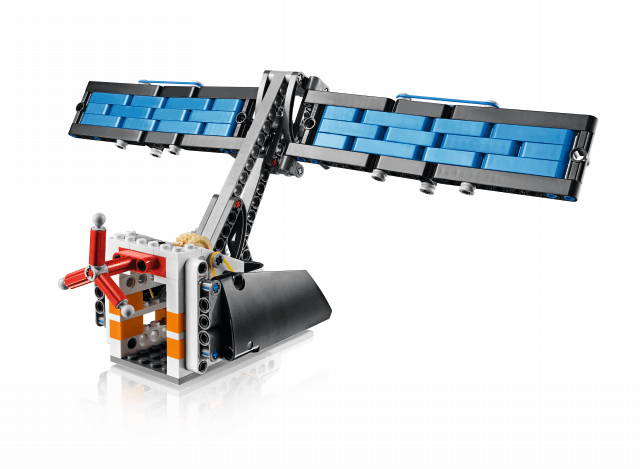 Once you are done coupling these pieces together, you will have access to a highly interactive and hands-on experience. This ensures that kids can have fun while learning.

When kids use this set while being shared into groups, they can learn more together. If you want to encourage people to learn, you should consider trying this set. It offers social skills, as well as teamwork abilities.

Lego's Mindstorms NXT 2.0 kit has a matrix display that is big and makes it easy for kids to read and understand. You el also see a 32-bit microprocessor, making the set to work effortlessly. Apart from the above, the toy comes with three interactive servo motors, as well as four sensors. In the sensors, you will see a color sensor, an ultrasonic sensor and touch sensors.

If you are looking for a highly technological set that offers your kids intense fun and educational options, you should consider getting them this. I love the fact that it possesses software that can be downloaded easily on a PC or Mac.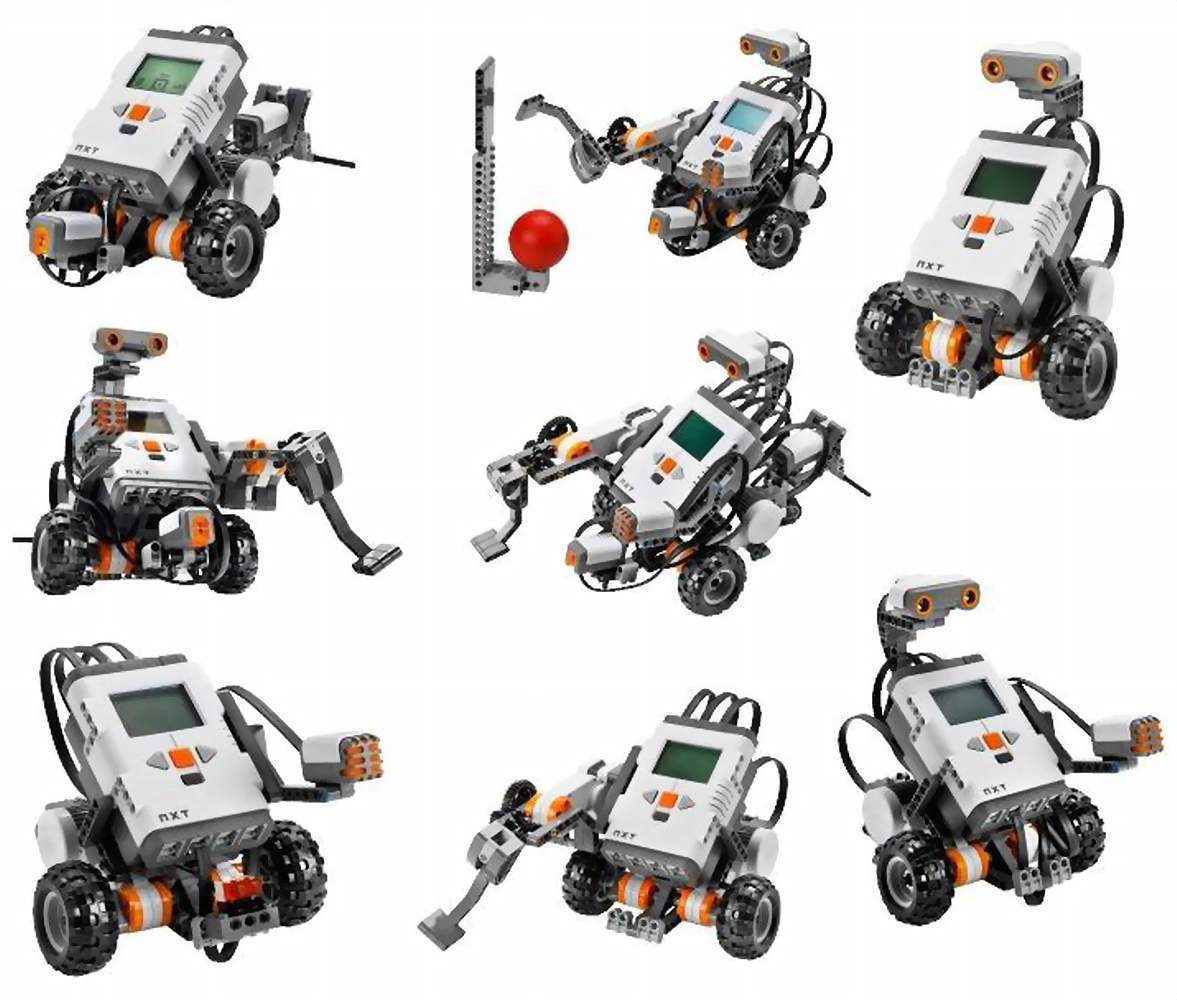 If you are looking for a software that can tutor kids about programming fundamentals in a fun way, you should consider trying this out.

The software has a drag-and-drop function that permits kids to easily learn about it. The kids can have intense fun programming their toys to do different things. You will come across instructions that make it easier to construct your toy. If you want to heighten the coordination and motor skills of your kids, you should consider trying this out.

This set has 817 pieces, and your kids can easily be entertained for a long time. If you want them to have fun constructing these pieces, you should get them this set. They can also heighten their motor skills and hand-eye coordination, which is something that every parent wants. The fact that the set comes with numerous pieces means that the kids' problem-solving abilities can be heightened too.

I love the fact that there are a number of pieces that the builders can couple together. The pieces are worm gear, connectors, belts, axles, beams, and so on.

Using the instructions make it easier to couple the sets together. We advise people to tutor their kids about using the instruction manual, as it tutors about the importance of using a step-by-step process when doing this. It makes them become a lot more meticulous and organized.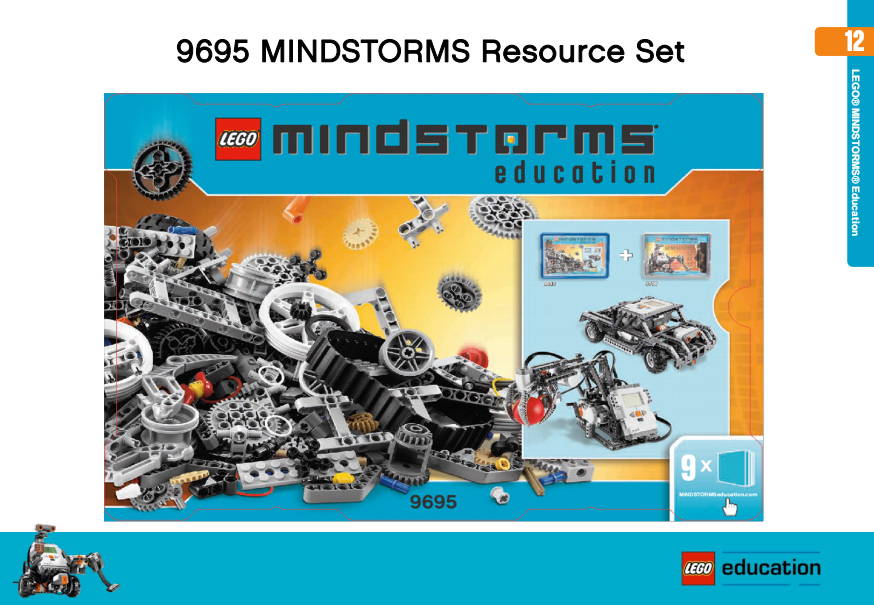 If you want your kids to make more advanced toys, this set can help. It is a great way to challenge their cognitive abilities. Apart from that, they become a lot more creative.

If you are looking for LEGO educational sets, it won't be a bad idea to get the aforementioned sets. They tutor kids about programming in a fun way. It is no news that kids hate being bored. If you want then to embrace something, you have to do it in a fun way, if not there is a great chance that they won't be interested. You don't want them being bored. These educational sets add fun to education, programming and so much more.

The aforementioned sets are designed to heighten one's coordination and motor skills, which is something the people dream of. Apart from that, they possess interactive sensors that your kids will fancy.

Improving your sets should be a dream of yours. Do you know that you can heighten the appeal of your sets with LEGO lighting and light brick sets? Yes, you read that light. Talk to us today.