LEGO deals for black friday 2022
By

Eve Alessa Arevalo
/
October 31, 2022
Black Friday is on the way again and as is coming very soon LEGO has major Black Friday deals that are perfect for you, in this article we are going to write perfect Black Friday LEGO deals of 2020 so that you can get prepared to spend your money an amazing deals coming from LEGOs.
Get ready for LEGO Black Friday as it returns on the 25th of November and 28 of November. Be ready to spoil yourself and popular and awesome LEGO sets. This Black Friday weekend is the paw prints time to grab the most valuable and Most Wanted LEGO set gifs to give to someone special or to give yourself. Go on this amazing adventurer as you start to make amazing deals this Black Friday.

1. The Ferrari Daytona SP3 LEGO set.
With over 3778 pieces this Lego set is mainly for adults only above the age of 18 serious measures about 14 cm in height 25 cm wide 59 cm deep. This Lego set model he's from the LEGO Technic ultimate concepts series this has a very realistic look to all the original Ferrari cars. Get in the zone as you take a free state of mindfulness as you make this stunning model with the classic color of red. You can then leave it on display in your home or office and admire the wonderful creation that you have made this model is highly functional as it has the replica of a real fairy it has different features like a gearbox with a paddle shifter the steering wheel and a V2 engine just like a real car will have it also opens like a butterfly with butterfly doors like a normal Ferrari will have you can open the hood find beautiful and special unique Numbers that you can open online for content. This is to celebrate the most exclusive vehicles on planet Earth you can give this as a gift to your friends who are in love with Ferrari models. This product also comes with high quality as it is compatible and can connect very well. and it is very safe to use as it has been dropped crossed twisted and heated and knitted analyzed to reach the global safety standards.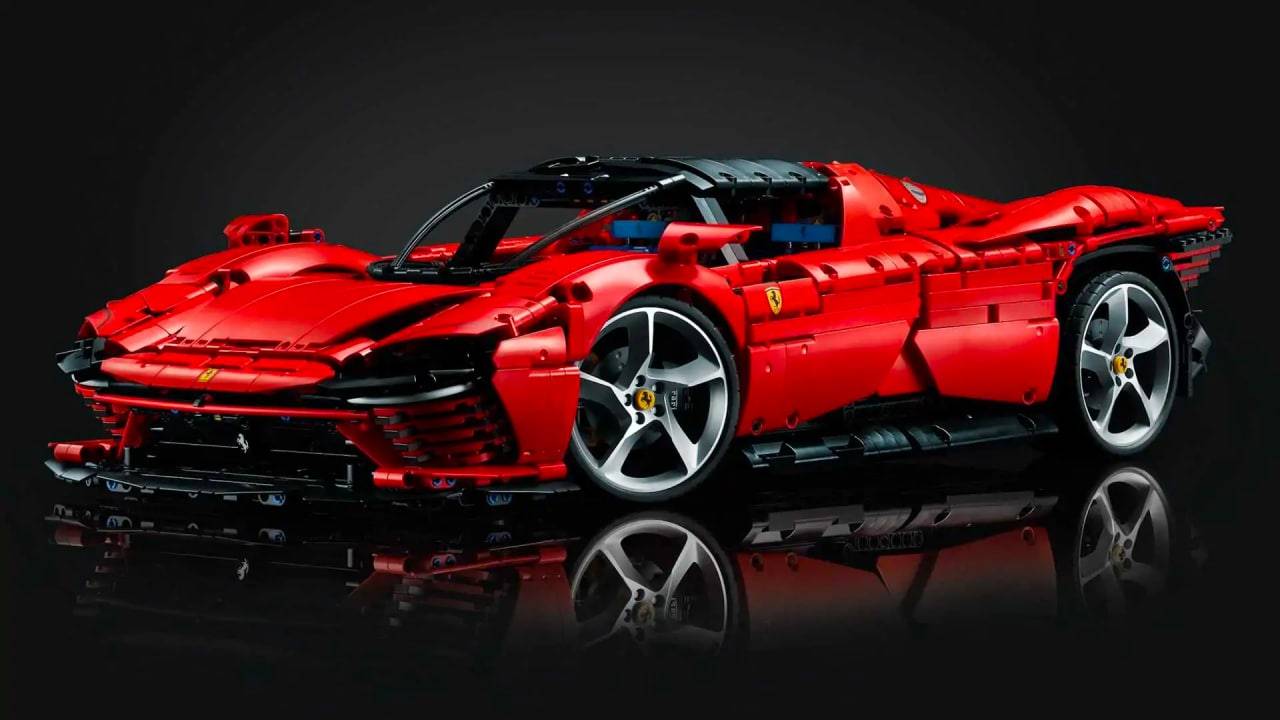 2. AT-AT Lego set.
This Lego set is only meant for adults over the age of 18 he has over 6785 pieces and nine figures he has measuring about 60 cm high, 69cm in depth, and 24 cm in width. This is the perfect piece for anyone who is a huge fan of Star Wars and wants to add to their star Wars LEGOs collection. This piece comes with features like his superior weaponry that has rotating cannons and a bump that can drop from the hatch just to add realistic effects, it also comes with ground Warfare which means it also has two spider bikes that can ride around on the ground for any battles concerning the ground. It also comes with an E-web repeating blaster to fight against rebels that come their way. It also comes with a Luke Skywalker Minifigure that is attached to a cable just in case you need Luke Skywalker to Save the Day. This piece can be a perfect gift for someone who is a fan of Star Wars. You can also use this piece as a form of display to show off your amazing skills as a builder and to show your love for Star Wars and keep it as a part of the Star Wars collection. Live a very good experience with this piece as you build it Brick by Brick you can also call your friends and loved ones to build with you to enjoy this wonderful moment as you build this piece. Besides the fact that all the Star Wars fans have been waiting for this piece to come out, it is an ultimate collector series that you can be rude and display the legs and the head are posable, and the cannons come with a recoil action that is very realistic it also comes with a room for the Imperial army to stay in. The cockpit has 2 LEGO Minifigures positions there and also has a free space for one more Minifigure. This peace should not be given to children under the age of 18 because it can be a form of Hazard to anyone under the age of 18.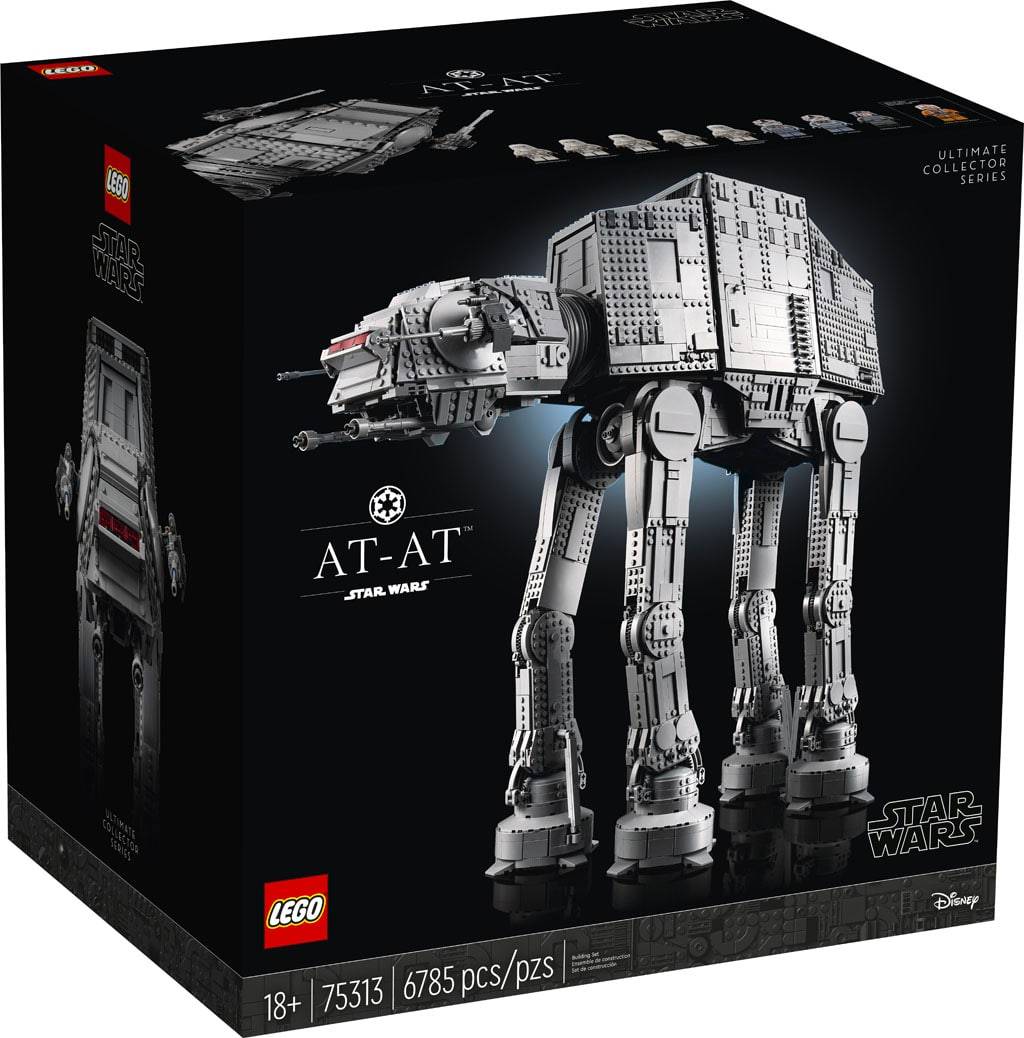 3. Minecraft llama Village LEGO set.
Let Minecraft pro players around you know that you are a pro player as you and let all your Minecraft friends admire you for having this LEGO piece. The LEGO Minecraft llama Village joins both Minecraft Adventures with hand on block creativity with LEGO bricks and gives children from Ages 9 and above an amazing thrill, this is a perfect form of display in your home or office you can also give this piece as a form of gift to Someone That You Love and someone that cherishes Minecraft to the core. The LEGO Minecraft llama Village has any less form of fun both inside the Llama structure and outside the llama village structure. You can bring your creative skills to the test and constructing skills also into this real world with this inspiring set featuring a lot of classic Minecraft characters to choose from like a llama, a vindicator, a baby llama, and a baby sheep, a Savannah villager, a llama hoarder, a blacksmith villager, a llama knight. The big giant llama is opening up sodas kids can customize and explore the rooms that are fully furnished inside. And outside there are a lot of animals to care for with six customizable models that can be placed anywhere around the Llama either by his feet or even on the back of the Llama. There is even a time you have to fight a battle this is when pillage attacks and the children can fight with their Secret Weapon which is the Llama spit that can fight against the hostile mobs surrounding the Llama. The LEGO Minecraft llama Village can be played by more than four or five children at a time as imaginative roleplay can be used in this LEGO piece. This piece can also be used as a nice form of gift to any kids who like Minecraft this Minecraft gift helps them play their very favorite computer game in real life. It measures about 31 cm high 30 cm deep and 30 cm wide. The quality of this LEGO piece is high as all the industry quality standards are met to is pick it is compatible and can be connected and pulled apart easily.

4. Peach's castle expansion Lego set.
With over 1216 pieces this piece is suitable for the ages 8 and above. Hope into the world of the Lego Super Mario universe with the peach's Castle as this piece is a collectible to add to your Super Mario universe Collection. This LEGO piece gives a lot of players a chance to explore and get rewards in digital coins when they interact with the Lego Super Mario, the Lego Luigi, and Lego peach Minifigures although these are not included in the set. The features of this set include a throne room that has a spinning wall to reveal a Bowser, a peach-stained glass window, a cake with a goomba hiding inside, a broken bridge, a time block, a fruit bowl with purple fruit and so much more. This is one of the best gifts you can get for your kids or nieces and nephew on their birthday or just a special day to celebrate them this place also includes A5 Super Mario characters like Toadette, Bo bomb, Ludwig, Goomba, and Bowser which is good for both individual play and group play you can download the Super Mario LEGO app for instructions on how to build the LEGO piece. This LEGO piece can be added to other Super Mario LEGO collections It has measurements 30 cm high, 36 cm wide, and 48 cm deep but it can be reviewed and mixed with other LEGO Super Mario collections. The possibilities with this Lego set its endless. This piece also has a premium standard quality and it has missed the industry's demand in the case of standard. The safety of this LEGO piece is high as it has been dropped crushed heated and twisted then later analyzed to ensure that it reached the maximum safety standard.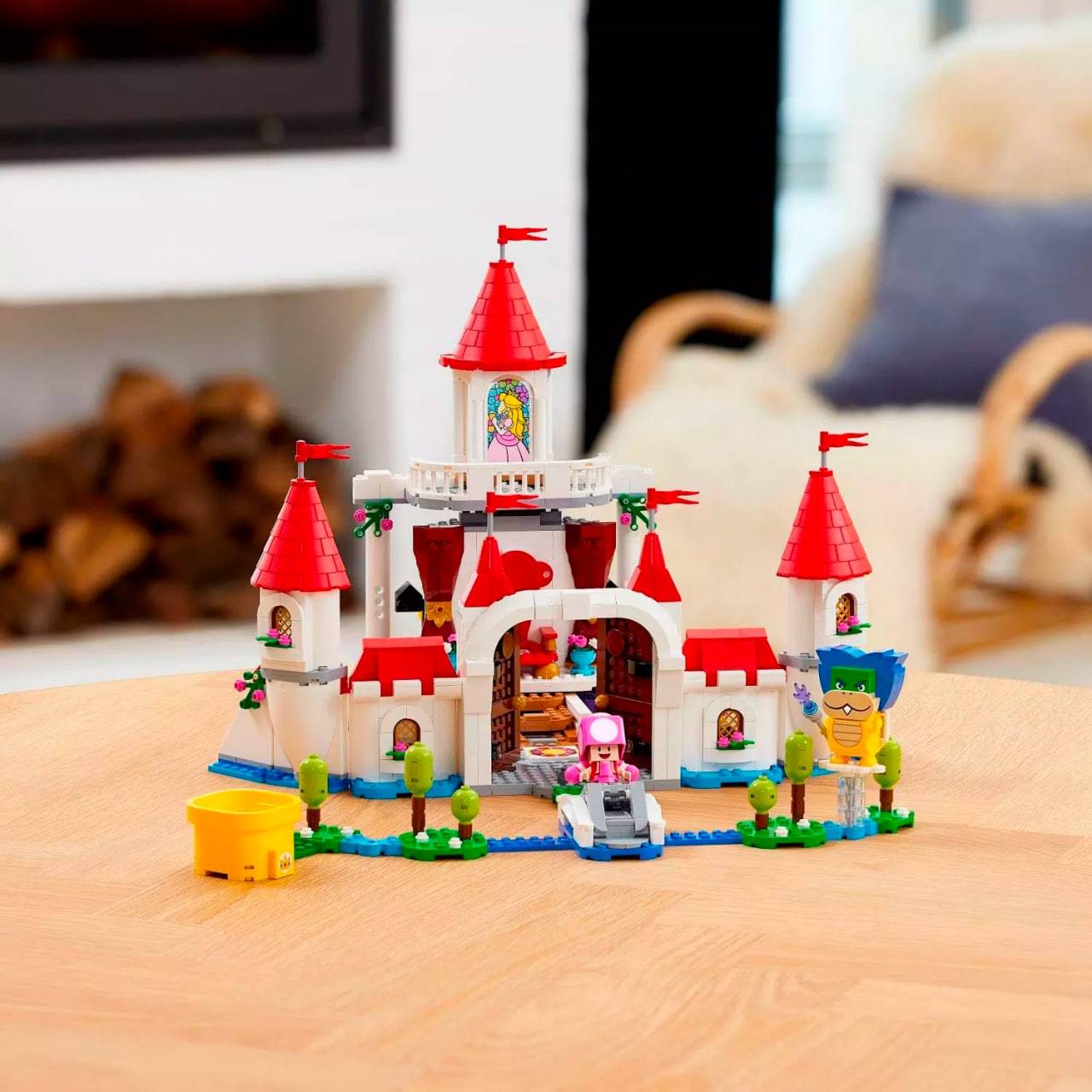 5. Airbus H175 Rescue Helicopter LEGO set.
It's over 2001 pieces this piece is only suitable for children over the age of 11. Children above the age of 11 have an amazing time figuring out how this helicopter works with the LEGO Technic Airbus h175 rescue helicopter set it has numerous features and functions as the children discover different parts of this helicopter and join them together to create an incredible search-and-rescue helicopter. The Airbus h175 it's very realistic that's the model of this rescue helicopter is feel good with a lot of features that make it stand out as this Airbus h175 looks exactly like the real-life version of the rescue helicopter. One of the main features that bring this help rescue helicopter to life is the motor which is included in the set. It also has it's a rotator and a spin rotator that has both settings of fast and slow in terms of Speed. It also has a retractable landing gear and an engine that spins. Functions of this rescue helicopter that manual include a swash plate to control the pitch of the rotor blades, the passenger doors that comes sliding, the rear cowling plus opening front, and the cockpit door. This would be a great form of way to introduce the children to Engineering at an early stage LEGO Technic buildable toys has a way of making realistic movements and machinery that makes young LEGO Builders to be familiar with the ways of Engineering it makes them approachable and appealing. It has a measurement of 24 cm high 72 cm long and 13 cm wide. Also comes with a battery that Powers the rescue helicopter toy. The Lego Airbus h 175 is made of high-quality buy LEGO Technic components as this product has reached the industry's highest standards to ensure that they are compatible and can connect and can be removed easily. LEGO Airbus h175 has incredible safety measures as it has been twisted, crushed, dropped, heated, and finally analyzed to make sure that the safety standards are at their peak.
6. Ultimate Advantage Castle LEGO set.
Fans of Disney can children over the age of six will be filled with joy because of the play possibilities that come with the Lego Disney Princess ultimate adventure Castle set. This Lego set comes with a buildable Lego toy Castle and 5 Minifigures princesses and five animal figures also and interactive building instructions so that you will not get lost while building this piece. And also makes the space extra fun it also comes with an instruction app for building the Lego structure. This will help the kids to see what they are fully building with the real models in-house. This Lego set has a way of boosting children's confidence as they construct this model it also gives them a boost of imagination and fills them up with creativity I made them create their own stories the set also gives a chance for role play between friends. This set can be used for individual play or group play and the LEGO sets can be joined with any other LEGO princess sets which are sold separately. Make the kids have an amazing time playing with Disney princesses like Moana Snow White Tiana Ariel Rapunzel Minifigures and also animal figures like Sebastian Pascal and so much more.. this can be a good gift to give to someone who is in love with Disney princesses and it can also be a nice form of display in the house. This magnificent Castle measure up to 9 cm deep 53 cm wide and 36 cm height. The quality of this Lego set cannot be compromised because it has met the LEGO industry standard to ensure that they are connected consistently and pulled away easily. The safety of this piece is being rested assured as it has been twisted dropped heated and analyzed to ensure that the Disney LEGO princesses need the safety standard globally. Warning this set should not be handled by children that are 3 years and below as it is a choking hazard to them.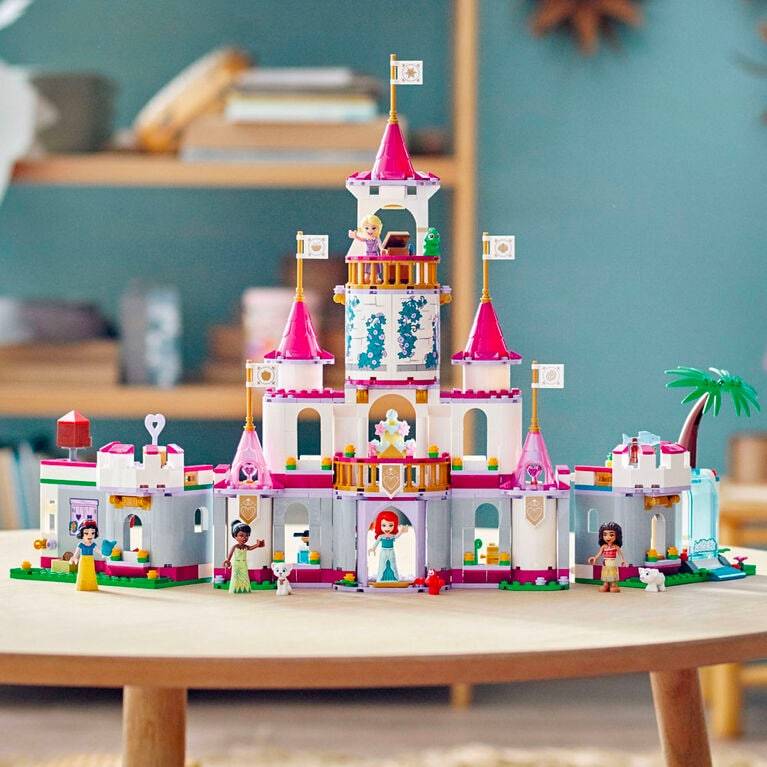 7. Lego Motorized lighthouse set.
This piece is for adults over the age of 18 it has over 2,065 pieces. It has a measurement of 54 cm in height 25 cm wide and 25 cm deep. Go on a road trip as you let your imagination Soar with this LEGO idea motorized lighthouse model it has a lot of features like motorized rotating lights and the Lighthouse Tower, the lens was custom designed fresnel lens elements, and it also comes with cottage and a Tower that is both accessible so that you can view the beautiful interior designs of this set they are mostly built will break Rocky cut crop with step down to reach the bottom of lighthouse and it also has a cave that has a treasure that was meant for pirates. There are 2 Minifigures in this set which are the light keeper and the sailor it also comes with a buildable rowboat with seagulls and cat figures which makes it seem of the Lighthouse very delightful. Make the experience of building this magnificent LEGO set a unique one give this amazing set as a gift to yourself or other LEGO Builders and make their day this set also comes with a step-by-step guide that instructs you on how to build this Lego set and make quite an impressive experience for you to build. This is a very nice way for adults to relax and enjoy a peaceful time while building this amazing piece this piece also comes with a battery box for the lens elements and a medium motor with cable for the lights to get that realistic rotational light movements that are normally seen in real lighthouses. This lighthouse set has a very high detail standard as everything that is viewed on this Lego set it's always on point it is also a nice form of display to others in your home or office. The quality of this motorized lighthouse LEGO set is on the highest industry standard as it can connect consistently and be secure at robust builds. The Lego components are also made to be stable and safe as it has gone through a lot of processes to reach that global safety standard.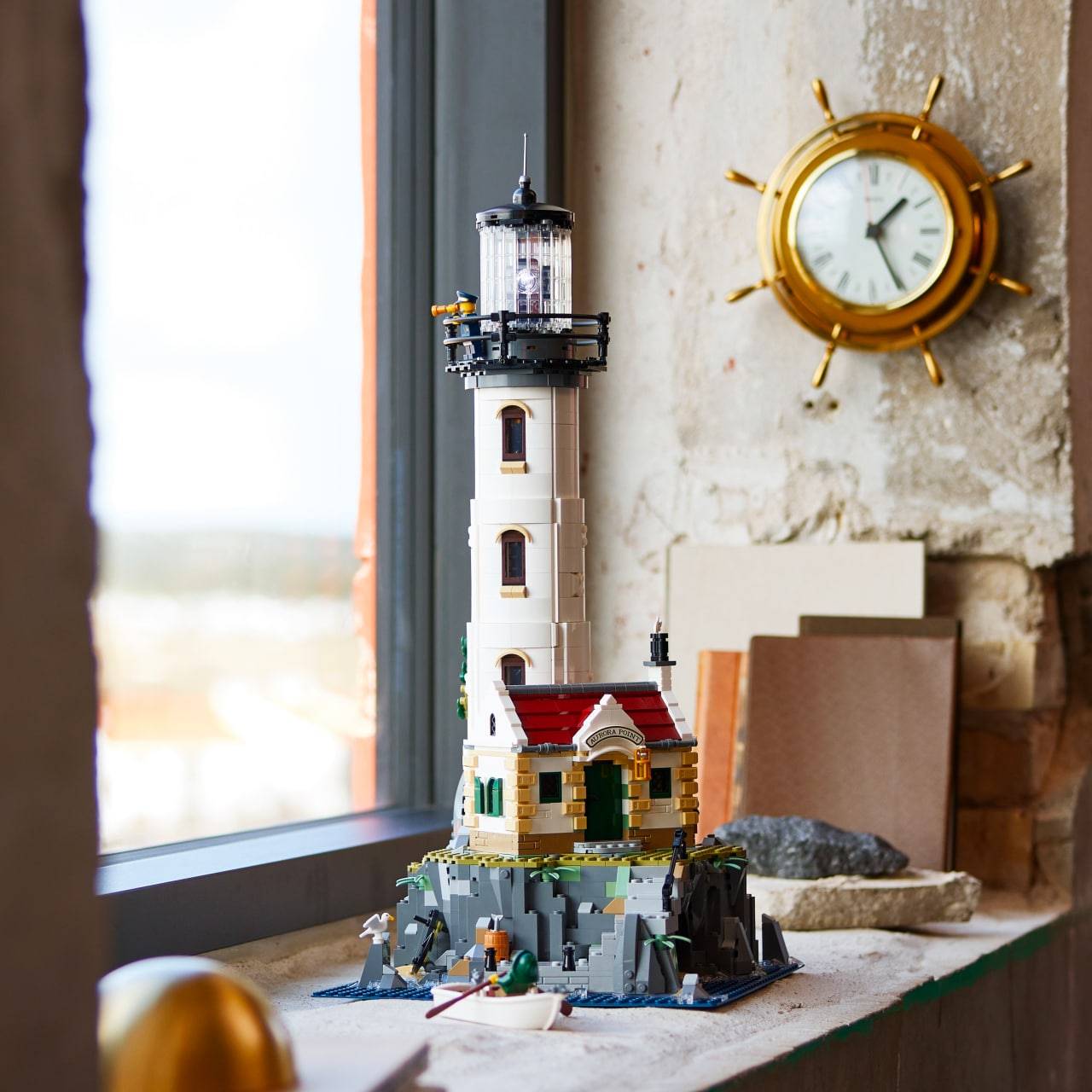 8. The LEGO orchid set.
With over 608 pieces this Lego set is meant for adults over the age of 18. Enjoyed a relaxing and soothing time as you build this amazing product and create a wonderful don't display for your home or office. This piece has a way of capturing your eyes with its magnificent colors of white and pink flowers that are settled in a vase. This Lego set was inspired originally by a real orchid this piece has five leaves at the bottom of the vase and some wondering roots that show first in the air to create a more realistic display of the plant. Creating the blue vase and putting some brown LEGO elements to remake that bark mix that an original orchid would grow in. Have the freewheel to customize your LEGO piece you can pose your plant in numerous ways possible by rotating the blooms, the leaves, the roots, and stems of the plant to get that satisfied look that is perfect for you, or you can build the perfect combination of the flower by just arranging it well. Let your creativity get the Best of You as you make this masterpiece and show the world how creative and inspirational you can be. This model measures over 24 cm deep 30 cm wide 39 cm high. The quality of this Lego set is incredible as it was manufactured with the highest quality materials it can connect and pull apart very easily it has always been that way since 1958. The safety measurements for this Lego set are at their peak also as it has been tested thrown, dropped, and twisted as it has reached the higher standard for safety.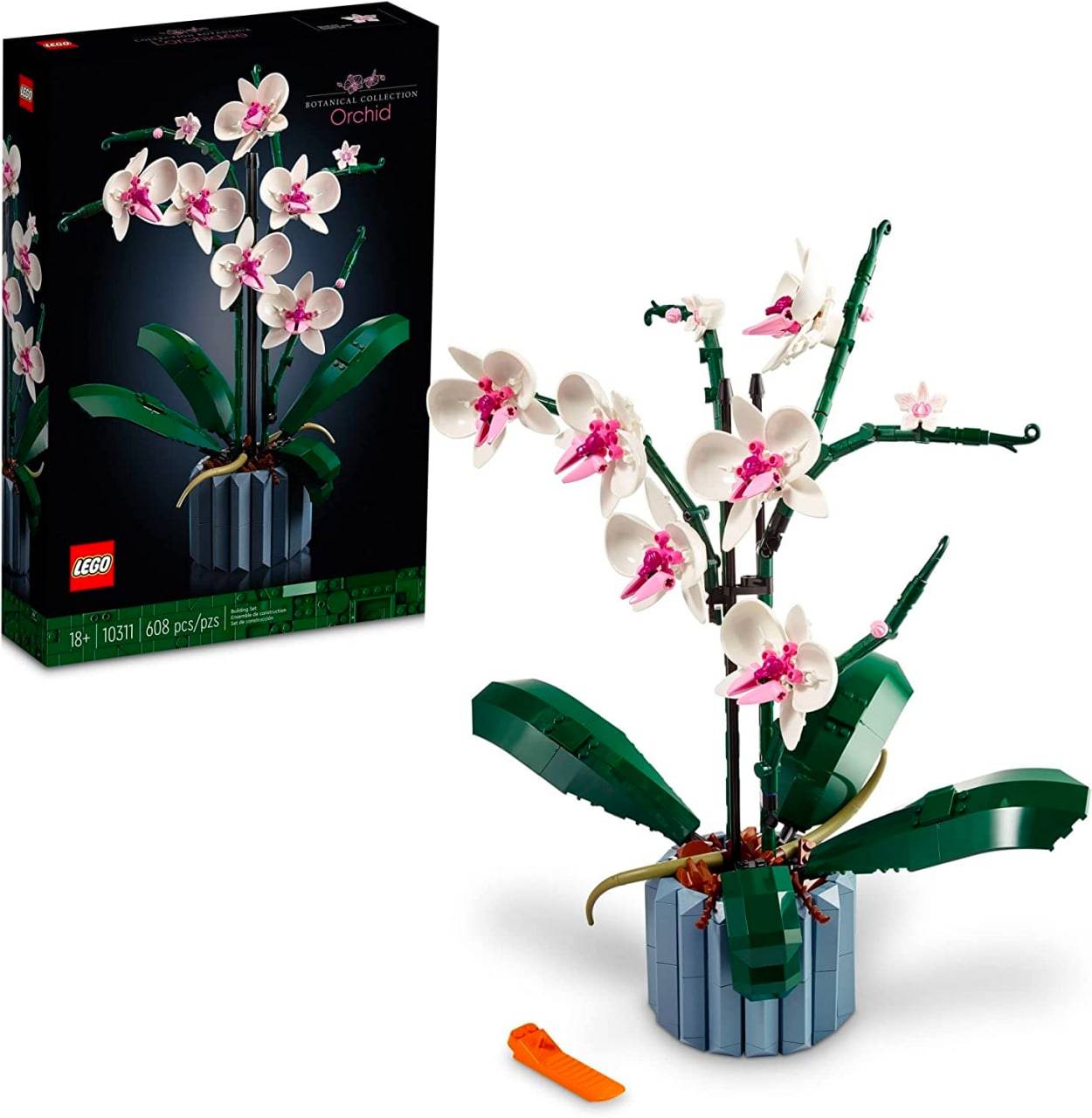 9. At-TE Walker LEGO set.
This Lego set is for children over the age of 9 it has over 1082 pieces. We create the epic battle of Utapau with this amazing LEGO Star Wars at-te Walker set. This Lego set is a nice gift idea for anyone who is a LEGO Star Wars fan or listens to Star Wars. This set is also a collectible so you can add it to your other LEGO Star Wars collection. This amazing buildable toy comes with amazing features like the 360-degree rotating elevating blasters Canon that comes into shooters it also has a cockpit that is detachable and two very detailed cabins that has a space that can accompany 7 LEGO Minifigures it also has legs that can be readjusted and left for posing which of these cabins can open and close easily and has an extended handle that makes it easier to lift and move the at-te Walker. This legendary Lego set comes with its battle action scene which has 5 LEGO Minifigures that includes Commander Cody, 3 212th clone troopers, a 212th clone gunner who is to fight against 3 battles droid, and a buildable dwarf spider Droid. This leg is as with a LEGO building instruction app to make the creative experience more enjoyable. this Lego set has measurement of 19 cm by 44 cm long and 24 cm wide it has high quality and it is very safe to use.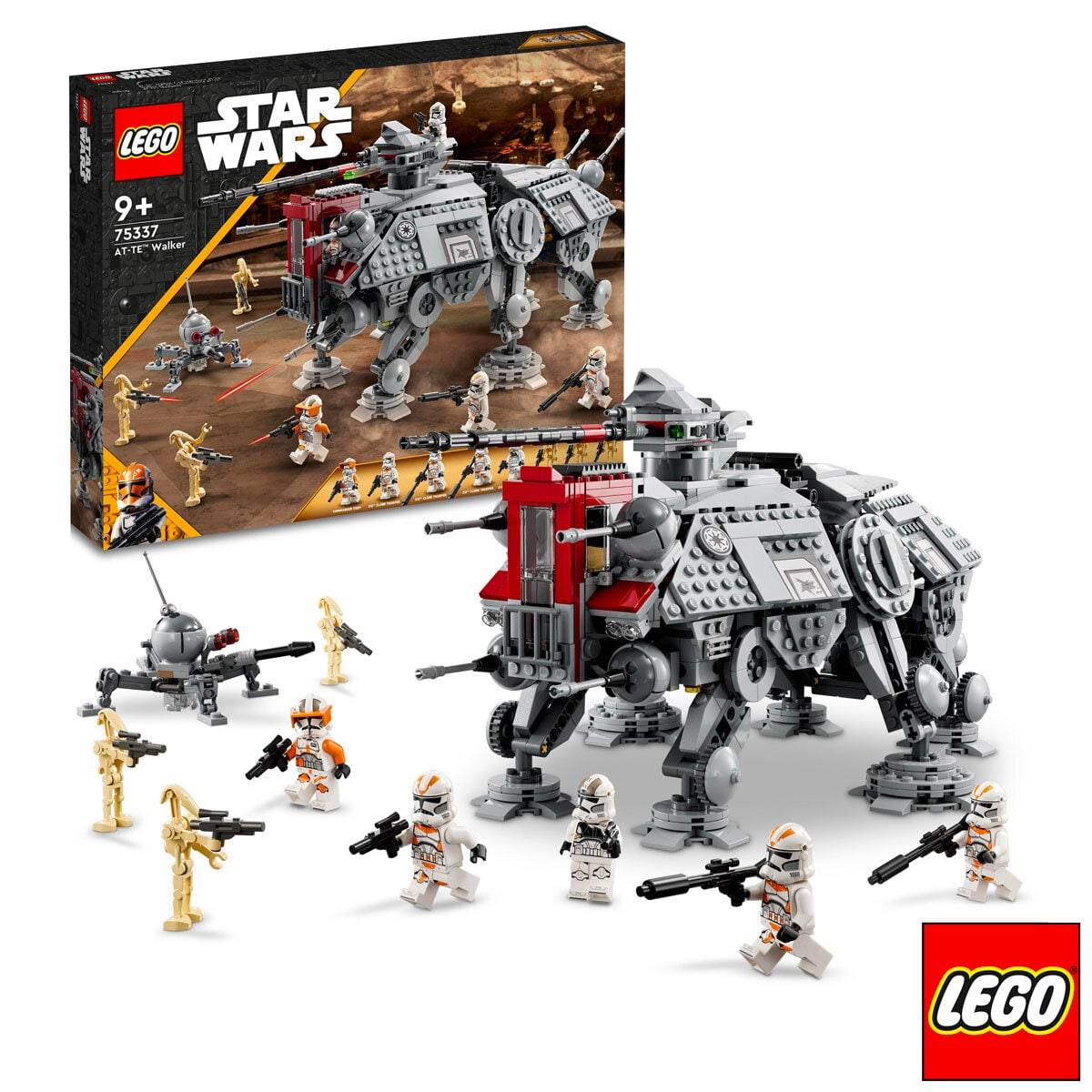 10. Vincent van Gogh- The Starry Night LEGO set.
This Lego masterpiece is for people over the age of 18. It has 2316 pieces and has one Minifigures with it. Build creative and inspiring paintings from the early years. Build creativity and concentration. Make your very own LEGO 3D book version of the popular Vincent van Gogh's most inspiring and celebrated art piece which is The Starry Night which is seen in the famous Museum of Modern Art that is located in New York City. Uncover innovative building strategies to fully capture the Incredible design of the amazing artist, the way the brush strokes on his canvas make this incredible piece and feel that inspiration flowing through your body. I build this amazing replica of this painting. This piece is a perfect form of display that is truly inspirational and it is very detailed to the core. This LEGO piece also comes with an adjustable arm that is meant for display of the painter Minifigure's painting with his paintbrush, his easel, and palette. Let your artistic side show front, give yourself a gift, or give these gifts to someone special in your life either a friend or a loved one that is really into art pieces this collectible model also comes with instructions to add you on every step in your building experience of this artwork. This piece can be very relaxing and can make you relax throughout the days that are off. Meaning for home decoration this space is measured at 30 cm high 37 cm wide and 12 cm deep. This piece was created by a fan designer and was voted by the rest of the LEGO fans and was later made by the LEGO group. A LEGO piece has the premium quality that the industry has set in terms of standards. This LEGO piece has also been proven to be safe as it has been heated crushed dropped twisted and analyzed to make sure they moved the highest quality of safety on this product.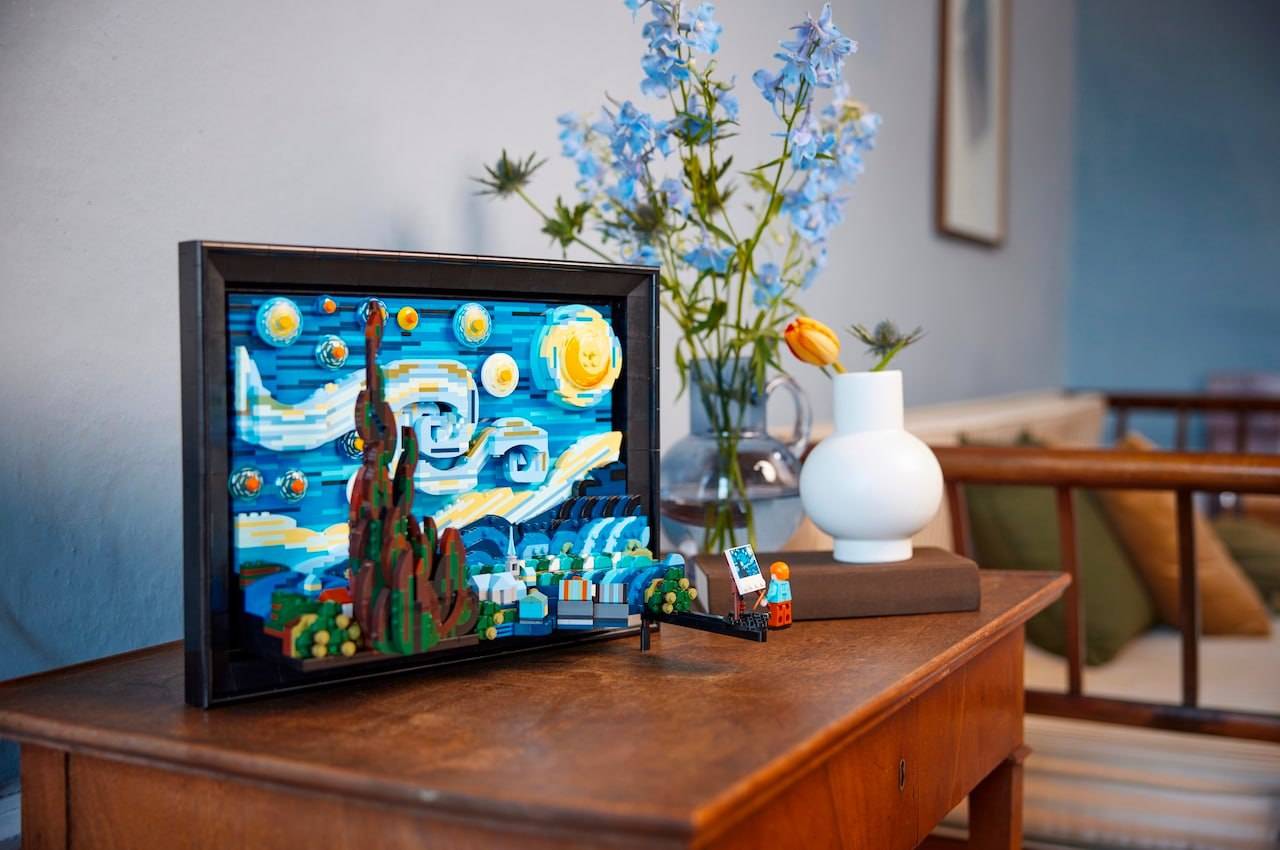 11. Lion Knights Castle LEGO Set.
With over 4514 pieces this Lego set is for adults over the age of 18. List the ghost set also comes with a story as for a long time ago there was a kid who are those playing with Legos and building different structures with Lego blocks. Now that child is an adult and is all grown up but the joyfulness of a kid has left and there is more quest that has arrived and needs to be accomplished. In the celebration of 90 years of legal existence and history, the lion Knights Castle LEGO building sets have been reopened and have a new interpretation as being inspired by the actual LEGO Castle system that has been requested by fans for years. This amazing set is filled with surprising features that can be seen at every corner of the LEGO Lion Knights castle sets. Observe and uncover the amazing details that are found on every side of the model. Then uncover and expose the Majestic interior of this model that is filled with hidden passages secret hideout movable walls, a portcullis that opens and a medieval drawbridge, towers, and turrets, a mill that has a turning waterwheel, an armory, and much more features. It also has 22 minifigures that make it easy for you to interact and play with start adventurous begin bottles and make daring escapes all over again. Spend a nice time with your family and friends building this amazing piece making on creating stories with each other having a funny and blissful time is for making this game last before you play you can play with your friends and loved ones or you going by yourself at home with that way it is both relaxing and so then we can also do this LEGO sets as a form of gift to your special loved ones or yourself. It is also a nice form of display in your home or office. And it has a measurement of 38 cm in height 33 cm deep by 44 cm wide. The quantity of this product is strictly kept to its high standards by the LEGO industry, the safety of this product rests assured as it has been tested so that the product can have a robust texture.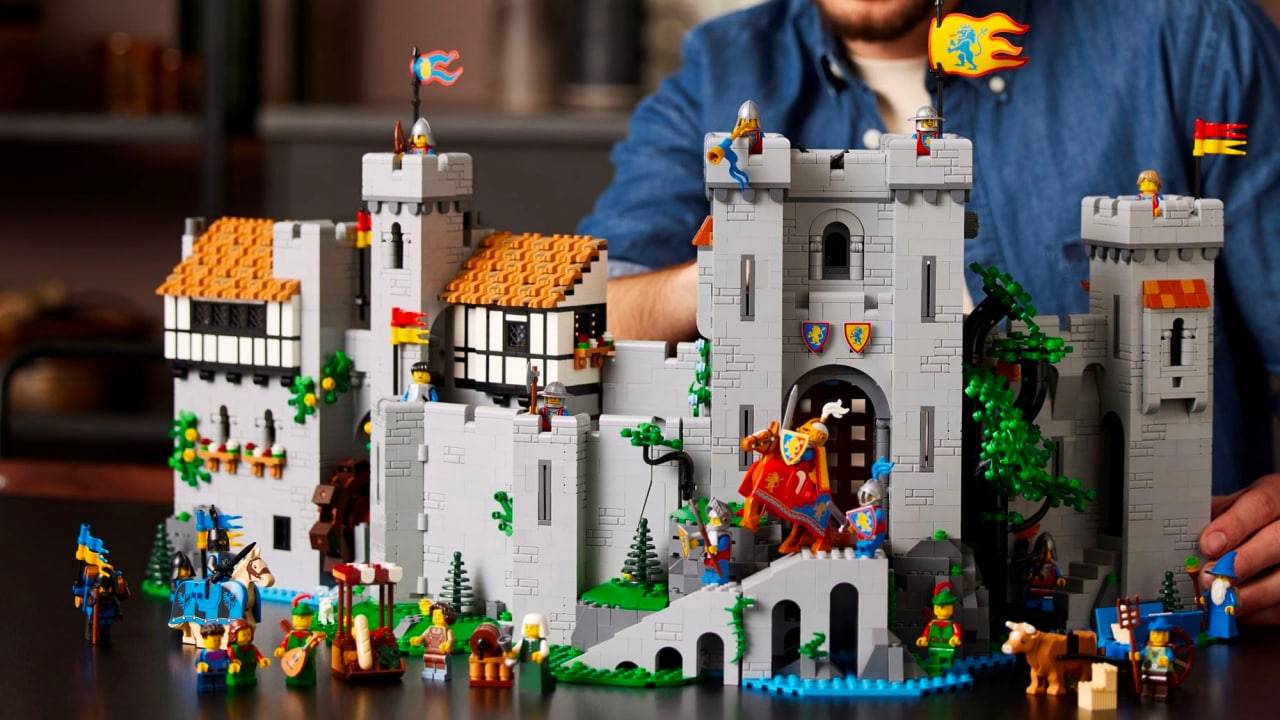 12. LEGO marvel sanctum sanctorum set.
Capture the thrilling moment of doctor strange's magic with the amazing LEGO marvel sanctum sanctorum set, this is a form of celebration of the marvelous mystic creation of a design that was mainly for adults the age of 18. History story tribute is her doctor Strange it has 2708 pieces to recreate the sanctum sanctorum that is the house of Doctor Strange in the epic and classic moments that happened in Avengers Infinity War and Doctor Strange in The Multiverse of Madness. On the top of the story of the building is the museum of the mystical artifacts collection the middle story is a library and at the ground level of the building familiar features of both the inside and outside structures. It comes with 9 marvelous Minifigures like Iron Man, Spider-Man, Doctor Strange, scarlet witch, dead strange, Wong, Master Mordo, Ebola Maw, and sinister strange, and also comes with other accessories on several elements that are customizable. Rest assured that these Lego sets will make you feel happy. This is a perfect form of display and an amazing gift to give someone who is a fan of Marvel and also a fan of Doctor Strange. It is also a celebration of doctor Strange in the Marvel Studios the details of this piece are very realistic as all the events and moments that happened in the Marvel Universe come to life. It makes measuring of 32 cm in height, 31 cm is wide, and 26 cm deep. Made an incredible experience with this piece as you build it. The quality of this product is of a high standard as it is compatible and can connect and remove at any time. The safety of this product is very high as they satisfy global safety standards. 3. Atari 2600 LEGO set. Go back in time to the 1980s when the Atari 2600 game sets that is mainly for adults over the age of 18 this project it is a replica of the original console games with the joystick and cartridge. This is a very nice gift to give to Dana fans who are also LEGO fans is also a nice form of display in your house the atari game comes in three major themes that come with the console there's even a hidden scene from the 1980s game to build a more nostalgia overload, it a perfect way to remind yourself about the prime time of playing this magnificent games like the Asteroids, Centipede and the Adventure this games all comes with their cartridge that comes with 3 scenes to make a captivating story for all the games. Each game's slot is put into the vintage-style console and that can be kept in the cartridge holder. Just look at the amazing artwork that was inspired by the actual Atari style with just a touch of LEGO spark. Forget yourself in this game as you play your life away. Measures about 8cm high, 33cm wide, and 22 cm deep. The quantity of this product is on the highest standards and it is very safe to use.
Enjoy this and more deals to come on black Friday 2022. As you play and dance and deal with these amazing products from LEGOs wonderful sets like the iconic game, Minecraft llama Village, and so much more that is to come this black Friday 2022. And the rest assured that the products are high of high quality and are very safe to use.