Ranging from ninjas/samurai to Hayao Miyazaki or Gundam, the culture and history of Japan is an inspiration to the LEGO builders and fans all around the globe. In this article, I will talk about some of the iconic sets that portray Japanese culture.

First, let me talk about my experience.

No matter how interested I am in building different kinds of LEGO cars, I have never found myself building new model LEGO cars. Looking at it on a smaller scale, it would be impossible for one to capture the whole details of the car. Therefore, if you want your LEGO car to be recognizable, it would be great for you to make it look distinctive. Even if you mess up while building a Volkswagen car (Beetle) or a Hummer, the car will remain identifiable. Sadly enough, many of the contemporary cars almost look alike, especially, Japanese cars.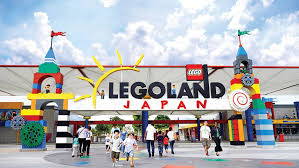 I attended the Japan BrickFest in 2019 and if this current pandemic does not spoil the plan, I would still attend it next year. Keeping that at the back of my mind, I have been busy building Japanese cars. Presently, I have been able to build some cars that are recognizable, including courier van and an ambulance. However, I am still in search of some other distinctive examples. Most recently, I have built the WRX Subaru Impreza and Toyota Crown.

The typical taxi that is used in Tokyo is Toyota

In New Delhi, some taxis instantly became recognizable in their different cities, such as the Victoria Ford Crown and the FX4 London and Checker Marathon New York. You may be wondering about Tokyo. If you visit Japan, it would not be easy for you to see modern or contemporary kinds of MPV-like vehicles because they move only occasionally. But, you will definitely see the Tokyo Taxi, which is named, "Toyota Comfort". This vehicle is almost everywhere in Tokyo. If I begin to recall my previous trips to this country – Japan -, I am a hundred percent sure that the whole taxis I entered were the Toyota Comfort. 


Starting from the year 1995, Toyota began to build this car mainly to be used as taxis. Probably, you might have expected the cars to be built or created with high tech, but the truth is that they are fairly basic. In a Japanese exception, the rear doors can be opened and shut by the driver only when he pushes a button. Of course, when building this car, the doors are also important. After building many of my LEGO cars, I would need to open the front doors before the rear ones can be opened. I planned to make this car look fine as the rear doors are opened. After attaching them to a small arm that usually slides inside and outside, I added the right window frames. One 'Kawali' passenger was also added to make it look distinctive. It might not have the iconic comfort that London's black cab gives, but owning one would make my Japanese car collection complete.

Use the latest LEGO Architecture sets to visit Japan and UAE

Not being interested in stage performances does not stop you from touring around the world. If you have any plans to go round the world, then your shopping lists of 2020 might be filled with the latest LEGO Architecture sets. A retailer from Poland once revealed the release of the Dubai Skyline 21052 and the Tokyo Skyline 21051. This is not the first time that this theme is visiting the UAE as Burk Khalifa 21031 set was there in 2016. This time around, many other famous buildings in the world surround the world's tallest skyscraper. Since the beginning of 2020, both the Mount Fuji and Tokyo Tower have been available.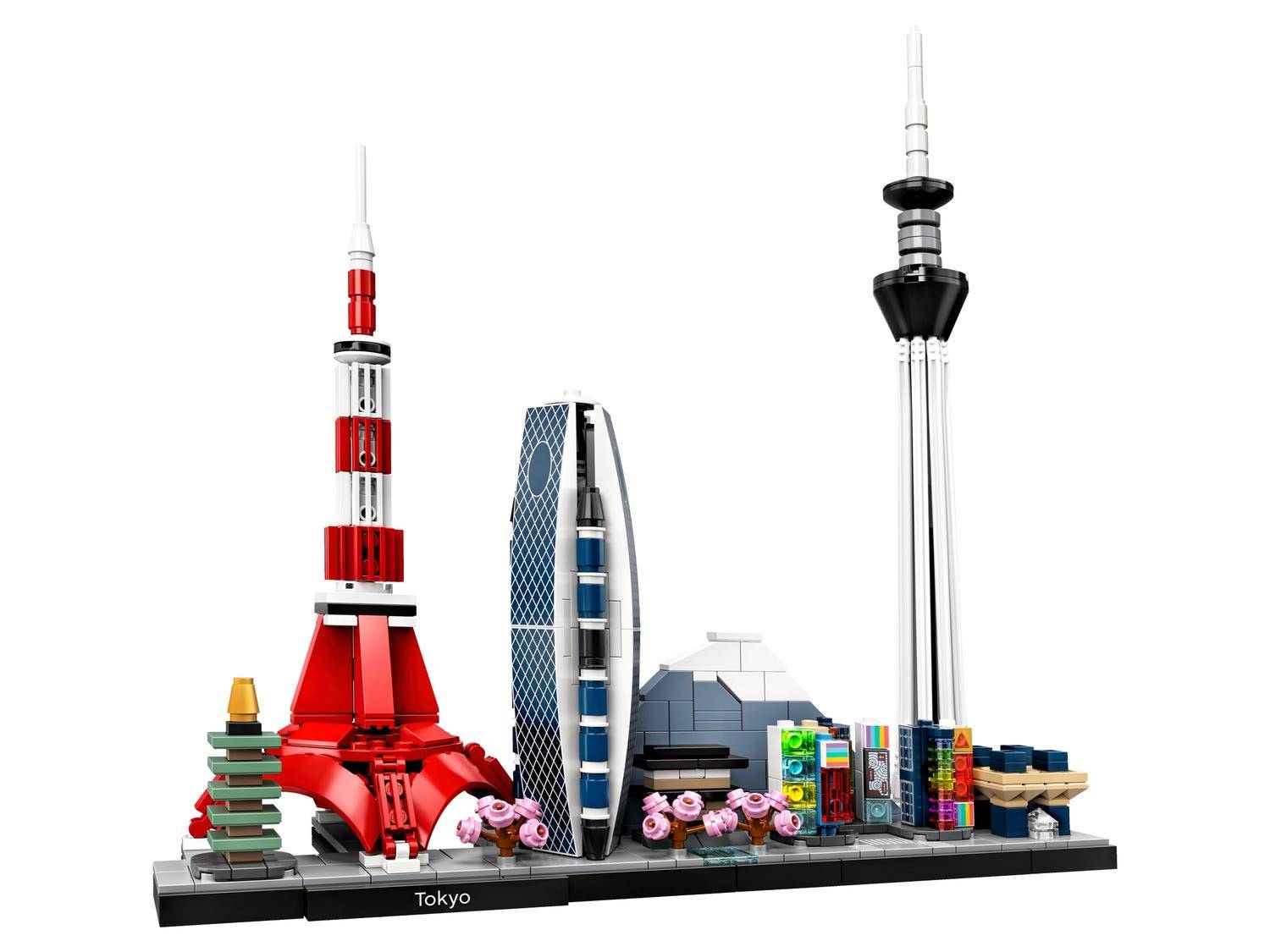 Do you wish to go back to Japan?

A suitcase which has been built to make you have a clearer view of a garden that is filled with sakura blossoms greenery. Inside the lid, there are more blooms that are made with mosaics and you can see some buildings at a distance. You will notice a blockier texture that gives an illusion of depth and distance from a background that is slightly out-of-focus. The set also has one luggage tag which portrays the "kanji for longing" inscription that is built with brick, which means both 'adore' and 'yearn', and it also has one guide book.

You can imagine yourself in the beautiful garden, heading towards the bridge as you follow the path of the cobblestone. Be prepared to have a relaxing and peaceful feeling.

This LEGO set has about 6500 bricks. With this amazing model, your longing/wish can become a reality.

The pieces of the plant give you peace

There is nothing that can make your day more peaceful just like the bonsai tree. Have you thought of a nice way to plant this wonderful tree in your house? With LEGO, you can be able to cultivate and customize it just as you like it. Right from the beautiful base of the plant to its winding trunk, the bonsai tree is a representation of pure serenity. Its shape is naturally gorgeous, and when you pair it with the rockwork, it becomes extremely beautiful. The little fisherman and the bridge are other beautiful details of the set.

The creator of this amazing set is Brent Waller, and he has also made something different from this one, but still epic as it. This is the LEGO Ghostbusters Ecto-1 21108 Ideas set.

Small fire truck for a big city

About 40,000,000 million people are living in Tokyo, which is a metropolitan area with the most population in the world. Because of the kind of space they have, the houses that are built there are very close to each other and they are small. For them to be able to fight any fire, the fire department of Tokyo has plenty of fire engines (small). These small trucks can comfortably pass through the narrow streets of Tokyo. The vehicle has been designed in a way that it is can be easy for it to navigate through tight corners with its wheelbase that is short. 

When you take a look at this fire truck for the first time, you may not really realize that the set is small. If you want to be sure that there is a huge difference in the size of the pumper, just compare it to the European pumper. You will see that it is pretty much smaller. The only thing is that it possesses almost the same as the typical American vehicle but not as long as it.

Nevertheless, the set will offer you everything you have been expecting to imagine.

This fire truck looks nice in its red color scheme. You are going to find panels of the pump control that have fire hoses connection, many compartments where tools are kept, and some ladders that have been stored on the top of the vehicle. At the back of the vehicle, there is a wheeled cart that is staying separately. Hoses are being transported down with it by the firefighters. This set resembles a miniature model of a miniature fire-engine.


A good fortune is built even when it's raining

In a lot of Asian cultures today, koi ponds is a symbolization of abundance, luck, and good fortune. Sometimes they can be a representation of perseverance and courage. Maybe this is the reason why the geisha is not scared to lose her makeup, even when it is raining heavily. 

This is a stunning set that has been made in a very unique way. For me, I see heavy rainfall to be calming and beautiful. The rhythmic drone looks cozy when you look at it from the inside. This is among the pictures that usually provoke those kinds of feelings.

Even with the beauty of the photography and how compelling it is, we are not going to overlook the build itself. I love the recessed pool and also the layout. I also like every detail about this set. Let us just hope that in the nearest future, we will be blessed with many more arts like this. 

Two will fight, and one shall survive

In some cases, a mighty tale is told by simplicity – one Japanese temple that has a very wide landscape where there is a great battle on the snowy ground. The roof is designed in a creative and lovely way. The curved areas that are on each of the roof's edges - the toribusuma – makes us remember the time when honor is brought to a family sometimes through a sacrificial death of hara-kiri.

The above sets are only some of the LEGO models that were created with respect to the Japanese culture. You can still get yourself any of them for yourself and update your LEGO collection.

---