Your holiday season just got better with the LEGO Christmas Tree 40573 Set.
By

Eve Alessa Arevalo
/
October 29, 2022
The holiday season is getting closer, and preparations for has already started all around the world. Are you already getting ready for the Holiday season? Well, your preparations will not be complete without a lovely Christmas tree. How are you getting your Christmas tree this year? Is it from the woods? Or the Christmas store? Well, regardless of where you choose to get it, you will surely get a truly epic one. Getting a Christmas tree is one thing, and decorating it is another. You could decorate your tree in many ways to make it look epic. What if you are running out of ideas? What could help inspire you? Well, the Lego team being aware of your challenges, has come up with the perfect plan to help get your thinking juices flowing.

Picture this, a pre-decorated Christmas tree with you not having to contribute a thing. Well, except build the tree. Crazy right? Not exactly. With the Lego Christmas Tree set, you get a Christmas tree that has already been decorated. All you need to do is construct it, bringing it to life as it were. The Lego set is in such a way that it will give inspiration to Christmas fanatics. The set's design will also give you an idea of how to put together your Christmas tree. And apart from all this, the Lego Christmas tree can also serve as a display set. Do you have kids you have been trying to get off your back for some time now? The Legio Christmas tree set could be a good way to keep them engaged and stimulate their brain. And the Lego Christmas tree set also comes with a nice building experience. Interested in finding out what that looks like? Don't go anywhere, as the next section will discuss that.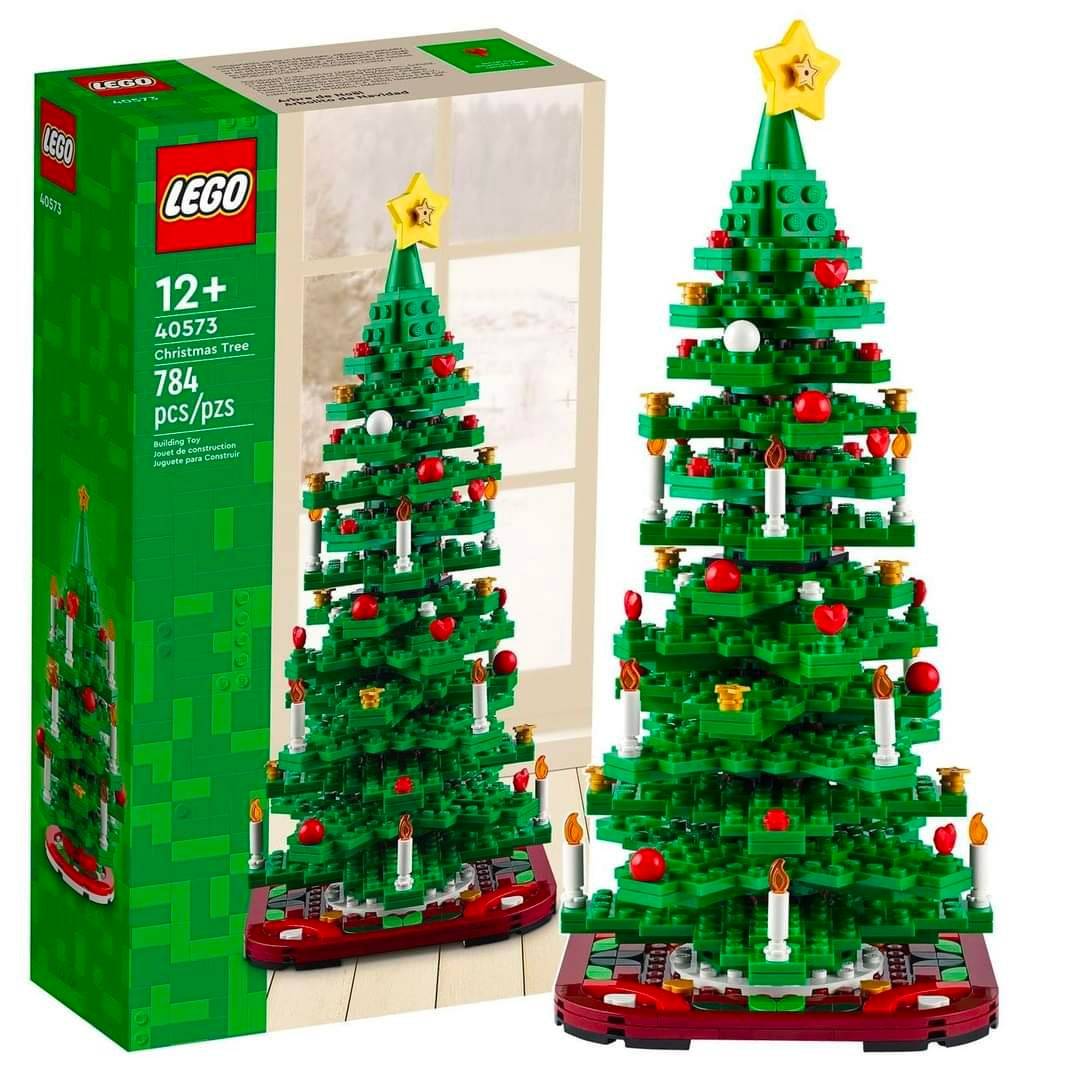 AN AMAZING BUILDING EXPERIENCE FOR THE CHRISTMAS TREE 40573 SET.
The Lego Christmas tree set comes with a very impressive building experience. The set comes with over 700 brick pieces which are used in the building of two Lego sets. You can decide to build either the big or smaller tree first. It all depends on your time frame. If you have a tight schedule, you could decide to build the smaller set first. Once you have enough time to spare, you could then embark on the building of the Christmas tree. The only thing other Lego builders have noticed to be a challenge is that the Lego bricks are not arranged in Numbered bags. This could make it challenging for new Lego builders to identify which Lego bricks are for each building stage. The only upside is that the rest of the building will go about smoothly as soon as you can figure out that aspect. Though the Lego Christmas tree offers lots of cool display features, some may consider the building experience to be a bit repetitive. The Lego Christmas Tree set offers an engaging and fun building experience.
Building this Lego set may seem a bit difficult for beginners, which is why the Lego Group has added an instruction manual to the set. The Instruction manual contains lots of information that will make it easy for you to build the set. So if you are new to our amazing Lego sets and want to try this particular set, you can go ahead with the manual as your guide. Overall, the Lego Christmas tree set is fun to build, with an impressive and engaging building and a beautiful display. The set is truly awesome and will spark a desire in you to have fun and enjoy the coming holiday season. So let nothing hold you back from including this Lego set in your collection this year, 2022. The Lego Christmas Tree set also comes with some pretty impressive features. Let's consider some of these features in the next section.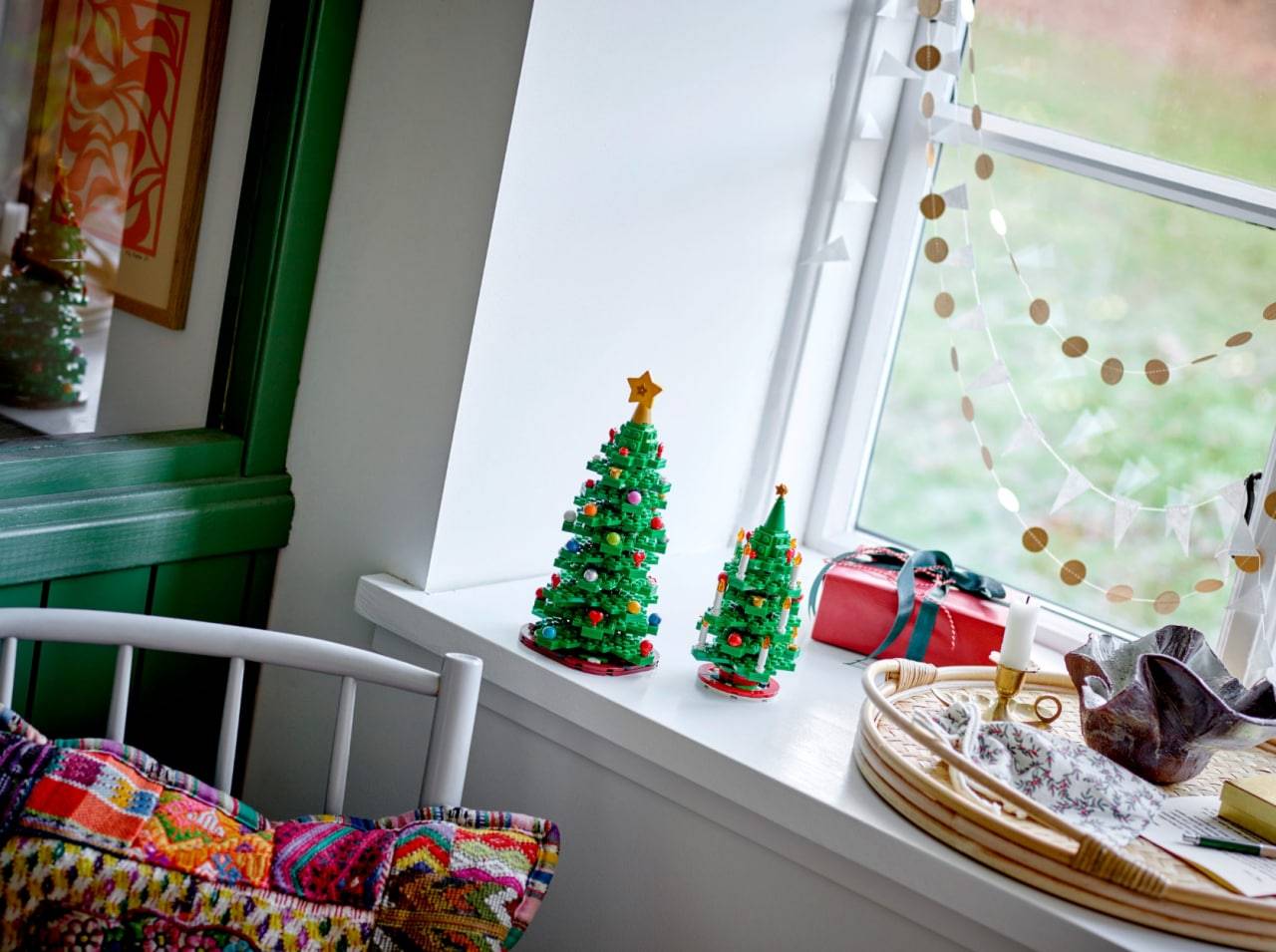 AMAZING FEATURES OF THE LEGO CHRISTMAS TREE 40573 SET.
TWO CHRISTMAS TREES.
The Lego Christmas Tree set comes with two trees. The sets allow you to have twice the fun building lego Christmas trees with impressive details. You could decide to display both Lego Trees together or on opposite sides of the table. Regardless of where you decide to display this set, you will surely get the best out of the Lego set.
AMAZING DETAILS.
Aside from giving builders two separate Christmas trees, the Lego set also comes with cool details which are just Christmas-worthy. The set features Christmas tree decorations that will help spark the festive spirit within you. The Lego set also offers a base for your tree to stand comfortably. The set is also very kids friendly. Kids will have as much fun bringing this Lego set to life as adults.
TOP QUALITY BRICK MATERIALS.
The Lego Christmas Tree set is designed with top-quality brick materials. The Lego team has taken enough time to ensure that every aspect of their set is of the best quality. The set has also been tested to ensure it is safe and can be built with children. The set has been rated twelve, which means that children of up to twelve years can engage in the building of this Lego set.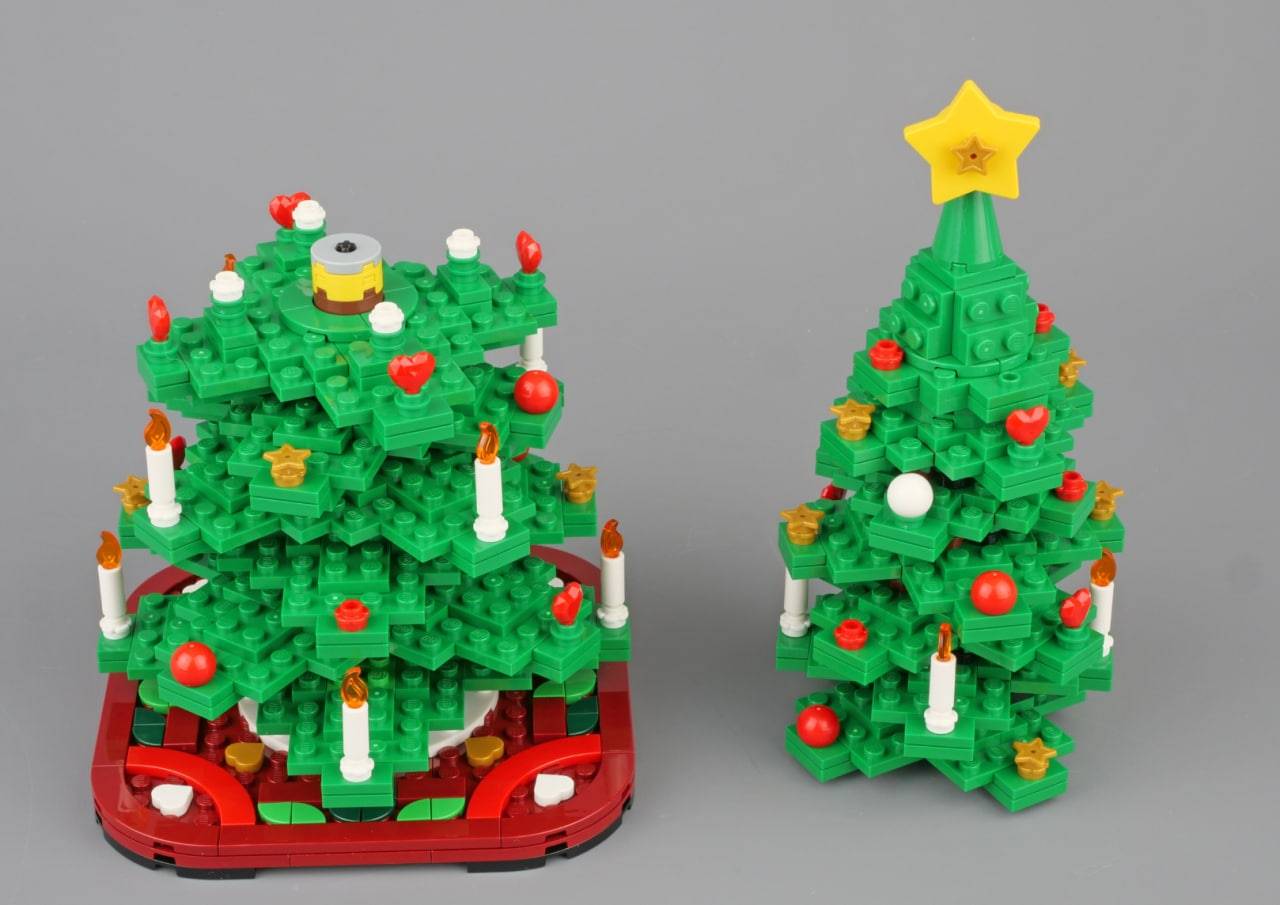 SET SIZE.
The Lego Christmas Tree set can be considered a medium size set. It comes with a total of about 784 pieces. These Brick pieces are used in the building of both Christmas tree sets. When completely put together, the taller tree measures about 11 inches tall, while the smaller tree measures about 6 inches tall. This Lego sets size is large enough to take center stage on your living room table.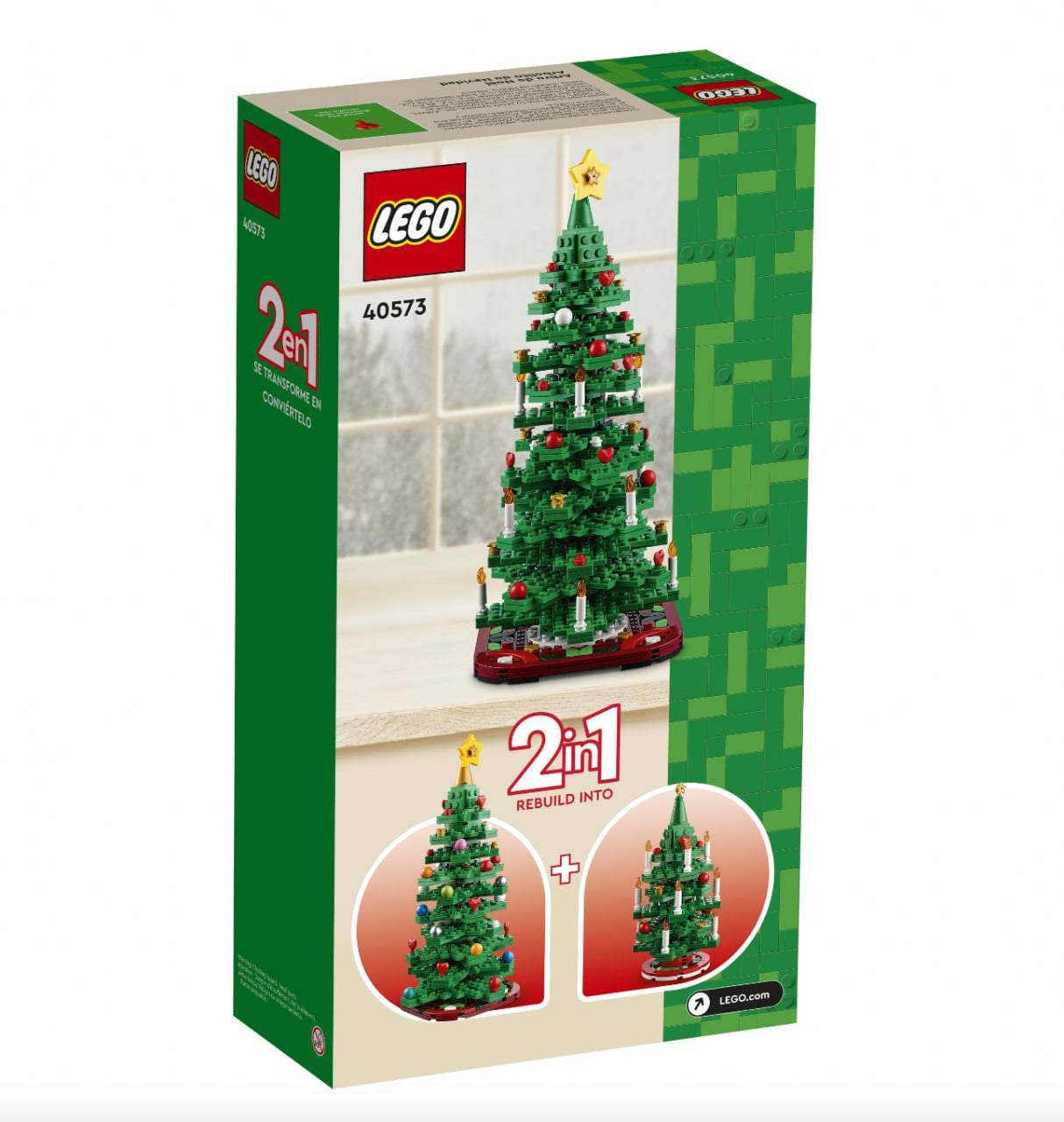 SET PRICE.
You can purchase the Lego Christmas Tree set from the Lego website at www.lego,com. You could also get this set from any Lego store in your area. The set price can vary based on your location and the availability of the Lego set. The Lego set costs a total of about 45 dollars. Once you have acquired its set, include our amazing lights in the mix. Doing so will make your Lego set a whole lot shiner.


MAKE YOUR LEGO CHRISTMAS TREE SET A WHOLE LOT SHINNER WITH OUR AMAZING LIGHT KITS.
The Lego Christmas tree set already looks very amazing. But you could make the Lego set look even more awesome with our amazing Lego lights. Our Lego lights come in lots of different features depending Pack you decide to get. If you have experience using our lights, we recommend you use the standard edition t.o unlock more features. But if you are new to our lights, we suggest you get the basic edition. But even the basic light kit could seem complicated to put together, so we recommend you consider these few suggestions as you prepare to install your Lego lights.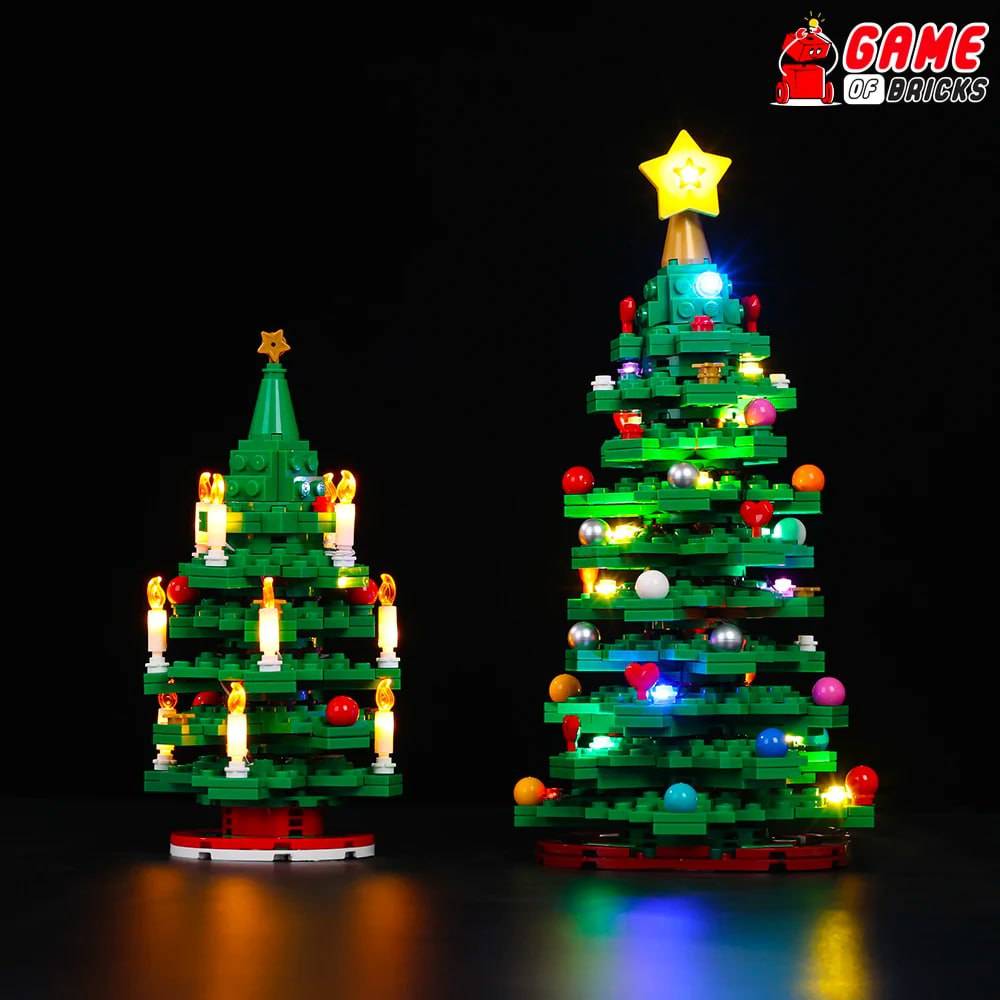 INSPECT
As soon as your light kits arrive, it would be best if you take the time to inspect them all. This Is because your light kits are very delicate and can easily sustain shipment damages. So as soon as your light kits arrive, inspect them. If you notice anything wrong with your light kit, immediately request a replacement. But if everything looks good, you could then install it.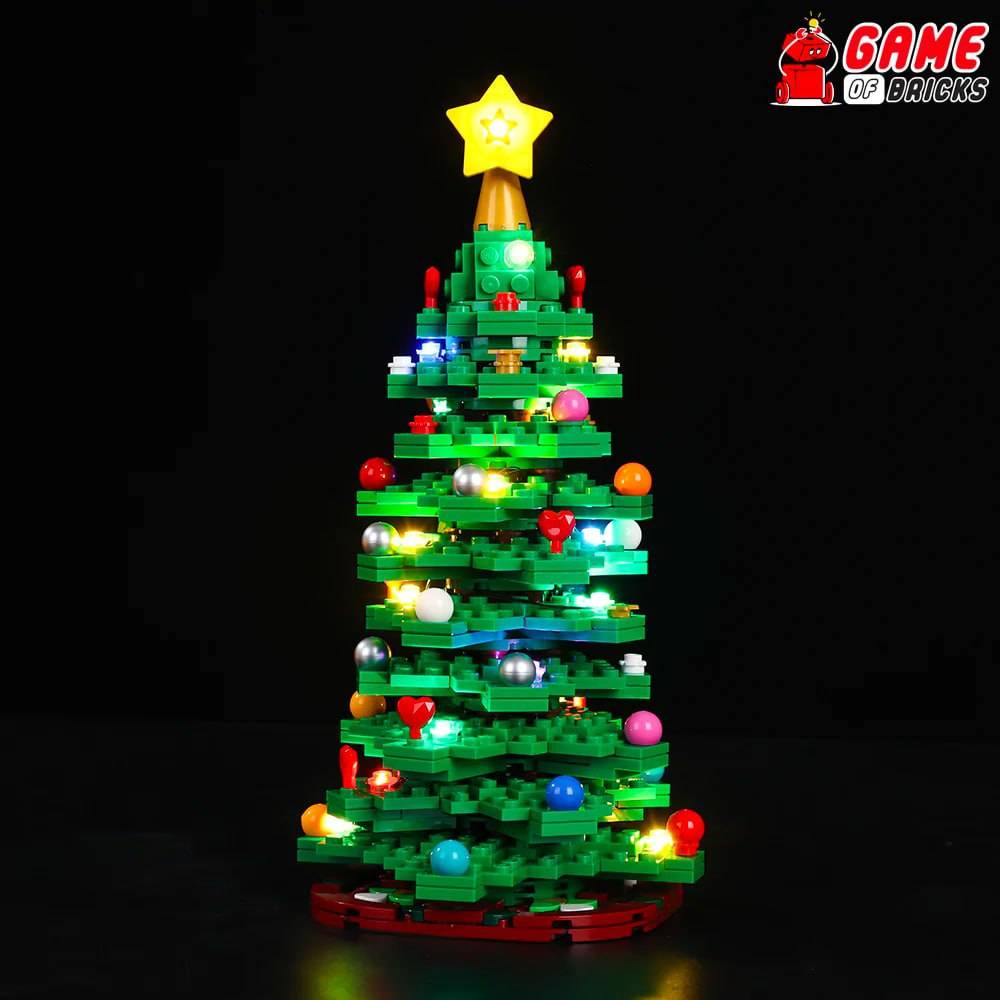 INSTALL
Once you inspect your light kits, it's time to install them. It would be best to use the instruction manual to succeed in this process. The manual would ensure you do not run into any roadblocks while installing. If you follow the instructions from the manual carefully, you will surely succeed.
TEST RUN
Once you are done building your Lego Razor Crest, it will be best to take time to test and run them. The reason for doing this is to make sure everything is working perfectly. So take your time with this process to Look through the vital features of the light kit. Once everything works perfectly, put your Lego Christmas Tree set on display for all to see.