Lego BrickHeadz: 40422 Frankenstein
By

Nikita P.
/
September 03, 2020
Among the very many things that Lego thrills us with is their ability to always spring up fantastic surprises. Who would expect a Halloween experience so early in the year? Lego hasreleased something that we can crunch on for the meantime. I seriously think it's a gift from Lego to remind us that we just made it through a horrific period in our lives.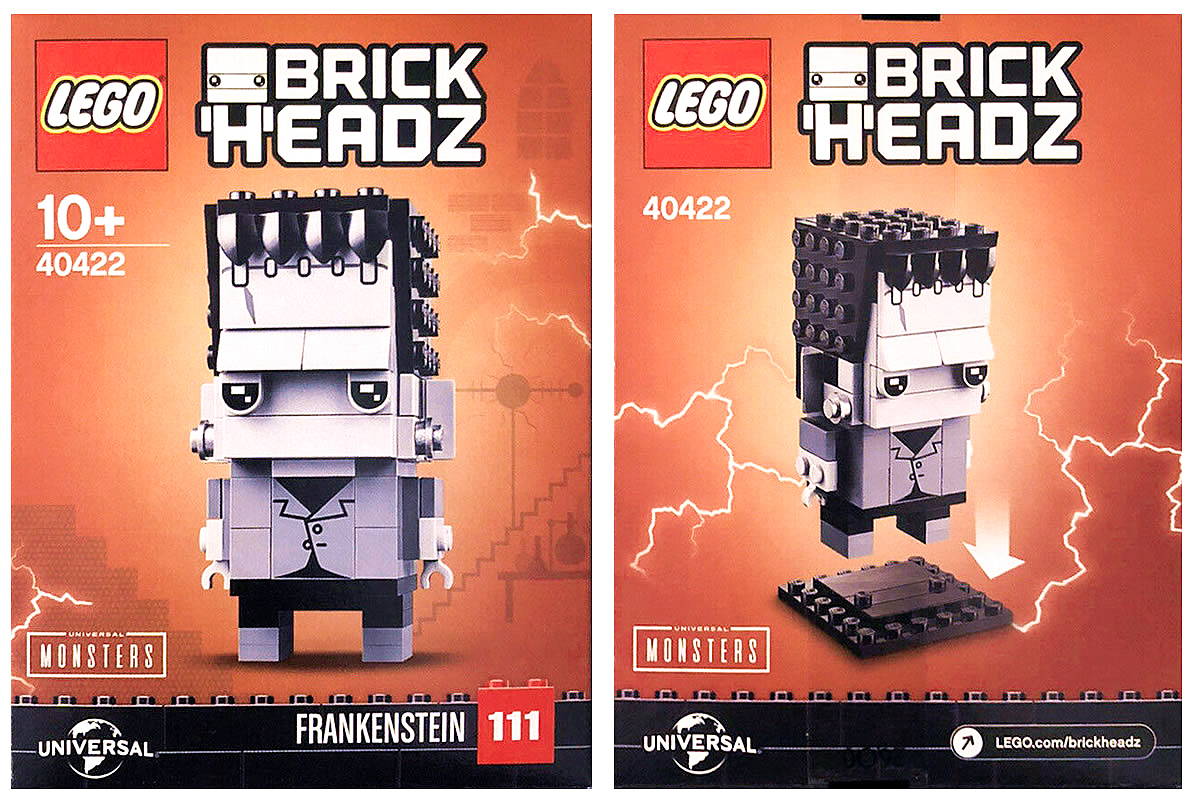 What's the idea behind the set?
If you are a fan and lover of Universal's monster movies, then there's no way you'd be a stranger to this one. Although I have reasons to believe that there seems to be amisconception about the actual monster, it doesn't take away the cuteness and fun from the set.
Lego must have mistaken Victor Frankenstein (the scientist and creator of the monster) for the monster itself. In my opinion, the set should have been named Frankenstein's monster being that it is actually what it is. The set gets its theme from Universal's monster movies that were released from the 20s to the 50s. Lego usuallyreleases awesome monster-themed collections just before Halloween, and this one came quite early.
Although it is not yet out and it is going to take around two weeks before you can get it in any Lego store, it already has Lego fans and lovers on their feet and anxious. We appreciateLego for bringing this one to us at a time like this. This set is the first Universal monster-themed set to be announced, but it's also the 111th set to be released in the BrickHeadz line. We dearly hope that Lego willcontinue to release some more fantastic and much bigger sets from Universal monsters.
You'll hardly find a small-sized Lego set with as much detail as the BrickHeadz Frankenstein. Although a few of the bricks are printed tiles that make it completely easy for littlekids to fix, it still has some fine bricks that you would love to put together.
You may have to look over the fact that the set doesn't have so many bricks and really isn't as big as the other Lego sets that have been released this year. The set is impressivebecause it prepares you and your kids for the awesomeness of Halloween.
Inside the box, you'll find three small bags used to package the bricks; you'll find a 6 x 6 plate, which is where you'll place the complete figure after building; and finally,you'll find the building manual; everybody needs a manual, and because the set is most suitable for kids around ages 7 - 13, the manual is entirely self-explanatory.

The bricks you will find inside the bags include the printed forehead, which makes it pretty much easy for almost any child to build. You don't need to go through the stress of fixingthe face; the only things you'd be adding to the face would be the eyebrow ridge and the sad-looking eyes.
As you'd expect, the set comes in grey and black colors, and this is supposed to represent the fact that most of the movies, if not all, that were made in the 20s through the 50swere in black and white. Lego, however, did something quite unique by adding some really cool colors looking like the Jamaican flag colors.
Other things that you wouldn't need to build include the middle part of the Frankenstein monster's suit and the stand on which you would place the finished set. All these combinedare what makes the set so detailed yet so small. If the set was much bigger than what we're getting, then you can trust Lego to make the task a lot more challenging than this one is.
Let's move away from the content inside the box; the outer part of the package is even charming enough to make you want to buy this set. It includes images of the real Frankensteinmonster on one side of the box and the finished product of the Lego version of it. You don't need to worry if you have never heard of or even seen the real Frankenstein monster, at least now you know what you're building.The goosebumps start from what's outside.

If you have never seen a picture of the Frankenstein monster or haven't seen any of Universal monsters movies, you might be expecting the "Monster" to have a big mouth, a huge head, a tongue sticking out of its mouth, ten hands, and hair made of snakes like Medusa. The Frankenstein monster is a lot cuter than that, what's better? It's even much cuter in Lego brick form.
This set isn't going to take up any space at all. It's small and easy to carry around for toddlers. The head looks quite big, and this is partly because of the extra detail that was added for the hair. This is what makes it a little bit taller than the other BrickHeadz sets that we have seen before.
The set is excellent when you look at it from the front. However, taking a look at it from the back, it seems pretty formless and even bigger. In my opinion, Lego placed so much emphasis on the front part of this set than on the back. The front part is a beauty to behold but the back doesn't really have as much detail.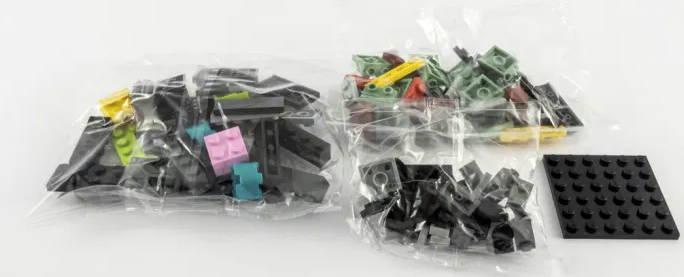 Considering the fact that the back of the finished product represents the back of a man in a suit, we can easily overlook that and get past it. On the sides, you'll find immovable arms and a tiny hand that's pretty much the same as every Lego hand you have seen.
As mentioned earlier, this set has not been released yet and information regarding its price has not been divulged. However, as we all are currently expecting, it shouldn't cost anything more than $10 since it's what the other BrickHeadz sets cost.
There are speculations that it could cost almost two times as much as the others being that Lego charges higher for sets that are made on vintage ideas plus the fact that movie-themed sets cost more because of the royalties that they have to pay. Anyway, it should not go anywhere more than $15. It's still a reasonable price when compared with the goodness you're getting.
This set is a really good buy and it's more so because it is the first-ever Universal monsters set. Do you know what that means? You'll be getting a Lego set that's going to become vintage in a few years if the Lego company decides to continue to make more of the monsters. Maybe we would be getting the likes of the "Invisible Man," "Dracula," and all those other scary monsters that we love to see.
I would have loved it better if the set was a few inches taller with more bricks for builders to craft out every detail in the set completely. It would be much more fun fixing the face and the suit in place all by yourself. Well, this might just be Lego trying out their hands on monsters. Maybe they'll give us all that we want in the ones to come.
One would also have expected that the set would come in some bright colors, which would modify the real Frankenstein image. Maybe the face should have been made in the actual human colors as we've seen in earlier designs. The hands also could have been made to be movable. That's going to increase the fun for kids and other Lego lovers.
What makes Lego a fun toy isn't just the process of building it or just staring at the end product. The fact that you can create your fun scenes is what makes Lego building more exciting and this set doesn't give us enough of that.
In all, it is a fine set, at least, a good start to something potentially beautiful. We all know Lego to always improve on their sets and we're hoping to see some improvements in this one. Let's wait for 2021; we're probably going to be getting another Frankenstein's monster but bigger and better.
This isn't the best Lego set in 2020, as a matter of fact, it may not even appear in the top 30 amazing Lego sets of the year, but it sure lifts the spirits of Lego lovers worldwide. The fact that nobody was expecting anything to come in the form of monsters, especially this year that a lot of horrifying things have been happening.
The BrickHeadz Frankenstein is a really good buy for you if you want to brighten up the mood of your kids, plus, who knows? You might just be getting yourself a special artifact.
We have the best collections of LEGO lights for your LEGO. Who wouldn't want to beautify their LEGO sets with these creative lights? Virtually no one. Check the amazing collections and contact us. We will love to hear from you.