LEGO Beach Ideas 2020
By

Nikita P.
/
August 13, 2020
During the holiday season, many parents around the world usually go on vacation with every member of their family for relaxation. Some even choose the beach to be their destination. Well, are you also planning on taking your whole family who loves LEGO to the beach anytime soon? If yes, then how can you make it a memorable one for your kid/teenager who loves LEGO dearly?

Your children and every member of your family will certainly be happy as they have taken a stroll to somewhere amazing. But, just imagine how they will feel when engaging in an activity that they cherish so much. They are going to love their time out with you. So, why not allow them to learn while playing by engaging them and all members of the family in some amazing LEGO Beach themed ideas.


Is there anyone on earth who does not love anything about the beach? Everyone loves it. In this article, we will be discussing some fun LEGO Beach ideas, including the challenge that you can engage in together with all your family.

Even if you are not living close to the beach and cannot get there to spend the time or holiday season with your kids and your whole family members, you will not be left out as we have put together some fun things that remind us of how it feels to be at the beach. For example, starfish, beach pails, and flip flops. We will also help you know how you can use them to create a fun LEGO challenge. As fans of LEGO, we certainly love to put the sets together, but we do not expect them to stay together forever. One day, these sets will mix in big bins. Our courtesy is that we always create what we love.

We all love an amazing LEGO challenge!
You don't need to follow this challenge the way that they have listed them; you can choose to start from anywhere you wish! All that was done was just to list are some of the amazing LEGO beach ideas for your enjoyment and more.
Search for a LEGO beach challenge and print it out. After you have printed it, find a space to hang it so that you can always see and remember it. Now, challenge your youngsters to show how creative they can be the provided Beach themed prompts.


If you teach in a school, then you can use this to make your class livelier or give your students as a take-home assignment which their parents will guide them through. As the kids get home, they will begin to beg their parents to help hem snap the pictures of what they have created with LEGO bricks and send them to you. It is a complete fun, isn't it?

For me, I love to get the Classic LEGO creative boxes. The reason why I love them is the various colors and shapes of bricks that they offer. The box does not come with any specific instructions, but an idea book is always provided in it.

How an interesting LEGO challenge is being done
The first that is will help you is to choose the day you want the challenge to start. After you have picked a day, go through the challenges one after the other, or pick what you will build on each of the days from the printed material. Then, as you pass each challenge of the day, cross the box off and move on.
Another method that you may consider using is to cut each block out and put all of them inside a container or a cup where each challenge block can be drawn or picked from each day. It is more like having a surprise challenge every single day.

One of the major factors that make these LEGO Beach themed challenges awesome is that any age group can participate in them. If you have people of different age groups working with you, then you can make them understand that heir whole creations will not look alike; each person will have to create something different. The main goal is just to be creative and have fun.

Writing challenge + Building challenge
You can transform your LEGO beach themed challenge to become a fun writing challenge as well! Doing this is pretty much easy than you think. Just allow them to complete their day's challenge, and then, tell them to write in a few sentences, an interesting short story ha explains their creation.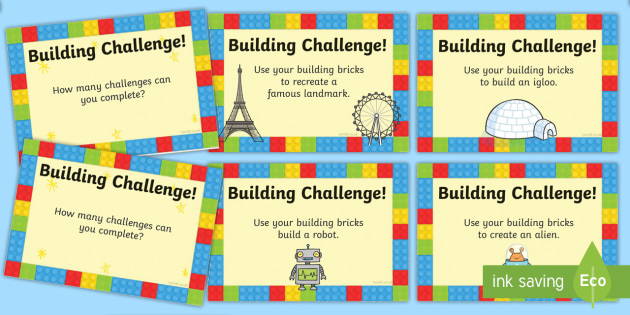 So, get your box that has a mix of LEGO pieces and begin to build. Both children and adults, no matter their age, will be grateful for this amazing beach challenge. If you have a kid who cannot yet read, then you will have to help him/her to read out the printed calendar. After you have done this for the first time, just expect them to always remind you of the challenge every day. After the challenge of each day, snap what your kid was able to create and save it for them in a small book. You can just imagine how fun that will be!

You may still decide to share what you and your little LEGO fans were able to achieve. We will be glad to have fun with you too.
Now, let us talk about some other things you can do as a LEGO fan to enjoy your break.
Beach-like fun places to visit with your kids and family
If you feel that you want more to enjoy a beach experience, then here are some of the best places for your LEGO fans to visit.
This is a LEGO-themed hotel that has been built to have beautiful and colorful bungalows, a kids' entertainment area, an eatery, and a pool. It is located at 100 Legoland Way.
This is an awesome theme park that you can visit with your family at 1 Legoland Way. It is a LEGO-themed property with vibrant rooms, dining, pool, and free breakfast.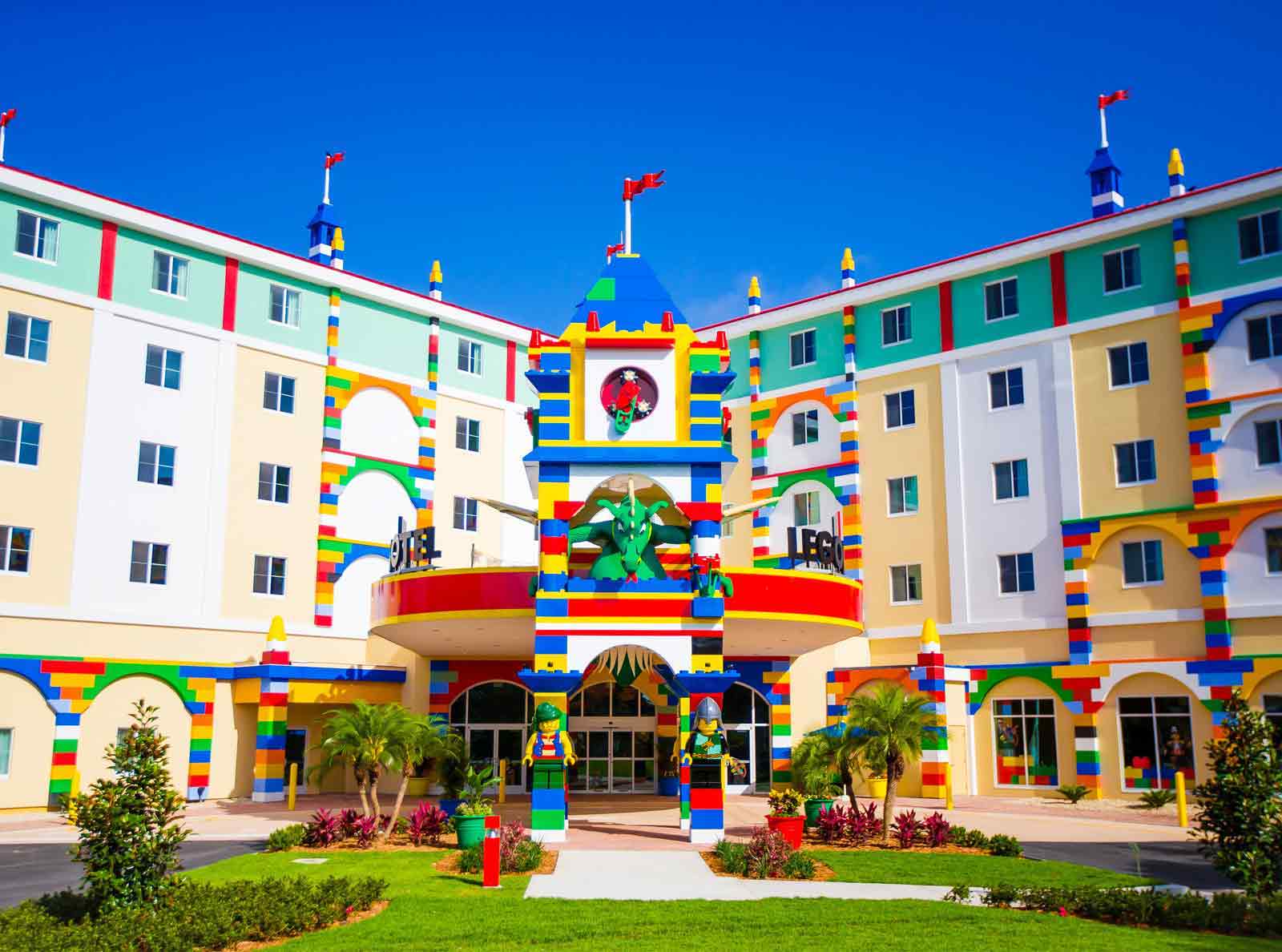 The Lake Roy Beach Inn Winter Haven
This is another nice hotel that you can lodge in with your family whenever you are going to visit Legoland. Where you can find this hotel is at 1823 Cypress Gardens Blvd. it has a room townhouse.
This is a perfect resort for Legoland that you can visit. Your holiday will be something to be remembered.
Water Park LEGOLAND Florida
Here is a wonderful tourist attraction that is located in Legoland at 1204 Helena Rd, Florida Resort. It has a nice play area that is great for kids.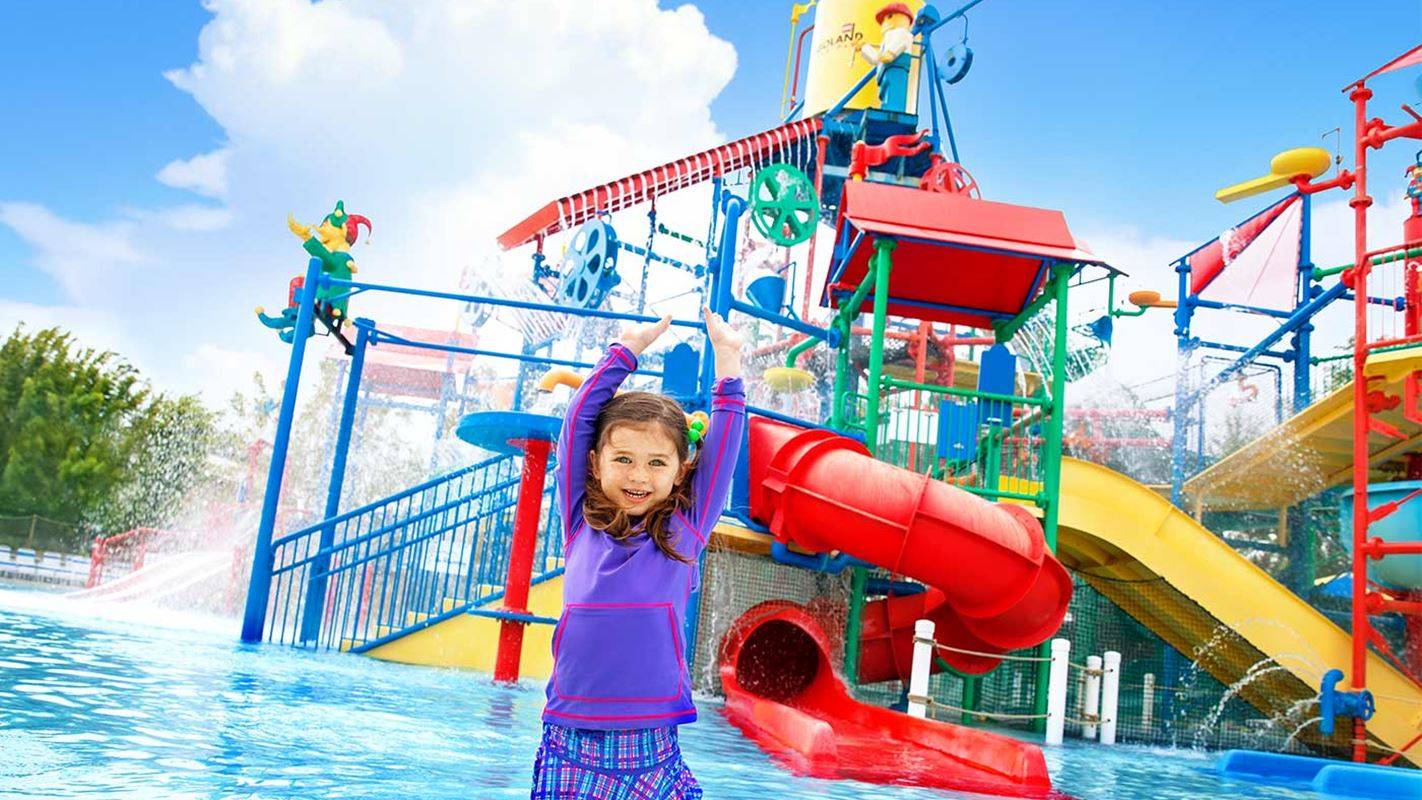 Sandy's Castle Restaurant
This restaurant is in the Legoland Beach Retreat at 100 Legoland Way. The beach retreat has a colorful and bright café with a play area for children and a breakfast buffet.
If you are looking for where to spend the summer with your LEGO fans, then you can consider visiting this public beach at 948 Beach Rd. There are year-round lifeguards, tennis courts, cool white sand (quartz), and a playground. Sounds amazing, right?
This is a hidden garden within Legoland with an awesome trail to have a walk. It is located at 6000 Cypress Gardens Blvd.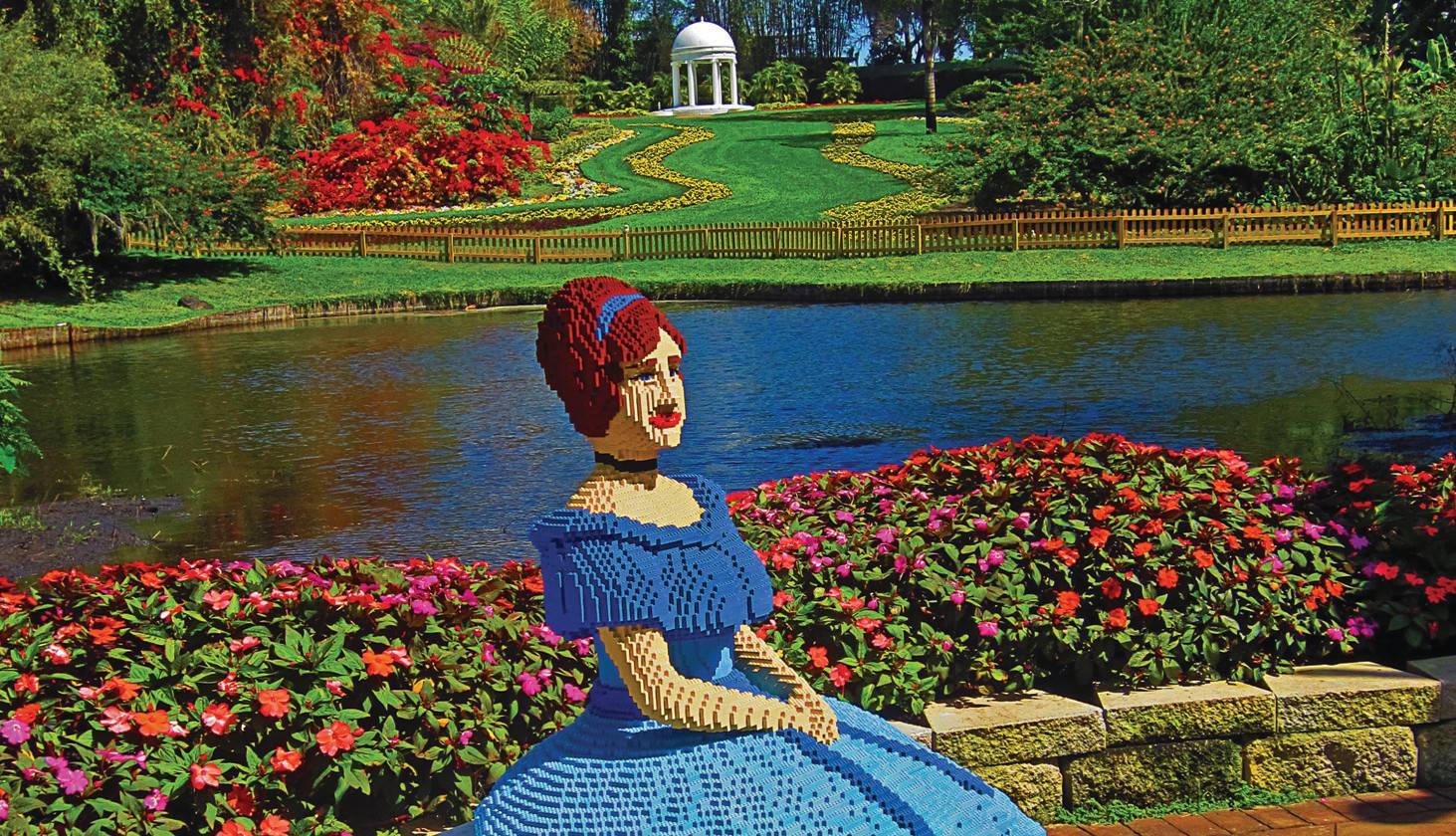 This is a tourist attraction that is popular for its restaurants, hotels, shows & rides (movie-themed). It is located at 6000 Universal Blvd.
This is another tourist attraction with themed rooms, LEGO statues, free breakfast & Wi-Fi, and thrill rides. The property is just playful. It is located at Winkfield Rd.
Make your family vacation a remarkable one by visiting this tourist attraction at One Legoland Dr. it has a hotel that has dining, free breakfast, and an outdoor pool. Its whole quarters are completely LEGO-themed.
Walt Disney World Resort
This is a Well-known amusement park that compromises large resorts, shops, dining, and four LEGO-themed parks with shows and rides.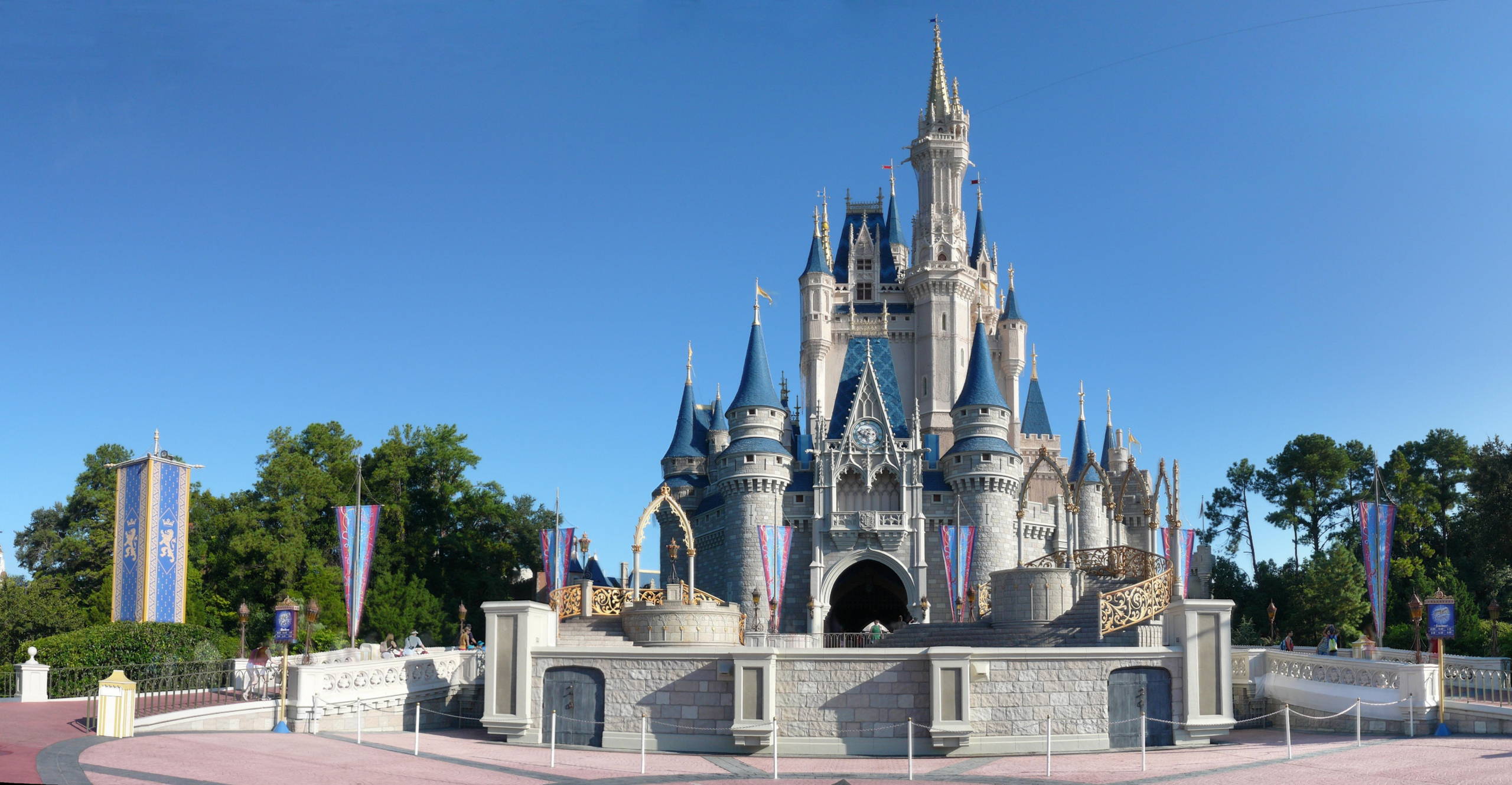 Your kids will be joyful to visit this tourist attraction at 1151 Tower Blvd. the serene gardens have a singing tower where they play carillon bells severally in one day.
Some of the things that will make your kids enjoy a trip to this tourist attraction at 7007 Sea World Dr are the thrill rides, shows of marine life, live aquariums, and having encounters with penguins, dolphins, and many others.
Disney's Blizzard Beach Water Park
Here is a snowstorm-themed gigantic aquatic playground that features waterslides, a lazy river, and a zone for kids. It is located at 1534 Blizzard Beach Drive.

I believe that this article has given you insights on some of the best LEGO Beach ideas. You can now enjoy your holiday with your LEGO fans. As you have seen, you can create some LEGO Beach-themed challenges or use your free time to visit any of the above-mentioned locations.