Create something nice and classic with the LEGO 2 in 1 Porsche 911 10295 Set.
By

Mark Gini
/
March 23, 2022
Welcome to the 1970s, where style and elegance are hidden in the simple but sophisticated. That was true of the Porsche 911 and Garage car. Both cars were undoubtedly both stylish and straightforward automobiles designed by Porsche. They provided divers with the pride and luxury they demanded from a top-selling car company. But they were more than just luxury cars, for they were part of a legacy. Are you a fan of the Porsche automobile company? Then you must have probably heard about these legendary cars. Heck, you might even want one for yourself. But unfortunately, with only about 211 of the 1970s Porsche available, with prices ranging from 34,000 to 1.2 million dollars, it might seem a little out of your league.

If that's your situation, you would love the second option. Buy the Lego Porsche 2 in 1 911 set and get the best of both worlds. This fantastic Lego set is packed with many unique features, which makes this set stand out. You can buy this set for yourself or gift it to a friend who is a fan of the Porsche automobile. This set also has a fantastic building experience that can keep builders engaged for hours. What's that like? Let's find out together.
BUILDING EXPERIENCE FOR THE LEGO PORSCHE 911 10295 SET.
Building the Lego Porsche 911 set would be one of the most fun things you would ever do. The set provides a more technical approach to set replication and allows builders to enjoy what they are building. Have you ever seen a Porsche 911 classic car? If so, you would be impressed with how close Lego got In replicating this iconic car. You can enjoy bringing this fantastic set to life either alone or as a family. If you decide to create this set on your own, you should then be ready to set out enough time for the process. An estimate of about three hours would be fine if you are an expert In building cars under the Lego Technic group. Making this set with your family or with an experienced group would drastically reduce the amount of time you would spend.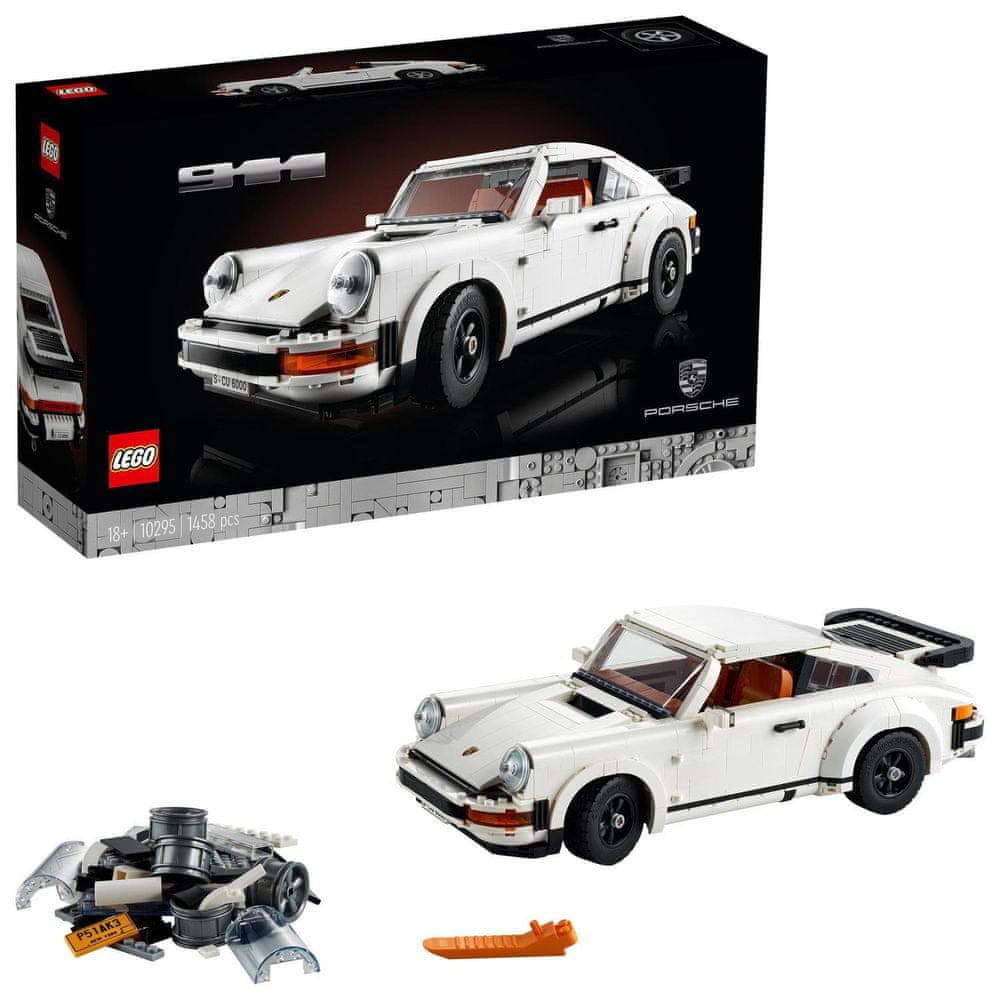 The Lego Porsche 911 set also comes with a building manual. This manual is designed to improve your overall building experience, making it as smooth as possible. The manual/instructions are clear and practical, with more how-to images than descriptions. This style makes the manual even usable by those not a fan of reading and who see it as stressful. Another thing that makes working with this Lego set so easy is thanks to the set material quality. Each brick piece used to bring this fantastic Lego set to life has been tested for usefulness and safety. It is also designed to be highly compatible. This means that each brick is easily attachable and detachable.This makes it a lot smother to switch from creating one set to the other. Overall, the Lego Porsche 911 set is worth including in your prestigious Lego collection. It also has a fantastic display feature and could be spotlighted for all those fascinated by vintage sets. The Lego Porsche 911 also comes with unique characteristics. The following section will look into that.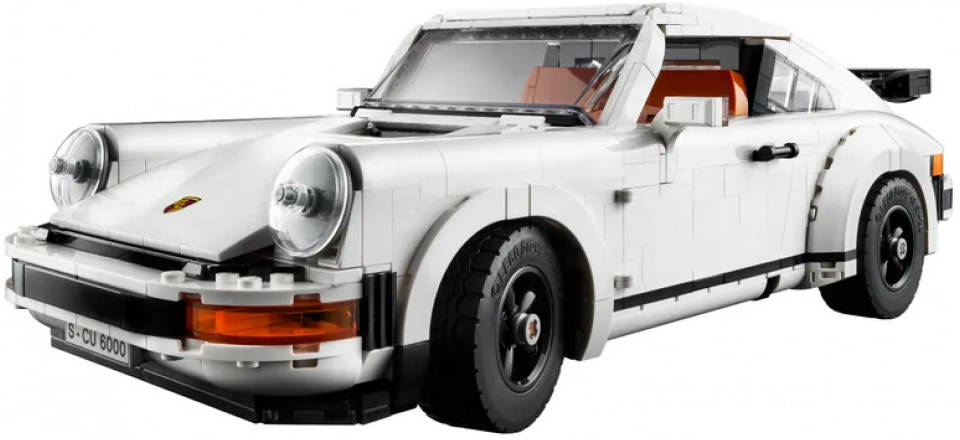 INTRIGUING FEATURES OF THE LEGO PORSCHE 911 10295 SET.
The Lego Porsche 911 set is filled with fun and intriguing features that will keep you fully immersed for hours, building. What are some of these features? They include the following…
1. A TOW-IN ONE SET.
The Lego Porsche 911 is a two-in-one set that allows you to enjoy the best of both worlds. The set will enable you to have a buildable, well-detailed model of the 1970s Porsche 911. And then you could so easily switch to the Garage car replica. Both cars are well detailed and adequately represent the brand they stand for. Building both sets could also help you see and understand the difference between the two cars, from their body to structure and their overall engine makeup. These features alone make this beautiful set worth buying.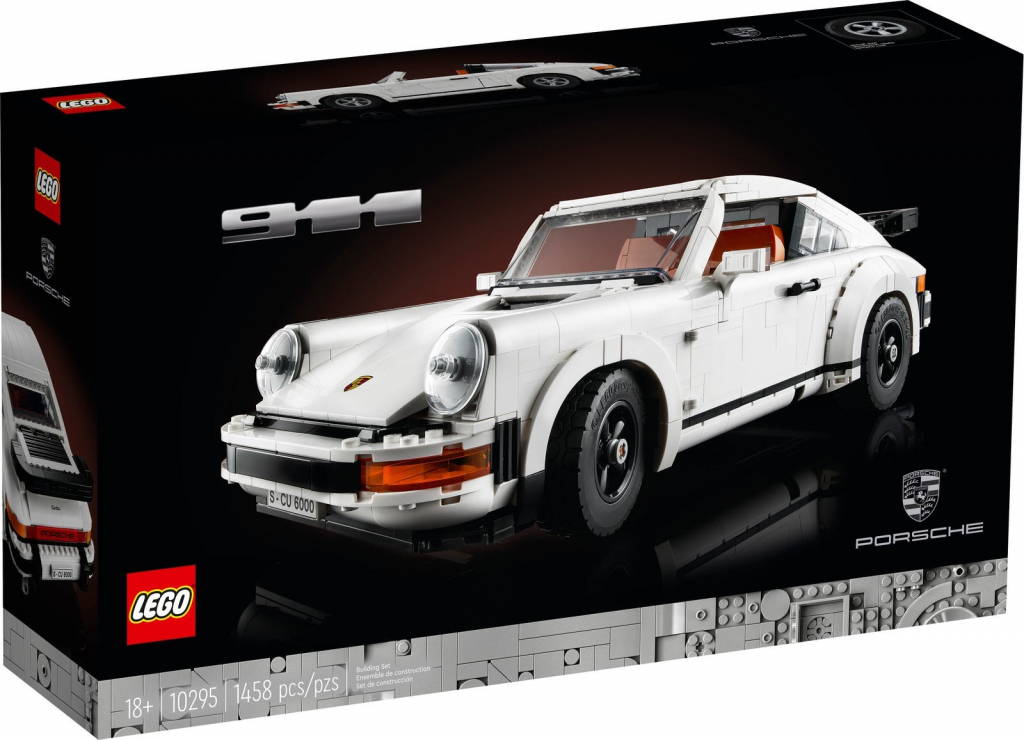 2. DETAILED CAR PARTS FOR DIFFERENT CARS.
Instead of using the same pattern while building the two separate sets, Lego takes time to provide a unique build for both sets to make things a little more exciting and fun. For the Porsche 911 Turbo you get features like a whale tail, a Turbo wide fender, and an engine and hood that opens. The Garage set also offers features like a removable top and a well-detailed interior build and exterior. Then you also get an easy way to switch smoothly from building one set to the other.
3. SET SIZE.
The Lego Porsche 911 set could be called a medium size set. The set has a ratio perfect as a display centrepiece. Bring this fantastic set to life with a total of 1456 set pieces. Then put it on display in the centre of your office or living room table. After you might have been done putting this Lego set together, it could measure a total of 4 inches wide, 7 inches wide, and 14 inches in dimension. Feel more confident than ever bring this fantastic Lego set to life.

4. AFFORDABLE SET PRICE.
Owning a Lego set of this size and quality has never gotten easier. You could get yourself one of these bad boys by following one of these three options. 1, you could decide to get this set straight from a Lego store near you, or 2, you could decide to sit right and order directly from the Lego website and 3, you could also choose to buy from a friend who already owns one of this set. Whatever option you choose to use should be best on what would be most convenient for you. If you decide to buy from a Lego store or website, you could expect to see this set at a minimum price of about 149.99 dollars. You could also add another nice feature to your Porsche 911 set, which is our special light kit. How does it operate? Let's find out.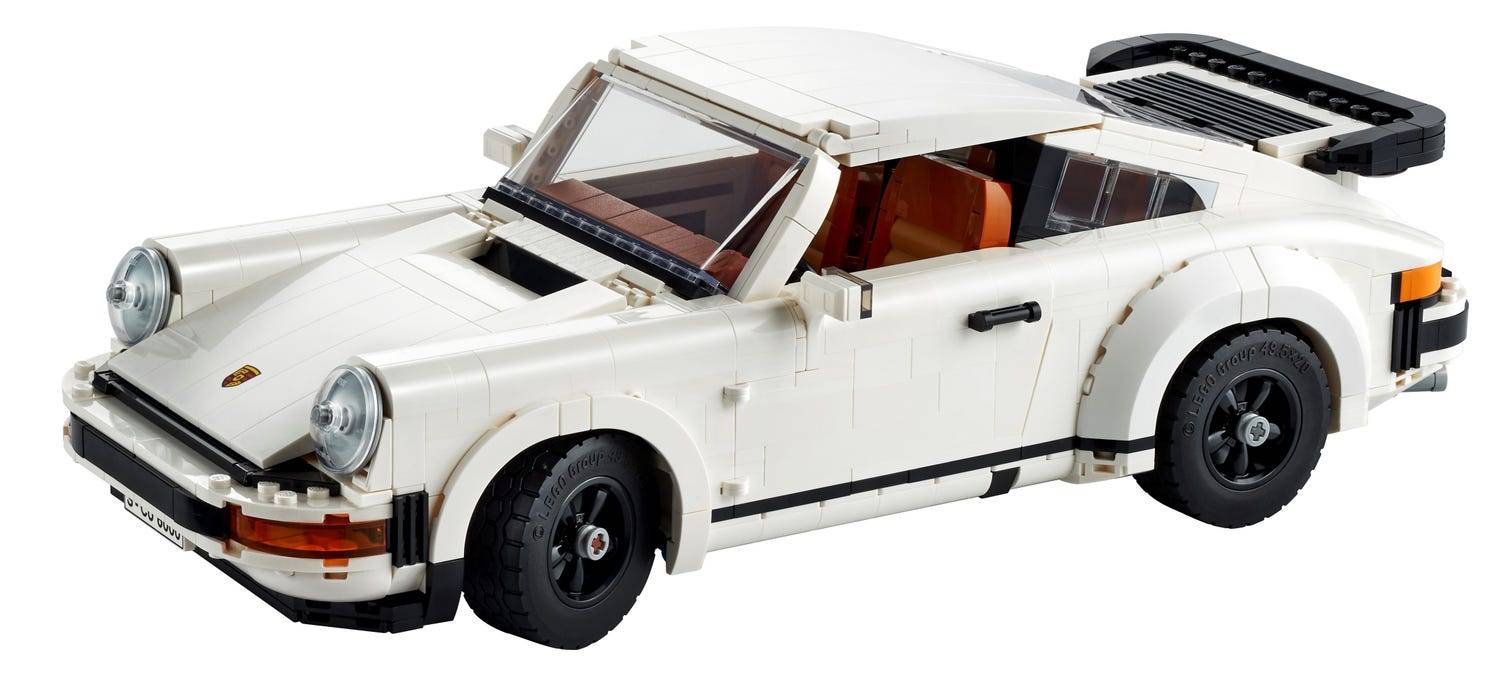 LIGHT UP THE PATHWAY OF YOUR PORSCHE 911 SET WITH THE HELP OF OUR SPECIAL LIGHT KIT.
The Lego Porsche 911 is no doubt a stunning and engaging set. But this set could be designed to be so much more with the help of our special light kits. Our lights have been designed to be compatible with over 1000 Lego sets, with the Lego Porsche 911 not left out. You could purchase our light kits separately at our official website, www.gameofbricks.com. Each of our light kits and accessories comes with a 30days warranty card. This card makes it bbetterfor you to get any replacement if you notice anything wrong with your set after shipping. We know how fragile our kits are and that transporting them could sometimes sustain minor damages. So as soon as your light kits arrive, make sure to inspect all the accessories carefully. Once you can guarantee its safety, you can now think of installing. Are you new to our light kits? Then you are probably wondering how best to handle the installation process. Let's find out how.
• INSTALL YOUR LIGHT KIT.
Well, the very first rule is only to try to install once you are done building your Lego set, and not before. Ensure that all pieces of your Porsche 911 sets have been fixed properly. If you are new to our Lego lights, it would be best you purchase the basics. The primary light kits have a more transparent and straightforward strategy for installing. All our light kits come with simple and clear instructions for installing them. So make sure to follow all the instructions given in the manual. Remember that your light kits are very delicate. So please do not force them through the Lego bricks, for you could risk damaging them. If you follow the instruction given in this section and the light kit manual, you will succeed in your installation process.
• INSPECT ALL INSTALLED LIGHT KITS.
Once you have completed the installation process, inspecting them before showing them off would be best. Your primary purpose is to ensure its safety for the public to view. Check out for sparks and signs of short-circuiting. If you notice any, try and fix the problem using the manual. If restoring it requires the replacement of some parts. Do not hesitate to make those changes. Once everything looks good, show off your Lego Porsche 911 set for all to see.