Leave your enemies petrified when you build the LEGO Spider-Man Carnage 76199 Set.
By

Eve Alessa Arevalo
/
January 28, 2023
Well, one of the most horrific villains of all time is Carnage, who is a spawn of the Anti Villan Venom. They are both alien parasites that require a host to keep living and striving. The stronger the host, the more powerful the alien parasite. Ever since Carnage's first appearance in the Amazing Spider-Man in 1992, he has become a worldwide sensation. There have been a lot of epic encounters between Carnage and Venom, but none as epic as the Venom 2 ( Let There Be Carnage ) movie of 2022. In that movie, we saw the full strength of the Carnage character as it takes everybody to take him down. Are you a fan of the Carnage character? If you are, you will love the set released by the Lego team on March 12, 2021. This set feature I the making of the Carnage head. The set is packed with a lot of details. These details make it a perfect fit for any Carnage fan.

Kids who are a fan of the Carnage character can have lots of fun bringing this Lego set to life. The building of the set is not only technical but also very fun to put together. The lego set contains cool and authentic details that help it look as close as possible to the original Carnage design from the Lego movie. In this post, we are going to consider everything there is to know about the Lego Spider-Man Carnage set. This includes the building experience, features, and how amazing our Lego Lights look once installed on the set. Let's start with the Lego sets-building experience.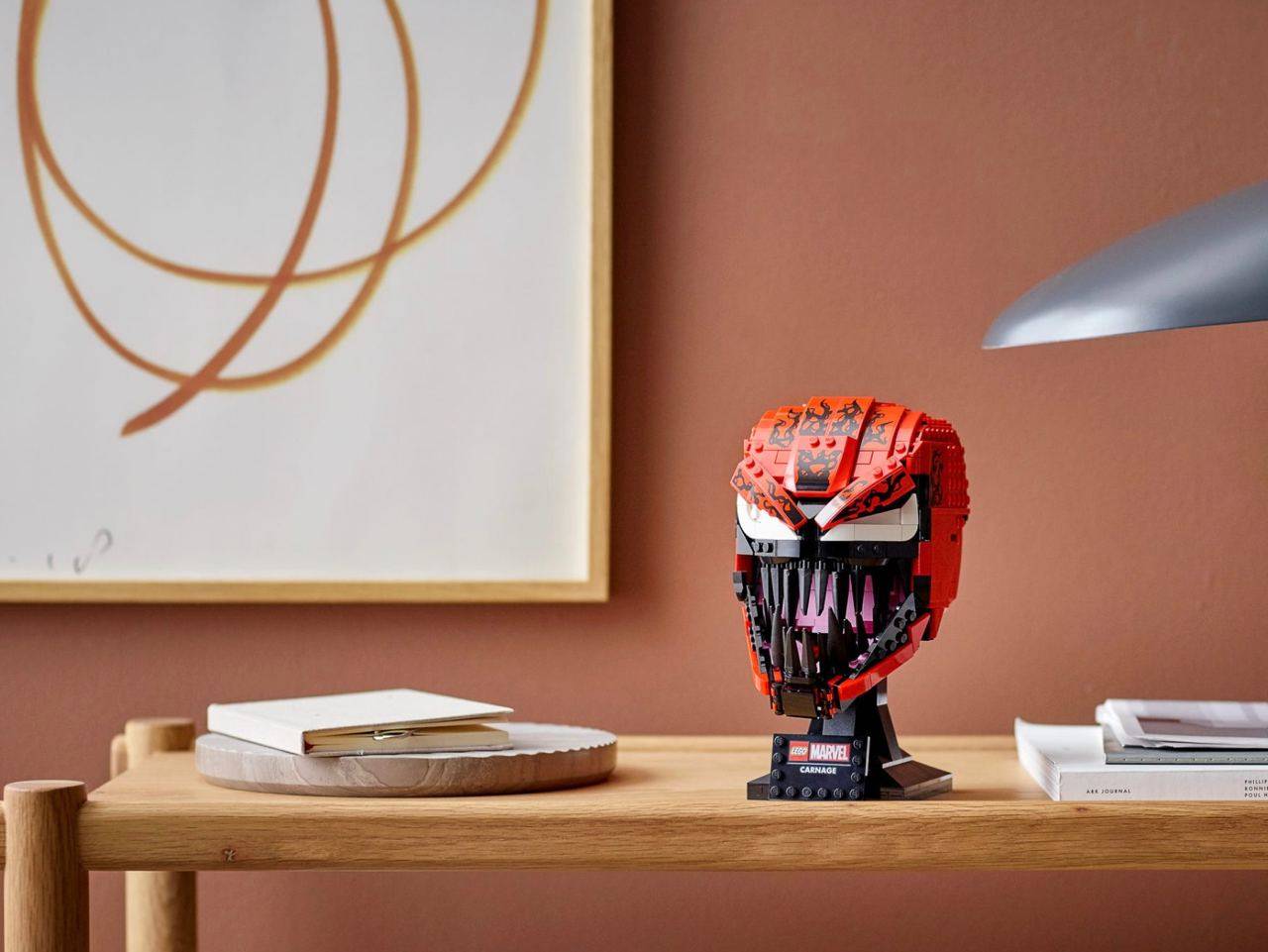 AN AMAZING BUILDING EXPERIENCE FOR THE LEGO SPIDER-MAN CARNAGE 76199 SET.
The Lego Spider-Man Carnage set allows Marvel fans to recreate one of the most iconic supervillains in all his glory. The set comes well packaged in a nice box that features images of the completely built set, and the Carnage character. The set comes with more than 500 brick pieces which are used to bring this Lego set to life. These Brick pieces are well arranged in numbered bags which are designed to help make building fun and easy. The Building of the Lego set is also broken into stages, which makes it very easy for you to keep organized while building. We only suggest that you arrange all brick pieces on a table according to the bags they came out off. You could also arrange them according to size. This means that small pieces are together, and larger pieces are together as well. Sorting out the sets this way would make it very easy to find which pieces fit where, without having to spend lots of time searching for the set.
This would also help reduce the amount of time you would spend building this Lego set, and would ensure you have a lot of fun with your building project. And to ensure you do not run into any problems when building this set the Lego team has also included a nice easy to understand instruction manual. This manual contains valuable information about the Lego set. This information includes images and diagrams which are well-detailed and are drawn for every stage of the building. This diagram helps you know what to do at any stage of your building project. Overall, the Lego Spider-Man Carnage set is one you should consider building. Its building experience is not only fun and engaging but also very organized and arranged. Now, what features would you expect from this Lego set? Let's find out.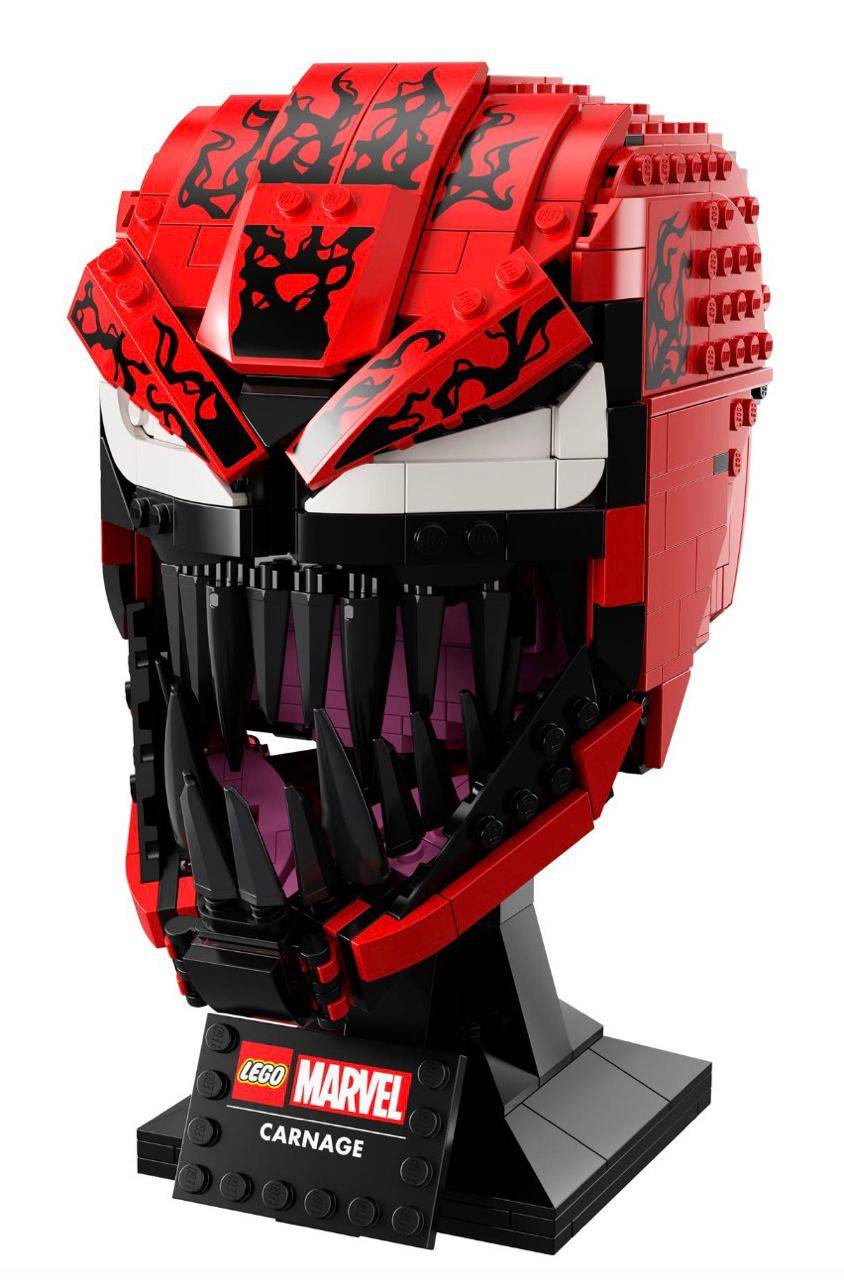 AMAZING FEATURES FOR THE LEGO SPIDER-MAN CARNAGE 76199 SET.
AMAZING COLOR SCHEME.
The Lego Spider-Man Carnage set comes with a very interesting color scheme which makes it look really good. The Color Scheme is also very different from the Lego Venom set. The main colors of the Lego Spider-Man Carnage set are red and white. The set also comes with black teeth, which are white eyes. The set also comes with a black stand for the head of the set. The inside of the mouth of the Lego set is purple and adds an extra tone to the overall look of the set. The entire color scheme of the set is also very nice and makes the set look as Intimidating as the actual Carnage from the movies and comic books.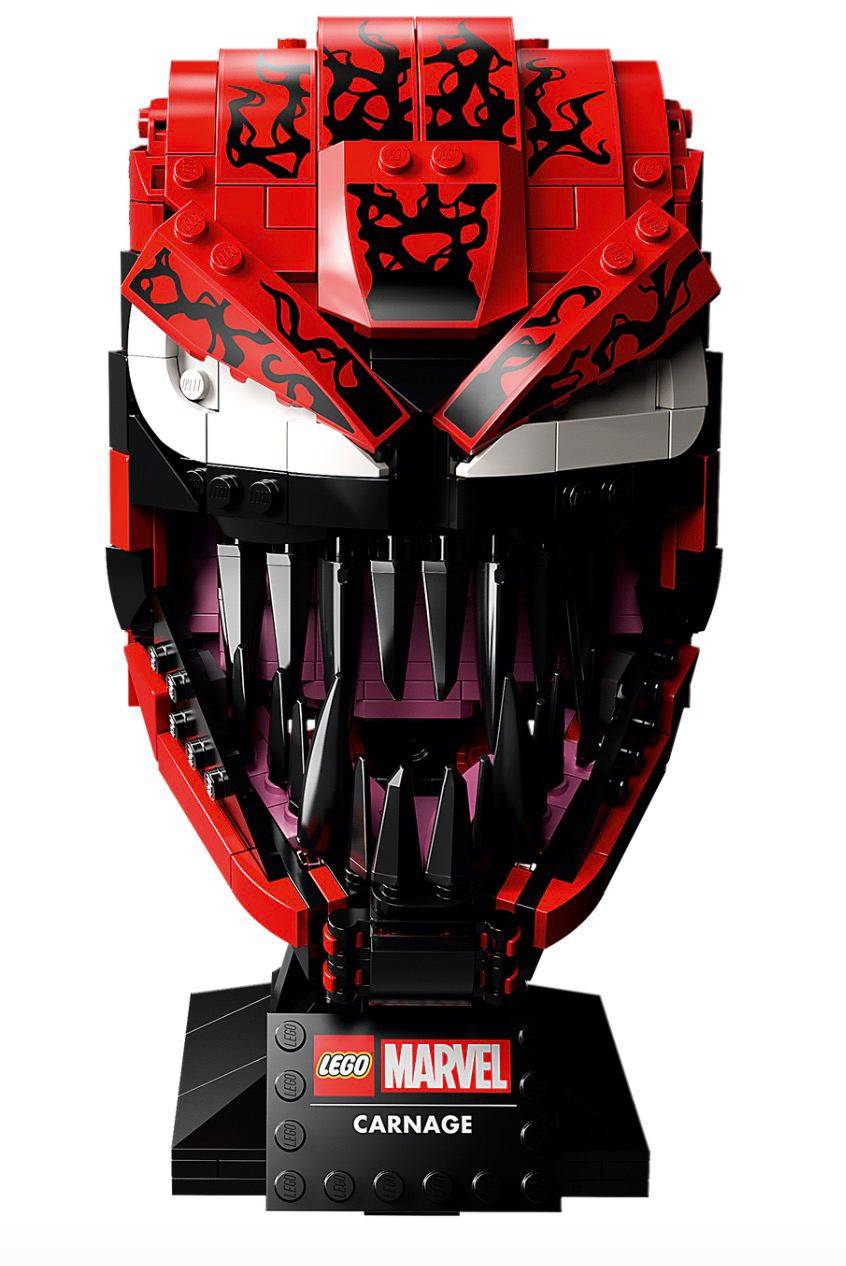 A NICE STAND.
The Lego Spider-Man Carnage set comes with a nice stand that contains the name of the Legos set. The stand also contains some additional information that we believe would be very helpful to you as the reader and user of the set. The nice stand also makes it very easy to play this set, adding additional life to the overall look of the Lego set. With the stand, you could decide this set displayed however and wherever you choose. This may include dining areas or perhaps your shelve alongside other amazing Lego sets.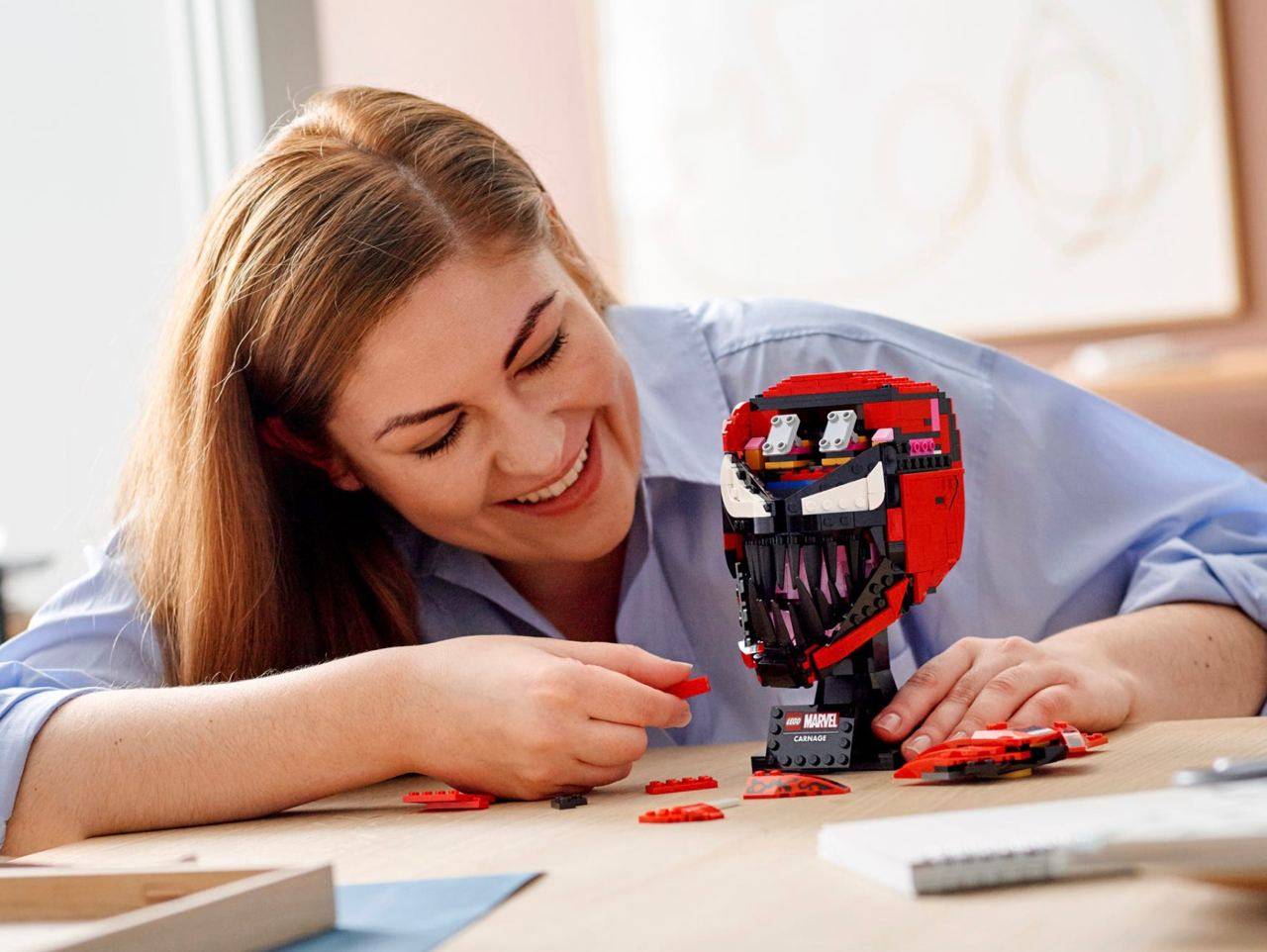 SET SIZE.
The Lego Spider-Man Carnage set comes with a total of 546 pieces. These pieces include pieces used for the base plate and stand of the Lego set. The Lego set though could be considered a medium size set. This means that the Lego set is very portable and can be easily displayed wherever you choose. When completely built the Lego Spider-Man Carnage set measures a total of 7 inches high, 3 inches wide, and 5 inches deep. If you are a fan of portable sets, you should consider adding this Legos set to the list.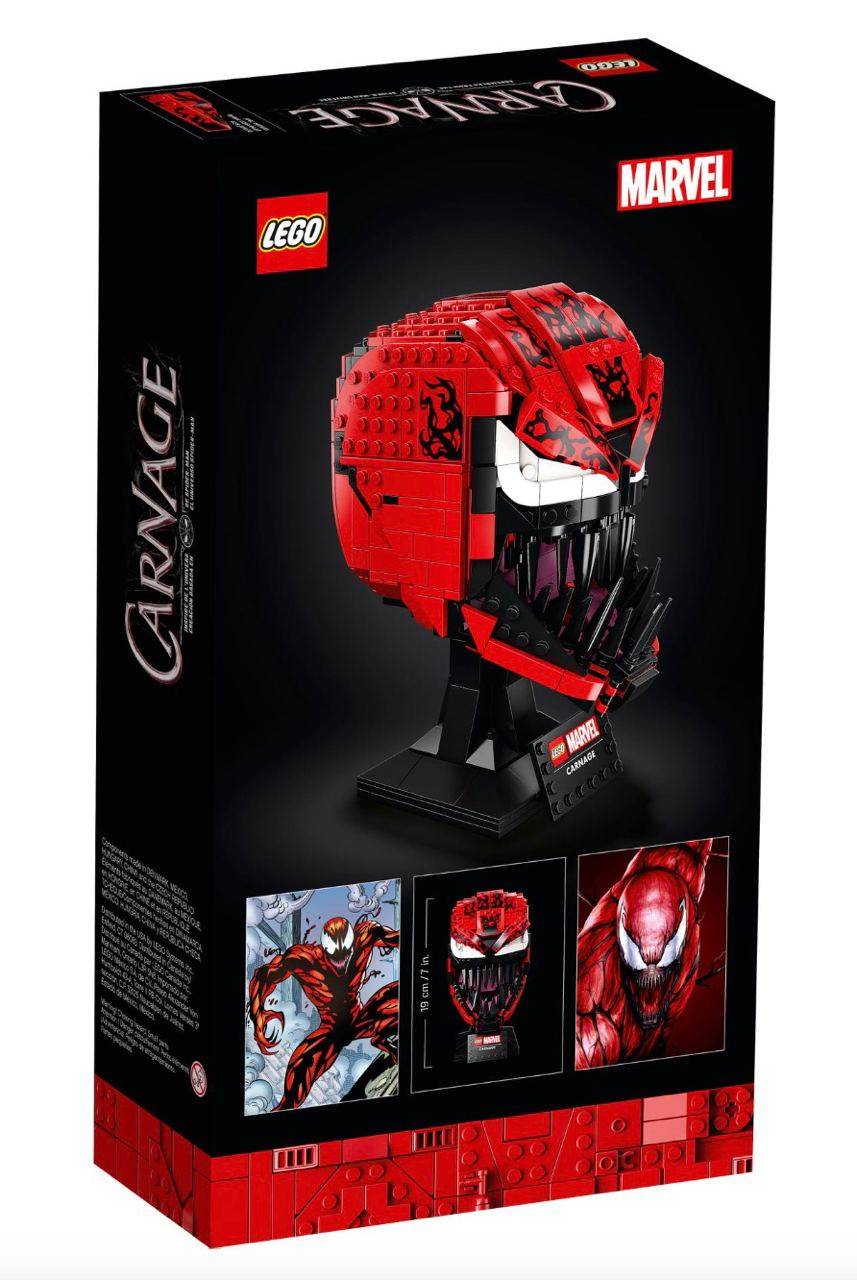 SET PRICE.
The Lego Spider-Man Carnage set, though released in 2021, is still available, and can be purchased directly from the Lego website. The set is very affordable and can be purchased for about 47.99 US dollars, which is way cheaper than the 59.99 dollars the set was sold for. So there is no greater time to purchase this Lego set than now. You get it at an affordable price and with all the features complete. This also helps you save enough money needed for the purchase of our amazing light kits. Why is purchasing our light kit important? Let's find out.

MAKE YOUR LEGO SPIDER-MAN CARNAGE SET LOOK EVEN MORE TERRIFYING WITH OUR AMAZING LIGHT KITS.
Our Lego lights have been designed to help improve the overall feel and look of your Lego set. They are made of Led which makes the Lights shine and illuminate. If you are a fan of our Lego lights, you could purchase them by simply visiting our light kit page. Installing our amazing Lego lights could pose some challenges for beginners. Here are some tips below which would help make your task easier.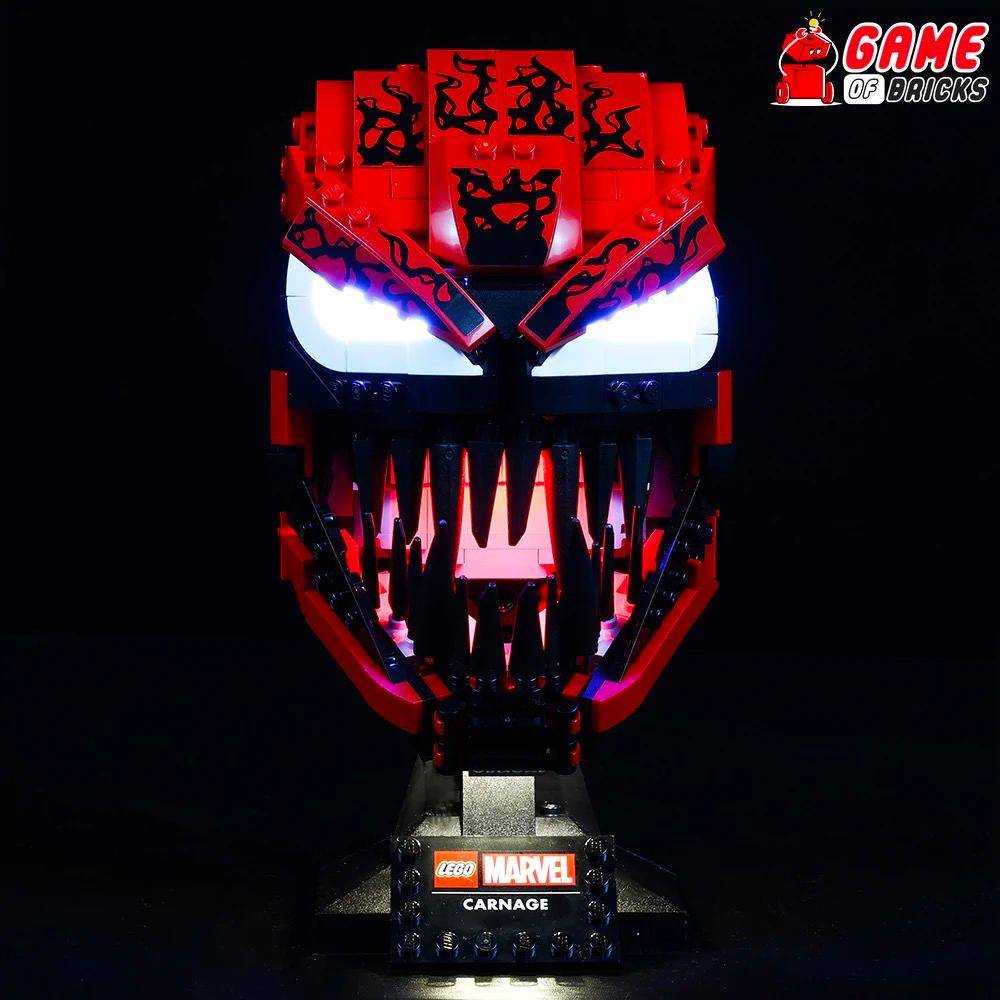 INSPECTION.
As soon as your Lego lights arrive, it would be safe for you to take a few minutes to inspect them. This ensures that all shipped lights and accessories look and are in perfect condition. It is not unusual for light kits to sustain damages during shipping. This is because our lights are very fragile. So To ensure you get premium quality Lego lights, make sure you inspect your package. If you notice any damages during the inspection, request a replacement using your 30 days warranty card. Inspection should include checking the batteries, wires, and power capacity. You would also need to look out for signs of short-circuiting. If, after your inspection, everything looks good, you can move on to the next stage.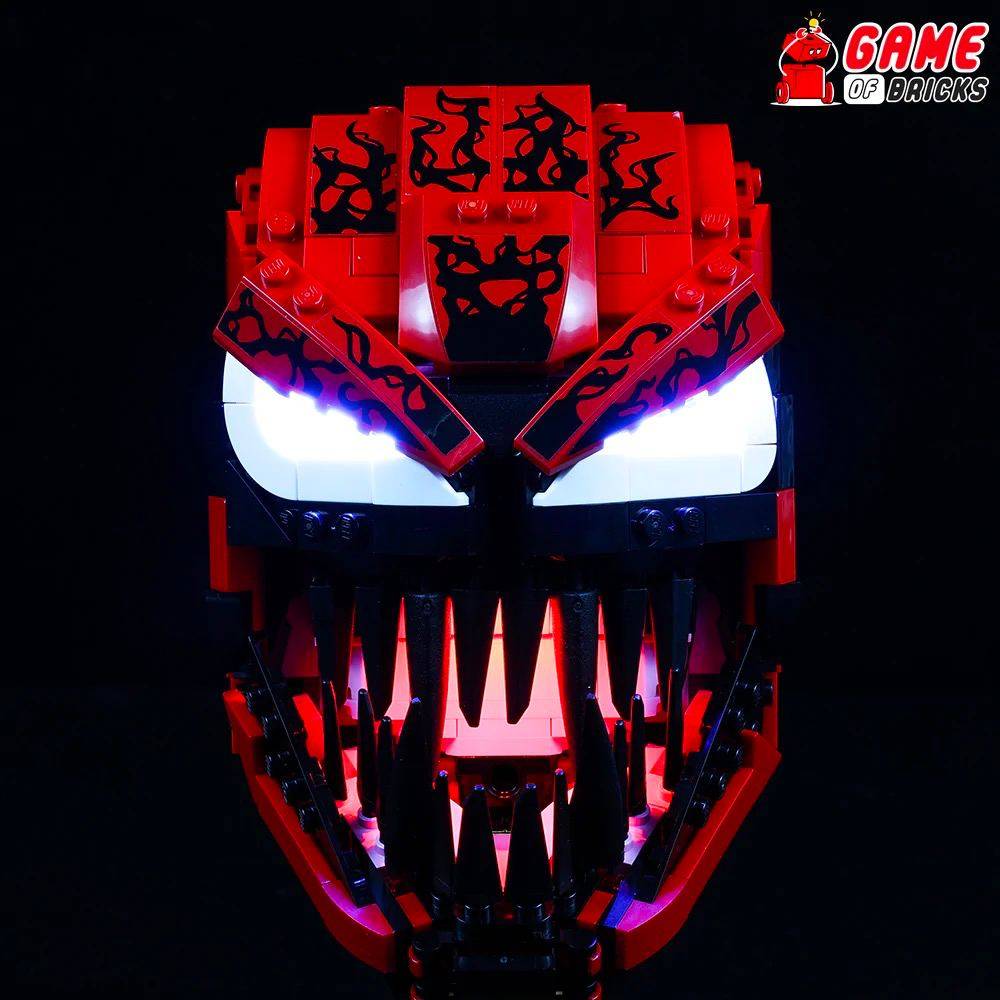 INSTALL.
You can only begin this process after completely building your Lego Spider-Man Carnage

set. To do this successfully, each light kit has a special blueprint manual to help you through the process. There are also a ton of videos and articles you could watch and read on our website before embarking on this journey. Feel free to make use of all the resources at your disposal.
TEST RUN.
Once you are done installing your Lego set, you can now take time off to test run it, making sure it is in the best condition. To do this, check for signs of short-circuiting, as this could help you quickly identify the problem. Once you have located the problem, be sure to fix it. Once you are sure that everything is in the best condition, you can finally relive your Epic Lego Spider-Man Carnage set moment in style as you put this set on display.