Holiday Gift Recommendation, in the > $200 tier, is #LEGO Technic: 42115
By

Nikita P.
/
December 06, 2020
This Lego set is one of the best Lego Technic sets that has ever been made. It has about three thousand and ninety-six pieces. It is also the fourth largest Lego Technic set available. It is quite a challenge and quite difficult to scale when you think about it. It has a price tag which matches it. This is a recommended Lego Technic set to all Lego fans. You might not be a Lego Technic set fan but trust me. You are going to enjoy owning this Lego set. It is for people aged eighteen and above. So do not try to get this Lego set for anyone younger than this age because the consequences could be more than you can handle.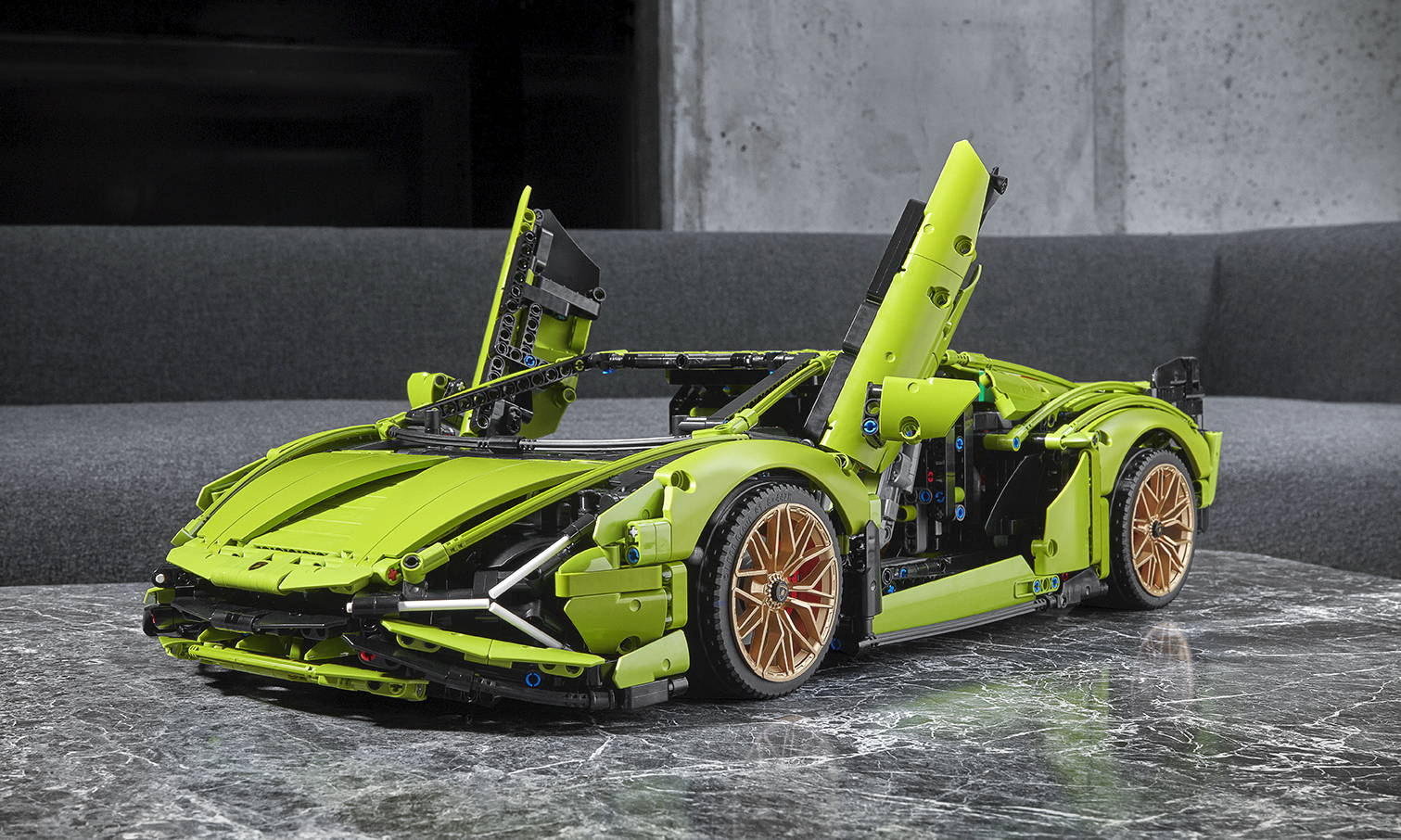 What about the Packaging?
It has a very bold packaging, it is not like every other and it works. It has an epic green color which would for sure catch one's eyes. It would also draw serious attention to thepack of all other Technic sets available. When you turn this Lego Technic set around, you can enjoy what it has to offer. It has a great finish that shines all over the Lamborghini image.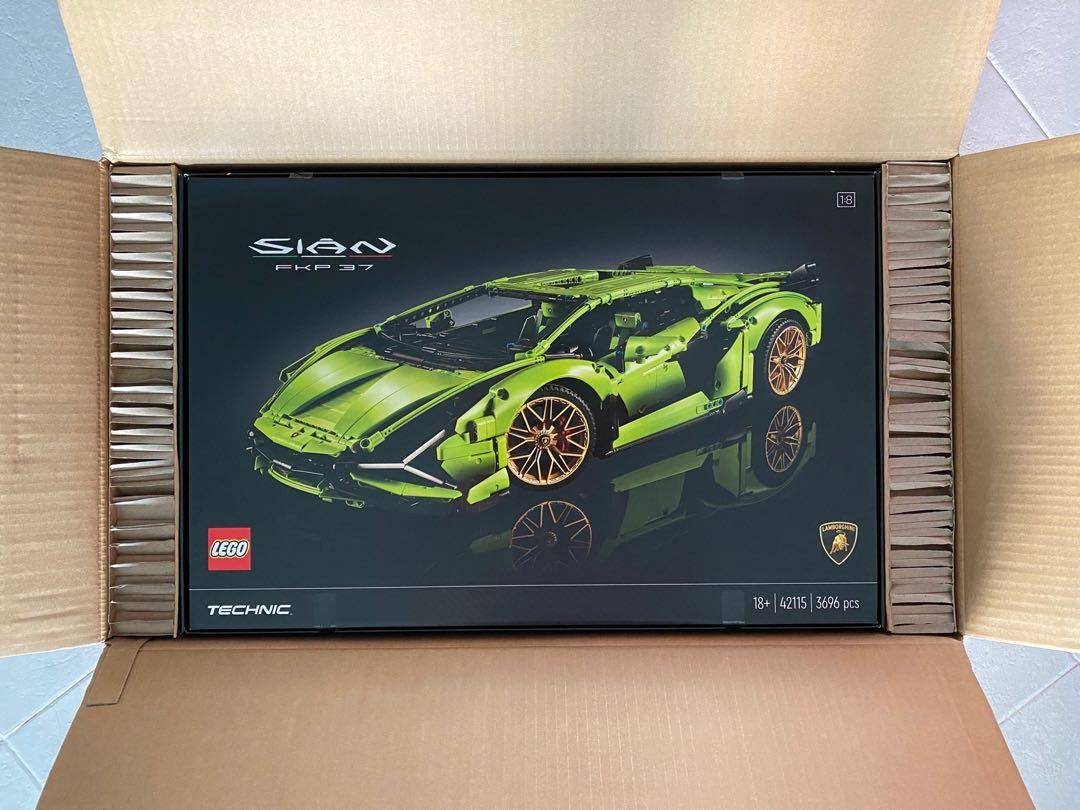 What Happens when you Open This Lego Technic Set's Box?
After opening this Lego Technic set, you would notice about six different separate boxes which all look like the rear of the car. Below both of them. You would notice two different instructionmanuals. These see side by side to the car. They both show a different half of the Sián. The LEGO build is organized and divided into different bags. About five different bags altogether. They are called 7, 9, 8, 10,and 8 concerning their arrangement. They all have different bags which are not numbered. About three altogether. These total to forty-five bags altogether.
Lego being fully known as a premium product and Lamborghini is known too as a brand that is premium. It seems like it needs something great and special for it. One of the first twenty-eightpages is strictly devoted to the passing of details and information about Lamborghini. You can also get to see images that follow the UCS sets. These are quality signs you know.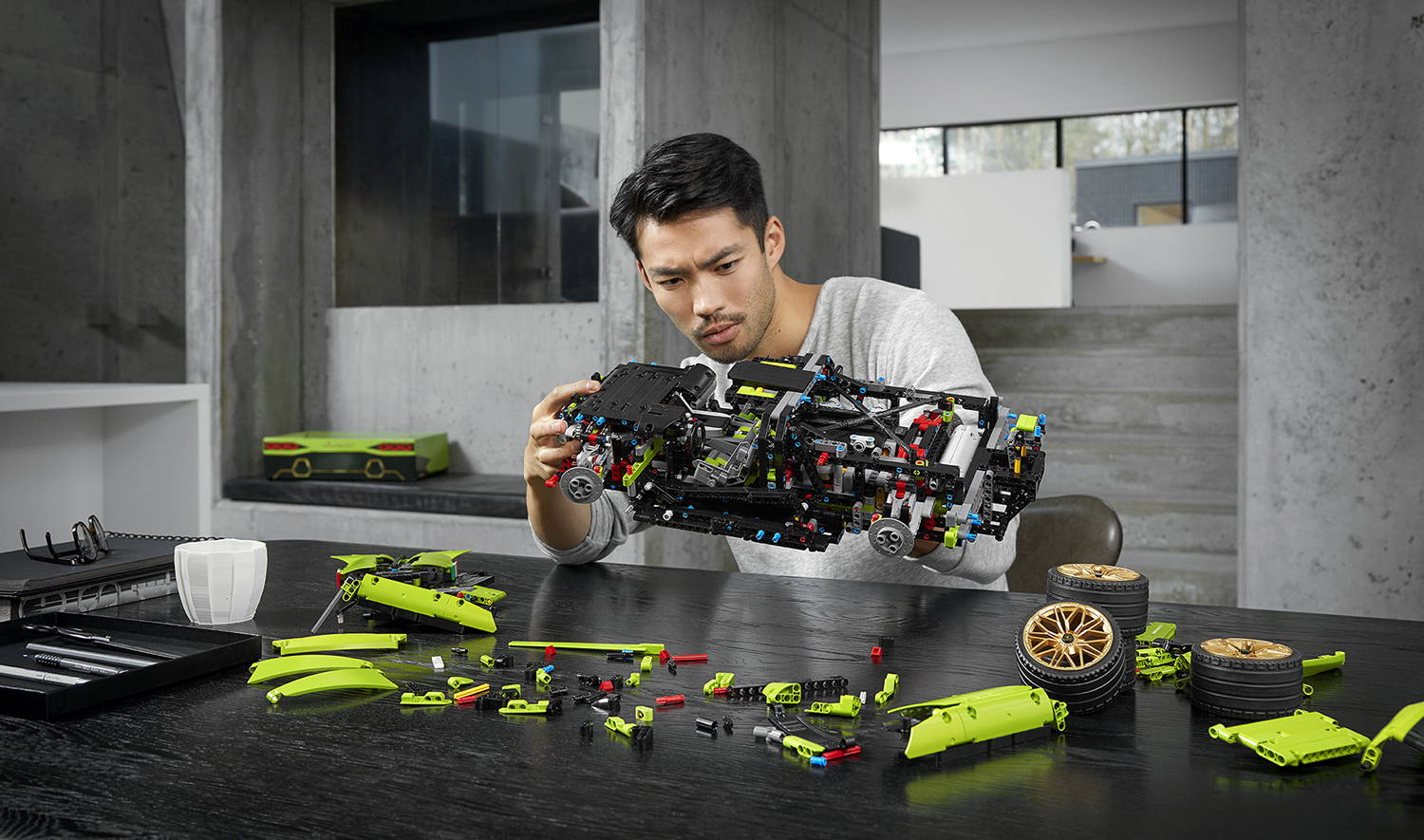 A Breakdown of this Lego Technic Set
Looking at his the gearbox is suspended with improvement is quite complex. It has gears with colors which helps in the differentiation of things between each of them. It is not likeit's blue predecessor. It is created in several different sections. You can change the gears when you want. The V12 engine though it is not as complex as the W16 engine that is featured in the Chiron version. It is alsoreally impressive to create. You can find a panel that you can easily remove to show the rear suspension and the engine. This covers up without stress though. There are green, white, and red tiles on all sides of the panelwhich looks like the flag of Italy.

As you would expect for sure, this has steering which is a little bit functional. And spoiler alert, this is where you can create some of the fun parts of this Lego set. This can easilybe lowered and raised using a beam in the seat of the passenger. These techniques used in building both the headlights and the brake lights are quite ingenious. The bonnet can be raised to show a tradition which is quite unusual.A little bag one would say. The front part of the car is quite special because all parts on the front have a converging point.

If you turn to the other side of the car to look at its base, you can see a visible gearbox. As you look at the Lamborghini base, it is quite beautiful to admire. The gold wheels arequite epic, and in place, the emblem of the Lamborghini has 1x1 round tiles which are placed at the center of all the wheels. There's a name plaque which adds to the final touch. Other signs of the quality are similarto the UCS sets.

So as you can see, with the properties of this Lego set outlined above you would enjoy having fun with this Lego set. It has got all you need to have from a classic Lego Technic set.Everything you need from your very own Lamborghini is available.
What People have to Say
Some people stated you can get this Lego Technic set for £239.99 at IWOOT. That's a great bargain, don't you think?
Some people also stated that this would be a great Lego present to get for one's husband for Christmas.
Some agreed that this is a great Technic set for the price. Using this Lego set to surprise your loved ones during the holidays, they would enjoy it and highly feel comfortable withtheir new gift.


Conclusion
Have you noticed the scissor song doors, they are high class. If one could notice the raging bull or the angular shaping, these would all tell you that you're looking at a LamborghiniLego Technic set. These can be raised using a beam as you organize this Lego set. You need to know that these would be the scissor winged doors. These are the parts of the Lego Technic set that you would enjoy constructing.

If you want to purchase a Lego set that has a cost higher than two hundred dollars, then we recommend you get this Lego set. The 42115 Lamborghini Sián FKP 37 would be enjoyedby all Lego fans. Even though you are not a fan of cars or Technic sets. To build this Lego set, you would be building it for days at a time. It isn't a simple set to build but when you are done, you would enjoy yourconstruct.