Have some fun yum time with the LEGO Gingerbread House 10267
By

Nikita P.
/
November 20, 2019
Over time LEGO Winter Village line sets have become one of the most reverenced building sets across the globe, and with LEGO's recent addition of the Gingerbread House 2019. This product line is about to get even more amazing and delicious. If you are looking for the ideal standalone building set to unleash your LEGO building experience upon, this piece offers a lot of options. It is not all that intimidating to build, but it is worthwhile. With careful planning, you can use your LEGO Gingerbread House 10267 to transform your dining room table, fire mantle, or anywhere else into a focal point of aesthetics.
If you enjoy building houses with Gingerbread, spotting roofs with gumdrops, using candy canes to light fixtures, and piping frosting, you'll love the LEGO Winter. In its rights, LEGO Gingerbread House is a beautiful work of art. But you'll have to resist eating it because it looks even more delicious than the real candy houses. This set offers a fun way to spend your free time, and you can have fun placing the magical baked creatures of the set in their lushly designed household.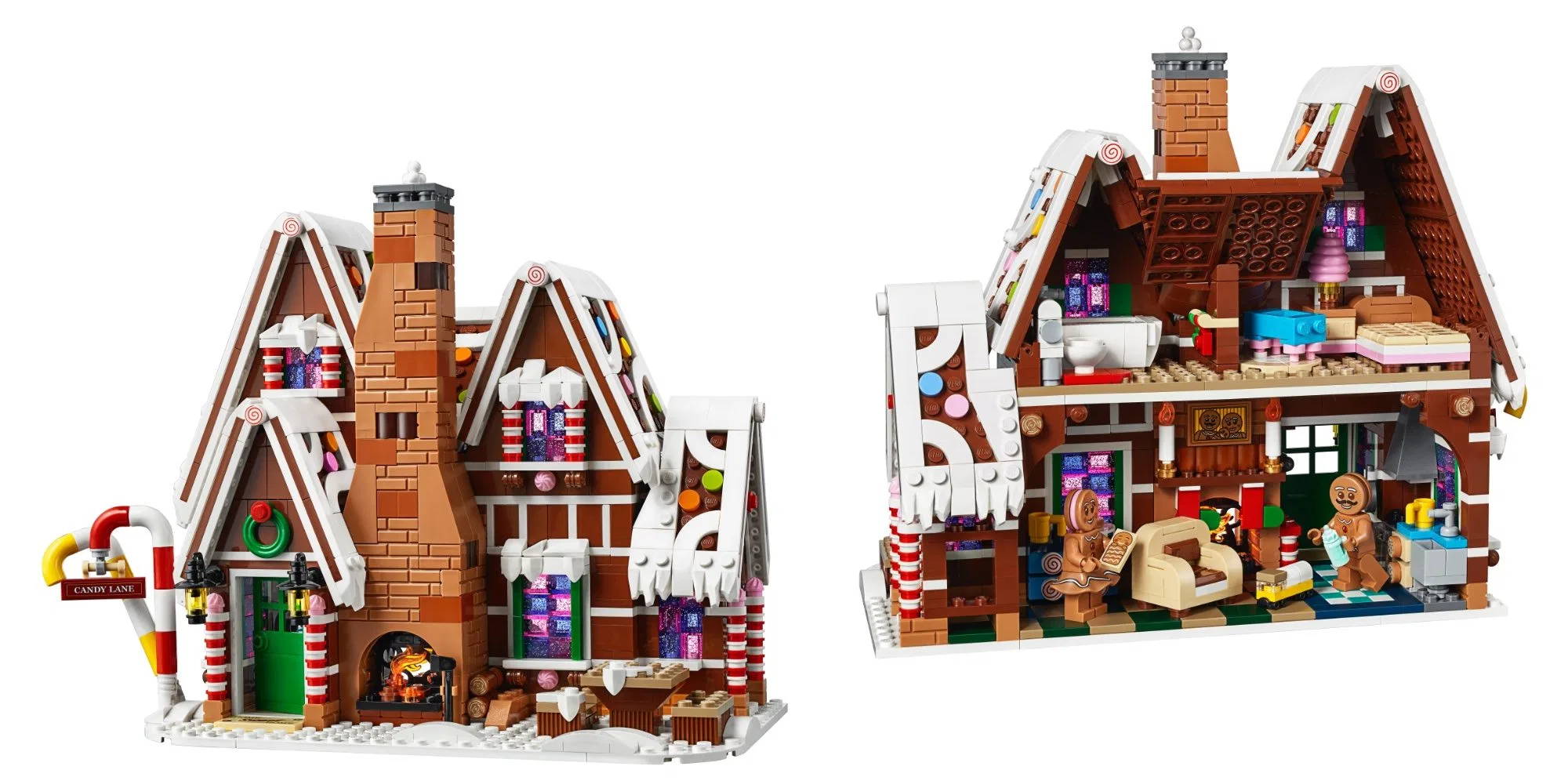 LEGO Goes out and out with this set, to create a depiction of a scrumptiously delicious magical family, with Mr. and Mrs. Gingerbread. While we haven't come to terms with how these celestial beings can afford such lush households, we are awed by LEGO's resourcefulness in creating this lip-smacking building set. The set as a whole, is a duplex apartment, with a lush looking living room, a kitchenette, and a well-furnished bedroom. In the living room, there is a fireplace, chair (with chocolate cushions), and wall art – Picture of Mr. and Mrs. Gingerbread and their delectable infant.
Like us, you may be wondering why the kitchen is so small. Well, we don't think food is important to persons whose body is made of food. Regardless, LEGO Creator Expert set made up for the small kitchenette, by making their bedroom lush and comfortable.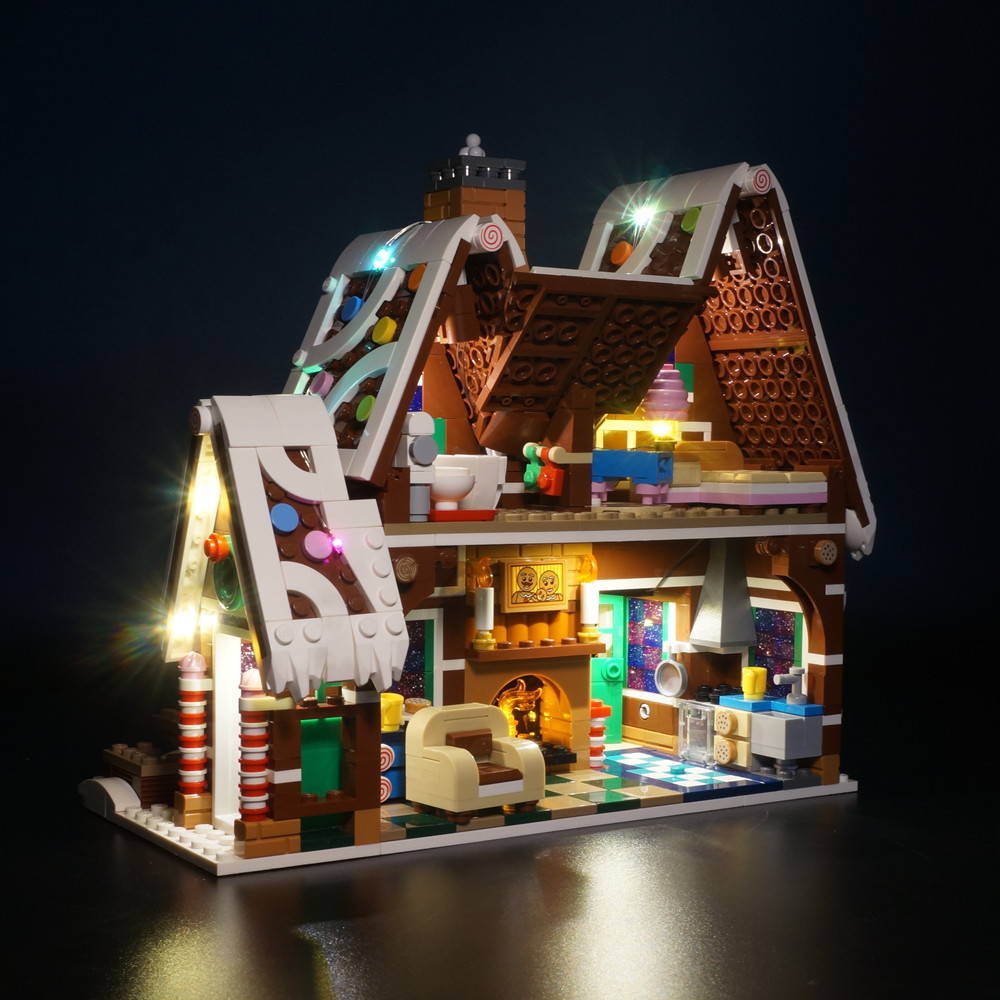 When you go upstairs, you'll find a king-sized bed, a bassinet, a toilet, and even more mind-blowing, they have a bathtub. A bathtub! I mean what will Mr. and Mrs. Gingerbread be doing with a bathtub? Well, I imagine they will be swimming in milk instead of water, ah yummy! To make the gingerbread home homier for the residents, LEGO included a cradle for the Gingerbread infant (the flatbread held by Mrs. Ginger bread), and a comfortable dining space (where Mrs. Ginger bread serves little gingerbread milk).


The LEGO Christmas house is one of the easiest and most exciting building sets you can assemble with your family. Even your 3-year-old infant will have a blast coupling this piece together. Besides, it portrays the lifestyle of a happy family.




Get special LEGO lights for this set

If you want to make this beautiful work of art come alive with lights and magic, you'll need our amazing LEGO Lights for this set. Yes, we offer special lights that are unique to this set. You can decorate your Gingerbread house with it for a more refreshing experience.

LEGO 10267 Gingerbread House is a beautiful standalone project that you can complete with your family, and it makes for a perfect gift for your friends and loved ones during the Christmas holidays. However, if you want to make the lush Gingerbread House magical, you'll need our special lights for the set.