Fun Crafts for Kids using Lego Dots
By

Nikita P.
/
November 07, 2020
Everyone's excited that Lego Dots are finally here. Don't you want to know how this wonderful 2D concept shapes up?
The Lego dots are brand new 2d concepts that are tiled and created using very cute little bricks. Lego made everyone know publicly about this style after opening a large big House of Dots in the United Kingdom. It launched on the 1st of March for adults and young kids.
The necessary Dots range has 2D colorful tiles and shapes which kids could use to make their designs and patterns having an aim that this would increase how expressive kids feel to themselves. There are sets for grown adults too. All you need to do is search for them.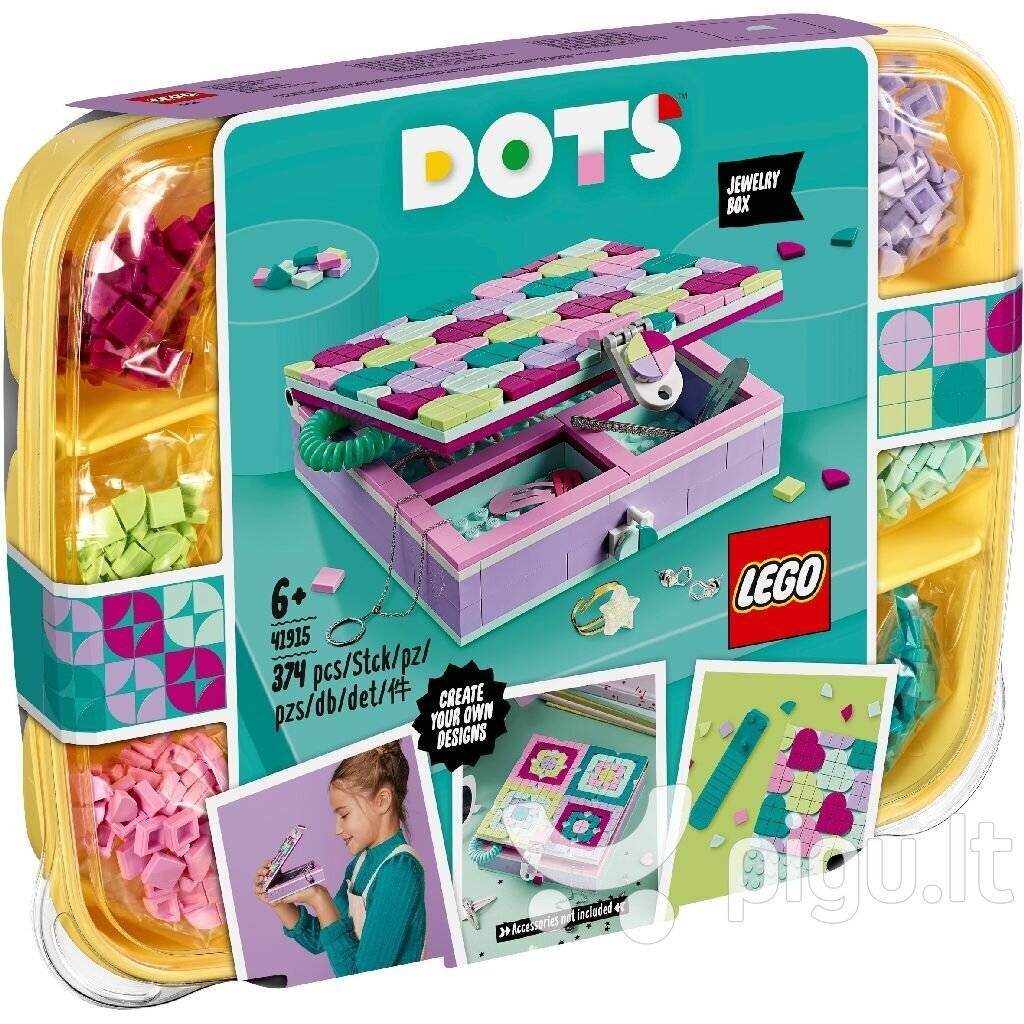 This range extends to hold pencil holders, bracelets, picture frames, integrated surfaces, and a lot more. Owners of these Lego dots can arrange the tiles in any way they'll like. There are about 30 different mood times which are present to make things jazzed up. There were inspired by emojis and some of them have facial expressions and different symbols like those of paw prints, planets, musical notes, and stars.
This could be the future of the Lego world. Everyone loves the idea of not being restricted and completely being free. We all think about Lego in its 3D-ness. We are not fully sold out yet. We are all impressed by the promo the Lego group used to launch this.
This range has homeware and bracelets which could get customized with tiles of DOTS.
The Lego Group announced its new range in serious curious style after getting aid from Walala Camille to make a huge House of Dots in Kings Cross London. This public free art installation has about five rooms which have been customized heavily with a variety of Lego Dots and Signature patterns from Camille.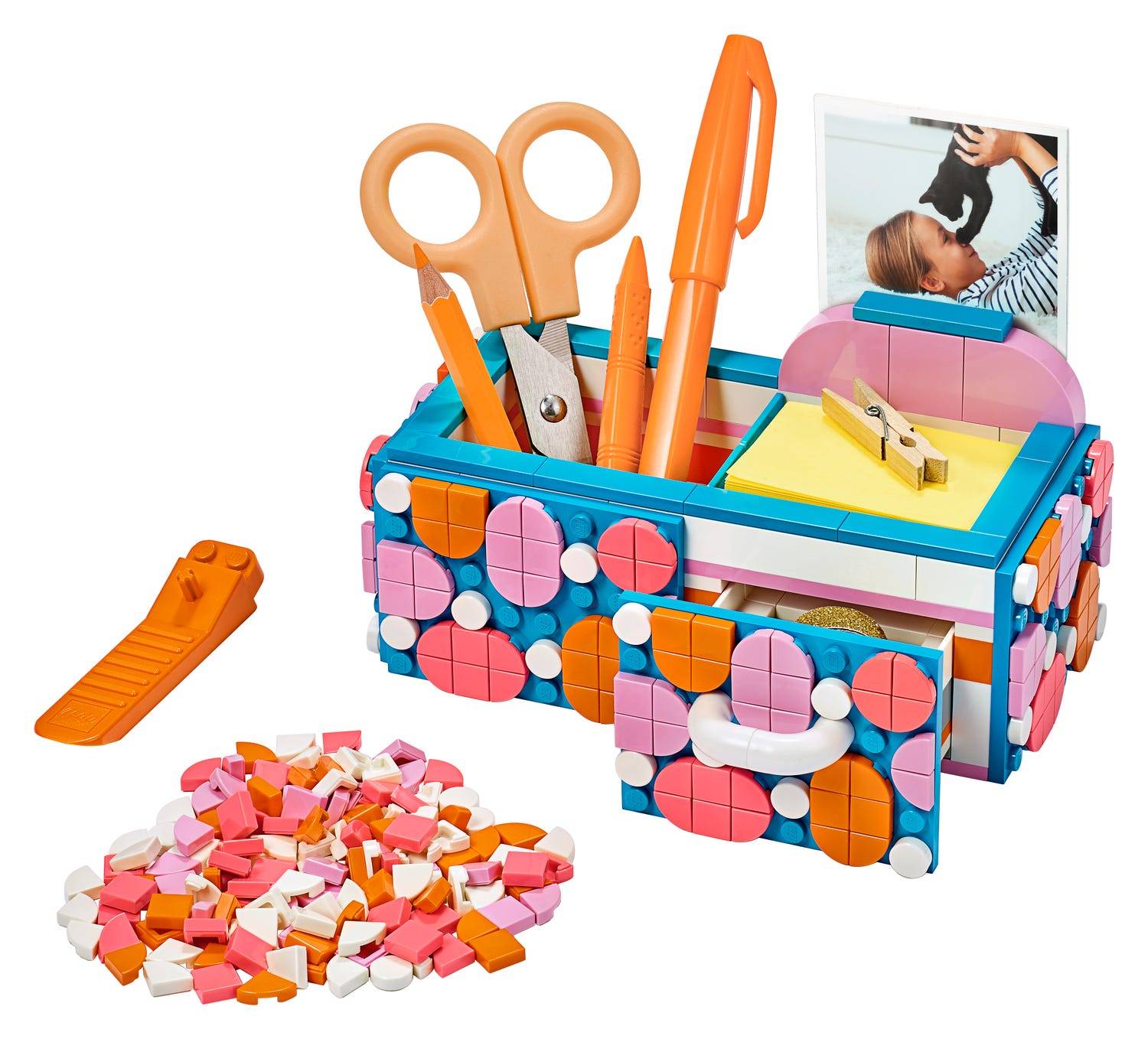 This collection got launched together with a five-house of dots room. Camille worked with 180 kids and adult Lego fans. They both created this great massive installation. This has a bathroom, bedroom, kitchen, living room, and a Disco Room for Dots where fans can happily explore. Guests can come in and go out using a slide that is eight feet.
All guests are warned to join the other people having fun to make their Dots using their imagination. They could create things like bracelets, patterns that they could take to their apartments. Lady Walala worked on the entire project and this has the 8ft slide, a disco room too. The general idea here is for these Dots to come from a range that suggests that young kids that want to feel free to create whatever they want can always come around.
The Lego group was really happy to make everyone know about the new crafts and art concept used to let kids feel comfortable enough to express themselves using changing patterns, designs, and colors. This information was gotten from Dixen Lena. This is someone that shows how confident you can be and let your creativity levels show how impactful you can be to the world and surrounding communities. Camille stated it was great to tell the world about all of these. Our Lego fans have been enjoying these Lego Dots for a long while. It is very easy to join the fun you know.
The House of Dots was opened from the 28th of January to the 2nd of February. Then the sales of the Dots started on the 1st of March.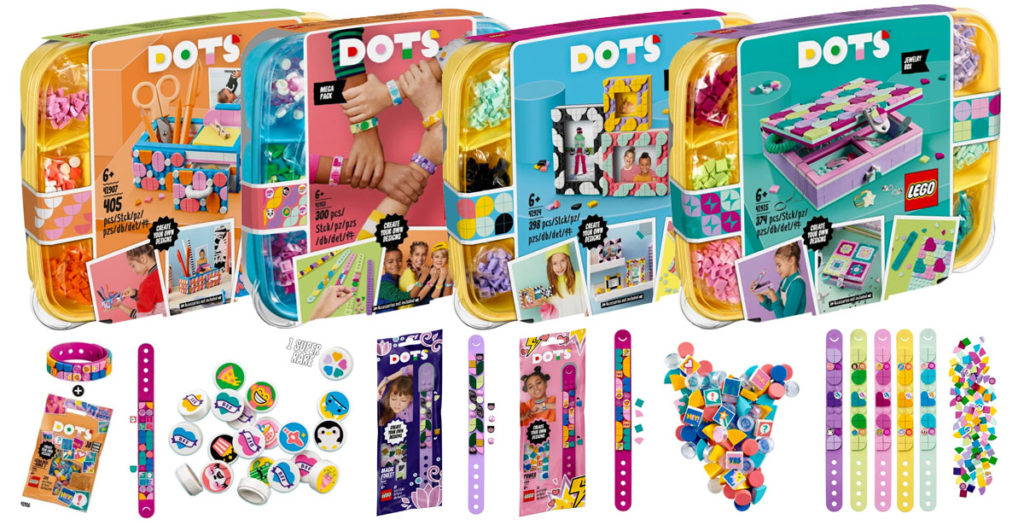 Colorful Designs and their Prices which would help the Lego Dots stand tall
In the toy industry, there are very few other toys apart from the Lego bricks which makes this industry make some noise. The Lego Industry helps to perform some things you thought could only be possible from using these lego sets. You can do a lot of DIY using these Lego dots. Simply use this to let your minds feel free and run wild.\
What are These Lego Dots sets?
Coming from the Lego industry, this is a line of Lego sets like picture holders, jewelry stands, pencil holders, and bracelets. These new series have great instructions you can use to create the build. You could use these to organize these to your liking. They are quite affordable and their starting prices are $4.99. This is way cheaper than your usual Lego set. Don't you think?
You would find normal pieces of the usual Lego pieces you know. Some pieces are chip, circular, and square like fine pieces of pie. There are very different colors and they have hues of colors like whites, blues, pinks, and others from the spectrum.
Other Lego pieces would help you get used to this new Lego set. Like the Pencil Pineapple Holder which you can get from lego.com for $19.99, this makes the holder. You can now organize it however you like. It could be a pineapple that is excited with life or a pineapple that has an ax to grind with someone. The same thing is the case with Jewelry Rainbow Stand. This is $14.99 and can be gotten from lego.com. There are also Animal Photo Holders that are priced for $14.99 from the lego.com site. After the object has been created fully, you are now in charge of all the shots.
There are five different bracelets. You would get the original bracelet and it is arranged with specific colors. There are tiles and large pieces that could be decorated to whichever specifications you would like. These bracelets are arranged in different themes. These themes include love birds, cosmic wonder, sparkly unicorn, funky animals, and a rainbow theme too. They cost $4.99 for these bracelets and it has about thirty-two tiles.

Where would you go as you use Lego Dots?
Get ready to go into a universe that is filled with fun and creativity through Lego Dots. Using this, you would learn and find different epic ways you can express yourself using room décor items and bracelets that you could design, assemble, and continue decorating over again till you are tired. These sets are rule less and they just have free canvases, your imagination, and lovely looking tiles. Craft and Arts lovers would enjoy using this Lego Set because it would take their creativity levels from 2D to 3D.
Way better than Other Toys
You can enjoy different things that kids enjoy and gain as they play with these Lego sets. You can gather confidence from these design techniques as you learn how to express yourself properly. These dots theme allows young ones to play freely without any stress.
The launch of this Lego set was quite inspiring. From our very own Walala Camille, an artist. She gathered lots of Lego elements from the theme and got the space where adults and kids were inspired to enjoy these colorful playful dots theme.
Different Lego Sets from the Dots Theme
Lego Group X ® Levi's
You can use this to celebrate your imagination freely without limits. You can make it yours and be creative in the process. This Dots set allows young kids to organize and design whatever they would like. You can test these out by selecting any bracelet you want and make it whichever style you desire.
They are bite-sized, quick, and easy. You can learn the steps necessary when you want to make these useful room décor pieces or unique bracelets. They are enjoyable, fast, and easy. They give your kids a great sense of pride and accomplishment in the things they've done. This allows them to do it over and over again. From the plates to the bracelets using the tiles from Dots. They all fit together perfectly.

This Lego Set Keeps you Inspired
You can get lots of ideas on the things to create from this Lego set. Your child could follow the ideas from these packages or use them to create a springboard for more creations. There isn't a horrible way to organize your LEGO dots set you to know.
You can organize your desk using this very cool organizer for your desks.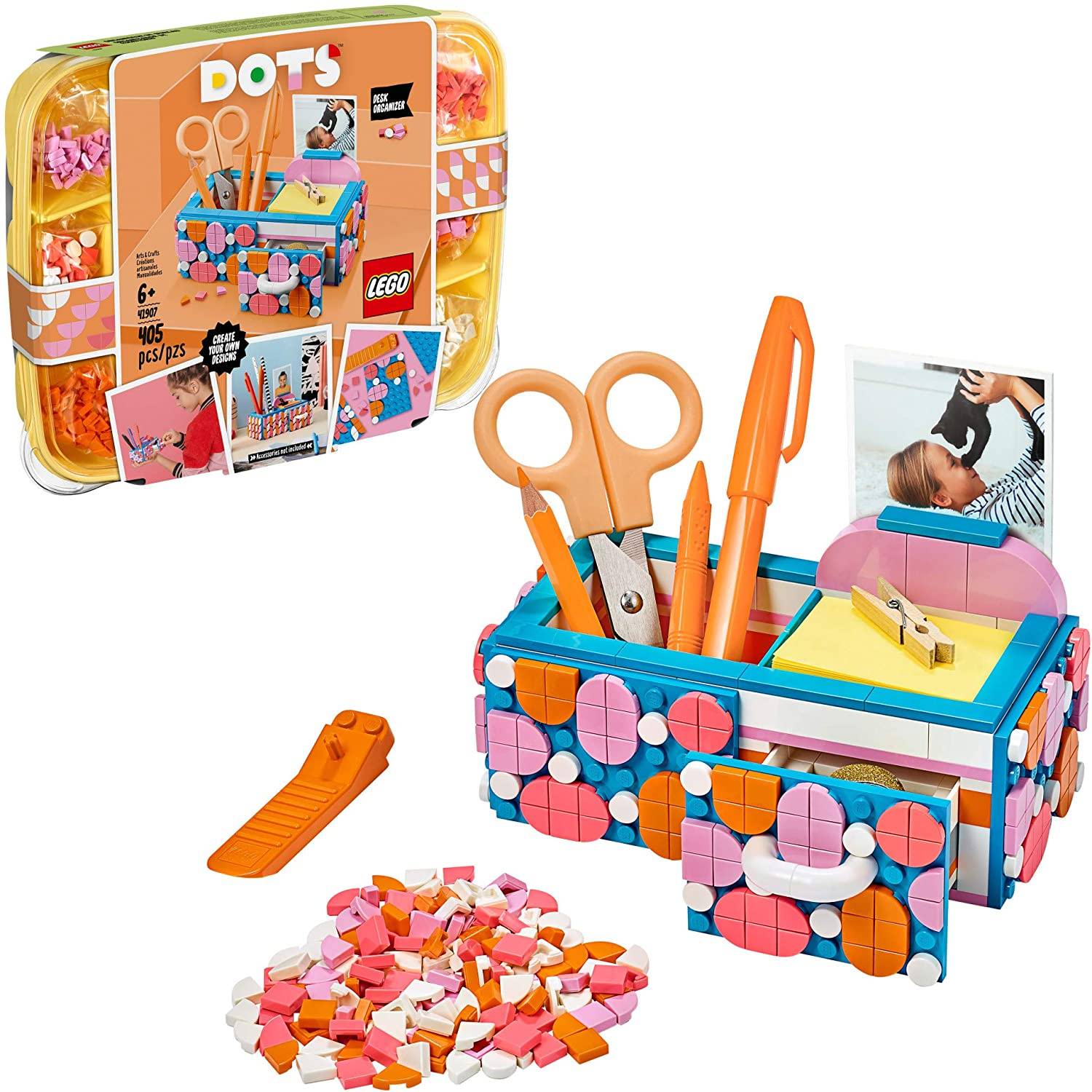 You can enjoy the colors of your team using this bracelet and with it, you can make your jewels.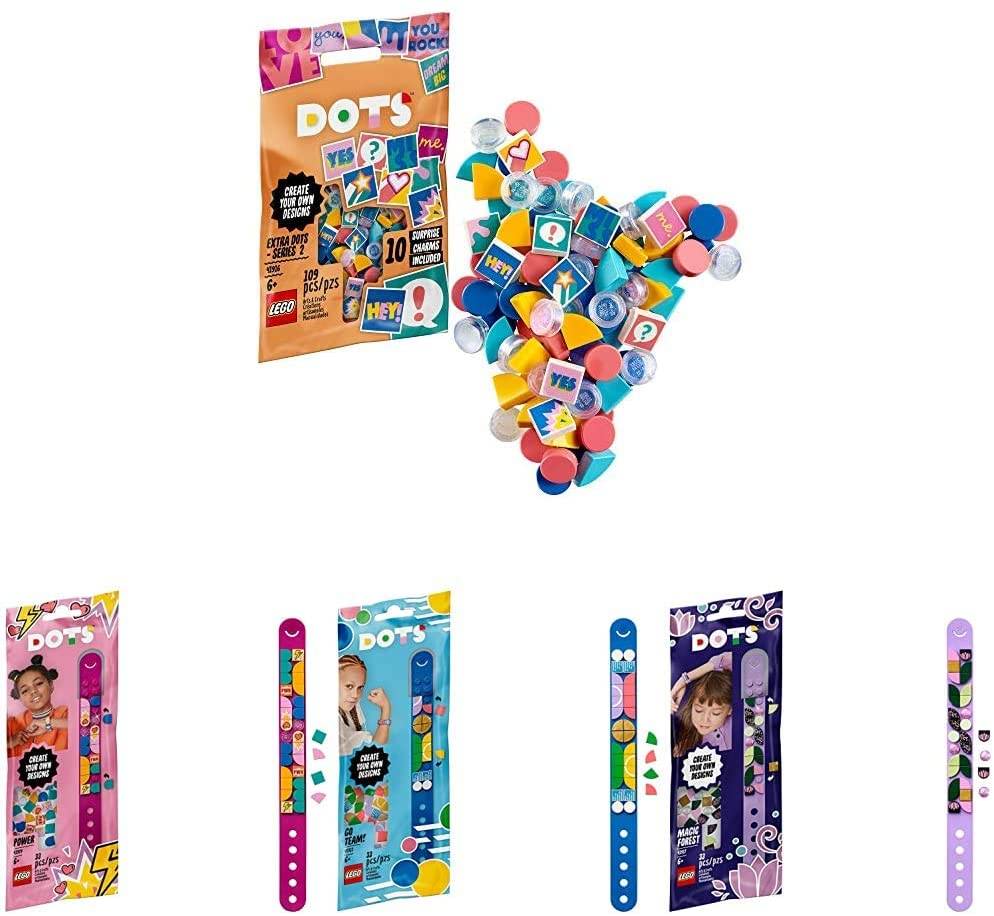 You can use your clean bracelets for your friends and gather them all for you and your great people to express your connection.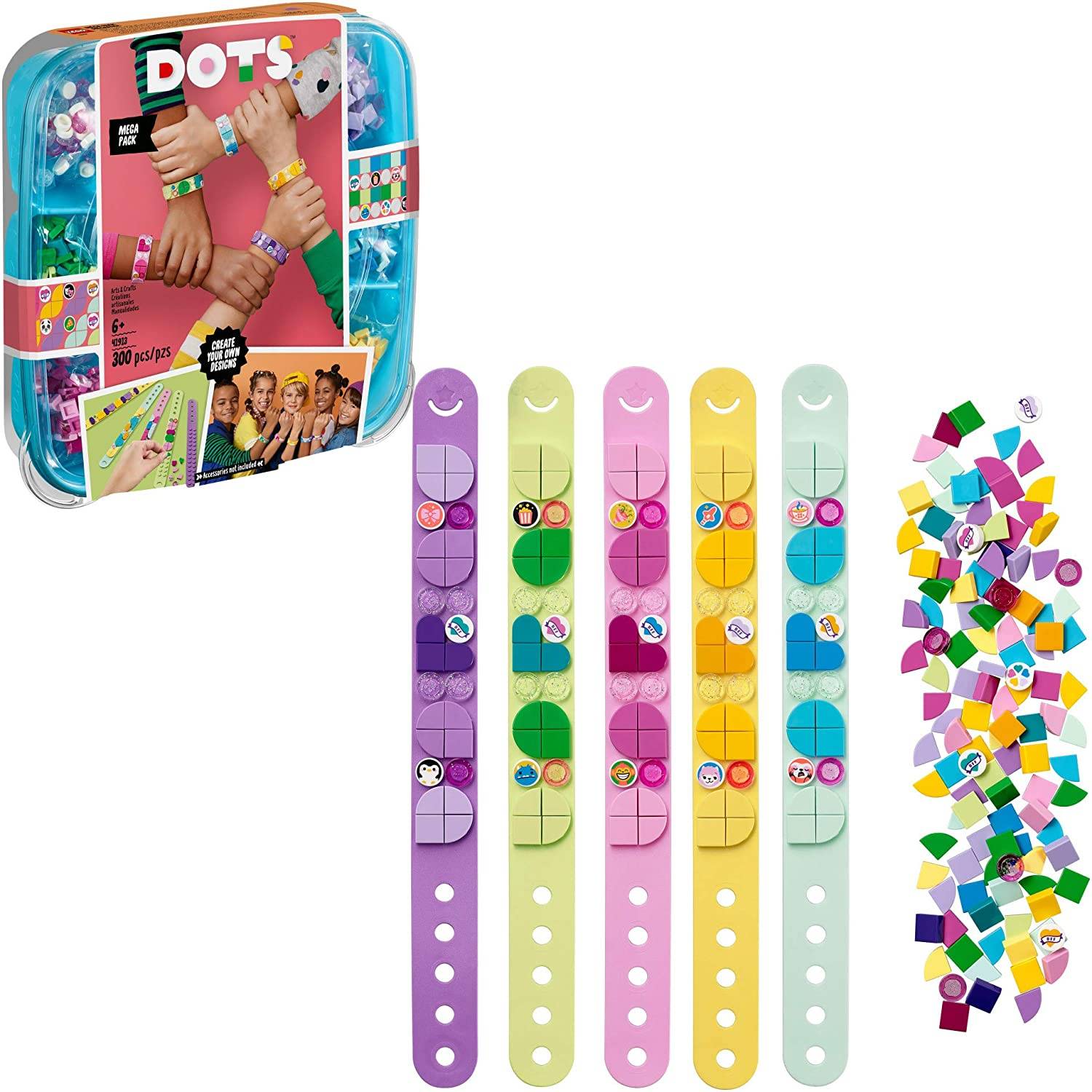 You can display all the great things using these nice creative frames for your pictures.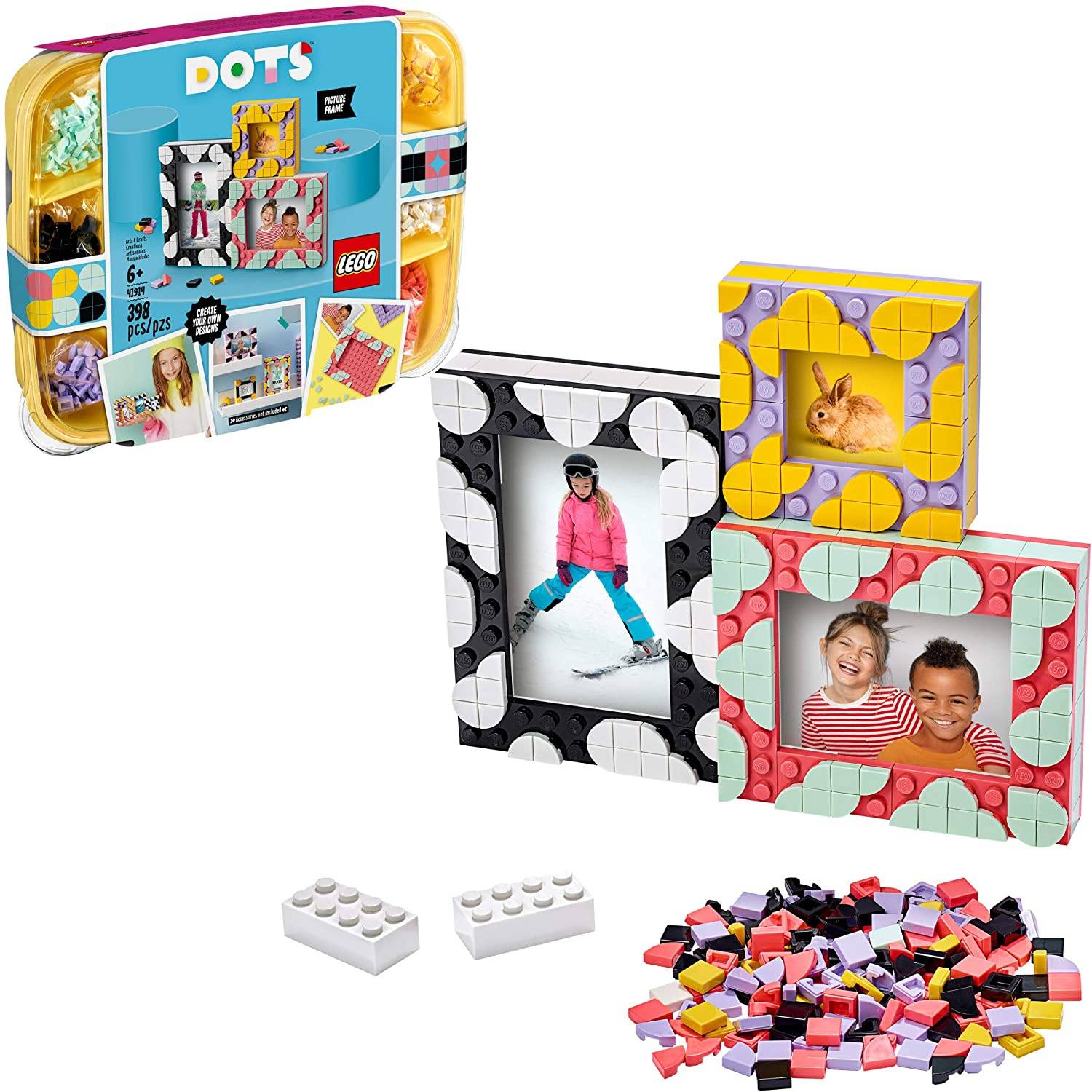 You can keep all your treasures inside this nice looking jewelry box.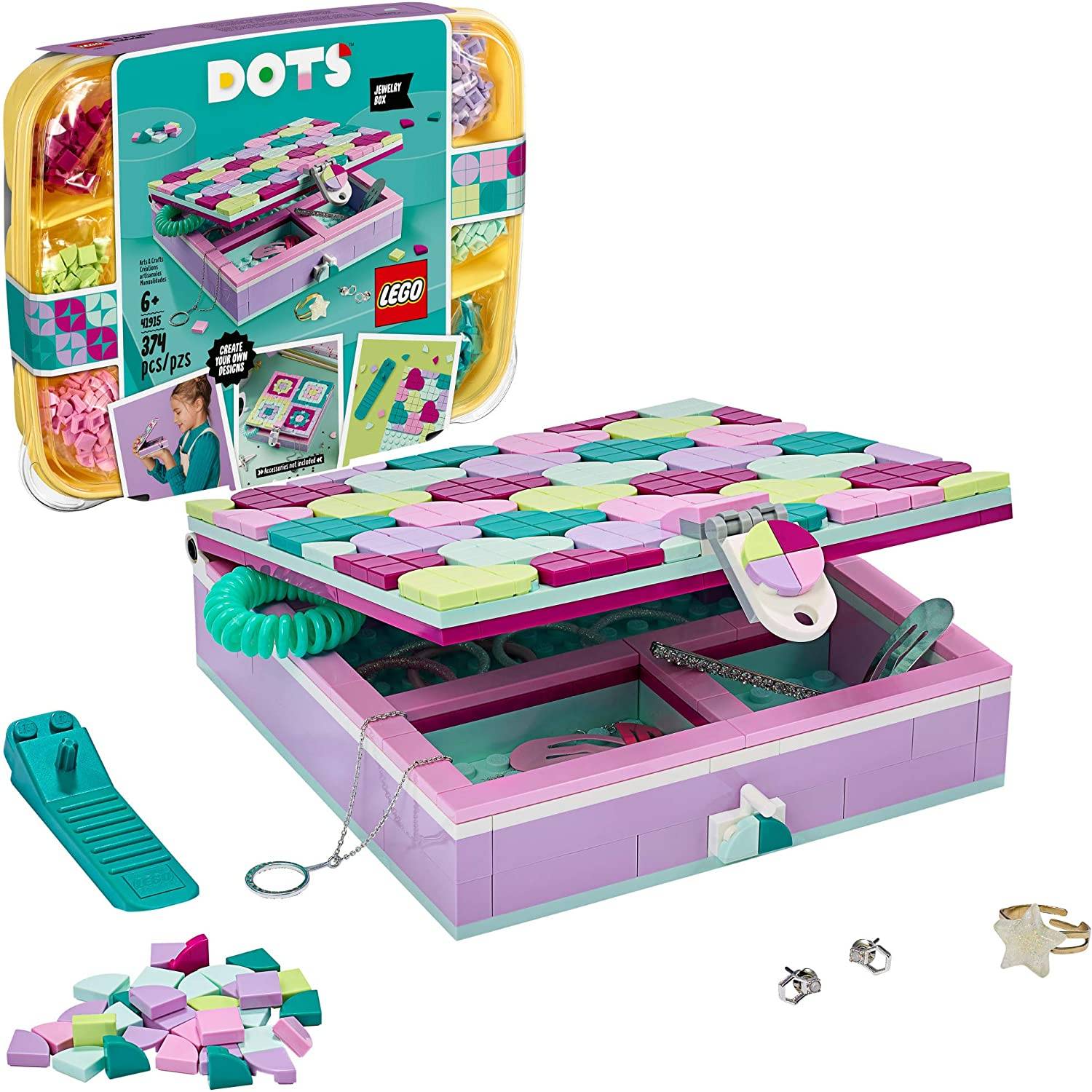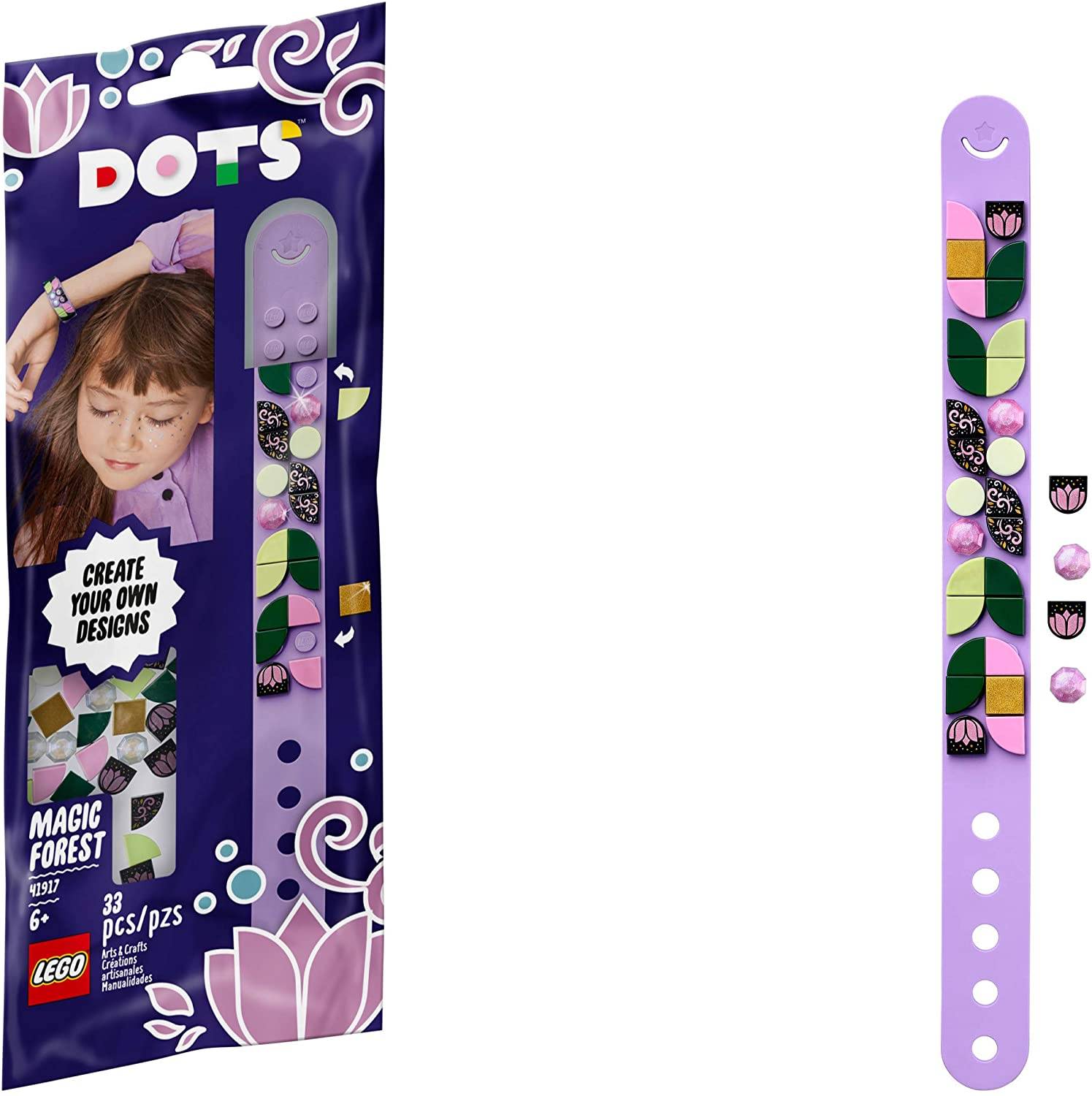 7. Make use of Extra Dots.
You can organize whatever you want using these extra dots. Especially in cases where the amount of dots you have wouldn't be enough.