Enjoy epic architectural brilliance with the LEGO A - Frame Cabin 21338 Set.
By

Eve Alessa Arevalo
/
March 03, 2023
If you are not a fan of architectural work this may be your first time seeing or reading about the A Frame Cabin. So you may be wondering what this type of Cabin is. Well, A - Frame Cabin is a unique architectural building style, in which the roof of the house often starts from almost the foundation of the house while maintaining an angular shape on both sides until it meets at the top. This makes the building look much like the letter " A." Because of this building's unique structure, and the depth of the roof, the side window is usually part of the roof. The A - Frame Cabin has been reported around for a century but grew in popularity during the early 1950s through the 70s. Ever since then, this style of building has been present all through the globe and is considered a very classy style of building. The A Frame Cabin also comes in different designs, and can even be two to three stories high. If you are a fan of the A-Frame Cabin you would most definitely love to live in one sometime soon.

The Lego team has designed a set to help keep you a bit satisfied as you await the time when you could own and live in your very own A Frame Cabin. The Lego team has done this by producing their very own A Frame Cabin set out of Lego Bricks. This set has been made to completely replicate real life. The Lego set is named The Lego A Frame Cabin 21338 set. The Lego set comes with lots of authentic details and a very cool color scheme. It also comes with a substantial amount of pieces, which makes the set building both long and engaging. But what can you expect from this set in terms of building and features? These questions and more would be answered in this post.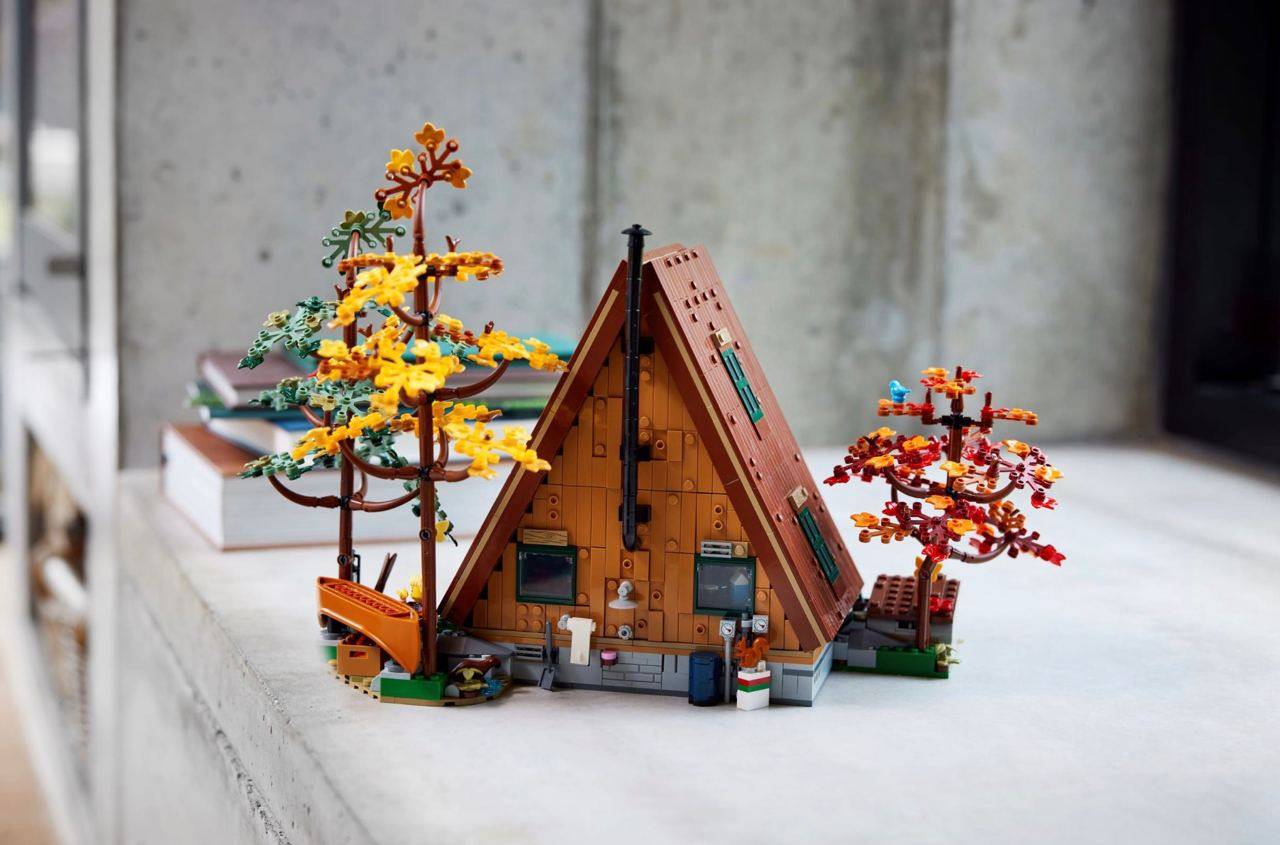 AN AMAZING BUILDING EXPERIENCE FOR THE LEGO A FRAME CABIN 21338 SET.
The Lego A Frame Cabin comes with more than 2000 pieces of Lego bricks. These brick pieces are used for the building of the A Cabin, Trees with leaves, and a nice boat. The Lego set also comes well packaged in numbered bags which makes your building project very easy and fun. The building of the Lego A Frame Cabin can be divided into stages. You could start by building the foundation of the set, and then slowly work your way into the building of the main body of the set, and then the joining of the roof at the top. Then you could move over to the building of other features that make this set display unique; features like the trees, and the Cano. The set also comes with lots of cool Minifigures which help add more life to your Lego Cabin. The Lego set also looks very awesome when completely built, and will strike the attention of any Lego fanatic.
The Lego A Frame Cabin also comes with a nice and very detailed instruction manual which serves as a guide as you work on your building project. Some of the features of this manual include nice pictures and diagrams which carefully showcase what each stage of the building looks like. The Lego manual also contains information with images of each brick piece that would be used for the building of the set. This means that you get as much information as necessary for a successful building project. With the help of this manual, we are sure you are going to get the best out of your building process. Aside from the amazing features of this set, this Lego set also contains nice features. Let's consider some of those features next.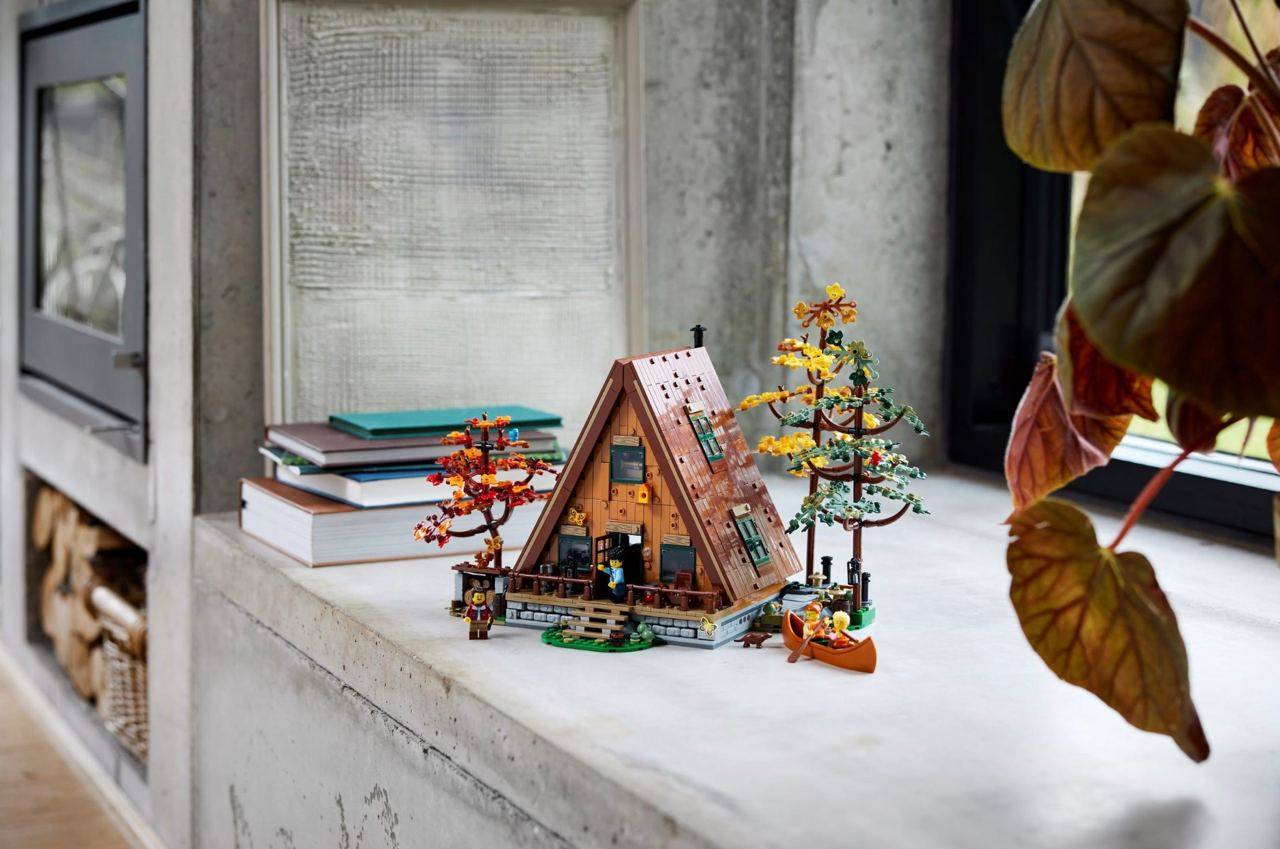 AMAZING FEATURES FOR THE LEGO A FRAME CABIN 21338 SET.
AMAZING MINIFIGURES.

The Lego A Frame Cabin comes with lots of cool features which makes it stand out as unique. Among these amazing features is the Minifigures this set possesses. The set comes with a total of four customizable Minifigures which you could use to make your display very impressive. The set also comes with about 11 animal figures which help add to the overall nature vibe of the set. The Lego set also comes with some nice terrains which again adds life to the overall look of your Lego set.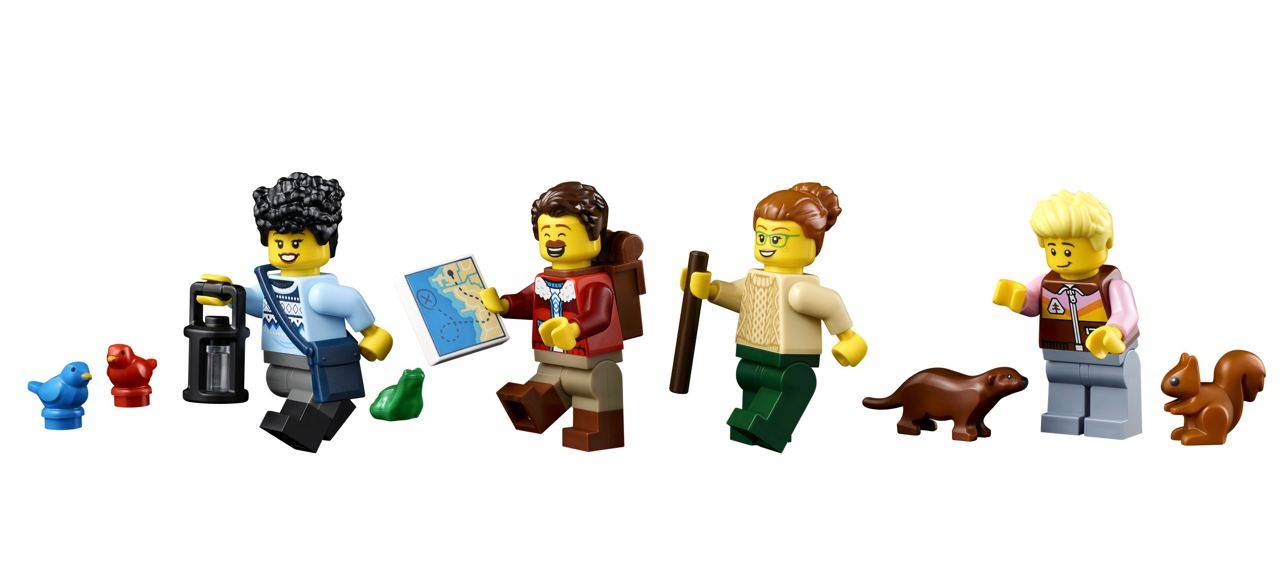 RECREATE AMAZING MOMENTS.
As we stated earlier, the Lego A Frame Cabin comes with amazing Minifigures. These Minifigures help make the Lego set look amazing. But this amazing feature does more than make the set look amazing, but also gives you more than one way to interact with the Lego set. This means that you could engage in amazing roleplaying, and recreate great scenes. Because of the cool Minifigures included in this set and the portable Cano, kids will always find something fun to do with this Lego set. So if you have kids who love amazing Lego Minifigures this Lego set would be a good gift to give them.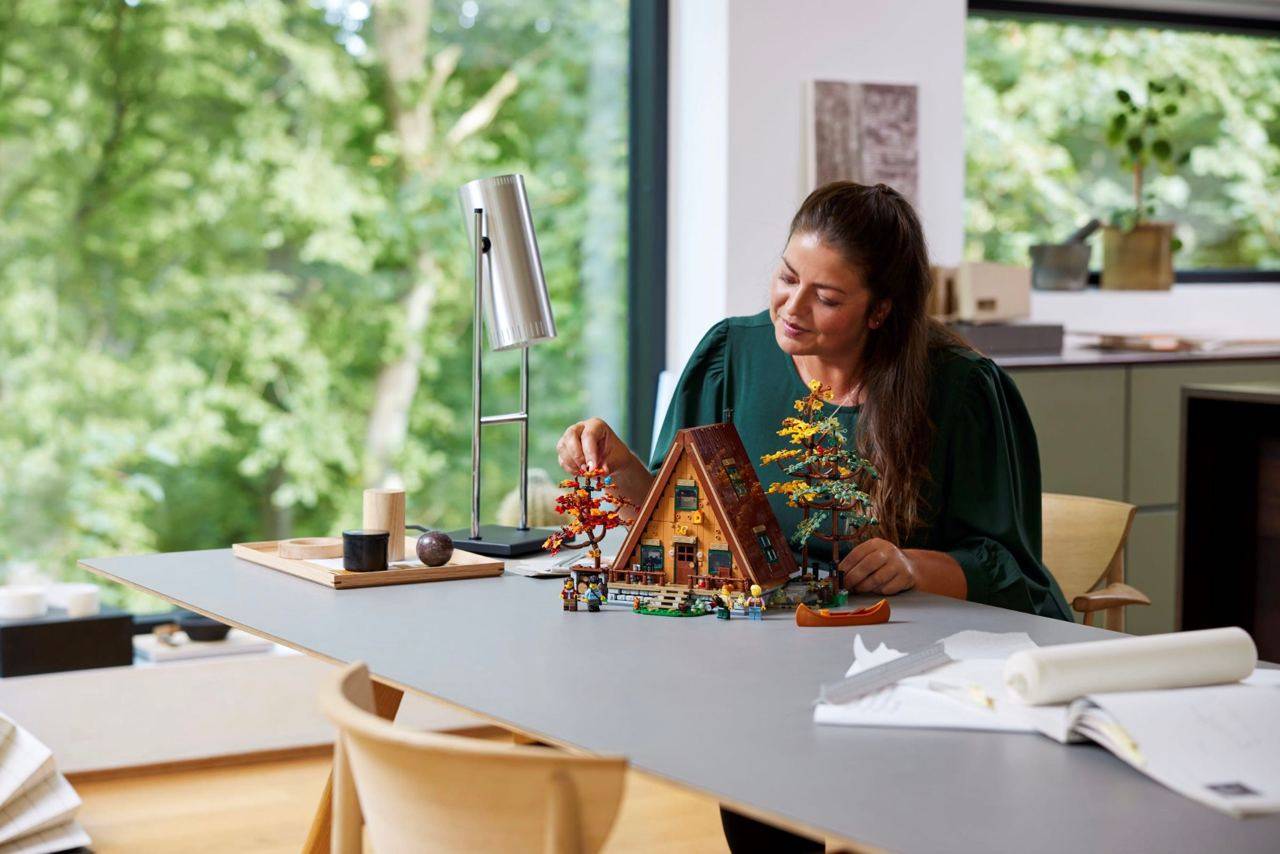 TOP QUALITY MATERIAL.
The Lego A Frame Cabin is also made of the best quality brick materials. This is because the Lego set is built out of the best materials the Lego team has to offer. This material's ounces sorted goes through a tremendous amount of screening and refinements so that it meets the Lego team's high standards.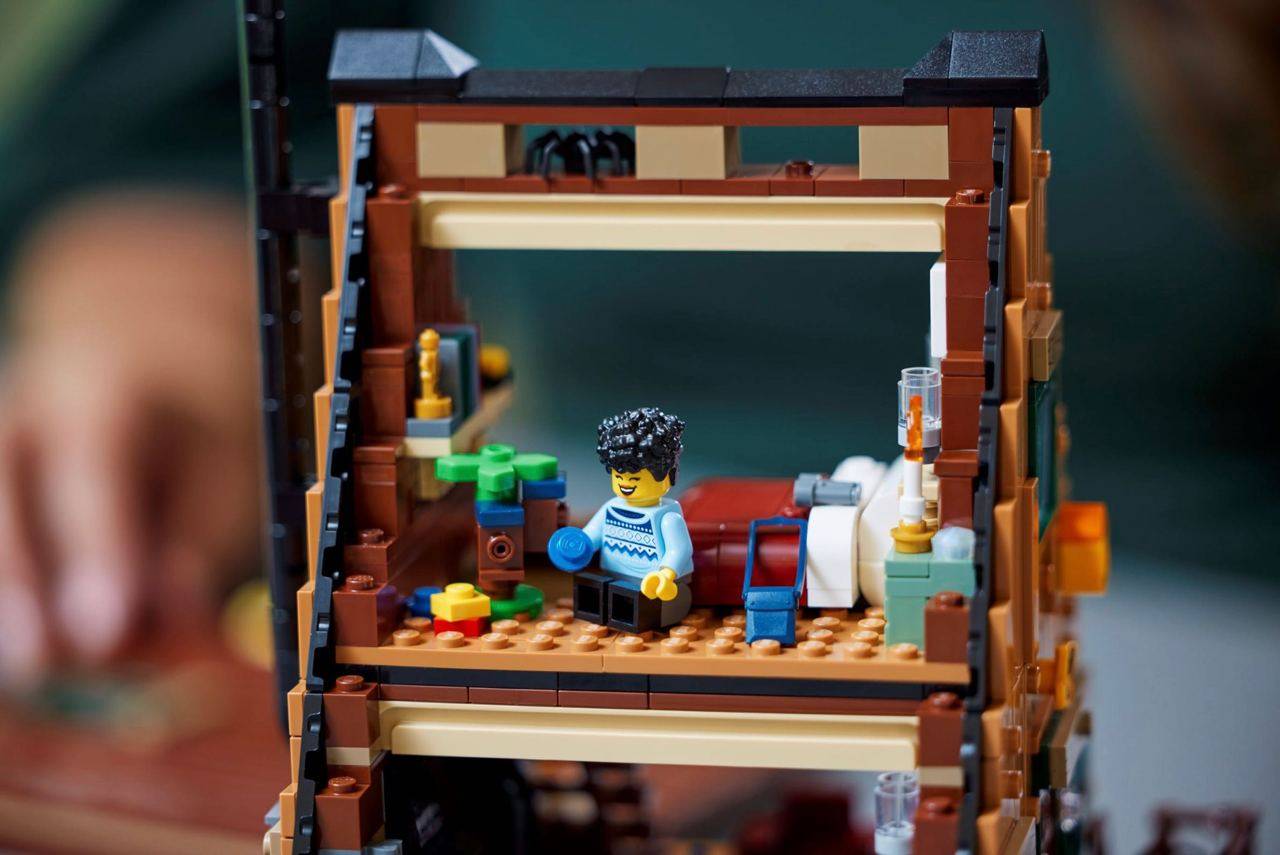 SET SIZE.
The Lego A Frame Cabin comes with a total of 2082 brick pieces which are used for the building of this amazing Lego set. When completely built the Lego set measures a total of 9.5 inches high, 8 inches wide, and 9 inches deep. The Lego set also comes with a total of about 4 Human Minifigures and 11 animal Minifigures. The Lego set size makes it very easy to display, and can so easily fit right in a spot on your center table. The set could also be displayed on your shelf alongside other Lego sets.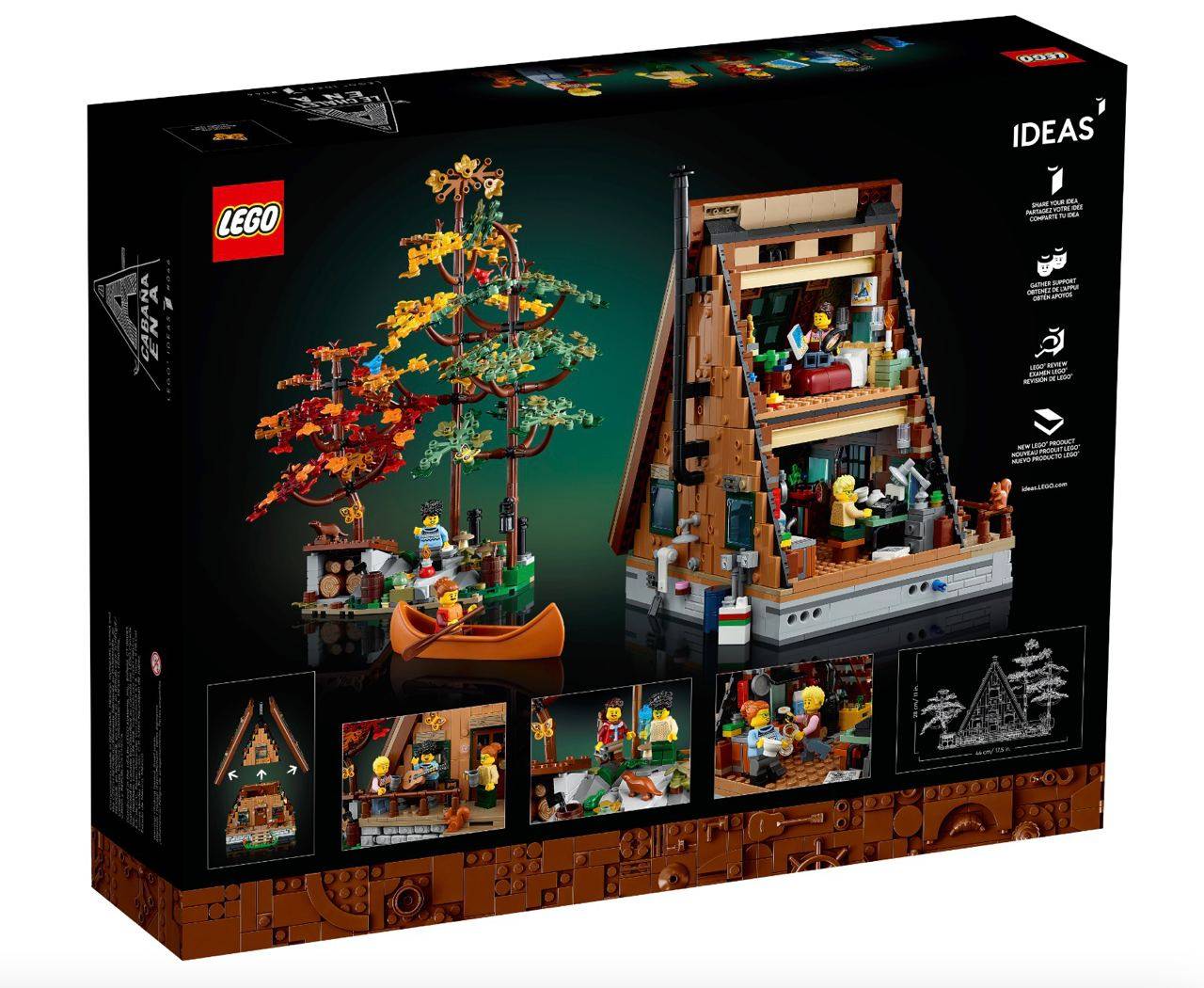 SET PRICE.
Well, for starters, you could purchase this set directly from the Lego website for the best price you would ever see this set. You could also purchase the set directly from any Lego store in your area if you are not a fan of online purchases. The Lego A-frame Cabin costs about 180 USD. The Lego set could cost way much more if purchased from a third-party store. So we recommend that you only purchase this set from the Lego website to get the best price. Once you are done purchasing your Lego set, you also need to purchase our amazing Lego Lights. Why? Let's find out.


GIVE YOUR LEGO A FRAME CABIN AN UNFORGETTABLE LOOK WITH THE HELP OF OUR AMAZING LEGO LIGHTS.
Well, our Lego Lights are amazing and would look amazing when installed on your Lego set. They have been designed to help bring to the surface those extra hidden details you won't normally see with your naked eyes. Our amazing Lights are also made of Led, which makes the light quality breathtaking. In addition, Light kit wires are very tinny and can be easily hidden within your Lego set giving you an even cleaner finish. If this special feature looks like something you would love to have, head over to our Light kit page and book yourself one. You may be wondering how to get the most out of our Lego Lights, especially if you are new to them. Here are a few helpful tips below to help point you in the right direction.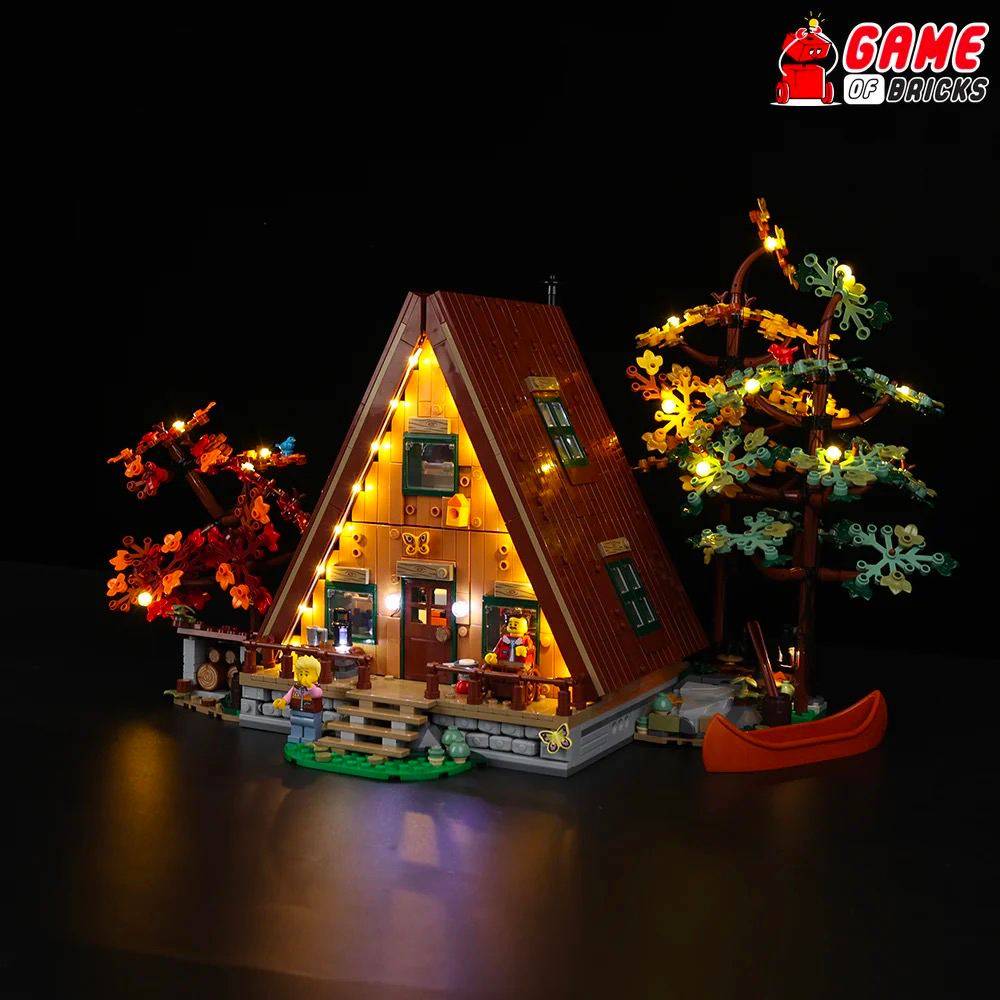 INSTALL.
You can only begin this process after completely building your Lego A Frame Cabin set. To do this successfully, each light kit has a special blueprint manual to help you through the process. There are also a ton of videos and articles you could watch and read on our website before embarking on this journey. Feel free to make use of all the resources at your disposal.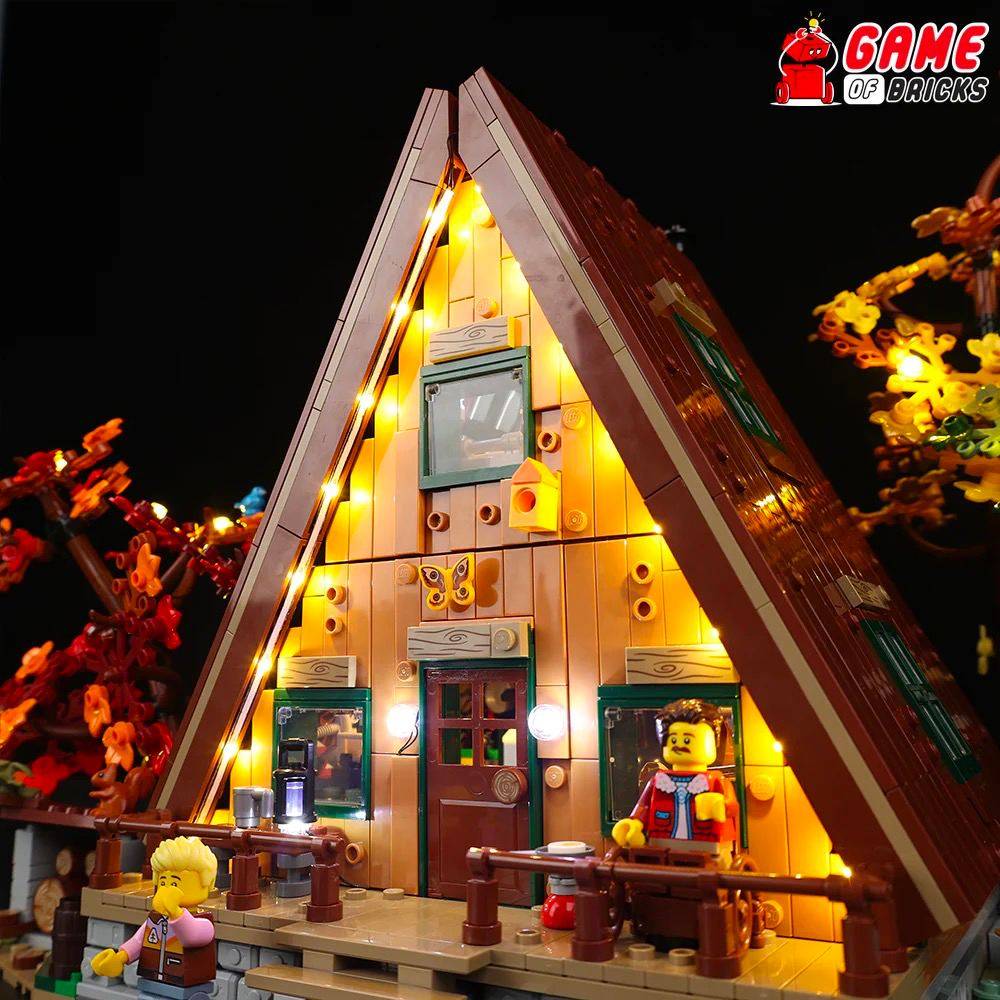 TEST RUN.
Once you are done installing your Lego set, you can now take time off to test run it, making sure it is in the best condition. To do this, check for signs of short-circuiting, as this could help you quickly identify the problem. Once you have located the problem, be sure to fix it. Once you are sure that everything is in the best condition, you can finally relive your Epic Lego A Frame Cabin in style as you put this set on display.