Discover a world full of mystery and adventure with the LEGO Detective Office 10246 Set.
By

Eve Alessa Arevalo
/
February 16, 2023
The life of a detective is full of mystery, danger, and excitement. This type of lifestyle is like a drug, leaving practitioners of the field super addicted to their jobs and way of life, that they can't imagine their lives any other way. Though the major part of their job is searching for clues which are done on the field, the pieces most of the time can only be put together thanks to the advanced tools the headquarters have at their disposal. This includes a fingerprint detector, an interrogation room, a furnace and analysis room, and so on. And let us not forget the classic detective's office, which is usually scattered with clues and leads of all his unsolved cases. Though only detectives may indeed have a clue of what we are talking about, really anyone who has a flair for the detective space would understand. Well, if you are a fan of such movies or probably a detective yourself, you are surely going to love the new set by Lego. The name of the set is the Lego Detective Office 10246 set. This set though is more than a detective office and features other buildings.

One of these buildings is a Barber Shop which contains lots of beautiful internal and external details. These details make this Lego set look more lively, and gives you a lot of opportunity for role-playing. Do you have kids who love Lego sets with lots of cool details and features? If so, then they are surely going to love this Lego set. In this post, we are going to be touching on all the great features of this Lego set, including how amazing our Lego lights look once installed on the set. If this is something you would love to know, stick around till the end of this Post. So, for starters, let us consider all you are to expect while building this set.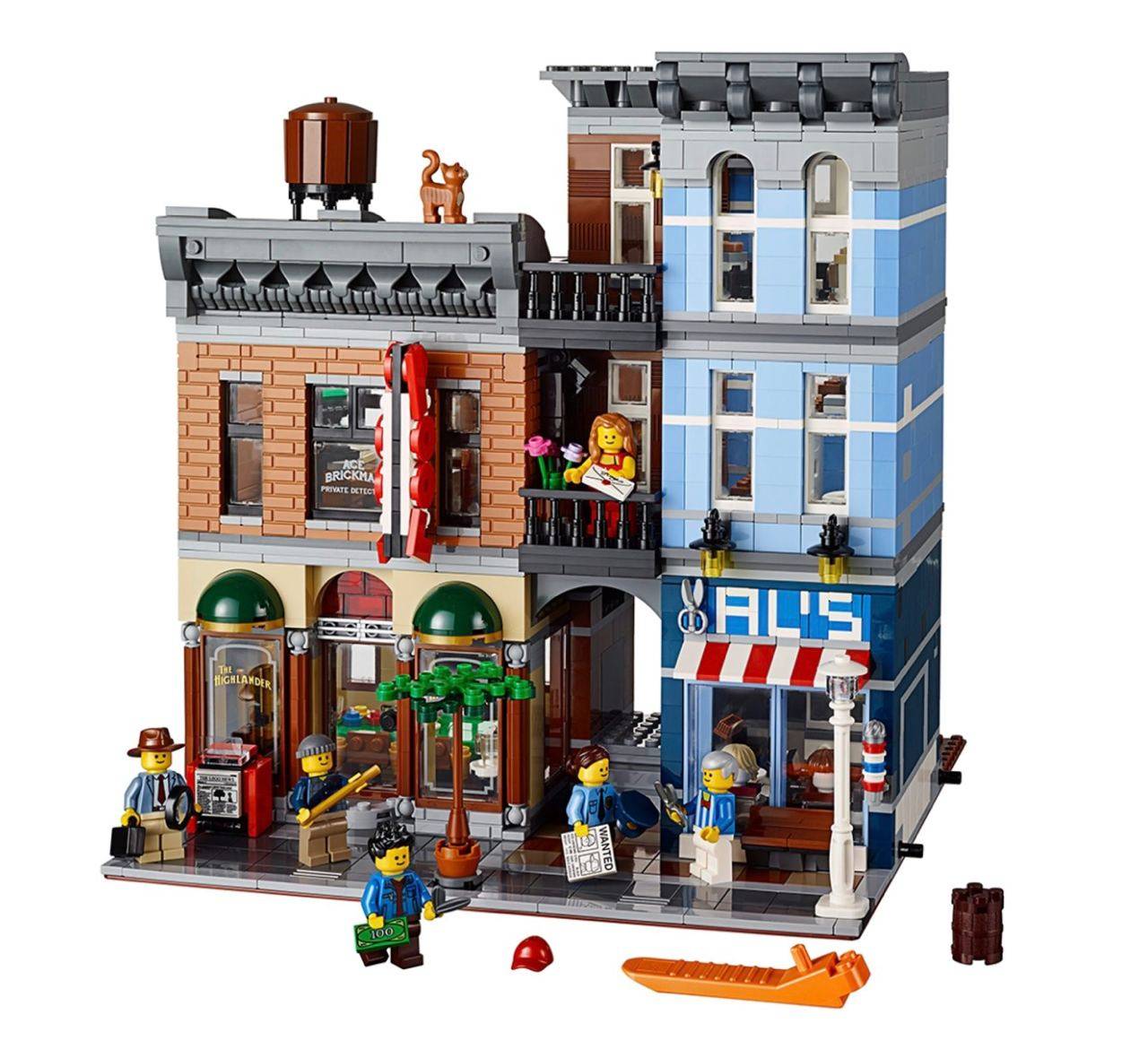 AN AWESOME BUILDING EXPERIENCE FOR THE LEGO DETECTIVE OFFICE 10246 SET.
The Lego Detective Office set offers a nice and very engaging building experience. The set comes with over 2000 brick pieces that offer you the opportunity to go crazy and get fully immersed in your building project. The sets of over 2000 pieces are well packaged in transparent numbered bags and are well sorted according to each stage of the building. The sets of bricks are also sorted in each section according to the size of each piece. This makes it very easy for you to find any brick piece you need at any given time. This cool arrangement also makes your building project a lot faster and stress-free. The building of this set is also very technical and will require great focus. This is why we suggest that you carefully look into your schedule and designate a specific time for the building project. If you take this highly recommended advice, we promise that you would greatly enjoy your building project.
The Lego Detective Office set also comes with a nice and well-informed building experience. With the help of the manual that this Lego set provides you can be sure that you would not run into any hiccups while building. Why? Well, because the Lego set contains diagrams and images which are well-detailed. The set's model also carefully breaks your building projects into stages. And once you are done building this amazing Lego set, you are surely going to enjoy engaging in a lot of fun role-playing. Aside from that, the Lego set offers a very fantastic display, which could be kept on your office table. Well, among other things this Lego set offers lots of cool features. Let's consider some of these amazing features in the next section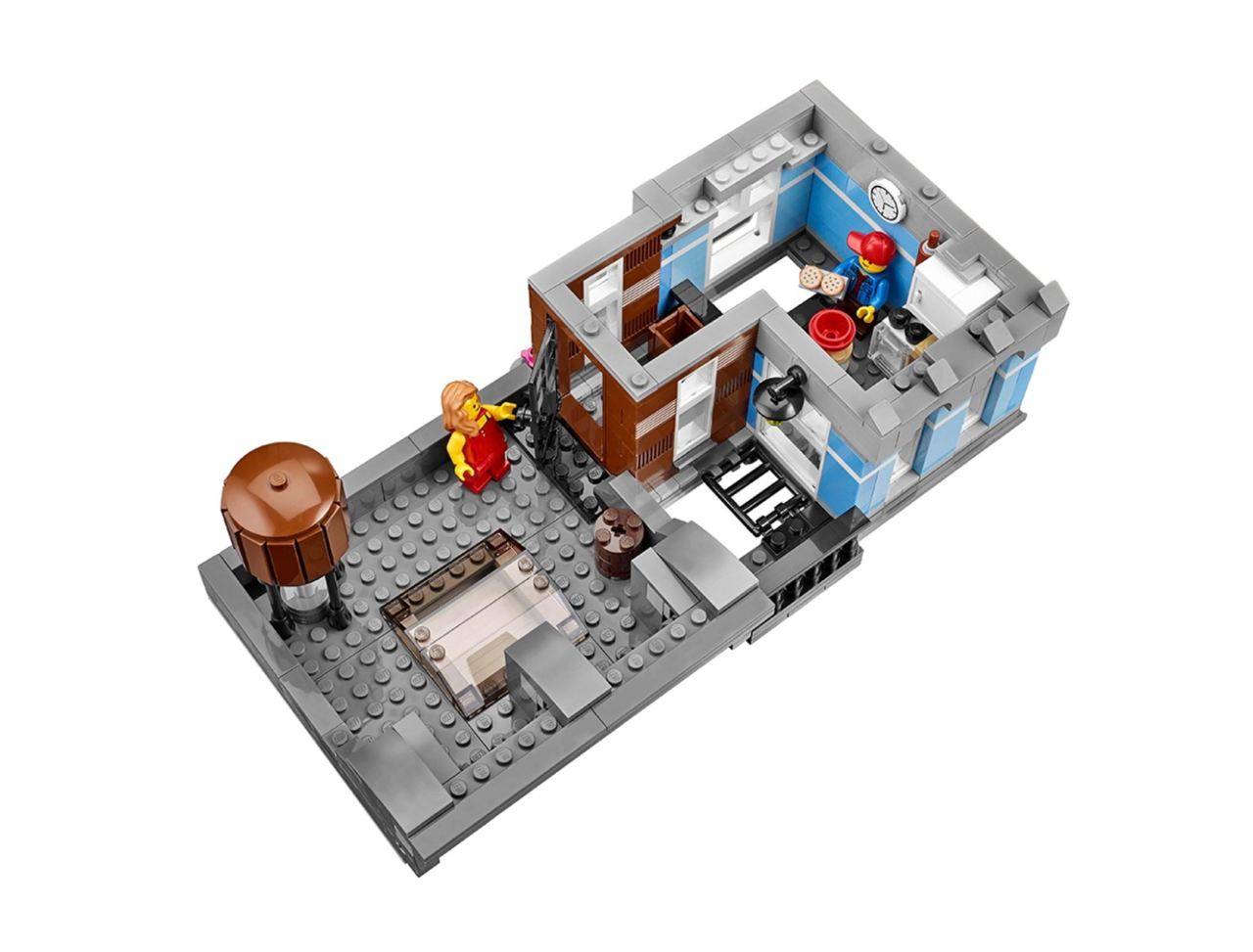 INCREDIBLE FEATURES FOR THE LEGO DETECTIVE OFFICE 10246 SET.

MULTIPLE BUILDING SETS.
Though the major selling point for the Lego team is the fact that this set features a Detective Office, that is not the only fun feature this Lego set offers. So, what else can you expect from this amazing Lego set? Well, some other cool rooms this set includes are a Barber Shop, a Game room, a Kitchen, a Bathroom, and Terrace on the rooftop. All these cool rooms are part of the set which also features a Detective's Office scattered with clues. All these cool features make role-playing a walk in the park for all those with a very strong and active imagination. If you happen to fall in that category, we believe this is the right Lego set for you.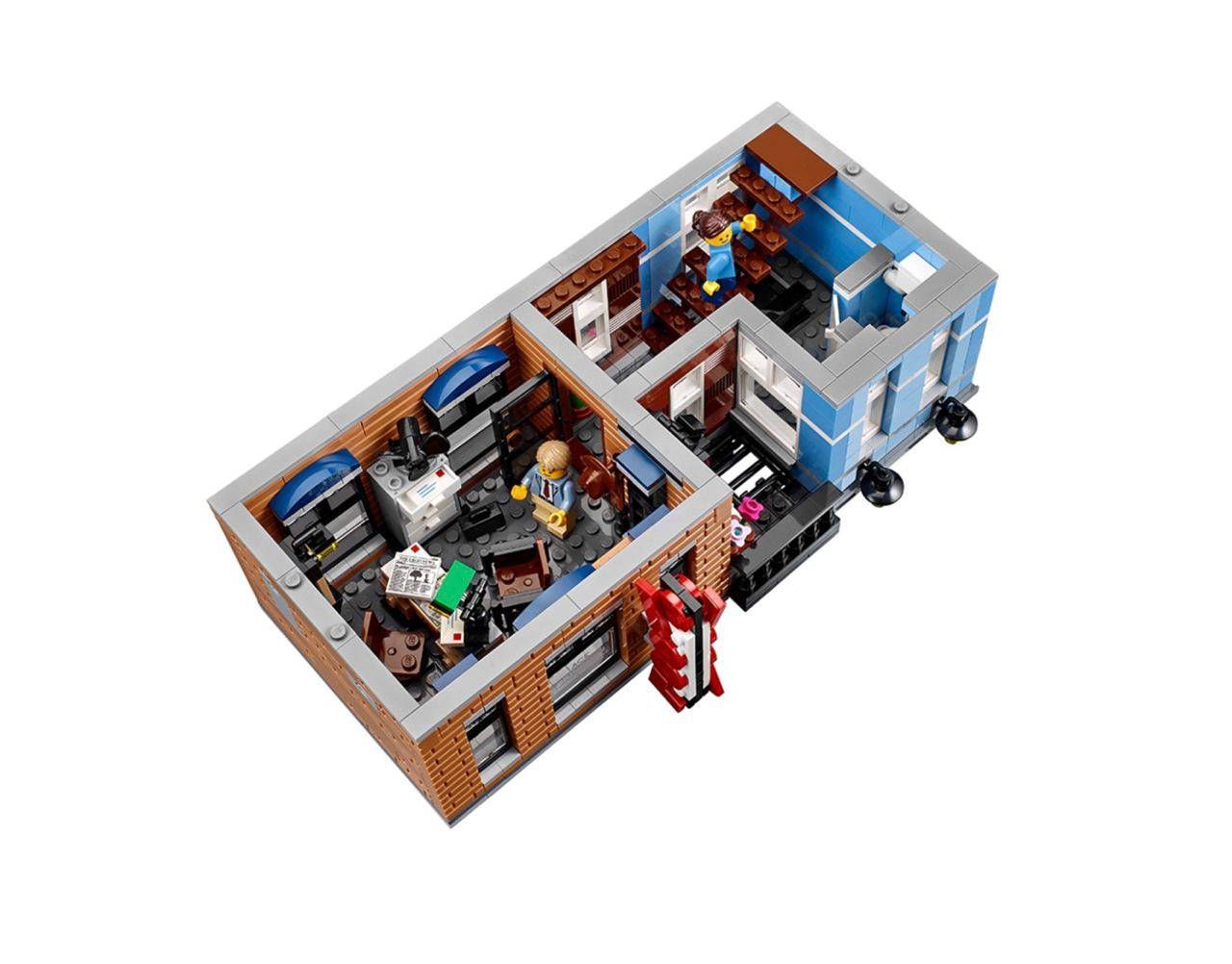 COOL MINIFIGURES.
The Lego Detective Office also features cool Minifigures. There are a total of about six Minifigures scattered around the scene. These Minifigures include Detective Ace Brickman, Ai the Barber, a dart and pool player, a Policewoman, and Mysterious Lady. All these cool features are designed to be just the right size so that they could fit perfectly inside the Lego modular building. This Minifigures also help breathe life into the overall look of the Lego set.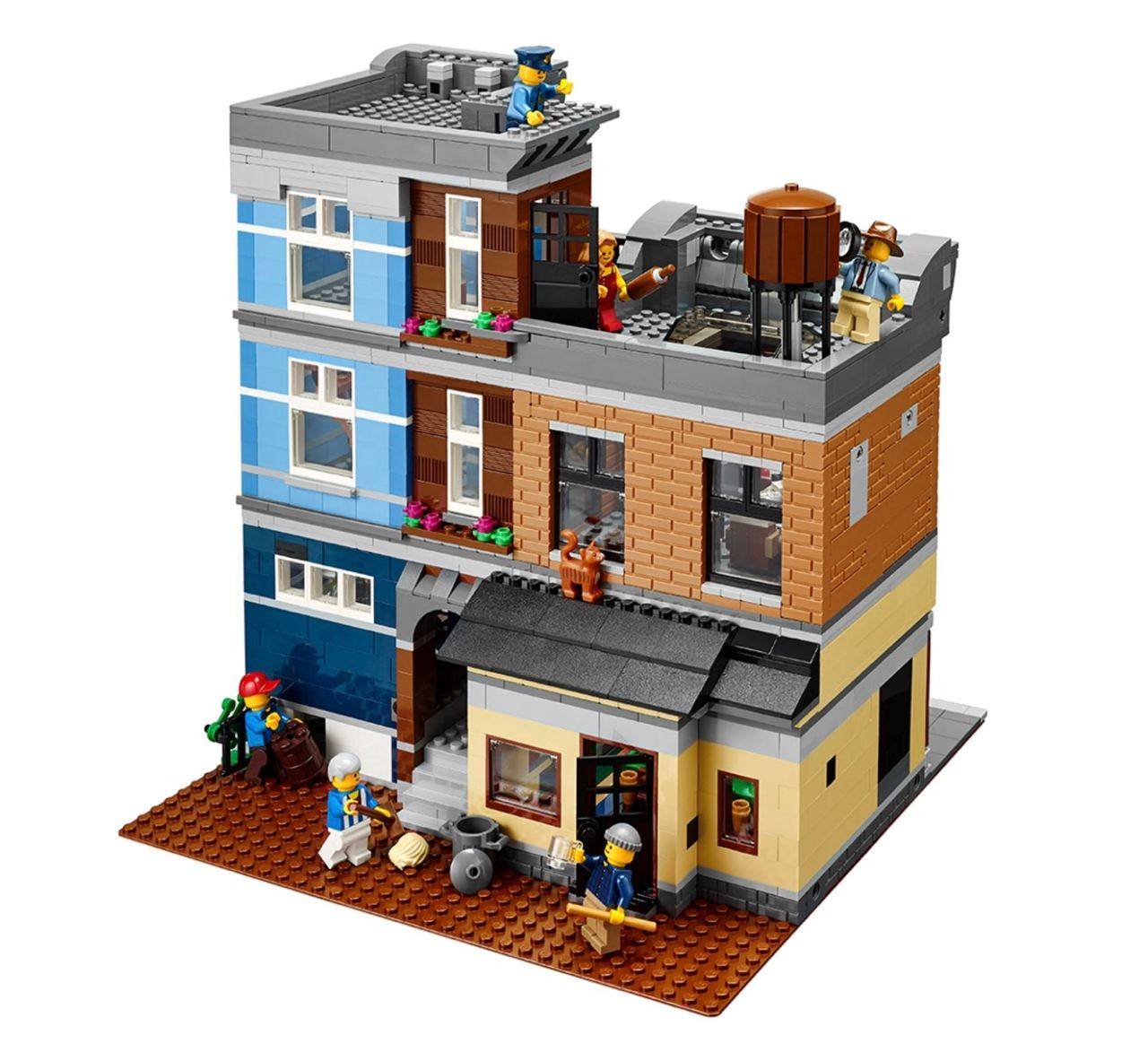 A WELL-DETAILED SET.
The Lego Detective office is also a well-detailed set, featuring appropriate coloring which helps give the Lego set a mature look. The Lego set also features accessories that are used to design the internal look of the set. For example, inside the Barber Shop, there are Lego elements representing seats, and a huge mirror that is used by the customers. And in the game room, there is a nice ceiling fan which helps make the room feel warm and welcoming. These features and more really help this Lego set stand out among the crowd.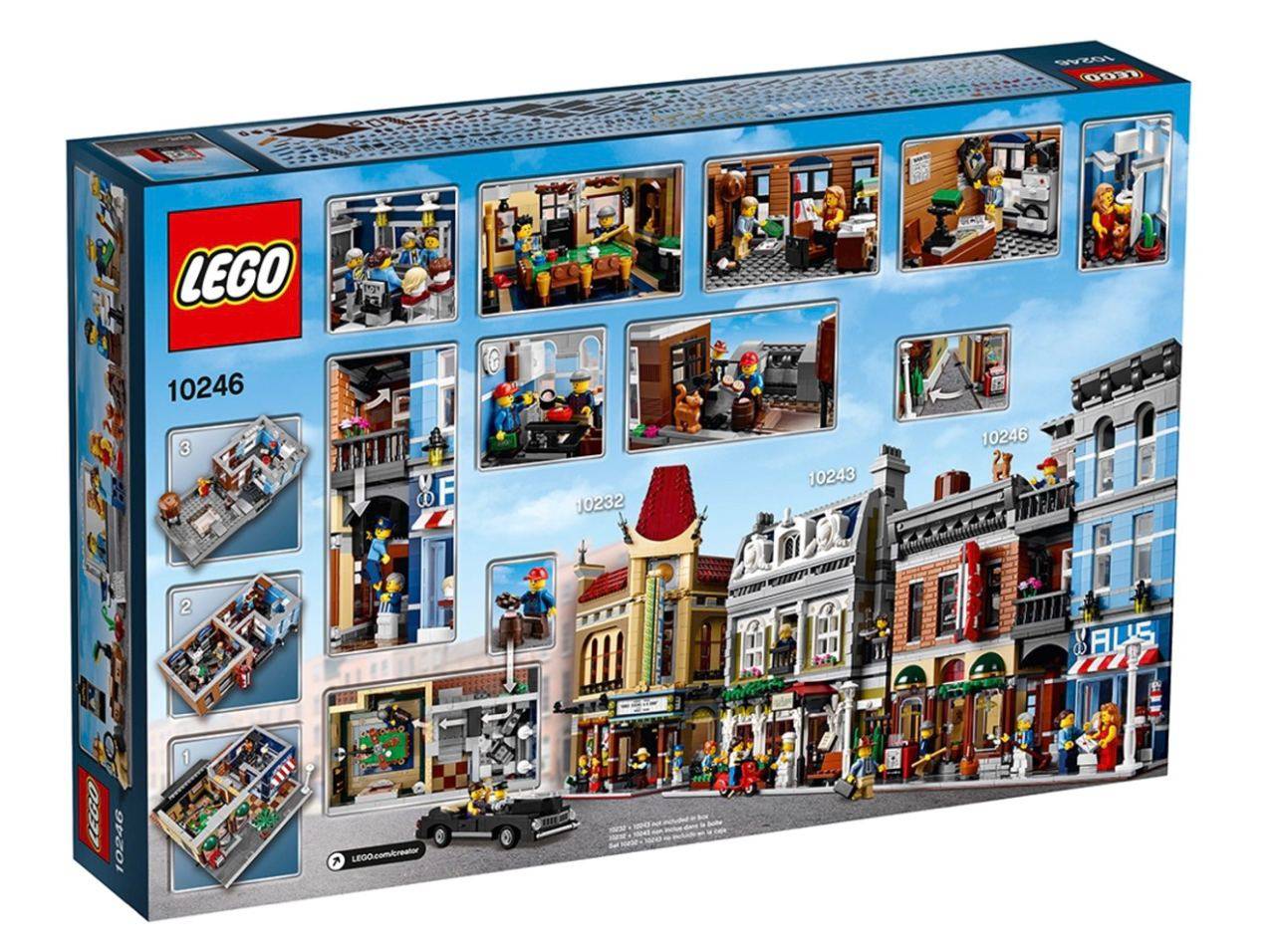 SET SIZE.
The Lego Detective Office set comes with a total of 2226 brick pieces which are used for the building of the entire Lego set. The Lego set is also a very sizable one, and thanks to its bright colors can be easily spotted in a crowd of Lego sets. The Lego set when built has an awesome display Ratio. The set measures about 10 inches high, 9 inches wide, and 9 inches deep. The Lego set is also designed for a more mature audience, with builders from age 16 and above permitted to work with this set.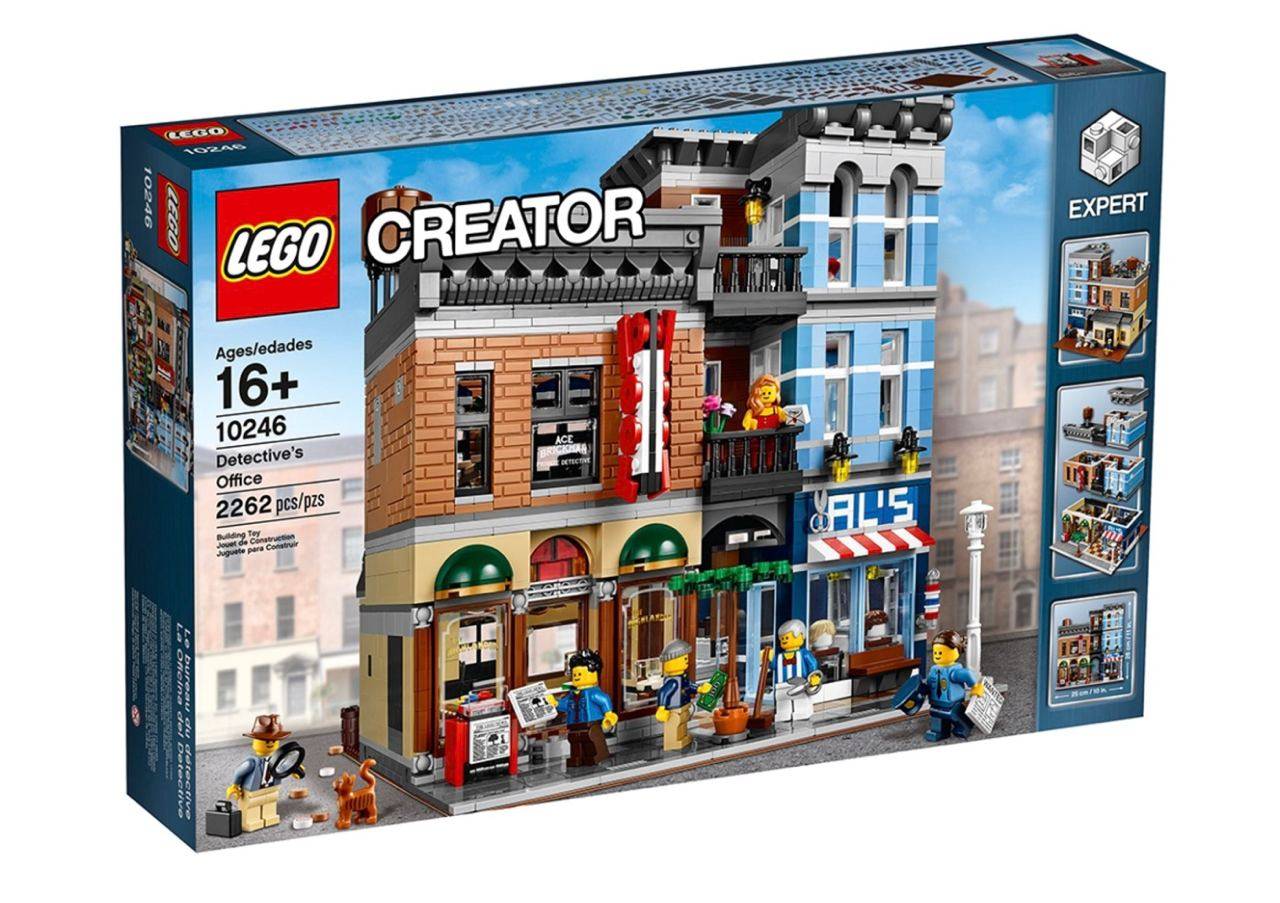 SET PRICE.
The Lego Detective Office set unfortunately is a retired product and will not be available for purchase on the Lego website. But there is hope because other Lego-affiliated websites have this set and are willing to sell it. If you are interested in getting a fairly used set, you could expect to pay anything from 300 to 350 dollars. But if you would want a brand new, unopened Lego set, you could expect to get anything from 450 to 500 dollars. This price is fair seeing that the set is retired, and also offers a huge piece count and incredible features. So if you, as we do, feel this set is worth its price, be sure to get yourself one. Now that you have done that, there is one more thing left to purchase, our amazing Lego lights. Why? Let's find out.


MAKE YOUR LEGO DETECTIVE OFFICE SET LOOK EVEN MORE MYSTERIOUS WITH OUR SPECIAL LIGHT KITS.
The Lego detective Office set is already packed with lots of breathtaking details and features. With the help of our amazing Lego Led lights those details can be greatly enhanced, giving you an even greater experience with our Lego sets. Our Lego lights come in two main types, the Basic, and Standard versions. The Basic light kits are great for beginners, while the Standard lights are great for more professional light kit users. Speaking of beginner light kit users, here are a few tips to help ensure you succeed in your installation process.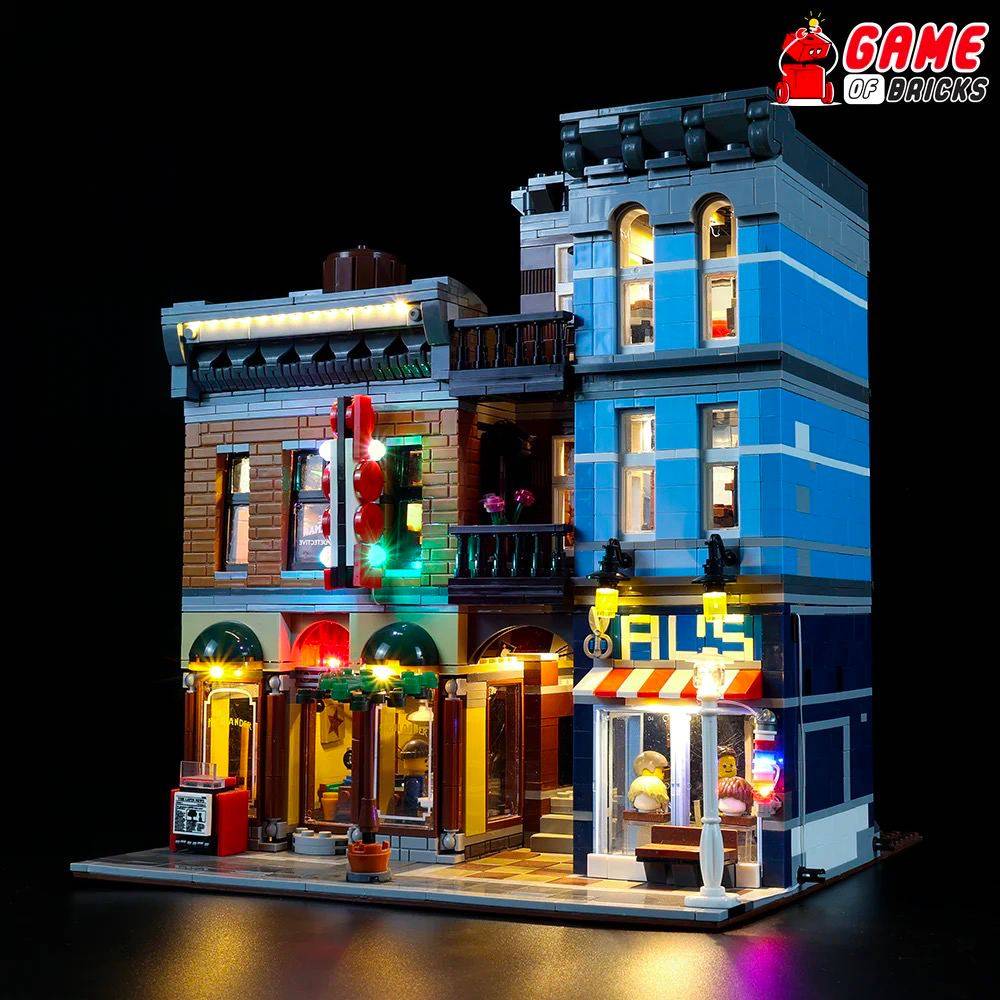 INSTALL.
You can only begin this process after completely building your Lego Detective Office 10246 set. To do this successfully, each light kit has a special blueprint manual to help you through the process. There are also a ton of videos and articles you could watch and read on our website before embarking on this journey. Feel free to make use of all the resources at your disposal.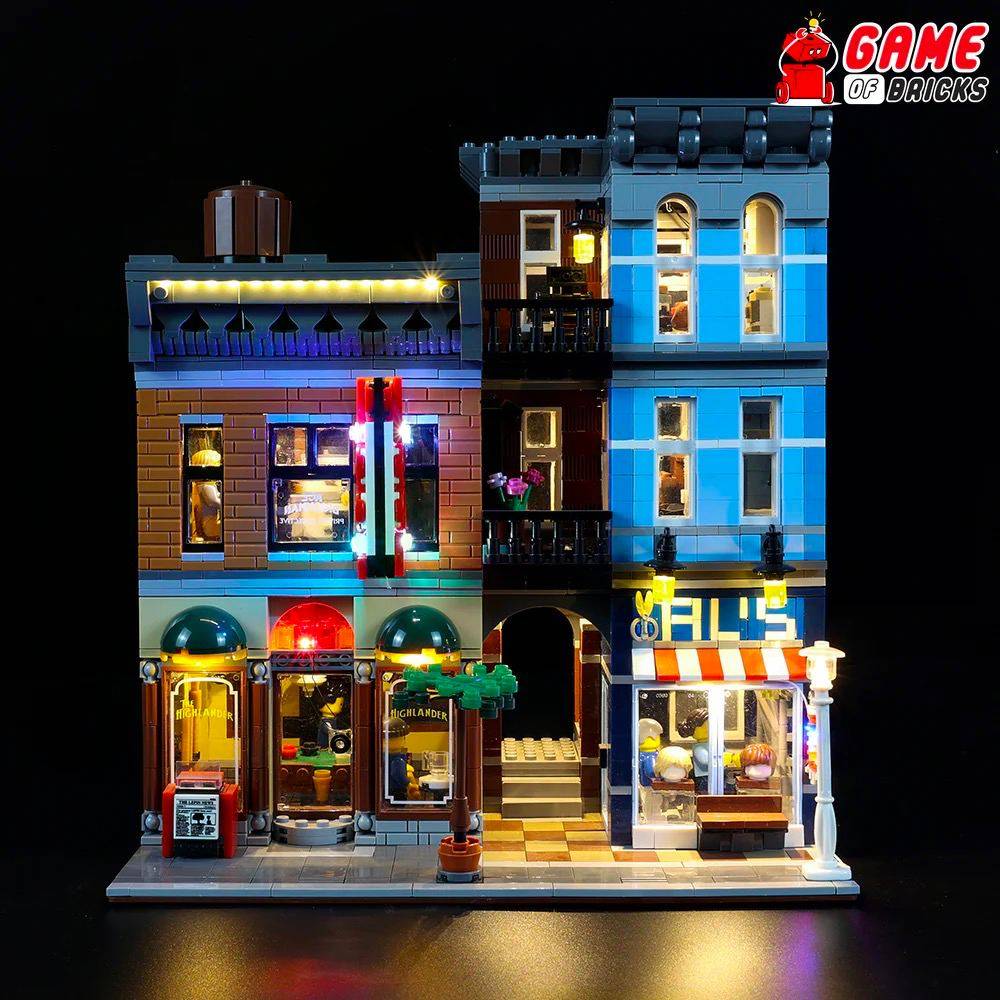 TEST RUN.
Once you are done installing your Lego set, you can now take time off to test run it, making sure it is in the best condition. To do this, check for signs of short-circuiting, as this could help you quickly identify the problem. Once you have located the problem, be sure to fix it. Once you are sure that everything is in the best condition, you can finally relive your Epic Lego Detective Tree set moment in style as you put this set on display.