A more detailed look for the LEGO Ideas Tree House 21318 Set.
By

Nikita P.
/
September 29, 2021
You must probably have a treehouse in your backyard garden, but do you know the origin of the treehouse? Treehouse originated somewhere in the south and southeast pacific. It was used as a safe dwelling place for families in that region who wanted to stay high above dangerous predictors that lived during that time. Later on, though, during the 1960s, it became a necessary addition to homes. And even some restaurants decided to build their structures atop trees for fun. And if you grew up during the 80s and early 1990s, you probably must have been among the many kids who could not stop bugging your parents to build you one.

But how did you feel when you got your first treehouse? You probably were overwhelmed, filled with joy, and couldn't get over it quickly. Could you remember the fantastic games and adventures you and your goofy friends engaged in inside the treehouse? Those must have been, by far, some of the best memories you ever had. But don't you wish you could revisit the past? What about reliving those unforgettable and iconic moments you had from your childhood? Well, you can, with the Lego ideas treehouse set. This particular set is packed with authentic details, accessories, and features, making it look and feel like an actual treehouse. You even get the chance to personalize it to look just like your tree house growing up. But what is the real thrill that comes from building this fantastic Lego set? Well, let's find out in the next section.
BUILD EXPERIENCE FOR THE LEGO IDEAS TREE HOUSE 21318 SET.
Building the Lego treehouse is not only fun but very engaging. And if you ever assisted your dad as he built your treehouse, building our Lego treehouse will hold a more sentimental value to you. The Lego tree house can be regarded as a big project and could be your family's project. The set is safe and can be built by both teenagers and adults alike. With the Lego ideas treehouse set, you get over 3000 pieces to play with. This means you can not build this set in a hurry. You would need to set aside a specific time, preferably during the weekend, so that all family members can participate.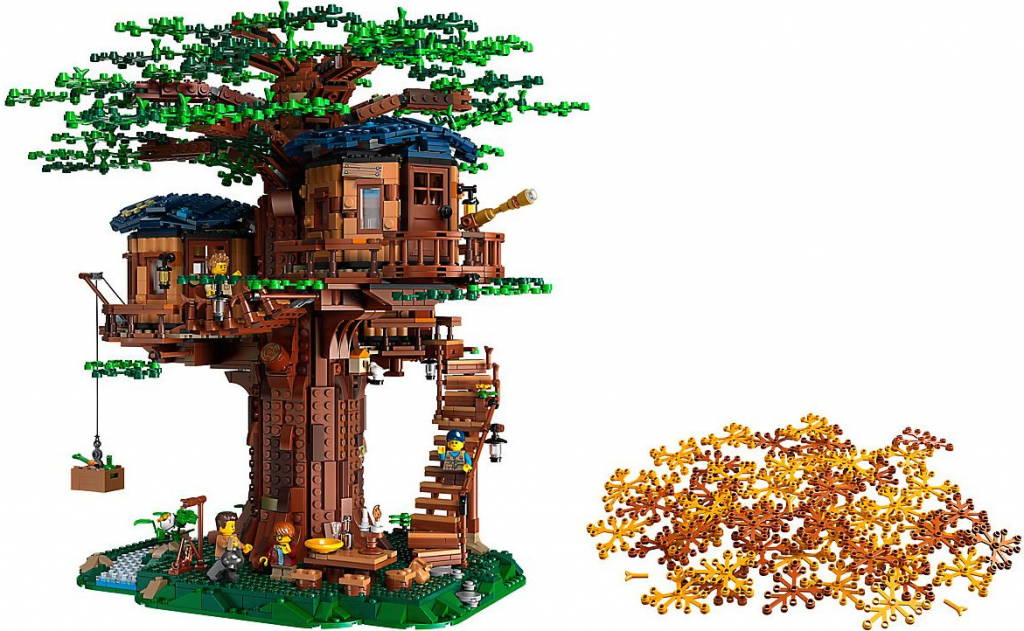 With the Lego ideas treehouse, builders will have the task of putting together a treehouse, which features authentic-looking plant leaves, an accessible treehouse through detachable roofs, a beautifully landscaped floor with a picnic table, fireplace, swing, and so much more. With the Lego ideas treehouse, you can bring your family together, building a stronger family bond. Overall, this Lego treehouse set has a much more satisfying build and looks very good as a display set. But just what feature makes this set stand out as unique? Let's look at that in the next section.

FEATURES OF THE LEGO IDEAS TREE HOUSE 21318 SET.
The Lego ideas treehouse set Is packed with many authentic details, making it look and feel like a real-life treehouse. It is built with quality bricks that are both durable and safe to use. They also connect and detach easily. Together with original features, these quality bricks give you the most realistic tree house replica ever designed by Lego. So now, let us take a look authentic details of this set.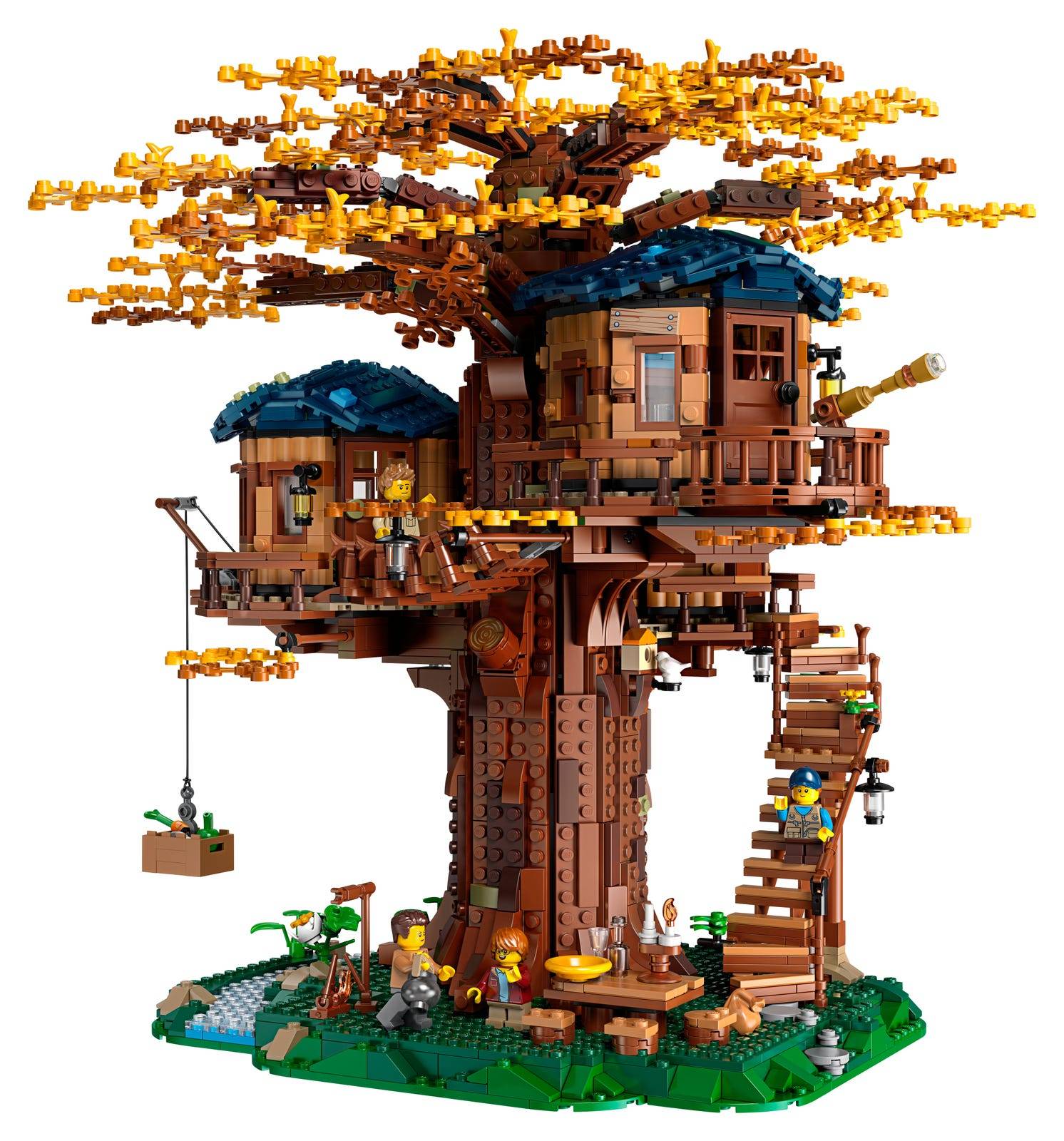 • AN AMAZING DESIGN.
The Lego ideas treehouse is packed with many original features, which adds to the overall design of the set. Everything, from the colors to the look of the leaves and structures of the tree, looks authentic. The treehouse is packed a separate building, held by different branches, stairs that can go up and down the treehouse and a base decorated with grasses and a more beautiful picnic table, and so on. As far as realistic designs go, this set looks identical to any real-life tree house you would ever see.
• LOTS OF AMAZING ACCESSORIES.
The Lego ideas treehouse set is packed with unique accessories both in and out, making it look even closer to an actual treehouse. Some of these accessories include a picnic table, authentic-looking tree leaves, a bed, and a detachable roof to help gain access to the inside of the treehouse. You also have two different leave colors to choose from, which you can interchange or use together to illustrate the season's changes. This particular feature helps encourage roleplaying.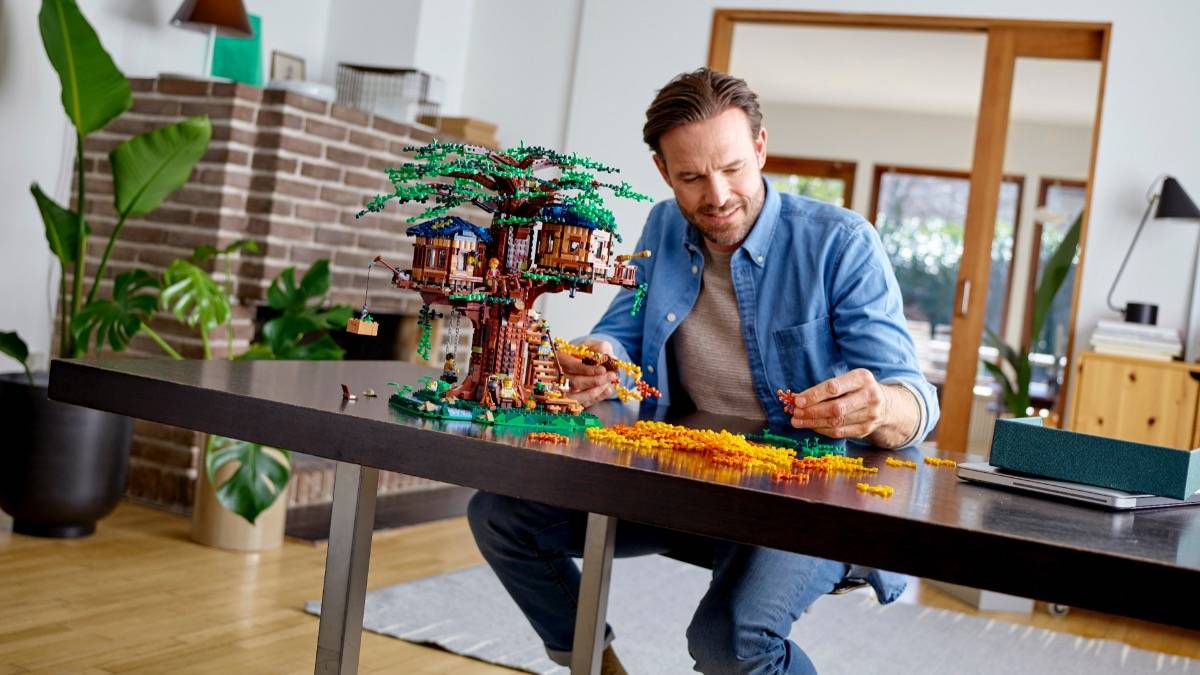 • SET SIZE AND MINIFIGURES.
The Lego ideas treehouses are regarded as a large size set. It comes with over 3000 pieces, about 3036 pieces, to be precise. The set features a well-detailed tree with the house just at the top. This set measures about 14 inches high, 10 inches wide, and about 9 inches. This makes this set ideal as a display piece and adds to a more satisfying building experience.
The set also comes with four Minifigures to make the set look more attractive and even helps encourage roleplaying. These Minifigures are just the right size to fit inside the cabin and are small enough to use the set's accessories.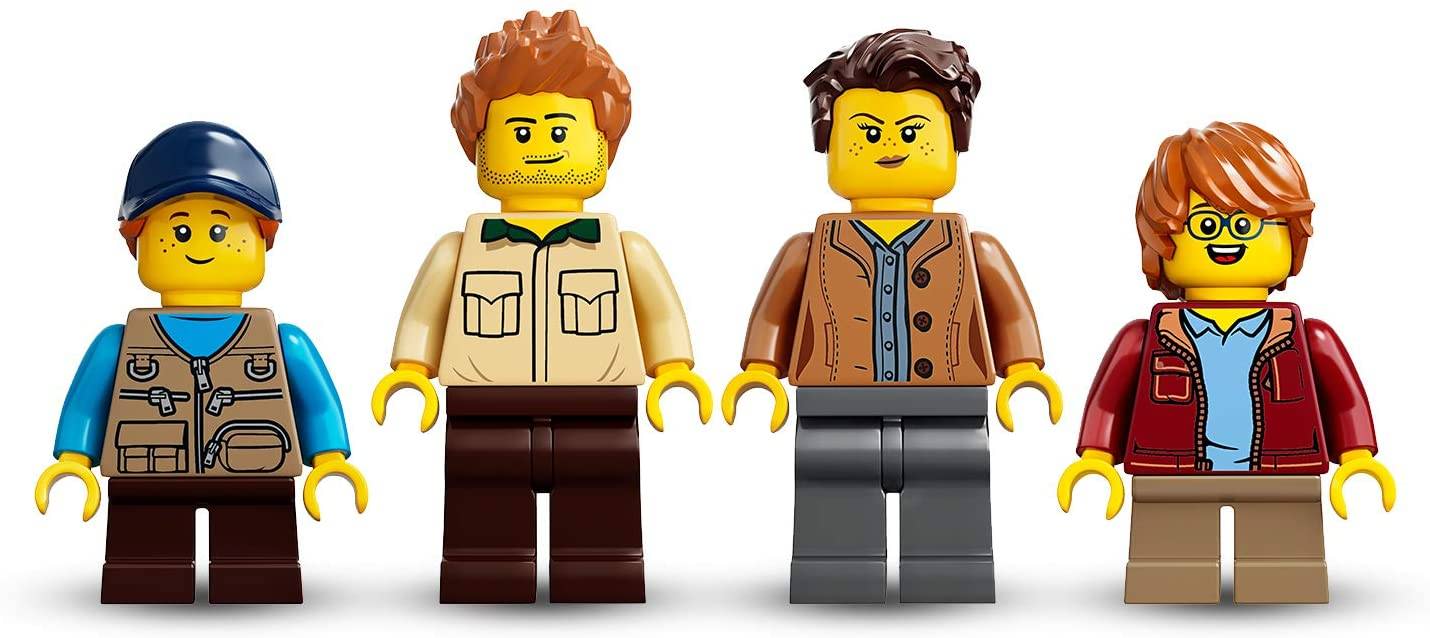 The Lego ideas treehouse set is very affordable and can be purchased from Lego stores and lego.com. The set will also vary in size, depending on the availability and country you choose to purchase the set from. The set could be purchased at lego.com and Lego stores in the US for about 199.99 dollars. It has been said that now and till the end of the year 2021, this set should have been worth anything from 299.99 to 300. 99 dollars. It is even estimated to go higher before retirement. So if you are still planning on buying this set, there is no better time than now.
MAKE THIS SET STAND OUT WITH OUR AMAZING LEGO LIGHT KIT.
The Lego ideas treehouses are lovely and packed with authentic details, making it a must-get for any Lego fan out there. But you can make this set look even more realistic with our unique Lego light kit. Are you new to our special light kit? Well, no need to fear, for our light kits are easy to install with the help of our instruction manual. Even as you use our instruction manual, there are still some things to keep in mind. Let's find out some of those things.
1. COMPLETE YOUR SET FIRST.
Before moving to the installer light kit, it would be best first to complete your set. Completing your treehouse set will allow you to understand better the instructions you will receive for the light kit and where each light kit and accessories fit in your Lego set. It would also make the installation of your light ten times easier. After you build your Lego ideas treehouse set, you can then move one to the next step.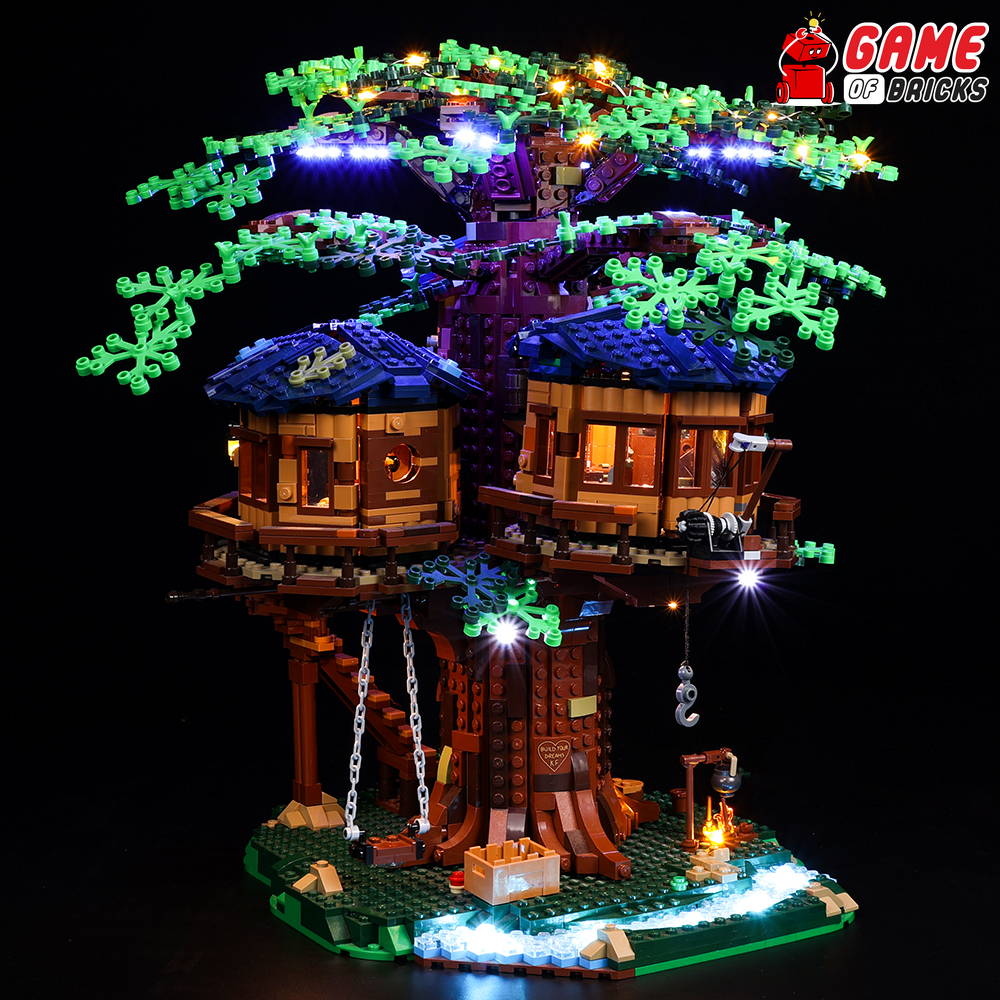 2. PURCHASE AND CROSS-CHECK ALL LIGHT KITS.
After you build your Lego ideas treehouse set, it is time to purchase our special light kit and accessories. You can get them from the game of bricks, our official website. Once you have purchased the light kit of your choice, it will be shipped to you within a week. Once all light kits and accessories arrive, they would need to be appropriately inspected by you to ensure they are in perfect shape. This inspection is essential because it is widespread for equipment shipped sometimes to sustain damages. So ensure to check each light kit and accessories properly, and if you see anything out of play should request a change of light kit or accessories using your warranty card.
3. INSTALL OUR LIGHT KIT.
Now that you are done inspecting your light kit, you can now move one to installation. As a beginner, you should use our instruction manual to gain maximum success installing our light kit to succeed during this process. As you install our light kit, ensure that each light kit and accessories pass through each of our Lego bricks. Also, ensure that it fits perfectly and is not forced. By the time you are done, the only thing that should be visible in your light kit bulbs will later light up.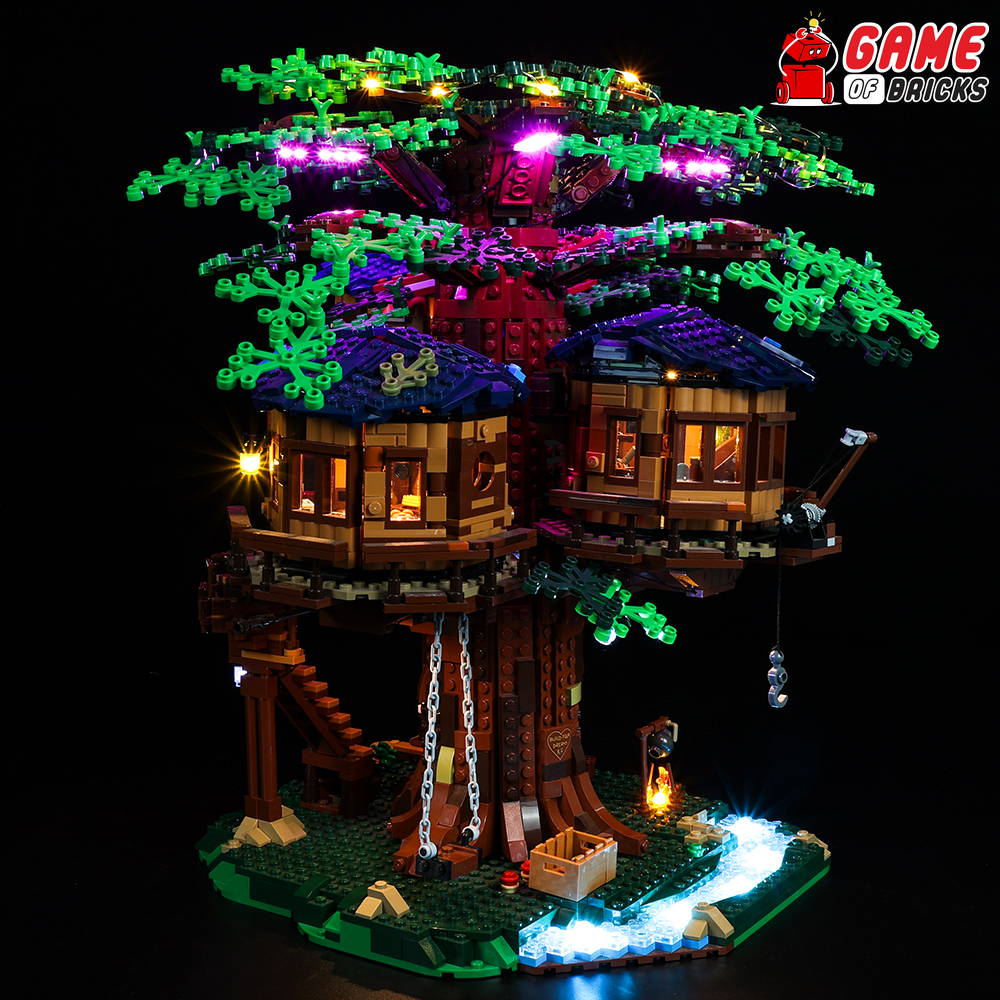 4. TEST YOUR LIGHT KIT.
Now that you are done installing our special light kit, it is time to test it out. This should be done before using it as a display set. The goal is to ensure that the light kit is safe and will stand the test of time. Make sure to look out for signs of short-circuiting, for it can help present a problem that needs fixing. Once your light kit has been tested, and all seems reasonable, but the set is on display proudly for all to see.