Chilling Fun on a Small Scale With Lego Ice Skating Rink 40416
Lego has always been known for its ability to transform ordinary scenes into extraordinary adventures. With the Lego Ice Skating Rink 40416 set, the magic of winter comes to life in the world of tiny plastic bricks. In this review, we'll dive deep into the design, building experience, playability, value for money, and the pros and cons of this charming set.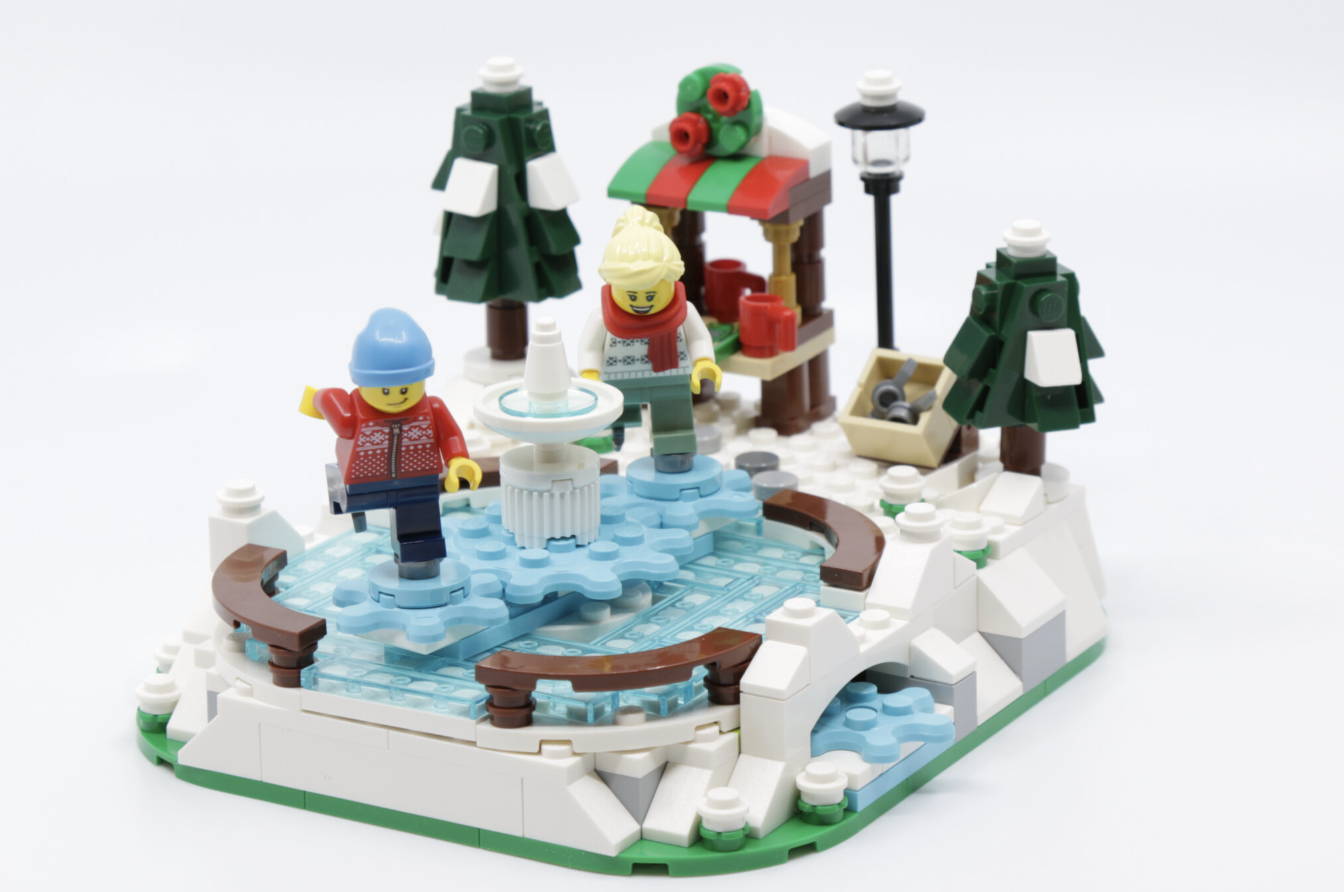 a. Main components or areas

The Lego Ice Skating Rink 40416 is a compact set that features a charming winter scene. At the center of it all is the ice skating rink, beautifully designed with trans-blue tiles to mimic the glistening ice. The surrounding areas include a cozy hot chocolate stand, complete with mugs and a cash register, and a decorative Christmas tree adorned with colorful baubles. The attention to detail in such a small set is remarkable, making it visually appealing.
b. Minifigures
Two minifigures come with this set: a young girl with a winter coat and a boy with a beanie. They are both bundled up for the cold weather, and their printed details are impressive for such small figures. The minifigures add character and life to the scene, making it easy for children to immerse themselves in imaginative play.
c. Accessories and decorations
The Lego Ice Skating Rink set doesn't skimp on accessories and decorations. It includes a small bench for the minifigures to rest on, a snowman to enhance the winter atmosphere, a printed cookie tile for the hot chocolate stand, and even a tiny squirrel. These small touches elevate the set's charm and make it feel complete.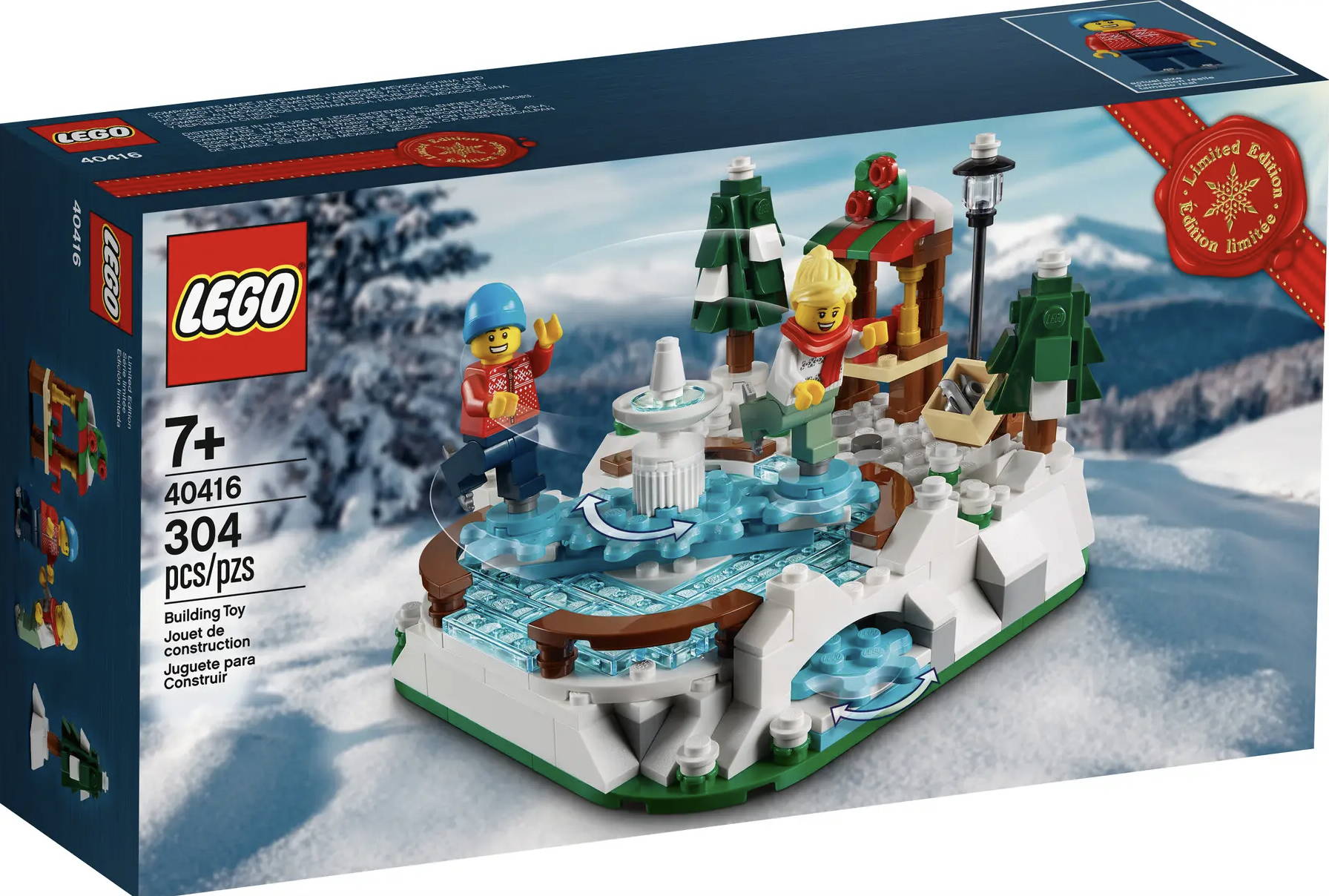 a. Complexity and engagement

With only 304 pieces, this set is on the smaller side, making it accessible to builders of various ages and skill levels. While it's designed primarily for kids, adult Lego enthusiasts can also enjoy the build as a quick and enjoyable project. The construction process is straightforward, and the pieces are easy to handle, making it an engaging activity for both beginners and experienced builders.
b. Instruction manual and building process
The instruction manual included in the set is clear and well-organized. The step-by-step instructions are accompanied by easy-to-follow visuals, ensuring that builders won't get lost along the way. The building process is divided into manageable sections, which prevents frustration and allows for a sense of accomplishment after completing each part of the set.
Playability and Entertainment Value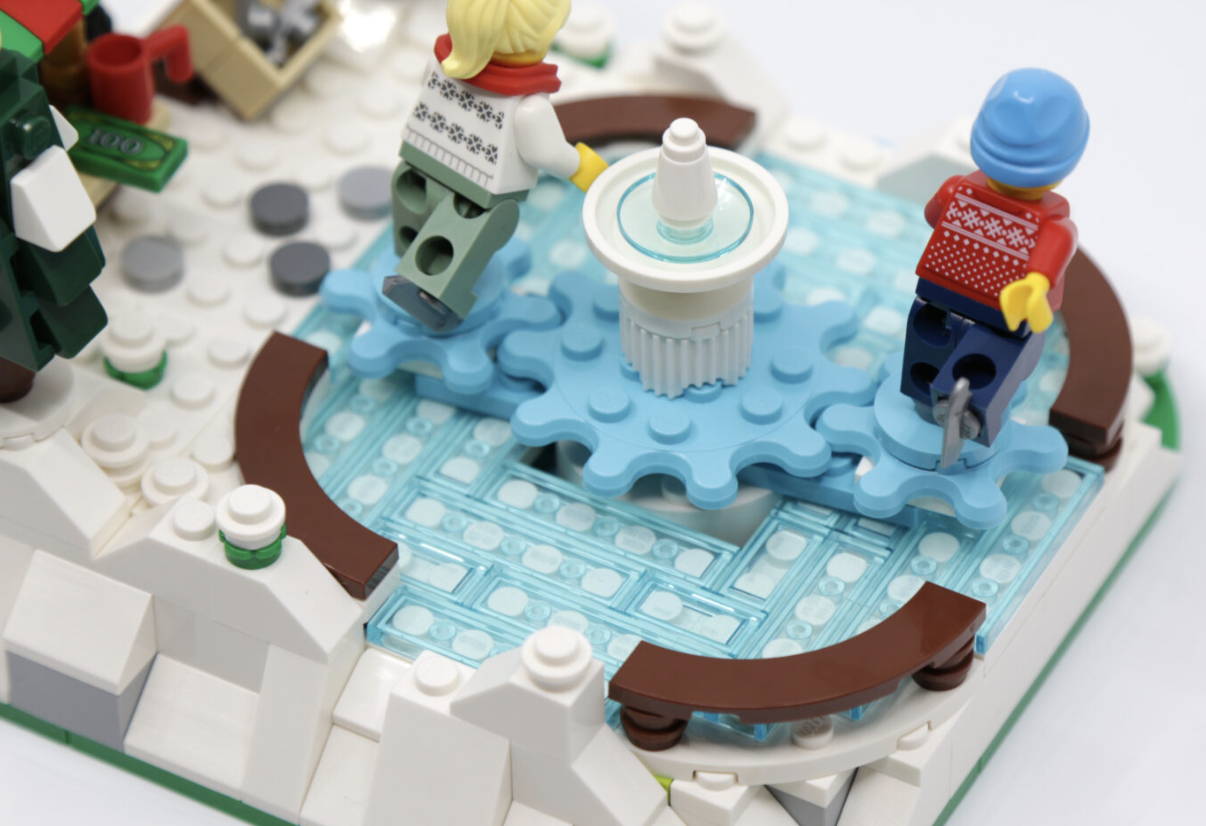 a. Interactive features

The Lego Ice Skating Rink offers several interactive features that enhance its playability. The minifigures can skate on the ice rink, sit on the bench, and enjoy hot chocolate from the stand. The Christmas tree can be decorated and reimagined for different festive scenarios. These interactive elements encourage creative play and storytelling, making it an engaging toy for children.
b. Opportunities for imaginative play and storytelling
One of the standout features of this set is its potential for imaginative play. Children can create various winter-themed stories and scenarios, from ice skating competitions to cozy moments by the hot chocolate stand. The inclusion of minifigures and accessories allows kids to let their creativity run wild, fostering storytelling skills and sparking their imagination.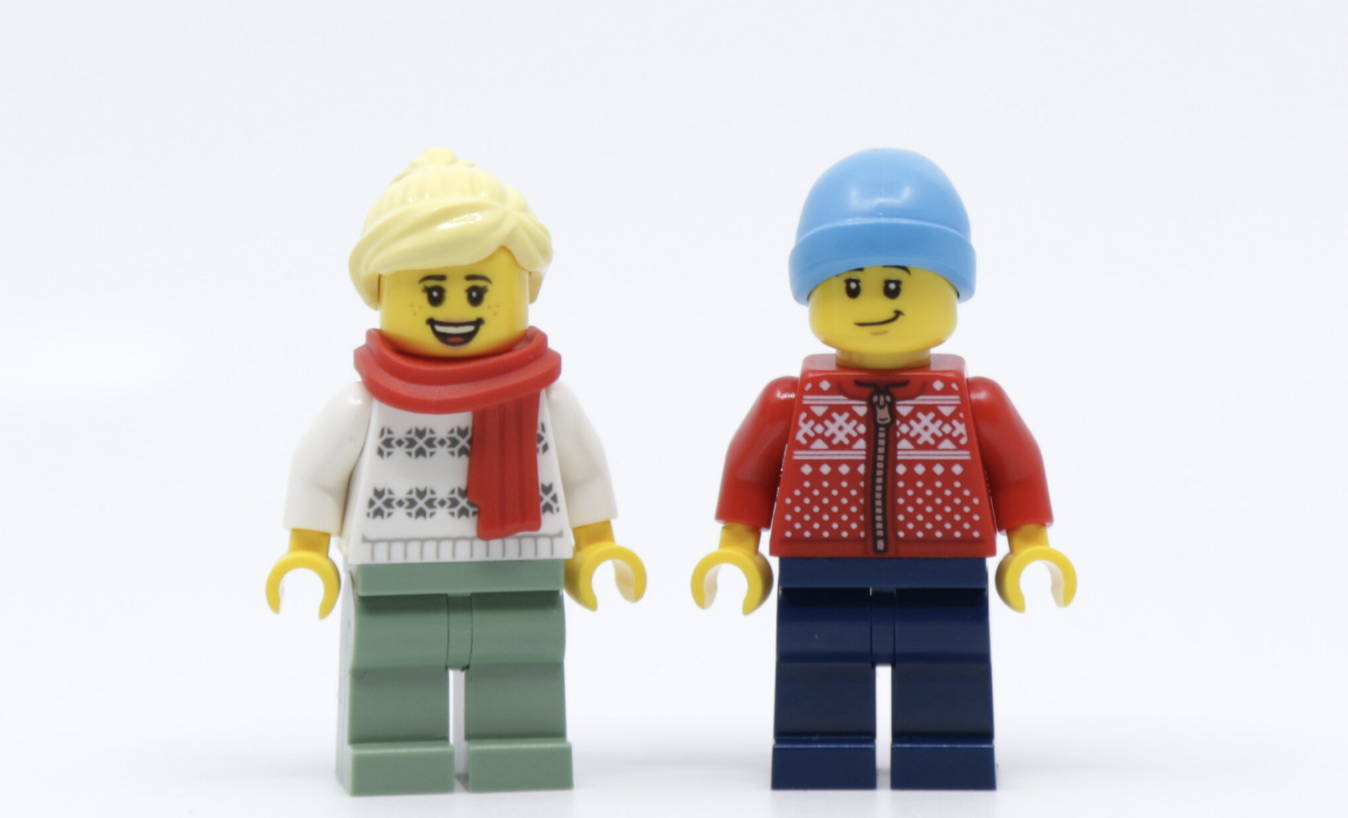 a. Number of pieces and design

With 304 pieces, the Lego Ice Skating Rink 40416 provides a decent value for its price point. While it may not offer the same level of complexity and size as larger sets, it makes up for it with its well-thought-out design and attention to detail. The set's ability to capture the essence of winter in a small package is commendable.
b. Compatibility with other LEGO sets and themes
This set is part of the Lego Winter Village subtheme, making it a perfect addition to the Winter Village collection or any Lego winter-themed display. Its compatibility with other sets in the same theme allows for expansion and customization, providing even more value for those who want to build a winter wonderland.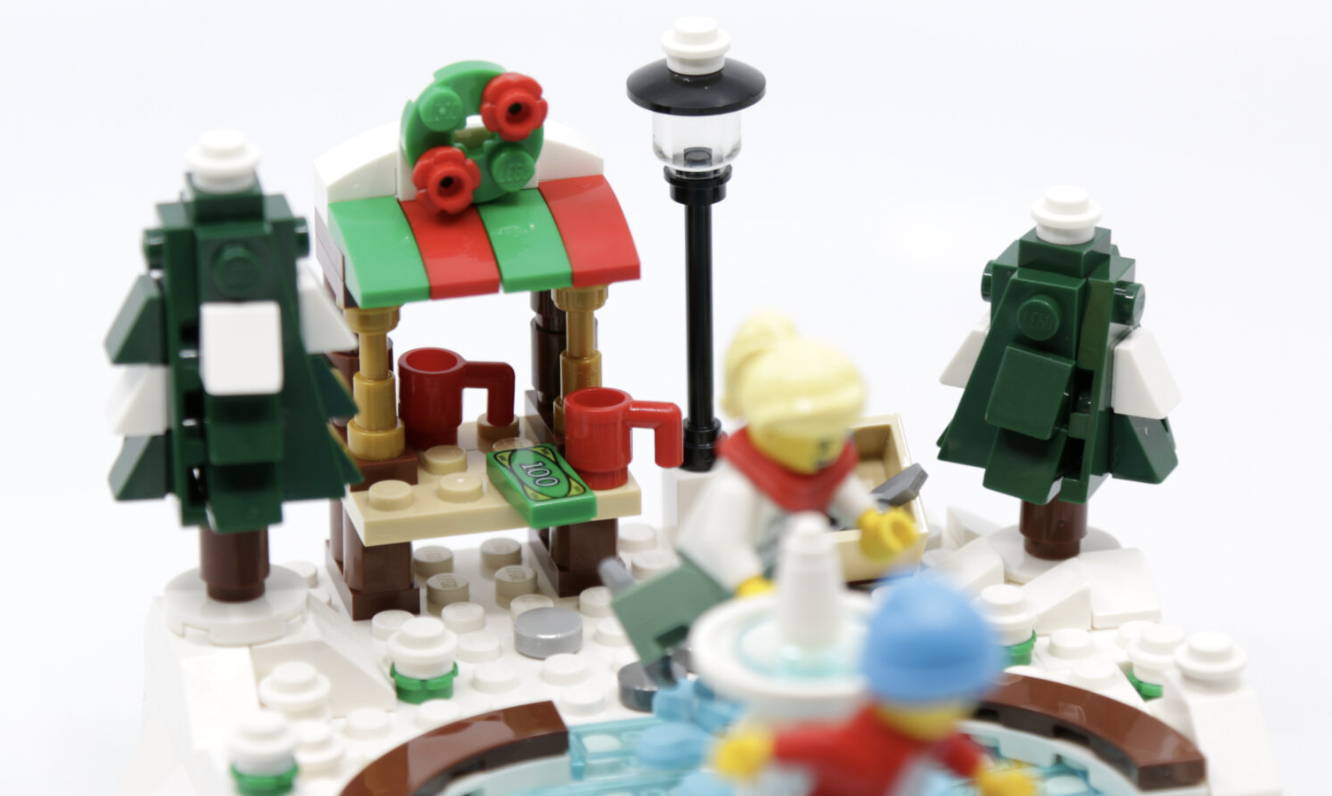 a. Pros

• Charming winter scene with excellent attention to detail.
• Easy-to-follow instructions suitable for builders of all ages.
• Interactive features encourage creative play and storytelling.
• Compatible with other Lego Winter Village sets.
• Provides good value for the price.
b. Cons
• Limited in terms of size and complexity for advanced builders.
• Some may find the set's piece count insufficient for its price.
Final Thoughts and Recommendations
a. Summary of the set's appeal

The Lego Ice Skating Rink 40416 is a delightful addition to the Lego Winter Village theme. Its charming design, easy building experience, and interactive features make it an ideal choice for children and families looking to bring a touch of winter magic to their Lego collection. While it may not offer the complexity of larger sets, its value lies in its ability to spark imagination and creativity.
b. Target audience and overall value
This set is perfect for children aged 7 and above who enjoy both building and imaginative play. Adult Lego enthusiasts with a soft spot for winter scenes will also appreciate its charm. Its reasonable price and compatibility with other Winter Village sets make it a valuable addition to any Lego collection. So, if you're looking for a small but enchanting winter-themed Lego set, the Lego Ice Skating Rink 40416 is a cool choice that will warm your heart with its festive spirit.
Light Kit for Ice Skating Rink 40416 by Game of Bricks
The world of ice skating is often associated with twinkling lights, beautiful ambiance, and a mesmerizing setting that enchants onlookers. To bring this magical aura to miniature ice skating setups, Game of Bricks has introduced the Light Kit for Ice Skating Rink 40416. It promises to transform the appearance of your setup with just a few tweaks. But does it deliver? Let's dive in.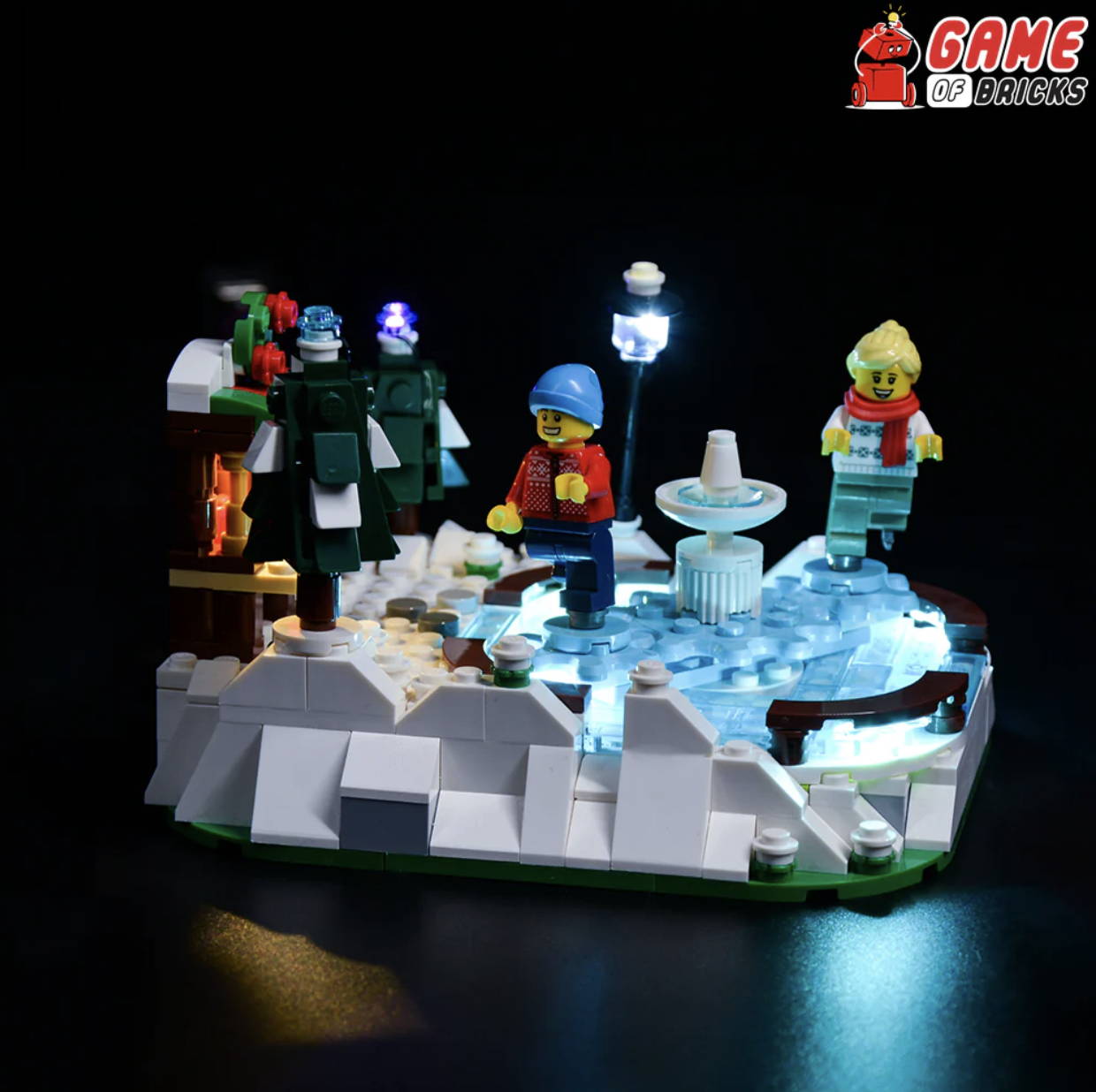 Easy Installation
One of the primary concerns many users have with such kits is the installation process. No one wants to deal with a complex system that takes hours to figure out. Fortunately, the Light Kit by Game of Bricks makes it a breeze. It comes with a clear instruction manual that guides users step by step, ensuring even those with little to no technical knowledge can fit the lights without much hassle. The connectors are intuitively designed, and there's no need for soldering or wiring.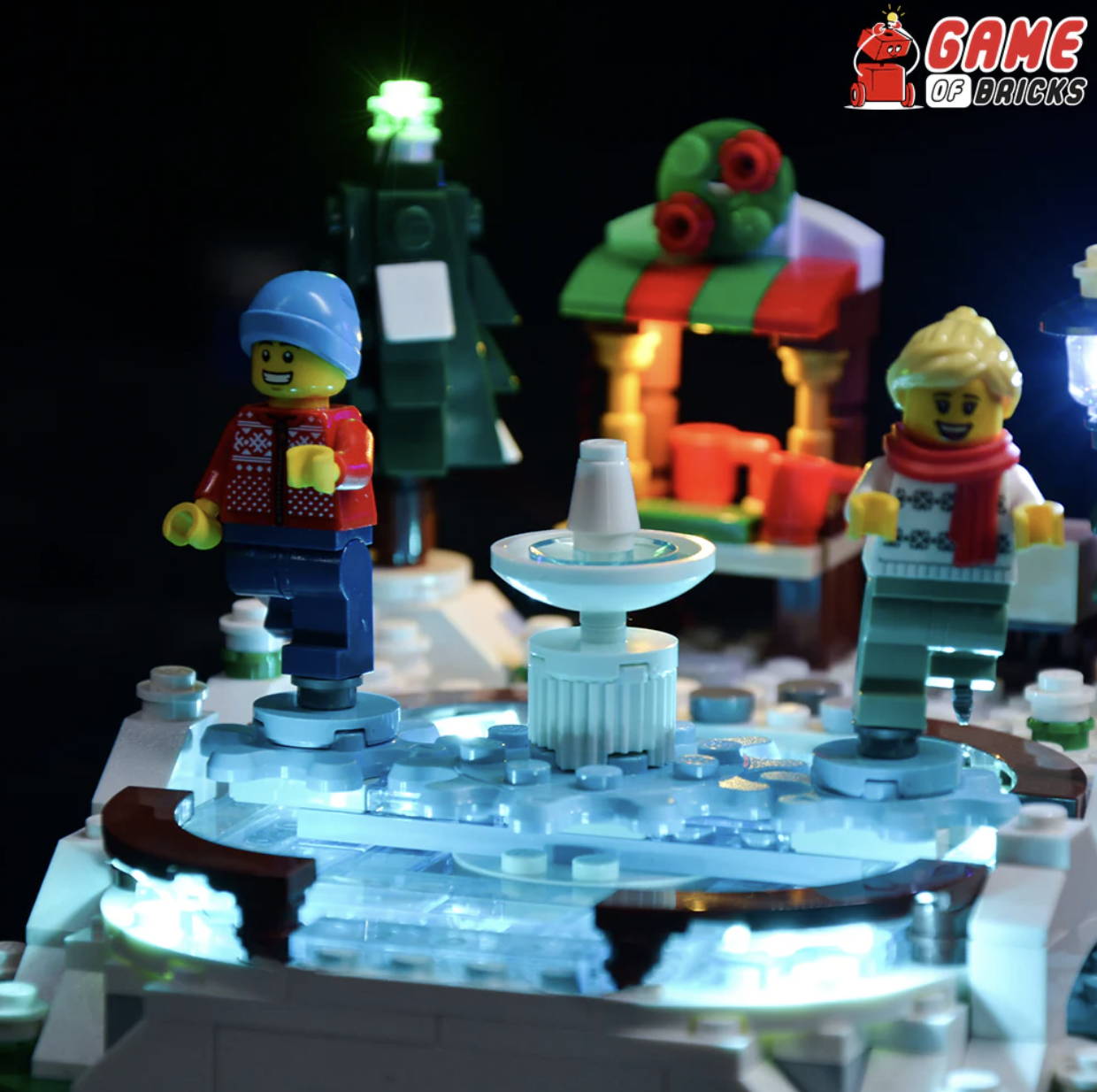 Enhanced Details
Once installed, the difference is immediate and breathtaking. The Light Kit accentuates the intricate details of the ice skating rink setup. Each light source is meticulously designed to cast a delicate glow, illuminating every nook and cranny. This not only brings life to the setup but also elevates its overall aesthetics. Whether it's a gentle shimmer on the ice or the sparkle in a skater's costume, the attention to detail is remarkable.
Customizable

A unique feature of the Game of Bricks Light Kit is its customization options. Users are not restricted to a single lighting pattern or color. There are multiple settings to experiment with, allowing for various ambiance effects depending on the mood or occasion. Whether you want a serene, soft glow or a vibrant, festive twinkle, the control is in your hands.

Durability

Durability is a key concern, especially for collectors and enthusiasts who want their setups to last. Game of Bricks has made this kit with longevity in mind. The LED lights are of high quality, ensuring they won't burn out quickly. Moreover, the connectors and wiring are robust, minimizing the risk of accidental breakages. With proper care, this Light Kit promises to be a long-lasting addition to your collection.
Minor Downsides

No product is without its flaws, and the Light Kit for Ice Skating Rink 40416 is no exception. Some users might find the brightness levels a bit overpowering, especially in smaller display areas. It would have been beneficial to have a dimmer function integrated for those who prefer subtler lighting effects. Additionally, while the instruction manual is clear for the most part, some illustrations might be slightly confusing for first-timers.
In summary, the Light Kit for Ice Skating Rink 40416 by Game of Bricks is a worthy investment for anyone looking to bring a touch of magic to their setup. It effortlessly combines ease of installation with stunning detail enhancement, all while allowing users the flexibility to customize as per their preference. While there are minor downsides to consider, they don't overshadow the numerous benefits this kit offers.
If you're looking to transform your ice skating rink into a radiant masterpiece, this Light Kit might just be the perfect addition you've been searching for. It not only breathes life into your setup but also ensures it becomes the centerpiece of any display, captivating all who lay eyes on it.
---