Best Disney-Themed LEGO Sets.
By

Eve Alessa Arevalo
/
March 06, 2023
Are you a fan of Disney Lego-themed sets and you are looking for something special to get yourself or for someone who is a fan of Disney World? Well look no further this article is meant to show you the best Disney-themed Lego sets that are perfect for display or a nice gift for someone special.


1. Moana's Wayfinding Boat.
This is a 321-piece that is made for children over the age of 6 years. Make your children have an adventure of a lifetime with this amazing set. The set features a double-hulled boat that has a shelter that can be removed and placed back in any time with a printed sail, 2 cots, a LEGO dolphin figure, a storage space, 2 LEGO minifigures of Moana, and Sina some other LEGO decorations items to enhance the beauty of this awesome sets. Get your children the LEGO app to guide them to get a view of the already built set. The incredible details of this set make it nice to put on display, it is also the perfect form of displaying creativity where you can let the kids have a perfect time building this wonderful masterpiece, it will help to instill corporations and teamwork among children. This is a great gift to give to someone who is a fan of the movie Moana, perfect for birthday gifts and so much more. The measurement of this set is 19 cm long, 17 cm wide, and 14 cm wide to give a realistic size for children to play with. This set comes with an incredible quality product that can not be compared to the less quality block product that cannot connect and remove back itself. The LEGO products have been crushed, heated, analyze, dropped, and twisted to test the integrity of the safety of the product.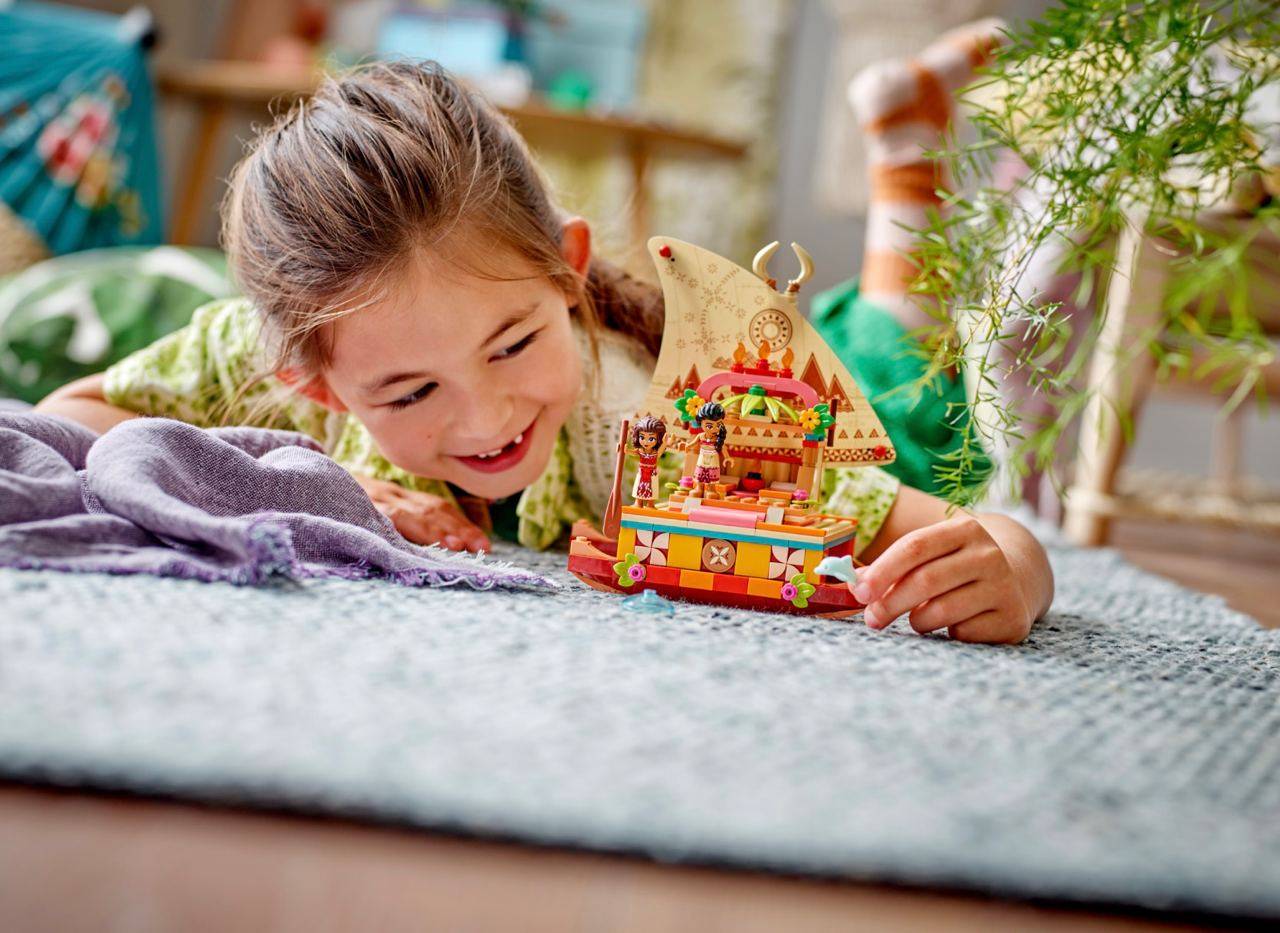 2. Winnie the Pooh.
Have this iconic set with you reminding yourself of how your childhood has been filled with happiness and joy this Disney Winnie the Pooh set has a delightful Recreation of the Winnie-the-Pooh tree and the Magnificent environment of Winnie the Pooh house setting. The LEGO sets to recreate the big oak tree in 100 Ace Hood. It is perfect for spending time with family especially when you're watching the Winnie the Pooh series. Incredible details as seen in this LEGO set show immensely on all the tiny things that can be easily spotted like Winnie the Pooh cuckoo clock, pooh sticks, Winnie the Pooh rebuildable armchair, honeypot elements and so much more. You can also take effect how the bees should react while they are buzzing around d beehive. Let's not also forget the incredible mini figures that come along with this set mini figures like Winnie the Pooh, Rabbit, Piglet, and Tigger that look identical to the original and they all come with their accessories like Winnie the pooh rebuildable red balloon to create a magnificent story that happened in the original series. This would be the perfect gift to give to someone very special and you can have quality time spent building this amazing LEGO piece. You can also put it as a display model that's measurement of 22 cm by 24 cm and 18 cm wide. You can also use this Charming piece is good for a photograph to show your iconic fandom of Winne the pooh. It is a 1265 PC set that comes with a booklet that includes all the details and designs that comes with the instructions on how to build the LEGO piece step by step so that even a beginner in Lego building has confidence in creating their pieces. This Lego set have high-quality standards since 1958 and it is also known for its highest safety measures.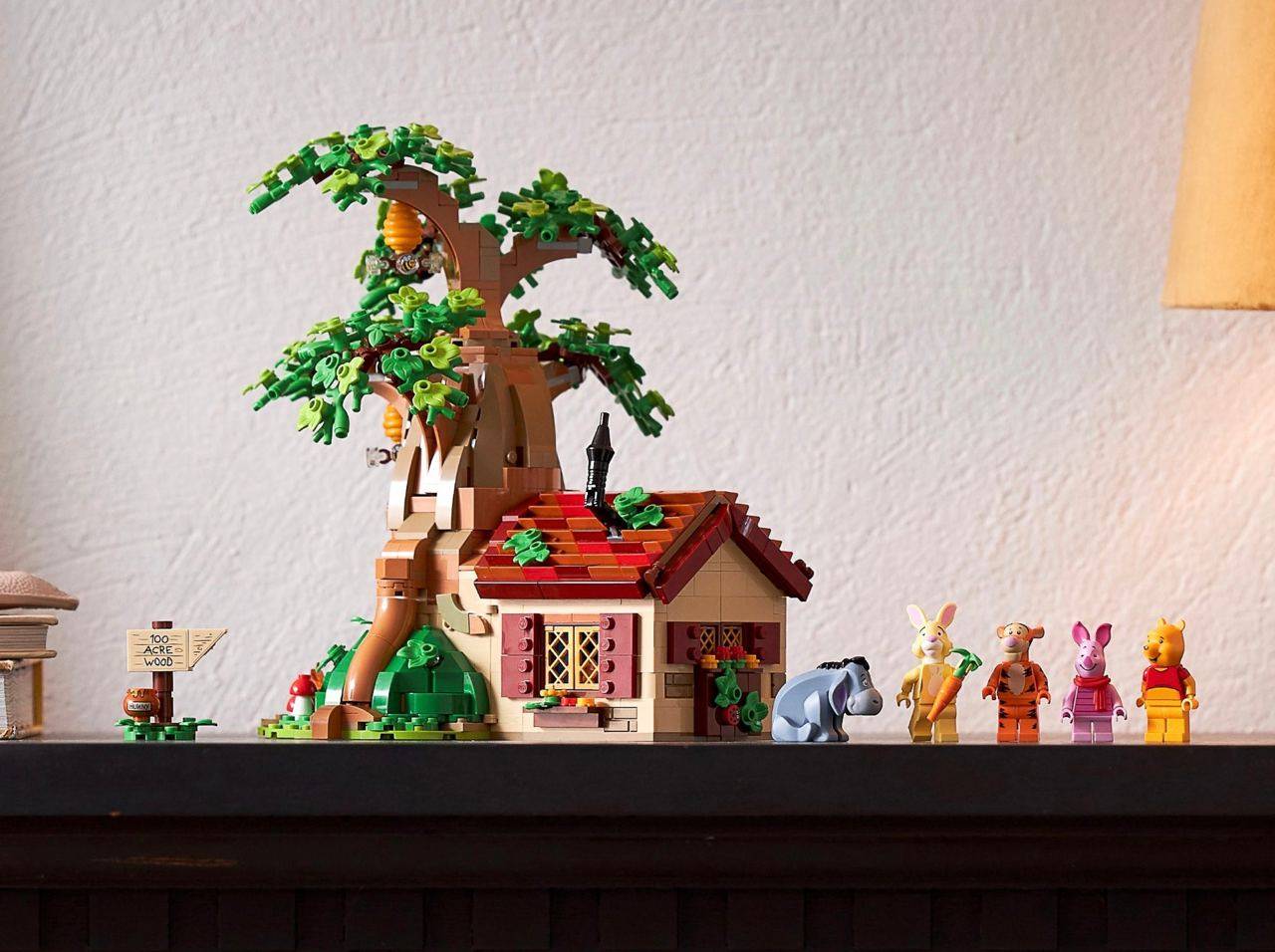 3. Mini Disney Castle
To celebrate Disney Road results 50th anniversary this Lego is a good way to Mark that celebration it is very hard to find LEGO sets and fans of Disney will adore this Lego set as it is a replica of the Disney Kingdom Park at the Cinderella Castle. It has wonderful details of the Castle from the Golden Tower tops to the Blue rooftop cones and a mini figure of Mickey Mouse standing at the side. It is a nice display that can be placed in your house or apartment. It has a very unique style that is very classy full stop this is the perfect gift to give to someone that is a fan of 0Disney park Castle it can be used for the celebration of a holiday or birthday or anniversary. It has a total piece of 567 bricks and has a measurement of 13 cm by 14 cm wide and 21 cm high.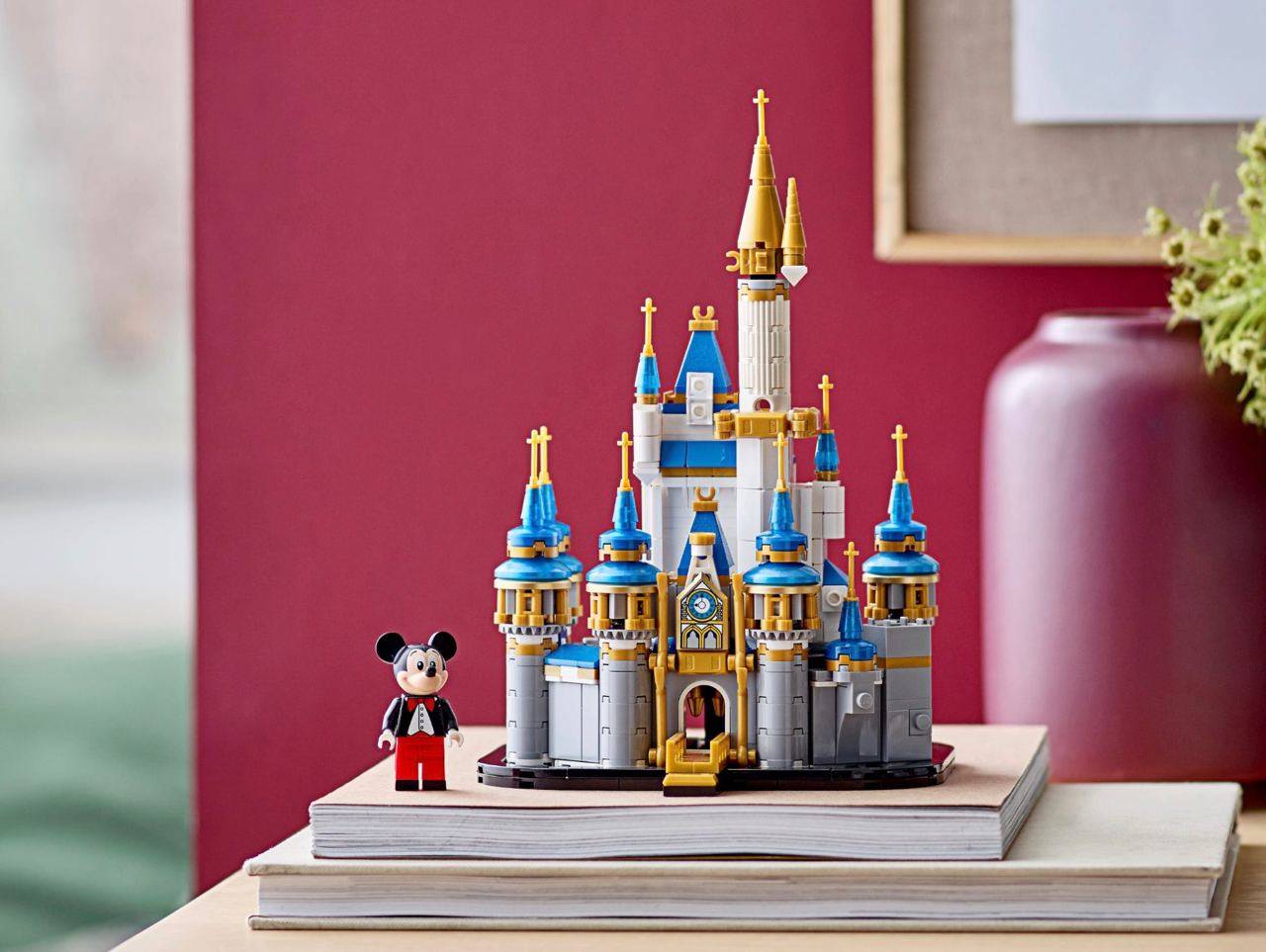 4. The Ice castle from frozen.
This Lego set is suitable for teenagers over the age of 14. It has over 1709 pieces get ready for the ice-chilling adventure where you can enhance your building skills with this adorable and gigantic LEGO piece. This Lego set comes with very noticeable details that can be seen in the movie frozen. This Lego set comes with building instructions that will help you to know how to build the LEGO sets faster it comes with digital building instructions also if you want to use your phone to build a LEGO set. This LEGO piece will make a good building experience for you and your friends or if you want to build It solo you can just watch the frozen movie and enjoy yourself while building the LEGO sets. The building of the ice Castle is very iconic as it has a double side staircase that is curved and leads to the throne room, a gorgeous water fountain, a balcony for Elsa to sing her 'let it go' song, and a gorgeous water fountain. This will make building this Lego set very interesting as it can take hours for you to assemble them all together. The mini figures that are associated with please LEGO set our two Elsa one with her Coronation outfit and the other Who with her iconic outfit, we also have Anna, Olaf, and Kristoff in the set along with 4 LEGO Snowgie figures. This can be an iconic gift to give to someone special on any occasion. The ice Castle is very tall and has a measurement of 65 cm high 35 cm wide and 19 cm deep the perfect size for display in your house and is also a one way to interact and play with your friends and loved ones it can also be a great gift for children and adults alike.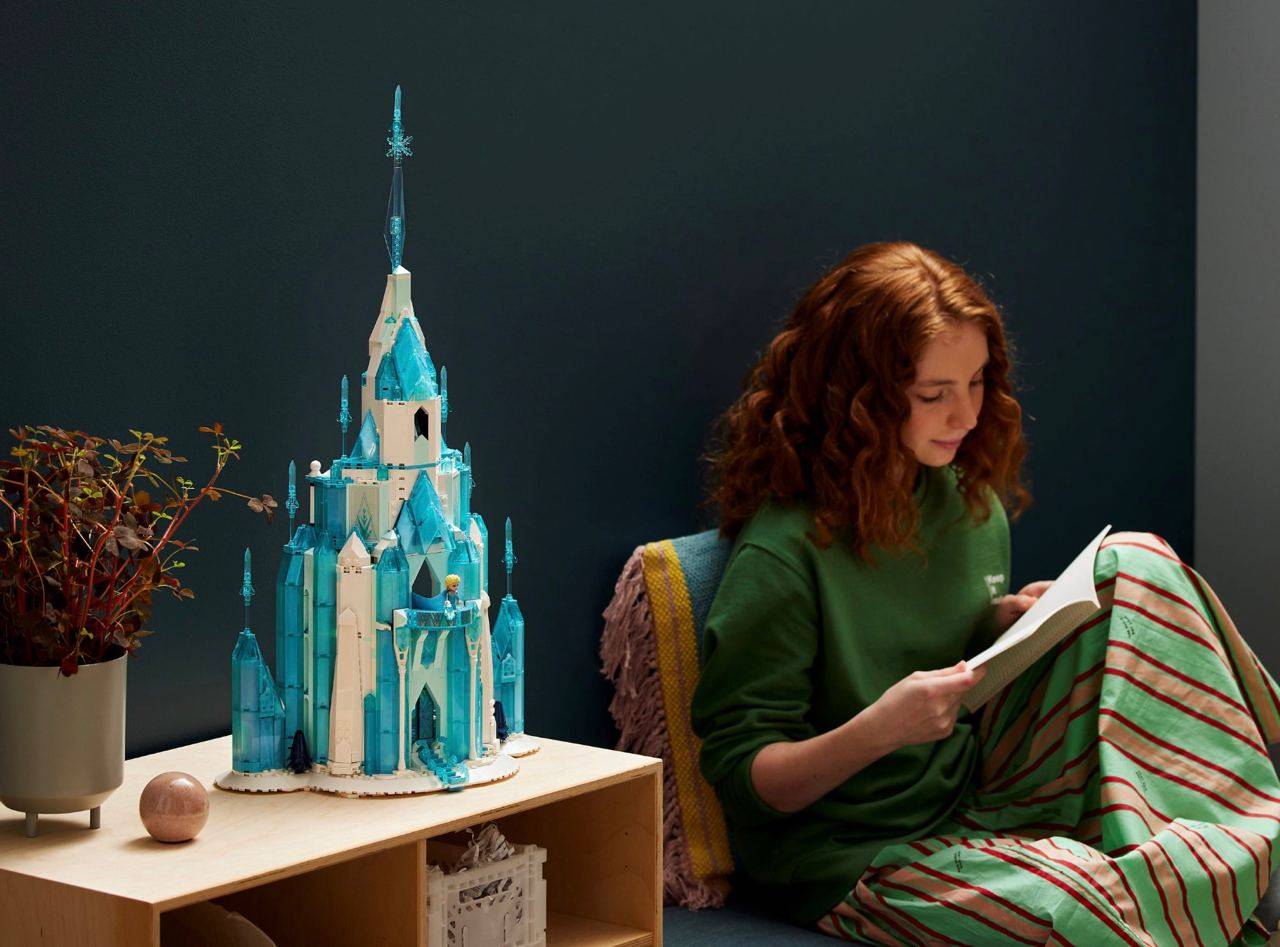 5. Disney 100th Celebration LEGO set.
No children over the age of 10 and up can have an amazing time playing with these gorgeous Gifts. This LEGO set was meant for the celebration of Disney Their earliest creations include a character like Snow White which was the first Disney animated feature film, Oswald the lucky rabbit who is Disney's first character, Mickey Mouse who was Disney's first animated character, and Tinkerbell who are the first Disney mascots. You can this was made with the association of brickheadz and it is a very nice form of display in your house or room they can also be used as a gift to your friends and loved ones that are Disney fans for any occasion or holiday. It has the highest safety standards and top-notch quality standards. It has a total of 501 pieces and all the measurements are 9 cm high while they stand.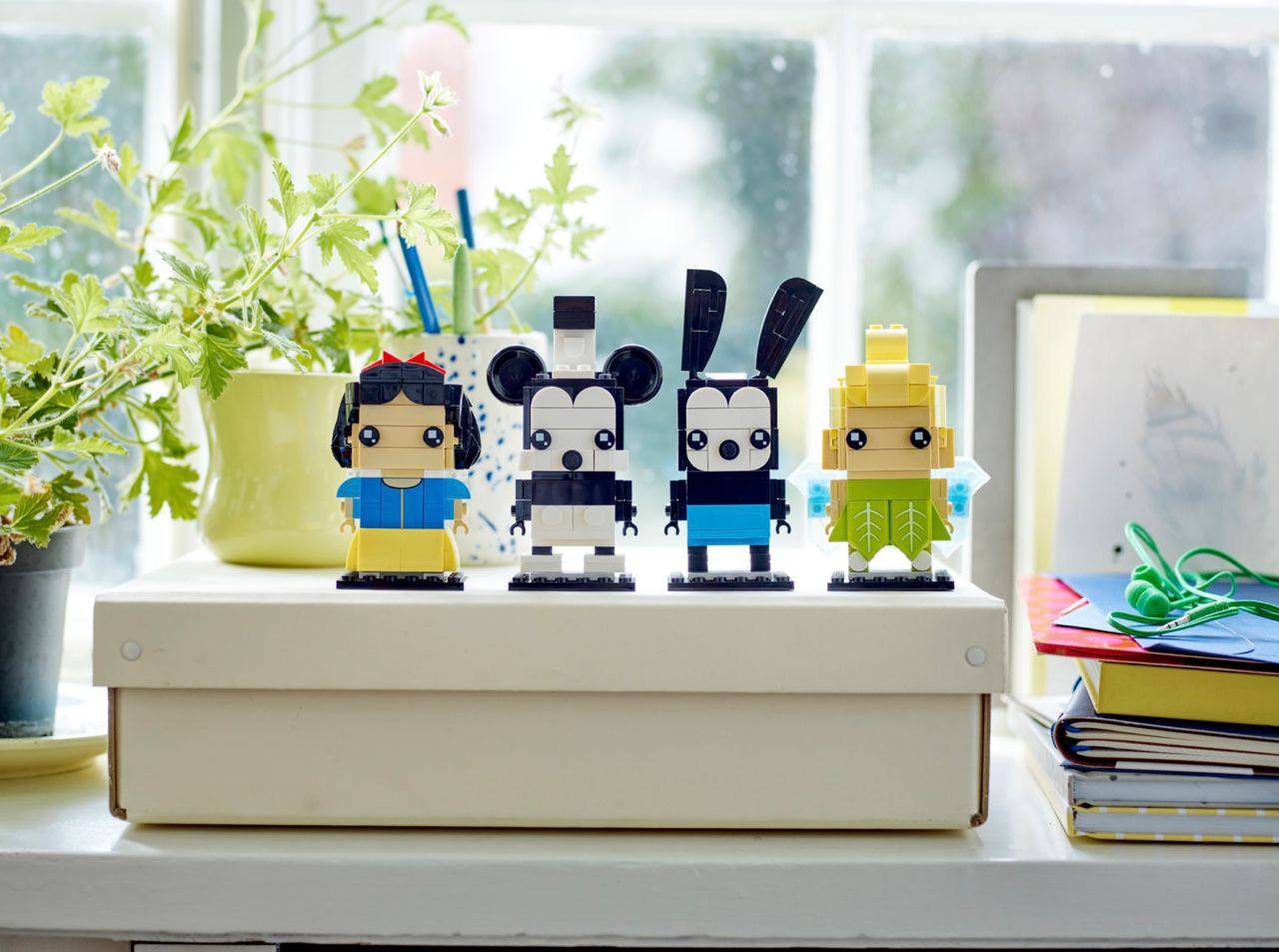 6. Maleficent and Cruella brickheadz LEGO sets.
With an interesting amount of 320 brick pieces the Cruella and maleficent LEGO, brickheadz set is one of the most iconic Lego figures that have ever been seen. They are very much detailed likenesses in Brick form has just an iconic look that cannot be taken away. You can show people that you are a huge fan of the Disney evil villains and explain them in your office or home you can also give it as a form of gift to anyone who is a fan of Cruella or maleficent. And can be given to anybody both young and old. There are also LEGO instructions that can be used to build the piece on a step-by-step basis this comes with an image to visualize the model while building. Cruella's height in standing is 8 cm and maleficent is 9 cm high.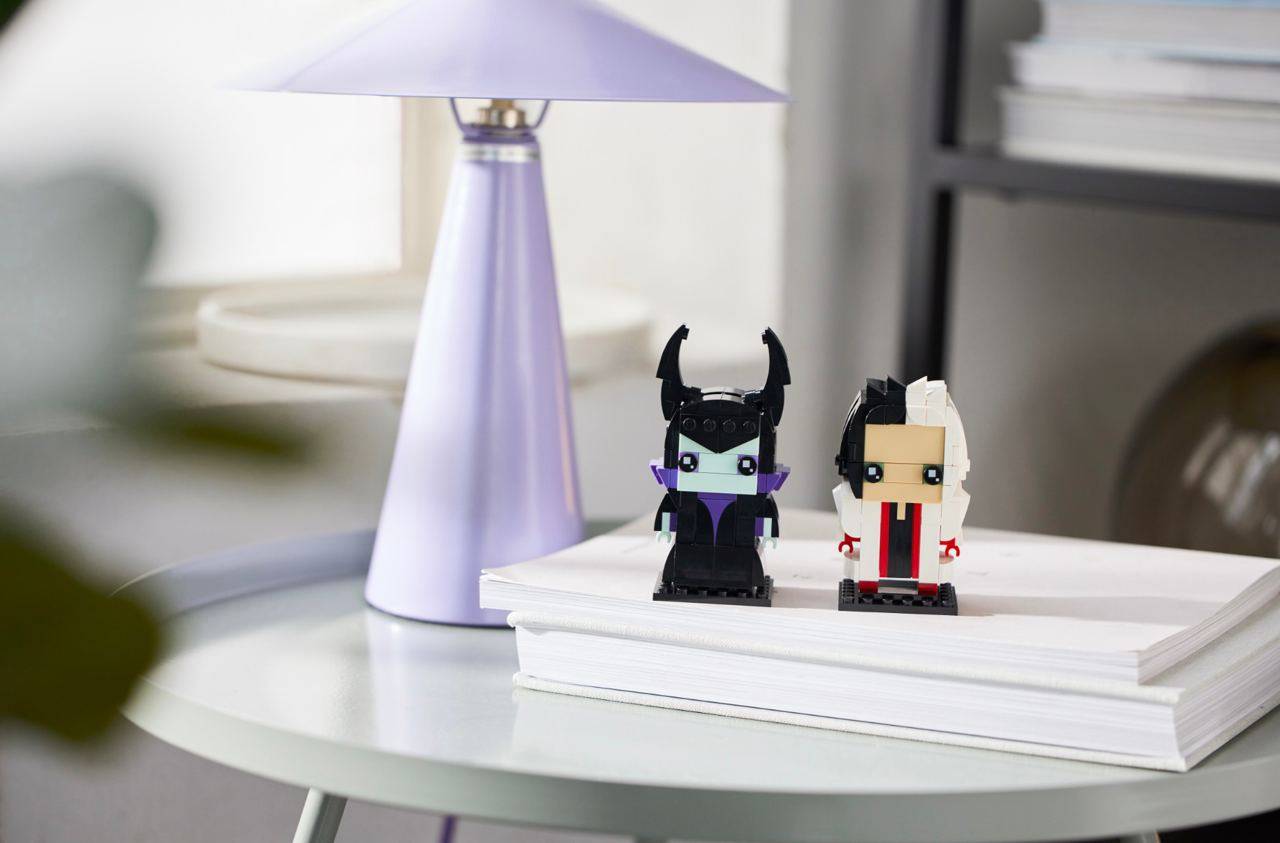 7. Goofy and Pluto LEGO set.
This is one of the collections of Lego brickheadz where you can see the lovable two iconic dogs of Disney which are goofy and Pluto. Goofy is wearing his iconic outfit of a tall green hat, his usual Orange turtleneck sweater and trousers, and Pluto with his lovable color. You can easily use these Lego sets as a form of display and you this amazing work with your friends and loved ones to create lovable memory and share the theory of the two dogs of Disney you can also collect the other collectibles of LEGO brickheadz to accompany Amazing LEGO brickheadz model you can either showcase them on their own or together. It can also be used are the perfect gift for Disney die-hard fans. Goofy has a measurement of 8 cm tall and Pluto has a measurement of 5 cm tall in feet is a total of 214 pieces of LEGO bricks that engages kids to play and are used for display.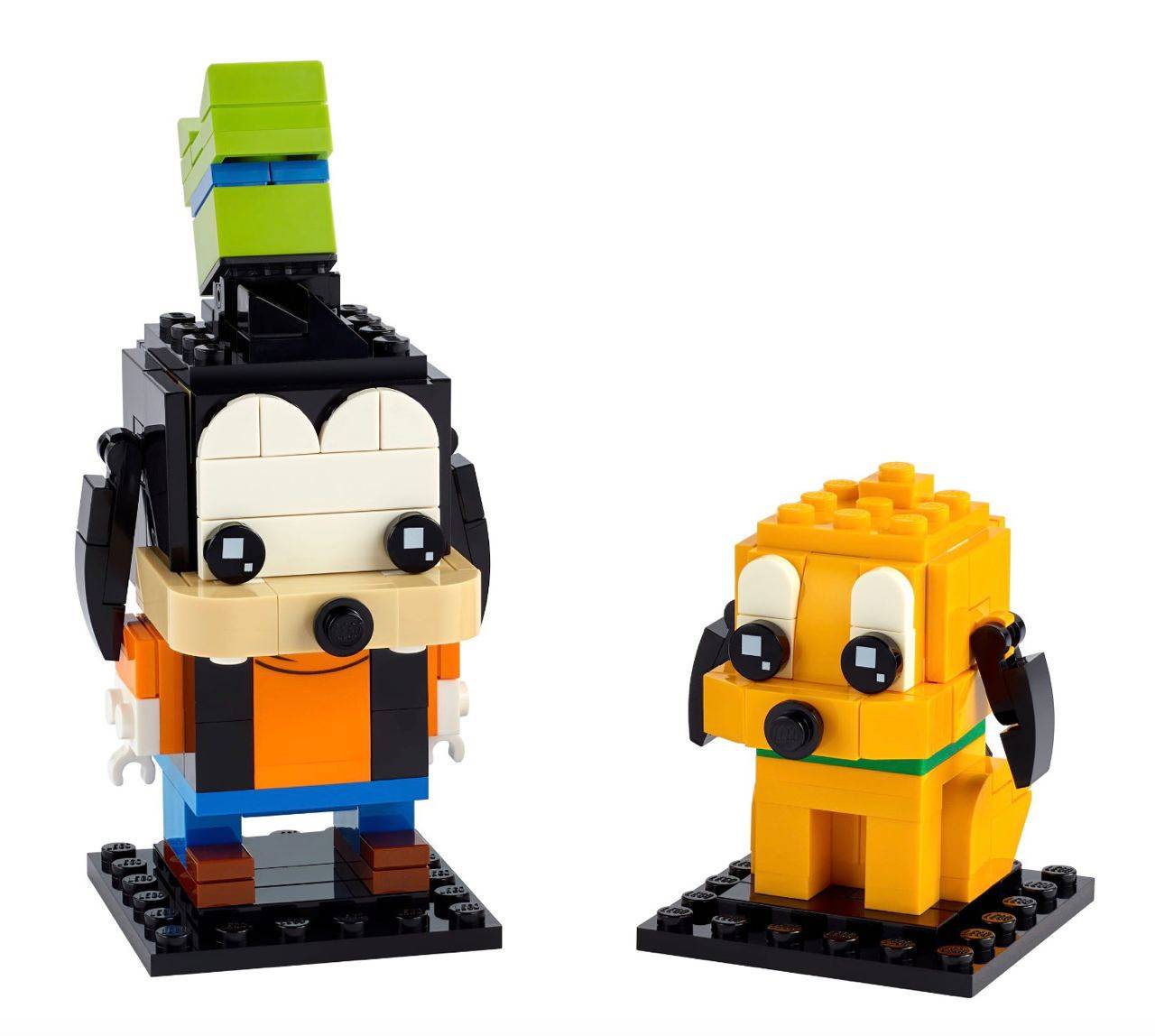 8. The Madrigal House Lego Set from Encanto.
This Lego set is made for children over the age of 68 and has a total of 587 pieces it is a replica of the Magical house of the madrigals from the movie Encanto. This Lego set is very colorful a vibrant Style to is that is iconic for their painting look. The house has 3-level features and it comes with a sticker sheet if you want to decorate it there are also instructions for applying painted building. It also comes with in LEGO building app that comes with instructions for a step by step building guidelines you can also use the app to move rotate and zoom the model that is placed on the app to get an easy visualization of the model it will make it even easier for you to build. It also enhances the creative skills of young children that are just starting their LEGO-building skills. You can give this wonderful LEGO set as a gift to someone who enjoyed watching Encanto you can give them for holidays or special occasions like birthdays and anniversaries and so on it is the best gift for any age. This amazing set also comes with adorable Minifigure characters these are two mini-doll figures and one micro doll figure which are Mirabel, Abuela, and Antonio. It also comes with butterflies and other accessories. Just imagine the never-ending fun you can have with this amazing LEGO sets it has a measurement of about 10 cm by 26 cm and is 20 cm wide. This set is a great way to tell stories as it has enough space for the Mini dolls to move around. The toy house has been proven to be of high-quality standards and is tested to be of the safest quality.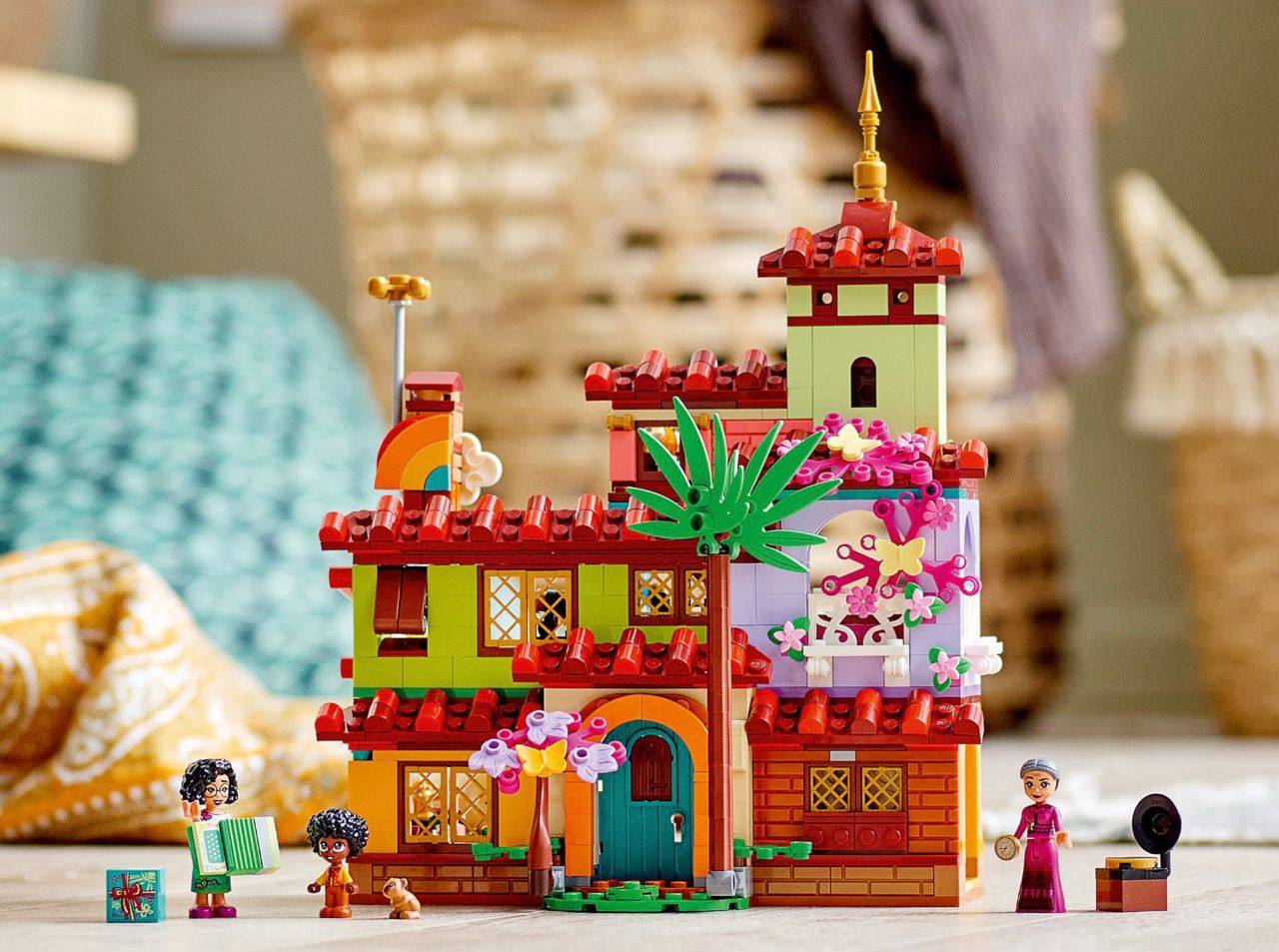 9. Mini Disney The Haunted Mansion.
If you have been to Disney World will know the haunted mansion ride is one of the most iconic rides in Disney World and people who are huge fans of this ride will know how scary and gorgeous it is to look at. This amazing LEGO set has an amazing resemblance to the original haunted mansion and its details are not so far from it. Because some of the interior designs can be visible to look from the back this includes a gallery a dining room a chandelier. This LEGO set also comes with a Minifigure of the Iconic Butler that can be used for display. There are also some paintings that only fans can recognize that is from the hitchhiking ghost the grave keeper and madam Leota. If you want to make someone's day surprise them with this iconic gift and you can even spend time with them building with this Lego set to create wonderful scary memories you can also be used as a nice form of display to show that you are a huge fan of the Disney World rides. It has a measurement of 12 cm wide 12 cm deep and 14 cm high.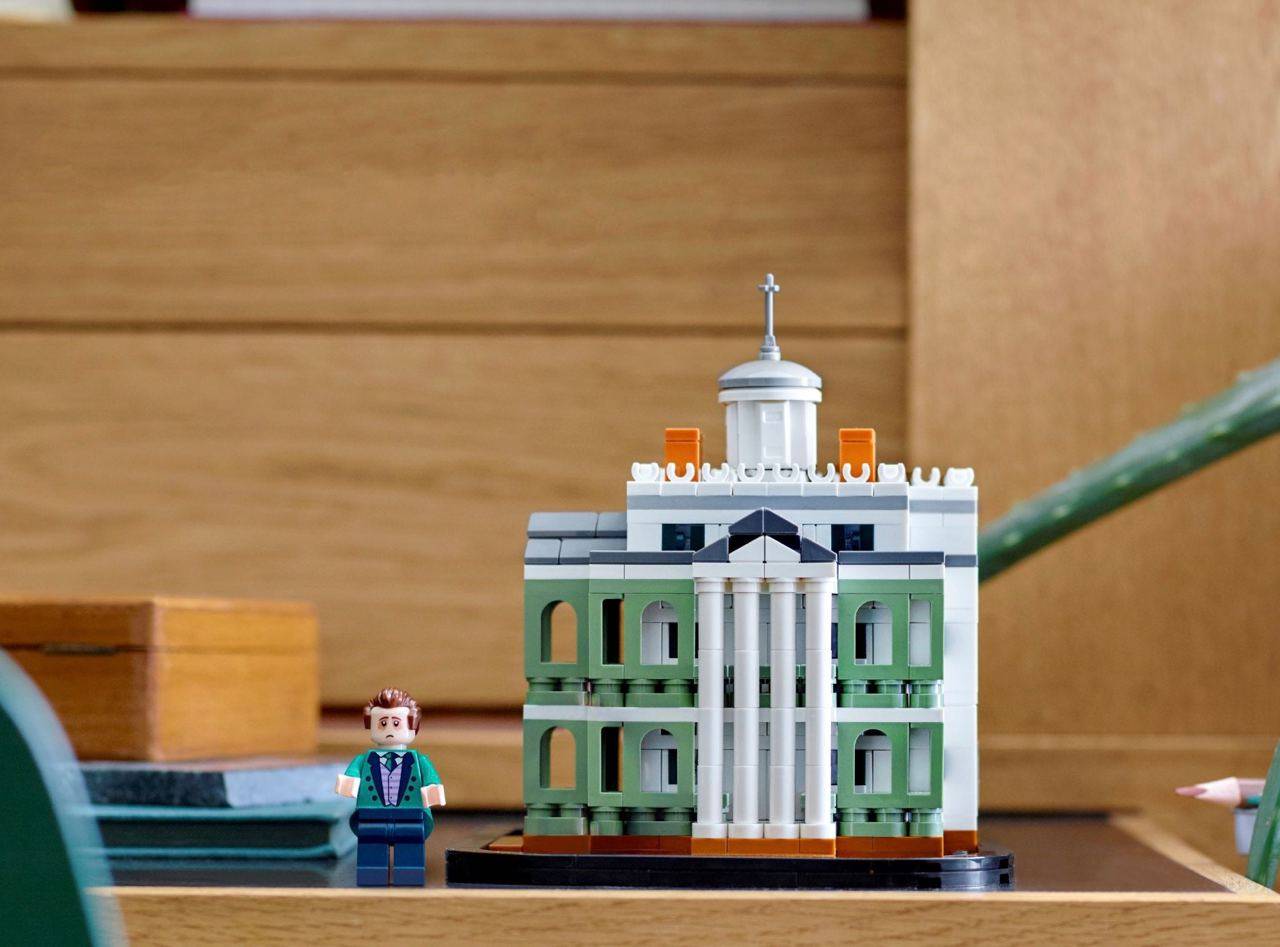 10. Aurora, Merida, and Tiana's Enchanted Creations.
Get ready to be part of this iconic princess adventure as you play with these three wonderful princesses aurora Tiana and Mirelda you can give a child this Amazing gift to make their playtime more interesting the adventure stories are just beginning with this Lego set. The Lego set includes 3 rebuildable toys that have extra function he also comes with a Lego dot bracelet that is made up of ties and three mini-dolls singles that has special diamond dresses. It also has step-by-step guideline and how to build the LEGO sets that are found in the LEGO app which comes help the child visualize the already-made Lego set. Used to help the child to build up their self-esteem as they start building the Lego set and expand their creative skills. And they can use the LEGO sets to keep their pieces of jewelry pencils and all the things that are important to them. You can get order LEGO sets that are Disney-themed and use them for a more interesting place. They said is a total of 558 pieces and its function is unique each of the princesses has special functions like a transforming diamond dress that can store in a mini figure doll and a lot of accessories. This is a great gift to give to children for their birthdays or what are special occasions you can even watch the movies with them as you spend quality time with them building the Lego set. Merida's castle measurements of 9 cm high 9 cm deep and 14 cm wide which makes it easy for children to play with. The Lego set has an incredibly high standard for quality and has gone through several tests to ensure that the safety of our children is assured.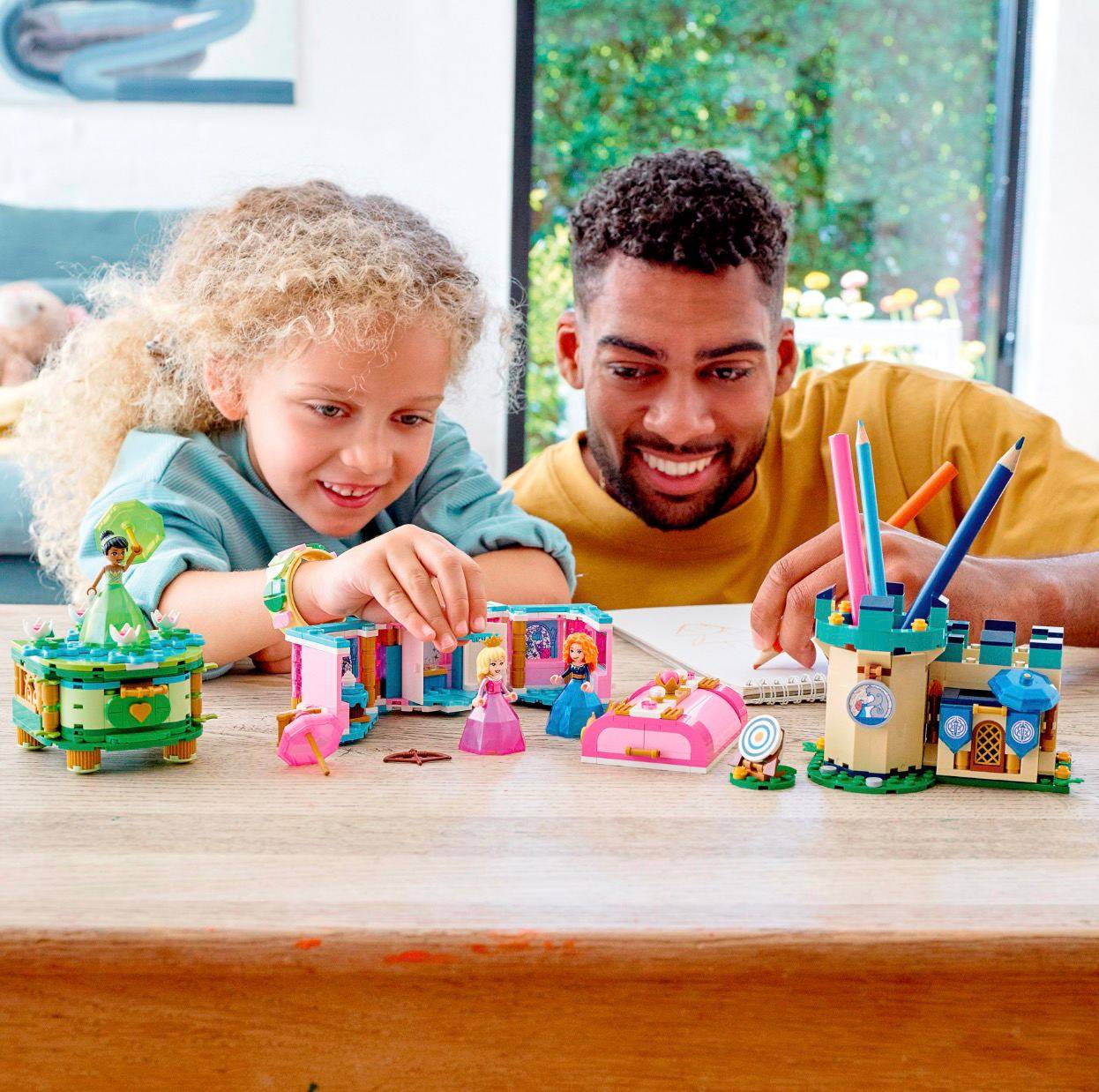 11. Beauty and the beast castle.
This Lego set is meant for children over the age of 6 and it has 505 pieces it a measurement of 27 cm in height and 32 cm wide. It's the classic Tale of Beauty and the Beast where magic and mystery lie this detailed LEGO set is one of the most iconic that have been seen. With the Castle, the Lego set also comes with a printed picture of the instructions and there are also digital instructions that can be found on the Digital app. So that even Young builders will not miss out on this amazing experience. They are amazing mini-doll figures that come with the set like the Beast's head and a prince body and prince's head it also comes with two Belle mini dolls, one has her regular outfit and the other is her in her ball gown outfit, also Philippe so that bell can ride on the horse and they are also six famous Beauty and the Beast characters the site has a feature of numerals fun play that will make the child create their own inspiring story in their imaginative world of adventure and magic. This is a very fun time to play with your friends and loved ones with these incredible LEGO set creates memories and make playtime more fun. It can be a nice gift to give to someone special especially kids on their birthday and other special occasions. The castle also comes with a rotating closet and a spinning dance floor which is cool. The Lego set has high quality and it is very safe to play with.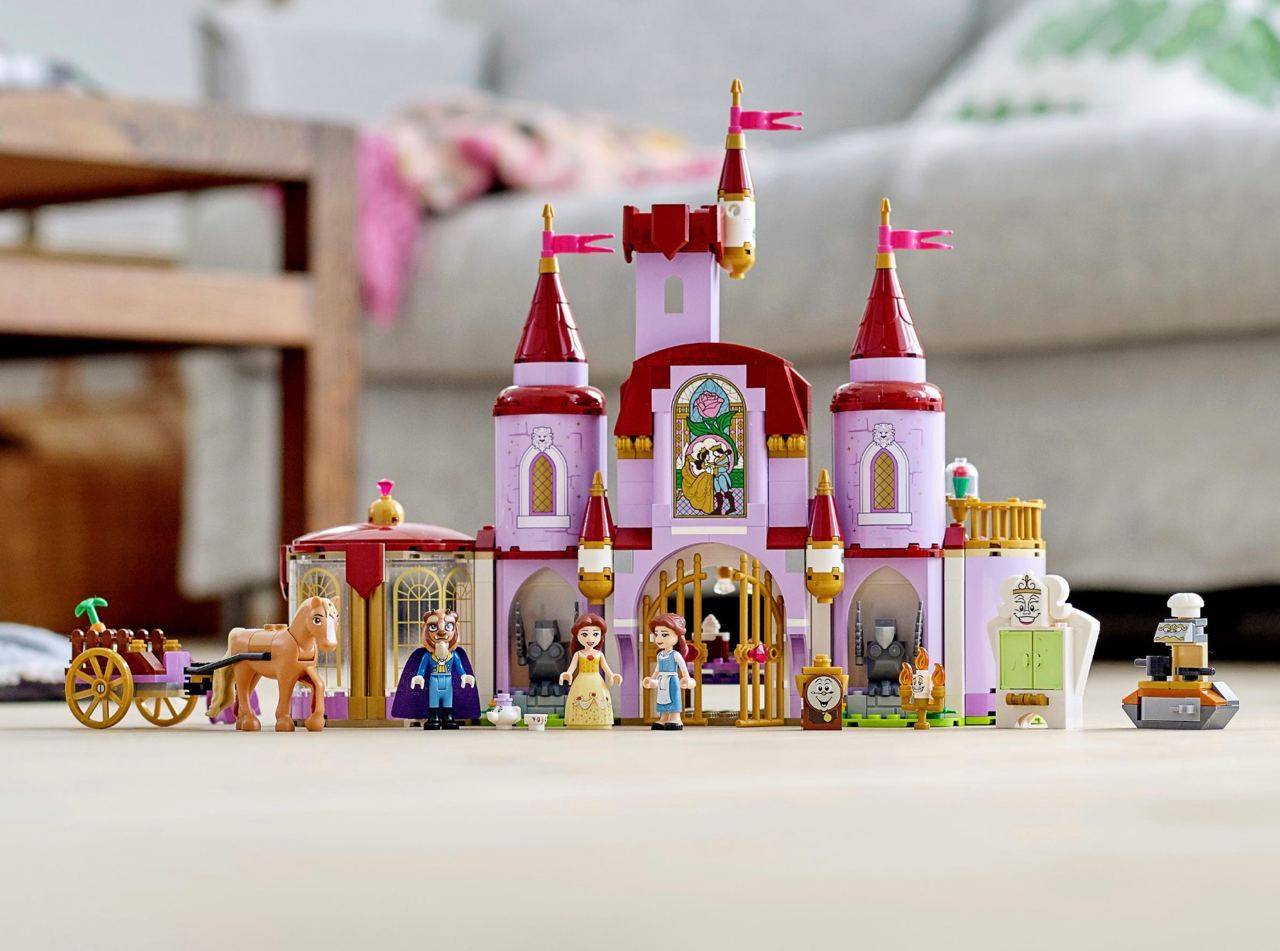 12. The Disney's Castle Lego set.
This Lego set is suitable for adults over the age of 16 and it has 4080 pieces. Let the magical castle of Disney rest in your home this Lego set is very detailed and has a very interesting play experience with satisfaction after building. It comes with a lot of exciting Disney-themed functions and features that can only be found on this Lego Castle. The Disney castle LEGO sets were meant to resemble the classic Walt Disney World Cinderella Castle that is found in Disneyland. All the runs of this Lego set are very accessible and have special features to all of them that were inspired by some Disney movies and animated films that give a never-ending play possibility for anyone willing to have a fun time. The Lego set comes with 5 minifigures which include Daisy with her classic pink skirt Donald Duck in his iconic outfits Mickey Mouse in a tuxedo and Minnie Mouse in a stylishly red dress and also Tinkerbell with skirts wings wig elements with a magic wand. The Disney castle comes with very detailed features like a clock, balconies towels, a very detailed stone bridge, and a Golden spired main tower, and it is just filled with different Disney-inspired elements and features. The first floor of the castle's main building has a manhole that comes with an arched doorway, suits of armor, mosaic floor tiling, a grandfather clock, flower elements in a floor-standing vase, a golden lamp, an ornate chandelier, and a magic carpet. The second floor of the castle's main building has glass case elements blue curtains with curtain poles, and a rose in an ornate buildable candelabra. The building on the third floor Castle is a room filled with books for spells buckets and mops elements and also A Passage to pass through the second floor of the main tower. The council building on the 4th-floor bedroom has very decorative golden headboard elements with a very detailed bed. The main tower of the first-floor kitchen has a stove that is patterned with red brick, a large buildable broom, pots, a workbench, and other food and kitchen elements. The main tower on the second-floor broom has a spinning wheel room on the third floor. The main tower of the fourth floor has a red apple glass vase and a golden mirror while the fifth floor has a window bench and a window that is in a shape of an Arch. Many elements also come with this pack like a golden crown two frogs a fairy tale book a glass slipper fireworks that are fake and so much more have an amazing time buying this as a gift for your family and loved one as you can spend your time telling stories and building this amazing LEGO sets with your family it can also be used as a form of display. Have a fun time increasing your creativity skills as you will learn how to build this amazing set. It has a measurement of about 74 cm high 48 cm wide and 31 cm deep.

13. Disney Mickey mouse and Minnie mouse are buildable Characters.
If you want to have a Disney classic I want to show that you are a huge LEGO fan and also a Disney fan then this is the Lego set for you which gives you a chance to create a classic and iconic Disney couple and help you to display them and bring beauty to your home or office. Improve your building skills and put your mind all Focus on this amazing piece. A fantastic way of looking at this amazing piece is that you can see their classic outfits and design that matches the early designs of Walt Disney Mickey Mouse and Minnie Mouse you can also put Minnie Mouse and Mickey Mouse in unique poses after building them. The Lego set also comes with different features like a photo album, a camera, a vintage guitar, and a tripod so that they can take photos of themselves while having an adventure of their lives. Take some quality time with your friends and family or you can build this LEGO piece alone, either way, if you want to build this LEGO piece it is for sure that you will have a nice time building it you can also put this Lego sets with parts of your LEGO Disney collections. You can also give this amazing piece to someone who is special and is a huge fan of Disney Pop Culture art and design lover. The details on this species are very accurate. Do you have a measurement of 36 cm high for Mickey and 35 cm high for Minnie Mouse? This Legos product is made of high quality and it can be detached and put back together with his it is also a safety product as it has been tested numerous times.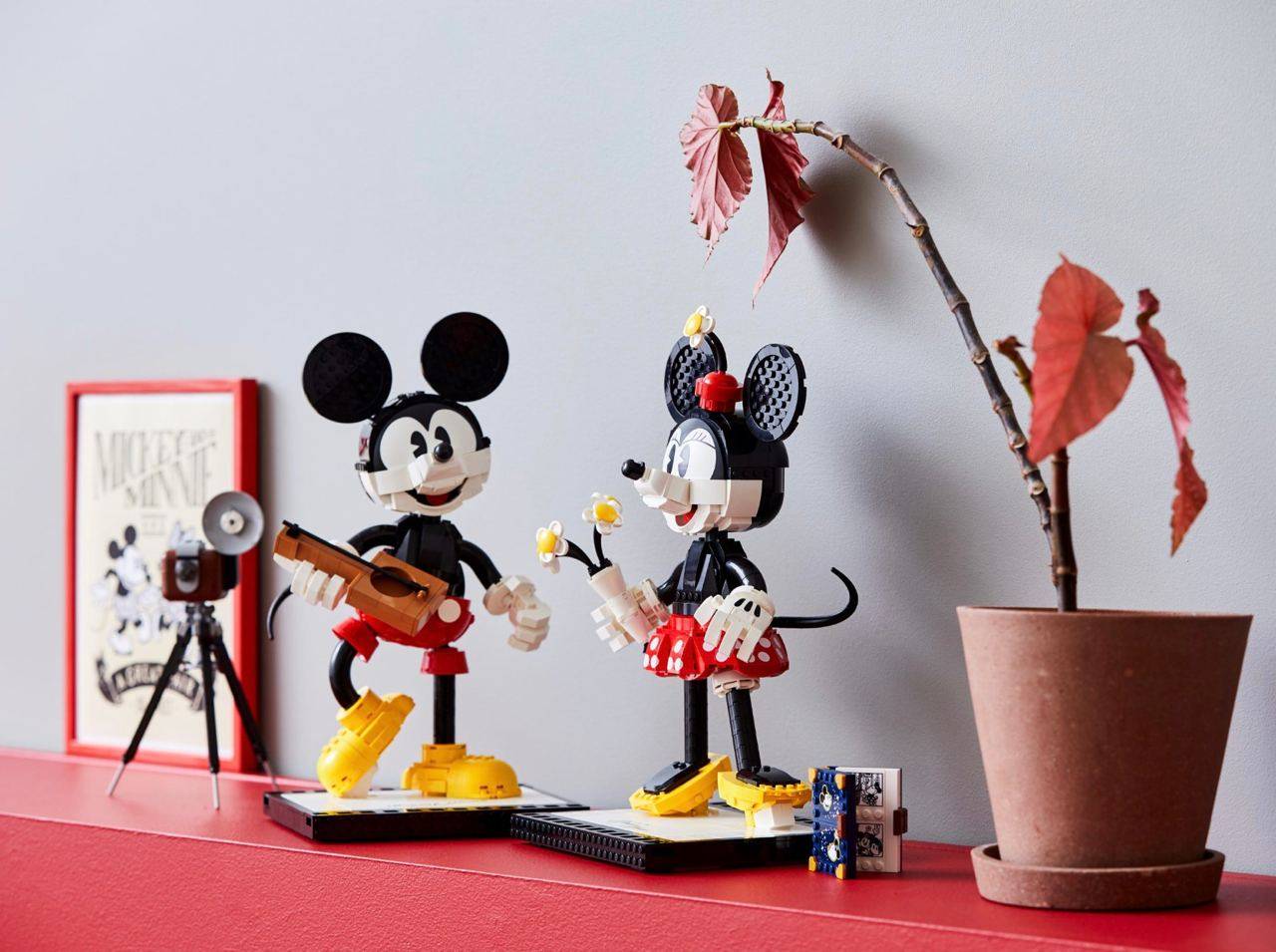 14. Eve and Wall-e LEGO set.
This LEGO set is meant for children over the age of 10 it amounts to over 155 pieces of bricks. There is nothing more classic than the captivating movie of WALL-E and Eve this is from the Lego brickheadz. Two of these LEGO pieces are very much the two models of the original Wall-E and Eve you can keep both of them as a form of display in your house and it is very satisfying to Build Together with your family and loved ones or you can build it by yourself at home alone. The Lego set also comes with tiny plant elements that are placed on Wall-e hand. WALL-E's body and eyes are made up of stickers. It is a nice and thoughtful gift to give to someone special or a fan of the WALL-E movie. WALL-E has a measurement of 5 cm high and Eve has a measurement of 8 cm high.