An Icon Reimagined: LEGO Land Rover Defender 42110
By

Eve Alessa Arevalo
/
July 07, 2023
Few things can inspire childhood nostalgia like the fusion of two timeless classics - LEGO and Land Rover. The Land Rover Defender 42110 is an amazing addition to the LEGO Technic lineup that brilliantly captures the rugged charm and versatility of the real-life 4x4. With its impressive detailing and immersive build process, this 2,573-piece set provides an enriching experience for any LEGO enthusiast, irrespective of age.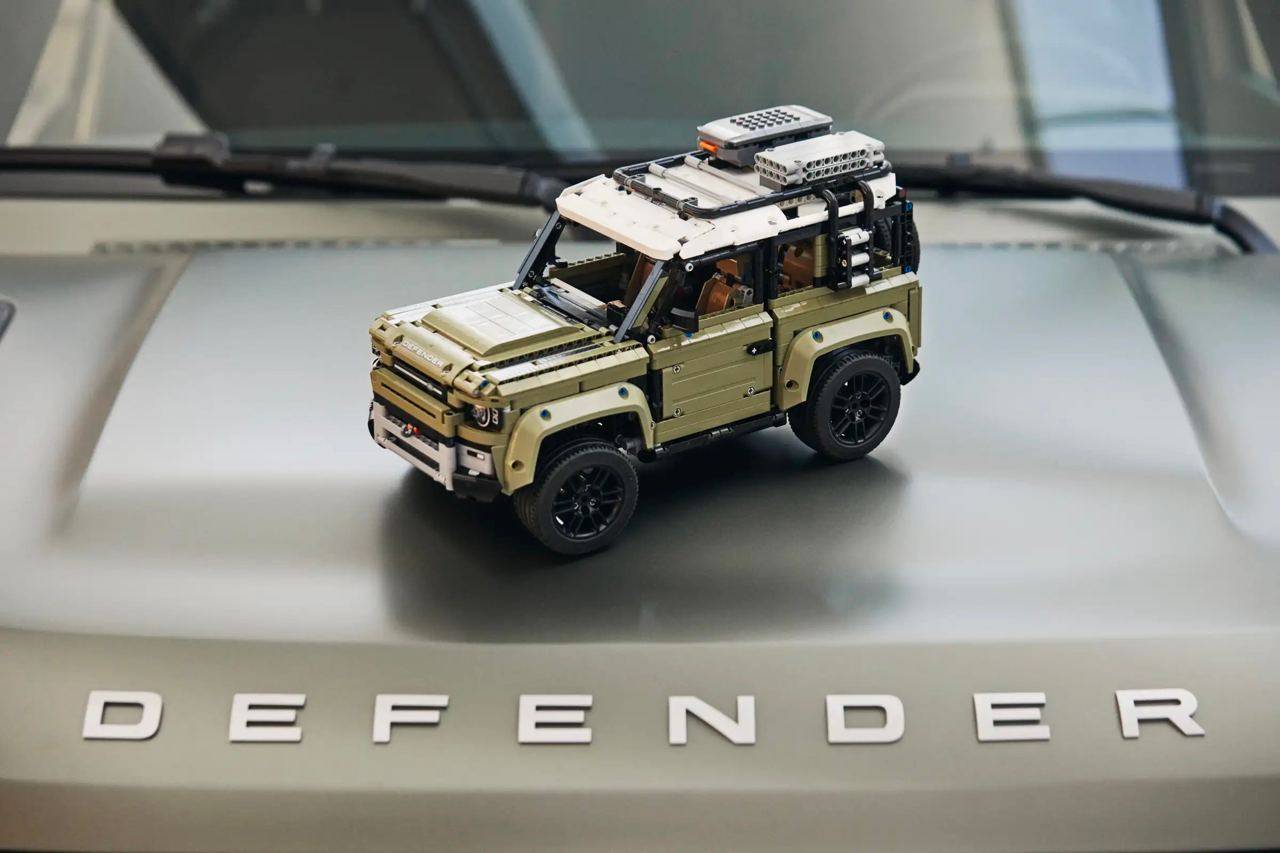 Main Components or Areas

The model's design is remarkable. The attention to detail is striking, from the functioning steering and detailed in-line six-cylinder engine to the working winch at the front. The LEGO Land Rover Defender 42110 consists of several main areas: the chassis, the bodywork, the interior, and the engine bay. There is a working four-speed sequential gearbox, and the bodywork reflects the rugged aesthetic of the actual Land Rover Defender.
Minifigures

This model, being part of the Technic range, doesn't come with any minifigures. The emphasis here is more on mechanical functionality and scale-model realism than on character-driven play.
Accessories and Decorations
Despite the absence of minifigures, the set is enriched with accessories such as a removable roof rack with storage box, pannier, ladder, and traction mats. The olive-green, grey, and black color scheme, combined with the detailed decals, adds to the visual appeal of the set.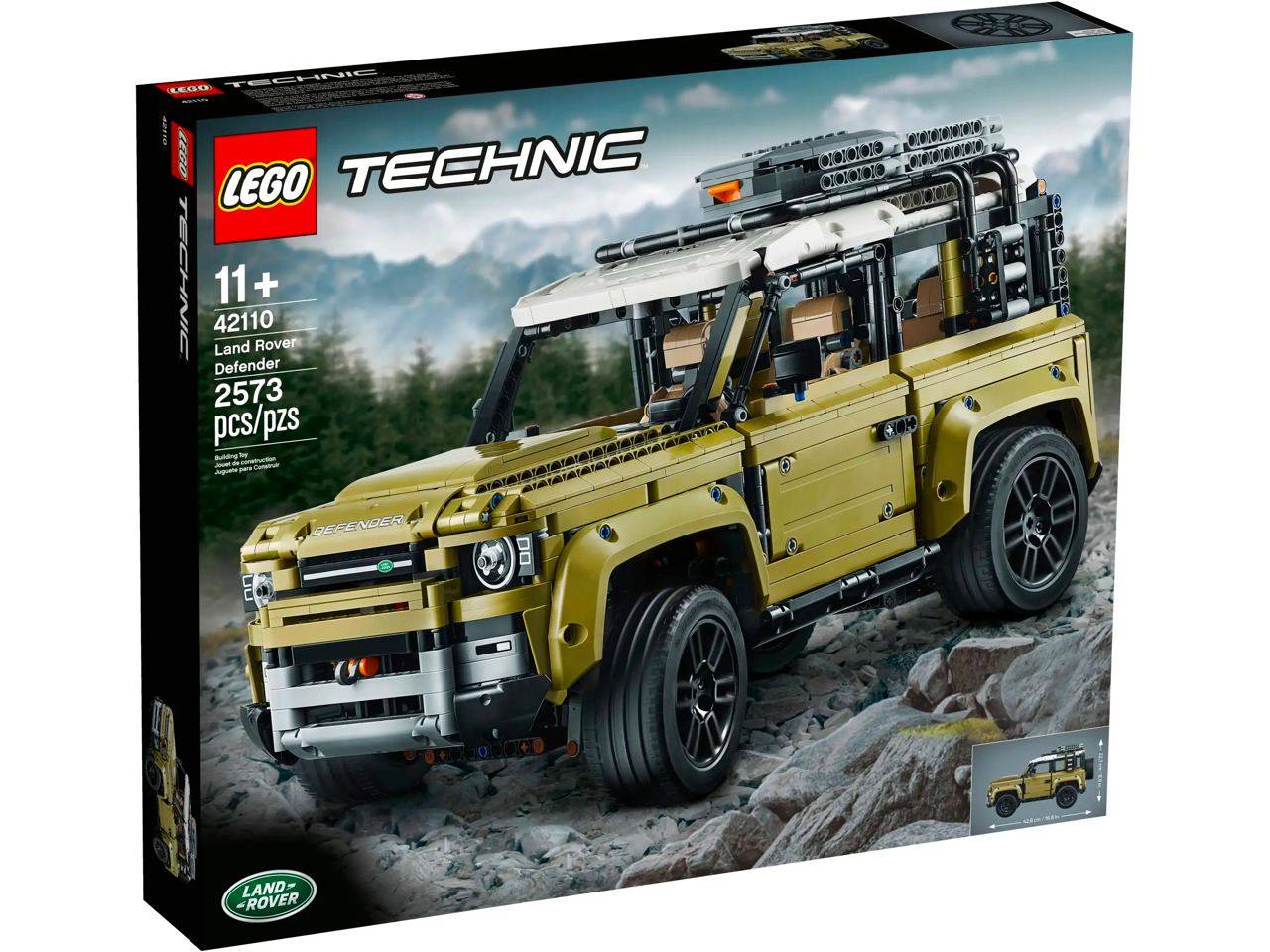 Complexity and Engagement

Assembling the Land Rover Defender 42110 is a fulfilling endeavor. The complexity of the build, meant for ages 11 and up, ensures an engaging process that can span hours or days, depending on one's pace. The satisfaction derived from seeing the interlocking pieces gradually take the shape of this iconic vehicle is deeply gratifying.
Instruction Manual and Building Process
The instruction manual is comprehensive and user-friendly, guiding builders through each step clearly. There is an impressive degree of engineering involved, particularly when assembling the functional gearbox and intricate suspension system. This serves as a fantastic opportunity to understand basic principles of mechanics and engineering.
Playability and Entertainment Value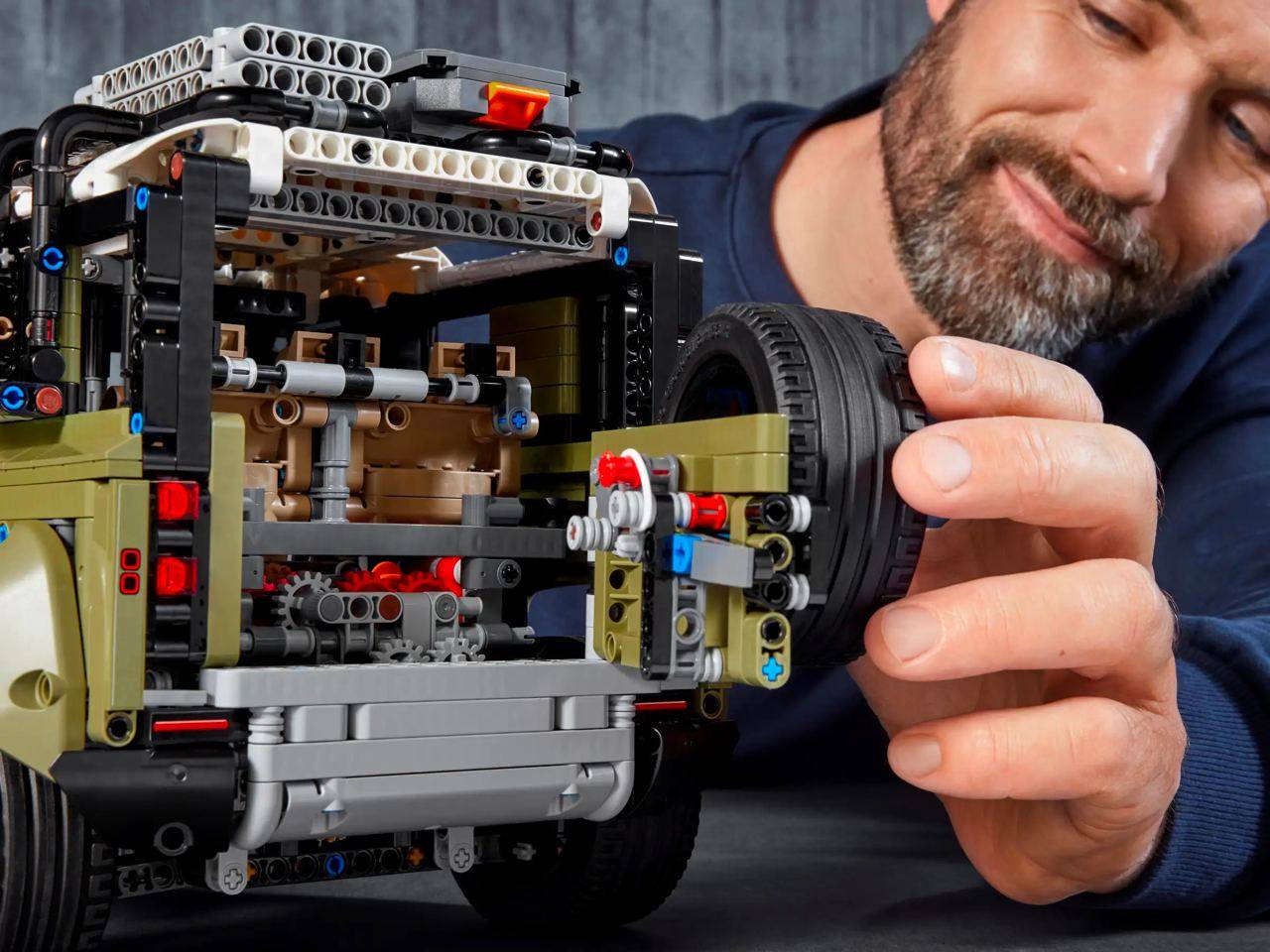 Interactive Features

The LEGO Land Rover Defender 42110 shines in terms of interactive features. The fully independent suspension, four-wheel drive with three differentials, and the working winch augment the playability factor. Moreover, the model's hood opens to reveal a detailed engine with moving pistons, adding to the authenticity of the experience.
Opportunities for Imaginative Play and Storytelling
Though the set is designed with a display focus, it offers ample scope for imaginative play. The functional aspects, coupled with the rugged design, lend themselves to a variety of adventure-based narratives, even without minifigures. Kids and adults alike can create elaborate off-road escapades or exhibit it as a testament to the world of automotive engineering.
Section 4: Value for Money
Number of Pieces and Design
With a count of 2,573 pieces and the resultant hours of immersive building, the Land Rover Defender 42110 offers excellent value. The high level of detail in the design, coupled with the functional mechanics, justify its price tag.
Compatibility with Other LEGO Sets and Themes
While the Technic range is somewhat distinct from traditional LEGO, there are possibilities for integration with other sets for creative builders. This set can add a unique touch to a cityscape, or serve as a rugged vehicle in a variety of themed settings.
Pros and Cons
Pros
The LEGO Land Rover Defender 42110 impresses with its intricate details and interactive elements, like a fully working transmission, steering, and suspension. It provides an engaging and educational building experience, making it both a wonderful display piece and a source of adventurous play. Moreover, the high piece count and prolonged build time offer considerable value for money.
Cons
Despite its many strengths, the Land Rover Defender 42110 is not without a few drawbacks. The absence of any minifigures could be a disappointment for some LEGO fans, especially those who prefer character-based play. The complex build may also pose a challenge for younger or less experienced builders. Lastly, as part of the Technic line, its compatibility with traditional LEGO sets is limited.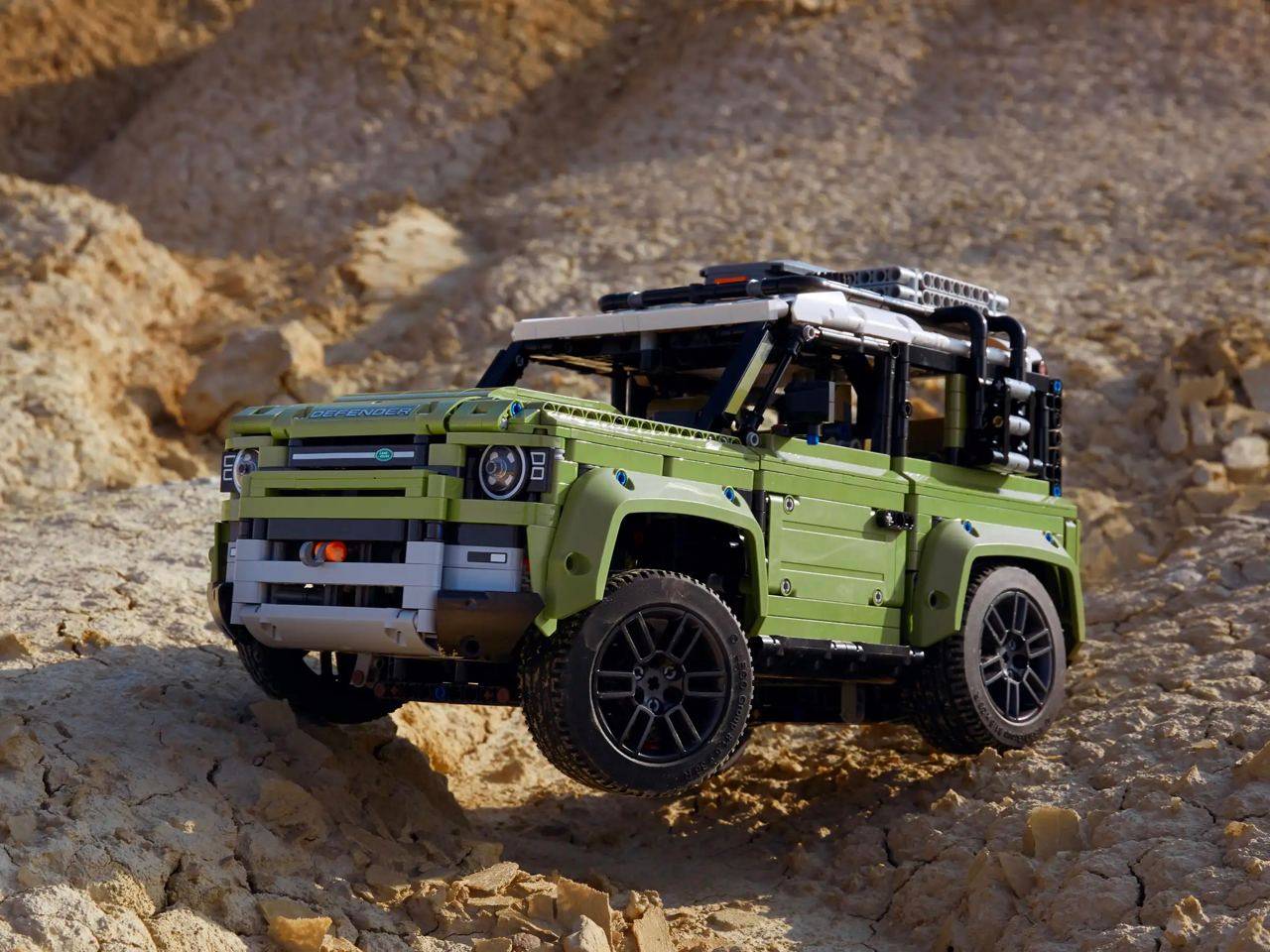 Final Thoughts and Recommendations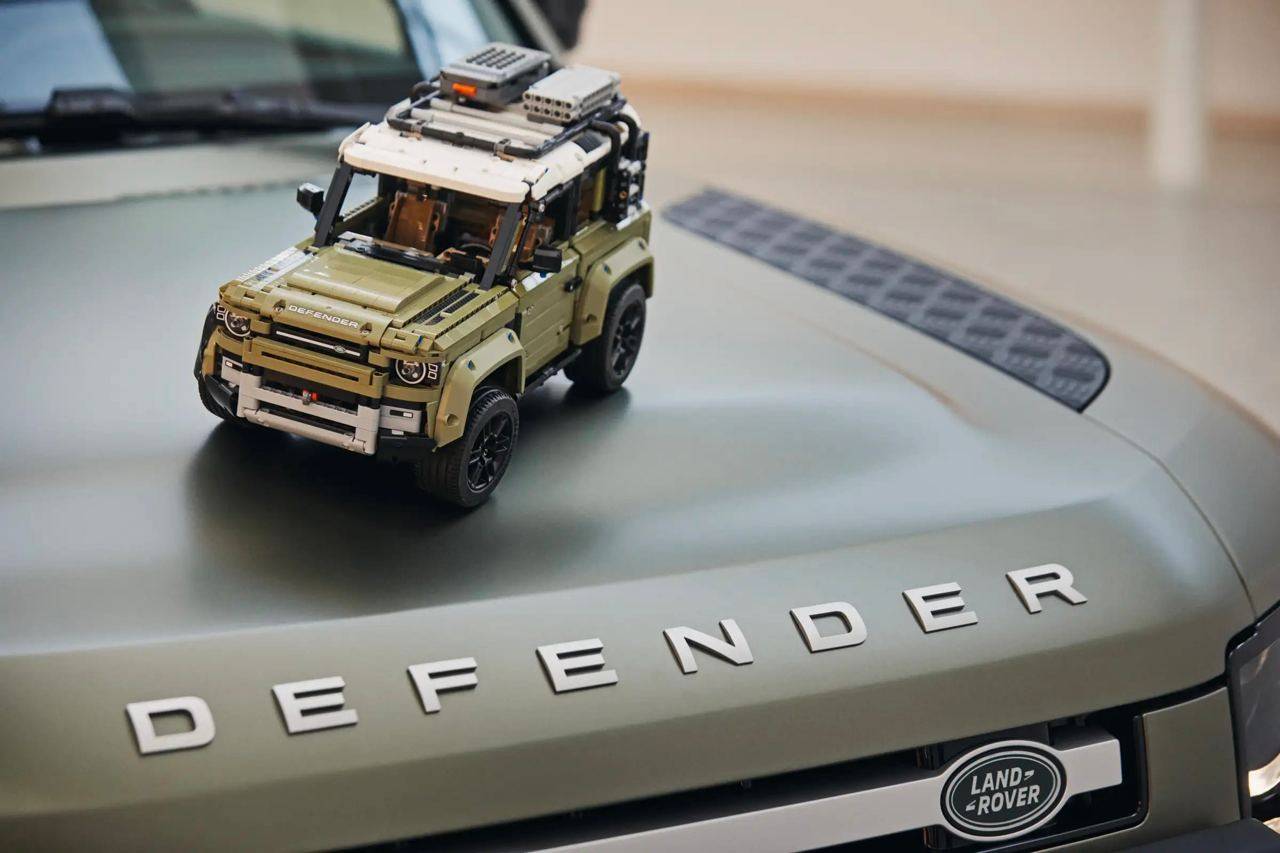 Summary of the Set's Appeal

The LEGO Land Rover Defender 42110 is a splendid ode to one of the world's most iconic vehicles. With its remarkable level of detail, functional mechanics, and immersive build process, it delivers a satisfying experience for builders and collectors alike. Though it may have a few minor cons, the overall appeal of the set is undeniable.
Target Audience and Overall Value
The Land Rover Defender 42110 is ideally suited for LEGO Technic fans, automotive enthusiasts, and builders looking for a challenging, engaging, and rewarding project. Though its complexity may not make it suitable for younger children, it provides an excellent educational opportunity for older kids and a nostalgic trip down memory lane for adults.
In terms of value, the set is well worth the investment. It offers hours of immersive building, functional mechanics, and a beautifully detailed model to display. The Land Rover Defender 42110 is a testament to the creativity, innovation, and enduring appeal of LEGO, making it a must-have for any fan.
In conclusion, if you're a LEGO enthusiast seeking a challenging and rewarding building experience, or a Land Rover fan wishing to own a scaled-down model of this iconic vehicle, the LEGO Land Rover Defender 42110 comes highly recommended. Its stunning design, coupled with impressive functionality and a substantial piece count, make it a delightful addition to any LEGO collection.
Upgrade Your Land Rover Defender 42110 with Game of Bricks Light Kit: A Review
The Land Rover Defender 42110 is a remarkable LEGO Technic set that captures the essence of adventure and ruggedness. However, for those seeking to elevate their experience even further, the Game of Bricks Light Kit offers an enticing solution. In this review, we will explore the installation process, enhanced details, customizability, durability, minor downsides, and ultimately, whether this light kit is a worthwhile addition to your Land Rover Defender.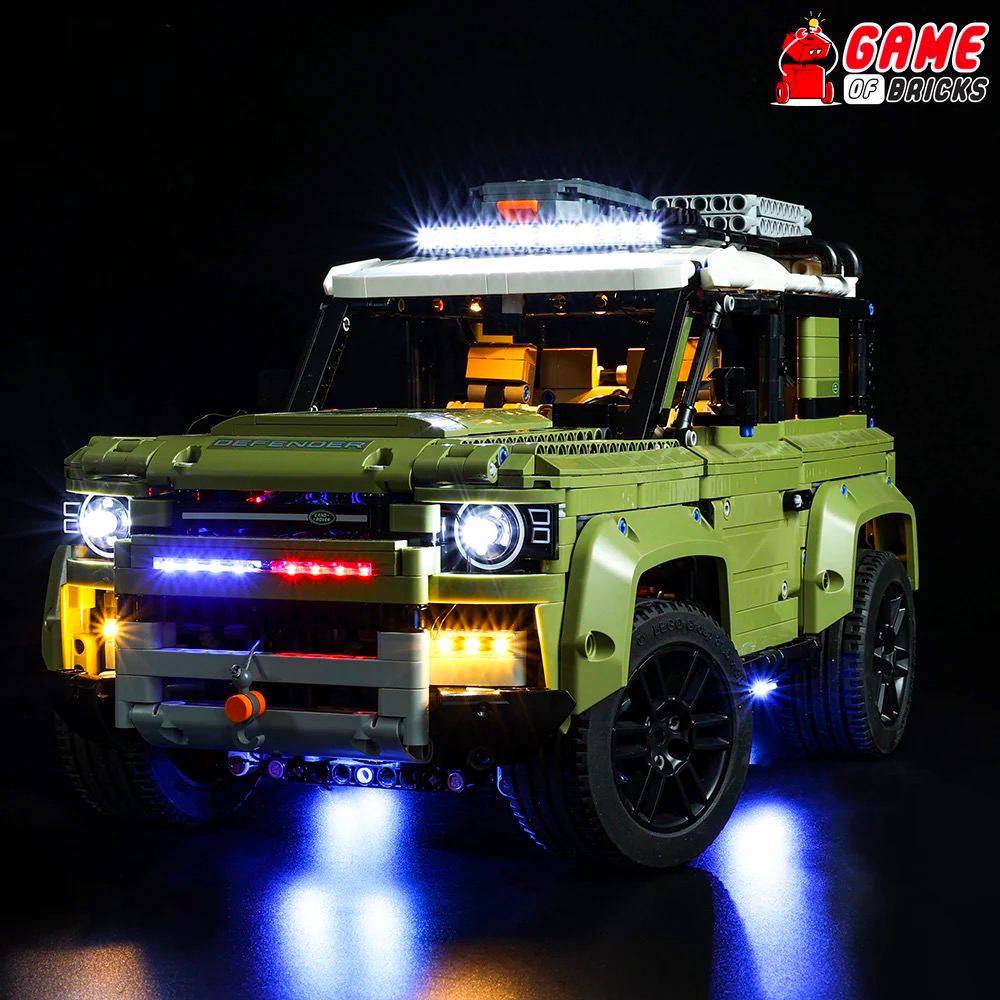 Easy Installation
One of the standout features of the Game of Bricks Light Kit is its user-friendly installation process. With clear and concise instructions, even those with limited technical expertise will find it a breeze to install. The kit comes neatly packaged with all the required components, including light strips, cables, and a compatible battery box. The plug-and-play design ensures hassle-free installation, allowing you to quickly bring your Land Rover Defender to life.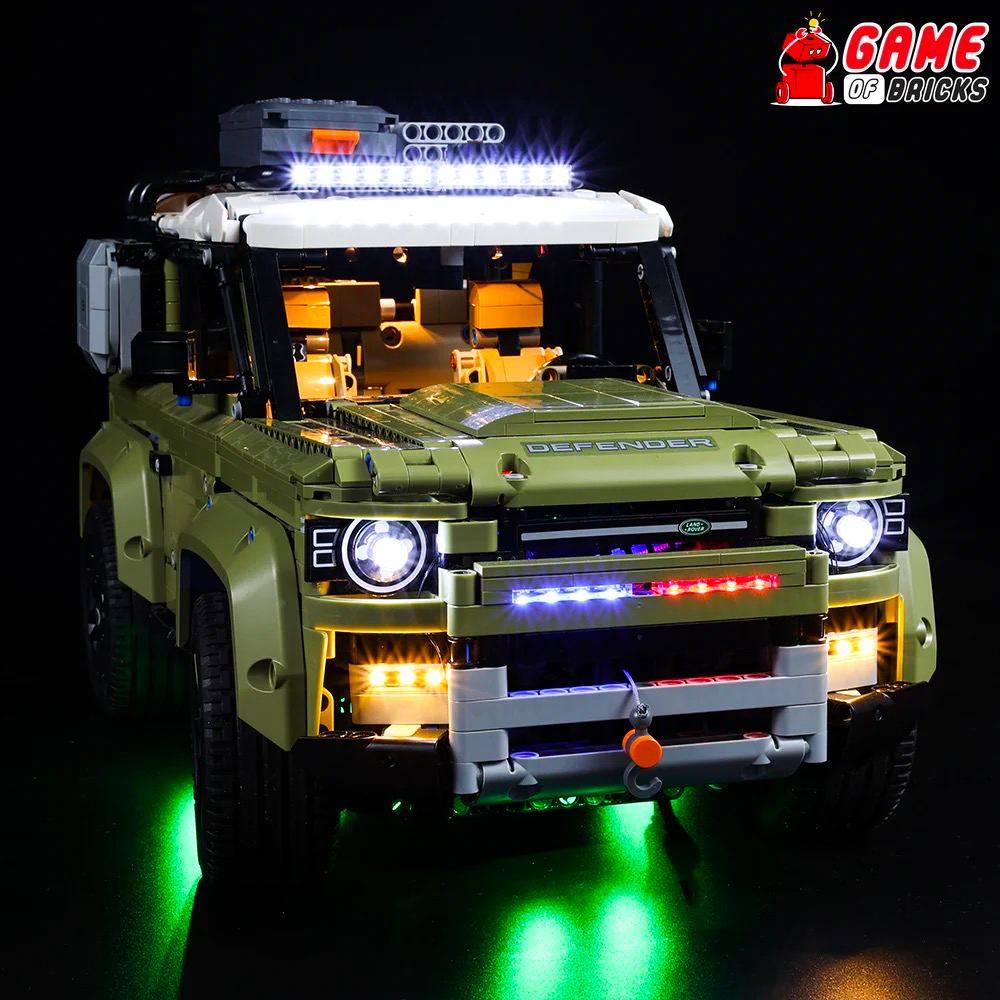 Enhanced Details
The Light Kit by Game of Bricks takes the already impressive Land Rover Defender 42110 to the next level by adding exquisite lighting effects. The meticulously placed lights highlight the vehicle's intricate design elements, such as the headlights, taillights, and interior cabin. The result is a stunning display that adds depth and realism to your LEGO creation. Whether you're displaying your Land Rover Defender or engaging in imaginative play, the enhanced details provided by the light kit create an immersive experience.
Customizable
Game of Bricks understands that personalization is key for LEGO enthusiasts. The light kit offers a range of customizable options, allowing you to tailor the lighting effects to your preferences. With multiple lighting modes, including steady, flashing, and fading, you can choose the ambiance that suits your mood or display. Furthermore, the kit provides extra lights and extension cables, enabling you to experiment and expand the lighting setup beyond the default configuration. This flexibility ensures that the light kit can adapt to your creative vision.
Durability: The Game of Bricks Light Kit is designed with durability in mind. The components are made from high-quality materials that are built to withstand the test of time. The LED lights are energy-efficient, ensuring a prolonged lifespan, while the cables are sturdy and well-insulated. The kit also features an adhesive backing, allowing for secure and reliable attachment to your Land Rover Defender. You can rest assured that the lights will continue to enhance your model, even through countless hours of play or display.

Minor Downsides
While the Game of Bricks Light Kit offers numerous advantages, it is important to mention a few minor downsides. Firstly, the installation process may require some patience and attention to detail, as routing the cables through the LEGO Technic model can be a bit time-consuming. Additionally, the battery box, although compact, could benefit from an improved design that offers easier access to the power switch. However, these minor inconveniences are outweighed by the overall benefits provided by the light kit.
In conclusion, the Game of Bricks Light Kit is a fantastic addition to the Land Rover Defender 42110 LEGO Technic set. Its easy installation, enhanced details, customizability, and durability make it a standout choice for LEGO enthusiasts seeking to elevate their building experience. While there are a few minor downsides, the overall quality and transformative effect of the light kit are undeniable. Whether you're a collector, display enthusiast, or simply want to breathe new life into your Land Rover Defender, this light kit is a worthy investment. Game of Bricks has truly delivered a product that enhances the beauty and authenticity of this iconic LEGO Technic set.