Amazing features of the LEGO 4x4 X-Treme Off-Roader 42099
By

Nikita P.
/
November 20, 2019
For anyone who is crazy about trucks and big cars, the LEGO 4X4 X-Treme Off-Roader 42099 is a must-have. The truck is basically controlled via an app – a new technology advanced by LEGO called Powered Up. This technology was first used in 2016 and has now replaced the former Power Functions System.
With this new system, sensors and motors work together in well-arranged connections to control the movement of the truck. This is done via Bluetooth and since it is an app, it can be used on any smart device such as phones, iPads, and tablets. Alternatively, it can also be used on a PC.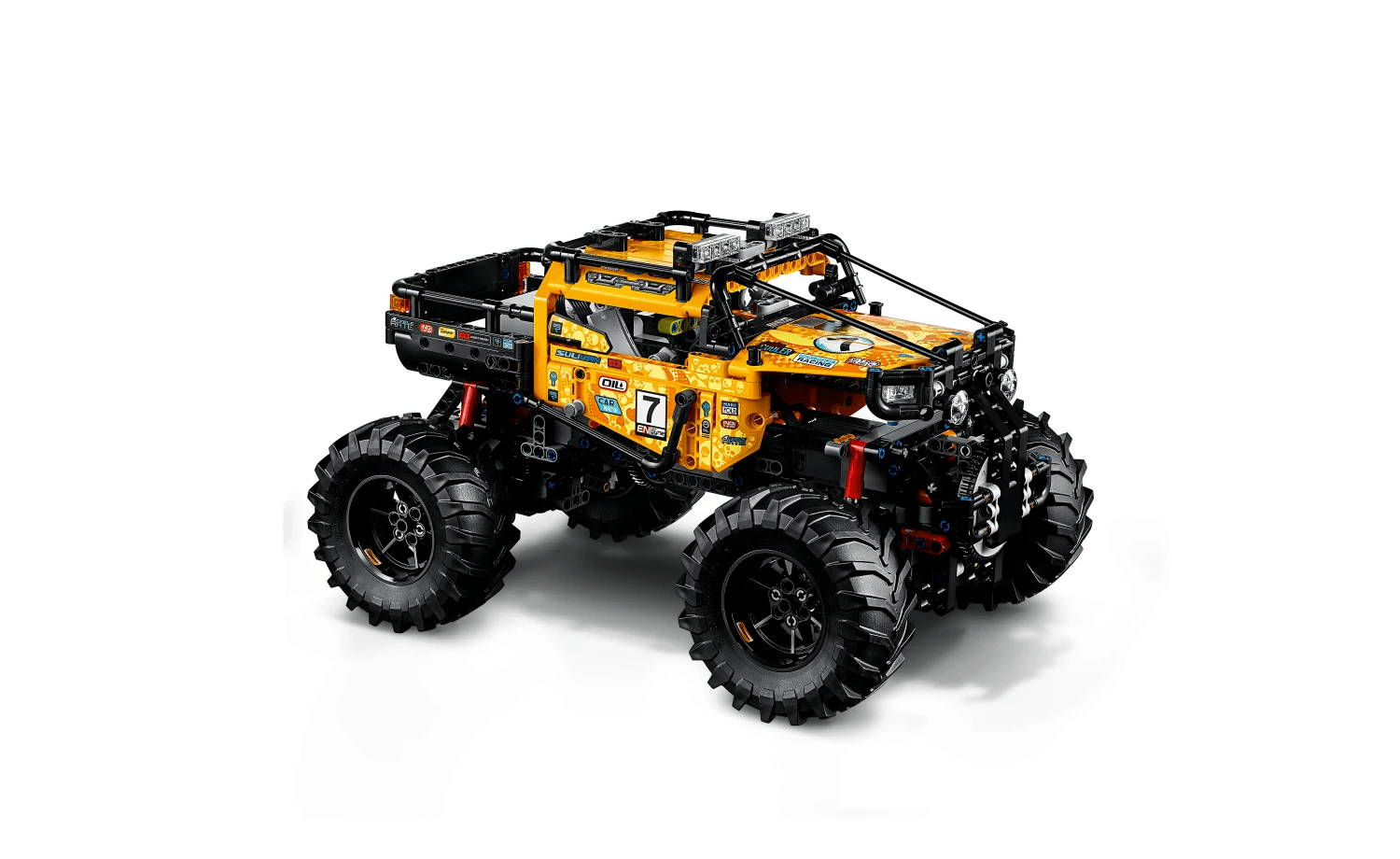 1. Size
The truck is relatively large, with a size over 7 inches high, 12 inches long and 8 inches wide. The LEGO 42099 4X4 X-Treme Off-Roader comes with huge wheels that give it the look of a power truck. The tires are the largest features of the truck and take up most of the space in the box. In addition, this truck set can also be used with other LEGO sets and is very compatible with them. Coupled with a high-rise suspension, the truck set contains up to 958 pieces!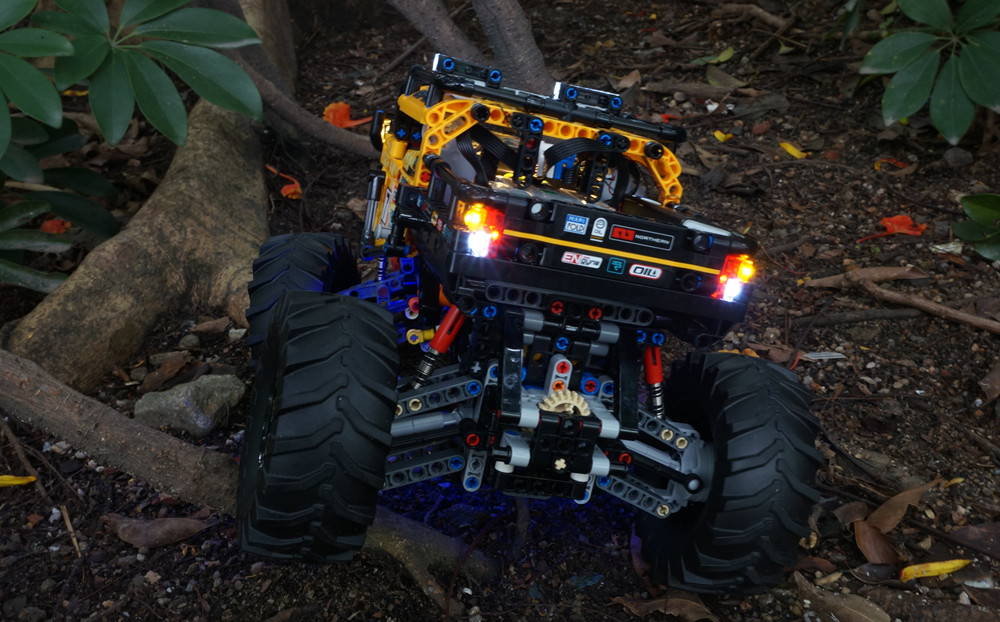 2. Specifications
Without a doubt, anyone who loves trucks such as the LEGO Technic 4X4 X-Treme Off-Roader 42099 would also be big on sticker detailing. This is one of the best features of the truck set which also features vibrant colors.

3. Control
This truck would not be as amazing as it is without the control feature. With the use of new technology, users can easily control the movements of the truck including reverse, brake, accelerate, steer, etc. This is achieved with the use of the LEGO Technic control app which allows for greater functionality and more precise movements.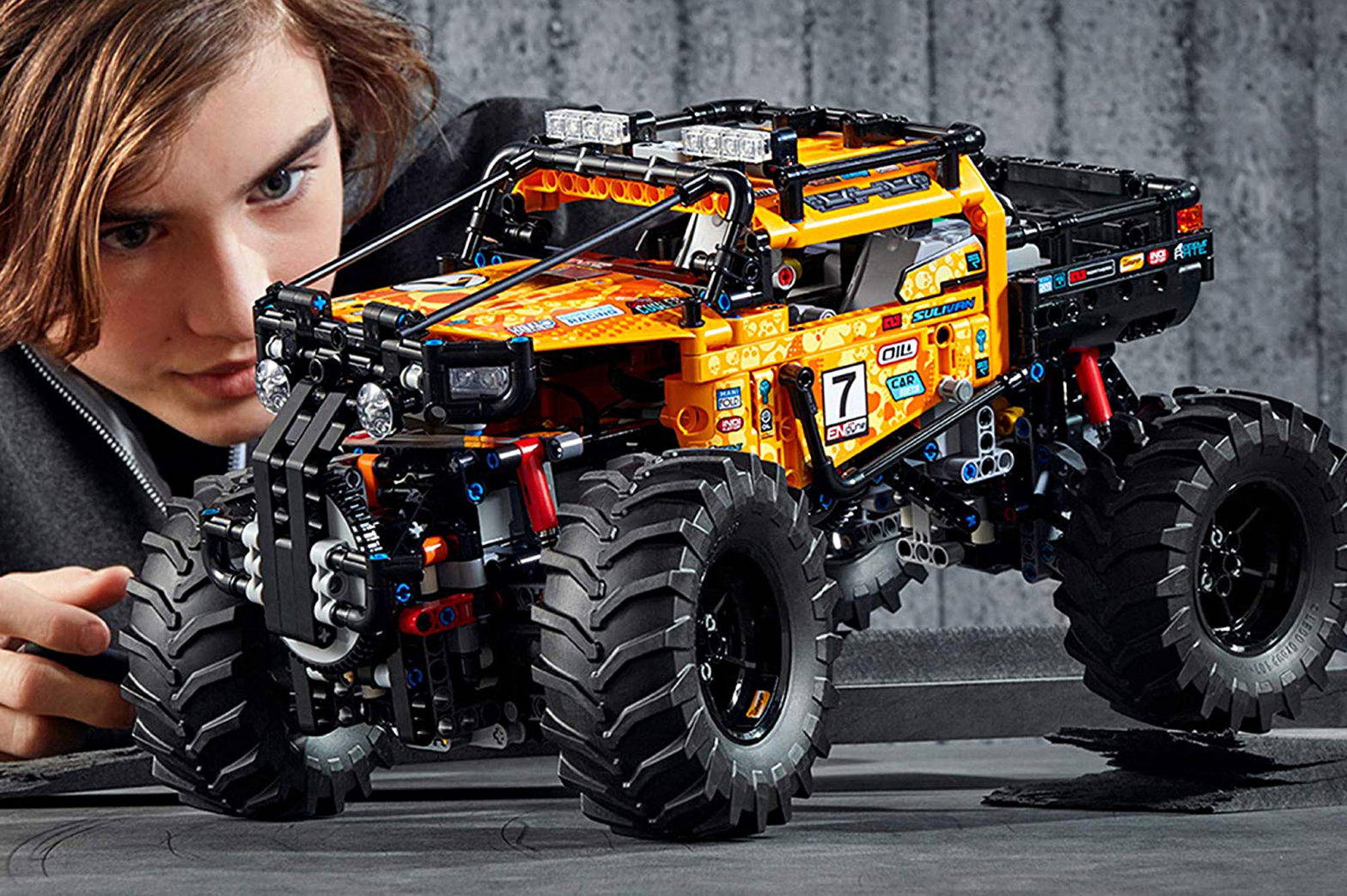 The truck set is composed of several parts that make it function effectively. There have also been new additions to the components to solve issues in previous versions. For one, there are two new motors which give greater torque and clip together, ensuring better angular movement of the truck. Also, cable clips have been added which are a solution to the problem of cable management common with Technic products. Furthermore, the Control+ hub is another major component with 6 sensors, namely gyro, and accelerometers.

In order to operate this truck, you must have a smart device that is compatible with IOS 11 (for iPhone) and BLE (for android). The app can be downloaded from your play store and installed on your device. Once installed, you can proceed to launch the app, after which there will be a prompt to connect to the hub. After connecting, select a system of operation, it is often better to go with the default system as it is easier to use.
Not only does the truck set allow LEGO builders to learn the tactics of engineering, but it also gives an opportunity to improve problem-solving skills. That's right, you get to become smarter while having fun – a great win-win.